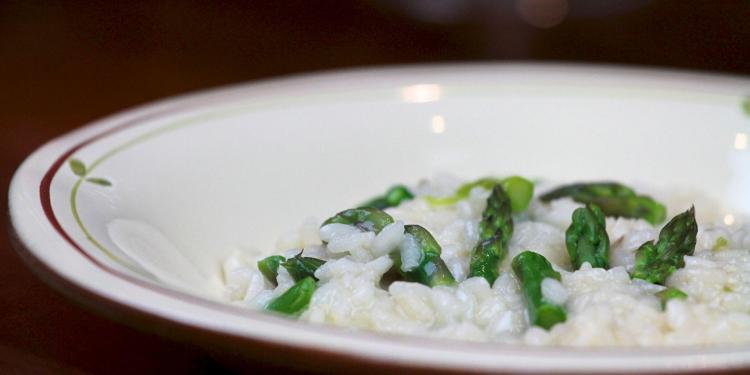 Asparagus Risotto a Recipe to Share with Friends

Risotto is easy to make, and a great dinner party dish. Prepare your mise-en-place in advance (wash the asparagus, and have your ingredients ready). Let the conversation flow while you stir the rice.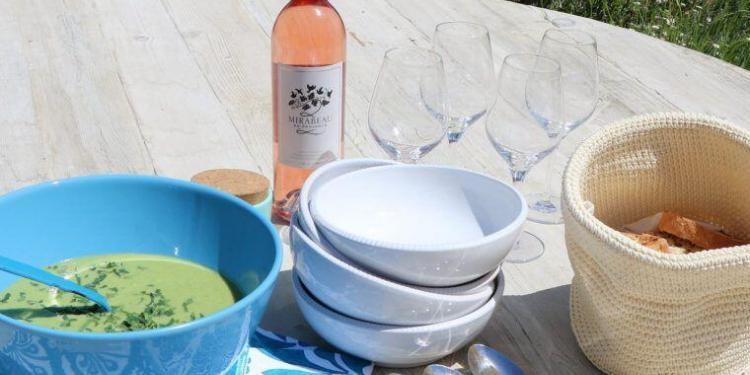 Fresh Asparagus and Pea Soup Recipe for Spring or Summer

rench green asparagus teams very well with peas and you can serve this cold in the summer for a refreshing and pretty way to start a meal. This asparagus and pea soup recipe comes from Jeany Cronk's kitchen at Mirabeau Wine.