Work With Us
Explore.

Taste.

Stay.

Inspire.
Perfectly Provence is a dynamic digital resource for travellers to the South of France and those who have made the region their home. We have published 3,500+ articles providing high-value, curated content on local culture, food trends, current events, artisan products, accommodation options and expatriate resources.
Every week there are at least five (5) new Perfectly Provence articles added to the website written by contributors who are residents, writers, and travellers. The volume of quality content relevant to the region (Provence and the Côte d'Azur) makes Perfectly Provence the ideal partner for your business marketing program. Our newsletter reaches a target subscriber list of English-speaking Francophiles interested in the South of France. They search for the region's best addresses, memorable experiences, and authentic products.
  Projects & Collaborations
At Perfectly Provence, we work collaboratively with business partners. Our goal is to drive traffic to your website and raise awareness of your products and services through articles, newsletters and social media platforms. As a lifestyle-oriented website with global reach, Perfectly Provence is a proven marketing partner. We work with companies within these categories:
Carolyne does an excellent job of supporting her advertisers and content providers. She proactively seeks opportunities to promote my brand across multiple platforms including the Perfectly Provence website, Facebook, Instagram and Twitter. Carolyne is creative in repurposing content to maintain a steady flow of information about my travel offerings. Unlike some other websites, the Perfectly Provence site is targeted, clean and easy to navigate, consistent with my own branding and positioning. Carolyne demonstrates a high degree of integrity and is keenly interested in the success of her advertisers.
~ Martine Bertin-Peterson Goût et Voyage, LLC
Proudly Working with Our Partners
Explore
Boutique Travel
Our travel industry partners are entrepreneurs with an in-depth knowledge of the region. They focus on small groups and intimate travel experiences (day tours, guided trips, all-inclusive experiences, bespoke itineraries, retreats). The related content we publish reflects specific packages and unique offerings. Through written content and social media platforms, our mission is to spark the interest of potential travellers with your boutique travel experience.
Explore
Taste
Food & Beverage
Our readers are hungry for articles on food and wine. This group spends their hard-earned currency and well-deserved holiday time eating, drinking and enjoying culinary travel experiences. At Perfectly Provence, we work with our business clients to feature their restaurants, chef profiles, artisan food products, cooking schools, wine tours and culinary adventures in the region.
Taste
Stay
Accommodation & Real Estate
Perfectly Provence works with a select group of businesses within the holiday rental industry offering a wide range of lodging. We feature specific private properties, luxury hotels, self-catered rentals and other accommodation options in the region. We understand that a successful holiday means that finding suitable accommodation should be at the top of your planning list. Discover holiday listings including B&Bs, boutique hotels, cottages (gîtes) and apartments in Southern France.
Stay
Inspire
Lifestyle & Culture
Perfectly Provence rises to the top of organic search results for anyone looking for information on art, culture, home décor, interior design, artisan craftsmanship, and photography in the region. We direct our readers' attention to your unique products. We promote quality craftsmanship and exclusive designs.
Inspire
Let's collaborate!
We work with you to share your company's product/service with our readership base via curated articles. This approach delivers laser-focused marketing messages to a niche audience. We are happy to work collaboratively on a customized solution that best fits your business needs and budget. Our pricing solutions range from $50 (USD) for a quick onetime promotion in our newsletter to tailored annual programs and curated articles.
I was thrilled to welcome Carolyne's interest in the NG Art Creative Residency program, Eygalieres, and to have her write about our endeavours, which was published and distributed to many. She visited the Mas des Pèlerins studio and homestead and spoke with many of the creatives establishing a great rapport and dialogue. She perfectly understood the vision and the importance of our creative pursuits and relevance in the historical and cultural context of collaboration and exchange between cultures.
~ Nicky Ginsberg, Founder NG Art Creative Residency Eygalieres, Provence.
Build a program that best suits your marketing program and budget.
Contact Us Today
  Who Are Our Readers?
  Global Reach
42% North American
17% United Kingdom
13% France
7% Rest of Europe
5% Australia
80% English Language Speakers
55% 45 years+
78% Organic Search
This group of Francophiles loves to travel, enjoys food and wine, needs to shop, are avid readers, and are interested in comfortable accommodation.
  Work with one of the best!
  French Waterways has included Perfectly Provence
on their curated list of "Best France Bloggers."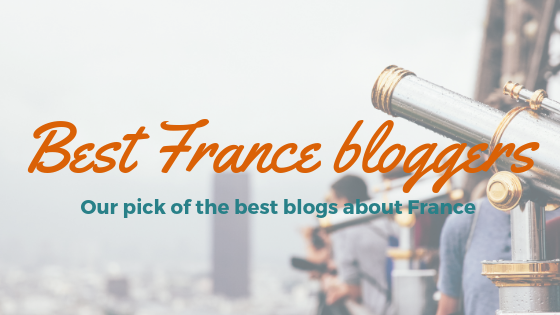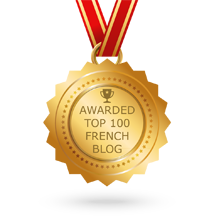 Who are our CLIENTS?