Join our newsletter subscriber list to receive a "taste of Provence" twice a month. When you sign up, you receive a free copy of our latest seasonal menu for culinary inspiration. Our newsletters highlight articles from these categories – Explore, Taste, Stay and Inspire.
Explore – Boutique Travel – There is nothing better than credible local knowledge when you travel. Our articles feature road trip itineraries, top reasons to visit a location, insider's travel tips and recommended small-group tours.
Taste – Food & Beverage – You love food and wine but don't want to waste your hard-earned money on mediocre culinary experiences. Enjoy the mouth-watering archive of posts on feature restaurants, chef profiles, artisan food products, cooking schools, wine tours and regional culinary adventures.
Stay – Accommodation & Real Estate – At Perfectly Provence, we feature specific private properties, luxury hotels, self-catered rentals and other accommodation options in the region. Nothing will turn a holiday sour faster than poor accommodation.
Inspire – Lifestyle & Culture – Provence has inspired famous artists, incredible architecture and quality craftsmanship. You are in the right place for information on artists, art galleries and museums, cultural experiences, home décor, interior design, artisan craft, and photography in the region.
Please follow the links below to the newsletter archives by month, and feel free to download or share with a friend. If you are already a Perfectly Provence newsletter subscriber, thank you!
Newsletters 2023:
---
November 2023:
In the Starting Blocks, Holidays in Provence – Recovering from their Thanksgiving dinners and football (not soccer) games, our readers in the United States are likely shopping today on "Black Friday." As Virginie explains, the urge to find great deals on purchases is not exclusive to North America; it is also a significant commercial event in France. On the less commercial side, for anyone interested in beautiful artisanal products, our online shop showcases high-quality items that make great gifts. The links in Our Provencal Marketplace take you directly to partner websites, and your purchase supports small businesses in the South of France.
Best of Provence in November – Everyone is back at work or school after the break in late October. Most school-aged children have two weeks of holidays that include Halloween, and they return to school after la Toussaint (All Saints). In a recent article, Virginie shares the Toussaint traditions, which may consist of visiting a cemetery to pay your respects to departed family members. Virginie says yes, Halloween is a "thing" in France!

October 2023:
Warming Up to Autumn in Provence – Wild and untamed autumn arrives in the South of France with little warning. Fog often shrouds the mornings, slowly burning off as the sun reaches its zenith. Farmers use the cooler weather to light bonfires for their organic waste. The grapevines have turned and mostly dropped their leaves along with the Plane trees (Platanes), often bare and mottled by the end of October.
Where to Stay in Provence Côte d'Azur Issue #9 –  Now is the time to start thinking of your holiday in the South of France in 2024. Our partners are already booking accommodation for the Olympic year, where soccer and sailing are the featured sports in Provence. Please look at some of the holiday accommodation here.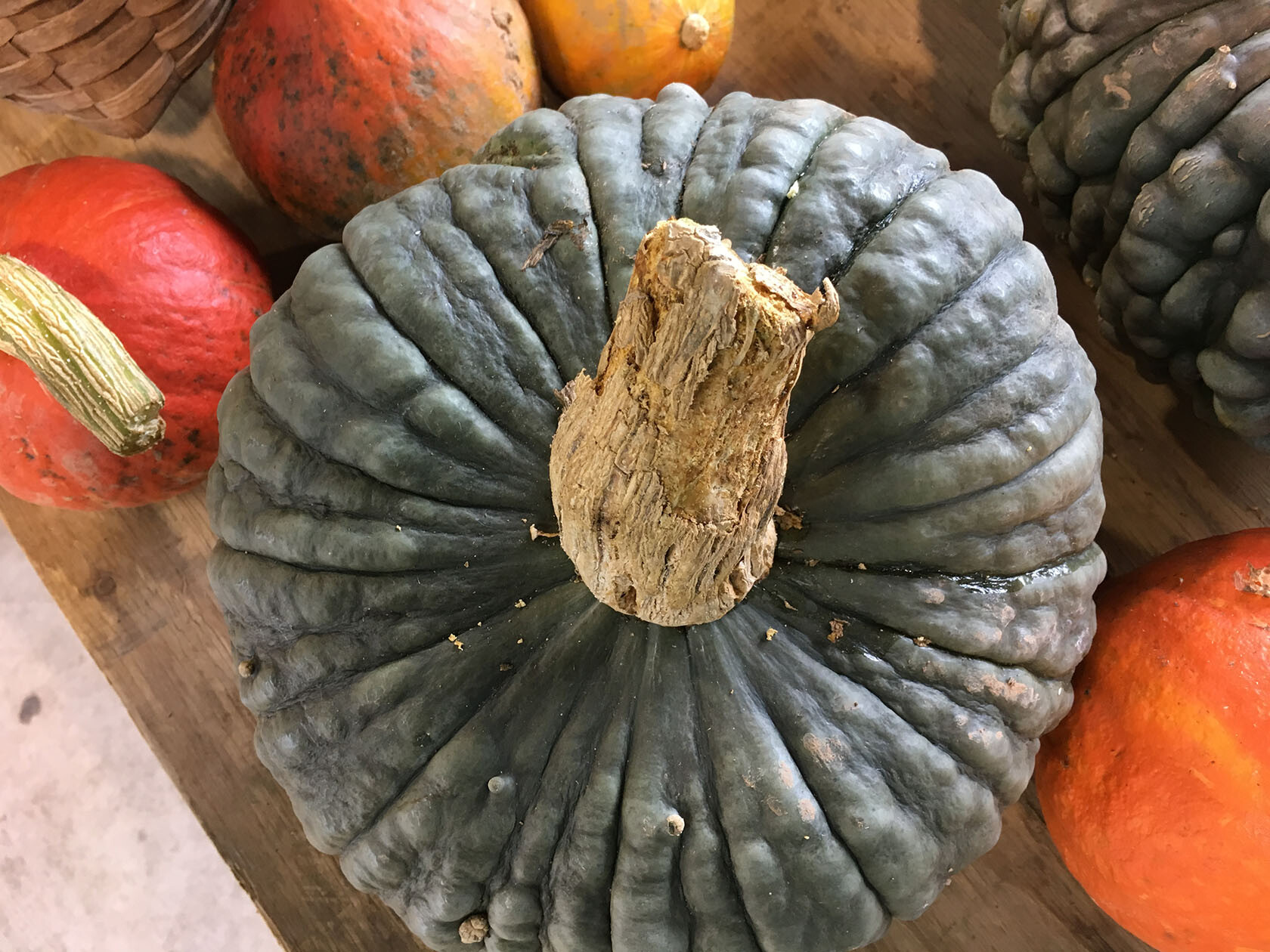 September 2023:
Fall in Provence is Lovely – We stayed at a vineyard in the Var last fall, where the deep-purple-coloured grapes were pulp and sweet. The harvest was underway, as confirmed by the occasional whiff of fermenting grape juice. Once the grapes are off the vine, the plant prepares for its dormant period. Seemingly overnight, the vines start turning autumn shades of yellow, orange, and red as the sugars convert to carbohydrates for storage in the roots through the cold months.
Spend September in Provence for So Many Reasons – The sounds that summer is nearly over are school bells and construction noise as crews return from holidays. And the number of organized bike tour groups on the roads. La rentrée marks the official end of summer holidays for school kids. After an August rain, mushrooms often appear in the forests, and you may even spot some fungi foragers who know where to look. Wool sweaters are back in the markets, but the espadrilles are gone until next season.
August 2023:
After the August 15 rain️ in Provence – While it is impossible to fact-check (maybe I should ask ChatGPT), many long-term Provençal residents will tell you it always rains on or about August 15. After that, summer starts winding down, with noticeably shorter days and chilly mornings.
Enjoying the Lazy August Days in Provence – August days in Provence are like the cicadas' chanting, starting early and ending late. It's also the best month for fresh fruit and produce, including heirloom tomatoes of every colour. My favourite is ananas – a varietal that comes in yellow and shades of red to almost black. For Provence summer magic, cut the tomato into slices and serve with fresh goat cheese, basil, a drizzle of olive oil and a sprinkle of fleur de sel.

July 2023:
The Art of Relaxation = Summer in Provence – Summertime is hot in the South of France, a great excuse to cool off in the Mediterranean. However, plan to leave early to get parking and a spot for your beach towel. The calanques near Marseille are popular destinations for swimming and hanging out by the sea, but they are so popular that the park has restricted access during peak season due to fire risk. Alternatively, take a guided boat trip from Marseille to the calanques.
Where to Stay in Provence Côte d'Azur Issue #8 – June is the warm-up act to high season in Provence and along the French Riviera. But, once the calendar flips to July, it's holiday time in France and the rest of Europe, which requires a bit more patience on the roads and absolutely no excuse necessary to laze the day away beside a pool. So, it's rosé all day for those who want and for others a chance to see the magnificent lavender fields in full bloom. While our holiday accommodation partners are typically fully booked by this time, they occasionally have cancellations.
June 2023:
Summer Arrived with the Sound of Music, Festivals, and Food: Summer officially started on June 21st, a day of music – Fête de la Musique. On the summer solstice, the day with the most daylight hours of the year, everyone in France can enjoy some free music. In 1982, the French Ministry of Culture launched the annual festival building on a concept that Joel Cohen, an American musician, had while working for France Musique in 1976. Since then, la Fête de la Musique has expanded to musical stages around France and 120 other countries. Speaking of music, the cicadas begin chanting in earnest as the temperatures rise. Here is a list of some of the summer festivals.
Enjoy Provence Before the Summer Crowds – June is a "Cinderella Story" time of the year to visit the South of France, as it's warm but not hot, busy but not too crowded, and finding holiday accommodation is still possible at some lovely properties. While the red poppy fields are fading to dusty pink, wild Spanish Broom flowers are stunning yellow, and the blue chicory flowers dot the side of country roads. However, plan to pack for varied spring weather. Although it is generally warmer on the French Riviera, you could wear a heavy jacket in the morning, a bathing suit at lunchtime, need a raincoat for a downpour, and possibly all on the same day. Here are some travel planning ideas for a week in Provence.
May 2023:
Let's Talk About Art in Provence – Art lovers, you are spoiled for choice. However, if you are only in Provence or the French Riviera temporarily, you must be selective and organized. Hurry! The acclaimed David Hockney exhibit at the Musée Granet runs until May 28th. While you are in the Aix-en-Provence, the article below on ideas for spending a day in the city should be helpful.

May is for Holidays in Provence – Step aside lavender. May is the month to see flowers in Provence! Drive through the countryside, and you will see fields of red poppies, wild iris, and wisteria blooms clinging to stone walls and dangling from trellises. Look closely at an olive tree; you may see the tiny white buds that promise to be olives by fall.
April 2023:
Where to Stay in Provence Côte d'Azur Issue #7 – Summer is two months away, with its promise of lavender fields, chilled rosé, and swimming in the Mediterranean. However, before the crowds arrive, and it's hard to tear yourself from the poolside, Lynne shares some art exhibits worth seeing in 2023. If you are in Aix-en-Provence before May 28th, visit the Musée Granet to see the David Hockney collection from London's Tate Museum.
Forget about April Showers on the French Riviera – Rain or no rain. The flowers are always beautiful in Provence at this time of the year. So, if you love gardens, read Steve Wilkison's article below on the magnificent grounds at Villa Ephrussi de Rothschild on Saint-Jean-Cap-Ferrat.

March 2023
Ideas are Springing to Life in Provence – The temperatures are variable at this time of year in the South of France. We have hiked on the coast in March, enjoying summer temperatures, only to be throwing on winter layers a few days later when facing a mistral wind. This season's menu is a multi-course curated by Ginny Blackwell, the founder of International Property Shares. It's a fractional ownership with beautiful properties from the Languedoc to Tuscany, and her lunch menu is delicious! The menu is available on the website, but email us if you want a PDF copy.
Winding Down and Gearing Up in Provence – Several years ago, we visited Venice during the Carnevale di Venezia. We took many photos, rented costumes, and attended a gala dinner. Then, after a few surreal days, it was all over, and life was back to "normal" in Venice. So, I am sure the residents of Nice and Menton welcomed a bit of normalcy after the Carnaval de Nice (150th) and the Fête du Citron® (89th) finished for the year on February 26th.
February 2023
Escape to the French Riviera – Is it about this time of the year that you are just a little (or a lot) sick of snow, rain, sleet, and grey skies? Or, if you live in Australia or New Zealand, you might be happy with the cooler weather on the horizon. February in Provence brings sunny skies and the chance to get some late-season black truffles, which can be the best ones.
With Amour from Provence – Whether you love winter or can't wait for the season to end, February offers some hope with slightly longer days and the early signs of spring's arrival in Provence. The mimosas are blooming along the coast, and the towns along the 130 km Route du Mimosa host festivals, parades, concerts and more in celebration of the sunny yellow flowers. In other parts of the regions, the almond trees put on a display of delicate white and pink-hued blossoms.


January 2023
Where to Stay in Provence Côte d'Azur? Issue #6 – The summer holidays seem a long way away once the December festivities have finished and work/school/commitments have resumed. If you are busy shovelling snow, it might be equally challenging for those in the northern climates to imagine eating lunch by the seaside in the South of France.
It's Time to Eat Cake in Provence – Happy New Year! Today, January 6th is the Epiphany. So, in Provence, it's time to enjoy Galette des Rois, a delicious puff pastry (pâte feuilletée) filled with frangipane and a fève, which can be a bean or a tiny ceramic figurine. As with the rest of the holiday period in France, there is a ritual around eating this pastry. In this article, French immersion teacher Virginie shares the details about this tradition. It could be your chance to be King for the day.
Newsletters 2022:
---
December 2022
2022 Holiday Wishes from Provence – Regardless of what part of the globe you call home, we appreciate your interest in Provence and the Côte d'Azur. Thank you for reading our website articles and newsletters, for following us on Facebook and Instagram, and for your lovely comments. We wish every one of our readers, talented contributors, and guest writers a happy, healthy, and joyful season.
Holiday Time in Provence – Lights sparkle on the Cours Mirabeau in Aix, wooden chalets surround the Vieux Port in Marseille, and the Ferris wheel returns to Nice – December is a festive time in the South of France. The holiday traditions begin on December 4th, Saint Barbara's Day, which marks the start of fêtes calendales, ending 40 days later on February 2nd with Candlemas Day (la Chandeleur).
November 2022
Holiday Treats from Provence – After a HOT spring and summer, the grapes harvest is old news, and now the winemakers are working their magic in the cellars of Provence and the Côtes du Rhône. Cooler, damper weather signals the start of the black truffle season in Provence. The potential locations of these black diamonds are a closely guarded secret, but if you can find a supplier, you are in luck. Scramble some eggs and shave the truffle on top for a heavenly treat.
Surprising November in the South of France – One of the best things about this part of France is the changing seasons. While the French Riviera is typically milder than other parts of Provence, you are unlikely to see many bikini-clad bathers in November. The 11th month of the year is full of surprises, with often crisp mornings, cool enough to catch your breath.
October 2022

For the Love of Olives from Provence – Menus change in concert with shorter days and cooler temperatures. Hearty Provencal daubes (stews) of beef, taureaux, and pot au feu (pot roasts) replace the lighter summer favourites. And red wine blends tend to displace rosé piscine as the drink of choice.
The Colours of October in Provence – Like everywhere (or almost), unpredictability is the only thing predictable about Provence's fall weather. One day, you might be in a T-shirt feeling overdressed, and the next, you need a heavy sweater. However, the natural muted hues of the season make up for the necessary wardrobe adjustments.
September 2022
What's Not to Love? Fall in Provence – Early fall in Provence can be gentle with foggy mornings, bright days, and grape vines in hues of yellow and red. Or the change can be an abrupt arrival on the back of a cold mistral wind. With a diminished fire risk, hiking is terrific at this time of the year. Our article below includes some tips.
Catch Your Breath in Provence – Whew! After a hot summer and a return to "normal" travel with flight delays, train strikes and crowds, it's time to enjoy September. The summertime heatwaves are a thing of the past, and this month delivers cooler mornings, cobalt blue skies and magical sunsets.

August 2022
Our Recipe for Provencal Success – While the Summer holidays might be winding down, we have plenty of ideas below for exploring the region in any season. Planning a trip to Provence begins with deciding what kind of holiday you want. We advise picking an option that suits your energy level and provides the right balance of cultural interest, culinary adventures, and downtime. Our partners are booking their 2023 tours now.
Where to Stay in Provence Côte d'Azur – Issue #5 –  It can be hot in August in the South of France, so you don't need an excuse to get lost in the pages of a novel. In her 3rd book, Jane Dunning takes you to a vineyard in the Var, where family dynamics and some unsavoury guests fill the chapters. Sophie Claire is back with her latest publication, An Escape to Provence – her love letter to the region.
July 2022
Summer Living in Provence – There is no getting around the fact that summer in the South of France is often hot, but that is why swimming pools and chilled rosé exist. Although sitting by the pool is tempting, it's possible to escape from the heat with a dose of culture.
Lavender and Race Cars – Regardless of where you live, July ushers in the start of school and work holidays. Happy Canada Day to our Canadian friends and July 4th to our US audience! While readers in the Southern Hemisphere enjoy a winter break, the lavender flowers in Provence are often at their peak.
June 2022

Summer is in the Air in the South of France – Mid-June in southern France feels like standing at the starting line for a road race. It's the moment when the lavender is about to burst into bloom, the cicadas are beginning to chant, and temperatures are rising. Then, once the high season arrives, it's a full-on sprint for the next few months for those in the hospitality and entertainment industries.
On the Move in Provence – Spring weather in southern France is changeable. You could wear a heavy jacket, a bathing suit, a raincoat, and possibly all on the same day. Spanish Broom flowers a vivid yellow in June, just as the red poppies fade to dusty pink. Now is when grazing animals, sheep, and goats move to higher altitudes before the blast of summer heat arrives. Watch for flyers announcing local transhumance festivities.
May 2022
Visiting the A-List in Provence Côte d'Azur – Our Canadian readers celebrate a long weekend of getting-ready-for-summer chores – docks, decks, boats, screen windows, etc. To prove that everything is better in France, there are two long weekends, with Ascension Day on May 26th and Whit Monday on June 6th. So, what would you do with all that time to explore? Start with the A-list!
May Flowers in the South of France – Whether, as the saying goes, it is a result of April showers or simply Mother Nature's natural cycle, this month is the time for flowers in Provence and along the Côte d'Azur. Sure, the lavender fields in July are spectacular, and the sunflowers are enough to stop you in your tracks. However, it is the poppies that provide artistic inspiration and frustration. Unfortunately, for me anyway, poppies are impossible to photograph, never appearing as beautiful in a digital format.

April 2022
Where to Stay in Provence Côte d'Azur Issue #4 – Planning for summer. Summer might be two months away, but I already dream of an aqua pool. While it's hard to leave the poolside, several exhibits and shows are worth seeing this year.

Fishing for Fun in Provence: Last week (April 1st), or le premier avril, as in other countries, is a day where it's ok to have some fun at someone else's expense and call them a poisson d'avril. The exact origins of the tradition, which includes taping a cut-out of a fish to another's back, are a little murky, but it's a day to cast your "net" and have some fun.
March 2022
The Times They Are a-Changin' in Provence: The title is a tribute to Bob Dylan's 1964 studio album, his third. However, in this case, it refers to changing seasons in Provence. In the northern hemisphere, the official start of spring is on March 20th, and we have a new menu to celebrate this time of renewal. We were thrilled when Cassandra Anderton, a Vancouver-based media personality and food lover, agreed to curate our 2022 Spring Dinner Menu.
Never a Dull Moment on the French Riviera: The French Riviera is quieter this week after the Carnaval de Nice and Fête du Citron® in Menton. In Nice, thousands of onlookers watched the floats in Corsi Carnavalesque and the Battle of the Flowers. While down the coast in Menton, the 88th Lemon Festival turned Biovès Gardens into a citrus sculpture park.

February 2022
East, West, North, South = Provence: Arles was a significant Roman settlement, one of the empire's most important cities outside Rome. On the banks of the fast-flowing Rhône River, the Romans built an arena, theatre, baths, and the necropolis of Alyscamps. However, probably most critically, there was highly organized trade along the river. We share some of the many reasons to visit Arles.

Red Roses and Valentine Gifts from Provence: February feels hopeful with slightly longer days and the early signs of spring's arrival in Provence. Even if you can see your breath in the air, one good indication of warmer days ahead is when the first bunches of sunny yellow mimosa appear in the local market. Take a walk in the Provencal countryside, and you will see signs of nature's renewal with the delicate white-pink almond blossoms.
January 2022
Where to Stay in Provence Côte d'Azur – Issue #3: For as long as I can remember, just starting to plan a trip is a quick fix for raising the spirits. Choosing suitable accommodation can make or break a holiday. In this newsletter, we bring you some of our curated collections for dreamy places to stay in Provence and the Côté d'Azur.
Happy New Year from Provence: While we don't know what the year will bring, we are starting 2022 on the right foot with a winter menu curated by Acquiesce Wines. The menu designed for cozy evenings with friends includes wine pairings. Acquiesce Wines has offered our newsletter subscribers two gift sets of these wines. If you live in the United States, enter the giveaway by sharing this newsletter with a friend and let us know that you did so here.

Newsletters 2021:
---
December 2021
Happy Holidays from Provence: The holiday season celebrates food, family, and saints. One of the traditions starts on December 4th, the Feast of Saint Barbara, when small packets of wheat are "planted" and covered with damp cotton. The sprouted wheat appears on the Christmas dinner tables decorated with three white linens.
All I want for Christmas is Provence: We recently published a gift guide that includes some of our favourite creators and boutiques. Since this is our first time creating the list, we welcome your feedback.
November 2021

November Colours in the South – Even in the South of France, the weather is noticeably cooler by November. However, brave swimmers still venture into the water for their ritual exercise on the French Riviera. In the countryside, it takes a while for the fog layer to burn off in the mornings. However, the conditions are perfect for long walks once the blue sky appears.

October 2021
Walking Holidays in Provence – Under sunny skies, this time of year is excellent for walking in the South of France. The articles below provide ideas for a balance of culture and exercise. Suppose you are up for a vertical challenge, then hike to the highest point in the Alpilles, the Tour des Opies at 496m. Or, for a more leisurely and scenic walk, discover the old customs footpath Sentier du littoral near Saint-Raphaël.
South of France Wild, Cool and Wonderful – A wise friend and painter once described the weather in Provence as wild and untamed. He was right! Autumn can arrive with little warning. One day, you are enjoying lunch on a sunny terrace enjoying the warmth; the next, you are bracing against a bitter mistral wind.
September 2021
Fall in Love with Provence – Early fall in Provence can be gentle with foggy mornings and bright days. Or the season arrives abruptly swept in by a cold mistral wind. With a diminished fire risk, hiking is generally terrific. At this time of the year, evening materializes rapidly, and the sun's departing rays bathe the region in a filtered pink glow—the painter's light. It's time for a fall weather menu!
The Var: There is so much to Explore – Provence's Var is vast (6,032 km2), comprising coastline, islands, alpine foothills, lakes, rivers and many forests. Dotted by vineyards, olive groves and umbrella pines, the Var is an everchanging natural canvas—all that before Cistercian abbeys, caves, and secret swimming holes.
August 2021
A Provencal Recipe for Success – Planning a trip to Provence begins with deciding what kind of holiday you want. There are plenty of options for small-group tours, self-catered holiday homes, and local tour guides. Our advice is to pick a choice that suits your energy level and provides the right balance of cultural interest, culinary adventures, and downtime. Our partners are booking their 2022 tours now.
Where to Stay in Provence Côte d'Azur – Issue #2 – Whether you are in Provence, New York City or California, you are probably hoping for something other than hot August nights. Since it's never too early (or too late) to plan a trip somewhere, let's talk about Provence's magical autumn. Fall in love with Provence…

July 2021
Cool Ideas for Summer Living. When it's hot in Provence and along the Côte d'Azur, lounging by the pool is tempting. Although it can be hard to get motivated, don't let summer slip away without a dose of culture. The museums re-opened in May with new exhibitions.
School's Out and Lavender's In. In "normal" times (and let's hope they are back), July is the official start of the summer holidays in France as schools are on a two-month break and the festivals get underway. If you are in Provence, head to the lavender fields for a sensory immersion.
June 2021
Summer in Provence en plein air! Whether you are looking for a seat on a restaurant terrace or a place to put your beach towel, summer is always the high season in Provence. Many regular summer festivals are returning this year with the necessary restrictions. Please look at our list of seasonal activities and festivals here.
Nothing to Wine About (or is There)? Although we could all complain about travel and other restrictions, it's time to focus on wine (don't tell your doctor). Grape growers and winemakers in France, including Provence, have something to moan about after a harsh late-season frost that could have a catastrophic impact on 2021 vintages.

May 2021
The Beautiful Blue Waters of Southern France – The French Riviera runs from Cassis (although some suggest Toulon) to the Italian border, passing through famous cities such as Saint Tropez, Cannes, Antibes, Nice, Monaco and finally Menton. Since 1860, Côte d'Azur is what the French call this stretch of the azure coastline.
Avignon: Provence's Papal City – Sitting on the banks of the Rhône River, Avignon is a sprawling city known for its art festivals and the impressive Palais des Papes. Previously, crossing the Rhône was challenging and a wooden bridge was built in 1177-85. Damaged by floodwaters, the Pont d'Avignon was rebuilt and finally abandoned in the middle of the 17th century. Between 1309 and 1376, seven popes resided in Avignon, not Rome. Part of the Kingdom of Arles, Avignon was an influential centre with a population of artists, architects, clergy, and financiers.
April 2021
Looking at History in the South of France – Every town in Provence has a story. Spend time discovering the history and the people who live there. The perched stone villages make attractive backdrops for holiday photos, but these towns were elevated and protected by fortified stone walls for a reason. Contact local tourism offices and historical societies for guided (or self-guided) tours to understand Provence's past better.
Where to Stay in Provence & Côte d'Azur – Issue #1 – Many of our readers ask us for advice on where to stay in the region. In response, we have added this dedicated "Where to Stay" newsletter to our regular mailings, which we plan to publish 2-3 times per year.
The travel restrictions in the last 12+ months are fueling our desire to pack our bags. Whether you plan a trip for this year or 2022, it's never too early to start looking. We understand that holiday planning is not for the faint of heart, and finding suitable accommodation is often at the top of the list. Spending your precious vacation time with family or friends requires a balance between activity, sightseeing, and downtime that suits everyone's tastes.
Spring Flavours and Escapades – It's Easter weekend; what better time to dream of escapism and travel? Lisa Baker Morgan did just that -this mother, lawyer, chef, and author realized her dream of living part-time in Paris. She also curated our 2021 Spring Menu, bringing together three recipes that celebrate the season, including the flavours of fresh asparagus, morels and strawberries.
March 2021
Contemporary Contrasts in Provence Côte d'Azur – Images of Provence often feature ancient villages with stone buildings, bright shutters and barrel tile roofs. Postcards from the French Riviera include Belle Époque hotels, beach scenes, and glorious views.
Spring is in the Air in the South of France – After the snow in January, it's almost springtime in Provence and certainly feels that way along the Côte d'Azur. For a beautiful, yellow-hued outing, head to the coast to see the Mimosas in bloom.
February 2021
Following Provence's Sorgue River – Today, the Sorgue is a shallow, meandering river, making it difficult, if not impossible, to imagine a time when this town was an island. During the Middle Ages, the town's inhabitants depended on the river for nourishment (fishing) and commercial production.
Roses are red, and so is the wine 🌹🍷 – Treat your Valentine to a festive cocktail or don your apron and create one of these Valentine's Day menus. Join an online cooking class and improve your culinary skills. There are plenty of artisanal chocolate makers throughout the region, from Avignon to Isle sur la Sorgue to Nice. Do you have a favourite chocolatier?
January 2021
Bright Changes on the Horizon – While we can't predict the future, we do know that the almond trees will soon begin to flower in Provence. You need to look carefully, but there are often tiny buds on the almond trees by the end of January. For those lucky enough to live along the Côte d'Azur, the mimosas display their yellow blooms until the end of March.
Happy New Year from the South of France! – Did anyone else breathe a sigh of relief that 2020 is over? Although the last year was a journey that none of us want to repeat, there are some benefits to sticking close to home. But now that we have clean closets and organized our spice drawer, we are itching to continue discovering Provence and the Côte d'Azur. Let's face it; armchair travel never replaces the real thing. Booking the right accommodation should be at the top of your planning list.
Newsletters 2020:
---
December 2020:

December 24 – Happy Holidays from Provence: On Christmas Eve in Provence, dinner tables will be covered with three layers of white cloth representing the holy trinity. The rest of the art de la table is up to individual tastes. Most table settings include the sprouted wheat planted on the Feast of Saint Barbara (Dec 4th) and carafes of sweet wine (vin cuit) from the fall harvest.
December 4 – Vin Chaud and Holiday Traditions 🍷: Almost a year ago, we turned the calendar to a new decade, a leap year, and an Olympic year…2020 will be a year to remember. However, December arrives like a sturdy bookend, delivering annual festive traditions that endure the test of time regardless of climate, politics and viruses.
November 2020:
November 20 – Black Truffles = Culinary Diamonds 💍 – November is not my favourite month, or at least it wasn't until we understood that it marks the start of the black truffle (Tuber Melanosporuma) season. From November through March, those who know where to look for these lumps of black culinary gold keep the potential locations a closely guarded secret.
November 6 – November Traditions in Provence –  In Provence, like many places, November means cold mornings and early sunsets. The La Toussaint holidays are over, and France is in lockdown for a month. So, let's dream of events that might have been…
October 2020:
October 23 -Fall-ing for Provence 🍂🍁🌾 – Fall harvests in Provence are an excuse for food-themed festivals celebrating local produce: courge (squash), olives, mushrooms and more. Local menus change in tandem with shorter daylight hours and cooler temperatures. Gone are the summertime salads and gazpachos.
October 2 – New Horizons in Provence. Sometimes during the hectic days of back-to-school, our focus on well-being and fitness moves off the priority list. To make sure your health stays top of mind, we have teamed up with Audrey Archambault and Rose et Marius for unique wellness packages for three (3) lucky winners. Please read the details here. Newsletter subscribers are automatically entered in the draw.
September 2020
September 4 – The Long French Drive at Summer's End. France has a colour-coded classification system to indicate the volume of traffic on the highways. There is even a handy – Traffic Forecast – tool on the (autoroutes.fr) website for trip planning. Suddenly the summer holidays are over.
Sept 18 – Soak Up Some French Heritage This Weekend. The Journées du Patrimoine normally takes place this weekend throughout France. It's a chance to enjoy the chance to explore public buildings, private spaces and national history.
August 2020
August 21 – Exploring Provencal Ingredients – Planning a trip to Provence begins with deciding what kind of holiday you want. There are plenty of options for small-group tours, self-catered holiday homes, and local tour guides. Our advice is to pick an option that suits your energy level provides the right balance of cultural interest, culinary adventures, and downtime.
August 7 – Lazy Summer Days in Provence – Whether you live in the South of France or hope to visit soon, summer days are designed for reading books that transport you to another place. The titles on our Provencal Reading List cover various genres, including biographies, love stories, memoirs and mysteries. There are even books for kids of all ages. Enjoy the stories.
July 2020
July 24 – Cool Summer Lifestyle in Provence – Provence is hot at this time of the year, and the pool is calling your name. Although it can be hard to get motivated to do much during the day, don't let summer slip away without a dose of culture and exercise.
July 3 – Holidays in Provence and School's Out for Real – The French schools are now officially on a two-month break. In a year where entire families were confined to their homes juggling online assignments and work, these summer holidays are particularly welcome. With the hospitality industry operating at limited capacity, not surprisingly, self-catered accommodation – apartments, camping, cottages (gîtes) and villas – are in high demand this year.
June 2020
June 19 – The Sounds of summer in Provence – With hot weather, the cicada song marks the summer months in Provence. By the thousands, cicadas emerge from their underground slumber and camouflage in the trees. You either love or loath these insects whose music straddles the daylight and evening hours. If you are lucky enough to have a frog living nearby, they assume the role of the nighttime concert and good luck sleeping.
June 5 – June Emerges Slowly in Provence – Slowly, perhaps with much caution, we are all emerging from the shell shock of the first five months of 2020. After being told to shelter-in-place, and several other terms we had never heard of the restrictions have eased slightly. Since none of us know the answer to what next, this newsletter is focused on what if inspiration.
May 2020
May 1 – May Flowers in Provence – In France, May 1st is the Fête du Travail (Labour Day) and what a difference a year makes! Twelve months ago, I suggested that the four public holidays, in the next month, were a terrific excuse for road trips. Sadly, this year has delivered a completely different reality around the globe. The restrictions are inconvenient, but the incredible dedication of first responders, medical teams, researchers and leaders is inspiring.
May 15 – Bring Provence a Bit Closer to Home – We entertain a lot, or should I say we used to. Now, our entertaining reality includes Zoom and Houseparty for virtual cocktail parties. However, on the bright side, there are far fewer dishes to clean. Although we miss having guests around our table, we have traded homemade bread and delicious leftovers with neighbours.
April 2020
April 3 – Images of Spring in Provence – Whether you live in Provence or plan on visiting, enjoy the bounty of local produce in peak season. Perhaps Easter weekend is the time to discover the Mediterranean spice road and our new spring menu curated by David Scott Allen of Cocoa & Lavender.
April 17 – Provence Captured in Images – Every town in Provence has a story. Spend time to discovering the history and the people who live there. The perched stone villages make attractive backdrops for holiday photos, but these towns were elevated and protected by fortified walls for a reason. To "dive" deeper into the history, local tourism offices, guided walking tours and historical societies are terrific resources.
March 2020
March 3 – Art without the Crowds – Take advantage of a "slower" time of the year to visit the museums and art galleries in the region. Before the big crowds arrive, visit the new multimedia show at Carrières de Lumières, in Les Baux de Provence.
March 20 – Made in Provence by Artisans – The good news is there is a deep culture of quality craftsmanship and artistic talent in Provence. They sell their wares at local markets, in small boutiques and online. If you are in Provence at the moment, look for flyers for local ceramics fairs and marchés artisanal.
February 2020
February 6 – Pink Drinks and Yellow Flowers -Head to the Côte Bleue seaside town of Carry-le-Rouet for the annual sea urchin festival – les Oursinades. This festival surrounding the "sea chestnut" runs every weekend in February. Take a drive along the French Riviera to see "la Route du Mimosa," a 130 km of golden flowers from Bormes-les-mimosa to the perfume capital of Grasse.
February 20 – No February Blues in Provence – Mid-February is the time for skiing (and a few crowds) in France. However, in Provence, there are other things on the agenda with early signs of spring on the horizon and plenty of family-friendly festivals.
January 2020
January 9 – Wishing you a Happy New Year – After all the holiday celebrations, what better time than January to take a look at wellness options (spas, yoga, organic food and retreats) in Provence? Whether you are looking for an in-home massage, a wellness retreat or an indulgent day spa experience, here is our guide to the top spa experiences in the region.
January 23 – New Energy in Provence – You need to look carefully, but there are often tiny buds on the almond trees by the end of January. The hardy almond tree is the first tree to flower, but when exactly depends on Mother Nature's whim. January is a great time to recharge for the year ahead, and maybe it's planning your summer vacation, or booking a therapeutic energy session. We've collected a few ideas.