The following list includes books that we have read and would recommend to anyone who wants a "dose" of Provence. Whether you have visited the region or always dreamed of doing so. This collection includes cookbooks, guidebooks, memoirs, love stories, mysteries and more.
Enjoy our Provencal Reading List!
To order a copy, please click on the book cover images or titles. Note: if you purchase a book via these links we receive a small commission that does not impact the price you pay. Thank you in advance for supporting the work we do to maintain Perfectly Provence.
---
These titles are a mix of traditional cookbooks and culinary guides to the Provencal lifestyle.
Jean-Andre Charial's book Lunch in Provence is recommended by Chef François de Mélogue of Pistou and Pastis. This book will transport you, and make you hungry at the same time.
---
Luke Barr's Provence, 1970: M.F.K. Fisher, Julia Child, James Beard, and the Reinvention of American Taste. It sounds melodramatic, but these people had an enormous impact on the way we eat today.
---
Elizabeth Gabay a Master of Wine sipped hundreds of rosés to write – Rosé: Understanding the pink wine revolution (The Classic Wine Library).
---
Talented New York-based sommelier Victoria James wrote Drink Pink a Celebration of Rosé a rosé backgrounder and why she feels that appreciation for this wine is not a trend.
---
Published in 1990, French Country Kitchen is available through some resellers. Geraldene Holt writes of life in Provence and the Ardeche along with some traditional recipes.
---
Richard Olney's Lulu's Provençal Table: The Exuberant Food and Wine from Domaine Tempier Vineyard was published in 1994. This book is a collection of recipe favourites from the kitchen of Lucie Tempier.
---
Jill Paider and Tasha Powell combined their photography, writing and food styling talents to create a stunning art book. Cuisine Libre: A Gluten-Free Journey with Reine & Nadia Sammut at La Fenière.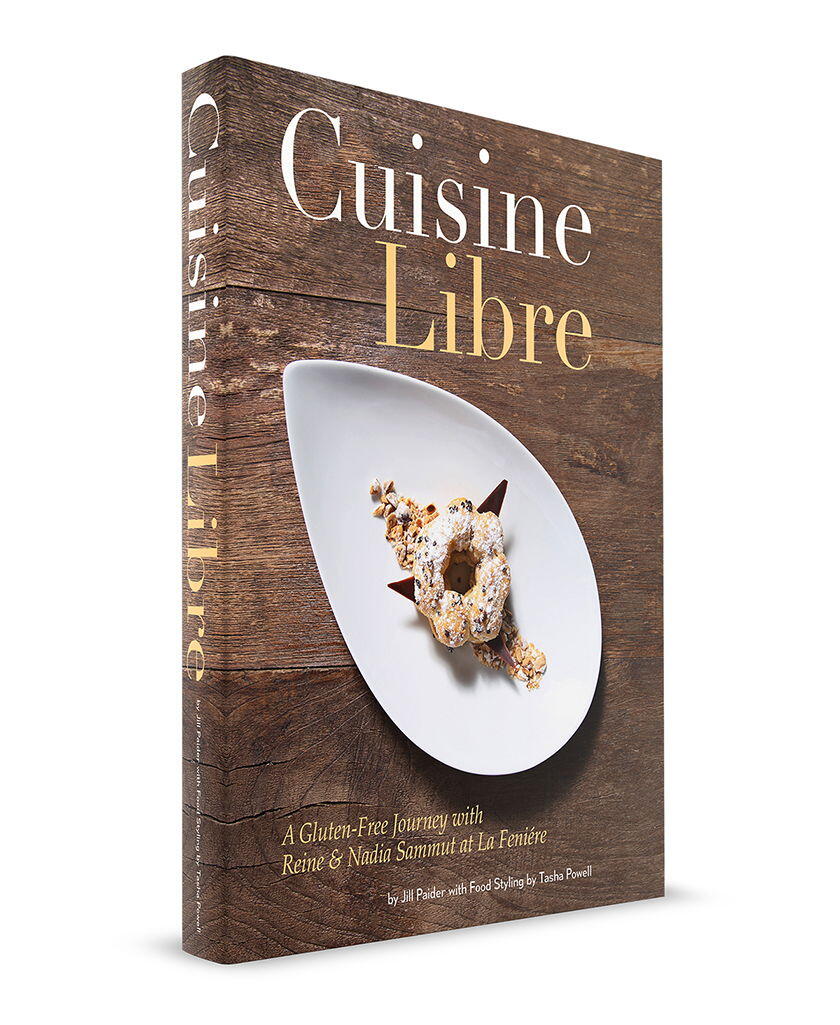 ---
Viktorija Todorovska has published several culinary books. Multi-lingual and multi-talented Todorovska is a cookbook author, college instructor, sommelier, and occasional tour guide.
Provence Food and Wine: The Art of Living explores food, wine, and the culinary traditions of the region. The book includes 47 Provencal recipes, from some that are classics such as aioli, to others that are more contemporary.
Nice Cuisine and the Art of Living is an e-book available on iBooks. Inside the 115 pages, Todorovska and photographer Francois Millo invite you to explore the typical culinary treats associated with Niçoise cuisine.
---
Cuisine of the Sun: A Ray of Sunshine on Your Plate is the first book by Chef François de Mélogue.
"Cuisine of the Sun is a savoury collection of over 60 classic and reimagined Provençal recipes peppered with anecdotes that will cast a ray of sunshine onto your plate. It's a beautifully photographed, edible love letter to the South of France. Savour rustic dishes like Olive Tapenade, Marseille Fish Soup and a Rosé scented Daube of Lamb that will transport you back to the French countryside."
---
Patricia Wells is a culinary icon for food lovers. She has lived in France with her husband Walter since 1980.
However, it's Patricia Wells at Home in Provence (1999) and The Provence Cookbook (2004) that invite you on a culinary journey through her favourite Provencal recipes, the ones that students have the chance to prepare in her cooking classes. Please read our review of "The Provence Cookbook" here.
---
Markets of Provence is the second book by author Marjorie Williams. The book is small enough to slip in your purse or market bag, but its 300 pages are filled with essential details you do not want to leave at home. Please read Exploring the Markets of Provence with Marjorie Williams for more detail on this must-have guide.
---
The Provence Book, A Guide with Fables by Huntley Baldwin was published posthumously in 2011. Please read his interesting backstory here, and our review of the book here.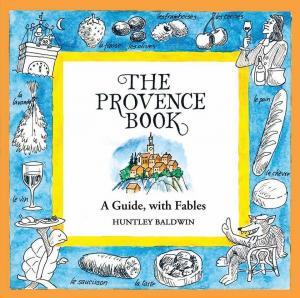 ---
Elizabeth Bard's Picnic in Provence, A Memoir with Recipes is the story of how (and why) an art historian from New York and a Frenchman with a Ph.D. in computer science, turned film executive, end up in small town Provence. Here, is our review.
---
Building on the success of her website, Janine Marsh published her memoir in 2017. It is the backstory of how she and her husband Mark ended up in rural, northern France taking care of chickens and ducks. My Good Life in France: In Pursuit of the Rural Dream starts with an innocent day-trip to France, to fill their car with some French wine and cheese before returning to England on the ferry. Please follow this link to read our book review.
---
Peter Mayle kept us entertained for years. His last book is a collection of short vignettes and his musings on living in the South of France for the last 25-years of his life. Published posthumously in June 2018. Here, is our book review.
---
As a 30-something, Paul Shore seized the opportunity to settle into life on the French Riviera for 12 months. Shore was a curious traveller with a corporate assignment to establish a branch office in Nice, France for his employer, a Vancouver-based technology start-up. Sounds like a dream job? Here, is our book review.
---
Anne-Marie Simons: Although she covered the race car circuit for much of her journalistic career, it was hardly a sprint back to Europe. Here, is the backstory on Simon's journey from the Formula One circuit to her blog Provence Today. Published in 2011, Simon's memoir Taking Root in Provence describes the couple's decision-making process that led them to Aix-en-Provence.
---
American expats Gayle Smith Padgett and her husband Ralph worked in Heidelberg, Germany for two decades. They decided to choose Provence for their retirement. Padgett's first book Passion for Provence, 22 keys to La Belle Vie is a lighthearted memoir. Here, is our review of Padgett's book.
---
After 20 visits to Provence, Keith Van Sickle and his wife Val decided to make Provence their part-time home. Please read our book review of One Sip at a Time: Learning to Live in Provence.
In December 2018, Keith published his second book Are We French Yet? Keith & Val's Adventures in Provence. This book is the continuation of their story of a couple who are determined to live part-time in France. Please read our review of the book.
---
Biographies from Provence
Elizabeth David: A Mediterranean Passion by Lisa Chaney is an entertaining biography that charts an adventurous life. Born into privilege, David abandoned England for a yacht and a rackety lover, with whom she escaped from the South of France in World War II via a Greek island and Egypt, where she worked at the Ministry of Information and socialised with an artistic and literary set that included Lawrence Durrell, Patrick Leigh Fermor and Olivia Manning.
---
Mary-Jane Deeb writes this in her review one of the best books I have come across that brings together the sensory and the imaginary, the permanent and the transient, is the one written by Philippe Collas and Eric Villedary entitled Edith Wharton's French Riviera. The book is a richly illustrated history of the French Riviera created first by the British, and later after World War I, by the Americans.
---
Books about Provencal Artists
Starry Night: Van Gogh at the Asylum by Martin Baily
Van Gogh's Ear – The True Story by Bernadette Murphy
The Letters of Vincent van Gogh edited by Ronald de Leeuw has been the director of the Van Gogh Museum in Amsterdam
---
French Lifestyle Books
Sharon Santoni lives in the Normandy countryside with her husband and dogs. Born in England, she has lived in Northern France for years. Santoni embraces the "art de vivre" lifestyle and her two books (click covers below) are your guides to stylish French living made easy.
Exquisitely illustrated, Living in Provence is written in three languages: English, French and German. It is the work of Barbara and Rene Stoelite, a writer and a photographer respectively, who began their careers as artists and gallery owners and collaborated on interior design articles for publications such as Vogue, Country Living, and House Beautiful. To read Mary-Jane Deeb's full book review click here.
The Christmas Kalends of Provence by Thomas Allibone Janvier, first published in 1902, and republished many times since.  It is a delightful tale of a Christmas visit by Janvier, an American journalist and writer of Provençal descent, to a friend, the Count de Vielmur, in his chateau located "on the westward slope of the Alpilles, overlooking Arles and Tarascon and within sight of Avignon, near the Rhone margin of Provence." Read the full review here.
---
Provence Reads for Children
Coco Blignaut's childhood home was South Africa and she now lives in the hills of Los Angeles, it is Provence that stole Coco Blignaut's heart long ago. Blignaut's second children's book Puss in Boots in Provence is filled with beautiful images, collages of landscapes and people's faces.  Read more background on this story – her love letter to Provence here.
---
Ashley Davidson-Fisher & Martinique Louise Fisher published La Petite Josette en Provence in September 2018, after a lengthy international collaboration project. This charming tale is one of the family's visit to see the perched village of Les Baux de Provence.
---
The weather and pace of life in the South of France convinced Tracy Rawles and her husband to relocate from the United Kingdom in 2012. Enchanted by her surroundings, Rawles wrote her first book Charlie's World of Glittering Powers. The story of a cigale named Charlie and Sevi an adventure-seeking girl who is spending the holidays in Provence with her family.
---
Travel Guides for Provence
Not only is Provence – Alpes – Côte d'Azur (PACA) a mouthful it is also immense geography and hard to tackle in a short vacation or even an extended stay. The following books are not guidebooks in the traditional sense, but rather a way to discover the best of the region based on these personal experiences.
---
PJ Adams is a psychologist by day and a Francophile during all her other waking moments. Adams has published several books about different regions of France. Passionate about the country it makes perfect sense that these books are her "Intoxicating" series. Intoxicating Southern France and the Provence & Languedoc Spotlight offer quirky highlights and incites to the area. "Above all, it's a guide to the delights of Provence and the Languedoc for those who journey here–or dream of doing so one day."
---
Lynne Alderson and her husband split their time between the United Kingdom and the South of France. She launched her blog Aixcentric as an information resource for cultural and other happenings. Alderson has written two books with background details on some of the key figures and artists who lived in Provence. Please read our reviews of Aix-en-Provence, The Inside Story and Art in the South of France, The Inside Story.
The books are available for order via Lulu Press (links below) or at Book-in-Bar in Aix-en-Provence.
---
Georgeanne Brennan is no stranger to Provence. This author has published over 30 books. What more could this award-winning cookbook author possibly write about the lifestyle in Provence? Then along came Windows on Provence, Musings on the Food, Wine and Culture of the South of France published in April 2018, by Yellow Pear Press. Please read our review of this book here.
---
Jean François Galeron is a photographer, based in Saint Etienne du Grès in the Alpilles. Since 1982, he has travelled the world covering Grand Prix racing events. In his downtime, he turned his camera lens to the slower natural pace of the Alpilles. His book Lumières des Alpilles, published in December 2016, is the result of a project he contemplated for 30 years. Galeron's stunning images cover 212-pages. This book is a terrific souvenir or gift for some who loves Provence.
For more details on Lumières des Alpilles and photos, please follow this link.
Where to find a copy?:
La Maison de la Presse in Saint-Rémy
La Presse in Eygalières
Office de Tourisme Les Baux de Provence
Lumières des Alpilles Facebook page
Send your order via email to jfg@galeron.com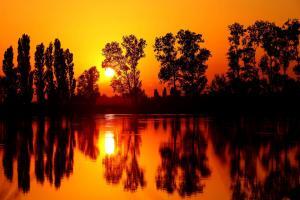 ---
Renata Haidle is based in Montana, but like many of us, she is smitten with Provence and the Côte d'Azur. French Riviera is her first book, it contains 92 impossibly beautiful images of the towns in the region. Available as an e-book on Amazon (click the cover below) or for print versions go directly to her website.
---
Virginia Johnson is a Canadian textile designer and artist. She returned to Toronto, Ontario after challenging her artistic skills in New York City for seven years. Whether you have been to the French Riviera countless times or have always dreamed of the place, Virginia Johnson's Travels Through the French Riviera is an insider's guide from an artist's perspective. Johnson is a Canadian designer and illustrator. Her book is a compilation of years of exploration along the Côte d'Azur with her sketchbook and paintbrushes.
---
Co-authors John Walsh and Hanna Reynolds combined their cycling talents and love of France into France en Velo, The Ultimate Cycle Journey from Channel to Med – St. Malo to Nice. This book is perhaps more of a guidebook than the others mentioned in this article. The pages include beautiful photography, tips for things to see, places to stay and details on how to get from place to place on two wheels. Here, is our review of France en Velo.
---
Mary Kay Seales wrote The Beginner's Guide to the French Riviera, after 17 years of travelling to the French Riviera each summer. Published by French Press Travel Books in 2016, the book is a collection of personal notes and photographs organised as a resource guide for the first time traveller to the French Riviera. The book focuses primarily on Nice and Villefranche sur Mer, but her suggestions are valid for much of the Côte d'Azur. Here, is the book review.
---
Love Stories from Provence
A budding romance, a Provencal setting and voila – a love story. The following list of books only begins to scratch the surface of the popular women's fiction genre. However, these are authors we recommend as they write beautifully, inviting you into the lifestyle in the South of France with their prose. These books may be fiction, but these authors have "done their homework" with regards to historical facts, understanding local traditions and immersing themselves in the culture.
---
Karen Aldous tells us that she started writing as a young girl, and began her first novel in her twenties. Karen Aldous lives on the edge of the North Downs in a Kent village, and the excitement of London is within easy reach. Read more background on this author and her novels here.
Lizzie Lambert, and her estranged mother's winemaking boyfriend and a family vineyard. The Vineyard is more than a recipe for Provencal wine.
Aldous' second novel with Lizzie Lambert romance moves from the vines to the Côte d'Azur but is life just a little too perfect on The Riviera?
---
House sitting offered Jane Dunning and her husband an affordable opportunity to live in the South of France without the hassle of real estate investment. They explored the Var and the Côte d'Azur from a base in La Garde Freinet. Their experience also provided Jane with plenty of fodder for two novels, Thirty-five Minutes from St Tropez and Stolen Summer: Sequel to Thirty-five minutes from St Tropez that blend romance, fast cars, drama and the French Riviera.
Read more about Jane and the backstory here and here.
---
Deborah Lawrenson's books combine historical fact and romance into engaging tales. Discover more background on Lawrenson's expat experiences in Provence here and here.
The Lantern is a novel about the histories all around us, whether in the run-down old house or the ghosts of Eve and Dom's past that will not settle. Is their hamlet Les Genévriers haunted, or are these psychological manifestations of uncertainties they have both brought with them?
Romance, suspense, and World War II mystery are woven together in three novellas. The Sea Garden transports the readers from the Mediterranean to the lavender fields with plenty of drama along the way.
---
Patricia Sands still has vivid memories of Provence from her days as a backpacker in the late 1960s. Sands shared that she and a friend were travelling around on Eurail passes discovering Provence and the Côte d'Azur. Years later, the region continues to captivate her attention, and feed her writer's creativity.
A Season of Surprises at the Villa des Violettes, the latest book by Patricia Sands. This novella is the second in a series about Katherine (Kat) and Philippe's new home (Villa des Violettes), and soon to be Bed and Breakfast, near Antibes. The love story continues to evolve, but life can't always be perfect, even on the French Riviera.
Published at the end of November 2018, The First Noël at the Villa des Violettes is the first novella in a three-part series by Patricia Sands. The First Noël with its holiday theme is a chance to reconnect with the characters from the Love in Provence series. In this book, Sands evolves Katherine (Kat) and Philippe's love story continues. Threaded with a bit of mystery, a solid dose of holiday stress, and a wonderful "hug" of social interaction with friends and family this novella is an engaging read. Here, is the review.
Sand's novel Drawing Lessons although based in Provence is a departure from her best-selling "Love in Provence" trilogy and its characters. Set between Toronto, Canada and Arles, France the book is a love story intertwined with a tragic turn of events. Click here for the book review.
In Patricia Sands' three-part series, turn the pages from one book to the next enjoying the characters more each time. These novels incorporate some of Sands' favourite things about the lifestyle in Provence and on the Côte d'Azur. Her books are set in lovely seaside Antibes a place where Sands' has spent lots of time.
You won't want  The Promise of Provence to end.
That problem is solved with the next book in the series Promises to Keep.

By book number three – I Promise You This – readers are completely engrossed by the romance. However, what we found refreshing with this book is the main character's self-reflection on the importance of friendship.
---
Mystery Novels set in Provence
Death on the Riviera by John Bude (pen name) writes lyrically about the Riviera: in Cap Martin, the blue waters of the Mediterranean. At first, the romantic magic of the Mediterranean leaves the stodgy Scotland Yard Inspector unmoved. But gradually, he falls under the spell of the place. With part of the mystery solved, Meredith realizes he will have to return home shuddering to wet England. In her review Mary-Jane Deeb writes, it is not easy either to leave this book and return to real life, away from the beauty real and imagined of this magical part of the world.
---
Mary-Jane Deeb is a published mystery writer and avid reader. Her first novel, published in 2004, was set in Provence: Murder on the Riviera, Her protagonists are amateur detectives: a French Grand-mere of the old school, who lives in Grasse in an old country house (a mas), and her half-American, and very modern grand-daughter Chrissy (Marie-Christine de Medici).
A Christmas Mystery in Provence was inspired by a family holiday to the town most famous for its perfume production. The Provençal Christmas traditions midnight mass to the thirteen desserts provided Mary-Jane all the material she needed for this mystery.
Death of a Harlequin which is set in Nice and Grasse in the spring, includes many of the traditions of the Mardi Gras carnival in Nice, with its huge flower-decked floats all designed according to a particular theme which is different each year.
---
Writing a book is hard enough, but writing one with your spouse, well apparently that is a recipe for success. Death in Provence is Serena Kent's first novel and your introduction to her main character Penelope Kite. The nom-de-plume is perfect for a couple who split time between Provence's Luberon and Kent in England.
The second book in this series Death in Avignon was published in June 2019. Another page-turner for murder-mystery lovers. Penelope Kite is back with many of the same characters, but this time the scene of the crime has changed.