Travel Guides for Provence
Provence – Alpes – Côte d'Azur (PACA) is an immense geography that is hard to tackle during a short vacation or extended stay. The following books are not guidebooks in the traditional sense but rather a way to discover the best of the region based on these personal experiences.
To order a copy, please click on the book titles. As an Amazon Associate, the site earns from qualifying purchases. Note: if you purchase a book via these links, we receive a small commission that does not impact your price. Thank you in advance for supporting our work to maintain Perfectly Provence.
---
PJ Adams is a psychologist by day and a Francophile during all her other waking moments. Adams has published several books about different regions of France. Passionate about the country, it makes sense that these books are her "Intoxicating" series. Intoxicating Southern France and the Provence & Languedoc Spotlight offer quirky highlights and insights into the area. "Above all, it's a guide to the delights of Provence and the Languedoc for those who journey here–or dream of doing so one day."
---
Lynne Alderson and her husband split their time between the United Kingdom and the South of France. She launched her blog Aixcentric as an information resource for cultural events. In addition, Alderson has written two books with background details on some key figures and artists who lived in Provence. Please read our reviews of Aix-en-Provence, The Inside Story and Art in the South of France, The Inside Story.
The books are available for order via Lulu Press (links below) or at Book-in-Bar in Aix-en-Provence.


---
Georgeanne Brennan is no stranger to Provence. This author has published over 30 books. So what more could this award-winning cookbook author possibly write about the lifestyle in Provence? Then came Windows on Provence, Musings on the Food, Wine and Culture of the South of France, published in April 2018 by Yellow Pear Press. Please read our review of this book here.

---
Jean-Pierre Cassely is a recognizable public figure in Provence and the rest of France. Cassely worked for France 3 television for a decade and ran a daily France-Bleu Provence radio slot called "Provence Insolite" (Unusual Provence). More recently, Jean-Pierre Cassely collected curious landmarks in Secret Provence and Secret French Riviera guidebooks.
---
Rachel Cobb is a New York City photographer with an eye for capturing nature in action. Marti Schmit shares, "Most of us who have lived or even visited Provence have experienced the mistral, that riotous and mysterious wind that blows down the Rhône Valley, usually without warning." Mistral: The Legendary Wind of Provence is a collection of Rachel Cobb's beautiful images of the Wind. She captures this strong yet invisible force in photos.
---
Jean François Galeron is a photographer based in Saint Etienne du Grès in the Alpilles. Since 1982, he has travelled the world covering Grand Prix racing events. In his downtime, he turned his camera lens to the slower natural pace of the Alpilles. His book Lumières des Alpilles, published in December 2016, results from a project he contemplated for 30 years. Galeron's stunning images cover 212 pages. This book is a terrific souvenir or gift for someone who loves Provence. Please follow this link for more details and photos on Lumières des Alpilles.
Where to find a copy?:
La Maison de la Presse in Saint-Rémy
La Presse in Eygalières
Office de Tourisme Les Baux de Provence
Lumières des Alpilles Facebook page
Send your order via email to jfg@galeron.com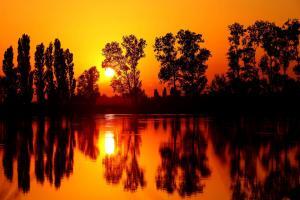 ---
Like many of us, Renata Haidle is based in Montana but is smitten with Provence and the Côte d'Azur. French Riviera is her first book. It contains 92 impossibly beautiful images of the towns in the region. Available as an e-book on Amazon (or click the cover below) and on Apple Books. For print versions, please visit her website.

---
Virginia Johnson is a Canadian textile designer and artist. After challenging her artistic skills in New York City, she returned to Toronto, Ontario. Whether you have been to the French Riviera countless times or have always dreamed of the place, Virginia Johnson's Travels Through the French Riviera is an insider's guide from an artist's perspective. Johnson is a Canadian designer and illustrator. Her book is a compilation of years of exploration along the Côte d'Azur with her sketchbook and paintbrushes.
---
Catherine Karnow and Gilles Portaz: With non-essential travel to France restricted due to COVID-19, soulmates Catherine Karnow (National Geographic photographer) and Gilles Portaz (geography and history professor) spent a year apart. Finally, thanks to the "love visa," a compassionate entry permit for non-married couples, they were reunited in Provence in November 2020. They got reacquainted while touring the Pays de Fayence, the Alpes de Haute Provence's foothills, and capturing the hilltop villages in text and images. The result is a stunning 185-page book filled with 127 photographs – Un Automne en Pays de Fayence, a love letter to this unspoilt region.

---
Co-authors John Walsh and Hanna Reynolds combined their cycling talents and love of France into France en Velo, The Ultimate Cycle Journey from Channel to Med – St. Malo to Nice. This book is perhaps more of a guidebook than the others mentioned in this article. The pages include beautiful photography, tips for things to see, places to stay and details on how to get from place to place on two wheels. Here is our review of France en Velo.


---
Mary Kay Seales: The Beginner's Guide to the French Riviera: Stop Dreaming & Start Packing, 2nd Edition, is a result of her 20 years of return travel to the Côte d'Azur. The Second Edition includes updates on restaurants, hotels, and day trips from your base in Nice or Villefranche-sur-Mer. It has everything you need to help plan your first trip to the land of James Bonds, movie star after-parties, mega-yachts, and F. Scott Fitzgerald. Here is the book review.


---
Keith Van Sickle is a lifelong traveller who got his first taste of overseas life during a semester abroad in England. However, an assignment in Switzerland made him fall in love with Europe. After returning to California, he and his wife Val dreamed of living abroad again but couldn't find another ex-pat gig. So they invented their own. Now, they split their time between California and St-Rémy-de-Provence, delving deeper into what makes France so endlessly fascinating.
Keith's latest book, An Insider's Guide to Provence, is intended as a supplemental reference rather than a traditional guidebook. So, instead, think of An Insider's Guide to Provence as Keith's Rolodex (remember those?) about the region. This book includes the couple's favourites – restaurants, picnic spots, vineyards, walks – a list of things Keith and Val do every time they visit Provence.

How do you get a table at a romantic restaurant? Where is the best place to walk on a hot day? With so many market vendors, where do you start? Keith Van Sickle has the answers to some of those questions and many more in his latest publication, An Insider's Guide to St-Rémy-de-Provence. So, if you are planning to be in the Alpilles, buy a copy of this handy 146-page reference guide filled with countless local tips.