Perfectly Provence is an essential website resource for visitors and residents alike. Think of us as your concierge, with an address book of places we have tried, visited and recommend. If you are planning to explore the South of France and the French Riviera, you are in the right place. Click the links below for our Quick Guides to Provence.
---
Explore: Travel in Provence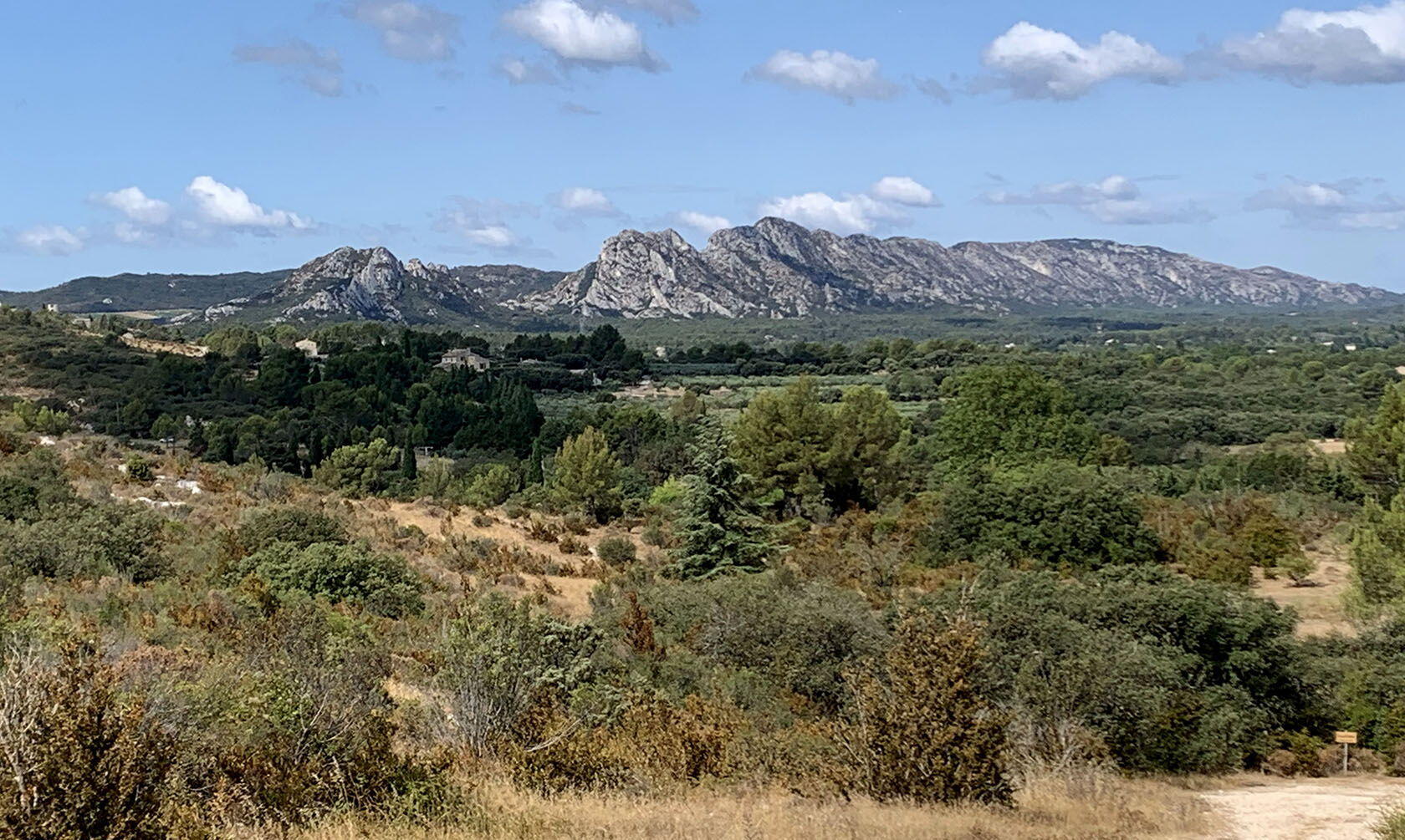 The Villages of the Alpilles: Established in 2007, the Parc Naturel Régional des Alpilles covers the mountain range and its flanks. As a protected natural area, there are restrictions on construction and park usage. However, the artefacts from human settlements discovered in these hills date back to the Neolithic era, and the range is the result of millennia of continuous geological evolution. Surrounding the Alpilles are several villages, each with a distinctive character. In this guide, we highlight each town (in alphabetical order) and a few must-see sights.
Planning a Dream Wedding in Provence: We probably don't need to convince you that Provence is magical. The region delivers sunny, blue skies, fabulous landscapes, delicious food and world-class wine. However, flawless weddings in Provence require experts who speak the language and can create magic. No matter how beautiful the bride and charming the groom, dream weddings do not happen on their own. With many moving parts (venue, food, guest lists, flowers, etc.), every wedding requires teamwork and planning. A destination wedding adds more layers of complexity and a real need to understand the region.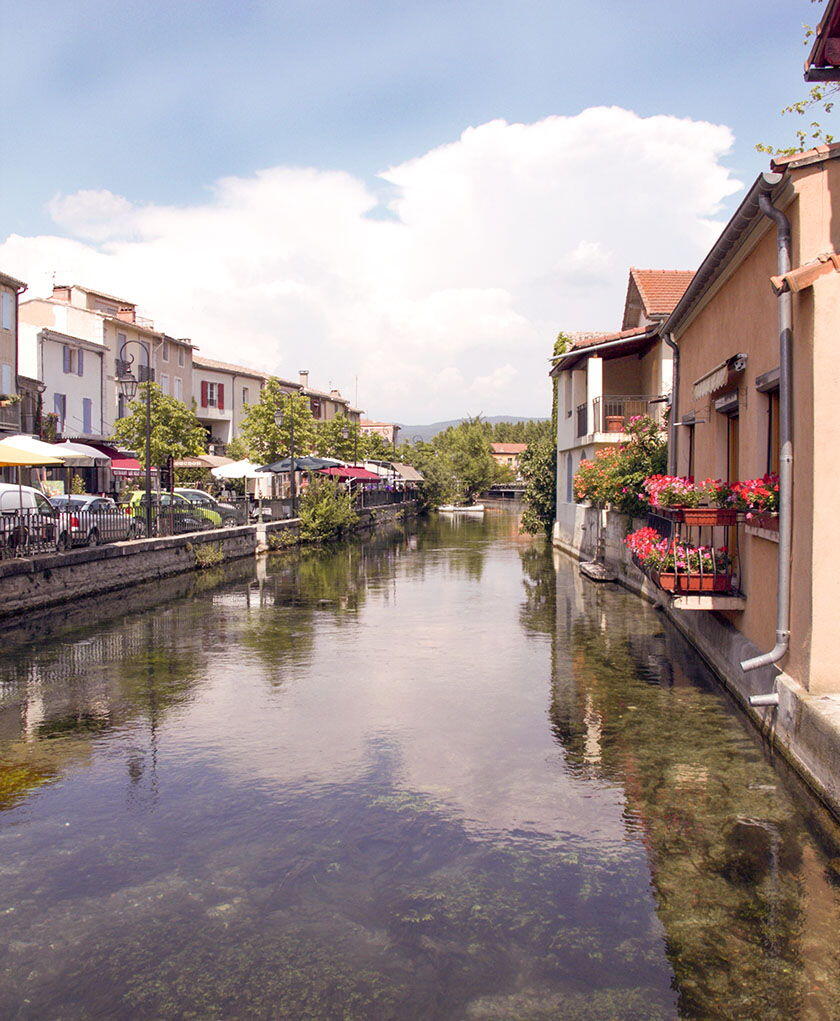 Antiques, Markets, Waterwheels and more reasons to visit L'Isle sur la Sorgue. On a Sunday morning in L'Isle sur la Sorgue the market winds through the old town and along the quay (river walk). There are only a few Sunday markets in the region, and this one is the largest, attracting both locals and visitors. Similar to Apt's Saturday market, the line between retail and market is blurred as many boutiques add their wares to the overall temptation. However, L'Isle sur la Sorgue approaches the scale of a Parisian marketplace with the addition of some 300+ antique and bric-a-brac stores within the townsite. It's worth visiting this market but go early.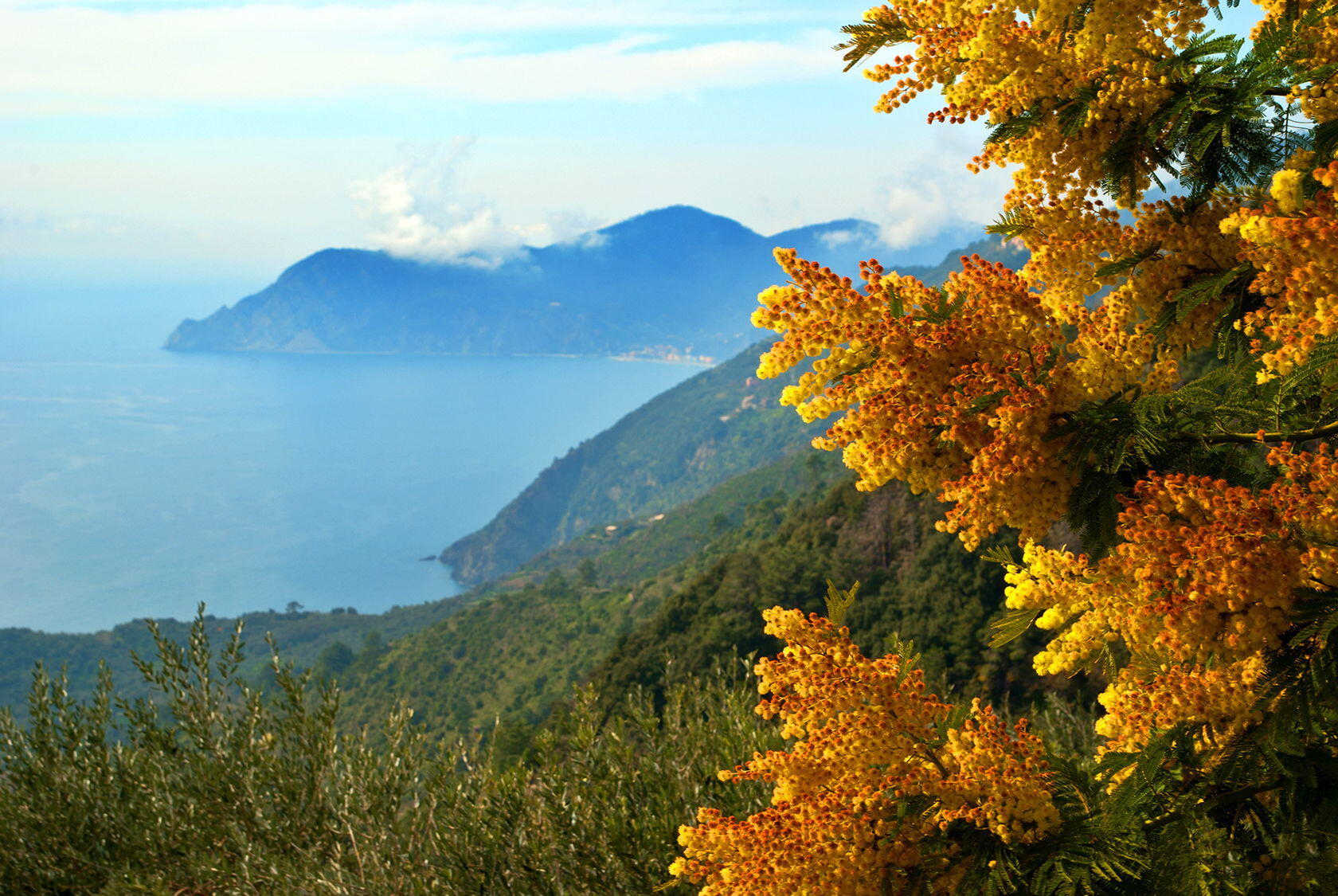 The French Riviera runs from Cassis (although some suggest Toulon) to the Italian border passing through famous cities such as Saint Tropez, Cannes, Nice, Monaco and finally Menton. Since 1860, Côte d'Azur is the French term for this stretch of the azure coastline. The French Riviera, home to glamorous stars, sparkling water, parasols and beach loungers, and fabulous yachts. Evocative images of the Côte d'Azur exist in movies and reality. Here is our guide for a road trip along the French Riviera and the must-see destinations.
Alpes-de-Haute-Provence is nature's patchwork quilt featuring mountains, gorges, rolling valleys, lavender fields and pockets of remote villages and busy towns. The Durance River plays an essential role in this department that features high mountain peaks of the Alps and the lower alpine foothills with remote villages. While there are other rivers, most of the watershed from the mountains runs down the Durance towards the Mediterranean. Here is our visitor's guide to this marvellous region.
The Alpes-Maritimes department stretches from the beaches of the French Riviera to the ski resorts of the southern Alps to the Italian border. The Alpes-Maritimes includes densely populated urban areas and famous Côte d'Azur cities, surrounded by the Var and the Alpes-de-Haute-Provence. However, from vineyards to hiking trails, plenty of untouched wilderness is waiting for exploration. Here is our visitor's guide to the Alpes-Maritimes.
Like other departments, the Bouches du Rhône combines large urban centres and unspoilt countryside. Visible traces of Roman history weave throughout the region, which is one of many reasons to visit Arles and its monuments. Beautiful Aix-en-Provence and seaside Marseille, the second-largest city in France after Paris, both have top-quality cultural events, art exhibits, festivals, and vibrant culinary scenes. The Rhône and Durance rivers are fluid boundaries of the Bouches du Rhône (mouth of the Rhône) while providing irrigation for the department's agricultural lands. Here is our visitor's guide to the Bouches du Rhône.
---
Taste: Eat & Drink
In Provence and along the French Riviera, market day is every day (here's the list). No matter your "home" base in the region, rest assured that the drive to a local market will not be far. Almost every city, town and village has a market day, and some larger locations may even have two markets per week. Temptation at a market is everywhere in the piles of produce and fresh fruit, ripening goat cheese, and buckets of olives. However, practice a bit of buyer-beware as some vendors are resellers, who buy from large chains and simply re-package their goods for market-goers. Study the "Pays d'Origine" tags these little signs tell you where the produce comes from and give you an indication of quality with #1 being the best. Try to buy local, in-season, and where possible directly from the producer.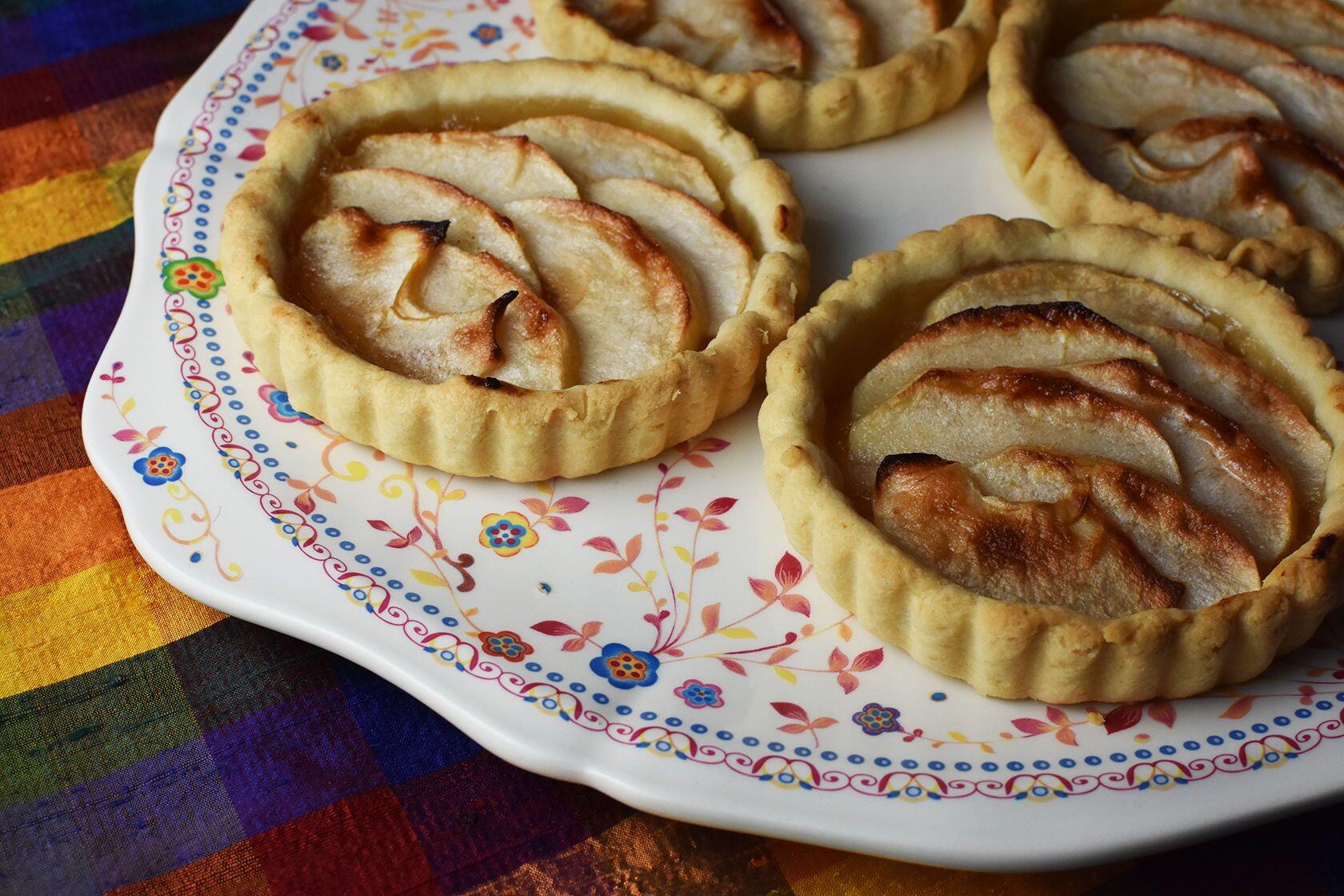 Tastes Of Provence Recipe Directory: Let your taste buds explore this digest of traditional Provencal recipes and innovative culinary twists using regional, seasonal ingredients from the South of France. Explore the recipes by category from appetizers to desserts. Or start with the sweet stuff if you prefer. Enjoy the tastes of Provence.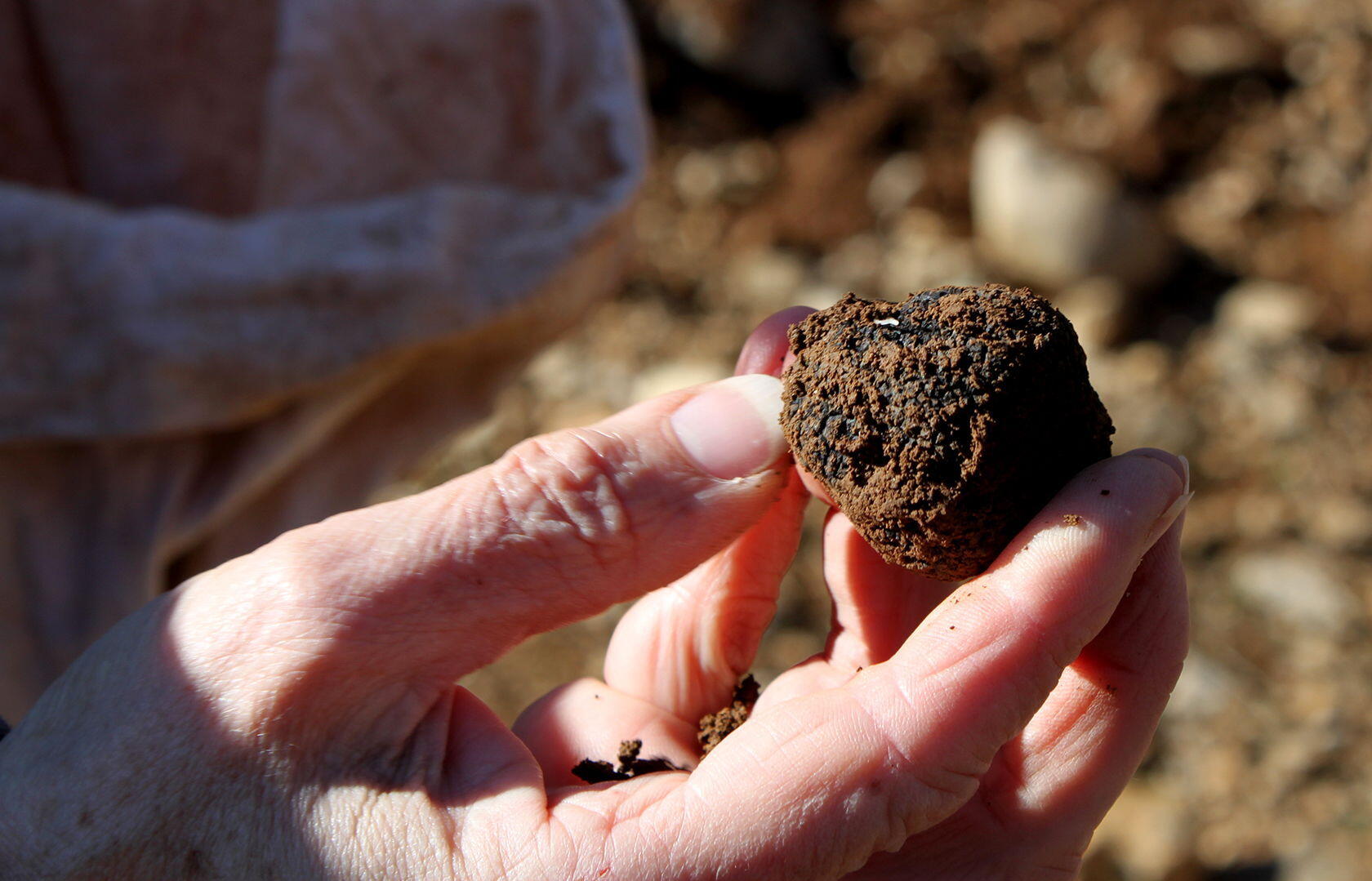 It is more common to see summer truffles in the markets than in the past. However, this summer tuber may be related to the "Black Diamond," but the taste is certainly not as distinctive. There is also a significant price differential between the summer and winter varieties. In peak months, the black truffle will command about 10 times the price (per kilo) compared to summer truffles. Here is our guide to the truffle markets in Provence and recipes too.
---
Stay: Accommodation & Rentals
Buying Property in Provence: You have fallen in love with Provence, and now you want to buy a home. Before you do, read about the French property sales market and many things you should know before you buy. Understand the real estate terminology in France. Discover why a buyer's agent might be someone you want on your team when you make a property investment in the region.
Guide To The Best Spas In Provence: These spas and practitioners in Provence offer treatments range from 5-star to affordable. Our list of the best spas in Provence for relaxing is broken down by departments within the region.
Holiday Rentals: B&B, Boutique Hotels, Cottages (Gîtes), Homes and Villas
The Perfectly Provence holiday listings include bed and breakfasts (B&Bs), boutique hotels, cottages (gîtes) and self-contained apartments in Southern France and the French Riviera. Our platform contains filters for location, number of guests, air conditioning, pets, pool access, parking and other amenities. We work with owners and reputable rental agencies, allowing you to book directly with these partners.
---
Inspire: Art, Culture & Shopping
Holiday Gifts: It's that time of year. The kids are searching for "Elf on a Shelf," or fighting over whose turn it is to open the advent calendar. At the same time, mum and dad are juggling corporate holiday parties and trying to burn off the eggnog. The countdown is on for holiday shopping, and, the thought of parking at a mall is frightening. Discover our Holiday Gift Guide for the Home (table, cooking, décor and more) from the South of France.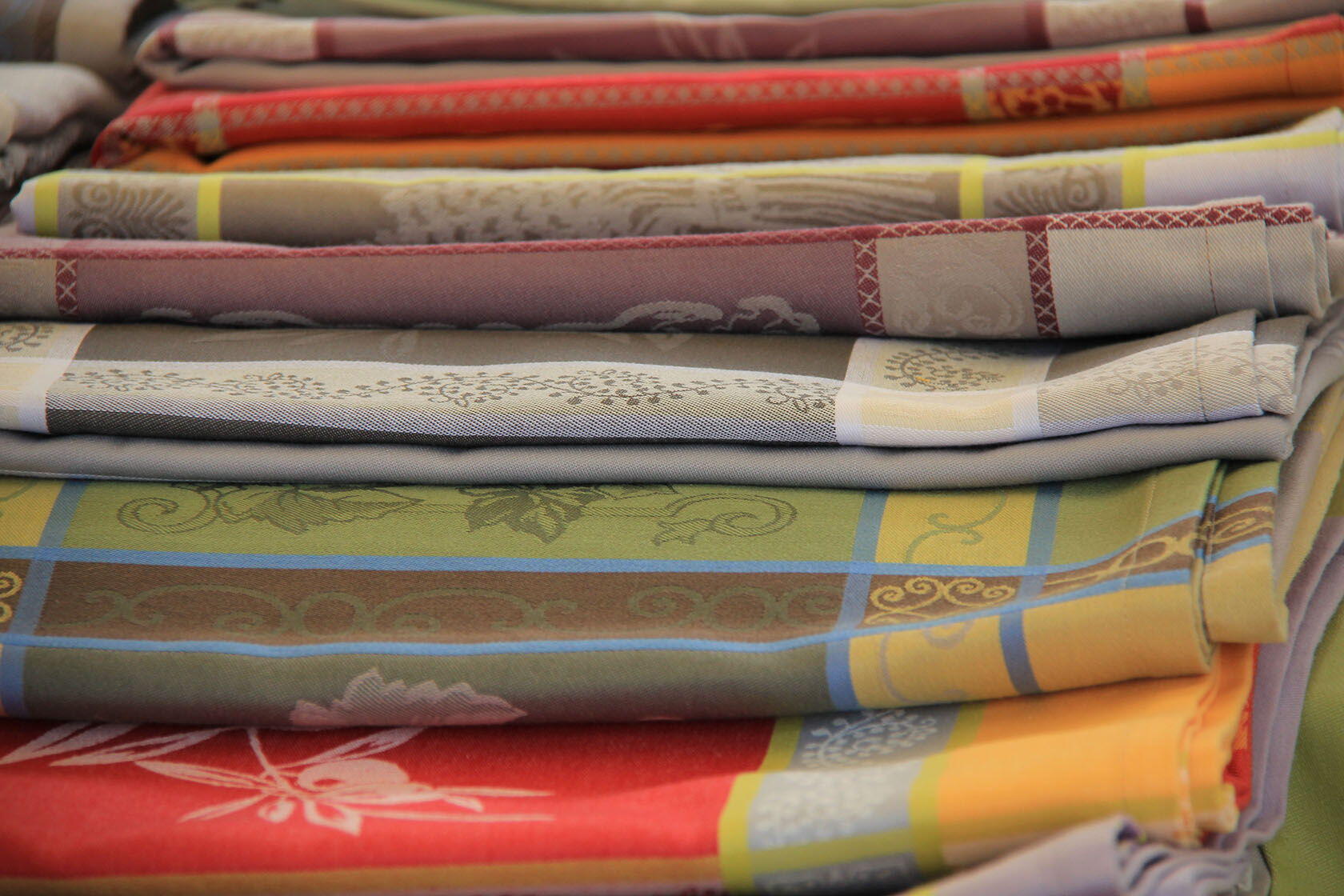 Made-in-Provence Products: Provence is known for its landscapes, famous artists, food markets, and culture. Perhaps by default, the region is less recognized for its designers, artisans and craftsmanship. Whether you are searching for a unique gift for someone special, or yourself, there is a wealth of artistic talent in the region. Before you leave, make sure to fill your suitcase with some of these signature made-in-Provence products.