It's that time of year. The kids are searching for "Elf on a Shelf" or fighting over whose turn it is to open the advent calendar. At the same time, mum and dad are juggling corporate holiday parties and trying to burn off the eggnog. The countdown is on for holiday shopping, and the thought of parking at a mall is frightening. Who needs it?!
Discover our Holiday Gift Guide for the Home (table, cooking, décor and more) from the South of France.
---
Provencal Gifts for the Home
Table: There is nothing quite like the holidays for meals with friends and family, and festive table settings are a great way to set the mood. Provencal fabrics – les Indiennes – are available in various colours and patterns. There are table runners, placemats, tablecloths, and napkins to create your art de la table from playful to sophisticated. Buy a set or mix and match.


---
Handcrafted: Rather than asking Amazon to ship a factory-made item direct to your mailbox, why not support an artisan? Le Savoir Faire des Alpilles is an artists' collective operated by the members of a local St-Rémy association by the same name. This store should be on your list for a unique gift or a handcrafted reminder of your visit to Provence. The products are designed locally within the Alpilles. The boutique feels like an art gallery, where the curated products highlight quality craftsmanship.
---
Scented Love: Lavender has been a mainstay in Provence since the Roman era; they understood the plant's beneficial qualities. During the peak of the lavender season, you might be fortunate enough to stumble across someone handcrafting traditional lavender fuseaux. If so, make sure to stock up this 18-century artisan craft. They are beautiful and last forever. Shop for lavender "hearts" at La Maison FRANC in Lourmarin or online at Fuseaux de Lavande.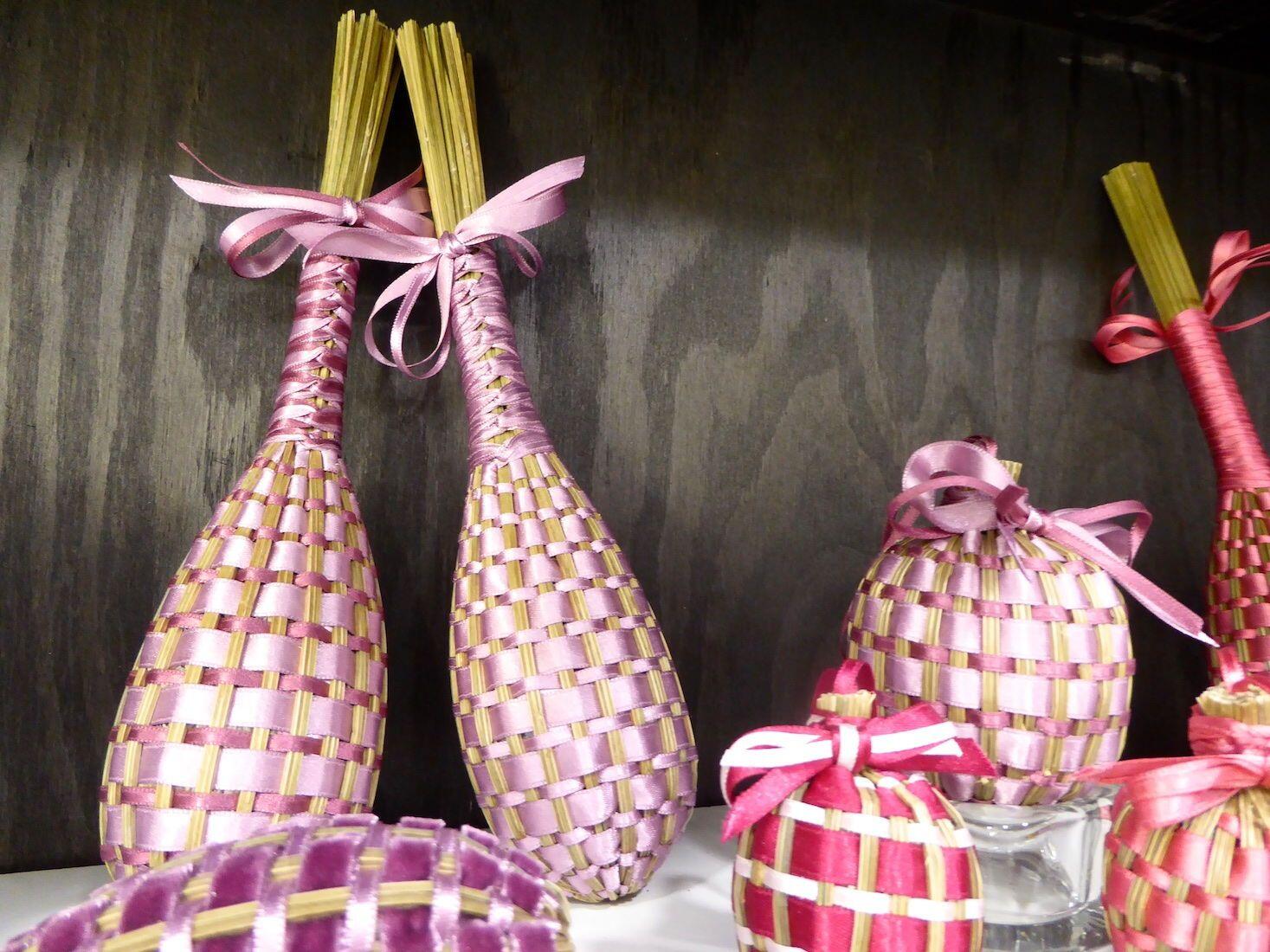 ---
Candles and Diffusers: In 2017, Laetitia de Luca launched her brand Love in St Rémy with a small range of high-quality scented candles and diffusers. Later she added notebooks and small bags to the collection. The products are all made in France and reflect the founder's affection for Provence. She works closely with a "Nez" in Grasse to create the scents for her products. In some cases, this process takes quite a bit of time to arrive at the scent that matches her exact image of Provence. Discover products by Love in St Rémy.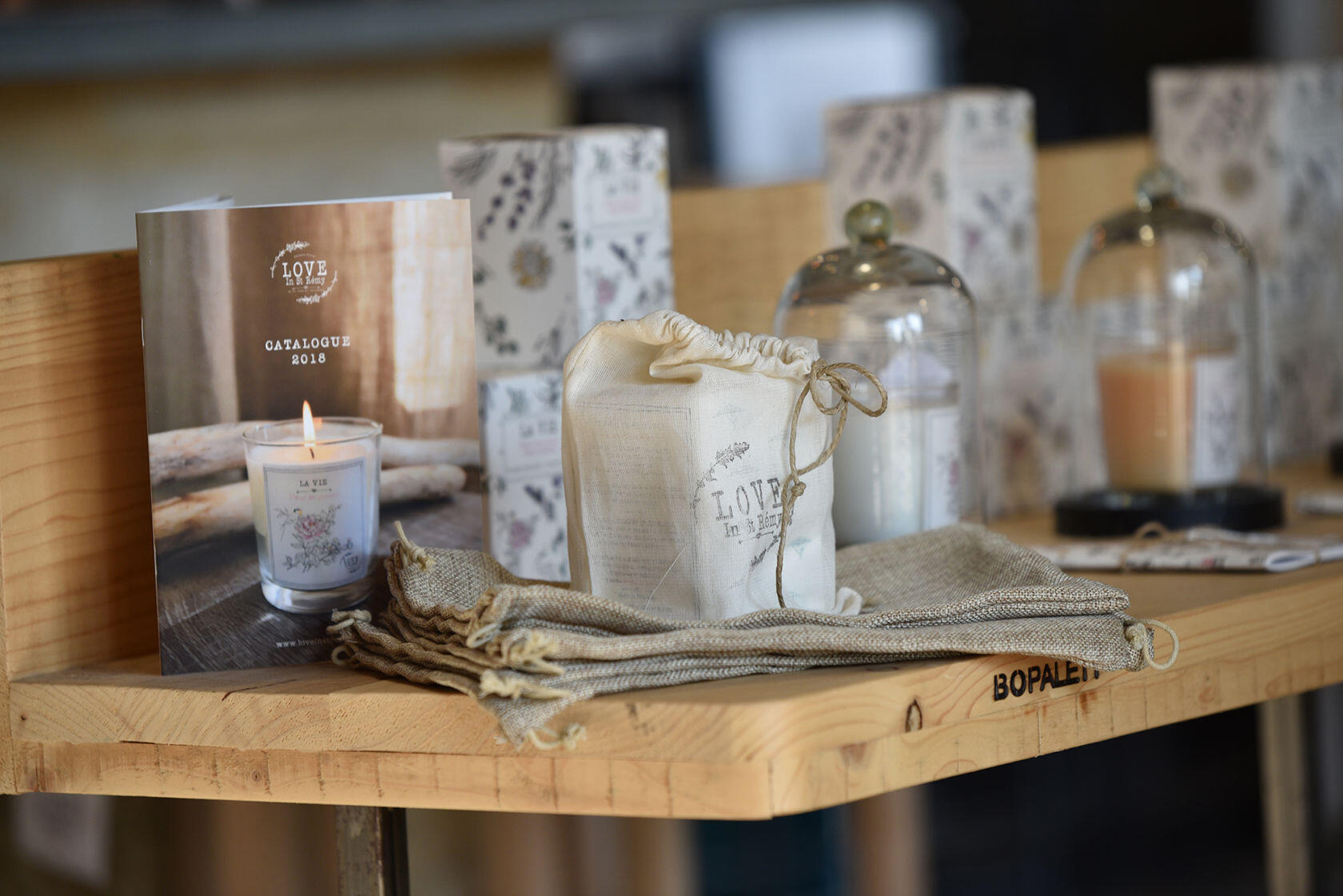 ---
Photography:  Give the gift of art and bring a piece of the lovely French countryside into your or your loved ones' home. Experience the magic of Provence through the eyes of American international award-winning photographer Raina Stinson, and dream of your next adventure in the South of France. Explore the beautiful French Provence Art Collection and choose your unique, museum-grade fine art poster.

Bring a piece of Provence with you wherever you go with custom protective cases for mobile phones and iPad.

Send personalized messages with beautiful greeting cards with images of Provence.

Discover the entire collection on her website.
Read about "Creating beautiful and personalized memories of Provence" with Raina's portrait photography in Provence workshops and retreats.
---
Pottery production has existed in Provence for centuries in centres such as Vallauris and Moustiers Sainte Marie. The fabrication of glazed and white earthenware serves both decorative and practical purposes. Many traditional Provencal recipes call for slow-cooking methods for which the heavy stoneware is ideally suited. Faience-style serving dishes are more delicate and decorative. Browse the range of finely decorated dishes, pots and vases.