Lorgues Coffee Roasters Crafting Great Coffee in Provence
An hour from glamourous St. Tropez on the French Riviera, and about the same distance from the chic city of art and water Aix-en-Provence, Lorgues sits in the heart of the Var. There are many reasons to visit Lorgues, but freshly, roasted coffee was not one of them until recently.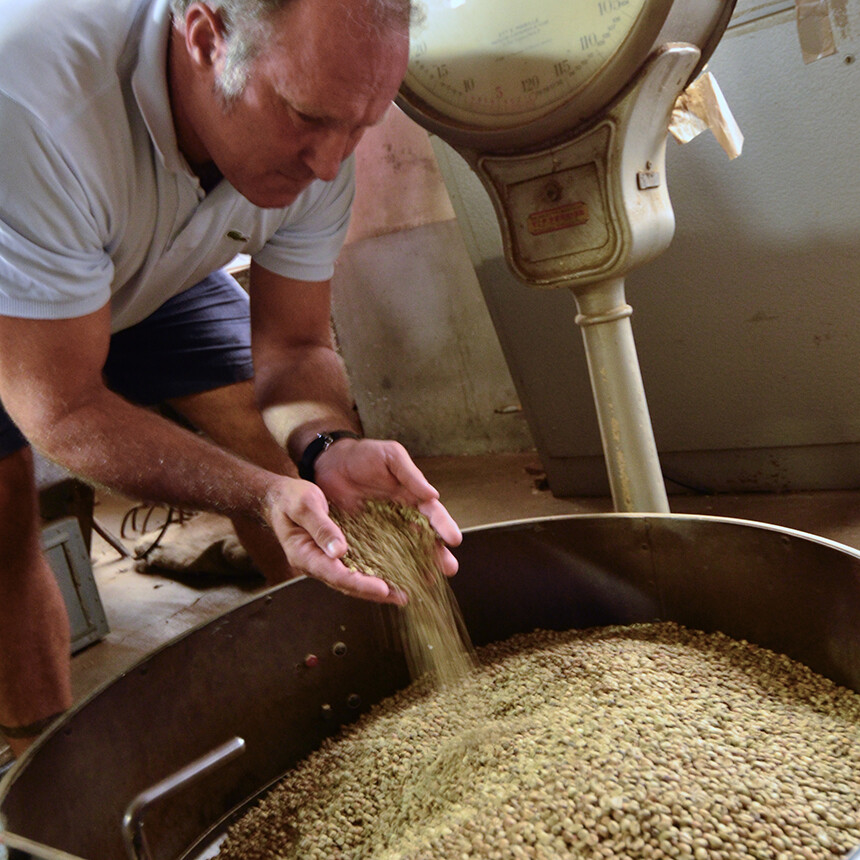 A Bit about Lorgues
Vineyards and olive groves surround a mid-sized town in the Provencal countryside, Lorgues. Like many regional centres dependant on agriculture, Lorgues has weathered economic highs and lows. However, in the last few decades, as tourism boomed in Provence, Lorgues benefited from the influx of visitors. The town's roughly 9,000 residents enjoy a selection of restaurants, cafés and bars in what was once a Ligurian oppidum.
The walkable town centre displays typical Provencal architecture with colourful facades. There are ancient ramparts, a notable belfry and the prominent Collegial Church of St Martin. The majority of Lorgues' buildings date from the 18th and 19th centuries, including the Hôtel de Ville and Palais de Justice. With small shaded squares, embellished fountains, and public washbasins (lavoirs), the old town is a lovely place to wander around.
Looking for a Great Cuppa


However, Lorgues is not where you went for a delicious cup of coffee. Or, it wasn't until the founders of Lorgues Coffee Roasters opened their doors in August 2017. It took an Australian couple  Hamish and Veruschka to bring the third wave coffee trend to this quiet corner of Provence. Hamish admits he is a "coffee geek" who roasted small-batch coffee at home. Hamish's connection with the coffee industry has brewed (excuse the pun) for many years, spurred his friendship with the Australian founder of Toby's Estate Coffee.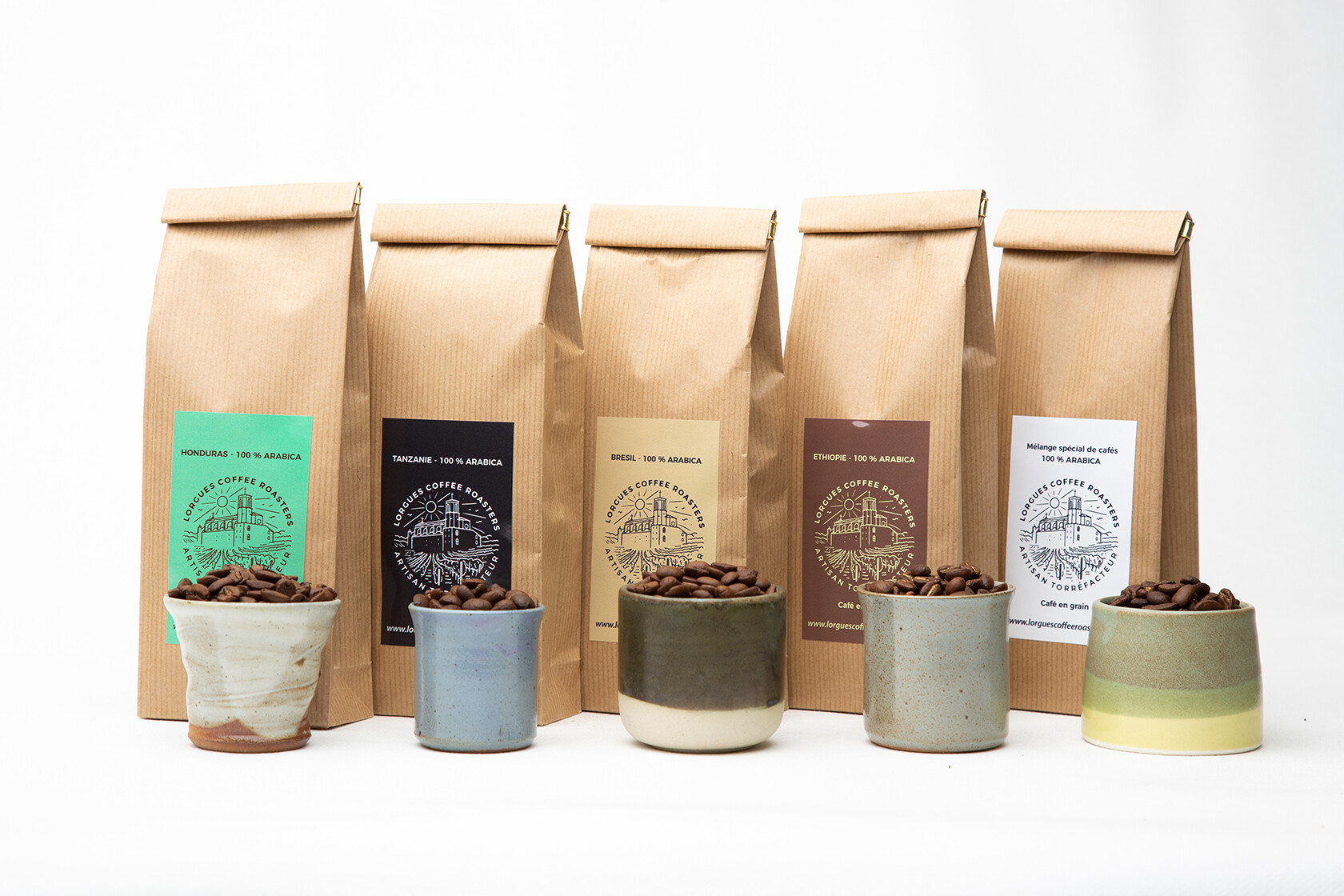 "Our aim is to source quality, fresh coffee beans from various regions around the world. Our job is to bring out the best that each coffee has to offer by roasting them to perfection!" ~Lorgues Coffee Roasters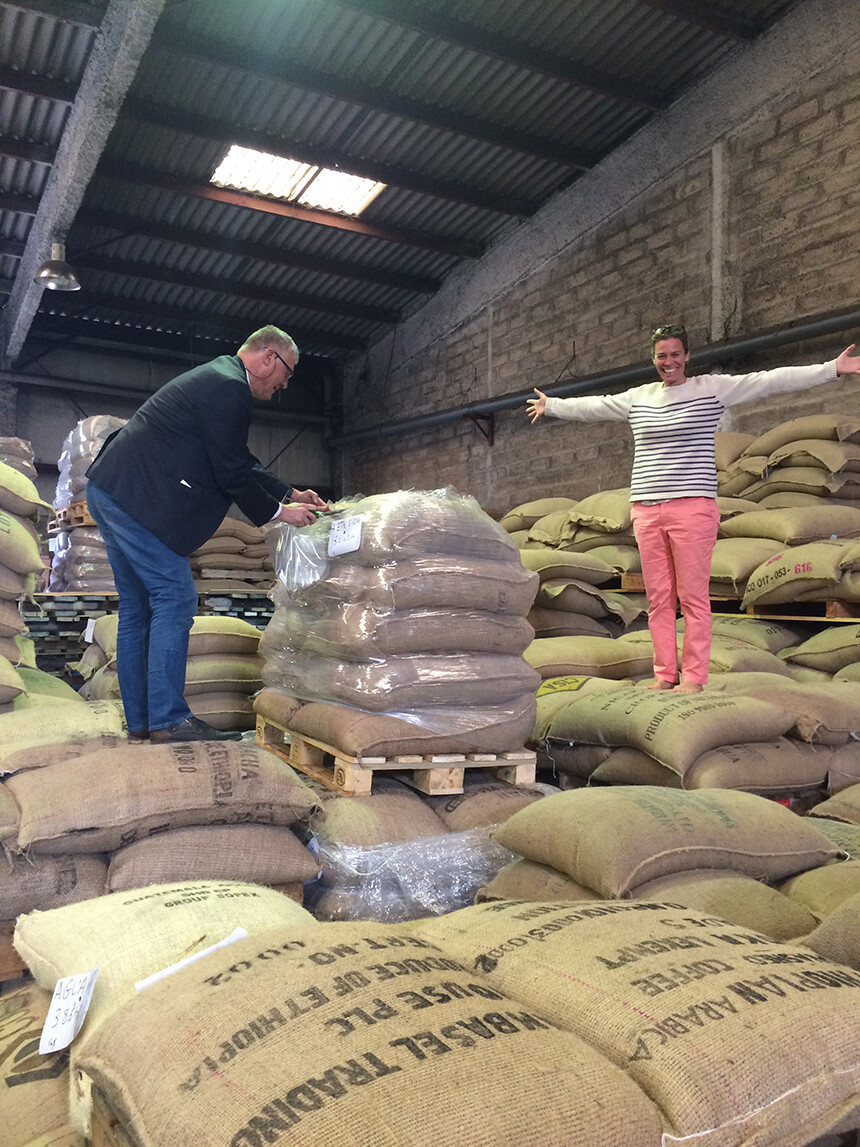 Three years after launch, Lorgues Coffee Roasters produces several estate-grown, specialty coffees from around the world along with a selection of teas and all the accessories you need for a great brew. Their products are available online, at local markets, nearby vineyards, hotels and restaurants. Based on their coffee's popularity, it's clear that Hamish and Veruschka were not alone in demanding quality, artisanal coffee in the region.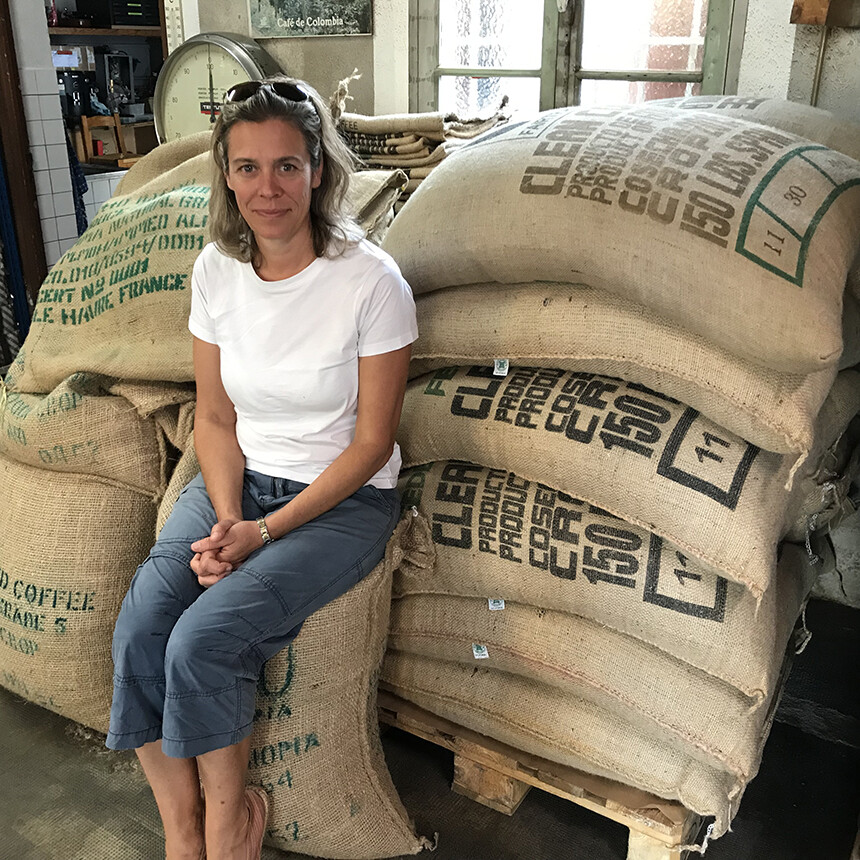 An exciting next step is in the works for Lorgues Coffee Roasters with the plan of a concept store, coffee roastery and atelier. A blend of café, a coffee and tea workshop and retail space featuring gifts, accessories and furniture, we can hardly wait for La Grange Lorgues to open.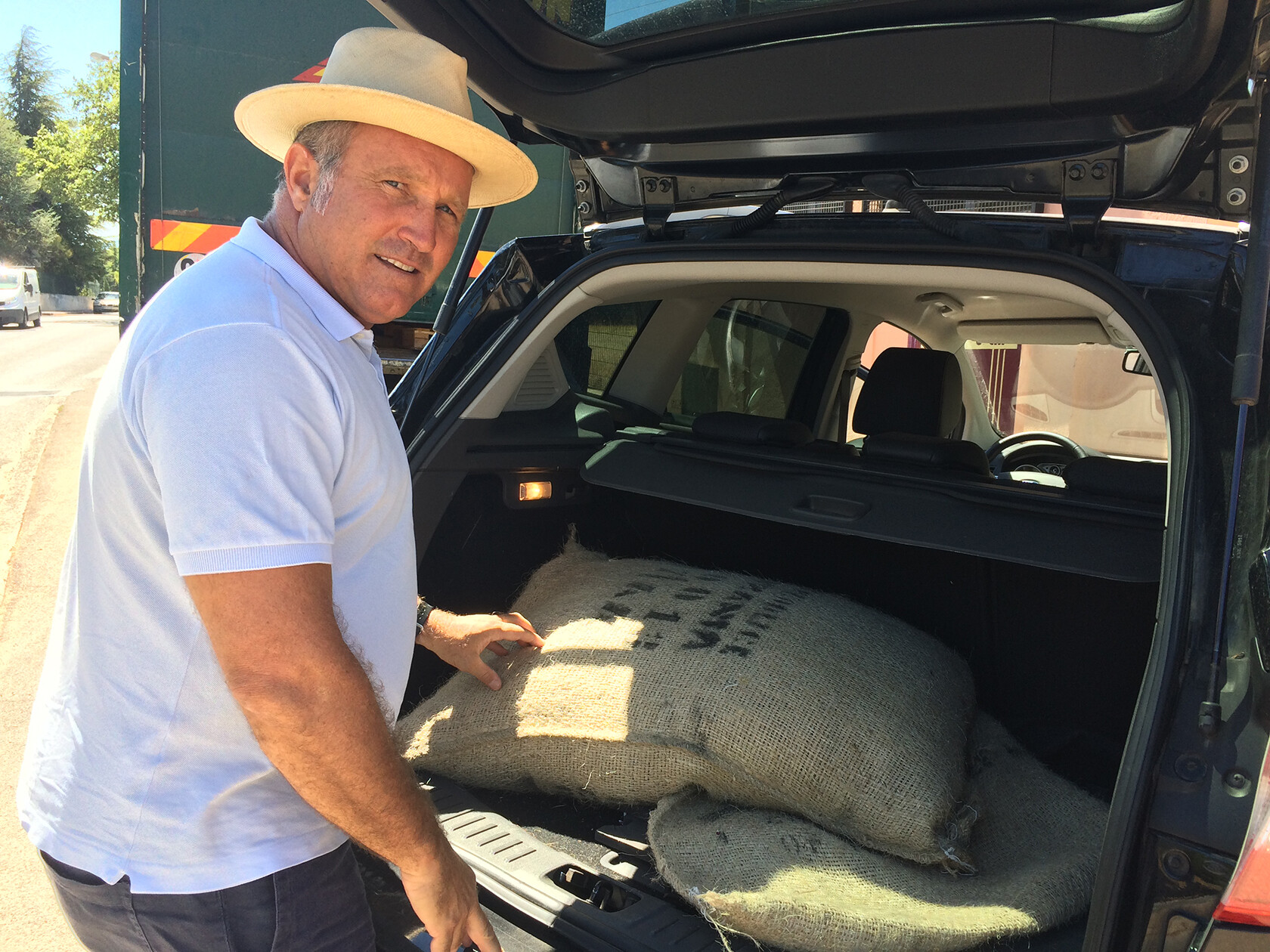 Where to find Lorgues Coffee Roasters
Lorgues Coffee Roasters (website)
Online orders ship throughout France, all of Europe, Norway, Monaco, Sweden, Switzerland, and the United Kingdom.
*Reader discount: Add Perfectly Provence Promo to your online order for discounts on coffee (10%) and tea (15%). Please note this does not apply to accessories.
Facebook: Lorgues Cafe
Instagram: @Lorguescafe and @lagrangelorgues
Email: contact@lorguescoffeeroasters.com
At Local Markets
Tuesdays in Lorgues
Saturdays in Aups
Sundays in Salernes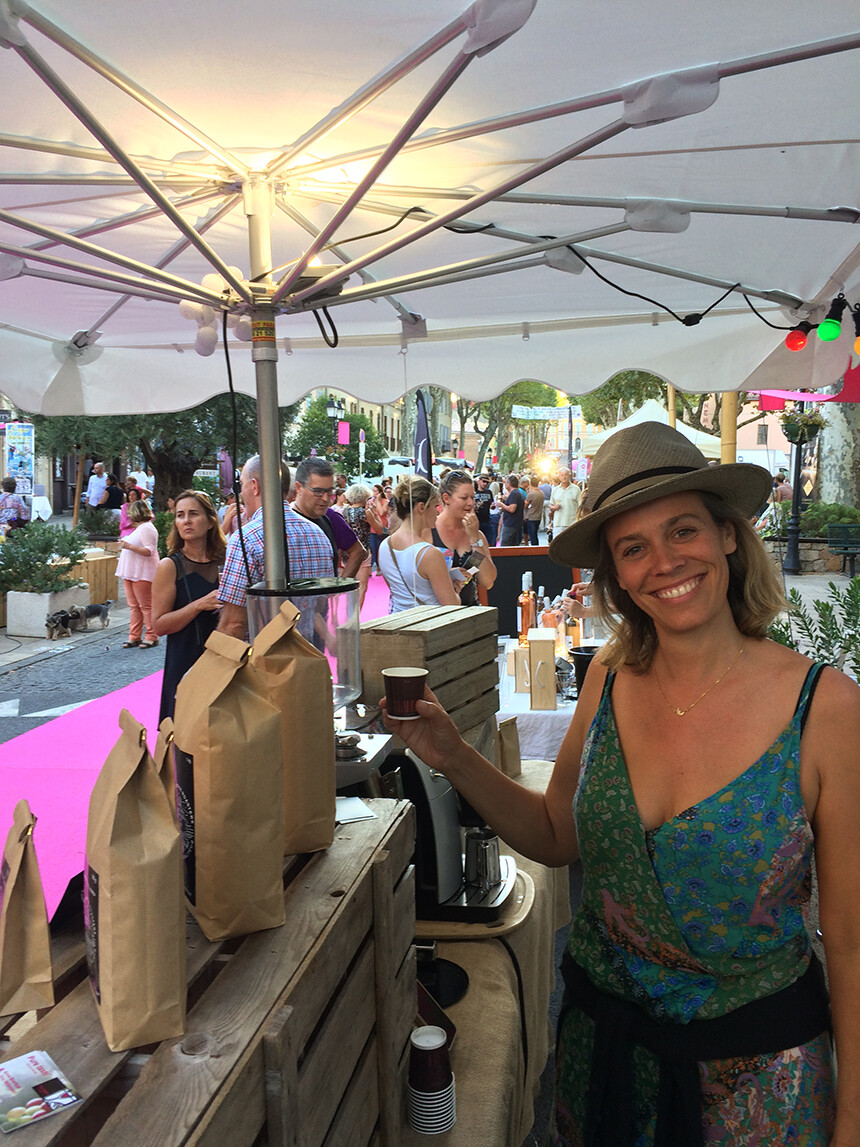 What to See in Lorgues
The Belltower, formerly part of the medieval ramparts, the former lookout tower, was transformed into a belfry in 1620. The clocktower stands 28 metres high with a typically Provencal wrought iron campanile. The design of the campanile allows for the wind to pass through the top without ringing the bell.
The Collegial Church of St Martin dates from the 18th-century. In classical style, the church with an imposing 30-metre façade is visible long before you arrive in Lorgues.
The Hôtel de Ville (Town Hall) took 30 years to build, completed in 1833. The structure is of classical design sitting on the site of a former Capuchin convent (1667-1791).
The Palais de Justice, located in Place Neuve, is a "rural baroque" architectural style. The austere façade fits the building's intended purpose as a courthouse, completed in 1768 it operated until 1789.
---
Image credits: All photos were provided by and published with the permission of Lorgues Coffee Roasters.
All rights reserved. Perfectly Provence articles and other content may not be published, broadcast, rewritten (including translations into other languages) or redistributed without written permission. For usage information, please contact us.
Syndication Information
Affiliate Information
As an Amazon Associate, this website earns from qualifying purchases. Some recipes, posts and pages may have affiliate links. If you purchase via these links, we receive a small commission that does not impact your price. Thank you in advance for supporting our work to maintain Perfectly Provence.