Lavender in Provence Creating New Artisans
Exploring the Provencal market stands piled high with seasonal produce, fragrant fresh fruit, buckets of just-picked flowers, table linens and bright pottery is pure delight. However, it's not always rewarding for market vendors facing early mornings, erratic weather, and fickle crowds. Determined to carry on an artisanal tradition, Elsa Lenthal, the founded Fuseaux de Lavande de Provence (the company is now under her name), chose to produce lavender wands in these markets as her summer job. She has turned that summer gig into a full-time activity promoting an old Provencal custom.

The lavender flowers are "trapped" in the centre of a fuseau shaped like a spindle, a wand or a baby's rattle. Fuseaux are made with fresh flowers and finished with brightly coloured ribbons weaved through the stems. They can last a lifetime.
Discovering an Artisanal Tradition
Organized lavender farming in Provence began at the end of the 19th century. Before that, wild blooms were gathered and used to treat wounds and other ailments. The flowers were also collected to make fuseaux. In the Middle Ages, Provencal dowry chests often contained fuseaux to lightly perfume clothes and linens, which was important when hygiene was an afterthought.

When Elsa was a young girl, handcrafted lavender spindles (fuseaux) were rare. It was Elsa's grandmother who showed her this 18th-century handicraft. Elsa made her first lavender wand at the age of 12, with fresh flowers from her grandmother's garden, and she has never looked back, establishing Fuseaux de Lavande de Provence in 2015.

The work is 100% manual; there are no shortcuts. Lavender spindles are only made in the summer months when the lavender is in bloom. The process begins immediately after harvest, as the stems must be flexible enough to be bent. First, you create a bouquet of lavender, tie a knot around the stems with ribbon and delicately fold each strand over the flowers. Then a ribbon is weaved through the branches encircling the lavender flowers. The flowers dry inside, capturing the fragrant dried seeds.
Re-Establishing Provencal Roots
Elsa Lenthal was born in Paris, but her roots are in the South of France. The family moved to Les Baux de Provence when she was a 1-year-old toddler. Living in the Alpilles, Elsa says that she grew up surrounded by nature, exploring the garrigue-covered hills.
At 19, she headed to the French capital for university. Hypnotic Paris held Elsa in its grip for 13 years as she explored artistic pursuits in graphic arts, set design, and eventually as assistant director on fictional feature films. A desire to explore other cultures took Elsa and her partner to Asia for seven years. He was working for a French NGO in the Philippines and Cambodia.

She returned to Provence for family visits each summer and managed the market stands during lavender season. Descending from the TGV in Avignon, the southern sun, the cigales' song, and the fragrant herbes de Provence invoked an overwhelming emotional response. There is nothing like home. In 2015, the couple moved back to France and established their family in Arles.
Growing Artisanal Awareness
Look for the Fuseaux de Lavande in the St Rémy de Provence and Gordes markets during summer. Elsa imparts the artisan technique with the students manning her stands. In a short timeframe, Elsa has expanded her lavender product line to include essential oil, aromatherapy relaxation pillows, eye pillows and scented candles. These products are available on her website or in artisan co-operative boutiques in St Remy and Arles.

Elsa is incorporating a social aspect to her business, offering workshops to the inmates of the Salon de Provence detention centre. Following the training, she encourages these women to make the lavender spindles during the season. Those interested received fresh lavender deliveries twice a week for the handcrafted fuseaux, which Elsa then purchases. This activity provides these inmates with a modest salary and a way to regain self-esteem through craftsmanship and the first step towards social and professional reintegration.
Lavender Workshops
In June through October, Elsa offers workshops for people who want to make lavender wands. These private workshops are for groups of at least five (5) people. The workshops last about two (2) hours, and the attendees leave with their handcrafted spindles.

There are 4000 new lavender plants in Les Baux de Provence. By summer (2021), the new Fuseaux de Lavande workshop will open to the public in the same location. Enjoy the video:
Where to Buy Lavender Fuseaux?
All the Fuseaux de Lavande products are handmade, with lavender that grown organically in the Alpilles and French-made ribbon. These beautifully crafted items are eco-friendly and allergen-free.
Order online at Elsa Lenthal (shipping globally).
Marius
25 rue du 4 septembre
13200 Arles

Image credits: Virginie Ovessian
Photos were provided by and published with the permission of Fuseaux de Lavande de Provence. Follow @elsalenthal on Instagram.

---
Cooking with Lavender:
Lavender Mint Meyer Lemonade
Refreshing and tasty this drink may be come your go-to summer beverage.
Check out this recipe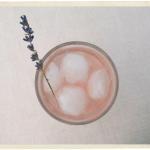 Blueberry-Lavender Soup 
This recipe was adapted from Cooking in the Shaker Spirit, by James Haller.
Check out this recipe

Apricot and Lavender Ice Cream
Don't shy away from making ice cream. This recipe takes advantage of ripe stonefruit (apricot, peach), and needs little sugar. The lavender flavouring gives it that hint of Provence.
Check out this recipe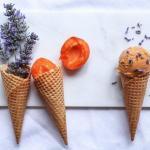 Creamy Lavender Honey and Almond Pots
A rich, decadent and creamy pud with summer berries and a lovely crunch of almonds.
Check out this recipe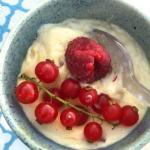 Lemon Lavender Buttermilk Cornmeal Olive Oil Cake
This recipe was minimally adapted from the recipe by Nicole Riegl of http://www.rieglpalate.com/
Check out this recipe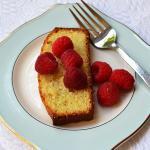 Lavender Honey Brushed Lamb Chops Served with Moroccan Chickpea Couscous Salad
Prepare the salad in advance and then the only thing that is left to do when your guests arrive is to roast the lamb. Easy and delicious with all the flavours of Provence combined on a plate.
Check out this recipe