Ouvrage Boutique Made in France Architecture and Design Meet in Aix-en-Provence
Sébastian and Agnes Krier shared the following about their architecture and design boutique,
"Ce lieu ne pouvait que s'appeler Ouvrage: ce qui est produit par l'ouvrier, l'artisan ou l'artiste, le résultat du travail de ses mains et donc son œuvre."
This place could not be called anything but "Ouvrage." The work produced by the hands of a worker, craftsman or artist is their artwork.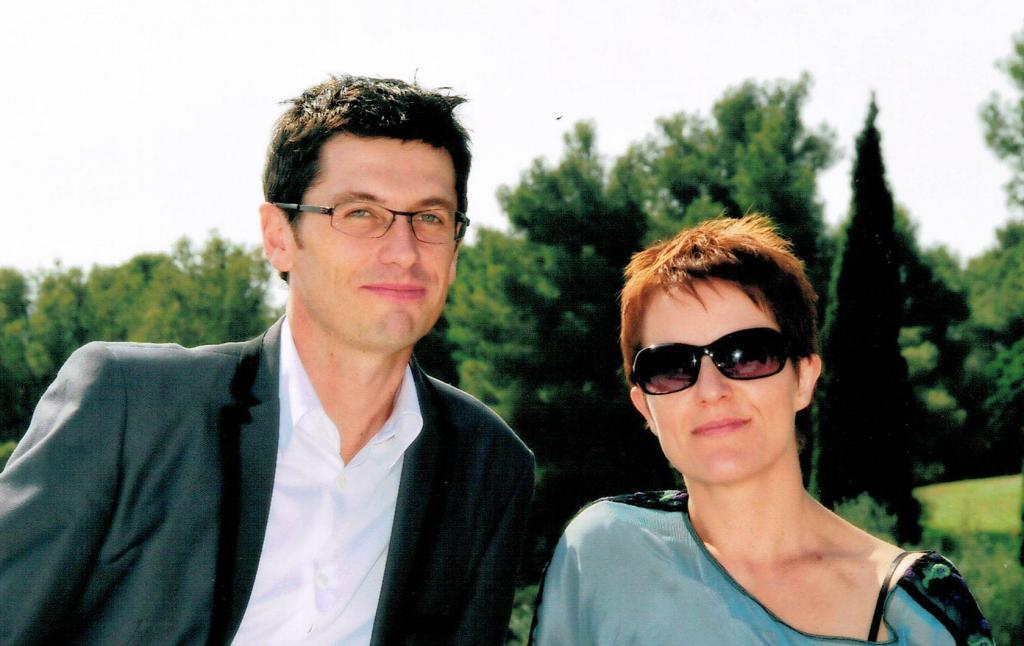 In 1999, Sébastian and Agnes both graduated from the architectural program at l'Ecole Nationale Supérieure de l'Architecture in Marseille, and they launched ask>architecture in 2002. Based in the heart of historical Aix-en-Provence, their day might begin with a coffee under the Plane trees in Place des Martyrs de la Résistance. Their design work includes apartment and home renovations, offices, and retail boutiques; including several stores for Eric Bompard (Cashmire Paris) in France and beyond.
NOTE: read to the bottom for details on a Perfectly Provence discount at Ouvrage.
One thing leads to another
The Ouvrage boutique opened in September 2016; this is now the base for their architectural practice as well as a venue to showcase the handcrafted work by French artists and artisans. Sébastian tells us that in parallel to architecture they had always envisioned designing and creating objects for the home (lighting, furniture, and even clothing). Three years ago, Agnes discovered weaving. Influenced by artists such as Sheila Hicks, Kei Sekimachi, and Anni Albers, her designs continue to evolve with the use of natural fabrics (cotton, linen, flax, hemp, and even nettle thread).
C'est l'humain avant tout qui s'exprime par ces créations.
It is the human being above all who to expresses him(her)self through their creations.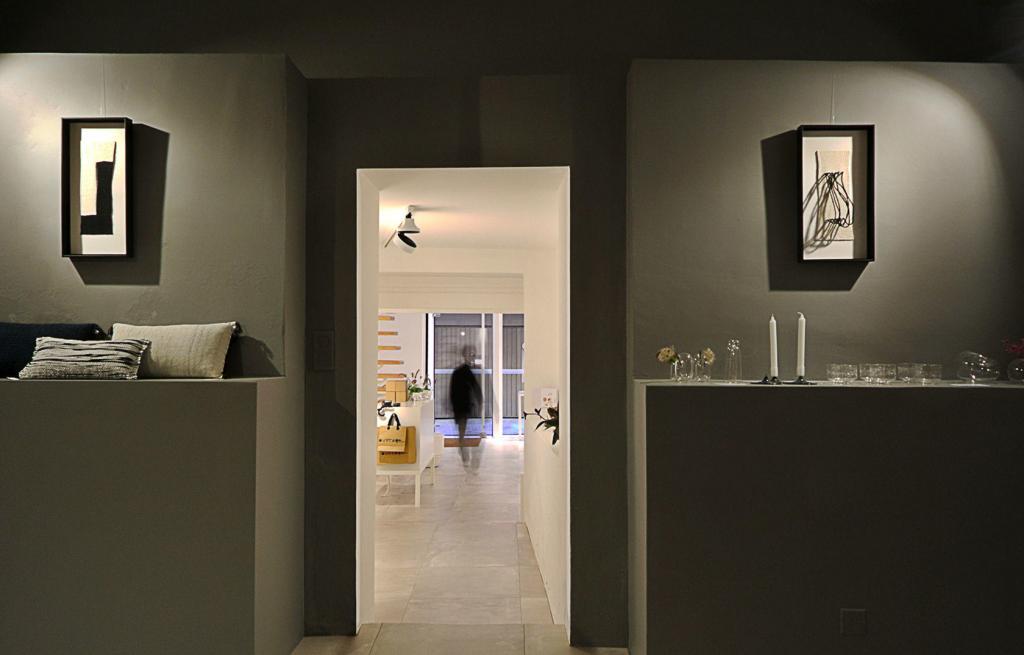 Made in France
Art gallery, boutique, office = Ouvrage is a place where you will find unique objects for home décor and gifts. The Kriers select the work of French creators who are environmentally conscious in their design process and material selection. A designer's attention to detail and passion must shine through in the beauty of their final product to make it into this store. At Ouvrage, you will discover a wide variety of "Made in France" pieces that have attracted Sébastian and Agnes's attention. Some of the items on display include:
Glass work by Laurence Brabant Editions
Ceramics by Patricia Vieljeux and Cécile Préziosa
Textile art by Harumi Sugiura and Lisa Camoin
Jewellery by Pascale Lion and Rachel Smets
Ceramic jewellery by Vesna Garic
Woven goods from Olga Jeanne
Beeswax candles from Apiculte
Leather goods from Atelier Saint Loup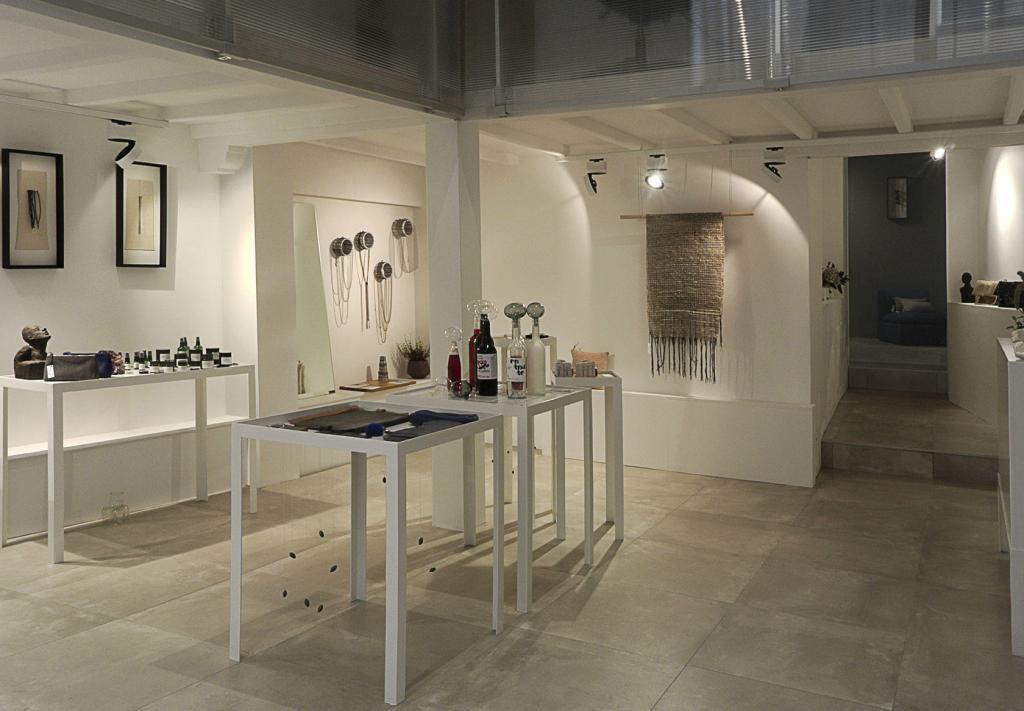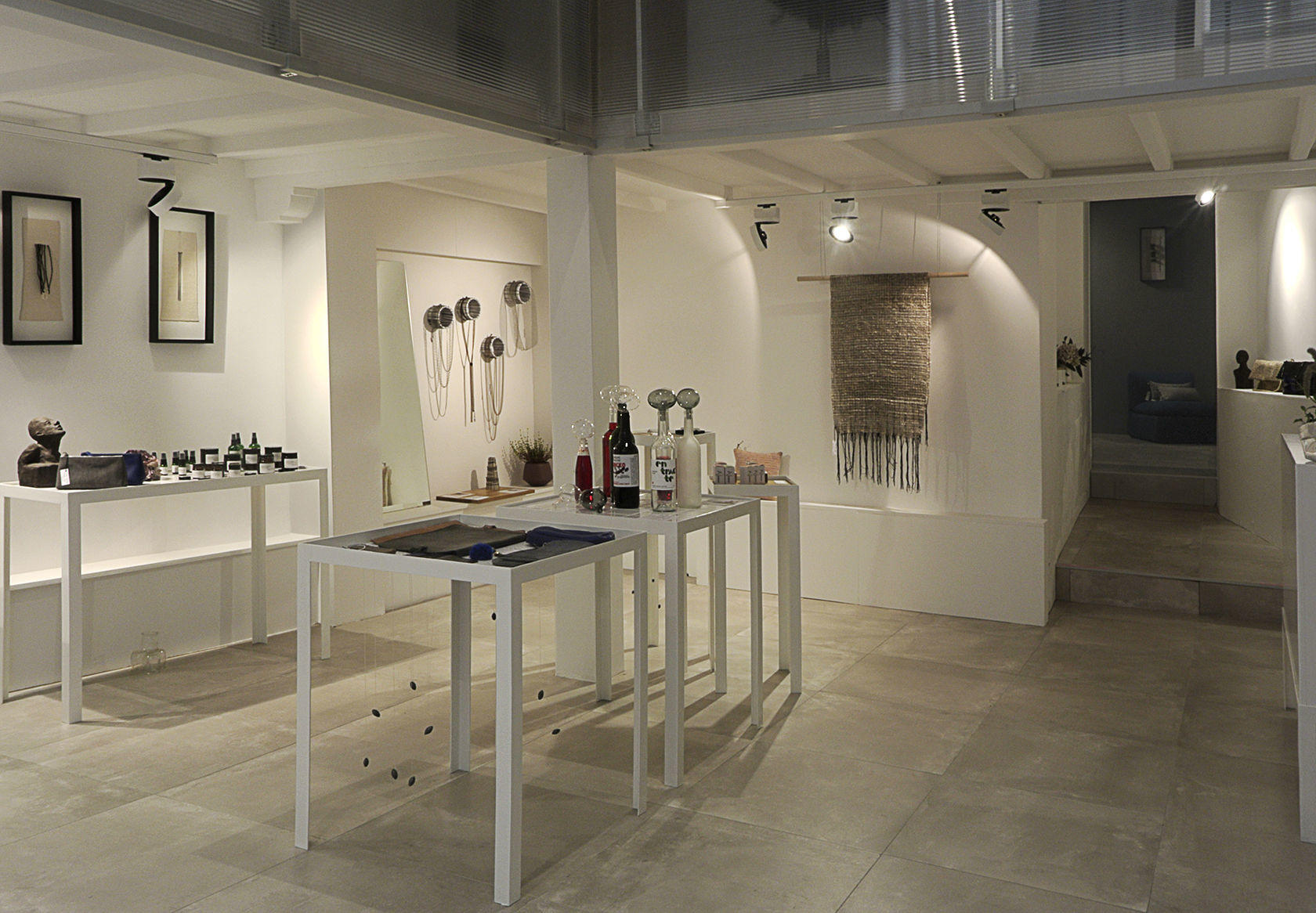 What is Provencal Lifestyle
Here, is what Sébastian and Agnes Krier had to say:
It may sound like a cliché, but we are attracted to the light in Provence just as the famous painters were in their time. The daily markets and fresh produce are one of the bonuses with living in the South of France. However, one of our favourite things to do is take the scooter and head towards Mont Sainte Victoire. In about 10 minutes, we have escaped the city centre and can walk in nature inhaling the natural surroundings — pure Provencal luxury.
As architects, we love the grand style of the mansions (Hôtels Particuliers) and manor homes (Bastides) in Provence. These gracious properties with splendid gardens and water features define an influential era in the region.
Food defines the Mediterranean lifestyle, in many ways, and Vintrépide is an excellent example. William is the chef who only works with local, seasonal products. Eric, the sommelier, is a master of wine and food pairing. This team crafts a magical alliance between fresh food and terrific wines.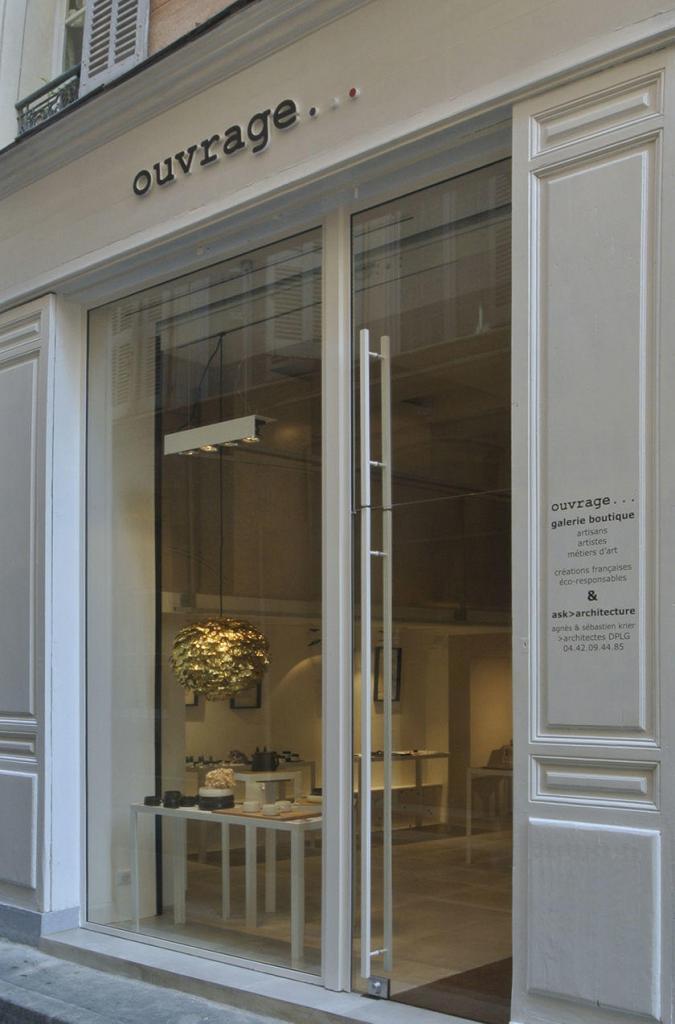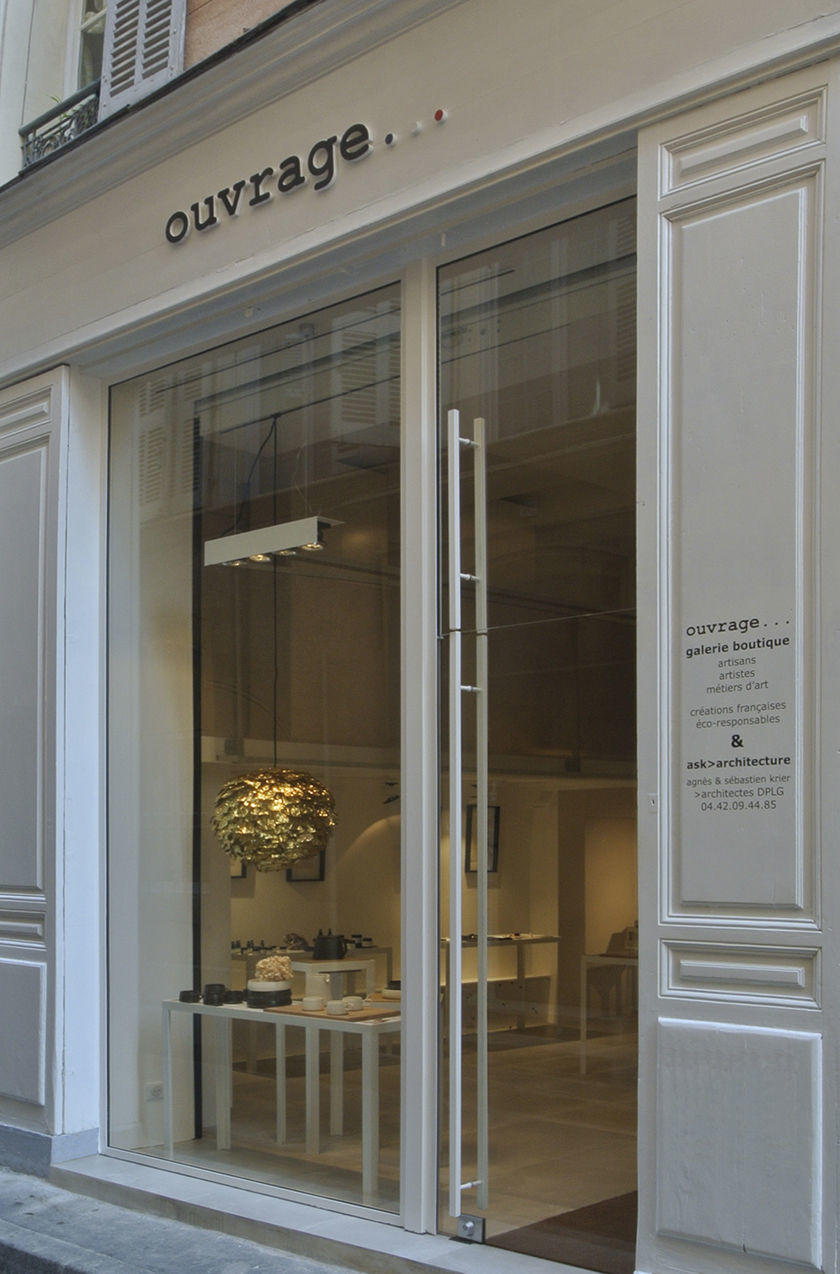 Shopping Details
If you are in or near to Aix-en-Provence, stop by the boutique (address below) to discover this designer collection in person. However, if that is not possible international shipping is available via the Ouvrage website (click below).
Ouvrage…
46, rue du Puits Neuf
13100, Aix en Provence
Tel: +33 (0)9 53 37 81 41
Email: ouvrage.aix@free.fr
BONUS: December Shopping Discount
Perfectly Provence readers can take advantage of a 10% discount until December 31, 2017. Please mention this article to take advantage of the savings.
Image Credits: All photos provided by and published with the permission of Sébastian and Agnes Krier.
All rights reserved. Perfectly Provence articles and other content may not be published, broadcast, rewritten (including translations into other languages) or redistributed without written permission. For usage information, please contact us.
Syndication Information
Affiliate Information
As an Amazon Associate, this website earns from qualifying purchases. Some recipes, posts and pages may have affiliate links. If you purchase via these links, we receive a small commission that does not impact your price. Thank you in advance for supporting our work to maintain Perfectly Provence.