Très Français Brings Provence Market Vendors Online
Gretchen and Paul Duffin are the creative founders behind Ideas We Share, a digital marketing and communications company based in Provence. Based in the Var, they work with clients developing professional profiles for websites, social media, and print.
Digital Solution for Markets
When the first Covid-19 lockdown occurred in France, they immediately witnessed the restrictions' effect on micro-businesses. The market vendors and family-run shops that they frequented could not work or sell their products. The Duffins leveraged their business skills in website development and social media marketing to find a way to help. The result is Très Français, a multi-vendor website for market traders and small shops, a site that allows people to set up an online boutique in just a few hours and with no setup costs.
The Très Français website has a comprehensive list of the local markets across the Var, including days of the week. Their concept is gaining traction as vendors showcase their creations, which include (at the moment) everything from cozy sheepskin slippers to paintings by Tess. Each vendor has a dedicated page with a list of products available for purchase online, a profile and the market(s) where they regularly sell their goods.
Read about – Painting Workshops in Provence with Tessa Baker.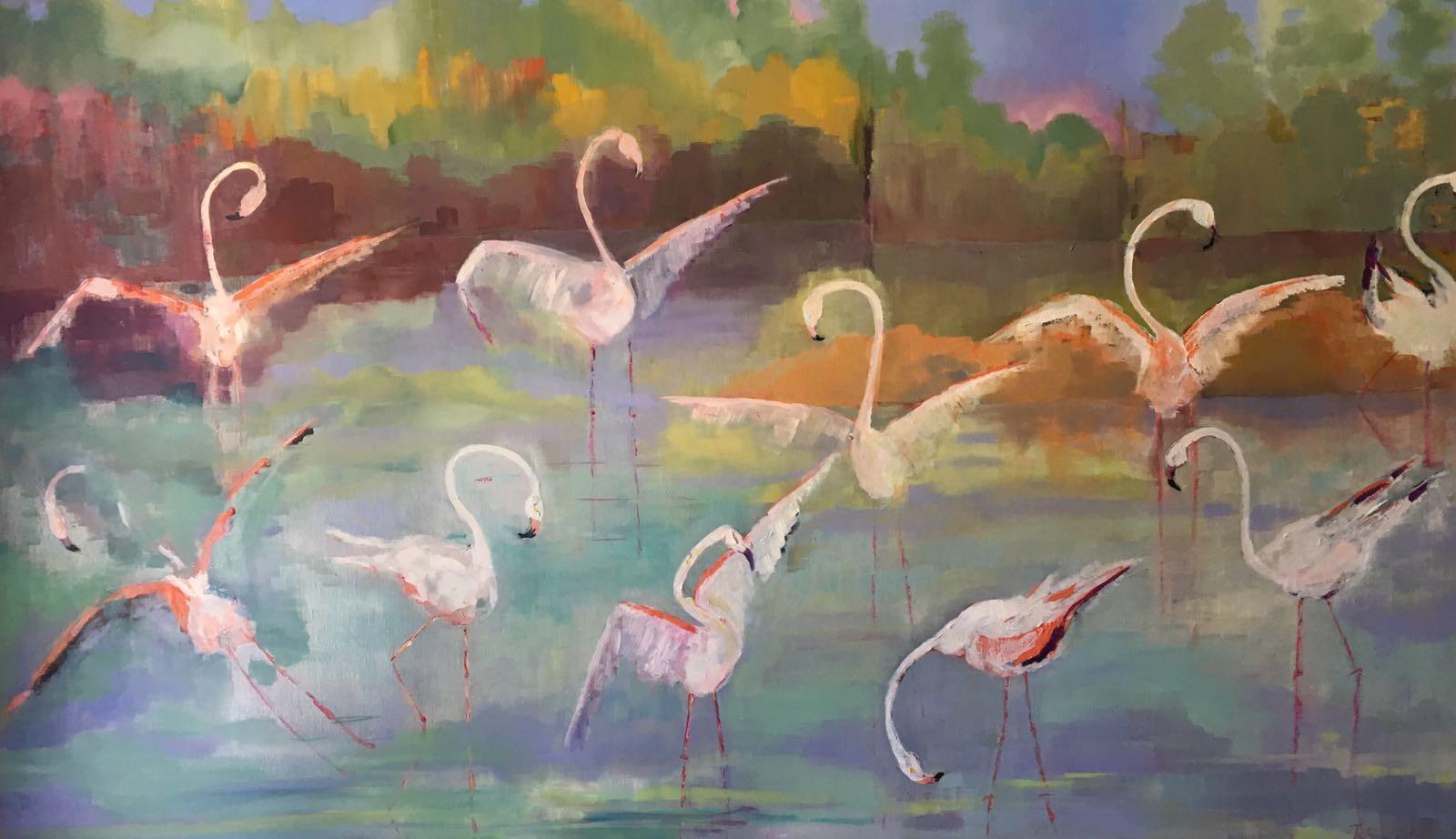 As we all know, the Provencal markets are about fresh produce, local products, beautiful flowers and artisanal creations. The Duffins are filling a gap by producing a virtual marketplace for these handcrafted goods. In the spirit of fresh and local food, Gretchen Duffin shares the following recipe. Enjoy the flavours of Provence!

Warm Goat Cheese Salad with Honey Mustard Dressing
This salad is quick to prepare. Use fresh, local ingredients, where possible. Enjoy for lunch or divide into smaller portions and serve as a starter course.
Ingredients
4

slices of

Goat Cheese

from a local vendor, of course

4

slices of

Farmhouse Bread

A Salad Base of your choice

lamb's lettuce, curly lettuce, arugula, or mixed...

1

medium

Cucumber

sliced

2

medium

Tomatoes

sliced

a handful of

Walnut Kernels or Pine Nuts

toasted

a few

Black Olives

pitted

10

tsp

Honey from your region

4 teaspoons per slice of bread and 2 for the salad dressing

1

tsp

Mustard

8

tbsp

Olive Oil

more or less

to taste

Salt and Pepper
Instructions
Preheat the oven to 200°C (400°F).

Prepare the salad dressing by mixing salt, pepper, olive oil, honey and mustard and emulsify with a fork or whisk.

Place 1 teaspoon of honey on each slice of bread. Add 1 slice of goat cheese to each slice of bread. Place in the oven for about 3 minutes.

Divide the salad among the plates, garnish with the tomatoes, cucumber, olives and toasted nuts of your choice. Of course, you can add your other favourite seasonal vegetables from your local market!

Place the slices of bread on the plates, add pepper, drizzle over the salad dressing and serve immediately.
Where to Find Très Français