Artisans in Provence Le Savoir Faire des Alpilles
Showcasing Alpilles Craftsmanship
It could only be serendipity that Le Savoir Faire des Alpilles, a boutique showcasing the designs of local artisans, is across the street from the administrative offices of the Parc Naturel Régional des Alpilles. Both groups actively promote the beauty, traditions and natural environment of the small chain of mountains called les Alpilles.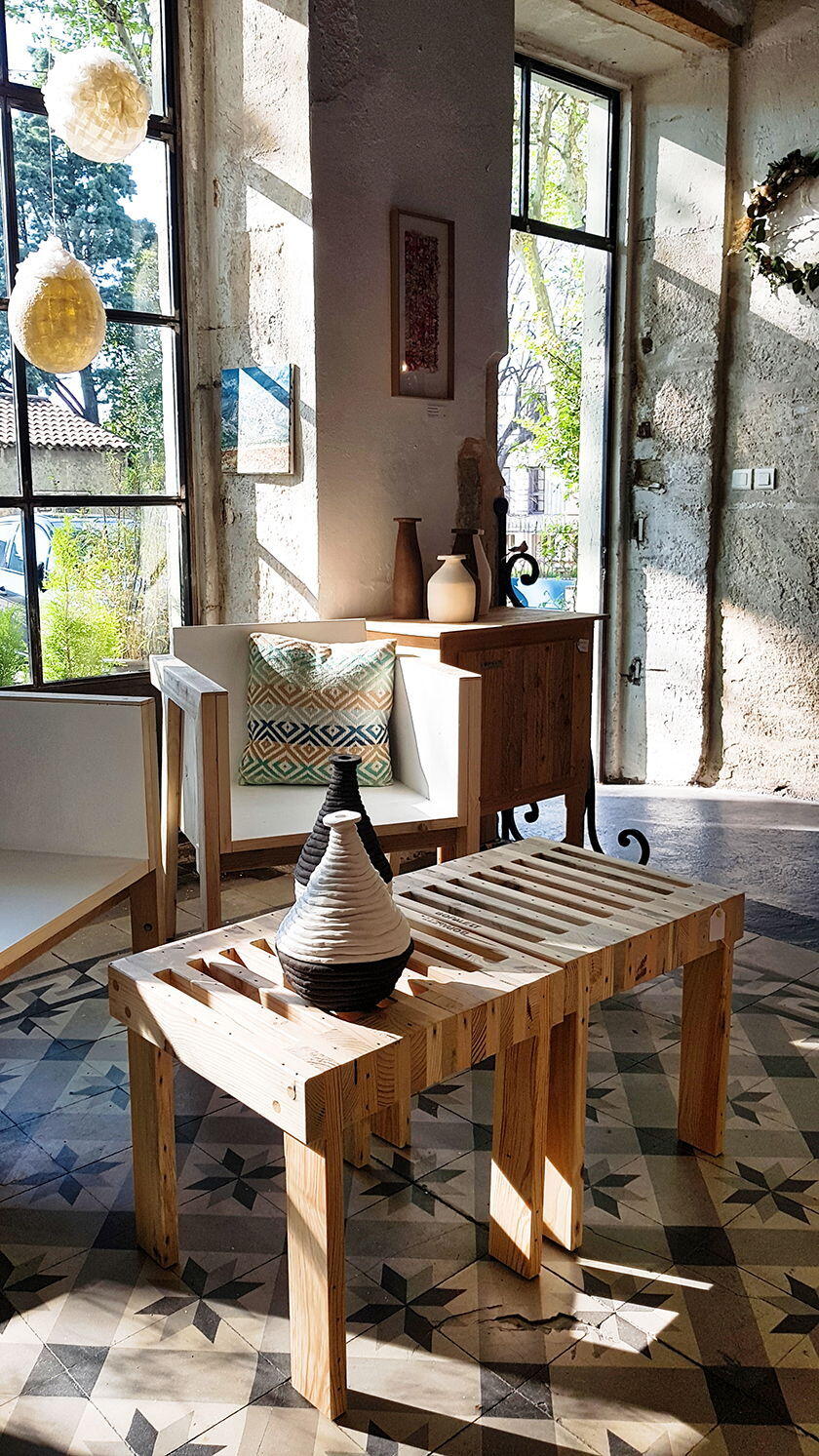 Located in the centre of Saint-Rémy-de-Provence Le Savoir Faire des Alpilles is a bright, airy showroom representing the creations of about 15 artists and food producers who live in the Alpilles. The boutique opened three (3) years ago showcasing artwork, fashion accessories, home décor items, and gourmet food that is "100% Alpilles."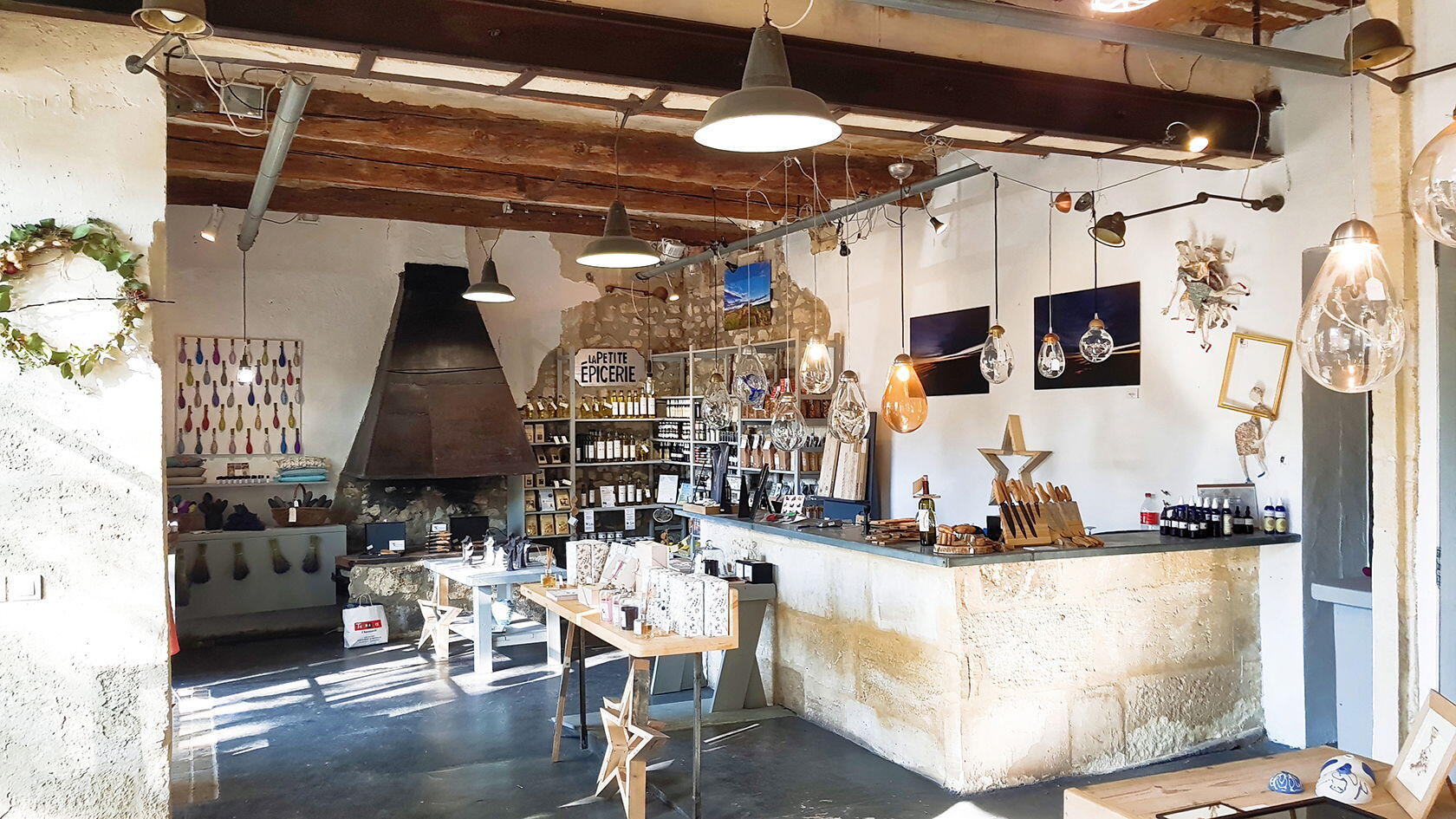 Création – Décoration – Produits du Terroir
Le Savoir Faire des Alpilles is an artists' collective operated by the members of a local St-Rémy association by the same name. If you are looking for a unique gift for someone or a handcrafted reminder of your visit to the region, then this store should be on your list. The products are designed locally within the Alpilles.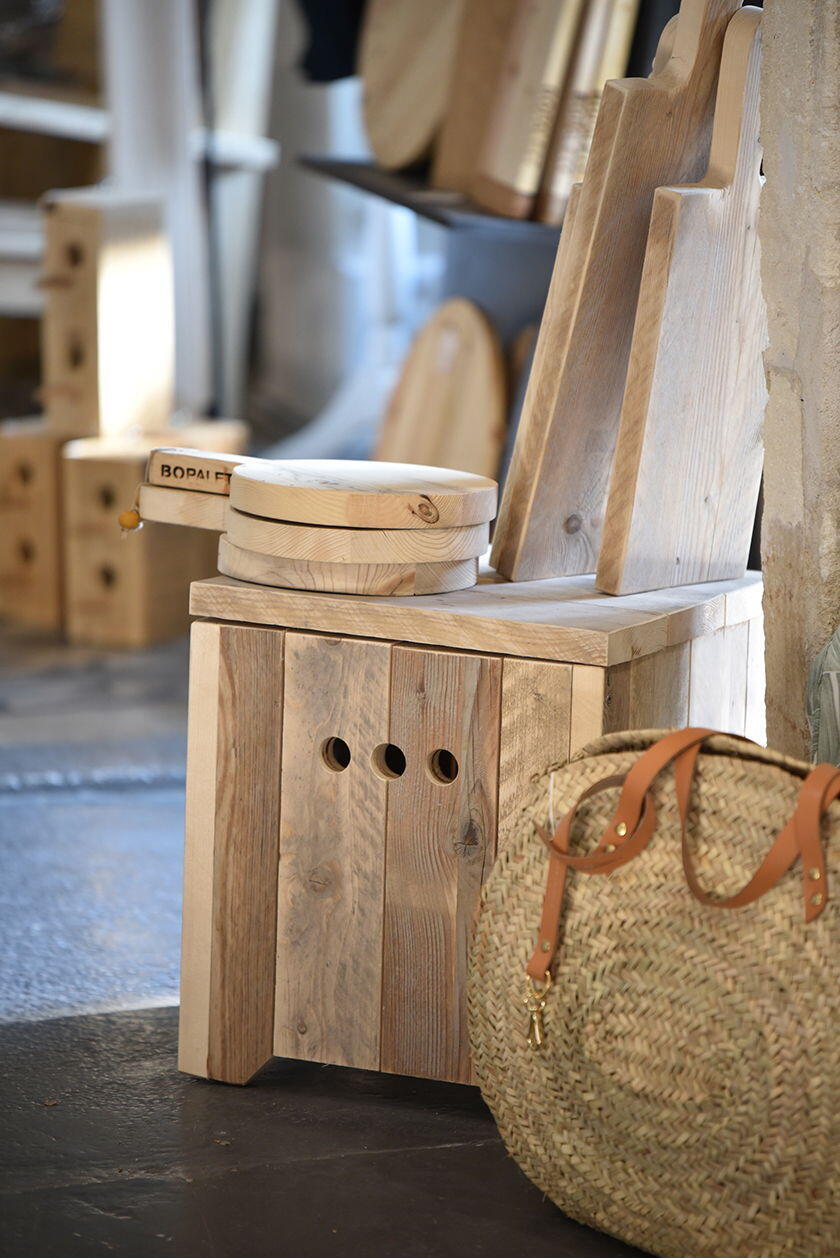 The boutique feels like an art gallery, where the curated products highlight quality craftsmanship. At Le Savoir Faire des Alpilles items are displayed to showcase the work of each producer's unique designs. There is no duplication in the merchandise which includes linens, lavender keepsakes, ceramics, olive wood creations, paintings, photography, blown glass, and gourmet foodstuffs. The best part? Purchase something from this boutique, and you are supporting local artisans and creators from Provence.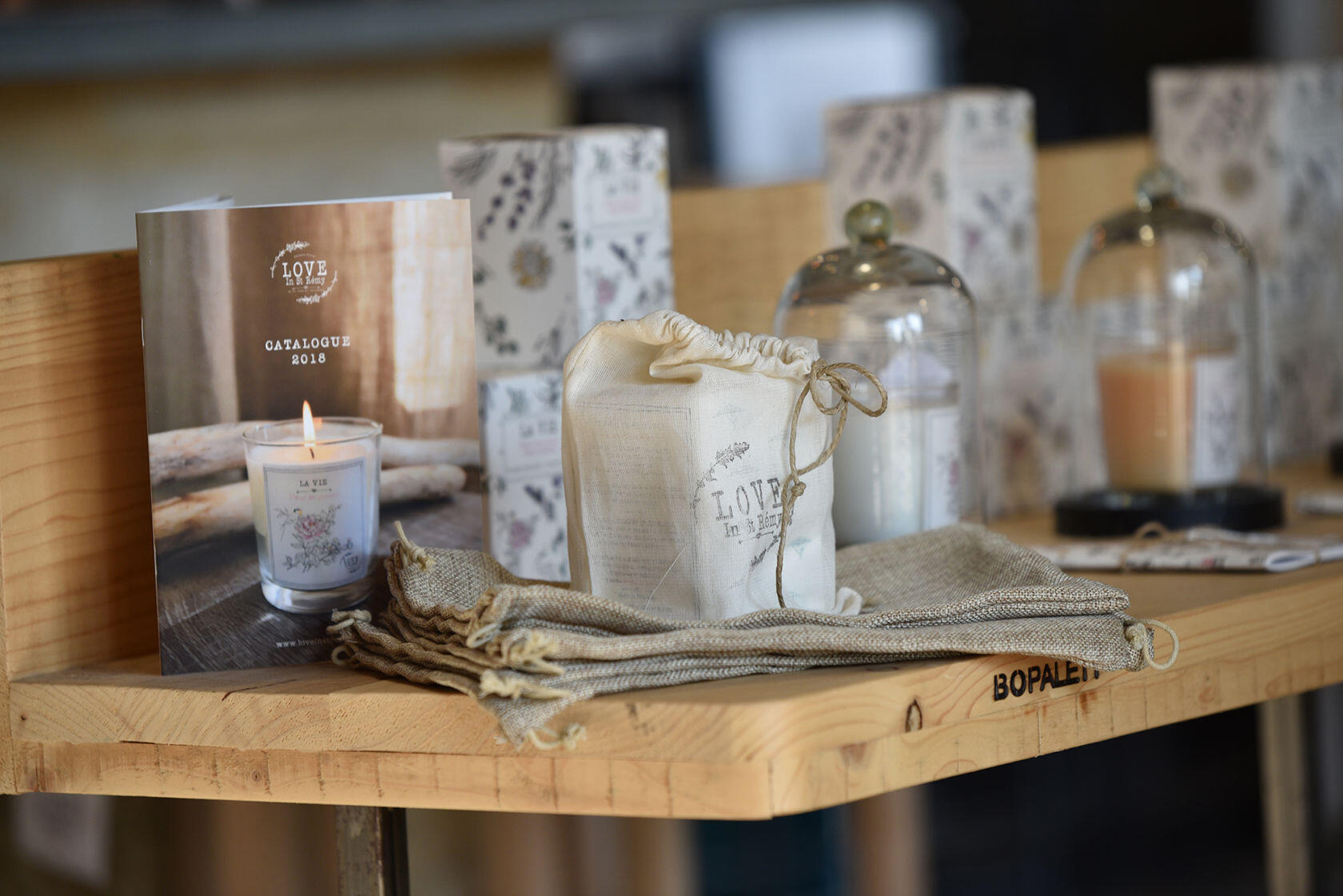 Store Details
Le Savoir Faire des Alpilles
1 A Boulevard Marceau
13210 Saint-Rémy-de-Provence
Hours:
The store is open from 10 – 19h
April through October daily
In November, the store closes on Mondays and Tuesdays
In December, the store closes on Mondays
Annual closure January 1st to the end of March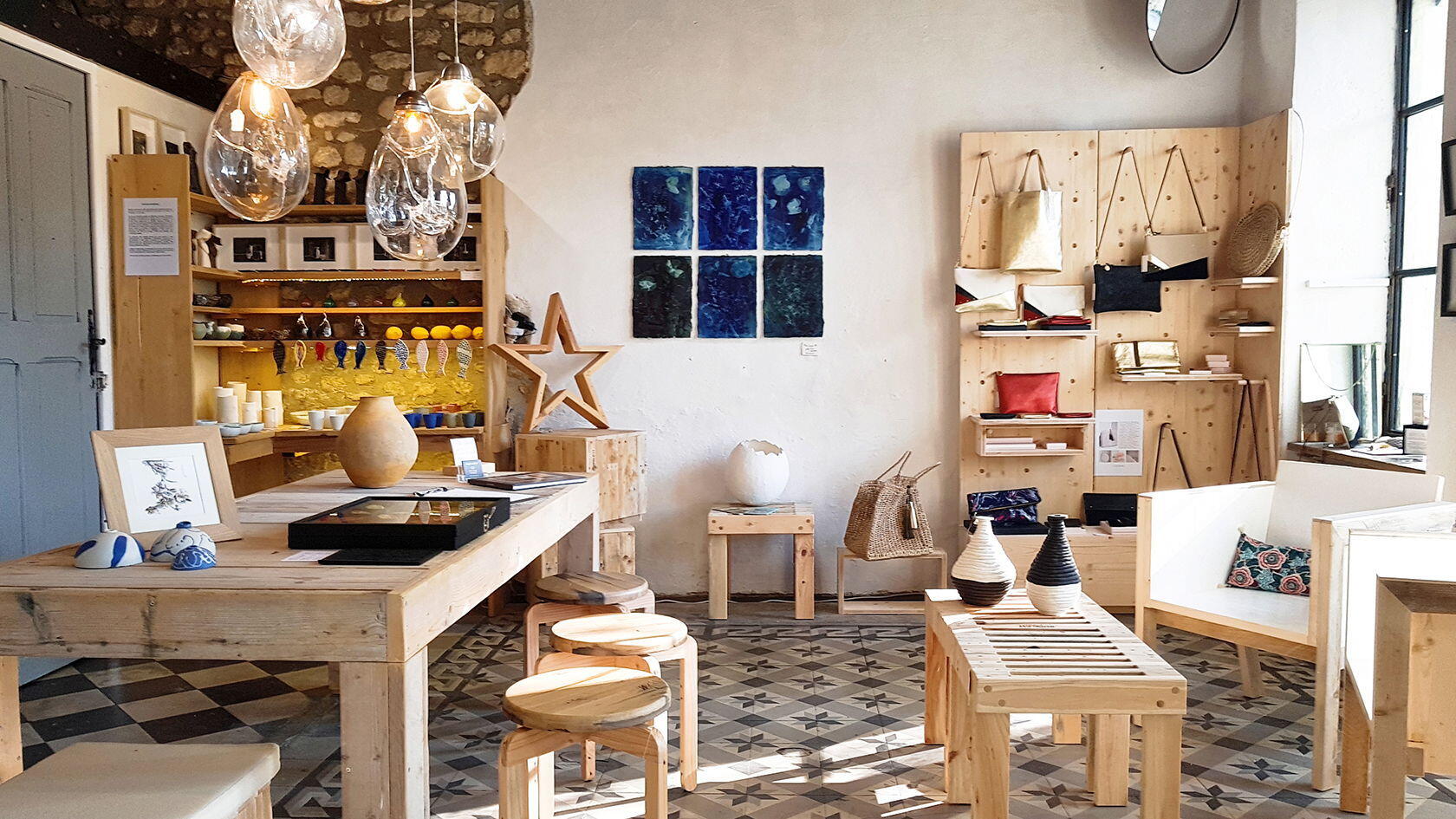 Current List of Artisans
Bopalett: furniture made with salvaged wood
Curious Provence: oil paintings and cyanotypes (old photography technique)
Christine Gazagnes: ceramics
Dominique Rousseau: knives with olive wood handles
Fuseaux de Lavande en Provence: lavender wands (fuseaux), candles, and sachets
Love in St Rèmy: scented candles, diffusers, notebooks
Les Herbes Sauvages: wreaths and dried flowers
Mahbouba: linen chef's aprons and crochet figures
Patricia Piard: watercolours and origami
So Creation: blown glass light fixtures
Studio Twen: leather goods
Thierry Teisseire: photography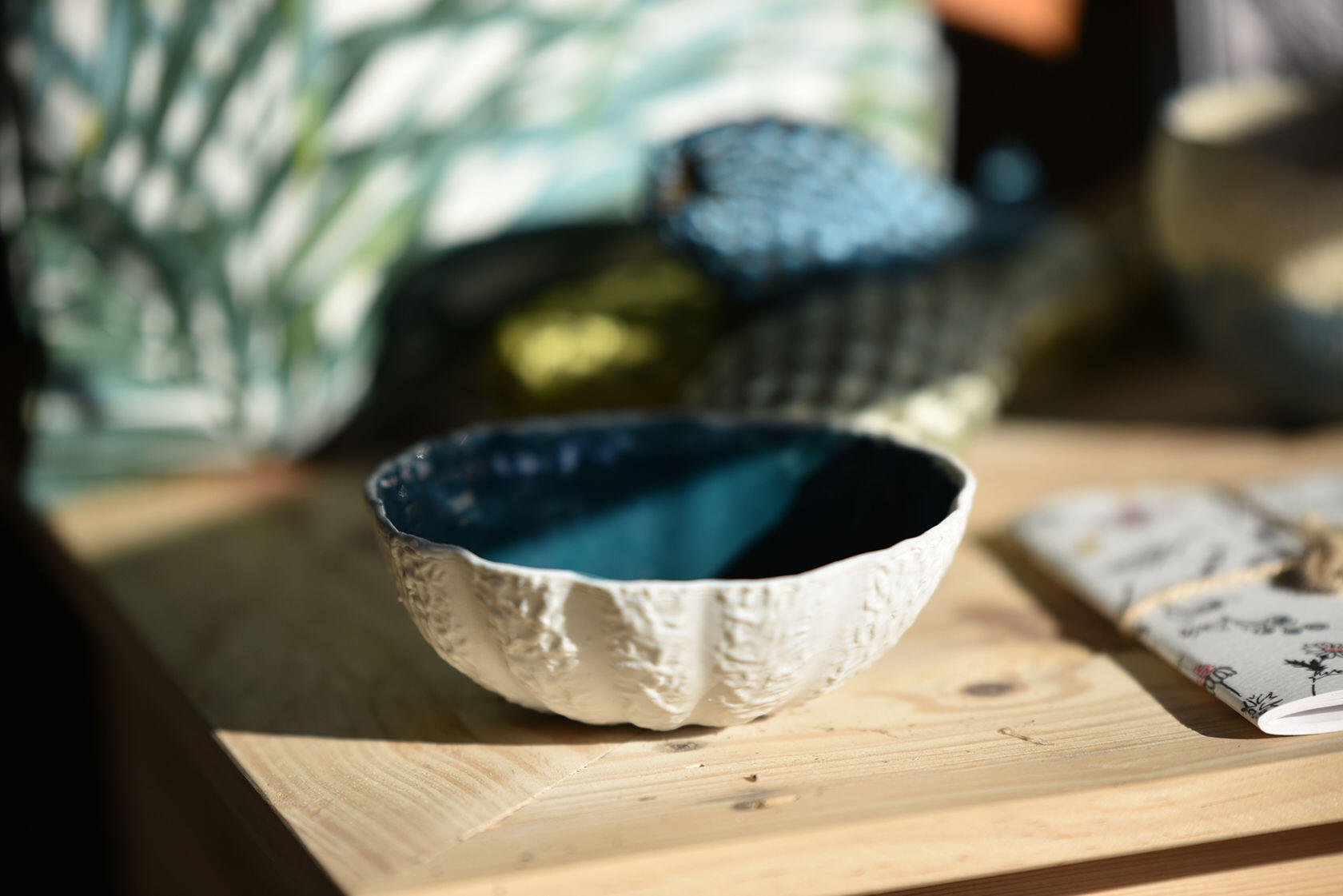 Current List of Gourmet Food Producers
Boucabelle des Baux: spreads, pâtes and goat cheese from Rove
Cauzette: olive oil, sea salt from the Camargue and tapenades
Les Essences de Lumiere: organic olive oil (AOP) from the Alpilles
Les Sentiers de L'Abondance: essential oil distillates (hydrosols), herbal tisanes and jams
Moulin de Daudet: locally milled flours, kinds of pasta, and gluten-free blends
Taberna Romana: cookbook on the culinary delights from the Roman era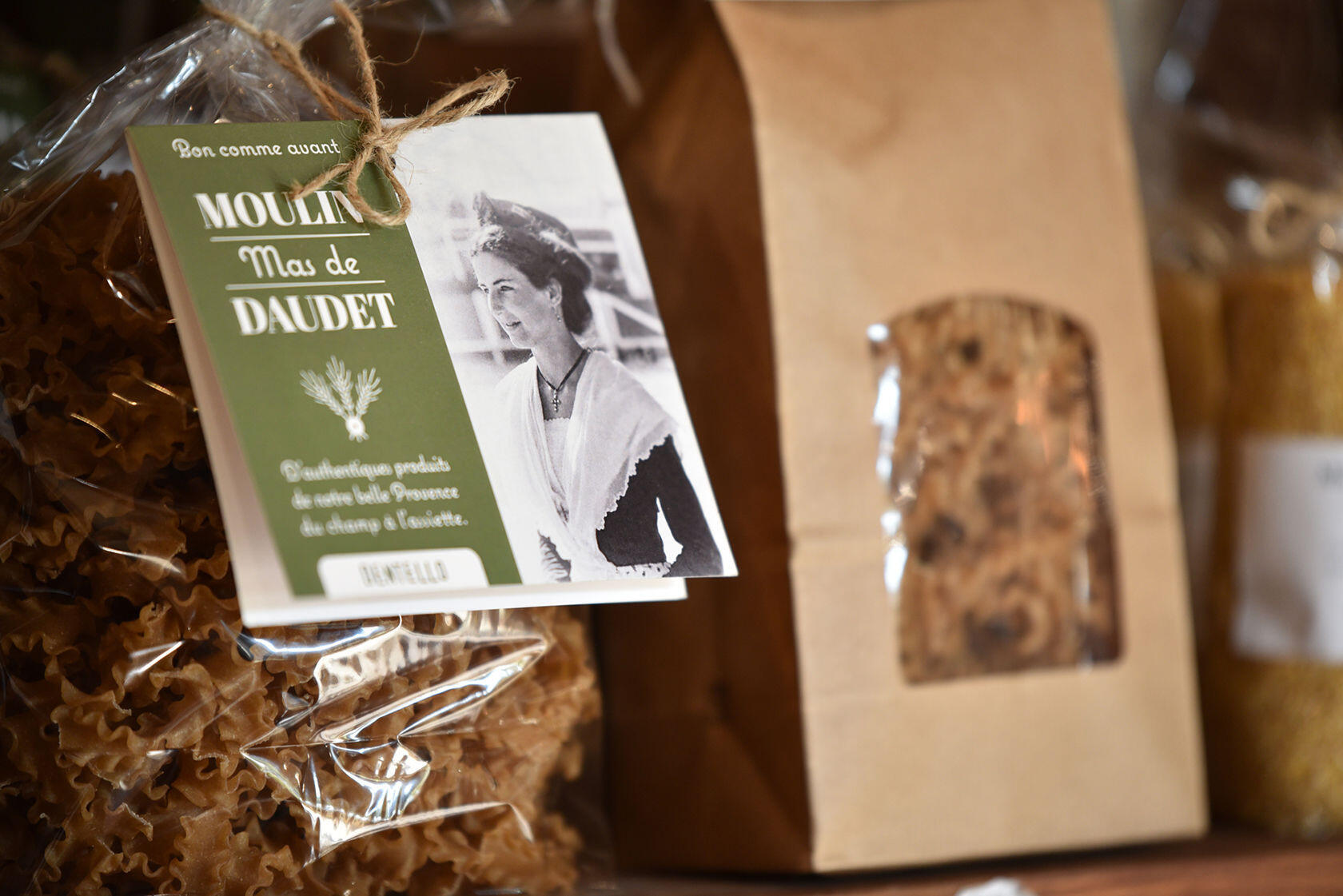 ---
Image credits: Provided by and published with the permission of  Thierry Teisseire at CAPSULE COMMUNICATION