Bastide Luxury Beauty Brand Explores the Savoir Faire of Provence
Returning to Provence's Art de Vivre
Frédéric Fekkai and Shirin von Wulffen are a power couple with great hair! They are also breathing new life into a beauty and lifestyle brand that epitomises the best of Provence – Bastide.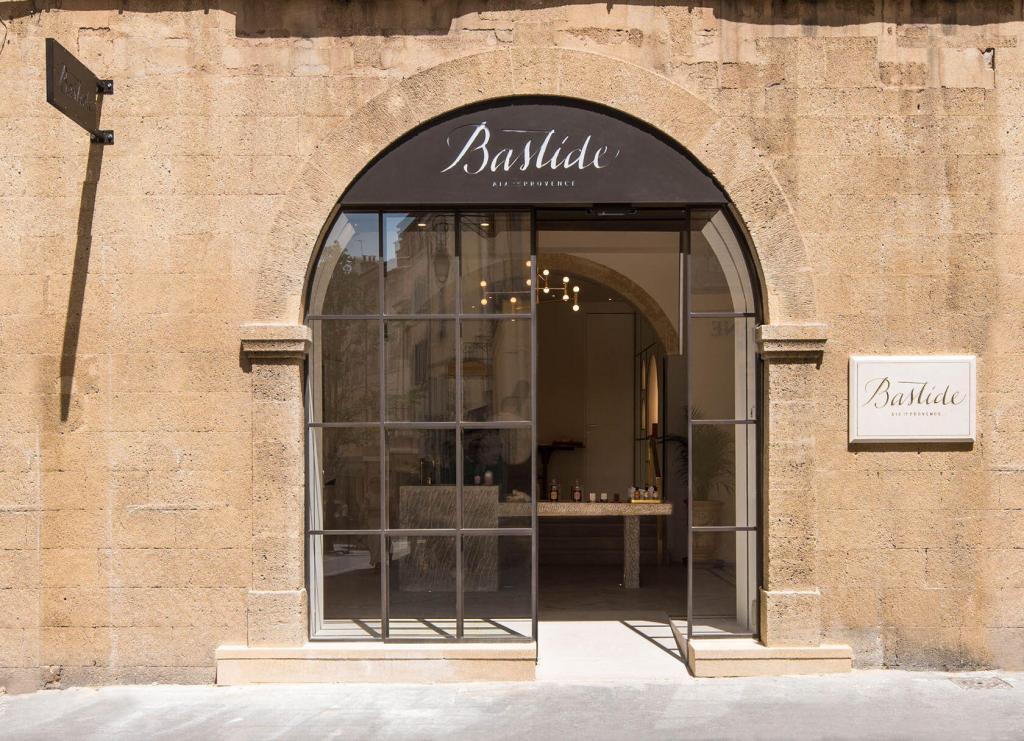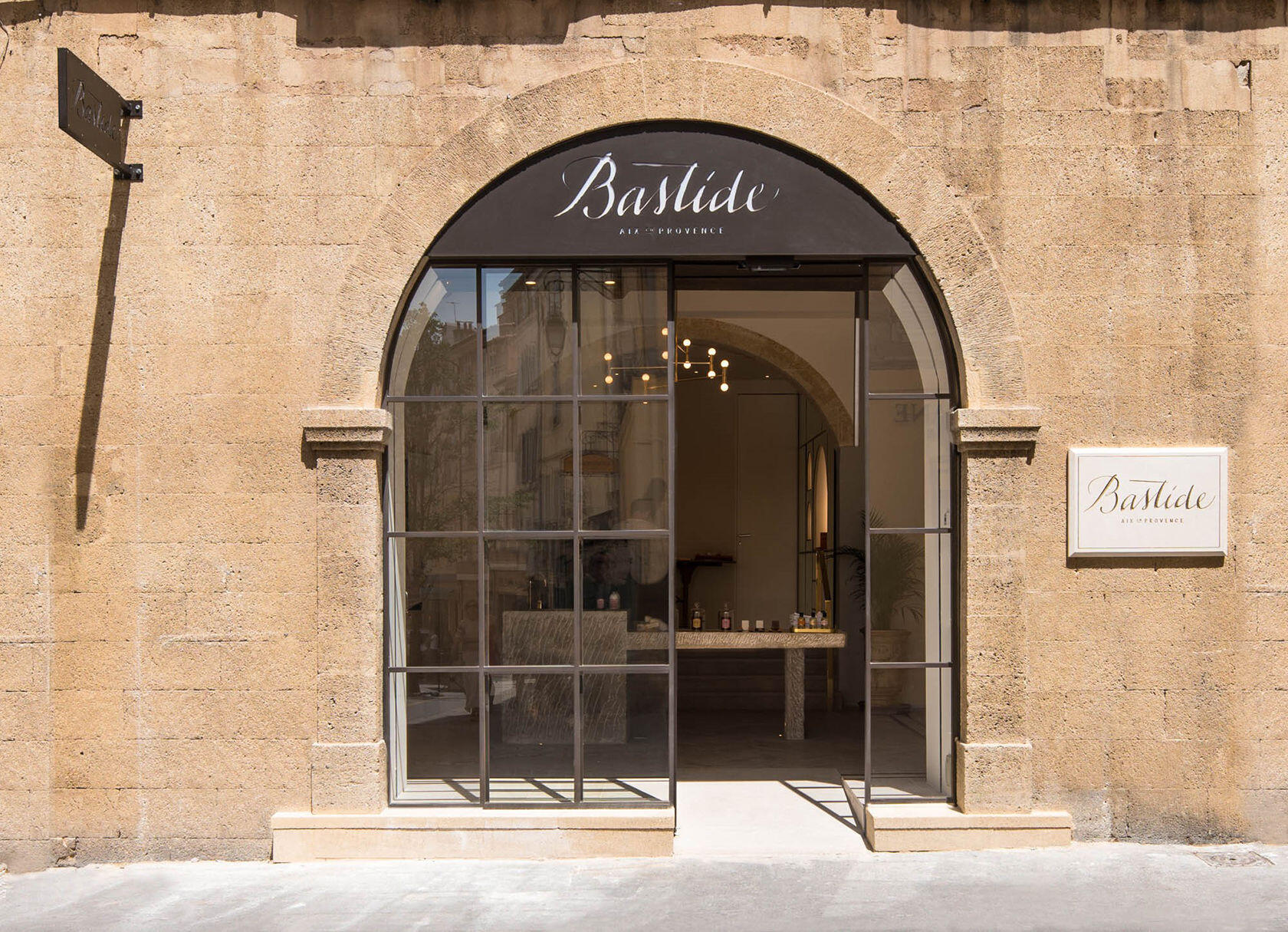 Born in Provence, Fekkai's career took him to the United States. He has long been the sought-after stylist for runway models, actresses and he even gave Hillary Clinton a new look in the 1990s. Fekkai branded hair salons are located at all the top addresses (5th Avenue in New York, Palm Beach (Florida), Dallas (Texas) and on the island of St Barts). Detecting a gap in the personal care market, Fekkai launched a luxury line of hair and beauty products in 1995. The salons and beauty collection were eventually sold to Procter & Gamble in 2008.
Although Shirin von Wulffen may appear to be somewhat less in the limelight than her husband, her accomplishments speak volumes. Born in Iran to German parents, she speaks four languages; English, French, German and Italian. She graduated from the University of Virginia armed with a Bachelor of Arts in Foreign Affairs and Communications. Von Wulffen's career is one that would be the envy of many communications students; Director at Gucci, PR Director at Yves St Laurent and Director Communications at Tom Ford.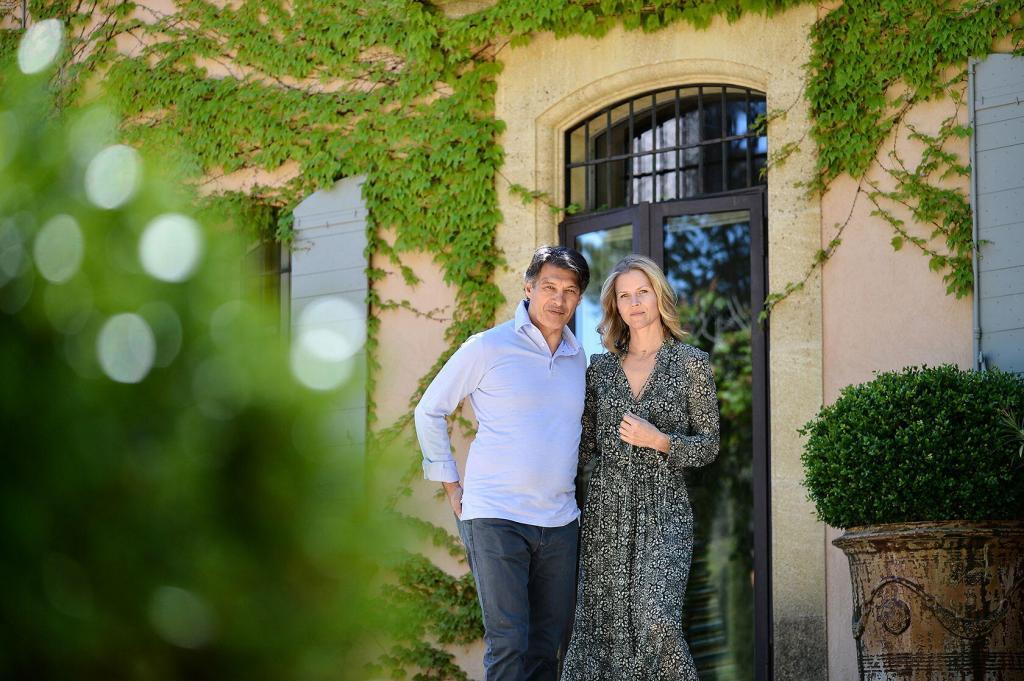 After visiting Provence many times on holidays, the couple purchased Domaine Chantecle a property outside of Aix-en-Provence, in 2010. It was time to create a family home in Provence, where Fekkai, Von Wulffen and their two young children could enjoy summers in the South of France. After almost three years of renovation work, the 17th-century Domaine Chantecle now has the modern touches wrapped in effortless Provencal style.
Was Domaine Chantecle the chicken or the egg?
Frédéric Fekkai first encountered Nicole Houques, the founder of Côté Bastide, a beauty and gift brand, in 1991. His strong ties to Provence and her brand's connection to the best of the region brought the two of them together on a limited-edition collaboration (creams, candles) in 1995. Now that Domaine Chantecle is in the picture they are practically neighbours.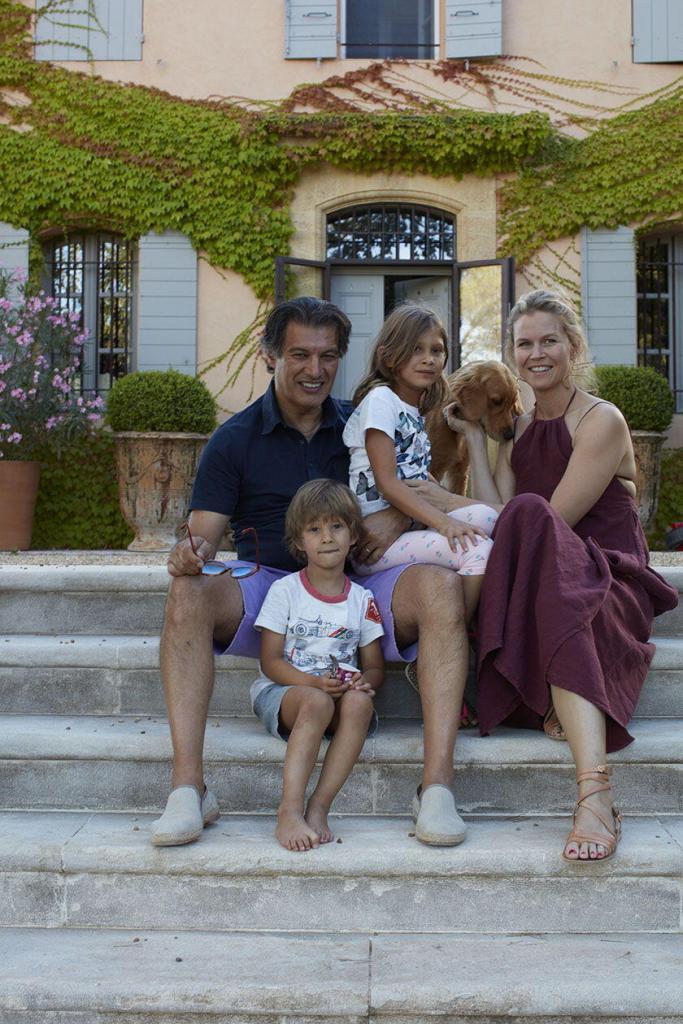 It became apparent that Côté Bastide was struggling financially. Frédéric Fekkai and Shirin von Wulffen determined that this was an opportunity to relaunch a brand, one that speaks to their love for the region, top-quality ingredients and expert craftsmanship. Bastide launched at the end of 2016. Fekkai's expertise in beauty and product development and Von Wulffen's proven communications skills sound like the winning combination for Bastide.
"Bastide, a beauty & lifestyle collection that celebrates the extraordinary artisans and terroir of Aix-en-Provence."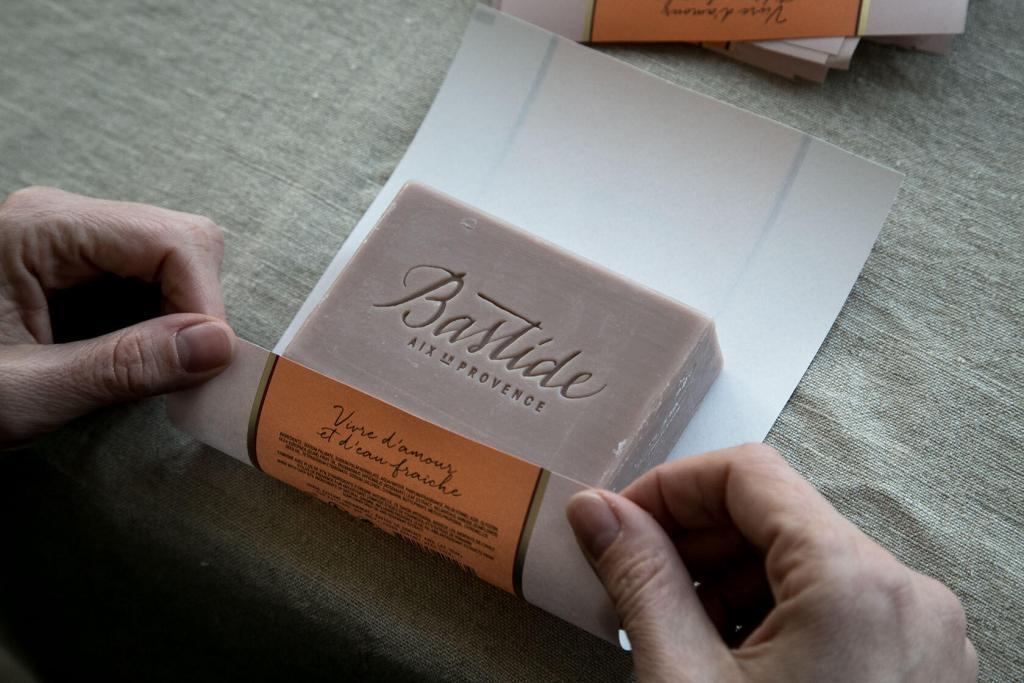 The brand's products are produced by Beautisans (beauty + craftsmen). The selection process for these creators is critical. They are chosen for their attention to detail, high-quality craftsmanship and passionate connection to Provence. Von Wulffen shared the following,
The beautiful region and climate of Provence allow us to create beauty products and rituals that are in harmony with nature. Life in Provence is what we call "la vie Bastide" which means a simple, joyful life lived in balance with and respect for nature.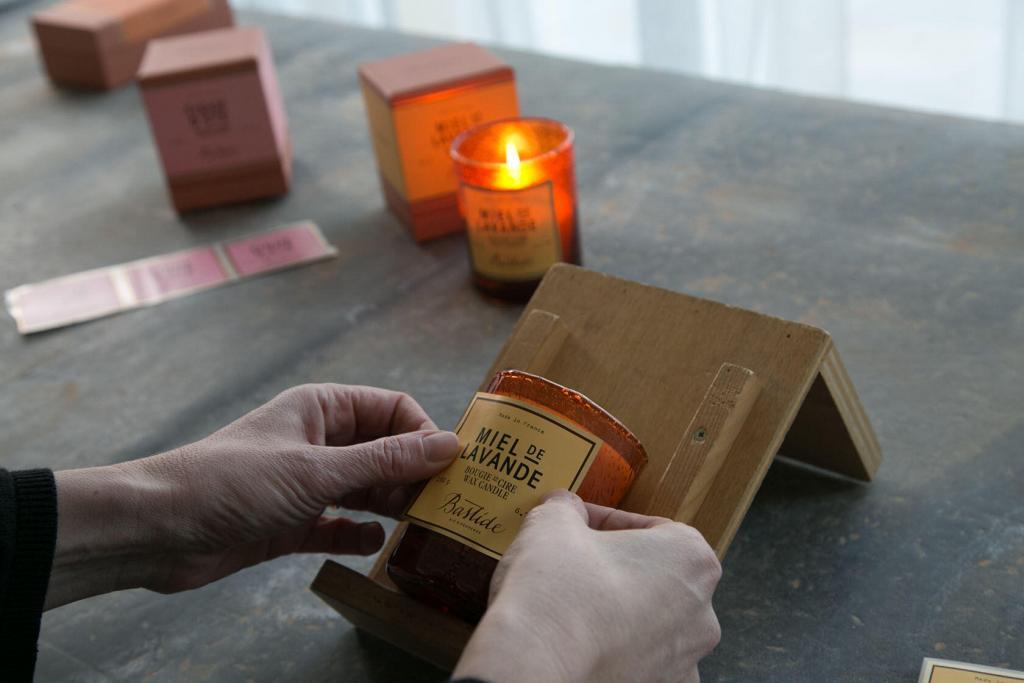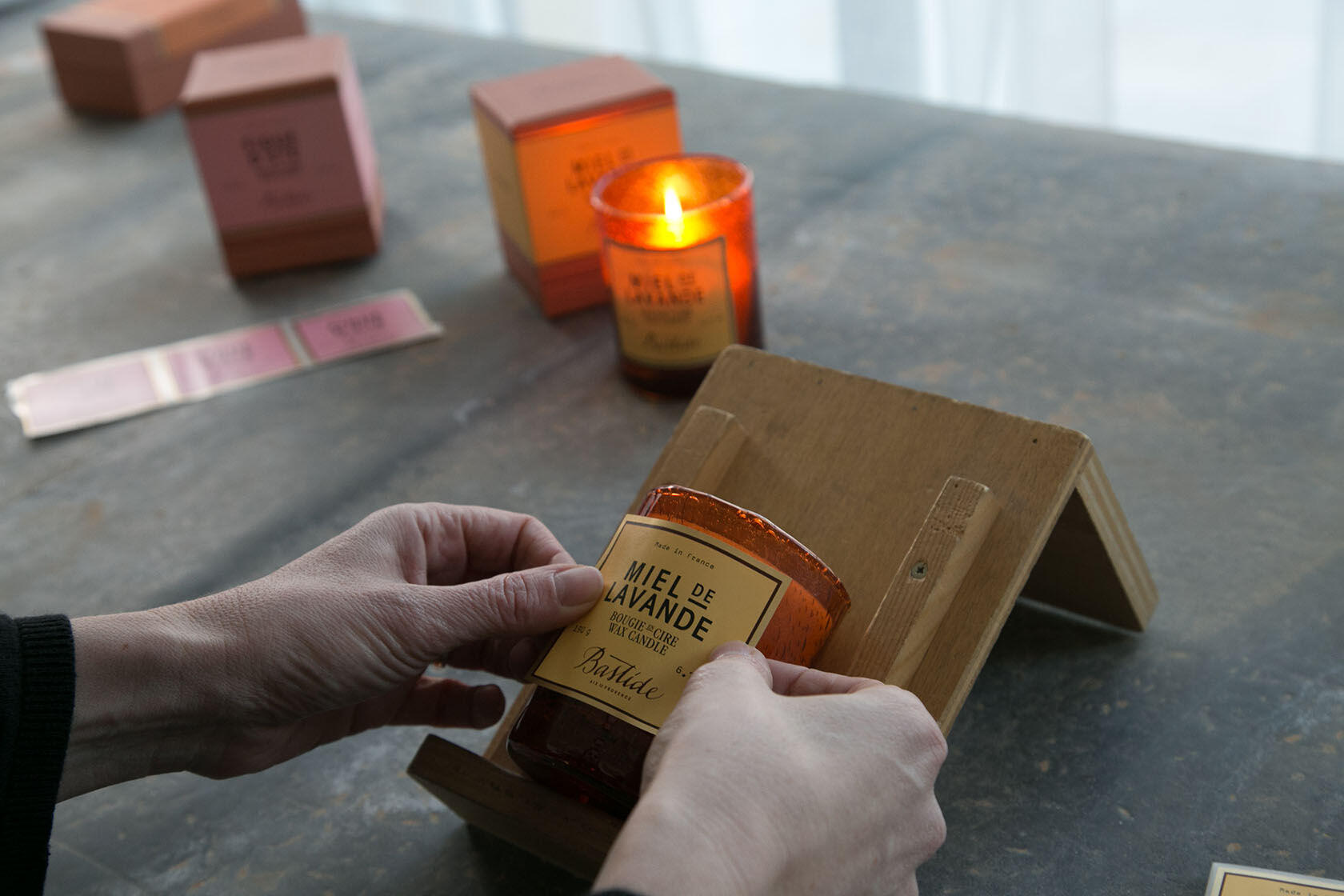 It's a gutsy move to launch a new brand in a market saturated with beauty products, and where there is already significant competition within the Provencal cache. The couple is merging their collective experiences from the beauty industry and luxury goods marketing with a strong philosophy vis-à-vis the quality of ingredients, natural production, and artisanal work. Bastide expresses Provencal "art de vivre" using only locally found raw materials (fleur de sel, perfumes from Grasse) and the savoir faire of the local artisans.
Enjoying the Provence Lifestyle
The family is striking a magical balance between fast-paced New York City and the slow lane in Provence. We asked them a few questions about their perceptions of life in Provence.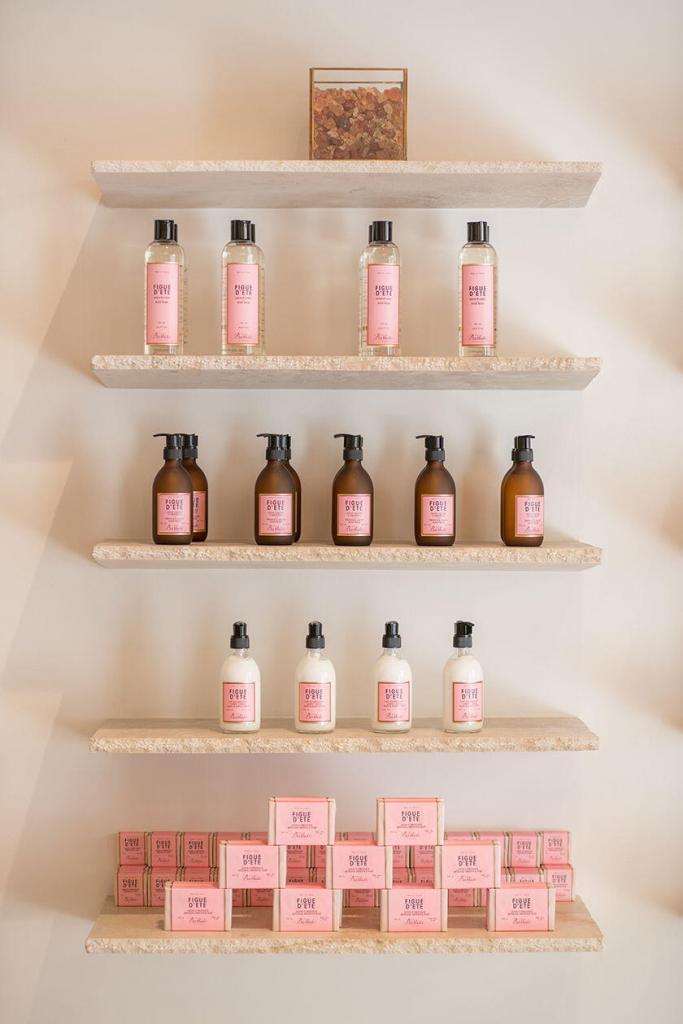 You have just arrived from the airport what is the scent that says, "Ah, I am in Provence!"?
Frederic: jasmine
Shirin: drying pine needles
It's a day off with no clients and no guests. What is your top pick for a family day trip?
We rent a small boat for the day and head around "Les Calanques" near Cassis.
When guests are visiting from the US (or elsewhere), what is your suggestion for exploring "authentic" Provence?
Visit the town of Aix-en-Provence, and don't miss the daily market.
What is your favourite restaurant for a special celebration?
We like to go to the Gerald Passedat restaurant at the Villa La Coste hotel in Chateau La Coste.
For dining en-famille?
We love Chez Jo (in Aix-en-Provence) for a perfect family pizza dinner. It is the "Best pizza in the world" according to Frédéric Fekkai.
What is your favourite market?
The Place Richelme market in Aix-en-Provence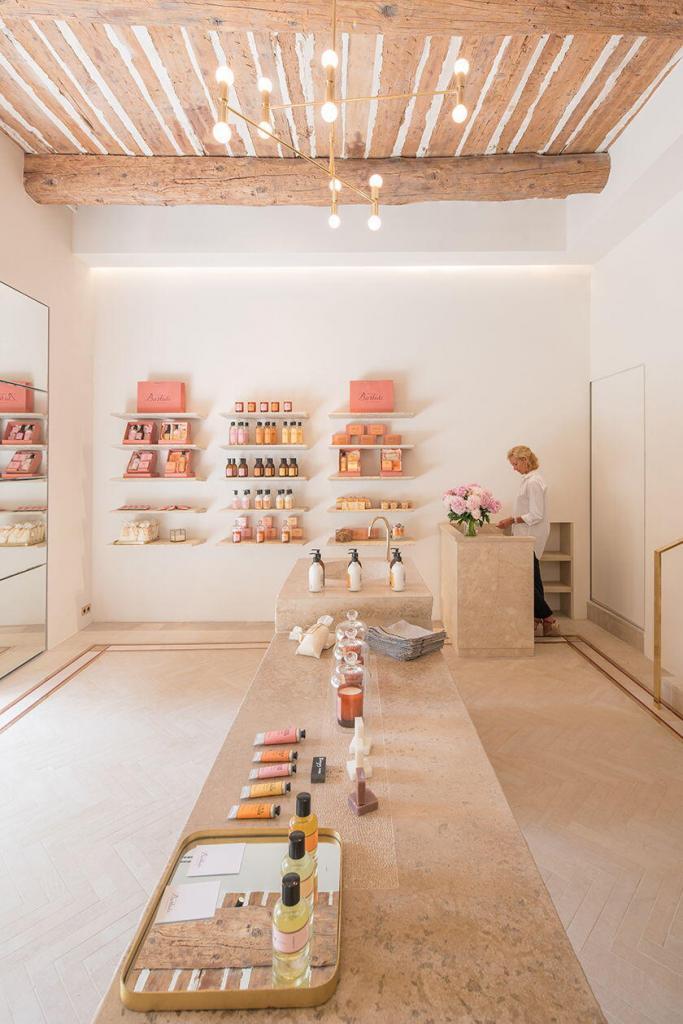 What dish would you say expresses Provence more than any other?
Ratatouille because this is what everyone in Provence eats all summer and you can never have enough of it! It's a local speciality made from fresh vegetables that are slow cooked with an amazing tomato sauce.
What about wine, do you have any favourite vineyards?
Chateau La Coste
Chateau Coussin
Domaine Richeaume
If you could choose one town or village in Provence that depicts the charm of the region, what would it be?
Shirin: Arles because it perfectly combines the history (Roman amphithéâtre, traditions of Camargue) with the beauty of modern Provence. The city hosts the annual Rencontres d'Arles photo exhibition each summer. Under Maja Hoffman's LUMA foundation a Frank Gehry designed artistic and cultural venue is scheduled to open in 2018. There are many galleries throughout the city such as Anne Clergue's who is the daughter of the famous photographer Lucien Clergue.
Frederic: Lourmarin and Aix-en-Provence (Ok that's two)
Why is it important for your children to have a connection with Provence?
It's a beautiful thing when children have the chance to connect with the birthplace and language of their parents. On our way into Aix the kids always point out the school where Frederic went, and you can see how proud they are to know that they also go to a "Lycee" though theirs is 4000 miles away in NYC. We also love that the children can experience a simpler way of life in Provence and one that is more connected with nature. The fruit and vegetables here taste like candy, and when they have a chance to pick them in our garden or on the market, they are developing a newfound respect for nature.
What is your favourite season in Provence?
Provence at Christmas is magical, with the handmade santons (Nativity figures), the food and the markets with bumper car rides for the kids.
Contact Information
Bastide
14 Rue Espariat
13100 Aix-en-Provence
Tel: +33 (0)4 42 92 12 97
Image credits: photos provided by and published with the permission of Bastide.
All rights reserved. Perfectly Provence articles and other content may not be published, broadcast, rewritten (including translations into other languages) or redistributed without written permission. For usage information, please contact us.
Syndication Information
Affiliate Information
As an Amazon Associate, this website earns from qualifying purchases. Some recipes, posts and pages may have affiliate links. If you purchase via these links, we receive a small commission that does not impact your price. Thank you in advance for supporting our work to maintain Perfectly Provence.