Interview with Rebecca Ronane: Networking and Personal Development in Provence
This article was previously published on the Global Living Magazine website (October 13, 2017).
Lavender, grapevines and a Mediterranean climate. Living in Provence sounds nothing short of magical. However, behind the glorious visuals, there are the lives of expats facing day-to-day realities that include jobs, commutes, schools and, for many, a second language. Expat Rebecca Ronane is combining her career experience and professional goals into building a networking and personal development business based in Provence.
Ronane was born in the United Kingdom, in Wimbledon. Raised around the world of theatre, her one-time dream of pursuing an acting career brought her near the stage when she worked in Royal Haymarket's box office in London. However, acting as a profession took a backseat, with her discovery of exciting travel opportunities. Ronane shared that her interest in travel was piqued by her first job abroad; working as an au pair in Rome, followed by Paris and the United States. Once she determined that assisting families with their children afforded her a glimpse at other destinations her bags were packed.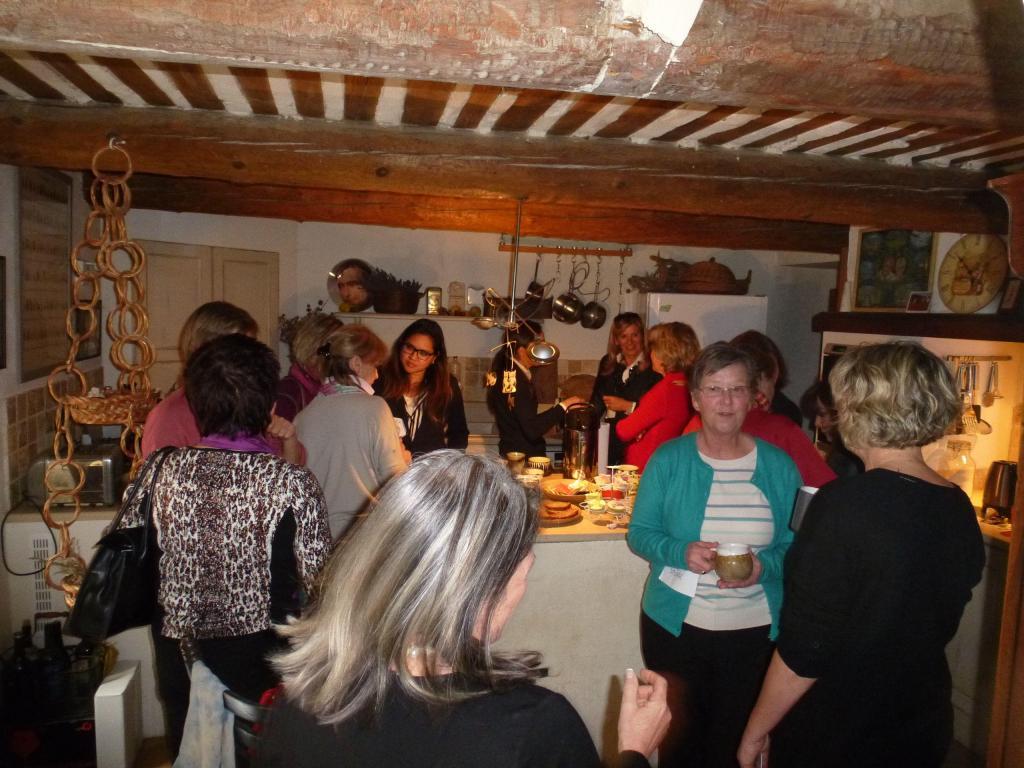 The owner of a travel company took a risk, as did Ronane, on her first "make-it or break-it" tour with 50 guests — a group of student travelers. That voyage's successful conclusion morphed into many years of leading group travel excursions to global destinations. Ronane has traveled extensively in Australia, New Zealand, Europe, China, and many points in the United States. Even now, she remains the "go-to" tour guide in Monte Carlo, for an Australian-based travel organization.
As a tri-lingual speaker (English, French and Italian) she credits her knowledge of other languages with an ability to communicate with others. Ronane feels that understanding additional languages helped her even in cases where she did not speak the local language such as Chinese. Her feeling is that most travelers have the same basic set of needs (food, shelter and security) once those are satisfied they can enjoy their holiday. Ronane appears to have mastered the ability to make a gathering of people feel comfortable in new surroundings.
Ronane and her husband determined that they wanted to relocate to the sunny South of France, from rainy London and Amsterdam. It took them over three years of searching to find a suitable property that they could afford, in an area they liked. In 1995, they discovered Maubec and bought a house that Ronane describes as having terracotta tiles and old beams, the rest they overlooked. They renovated the interior and developed a garden from scratch. The construction work took a few years, as they were both away more than they were at home (her husband is also in the travel business). When they were back from tours, they would jump into contractor mode and advance their project bit by bit. It was worth the effort; Ronane's home is both charming and comfortable.
Continue reading here for the full article in Global Living Magazine's Expatriate Living section. Rebecca speaks to her experiences moving to Provence as an expat. She founded Network Provence as a way of connecting with other women in the region. And, now she is planning holiday retreats.
"Network Provence this group has created lots and lots of friendships for members."
Connecting Women in Provence
Rebecca is a coach who is helping women redeploy their work and life skills into new ventures – read more.
Self-improvement holiday retreats in Provence are one of many things that Rebecca is working towards read about these here and here. Rebecca's vision, "Five days focusing on yourself in this amazing part of the world."  Dates for these retreats in 2018: May 27-31st, June 10-14th and September 16-20th.