Maison Hache Restaurant Eygalières a Star Quality Experience
Eygalières is one of those rare places, in Provence, filled with stars, and nobody cares. So, why would Christopher Hache, with his Michelin star CV, open Maison Hache in this Alpilles village?
New Eygalières Restaurant
The attraction of the village with its 1,830 residents is frankly the down-to-earth lack of interest in fancy people. You are just as likely to cross paths with a film star on their way to the tennis courts as share a café table with a local artist who recycles metal.
Blessed with a stunning, natural backdrop in the Parc naturel régional des Alpilles, the village has a multifaceted history. Strict urban planning regulations have maintained the old village's appearance. Limestone buildings and ancient ramparts drape the hillside remaining, at least from the exterior, in keeping with traditional construction. Eygalières is small, with one main street that cuts through the heart of the town. One doesn't visit Eygalières to shop, although there are a few chic boutiques on the rue principale. However, there are plenty of dining options.

The Maison Hache Experience
Probably the first thing you notice about the décor at Maison Hache is its simplicity. Allow that to sink in for a few minutes, and the details present themselves. The warm, neutral hues on the floors and walls, allow the vibrant colours of Provence to live outdoors. And, on each plate. There are no heavy linens. The pale wood tables set with stylish flatware give the whole room a light "we are on holiday" feel. A spectacular creation by local artist Stephane Guiran from his "Eternelles" series in metal, crystal and quartz is one of few art pieces on the restaurant walls.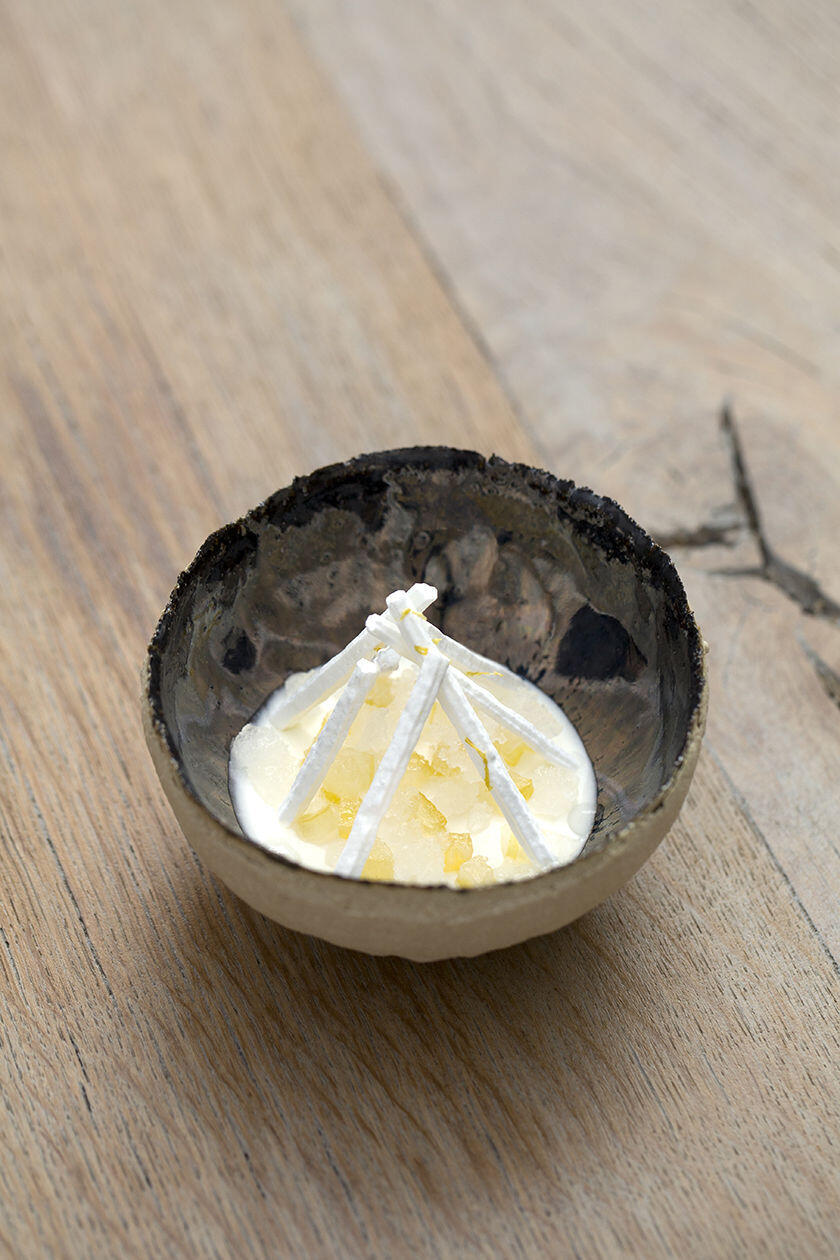 L'Art de la Table
L'art de la table is definitely part of the Maison Hache experience and the chef's philosophy that the food provides a feature role, however, it needs to be surrounded with the right presentation. Elegant artisanal charger plates in a biscuit finish ceramic are hand-embossed with thyme, rosemary and other herbes de Provence. Each course on the menu communicates regional flavours and traditions without being overwhelmed by heavy décor.
In Paris, ceramics by talented artist Virginie Boudsocq (Instagram) adorned the tables at L'Écrin. Chef Hache's collaboration with the ceramist began by hazard (or possibly fate) in St Remy de Provence. At Maison Hache, her signature dishes are sprinkled throughout the setting. Your bread arrives in one of Boudsocq's white, glazed bowls patterned with bubbles to reflect the effervesce of yeast in action. Her wall sconce shades like delicate, ceramic conch shells accent the dining room with soft illumination.

Less than two months after Maison Hache opened the menu has changed four (4) times. The chef and his team of nine (9) are focused on quality, seasonality, and impeccable service. Not to mention fabulous wine, with one of the most extensive cellars in the region. The chef's signature dish at L'Écrin in Paris was "le Champignon de Paris," and now it is grilled oysters from the area "Huîtres de Camargue grillées, artichauts en barigoule."
What ingredient do you feel is indispensable in your kitchen at Maison Hache?
Olive oil from Provence. They use about 10 litres a week.
Background
Christopher Hache has not celebrated his 40th birthday, yet he has accomplished more than many chefs dream of, in less than two decades. One could say he was pre-destined to follow a culinary career. His father worked in the restaurant trade, and his grandmother was a chef. Hache attended the holy grail of training ground for aspiring chefs, the Lycée des Metiers de la Gastronomie Auguste Escoffier in Eragny-sur-Oise, the outskirts of Paris.
Post-graduation his culinary resume is star-studded. Between 2003 and 2009, Hache worked in several renowned Paris restaurants; Lucas-Carton (Michelin 3-star), Hotel Le Bristol (Michelin 2 & 3-star), and La Grande Cascade. In 2010, he donned his chef's whites for the first time at the luxurious Hôtel Le Crillon working in the kitchen of Les Ambassadeurs. Perhaps the Michelin stars followed him as the restaurant was awarded its first star in 2011.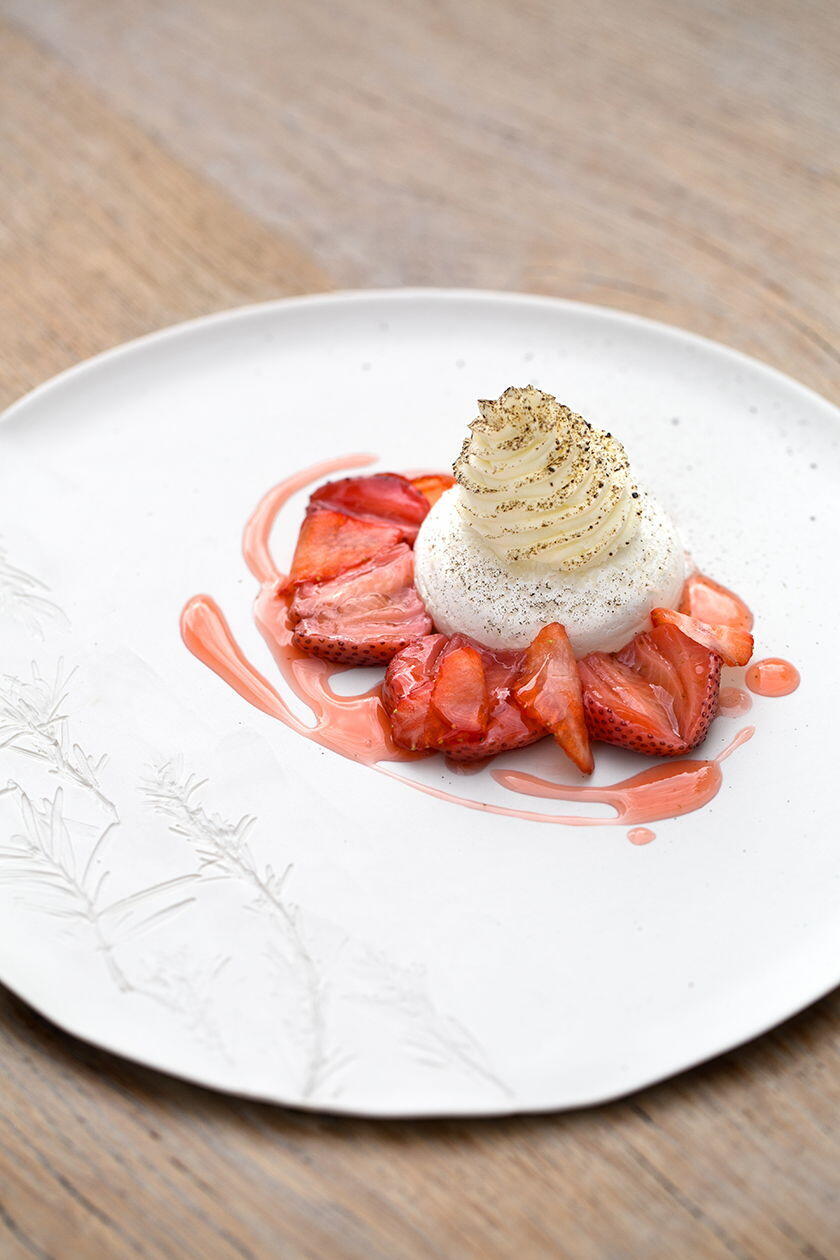 Hôtel Le Crillon closed for major renovations from 2013 through 2017, and Christopher Hache took advantage of the period for a trip around the world. It was a "tour de la monde" but one with professional purpose. He worked in top restaurants from New York City to Lima to Napa Valley (yes, he worked with Thomas Keller at the French Laundry) to Japan. There were several stops along the journey. In every case, he improved his English, discovered new ingredients, and culinary philosophies. Hache returned to Paris enriched by the experience and full of ideas for the future.
In July 2017, the doors opened at Hôtel Le Crillon and so did a "secret" dining experience at L'Écrin (The Jewel) with the place for only 24 guests. Executive Christopher Hache was responsible for all seven (7) restaurants in the hotel, 70 staff and everything from glassware to table linens. However, it was L'Écrin where his talent spoke volumes in flavours and presentation, the menu and dining experience a transportive journey. The critics loved it. L'Écrin received a Michelin star only seven (7) months after it opened.
The culinary spotlight shone on Eygalières in January 2019 when Christopher Hache announced his departure from Hôtel Le Crillon and his plan to relocate to the South of France.

What utensil do you feel is indispensable for your work?
He is never without a spoon. Chef Hache is adamant that the job of a cook is to taste a preparation at each stage. This rigour ensures that flavour and seasoning are perfect in every dish. On the emotional side, he noted that the spoon is the first utensil used to introduce food to a baby.
Why Eygalières?
After three months of extensive renovations, the staff of Maison Hache welcomed the first diners on April 28th just ahead of Mother's Day and the busy summer season. In my interview with Christopher Hache, it is apparent that he is not someone who makes rash decisions. He chooses suppliers for quality, consistency and the ability to develop a long-term relationship. Perhaps that is the best description of why this talented chef, his wife and two young children decided to change their lifestyle and move south. Hache's in-laws live in the Alpilles, so he was already familiar with the region. And, no one can blame him for falling in love with Eygalières as so many of us have. Read: Eygalières the Alpilles village you want to get to know.

He shared this expression. "C'est mieux d'être un petit chez soi vaut mieux qu'un grand chez les autres." In other words, it's better to be comfortable in the environment that you create than to live under someone else's roof.
The era of Le Bistrot d'Eygalières – Chez Bru (Michelin 2 star) run by Chef Wout Bru is almost legendary in the village. After the restaurant closed and moved to a larger property on the outskirts, both the starred chef and his old location suffered from turnover. The energy in the village was not the same. The summer of 2018 might have been perfect timing as Suzy Bru searched for a buyer of the Rue de la Republique location, the Hache family were vacationing in Provence. The rest is culinary history in the making.
Book a Table or a Bed
Maison Hache
30 Rue de la République,
13810 Eygalières
Tel: +33 (0)4 90 95 00 04
Open: Wednesday – Sunday for lunch and dinner
Reserve! There are only 40 seats in the restaurant.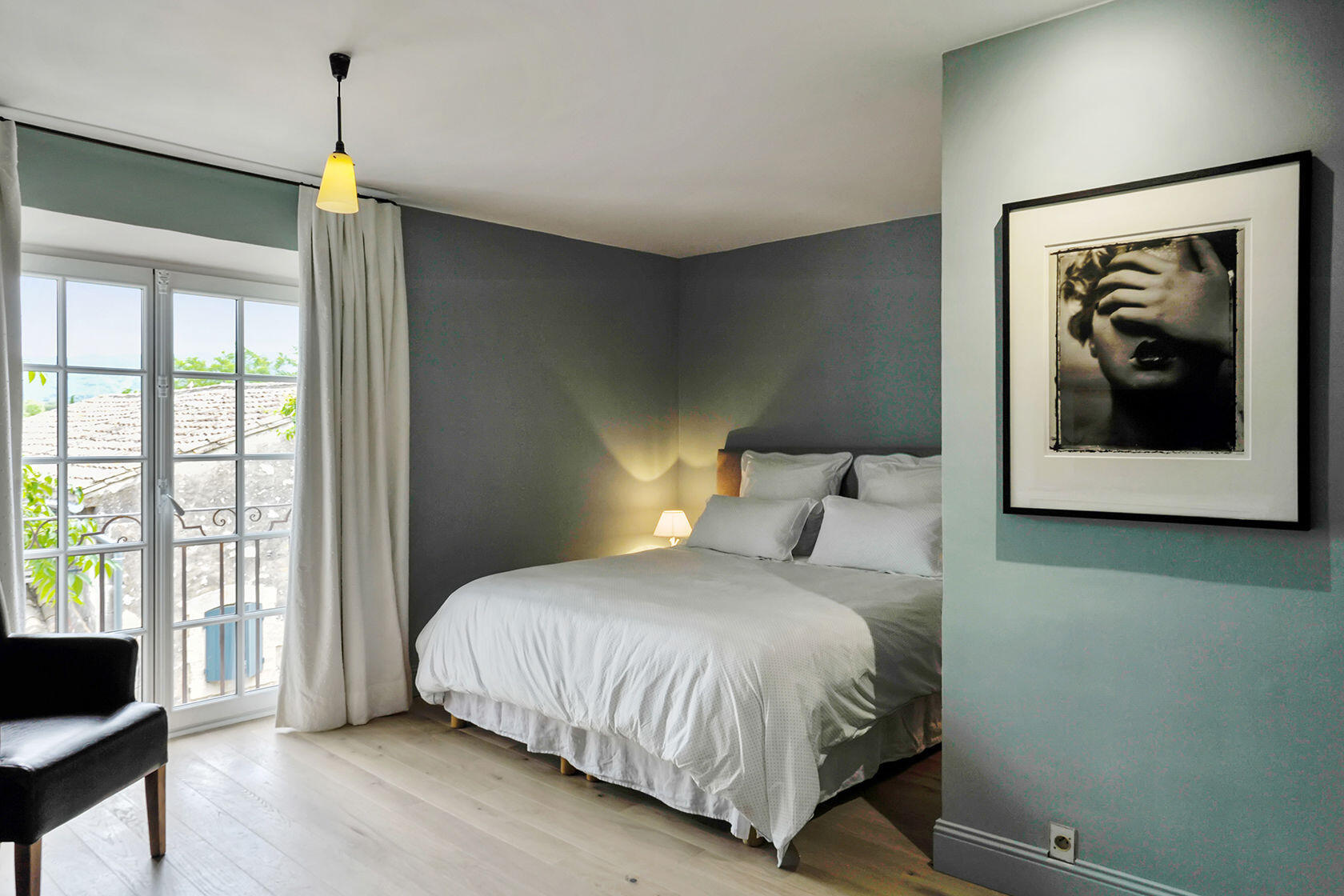 Stay: Enhance the experience with an overnight in one of the four (4) hotel rooms (includes two suites). The Hache family invites you to enjoy a night or two in the heart of the village. Stay in modern comfort where the chef and his wife selected every amenity down to the minibar contents.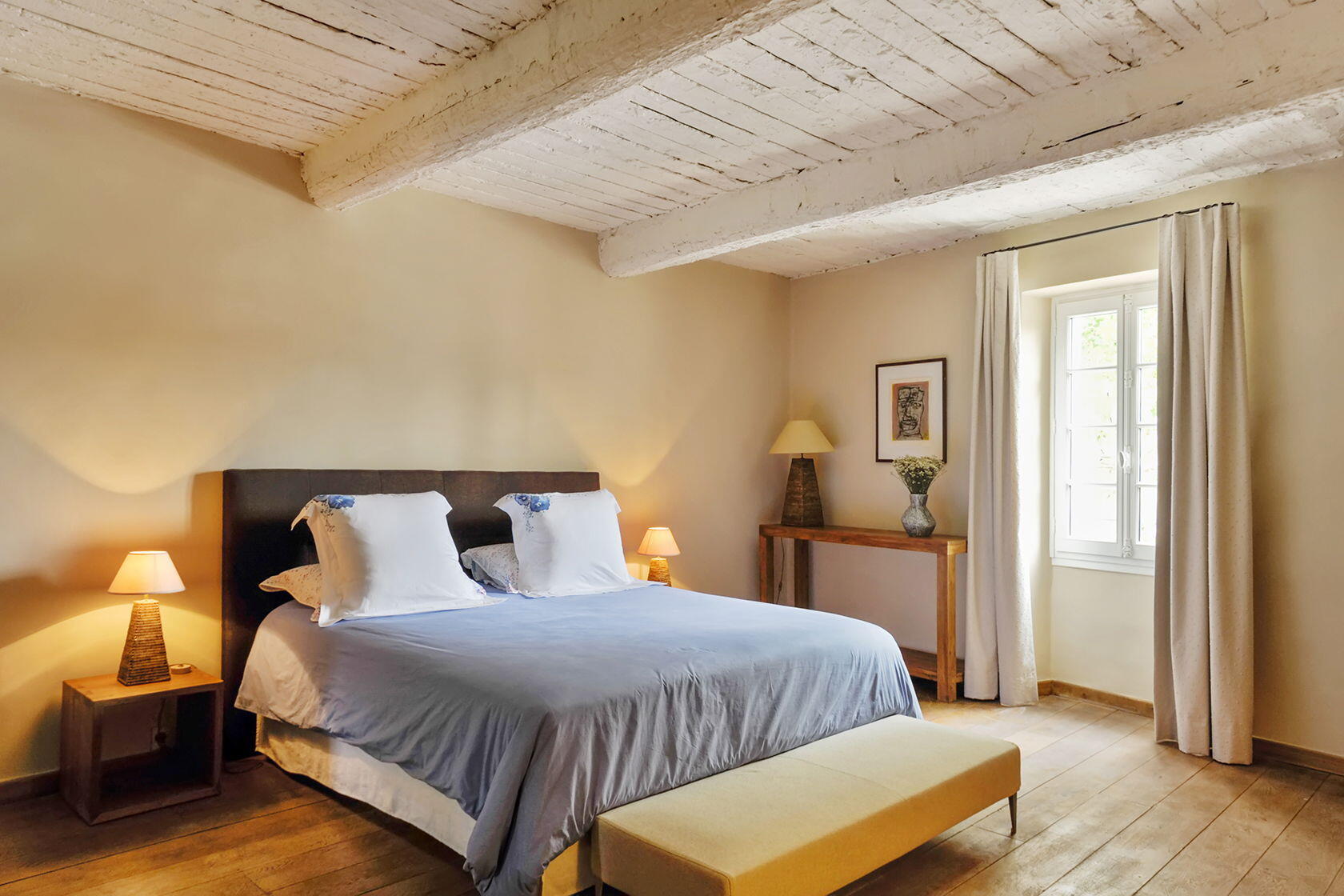 Image credits: all photos provided by and published with the permission of Maison Hache and photographer Laurent Dupont.