Drive a Classic Car with Rentals from Yes Provence
The joy of seeing a Citroën 2CV cruising the Provence roads puts a smile on your face. The team at Yes Provence is increasing the number of grins in the region with their classic rental car fleet. Their vehicles include; 2CVs, an Austin Mini, Citroën Méharis (think Bridgette Bardot's car), and VW Beetles and a camper van. Booking a rental with Yes Provence is a fool-proof recipe for fun under the Provencal sun.
>>> Enter to win a day in a 2CV for one lucky reader + a discount (details below)!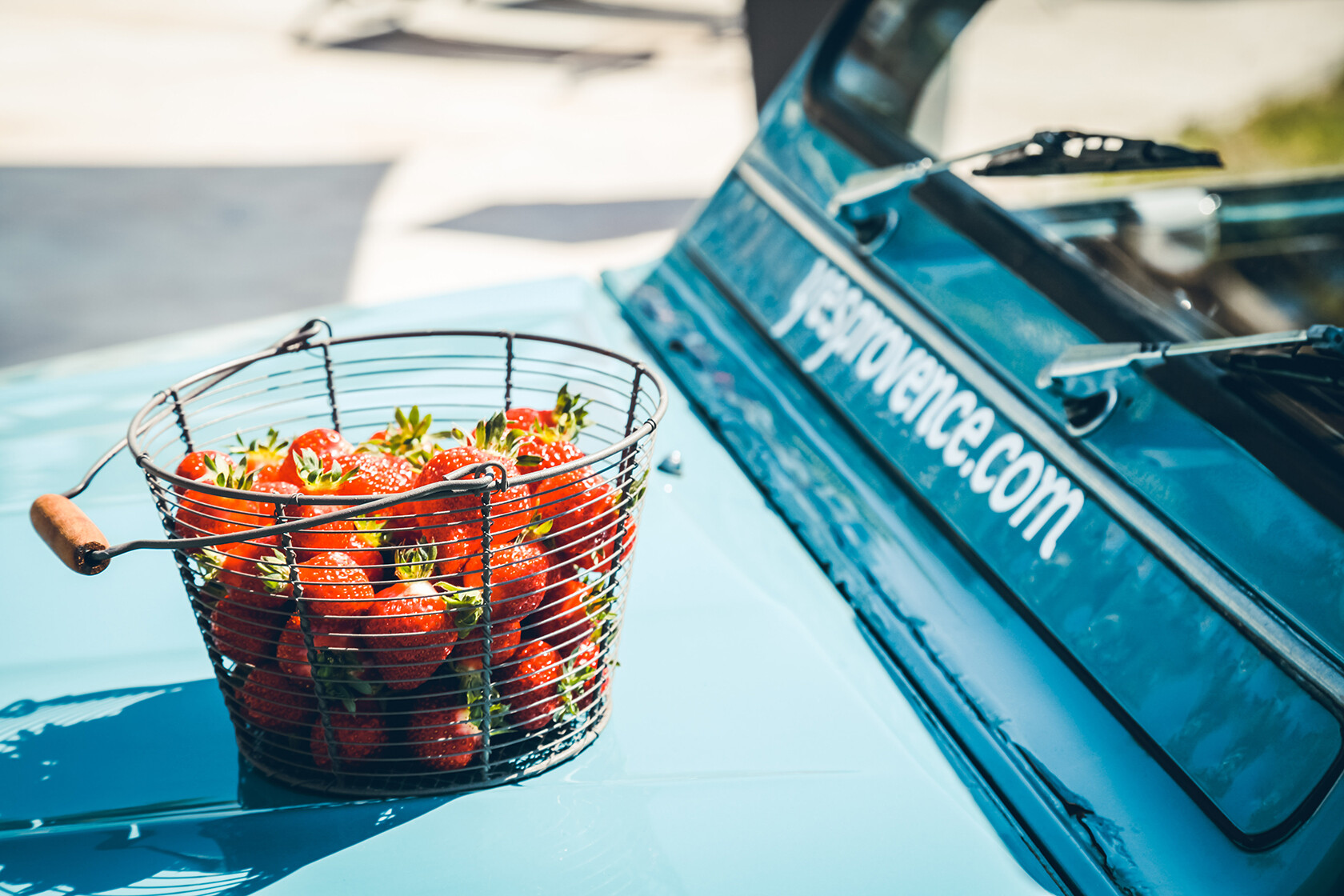 Ready to Say Yes Provence
The team behind Yes Provence is a trio of complementary talent – Sébastien Assante, Xavier Blanc and Yann Durandard. They share a passion for vintage automobiles and a desire to share the natural beauty of the South of France. Launched in early 2020, Yes Provence provides car rentals as well as options for chauffer driven rides.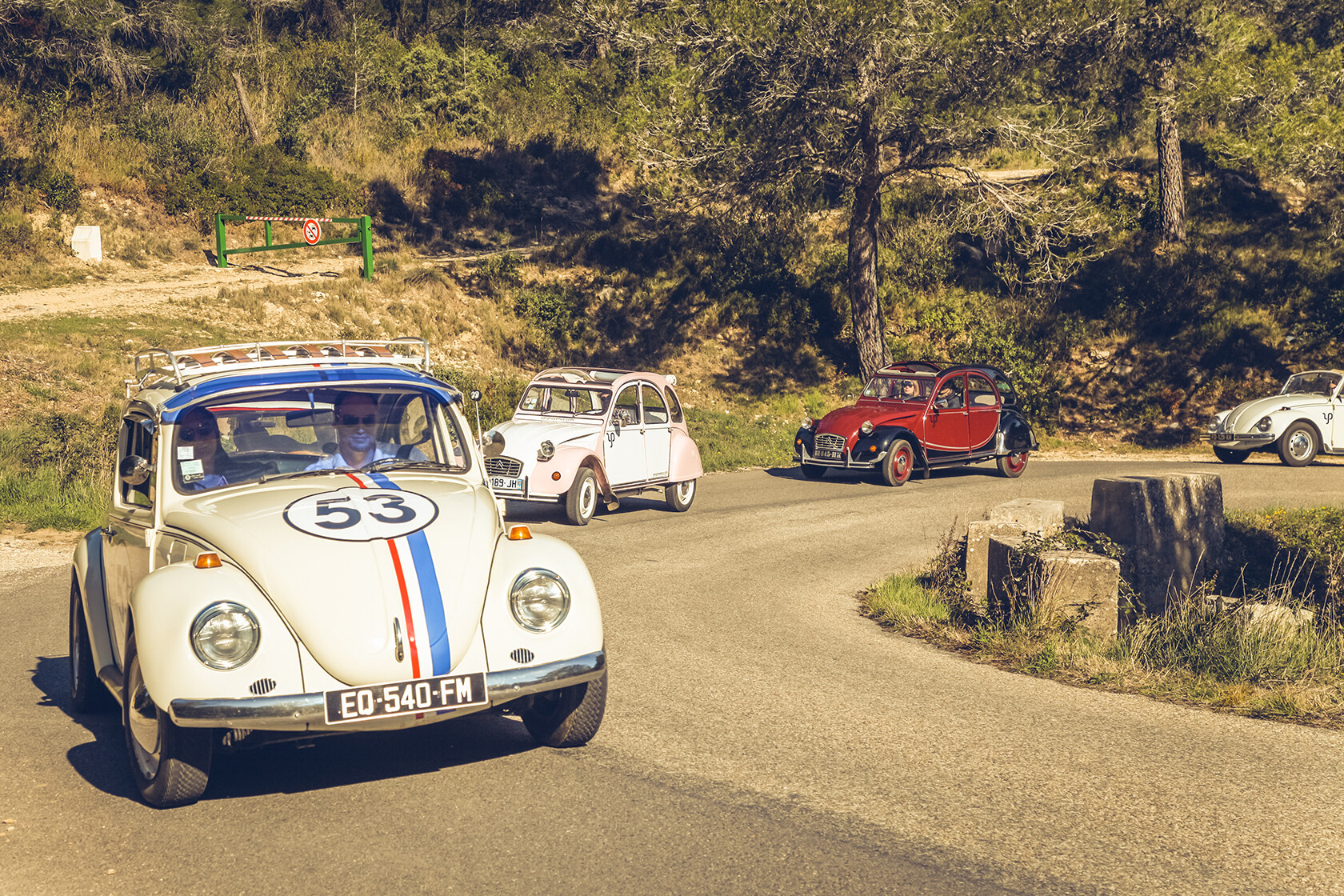 Currently, Yes Provence has a fleet of 15 classic cars in their rental pool, with an à la carte service. You select your vehicle of choice, self-drive or with a driver, and even a picnic hamper filled with local delicacies. To round out the experience, the team has created a selection of pre-programmed driving itineraries loaded on smartphones. Alternatively, for a bespoke experience such as a wedding, engagement, car rallies and corporate events, contact Yes Provence.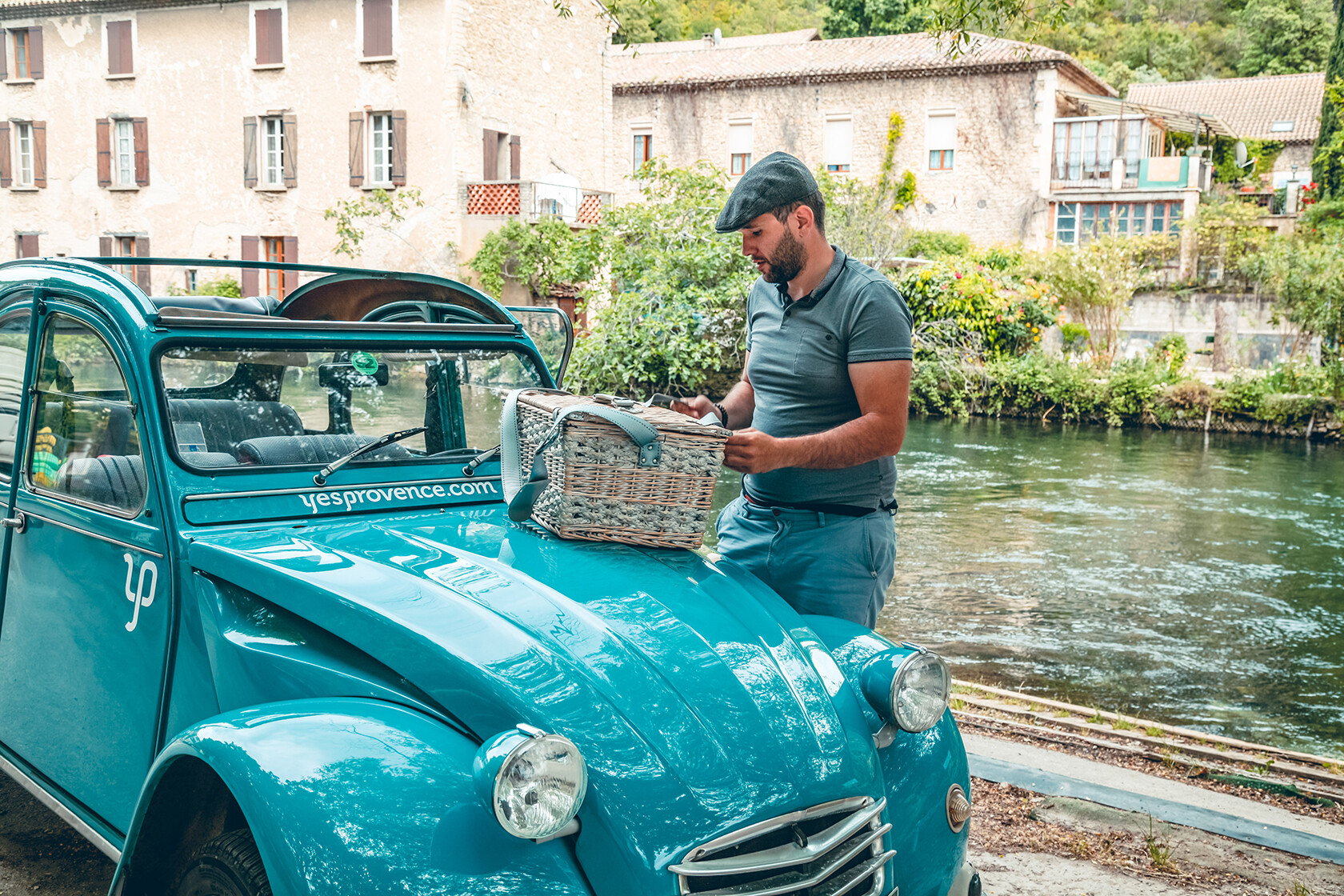 Pick-up your rental in Saint Rémy de Provence or L'îsle sur le Sorgue and start your day in the sun. Pre-arranged drop-offs are also possible.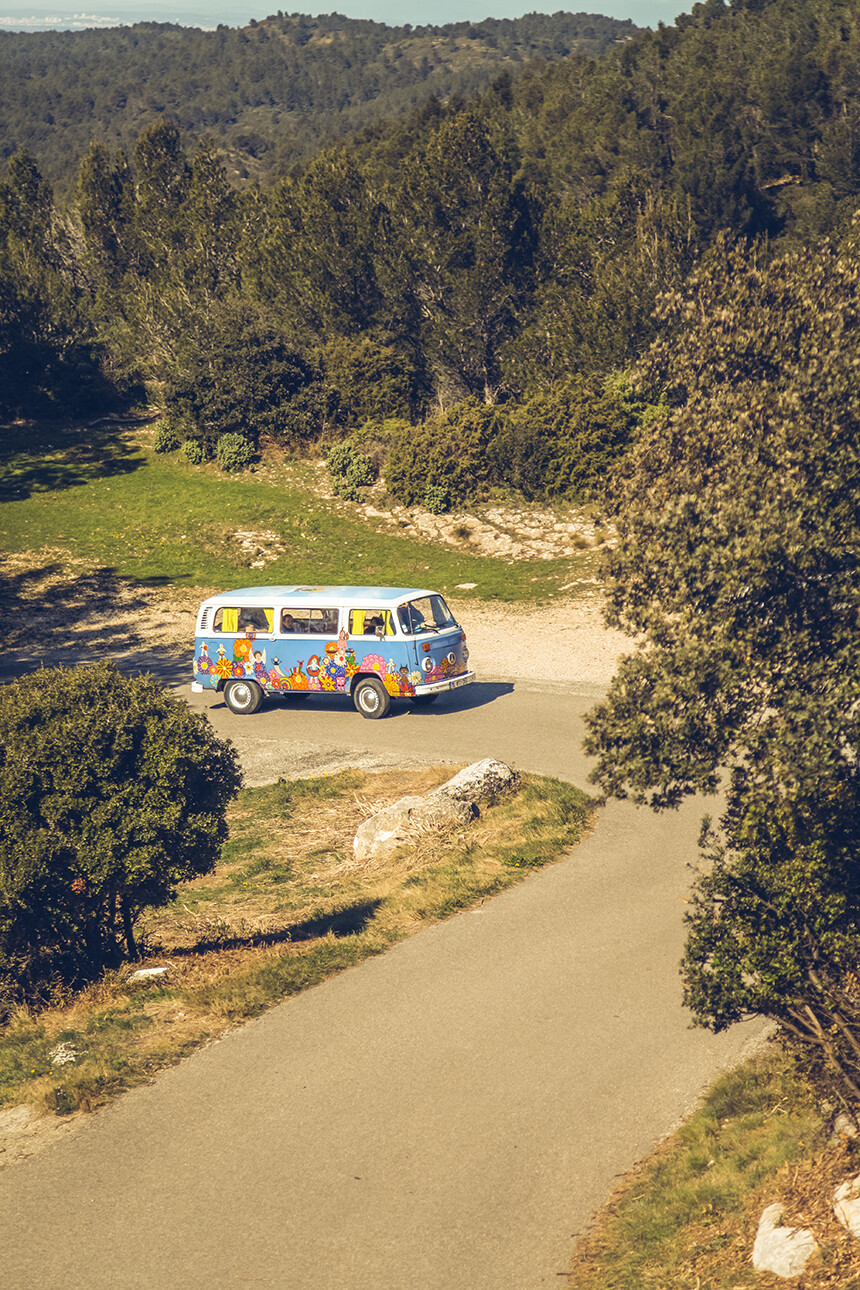 Other Yes Provence services include chauffeur transfers from the Marseille-Provence airport or Avignon TGV station in their spotless Teslas.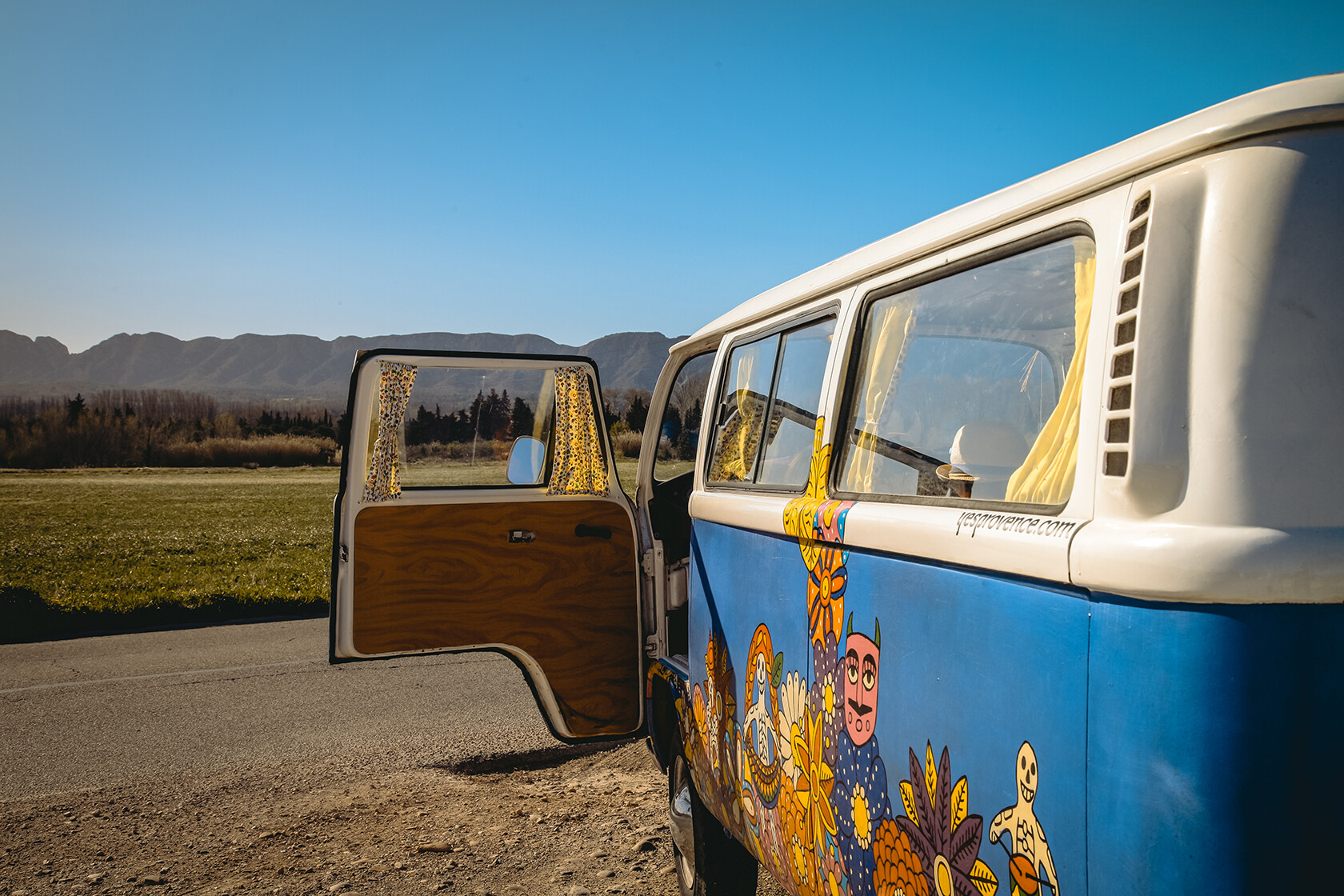 ---
Discount and a Chance to Win
Yes Provence is generously offering one lucky winner a chance to drive a 2CV for a day. Here's how: Leave a comment below this post or on our Facebook page. The contest will winner will be announced on August 14th.
Also, Perfectly Provence readers should take advantage of a 15% discount, use this code – PERFECTLY15 – when you book your car.

---
Classic Cars
Even after 70+ years, the Citroën 2CV or deux chevaux (two horsepower) continues to be iconic in France. Designed as a post-World War II car for the masses, the 2CV is lightweight, easy to service and reliable. Well-engineered and constructed, the 2CV transformed France's rural population from dependence on animals to the automobile. Between 1948 and 1990, over 3.8 million cars were produced, but relatively few exist today.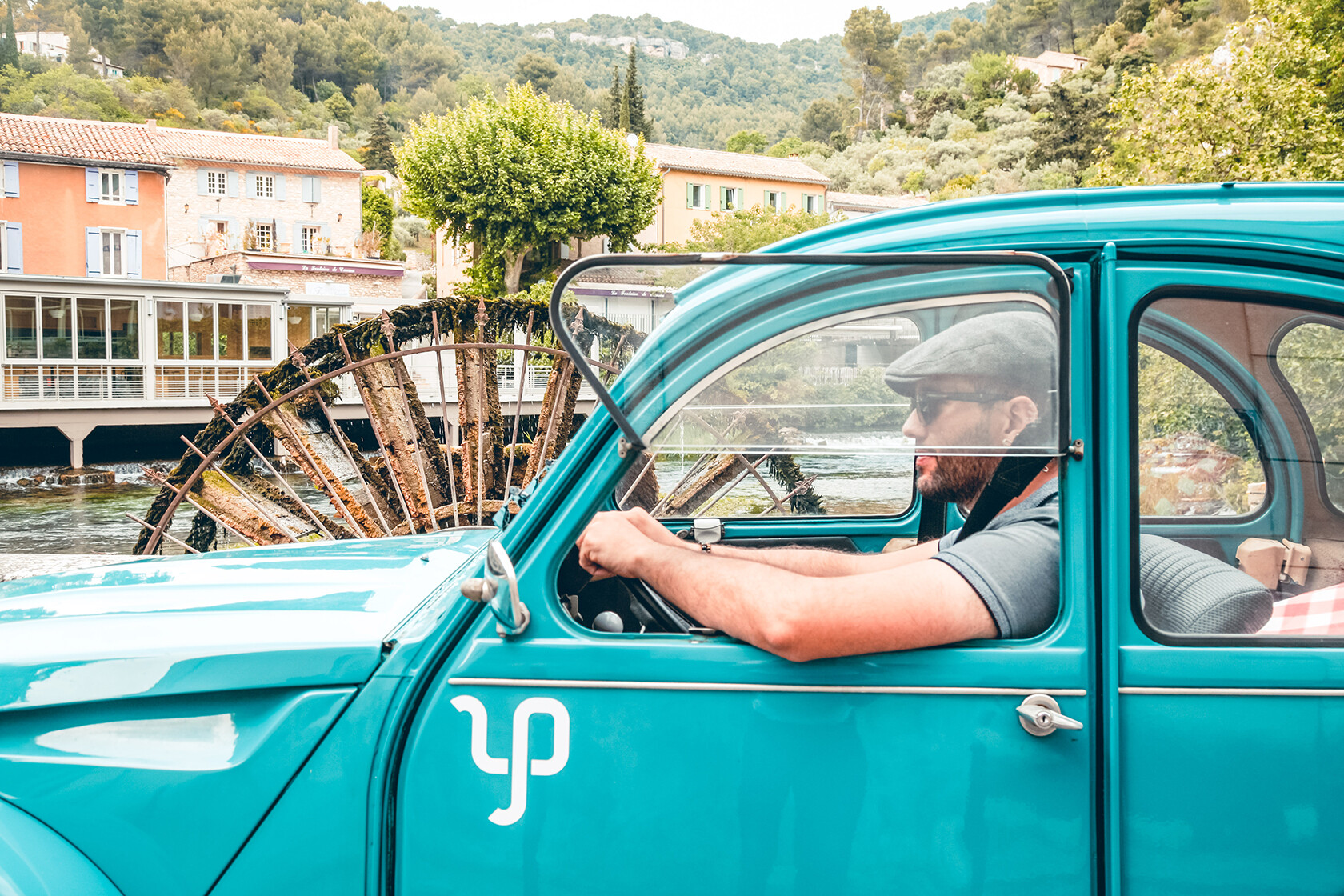 Designed by the WW II aviator and hero, Roland de la Poype, Citroën's Méhari was unveiled in May 1968 in Deauville. The Mehari production lasted for more than twenty years.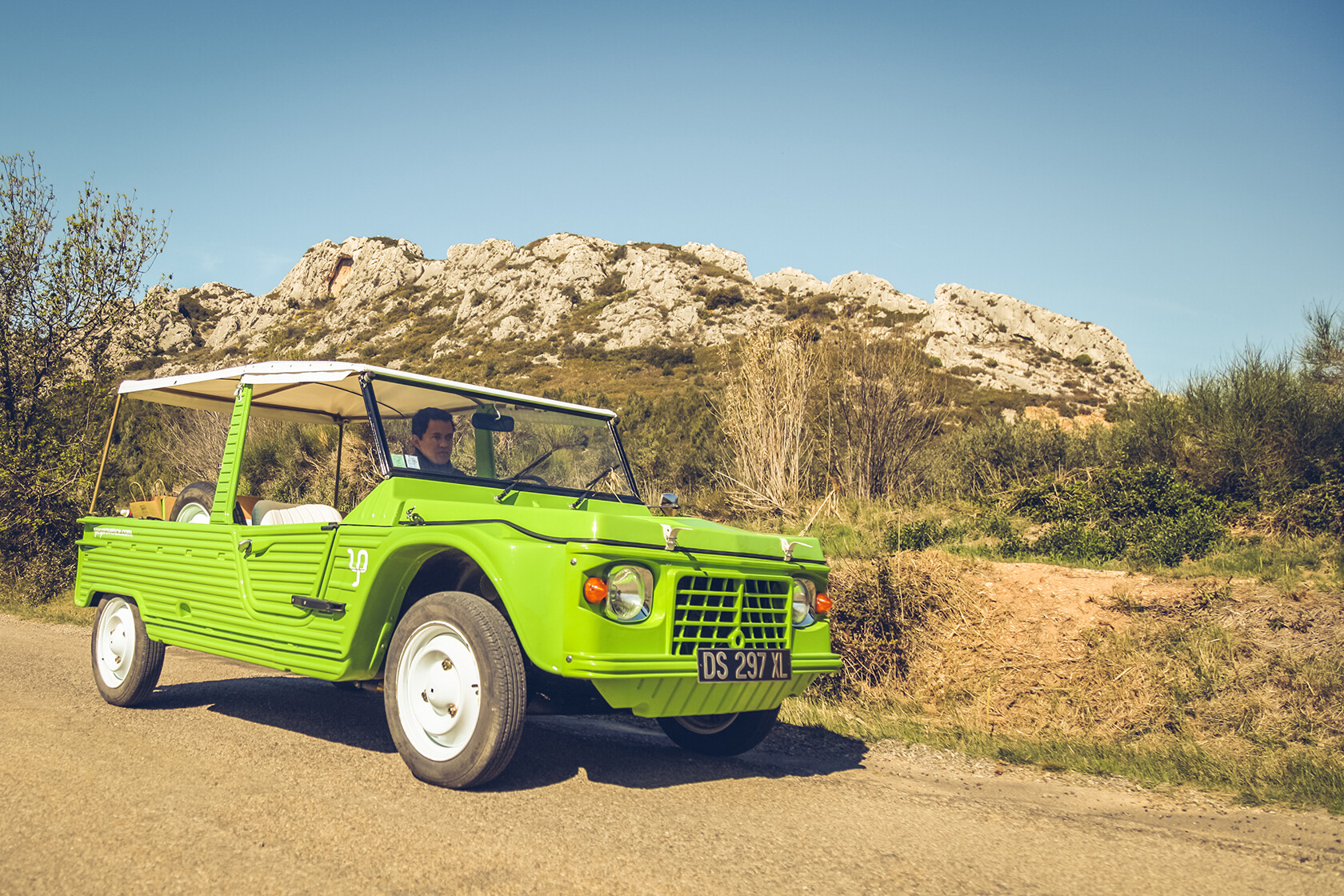 Austin's Mini has a contemporary counterpart made by BMW. The original Mini was produced in the United Kingdom by the British Motor Corporation starting in 1959. Small and compact, the name has always suited this iconic car.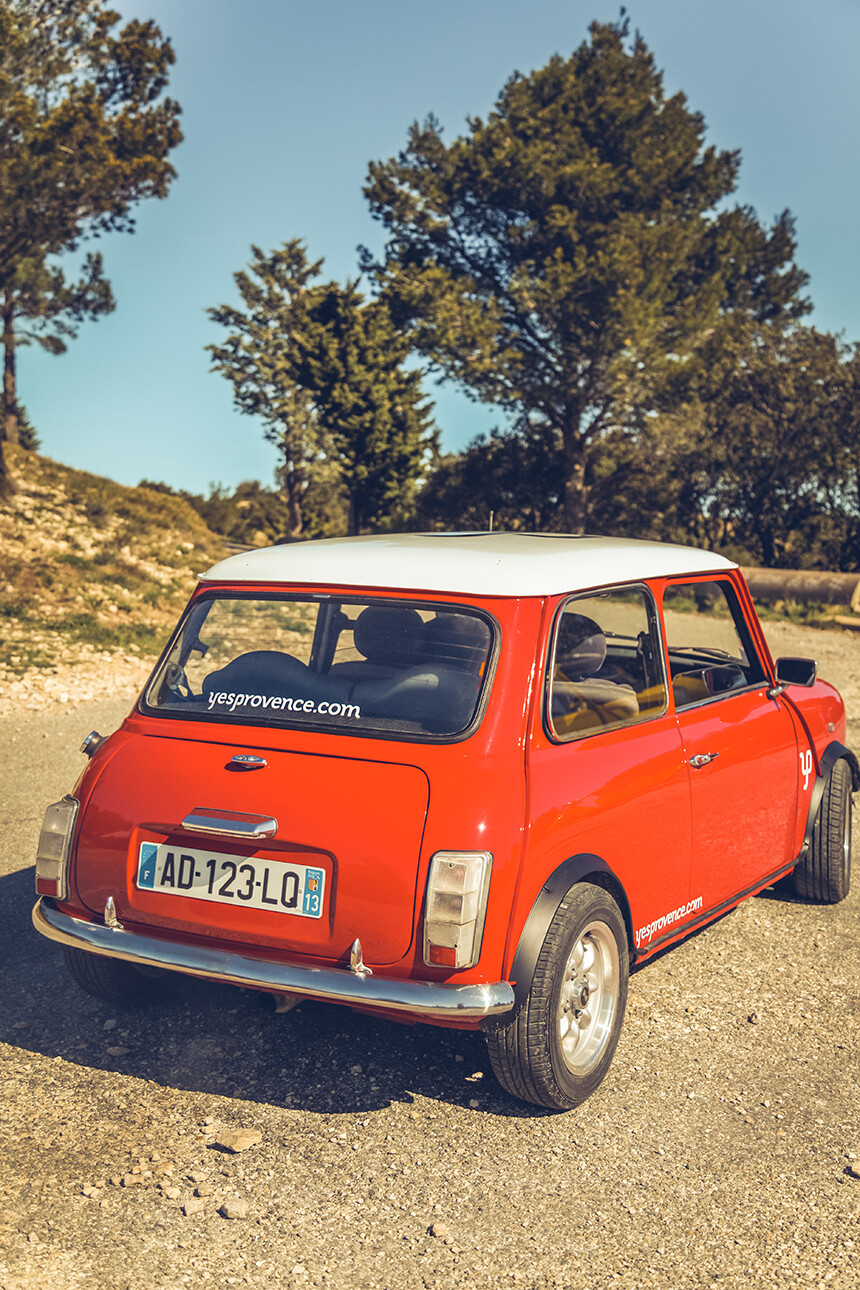 Volkswagen's Beetle and the campervan need little introduction as vehicles that played a significant role in popular culture. The original Beetle (affectionately called "Bug" by some) was produced between 1938 until 2003. The Volkswagen Westfalia Camper, a conversion of two models, sold from the early 1950s to 2003. This van remains etched in our memories of the 1960s and California beach scenes.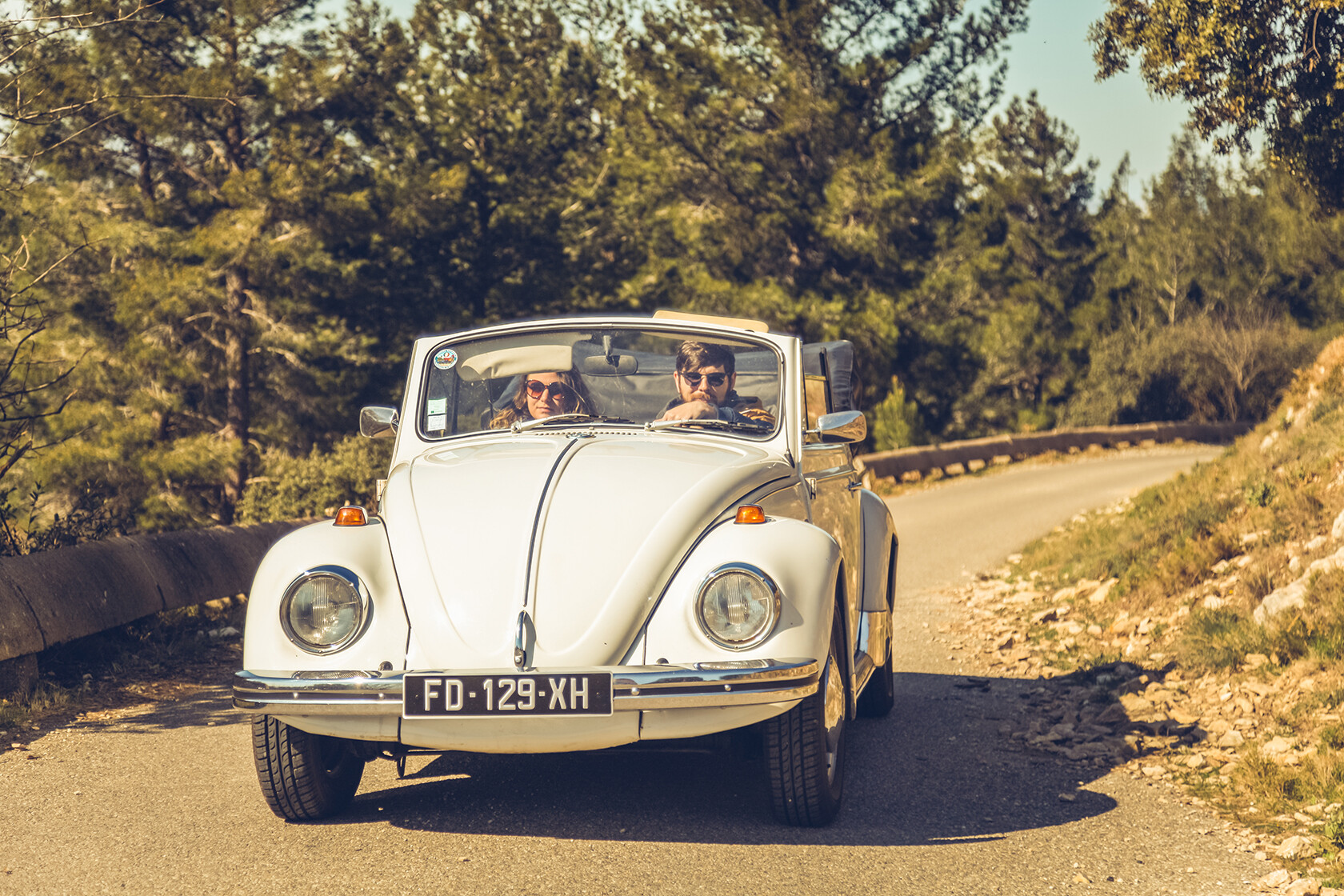 Image credits: All photos were provided by and published with the permission of Yes Provence.