It is Possible to Visit Provence on a Budget Holiday
When imagining Provence, perhaps you think of three-star Michelin restaurants serving snails with white truffles, paired with decades-old Bandol rosé. Sure thing, but regular French people also live in Provence and don't have that much money to spare on a meal. Smart tourists will follow the local's lead and can enjoy the beauties of the country without blowing their savings.
The South of France is a superb vacation choice for tourists with varied budgets. If you're on a tight budget, you'll only have to strategize a little bit. The following are our travel tips for an affordable holiday in Provence.
Accommodation is the Key
Discounts and Smart Eats
Remember to bring your ID because many museums offer discounts for families and individuals younger than 26 years old. You can save an extra buck by using local public transportation, which is reliable, fast, and well-maintained.
Eating on a budget shouldn't be a problem in Provence. France has many local markets, bakeries, and pastry shops. Search online, ask around, and if you think a restaurant charges too much, turn around and try the next one. Also, opt for fixed-price menus (prix fixe) and local wine pairing.
Here is a comprehensive reference guide for the markets of Provence and the Cote d'Azur.
Affordable Aix-en-Provence
One of the best cities for tourists in the South of France is Aix-en-Provence. The old capital of Provence, this city offers nearly infinite tourist attractions. Through its majestic curbed and cobbled streets, travellers can absorb the urban essence of the old town. Visitors shouldn't miss the annual Festival d'Aix in the summer and the operas from the music festival in July.
The city hosts year-round cultural events such as museums and art galleries, secret gardens, and fresh markets. Also, food marketplaces are the best option for eating healthy and affordably. There are daily markets in Aix-en-Provence open from 8 AM to 1 PM.
The Aix Tourist Office has a list of free or inexpensive walking tours. Alternatively, follow this itinerary for a self-guided walking tour the fountains of Aix-en-Provence.
Furthermore, Aix-en-Provence is just an hour's drive away (or less) from other famous cities such as Arles, Avignon and Marseille. The beautiful ever-changing countryside, including the Camargue, Luberon Valley, and Verdon Gorge, are all an easy day trip from Aix.
Background Reading:
Visiting Fondation Vasarely in Aix-en-Provence
City Visit to Aix-en-Provence 5 Must-See Locations
Endless Reasons to Visit Marseille
Living in Aix-en-Provence and Loving it
City Break Speed Dating 24-hours in Marseille
Where to stay in Aix:
The most budget hotel in Aix-en-Provence is Les Quatre Dauphins. Another option, slightly more costly, would be the Hotel Cezanne Boutique Hotel. Avoid La Maison d'Aix as it one of the most expensive (and luxurious) hotels in the city.
Visit the Lavender Fields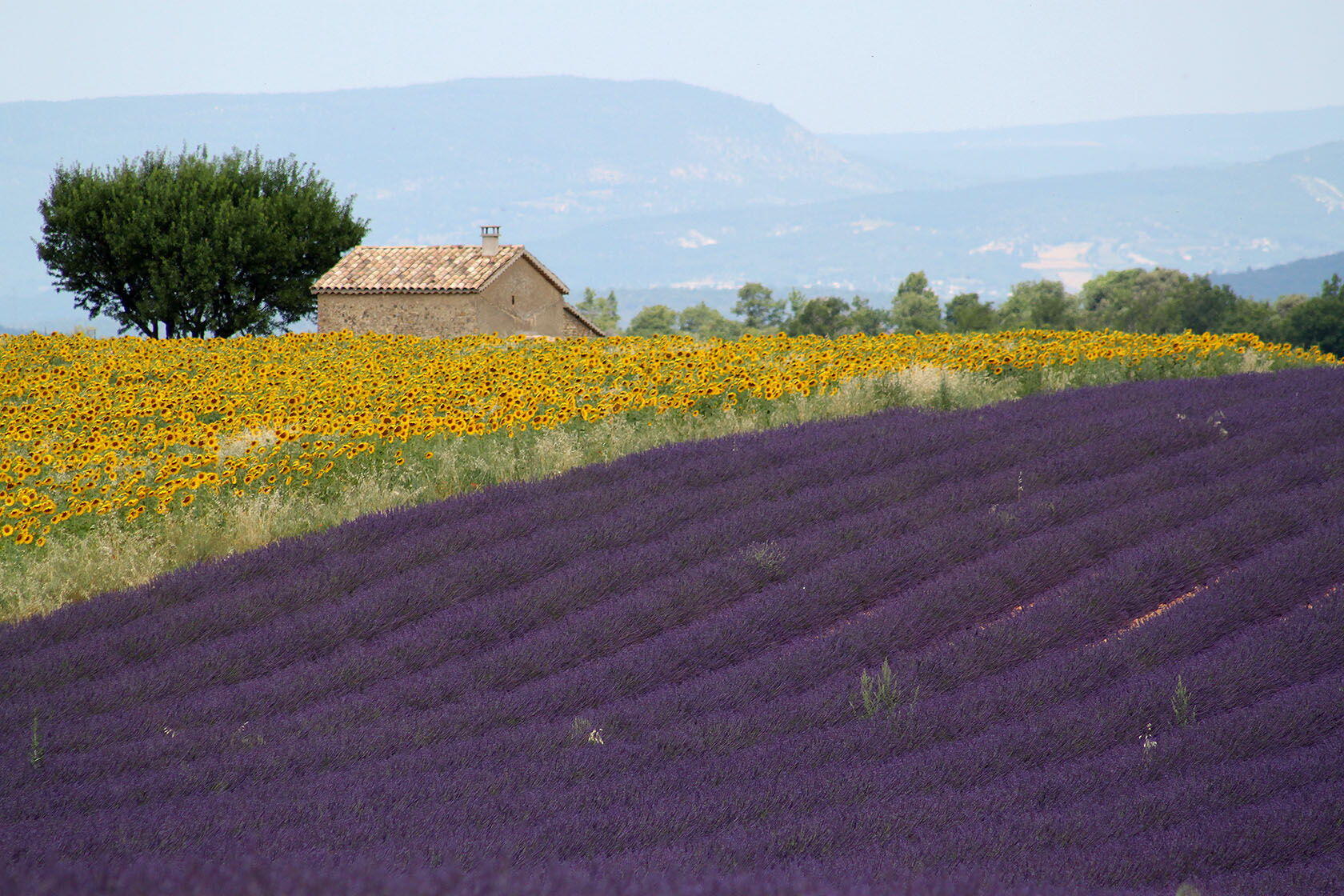 Summer brings the unmistakable purple and perfumed Lavender fields across Southern France. Notably, there are two places no tourist should miss: the 12th-century monastery Abbaye Notre-Dame de Sénanque and the Plateau de Valensole fields. Travellers should also stop by Provence's Lavender Museum to find out why this vibrant plant is so important to the region.
Additional Lavender Reads:
Looking for Lavender in the Luberon Valley
Apricot and Lavender Ice Cream
Don't shy away from making ice cream. This recipe takes advantage of ripe stonefruit (apricot, peach), and needs little sugar. The lavender flavouring gives it that hint of Provence.
Check out this recipe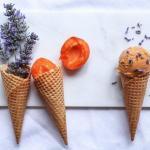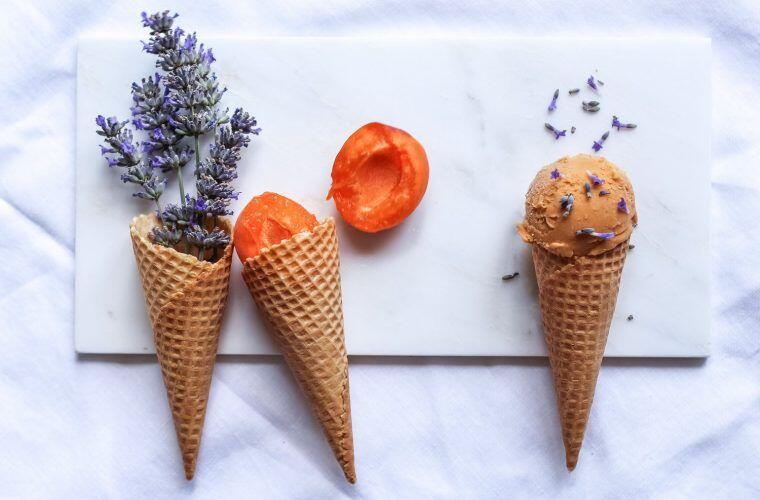 Provencal Lavender – off the beaten track
Your Guide to Lavender in Provence
Where to stay:
The Maison d'hôtes du Grand Chêne is the best option for budget-seeking tourists. Another viable option is the Les Terrasses de Valensole. An incredible stay would be at La Bastide de Moustiers but this is for a special occasion.
Ancient sites in the Luberon Valley
Travellers looking to take home a piece of Provence should consider visiting L'Isle-sur-la-Sorgue for shopping. The area is renowned for its antique and bric-a-brac stores where you can find something fit for any pocketbook. L'Isle-sur-la-Sorgue is more than a charming village it is the third-largest antique region in Europe. Apart from the traditional markets every Sunday, there are two major antique fairs held over Easter and in mid-August. L'Isle-sur-la-Sorgue is famed for its moss-covered water canals irrigating the picturesque city.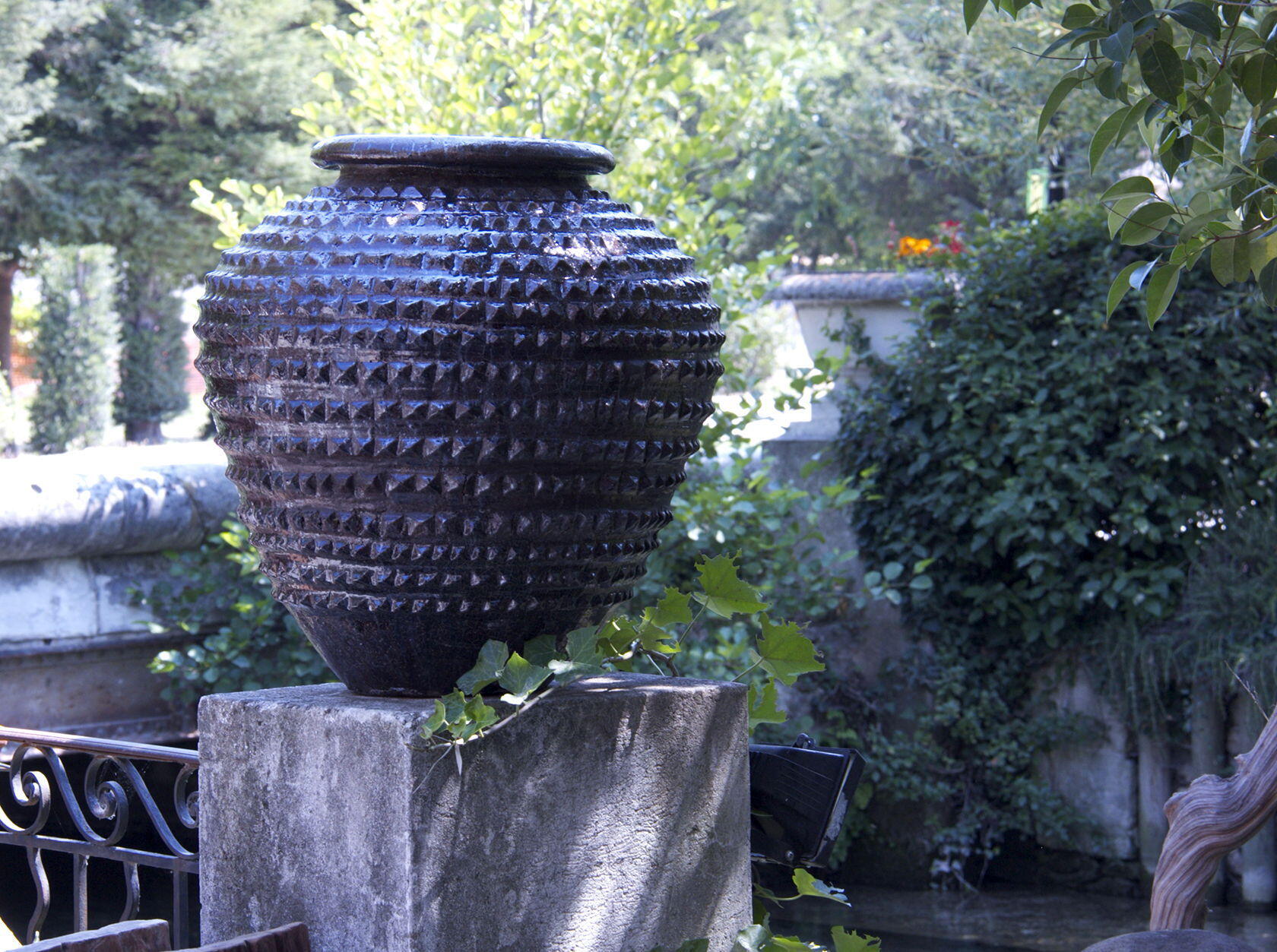 Plan a visit to nearby Fontaine de Vaucluse to see the source of the Sorgue river. This town has a history of papermaking and you can still visit a paper factory.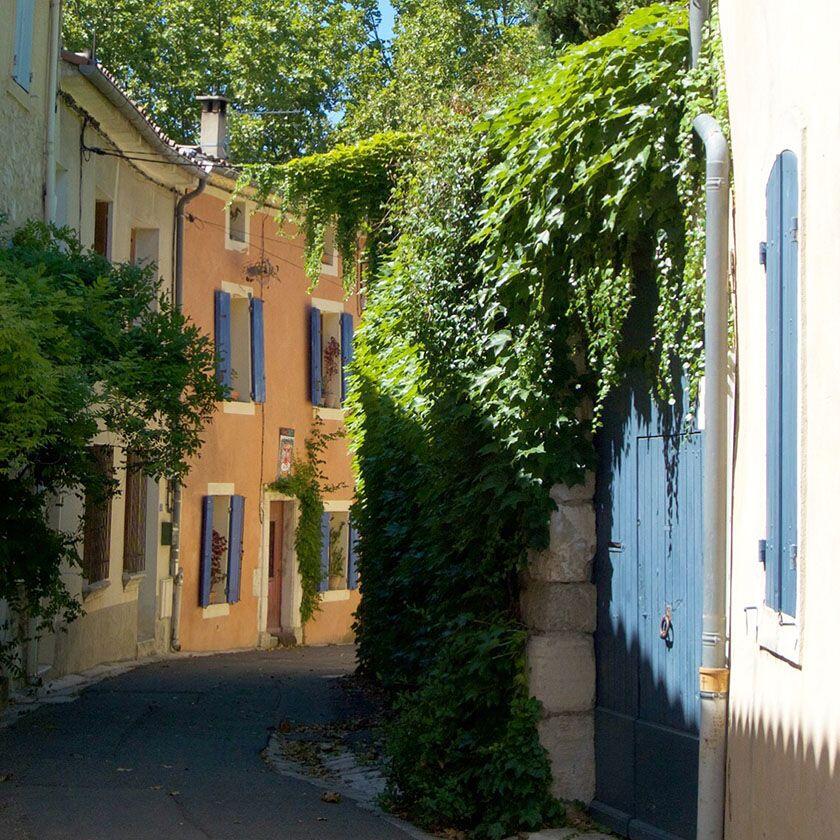 It's a shame that many visitors never make it to Pernes les Fontaines, a tiny centre enclosed by old defensive walls. The once fortified village held a strategic position as the capital of the Comtat Venaissin (1125 to 1320) under the domain of the Counts of Toulouse. Today, the village is a sleepy agricultural hamlet wedged between its larger neighbours; Carpentras and L'Isle sur la Sorgue. Pick-up a map from the Tourist Office and spend an afternoon strolling the charming lanes hunting for the 40 fountains.

Until recently the village of Saumane, in the Vaucluse, was not on many tourist itineraries and the town's residents probably liked it that way. After four years of restoration work and a large budget, the hilltop Château de Saumane has opened for public visits during summer months.
Where to stay:
Tourists looking to save some money can stay at the Mas Clement. Just a few kilometres from the centre of town is the secluded and well-appointed B&B Domaine de la Palerme. If you have some extra budget, you can also choose the Grande Hotel Henri. Maybe don't consider La Maison Sur La Sorgue as it's not for tight budgets.
Adventure in Verdon Gorge
Adrenaline-seeking folks might prefer canyoning, rock climbing, or bungy jumping instead of a peaceful stroll on the streets of Provence. Understandable, and for tourists looking for an adventure, there's the Verdon Gorge. It's the deepest canyon in Europe filled with turquoise-hued waters that promise a unique experience.
There's an option for most ground and water sports such as kayaking, rafting, sailing, and swimming.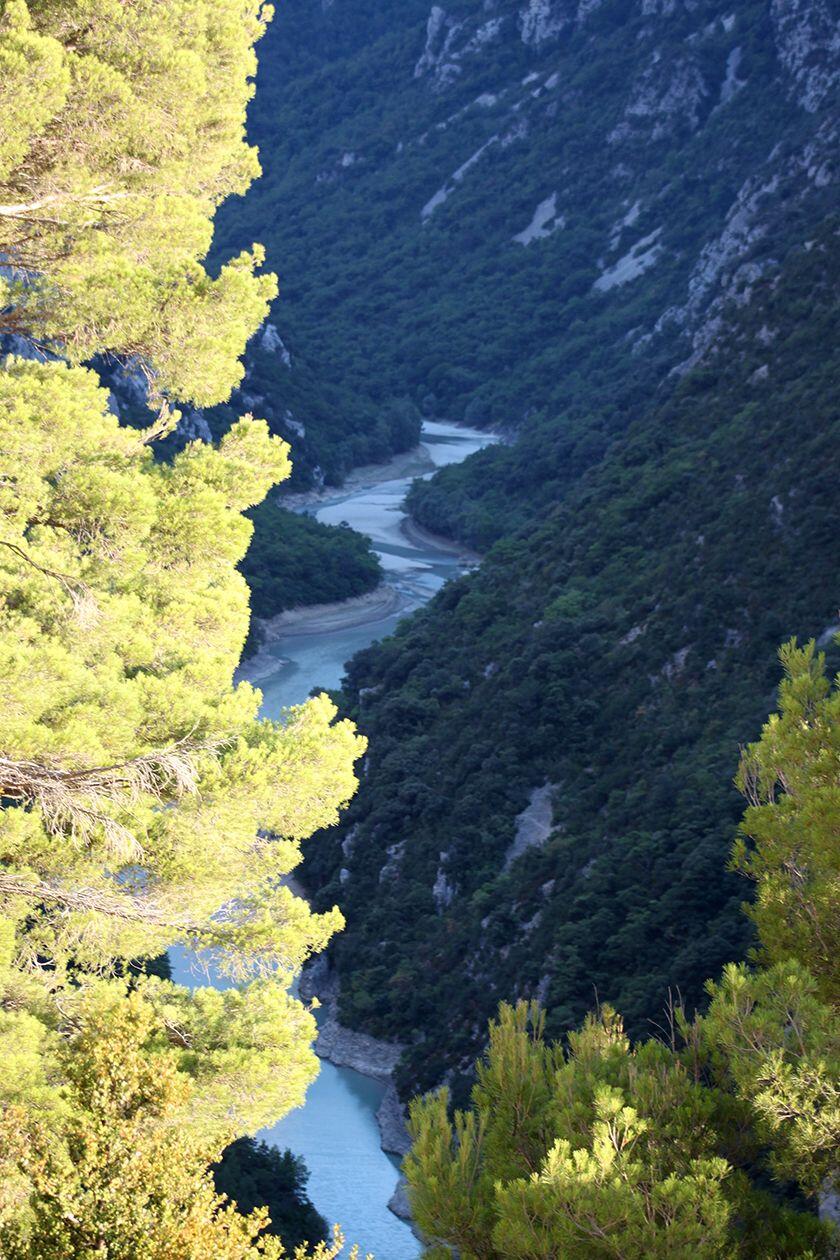 Where to stay:
Young people on a budget would like to save some money for those breath-taking canyon sports and stay at the Les Bastides de Chanteraine. A better alternative would be the Château de Trigance. Wealthy tourists would prefer the luxurious Alain Ducasse hideaway La Bastide de Moustiers.
Head to the Beaches of Provence
Traditional vacationers can always opt for the glittering shores of Côte d'Azur or the mystic beaches of Porquerolles. Some of the best bathing spots are on either side of Marseille: the small portside town of Cassis or the more family-friendly beach of Grande Mer.
Cassis gives way to the Calanques de Cassis with incredible limestones and steep-sided valleys. You can take a breath-taking hike and drop-down into the warm waters of the sea. Otherwise, the beachside of Sainte Croix offers a more Mediterranean beach experience and hosts the most popular sports in the summer months.
Hiking lovers shouldn't miss the Calanque d'En-Vau alongside the Calanques of Cassis. It has one of the most secluded beaches and spectacular views.
Where to stay:
Beachgoers on a budget will surely be satisfied by the Interhotel Cassitel or the more expensive Les Jardins de Cassis. Hard spenders will want to stay at the Hotel Les Roches Blanches.
Other Budget Travel Ideas
Vacationing in the South of France can be affordable and equally fun as an expensive tour. Ask yourself what you are planning to do in Provence and plan accordingly to your wishes. Consider booking at the cheapest hotels you can find because you shouldn't be doing anything more than showering and sleeping after a long day of activities. Also, consider refusing breakfasts, which are often included with the accommodation. A standard hotel breakfast can cost upwards of 20 euros, and won't offer authentic food you can find in the city or town centre.
---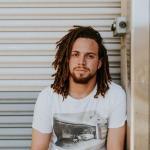 Author Bio: Michael Gorman is a skilled freelance writer and proofreader from the UK who currently works at an instant assignment and dissertation service company as part of a team of essay writers. Being interested in everyday progress, he writes various blog posts and discovers new aspects of human existence every day.
Other guest posts by Michael:
10 Clever Tips To Eat Healthy When Travelling in Provence