Camping in St Remy at Mas de Nicolas
Camping in Provence
Like most French regions, Provence lends itself to camping and the outdoor life, especially with its wall to wall sunshine, blue skies and healthy Mediterranean cuisine. A quick Google search will show a great variety of sites in every part of the Region, especially near the coast, in the mountains, by rivers and lakes and near important tourist centres.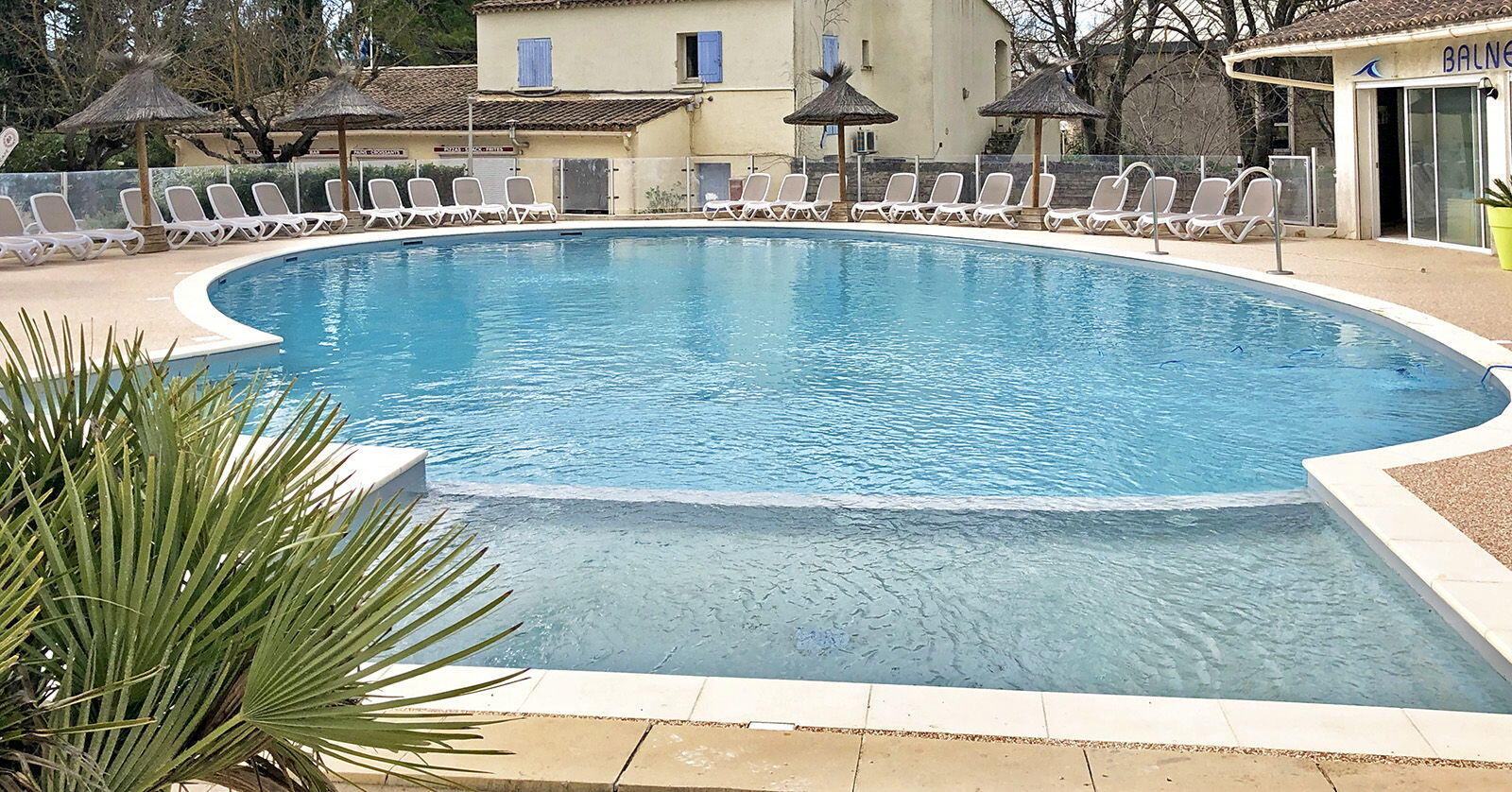 An ideal way to explore this magnificent part of France is to use one of the many fine campsites located in the Région but if living in a camper van, caravan or under canvas isn't quite your style then you may be surprised to learn that many have comfortable chalets to rent nowadays!
Affordable Holidays
Not only is camping much less expensive than renting a hotel room or house it is much more flexible, especially if you have your own accommodation with you. If you don't like a particular place or you wish to explore further afield, then move on and, unless your stay is in high-season, you will normally only be charged for the nights you've actually stayed.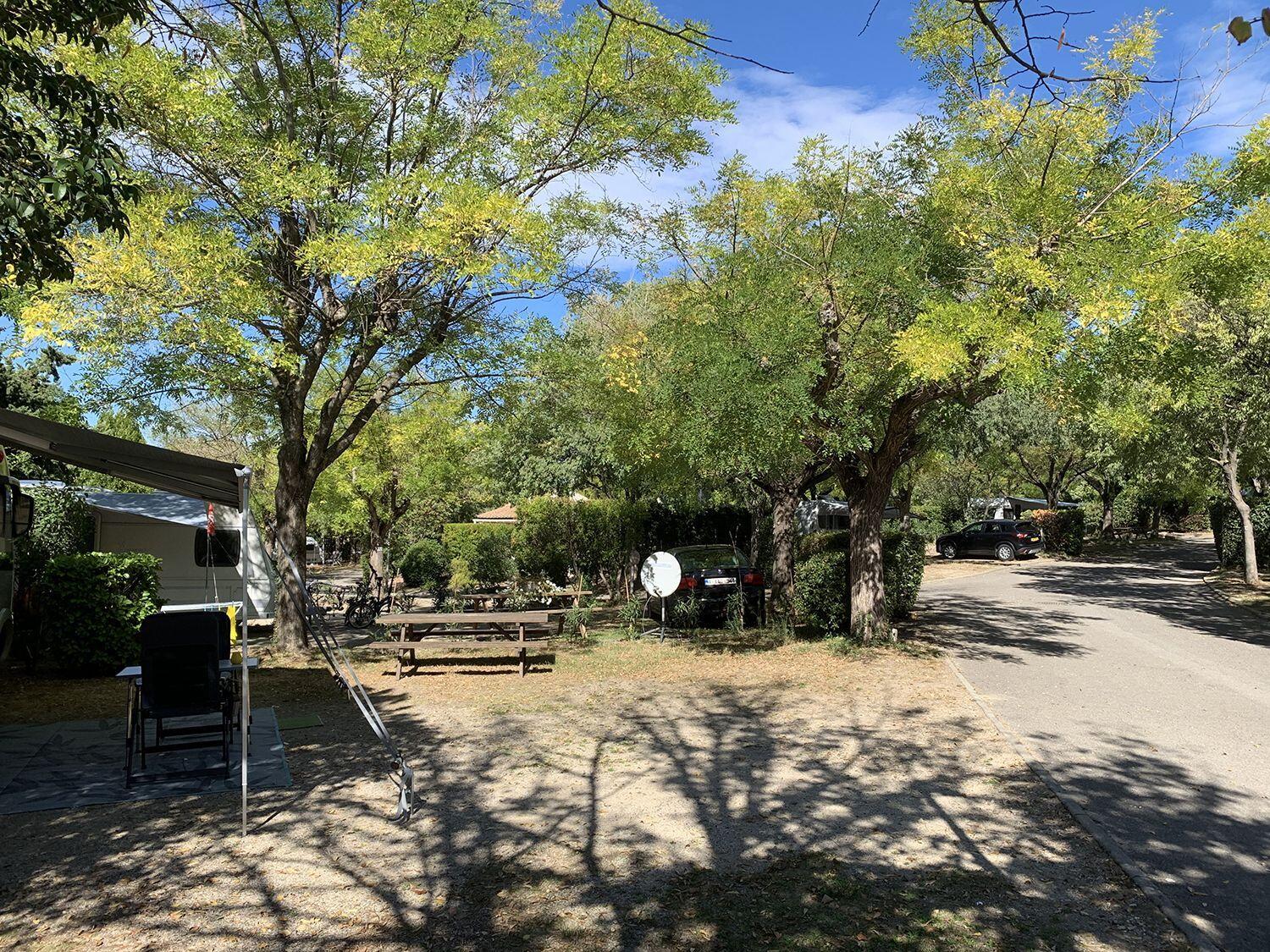 Perfect Location
However, if you choose to stay at the 4-star Mas de Nicolas at St-Rémy-de-Provence near Avignon then chances are you won't want to move on anywhere else! St-Rémy, the birthplace of famous seer Nostradamus, is nestled in the limestone chain of the Alpilles and boasts, among its many other charms, some of the most amazingly well preserved Roman monuments in Southern France at Glanum and Les Antiques. The town is absolutely central to the western part of Provence and all the enchanting perched villages of the Luberon, the fascinating old cities of Arles, Avignon, Nîmes and Marseille, the amazing Roman heritage exemplified by the stunning Pont du Gard, the wonderful wine route of the Côtes du Rhône and the majestic 'Beast of Provence' Mont Ventoux.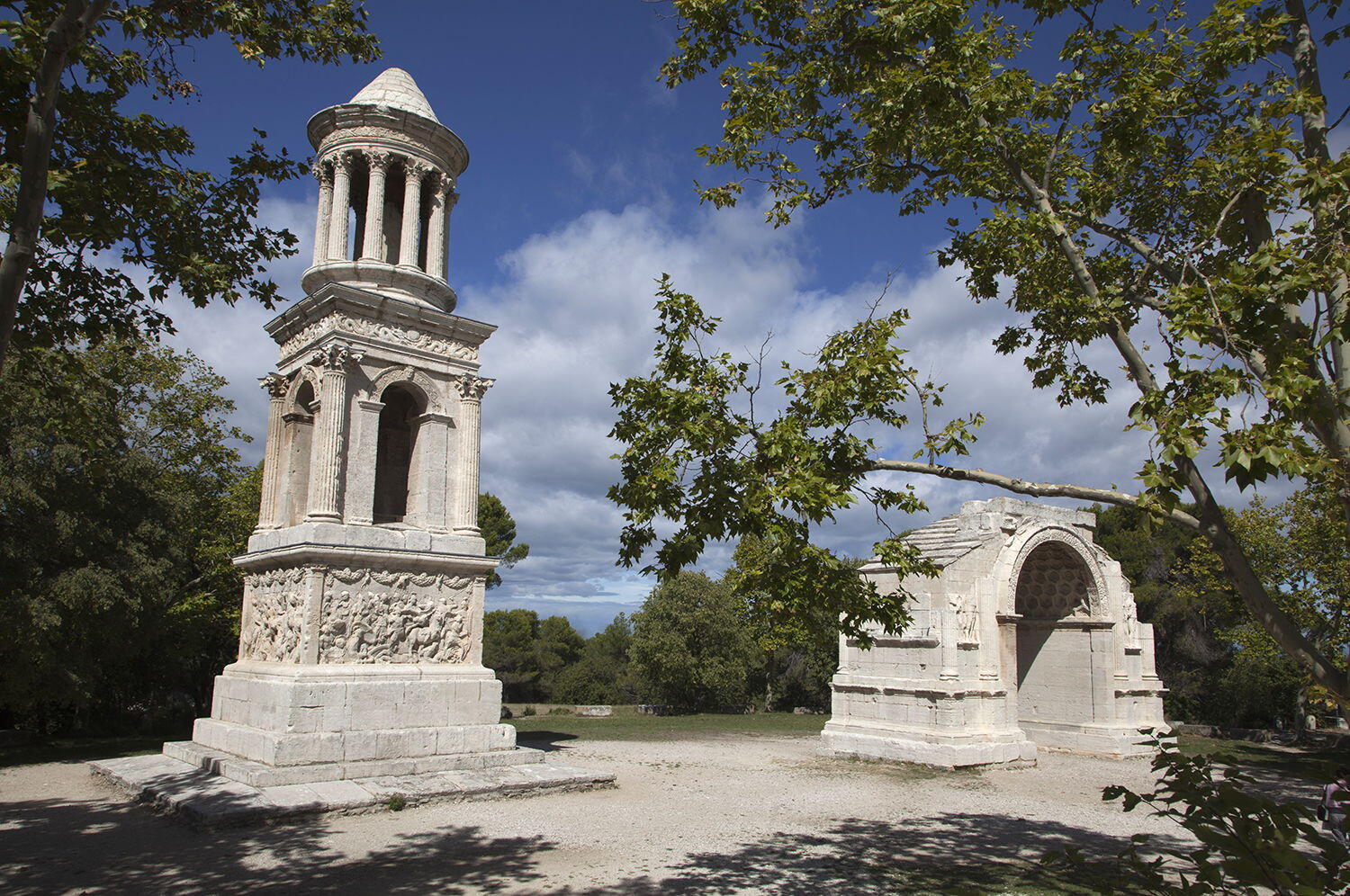 Practical Information
If you are using the Autoroute A7/E714 from the north (or south) leave at junction/sortie 25 and take the D99 road signed St-Rémy-de-Provence. Pass through Plan d'Orgon and follow the typically French tree-lined route to St-Rémy. The Mas de Nicolas is located on the northern outskirts of St-Rémy, just off the D99 which passes through the town a little north of the old centre. Well signed, it lies beyond a complex of sports facilities and access to the 166 spacious emplacements or pitches scattered amongst the greenery is simple.  All have electricity and there are three conveniently located and well-appointed sanitary blocks within easy reach of each pitch.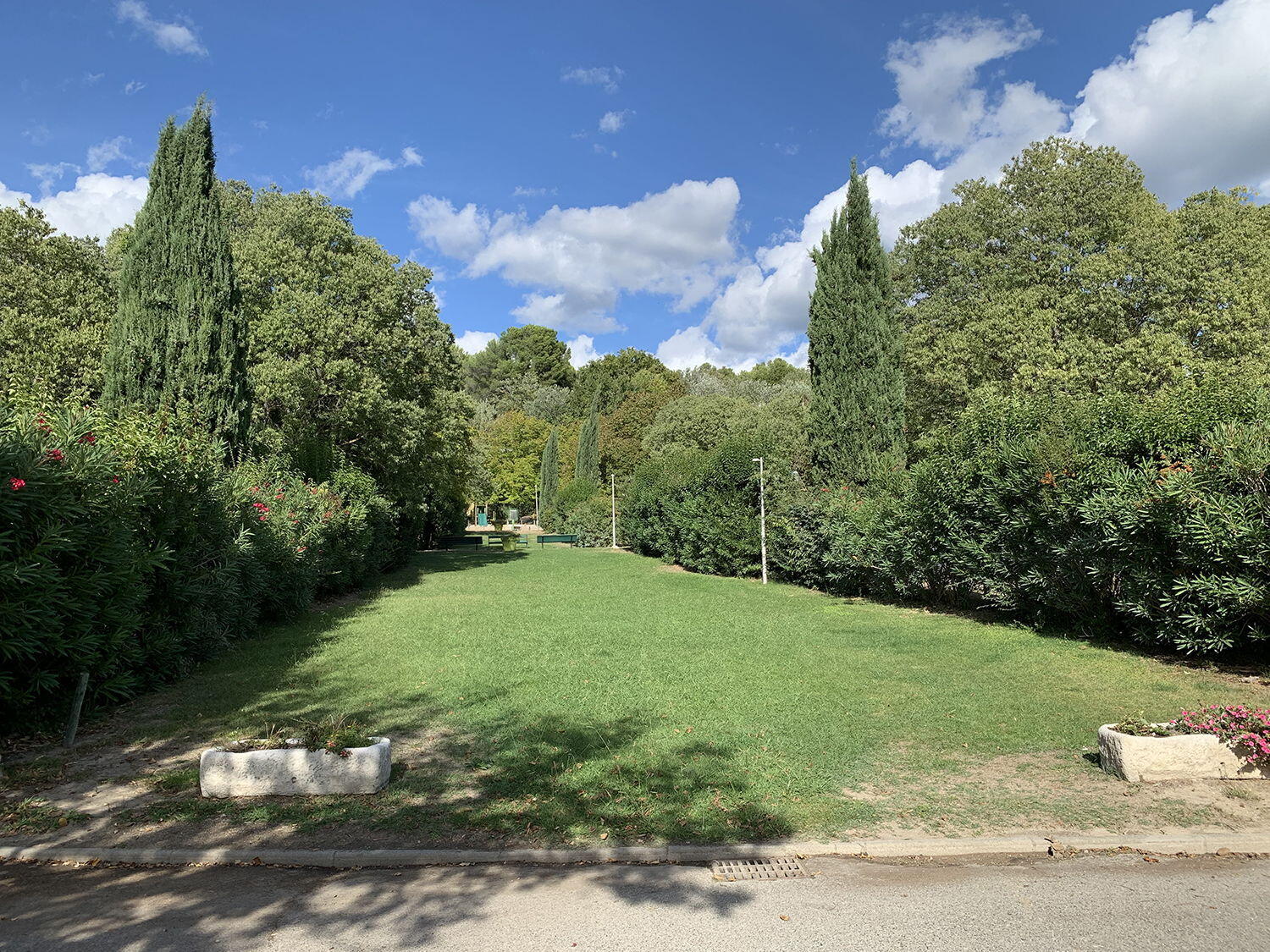 There are plenty of facilities to keep you busy on-site and the jewel in the crown is a splendid new swimming pool and spa installed just in time for the 2020 season. A Wi-Fi hotspot is available (free) around the bar/reception area and also on your pitch although you have to pay for this. A small food shop is there for any essentials you may need and fresh bread in the form of delicious baguettes is available every day.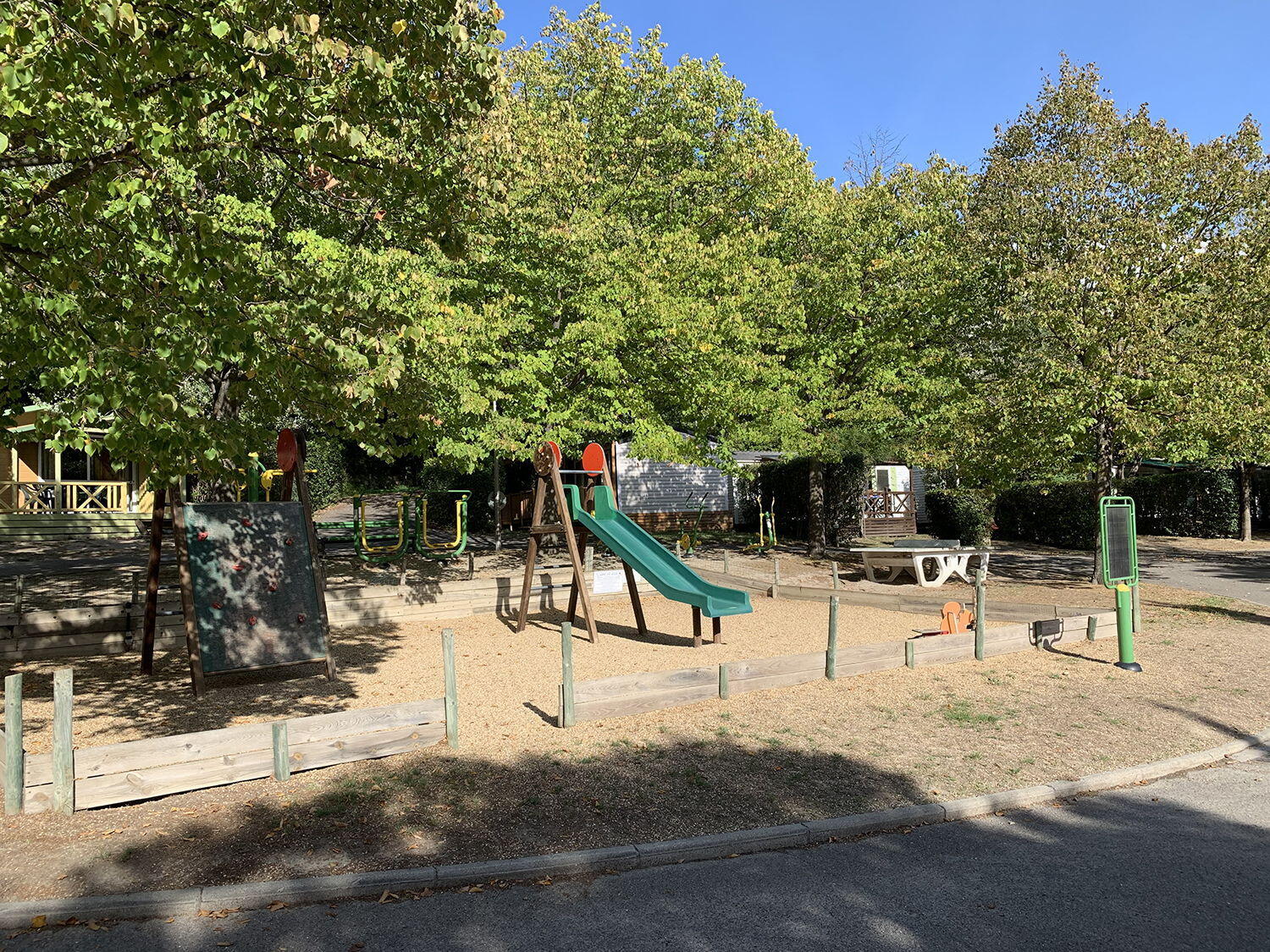 Camping Le Mas de Nicolas (website)
Avenue Plaisance du Touch
13210 St-Rémy-de-Provence
Telephone +33 (0)4 90 92 27 05
Email: contact@camping-masdenicolas.com
Open April – early October
Services Nearby
For more serious shopping, there is a superb large Intermarché nearby just a little further west along the D99 (where you can also obtain fuel) and several other smaller grocery shops including an organic or bio store 'La Vie Claire' (on Ave Albert Schweitzer) are located in the Old Town.  If you are looking for market-fresh produce as well as other regional items and happen to be staying here on a Wednesday then St-Rémy has one of the best markets in Provence and the bonus is that you can walk there from Mas de Nicolas in 15 minutes! You need to be quick though as the locals get there early and proceedings start at 07.00 and finish at 13.00!
On-site there is a small snack area where you can obtain pizza, chicken, french fries etc as well as a bar. However, there are plenty of restaurants in St-Rémy which are within walking distance. Rocca, on rue de la Commune, serves great Mediterranean food as well as Pizzas but if you want something a little different try Creperie Lou Planet on Place Favier – both come personally recommended!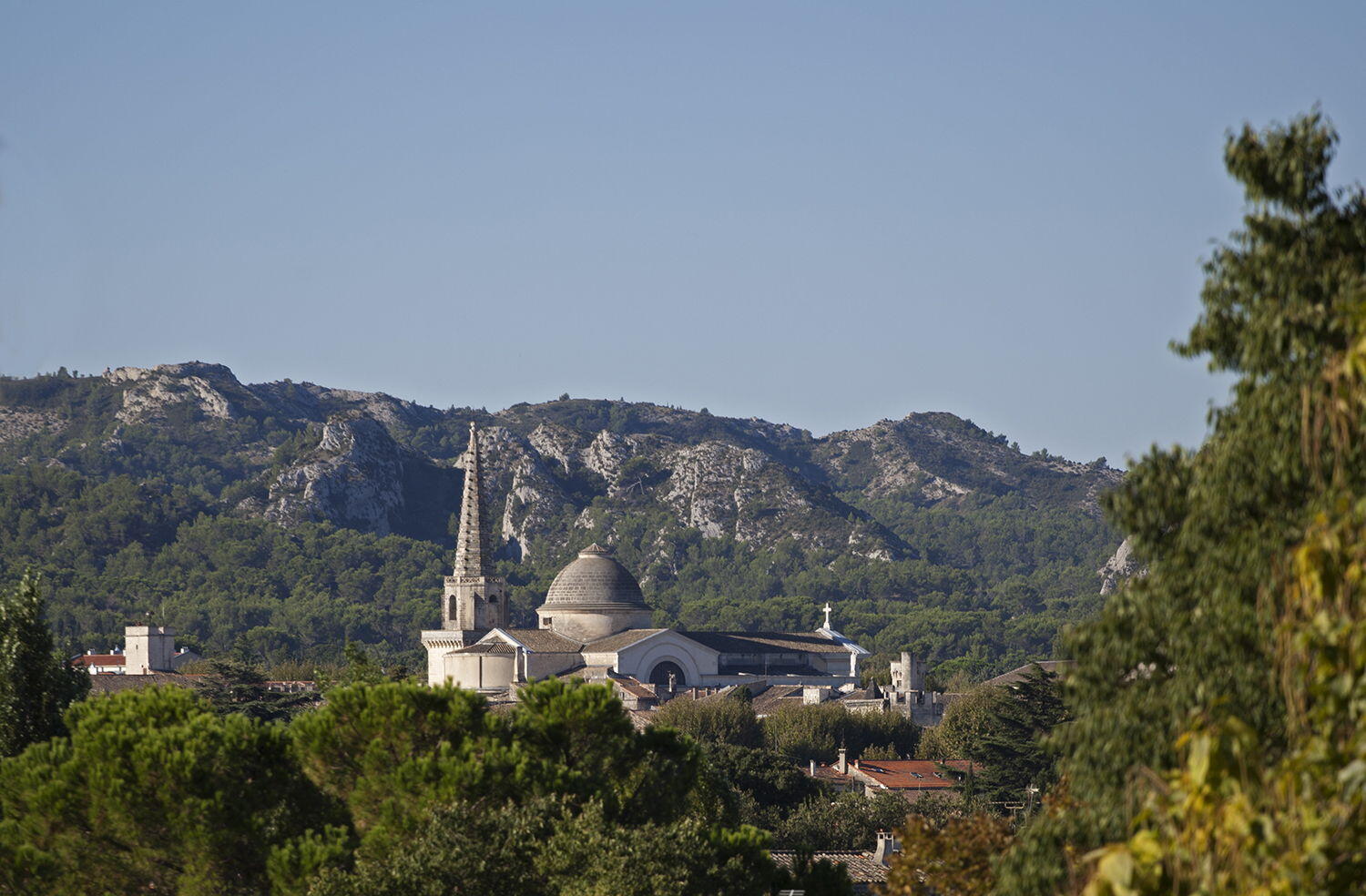 Discover St Remy
St-Rémy is in many ways the archetypal Provencal town built inside its ancient ramparts which now constitute a tree-lined boulevard around the old centre. There is much to see here and the walking itinerary 'A Perfect day in St-Rémy,' which can be found in my latest app 'Provence's Best', will ensure that you don't miss anything out during your stay! For example a little outside the old centre, fans of the great Vincent van Gogh can visit the Abbey St-Paul de Mausanne where he spent time towards the end of his life being looked after following the emotional turmoil he underwent while living in Arles.
Explore the Region
Due to St Remy's central location, there is a great selection of road trips which can be enjoyed without travelling too far. Continuing the Van Gogh theme, you can easily follow my 'In the footsteps of Van Gogh' route to Arles over the Alpilles past the rocky fortress at Les Baux and Daudet's famous Moulin at Fontvieille.
A little further afield you can explore the Calanques, a series of rocky fjord-like inlets, by boat from Cassis or nearby Marseille, comfortably in one day.  Another couple of day trips nearby are 'A perfect day in the Luberon' and my 'Côtes du Rhône Wine Route' where you can discover all the fascinating wine villages which give their name to the famous wines of the region. If you feel the need to venture over the mighty Rhône then you must visit the Pont du Gard! If you've time, then follow my itinerary on the App from Uzès to Nîmes which includes this magnificent structure from the Classical era.
Get the App
PROVENCE'S BEST starts with essential TRIP-PLANNING information and an overview of key DESTINATIONS so you can decide where to stay.
Hand-crafted ITINERARIES then offer first-timers a selection of suggestions on how to spend their time; ranging from simple day-trips to extensive multi-day tours of the region.
Or just dive right into the SEE & DO section, which provides backgrounders on ART, CULTURE & HISTORY; makes suggestions for travelling KIDS & FAMILIES; and includes a run-down of the region's best BEACHES.
Finally, the app details many good places to EAT & DRINK to ensure the perfect trip.
All rights reserved. Perfectly Provence articles and other content may not be published, broadcast, rewritten (including translations into other languages) or redistributed without written permission. For usage information, please contact us.
Syndication Information
Affiliate Information
As an Amazon Associate, this website earns from qualifying purchases. Some recipes, posts and pages may have affiliate links. If you purchase via these links, we receive a small commission that does not impact your price. Thank you in advance for supporting our work to maintain Perfectly Provence.