Why You Should Visit Porquerolles
Minutes away from the Cote d'Azur shoreline, this tiny outcropping is a world away from the glitz and glamour of Saint-Tropez. Porquerolles is one of three islands that form the Îles d'Hyères Archipelago. Only a 10-minute ferry ride from terra firma this spit of land is only 7 km (4.3 miles) long and 3 km (1.9 miles) wide, but larger than its two neighbours, Port-Cros (National Park) and île du Levant (a military installation and a nudist colony). Porquerolles attracts day-trippers from Hyères and vacationers who are looking for an escape from the crowds and hoping to experience the more "native" side of the Cote D'Azur.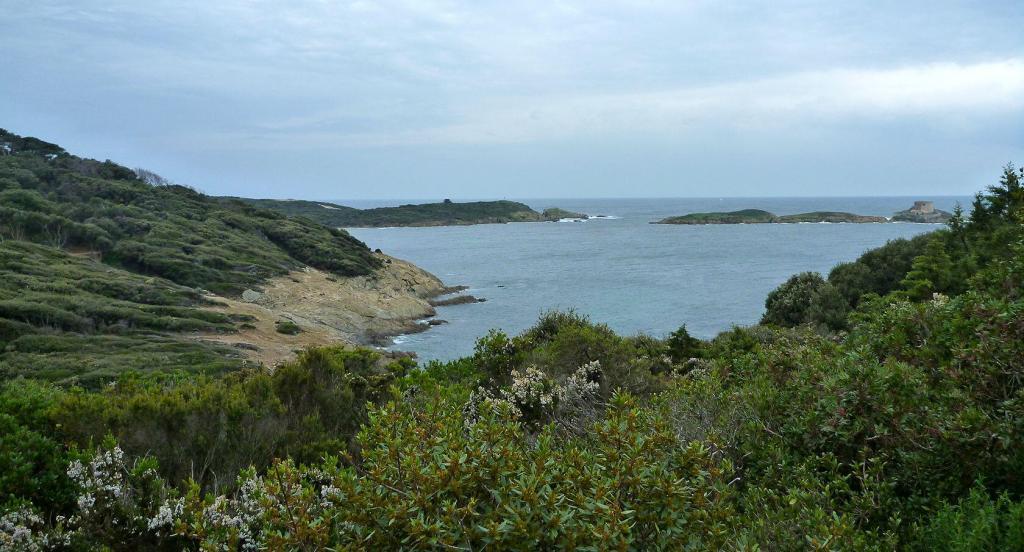 Located between Toulon and Saint-Tropez, Porquerolles and the other two islands are also known as les Îles d'Or (Golden Islands). Roman ruins dating from the 3rd-century offer proof of early inhabitation on Porquerolles, however, the village was only established in 1820 and even today the permanent population barely hovers around 200 people. In 1912, François Joseph Fournier bought the island as a present for his bride. Fournier was an adventurer who explored parts of Mexico, where he amassed his fortune in gold and silver. He eventually died on Porquerolles, but not before converting roughly 500-acres of land into vineyards, and planting olive trees and citrus groves. Today, there are three vineyards on the island that produce wine under the vin des Côtes de Provence classification.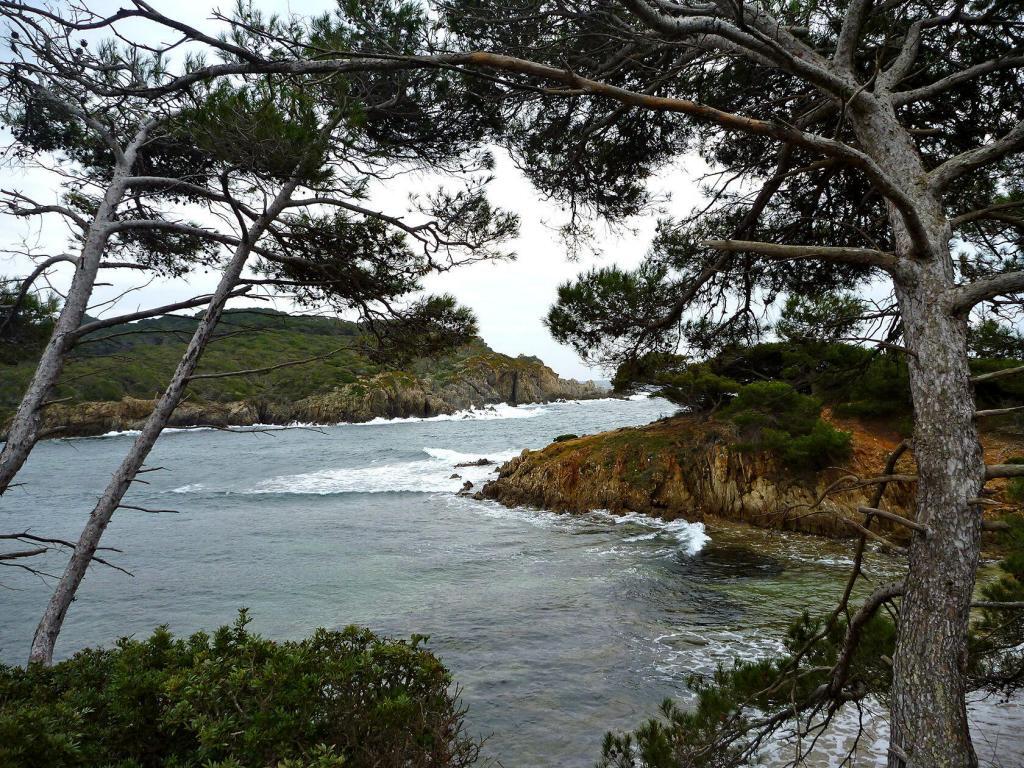 Why should you plan a visit to Porquerolles?
In 1971, the French state purchased 80% of Porquerolles with the intent of protecting the island from over-development. Since 1988, the islands are safeguarded and managed as part of Port-Cros National Park. The park status limits the number of annual visitors and strictly regulates development on the island and within the protected marine boundary.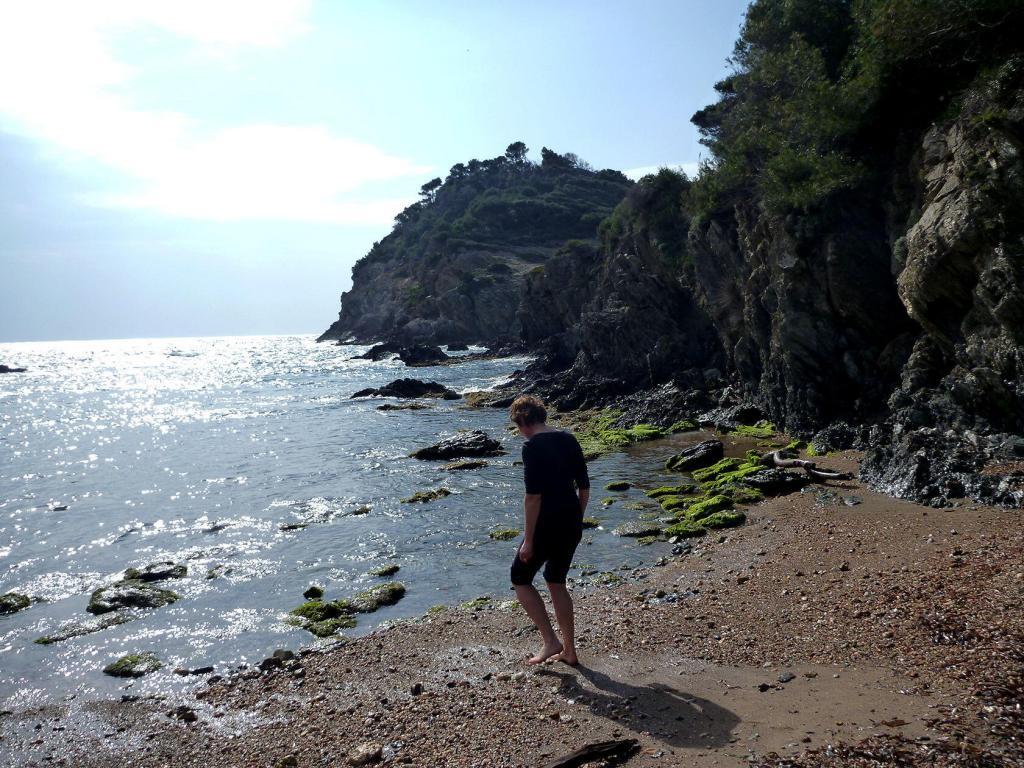 The sandy beaches on the north side of Porquerolles are beautiful and isolated. In the off-season, you might even find one to call your own for the day.
The south side of the island is the drama-queen where rocky cliffs protect azure inlets and pebbled shores.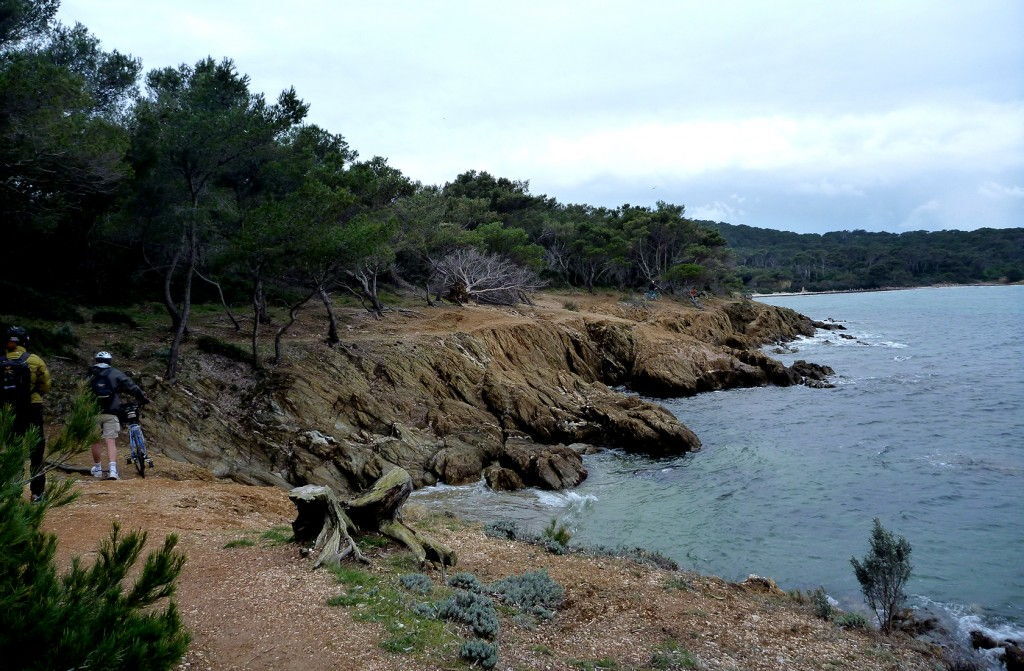 There are very few cars on Porquerolles, offering a refreshing chance to explore the trails at your own pace. There are 60 km of hiking and biking trails, but since everyone is doing the same thing the number of available bikes might be limited, so it is best to reserve in advance. Here is a link for bike rentals.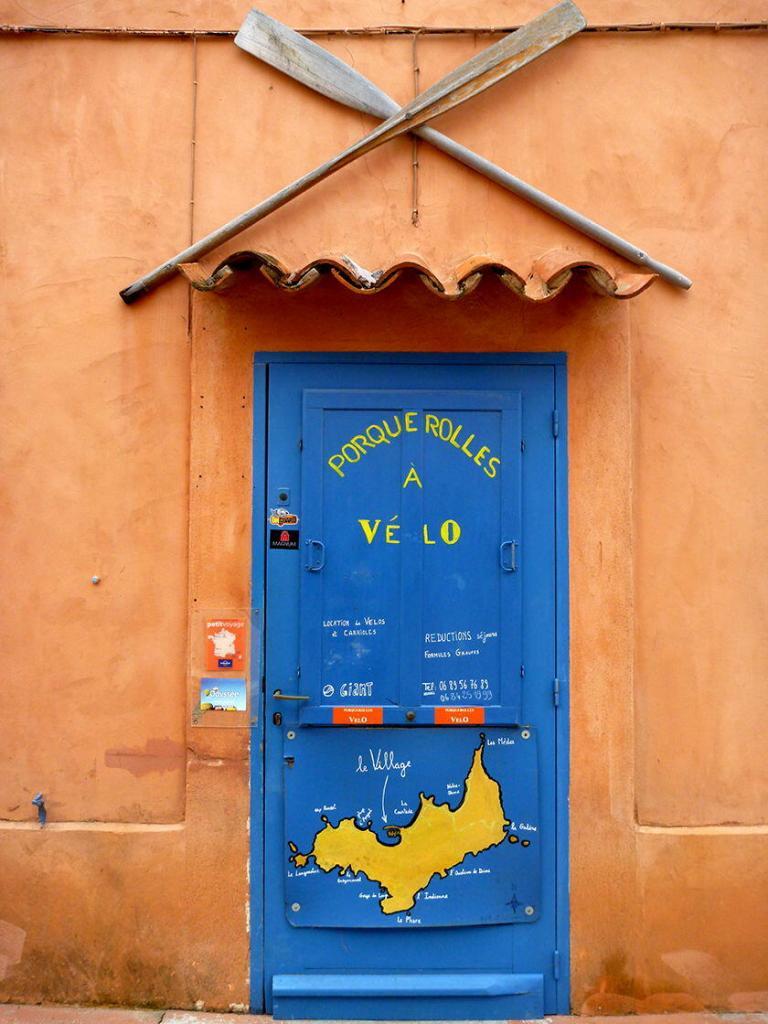 Enjoy a drink in the village square – Place d'Armes – and get a feel for what the Cote d'Azur was like before the mega yachts and supermodels arrived. Here is a link to the restaurants in Porquerolles.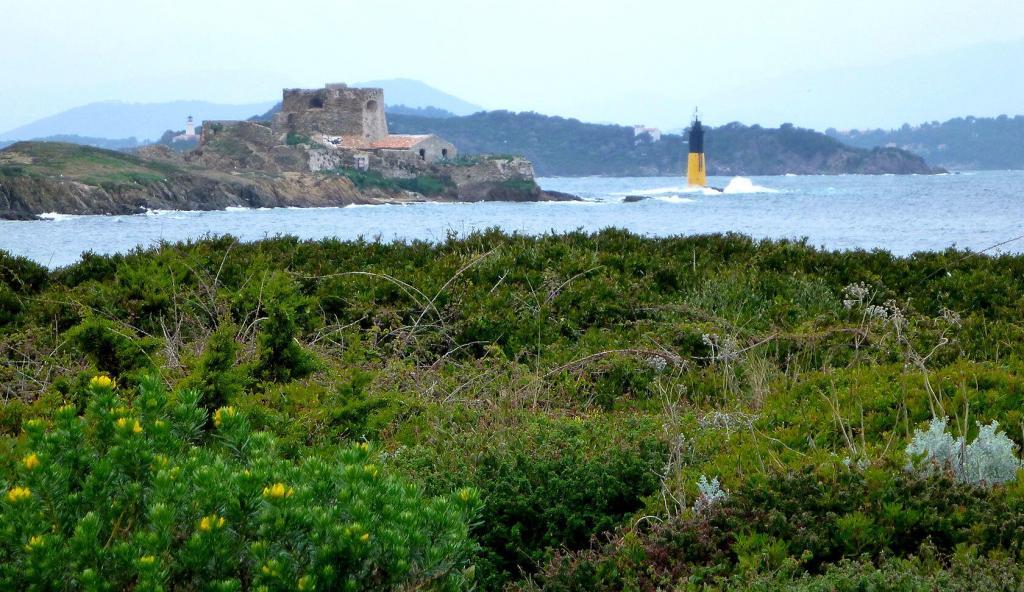 Tempted to stay over on this slice of paradise where Mediterranean breezes caress pine and eucalyptus trees?  Here is a link for accommodation options on the island.
Now, that we have peaked your interest…
How do you get to Porquerolles? The ferry service runs all year from La Tour Fondue. Be warned that summer months can be busy, so advanced planning is highly recommended.
All rights reserved. Perfectly Provence articles and other content may not be published, broadcast, rewritten (including translations into other languages) or redistributed without written permission. For usage information, please contact us.
Syndication Information
Affiliate Information
As an Amazon Associate, this website earns from qualifying purchases. Some recipes, posts and pages may have affiliate links. If you purchase via these links, we receive a small commission that does not impact your price. Thank you in advance for supporting our work to maintain Perfectly Provence.