Your Guide to Lavender in Provence
A Guide to Lavender in Provence
You either love lavender or you hate it. The essence is used for insomnia, headaches, to cleanse cuts or insect bites, deter mosquitoes and more. Despite its uses though, there's no denying that it's absolutely stunning in the plant form, and oh so iconic of our beloved Provence. Continue reading here for this contributor blog post and photos by Curious Provence. Discover her lavender photoshoots from June through August.
How is Lavender Processed?
As Ashley mentions above, when it comes to lavender you fall into one of two camps (pro or con), but that is likely because of your exposure to over-processed, or worse, chemically created scents that try to mimic the natural version.
Lavender oil is expensive, although not quite as much as a return flight to France (from North America).  Having participated in the harvest and watched the distillation process, we fully appreciate how much product (lavender) needs to be grown to produce that little vial of essential oil.
Here, is a summary of the distillation process for traditional lavender growers:
The flowers are cut, bundled and left to dry in the field for 1-2 days.
Tractors loaded with dried bundles haul their purple loads to the distillery.
This is where the bales of flowers are stuffed into enormous vats. It is incredibly hard work, but you smell terrific at the end of the day.
Once the vat lids are closed, steam is pumped through the tubes (think large pressure cookers) until the flowers are hot enough to release their essence.
This liquid has two components; a clear heavily scented essence and a fractional amount of essential oil. Both parts are collected and sold for commercial use.
The Lavender Business
In Provence, there is a significant agricultural industry built around these purple plants, which includes farmers, distillery owners and manufacturers (cosmetics, food). The is also an enormous impact on the tourism industry with countless visitors clamouring to get to see the rows of lavender plants at the peak of the blooming cycle. There are tour groups and private guides who count on the lavender playing a part in their summer business.
Lavender Viewing in Provence
Sault is generally considered to be the centre of Lavender in the region. However, you can find large-scale fields in the Vaucluse, in markets, the Luberon, the Valensole Plateau, la Vallée de Jabron, and if you are lucky off-the-beaten-track.
Ashley shared two terrific resources, a choice of seven (7) driving routes, and a 5Km walking route from the Sault tourist office.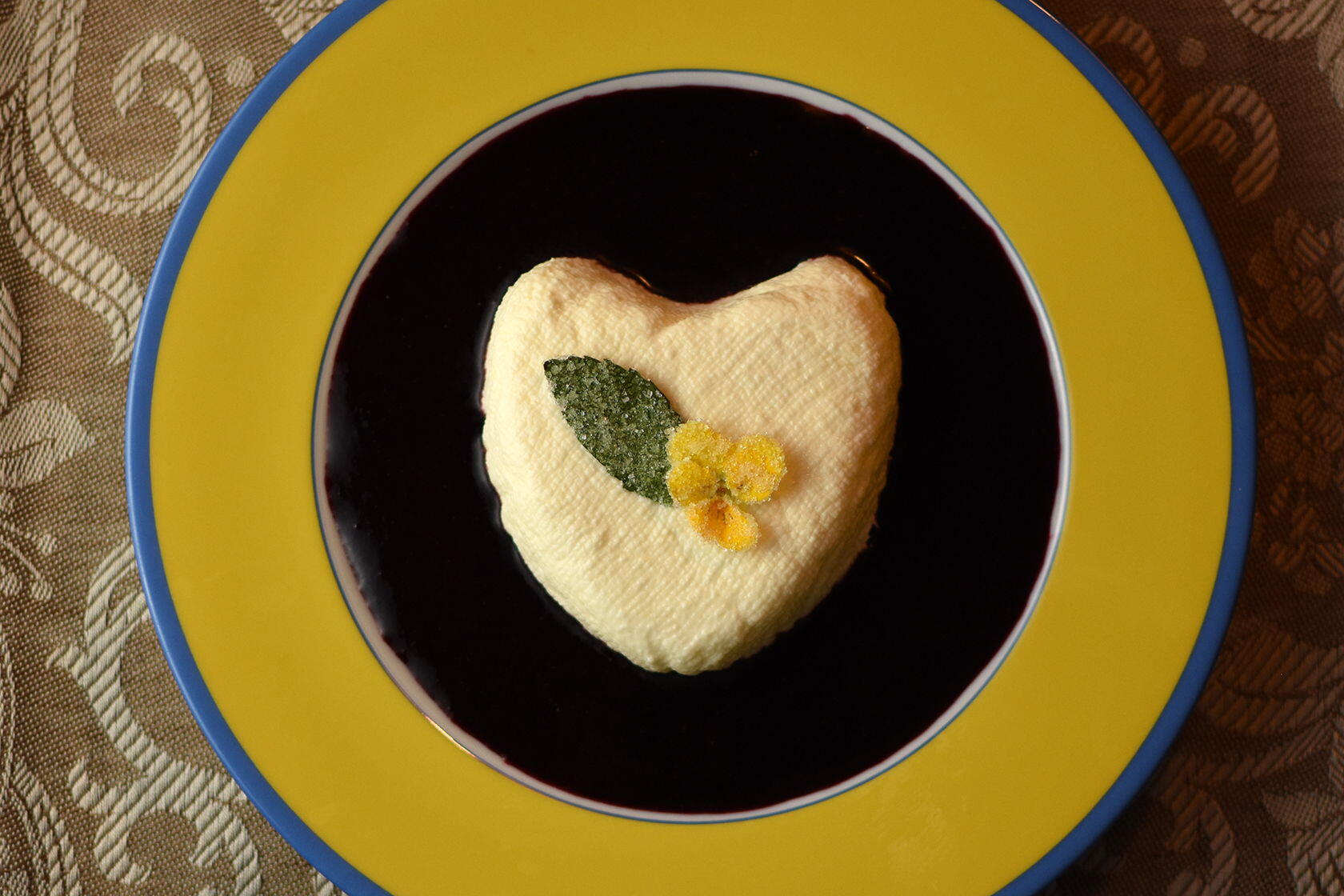 Cooking with Lavender
Lemon Lavender Buttermilk Cornmeal Olive Oil Cake by David @Cocoa&Lavender
Paula's Lavender Mint Meyer Lemonade
The photo above: Tangy Dessert Lemon-Lavender Hearts with Lemon Curd