Living in Aix-en-Provence and Loving it
Americans Susan and Sam Gish moved to Aix-en-Provence two years ago. It's unlikely that this Francophile couple's relocation to France, from Philadelphia, was a surprise to any of their food industry friends. During previous travels to France, Susan and Sam discovered the influence of terroir in the different French wine regions. They even honeymooned in Épernay (Champagne).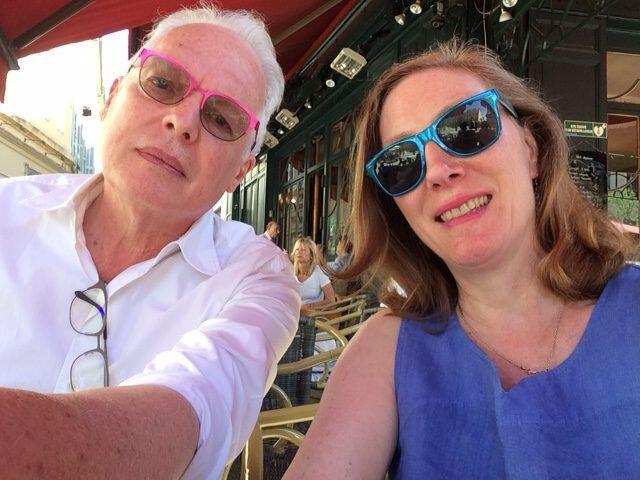 Susan translated her degree, a Bachelor of Fine Arts and minor in Journalism, into a career in acting, and as a casting director before launching – The Philadelphia Casting Company Inc. Sam Gish (a.k.a Chef Sam) spent a long career in the restaurant industry as a Maître d' in some of Philadelphia's top restaurants. A wine and food lover at his core, Sam is a fabulous cook and has studied wine almost enough to be a sommelier.
Recently, they have been contributing to Lynne's Aixcentric blog with restaurant reviews, market tips and recipes. Susan agreed to answer some questions about their new home in France.
---
Where I Live, Aix-en-Provence
Why is Aix a great place to visit or live?
After spending vacations in Cassis, Susan and Sam decided to sell everything they owned in Philadelphia and move to France. As much as they love Cassis, the town felt too small, and Marseille seemed too large. They settled on Aix-en-Provence as the city's compact geography has much to offer.
In Susan's words, "Aix is great! It has culture, music, museums, theatre, art. There are great markets and cafés. And, it's the city of fountains and the city of music, how great is that? Cezanne, such history! We can look at St. Victoire or go to the sea for peace."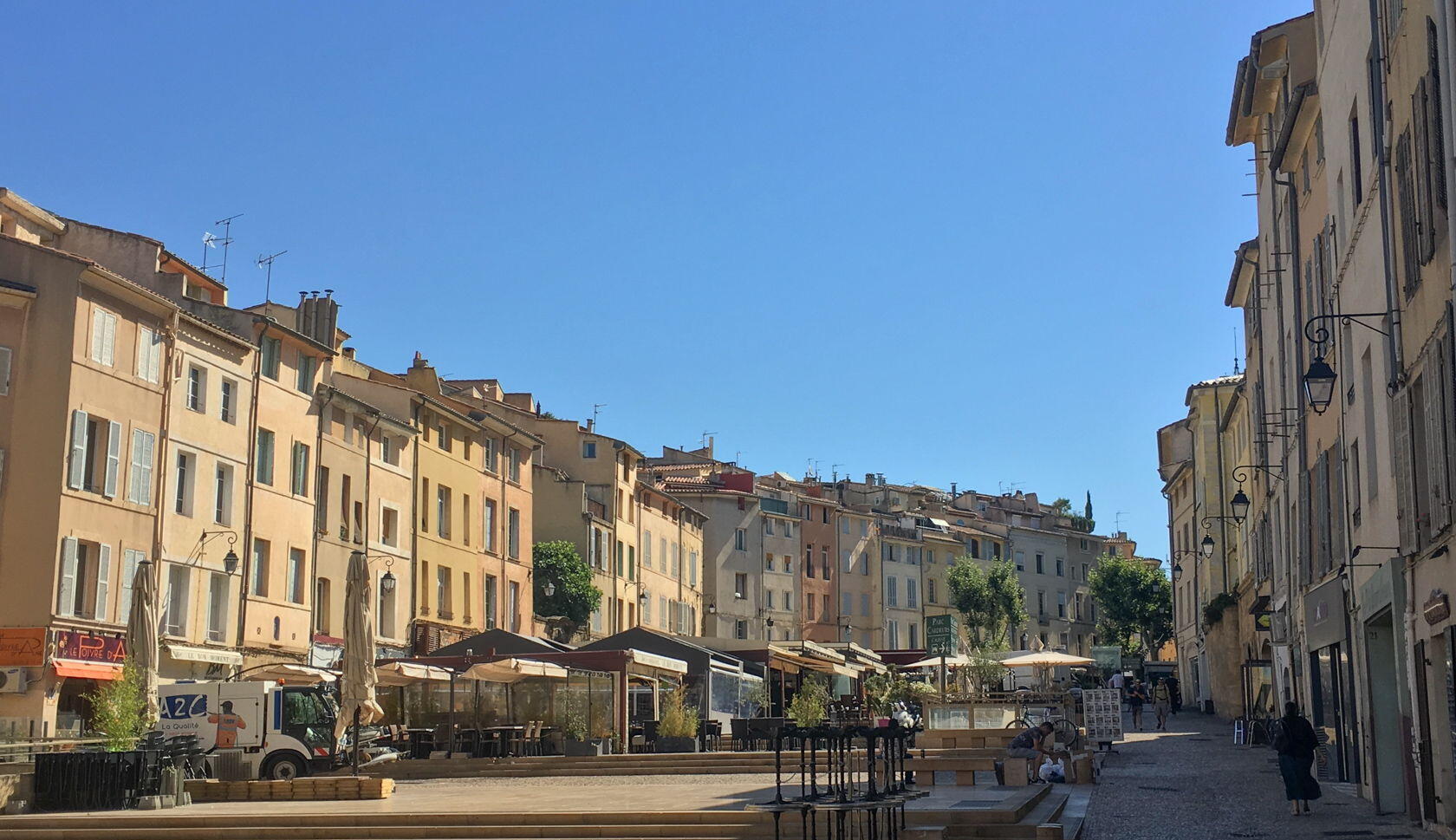 Back in the States, Susan filled her weekends as a farmer's market manager. This hobby fueled her passion for local, seasonal food and helping farmers. Now, she can visit the daily markets in Aix-en-Provence, chat with vendors and purchase directly from regional producers. We asked if she had any favourite vendors? Yes. At the Place Richeleme marché, the produce vendor from Cucuron and L'Oceane for fish are her top picks. For a sweet fix, she likes the jam from Christophe of Nos Saveurs Provencales and the olives from Loren at the market in Place des Prêcheurs.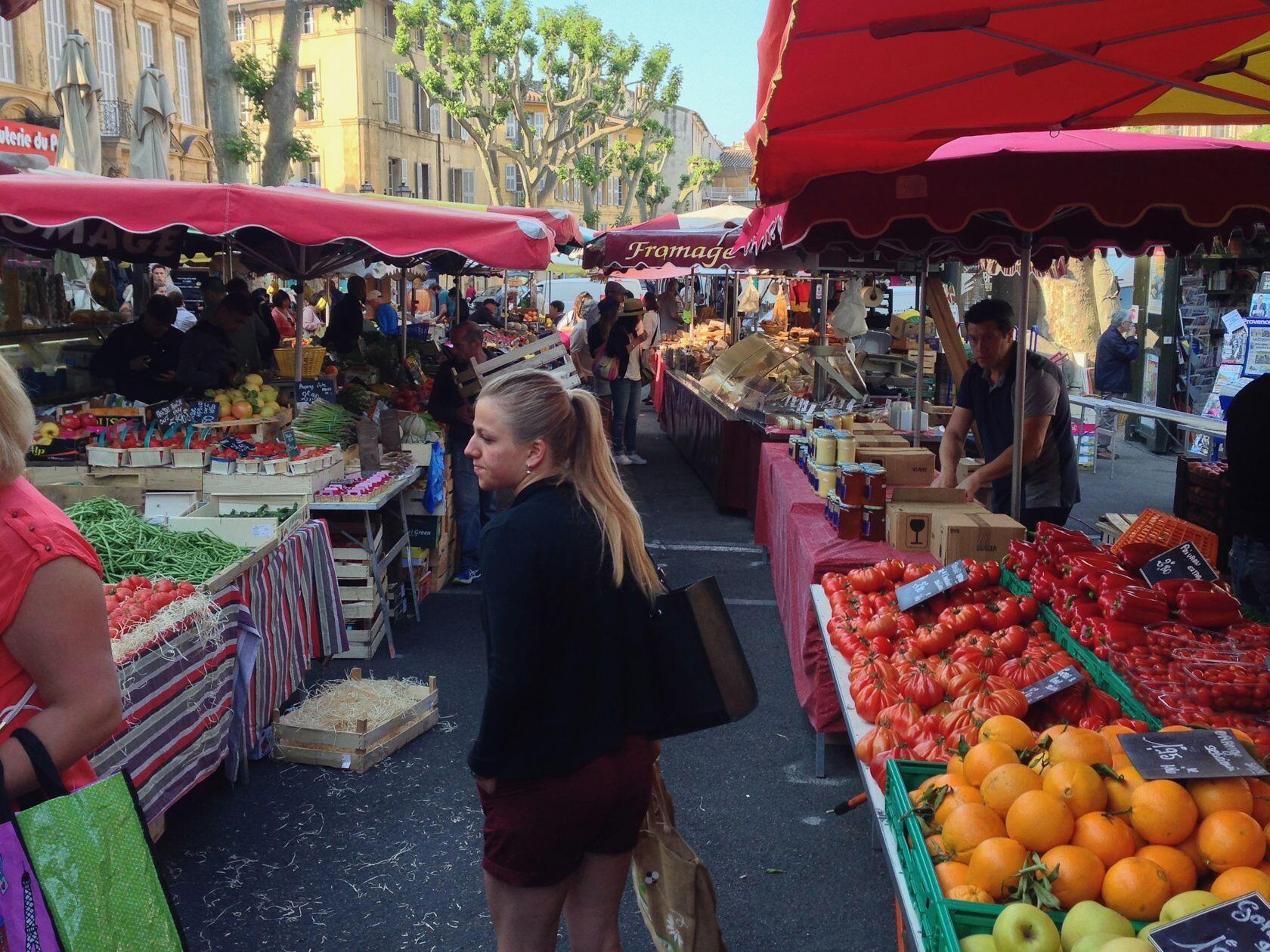 Is there a must-see attraction in Aix-en-Provence?
Susan is fascinated by the fountains of Aix. Known as the City of Water, Aix-en-Provence was settled in 122 BC by the Romans who found natural springs, and they called the city Aquae Sextiae after one of their key consuls Sextius Calvinus. The "Waters of Sextius" provided the population with water (both hot and cold) for daily life, animal husbandry and thermal baths. To understand more about the history of this ancient city, follow this self-guided walking tour of the fountains of Aix-en-Provence.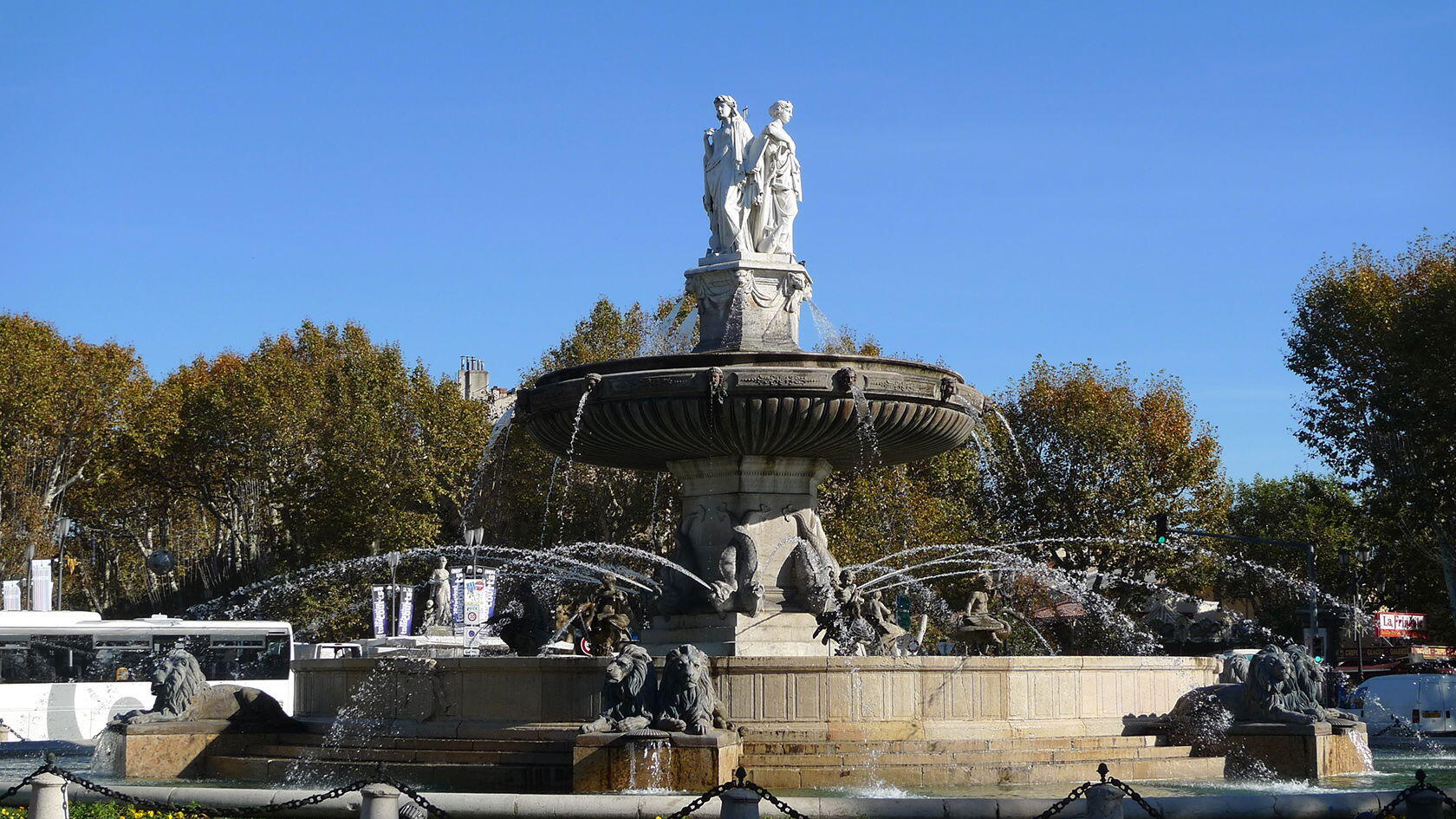 Eating and Drinking in Town
Where do you go for coffee?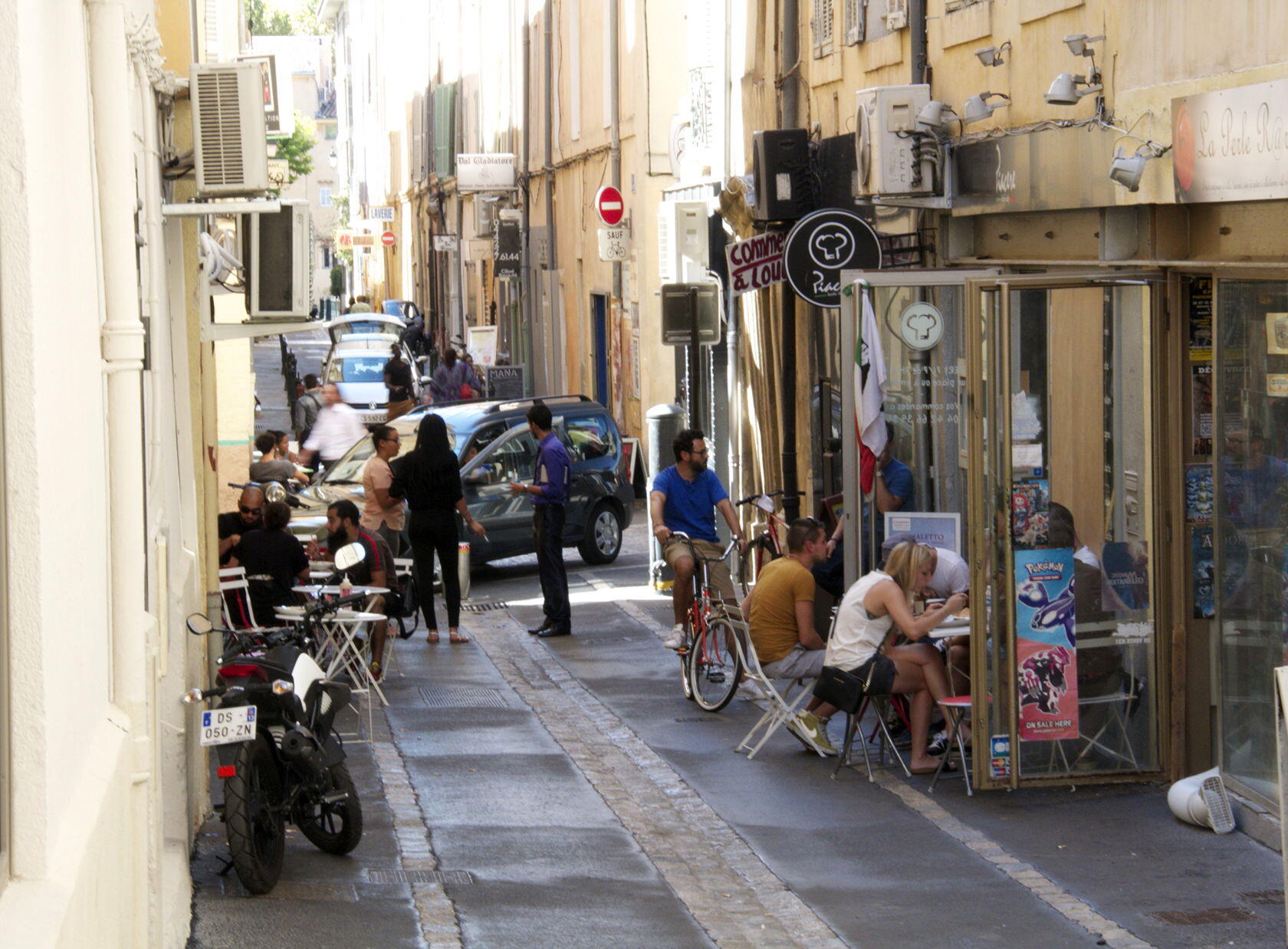 Local and no-frills: Uniq café on Place Richelme for coffee and an excellent location to watch the comings and goings of daily life in the city.
Drinking in the sun: The tabac next to the Cathedral on Rue Saporta, choose a table and soak up the late morning sun.
Quiet time: The Italian place on the corner of Rue d'Italie and the start of Rue Gambetta has sunny tables, and it is a comfortable place to drink coffee by yourself.
Feel like home fix: Susan suggests Mana espresso for a hipster Brooklyn experience and suggests that you try their brownie with sea salt.
Do you have a favourite bakery?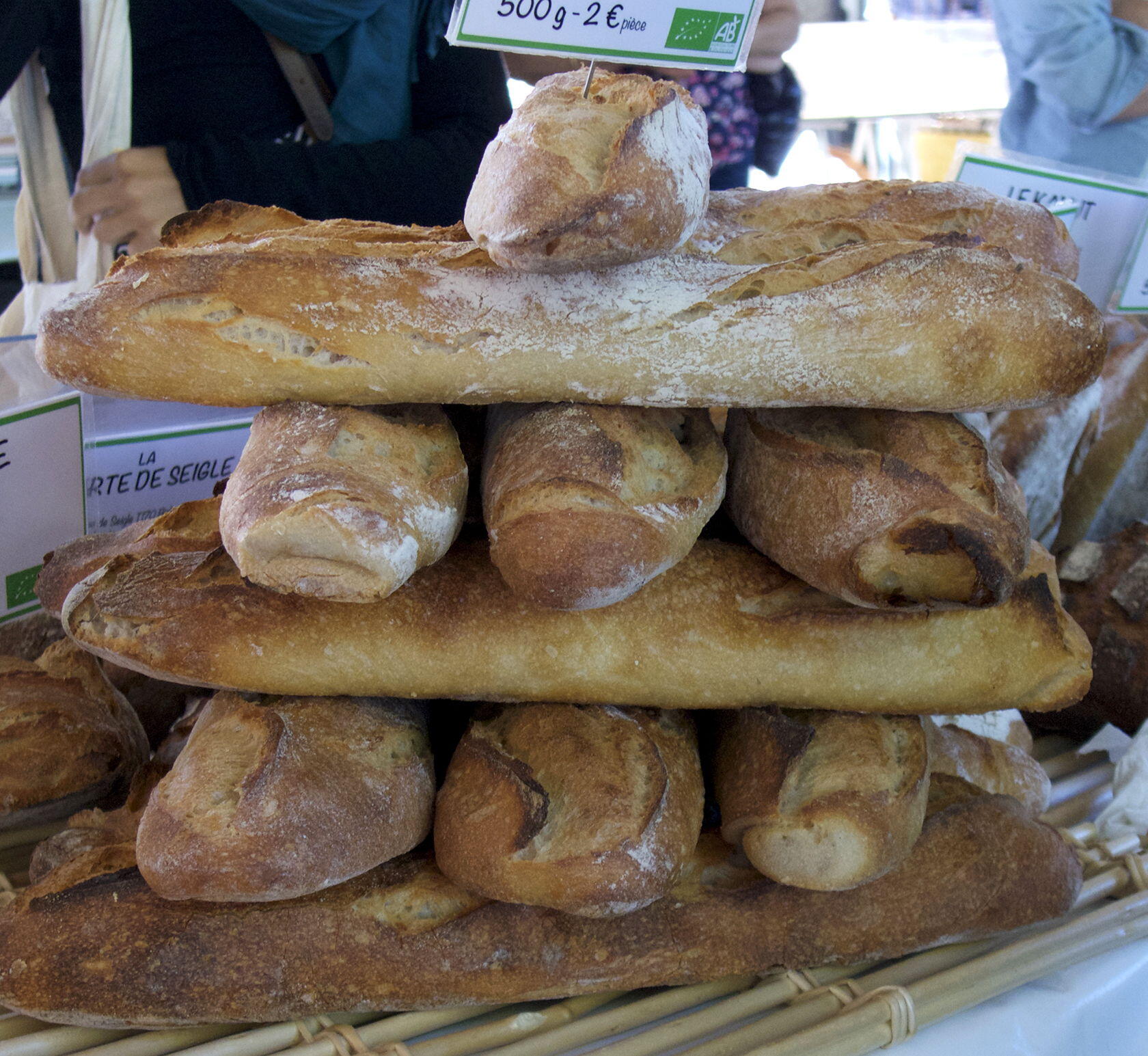 When it comes to "daily" bread, Susan's top pick (also mine) is Farinoman Fou, located at 5 rue Mignet, just off Place des Prêcheurs. Tuesday through Saturday head to this boulangerie for their top-quality artisanal loaves. The cartes des pain indicates which days each of the specialty types of bread. However, it's best to go early before they run out of some of the favourites like Choco-Sourire (chocolate smile).
Another one of Susan's favourite bread stops is La Fabrique à Pain at 4 rue Pierre de Coubertin. Open daily; this bakery works with a shortlist of suppliers to create organic, naturally leavened bread.
For the love of bread, discover the various types of loaves you might find in a typical bakery.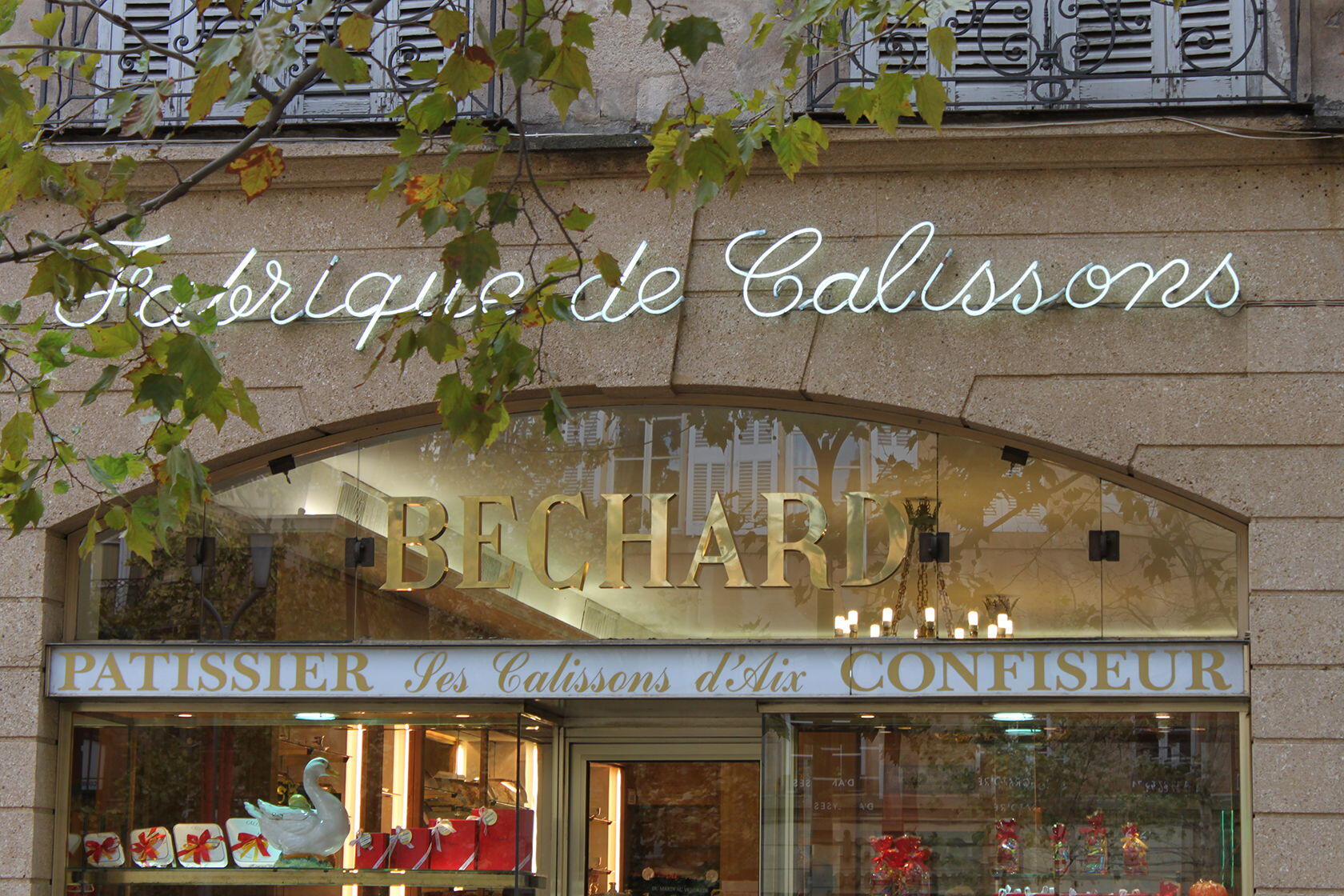 We didn't specifically ask Susan about patisseries, but it is France after all, and who can resist the sweet temptation at Segond, Riederer, Bechard and Wiebel? Although she did admit that her preference for cakes is Segond.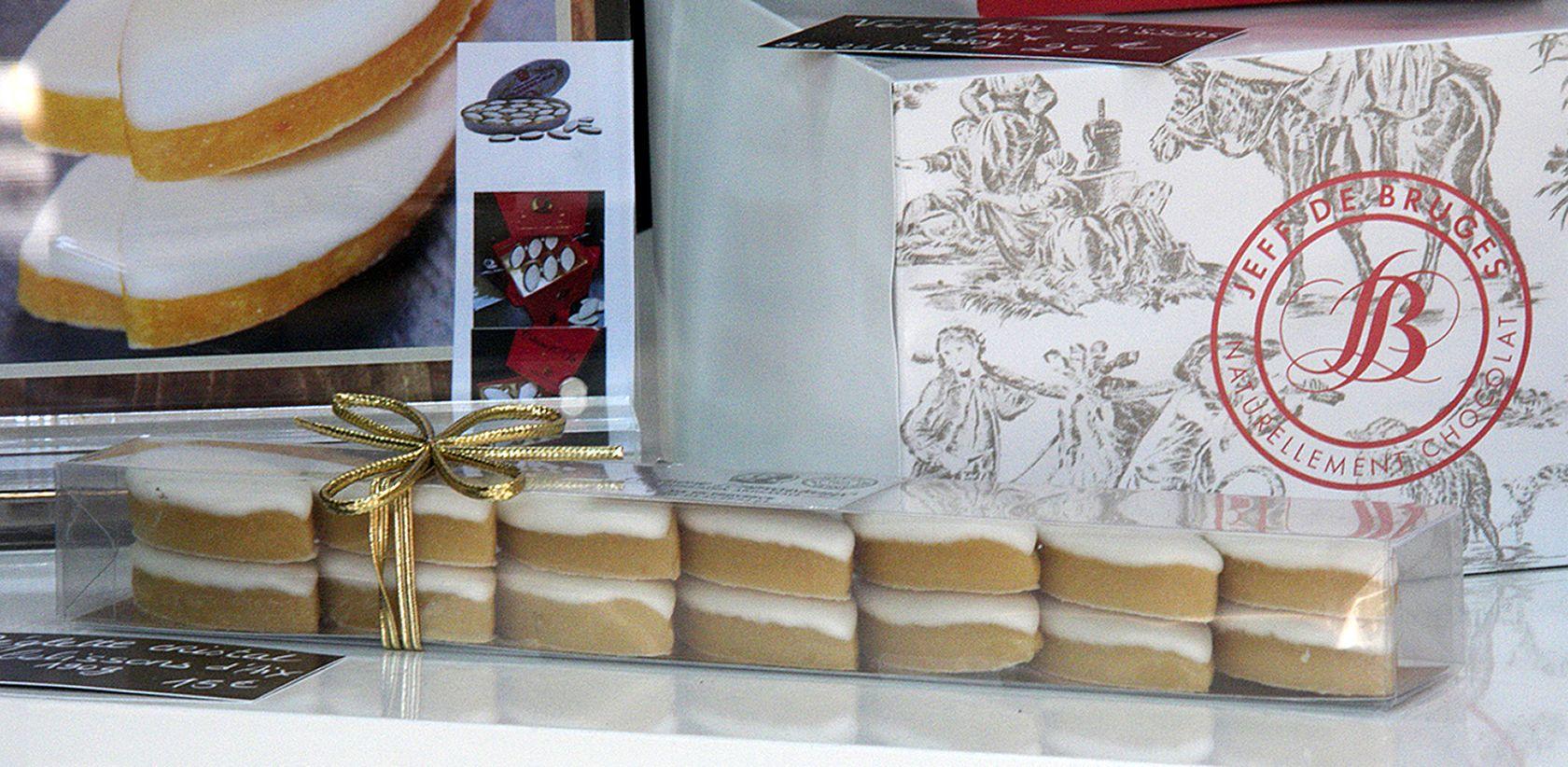 Don't leave Aix-en-Provence before you try the Calisson d'Aix and, if time permits, visit the Roi René factory.
Where do you recommend for a casual lunch with friends?
There are a few restaurants that we like for leisurely mid-day meals, including Entre Midi et Deux and Tita for falafel. Read Susan's review of Entre de et Midi here.
Where is your go-to spot for an apéro?
Head to one of the touristy places on the Cours Mirabeau for great people watching.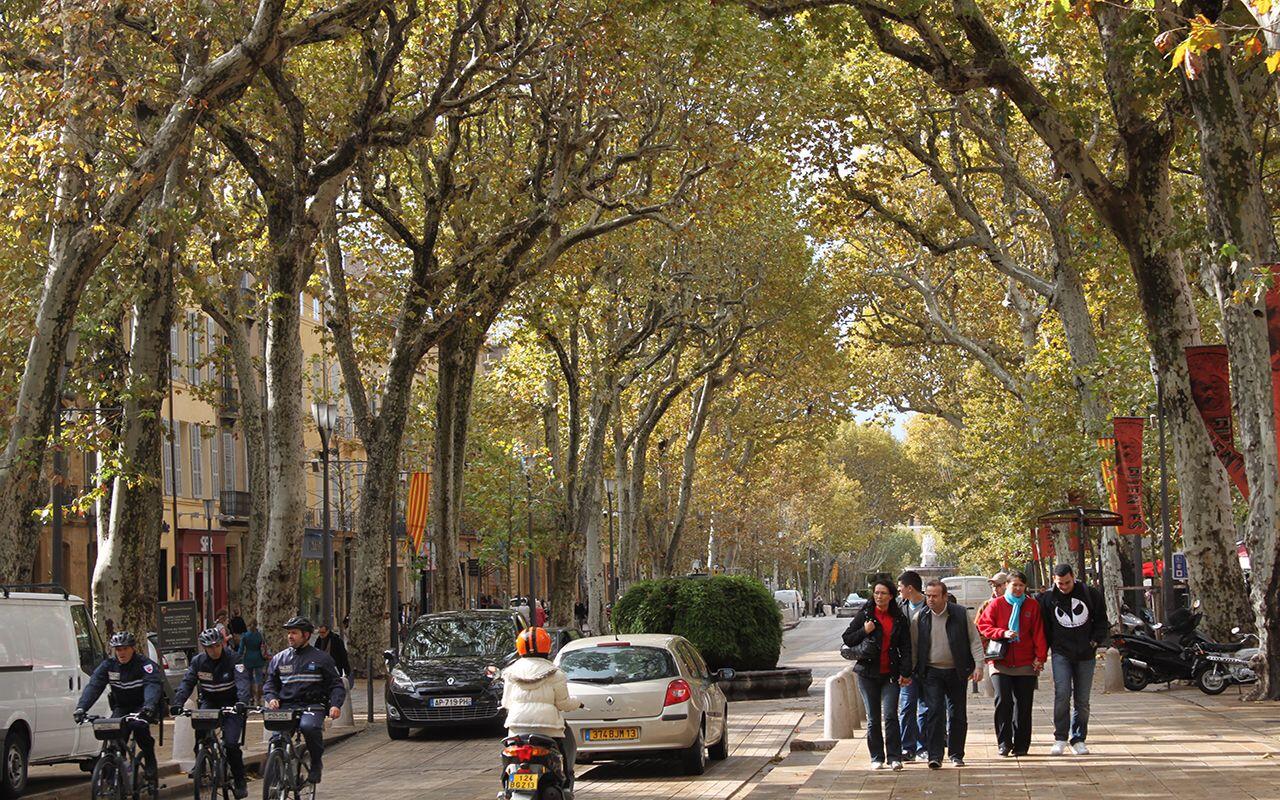 What is your top pick for a romantic dinner?
At home, chez Chef Sam.
Where do you like to go for dinner with friends?
With friends in the restaurant industry, this couple likes to entertain in style. Although, their approach has changed a bit since moving to Provence.
"We were known for our extravagant dinner parties among friends, especially our yearly cassoulet party. We would seat 25+ people in our not very large living room, and there was an actual waiting list each year of friends that wanted to be invited. Since duck confit was almost impossible to get a quantity of, Sam would make the duck confit for the cassoulet. Now that we are in a small apartment in Aix, our dinner parties and yearly cassoulet party is limited to 7 people, and we can buy duck confit!"
Here is Sam and Susan's recipe for tarte aux citron.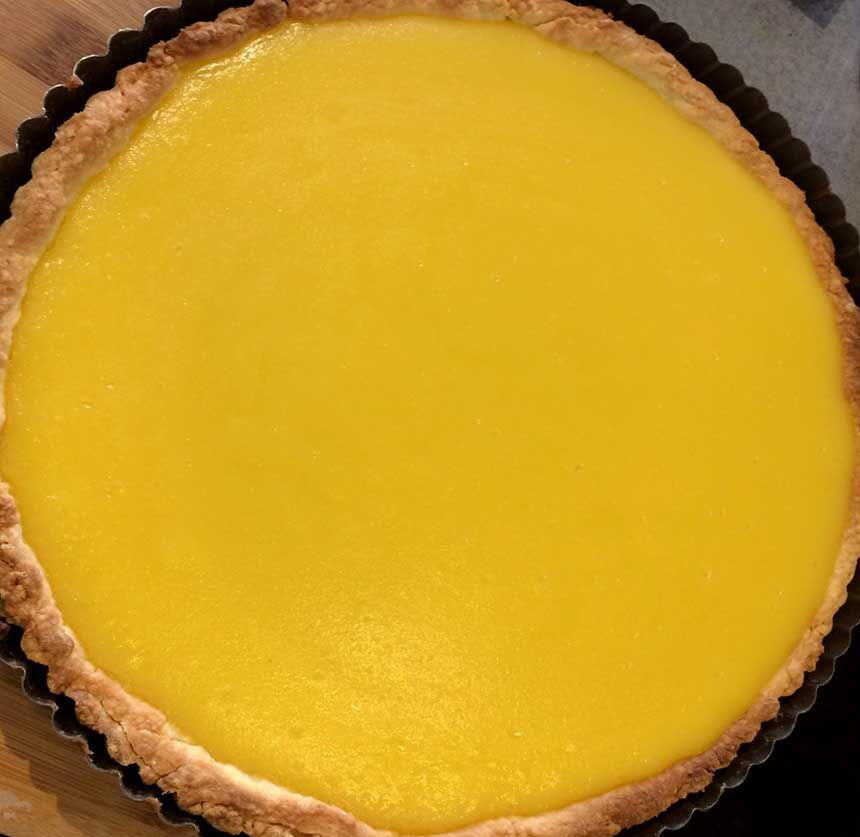 All rights reserved. Perfectly Provence articles and other content may not be published, broadcast, rewritten (including translations into other languages) or redistributed without written permission. For usage information, please contact us.
Syndication Information
Affiliate Information
As an Amazon Associate, this website earns from qualifying purchases. Some recipes, posts and pages may have affiliate links. If you purchase via these links, we receive a small commission that does not impact your price. Thank you in advance for supporting our work to maintain Perfectly Provence.