Endless Reasons to Visit Marseille in Provence
Alexis Steinman is an American, an explorer and a storyteller who has chosen to live in Marseille. Fully bilingual, Alexis settled in Marseille in September 2017. The city continues to feeds her curiosity and her stomach. For this talented writer, the port city offers endless opportunities to share the stories under its cultural quilt. Join Alexis on her Culinary Backstreets food tour to discover some of the delights – beyond bouillabaisse – in Marseille. Follow Alexis on her Instagram feed @YesWayMarseille and visit her website.
---
Where I Live, Marseille
Tell us a bit about where you live in Provence?
I live in Marseille, a straight shot south of Paris on the Mediterranean Sea. Though France's 2nd-largest city, locals liken it more to 111 villages. Gritty and gorgeous, Marseille is a multi-cultural port city that feels more Mediterranean than French.
Some of the many reasons to visit include, the long coastline for beach-going and boating, the temperate climate, the abundant sun, the diversity (of people, of architecture, of activities), and the southern, laid-back pace. The locals are fiercely proud—Marseille is a city that locals love or hate or love to hate.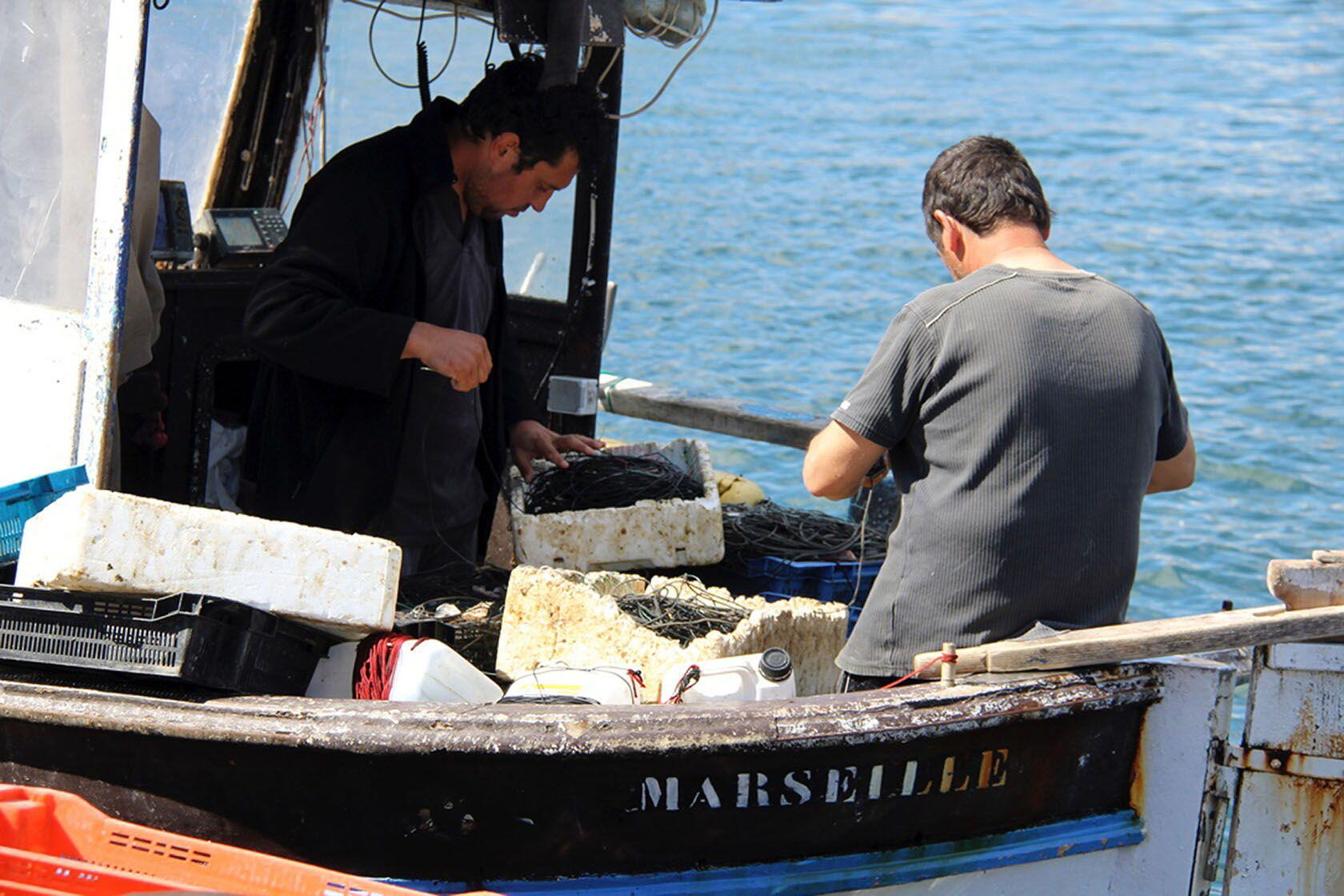 There are markets all over Marseille every day. I frequent the organic market in Cours Julien, which takes place on Wednesday mornings from 7h – 13h. Go early for the best choice of picnic provisions, then grab breakfast at Black Bird Coffee or Il Caffé. Don't miss the goat cheese stand where you find cones of fresh goat cheese, brousse de Rove, a must-try local specialty sold from spring to fall. Nearby, I like the veggies from Karim, who supplies locavore chefs. Cool off on hot days with Jerome LaPlane's herb and fruit-flavoured sorbets.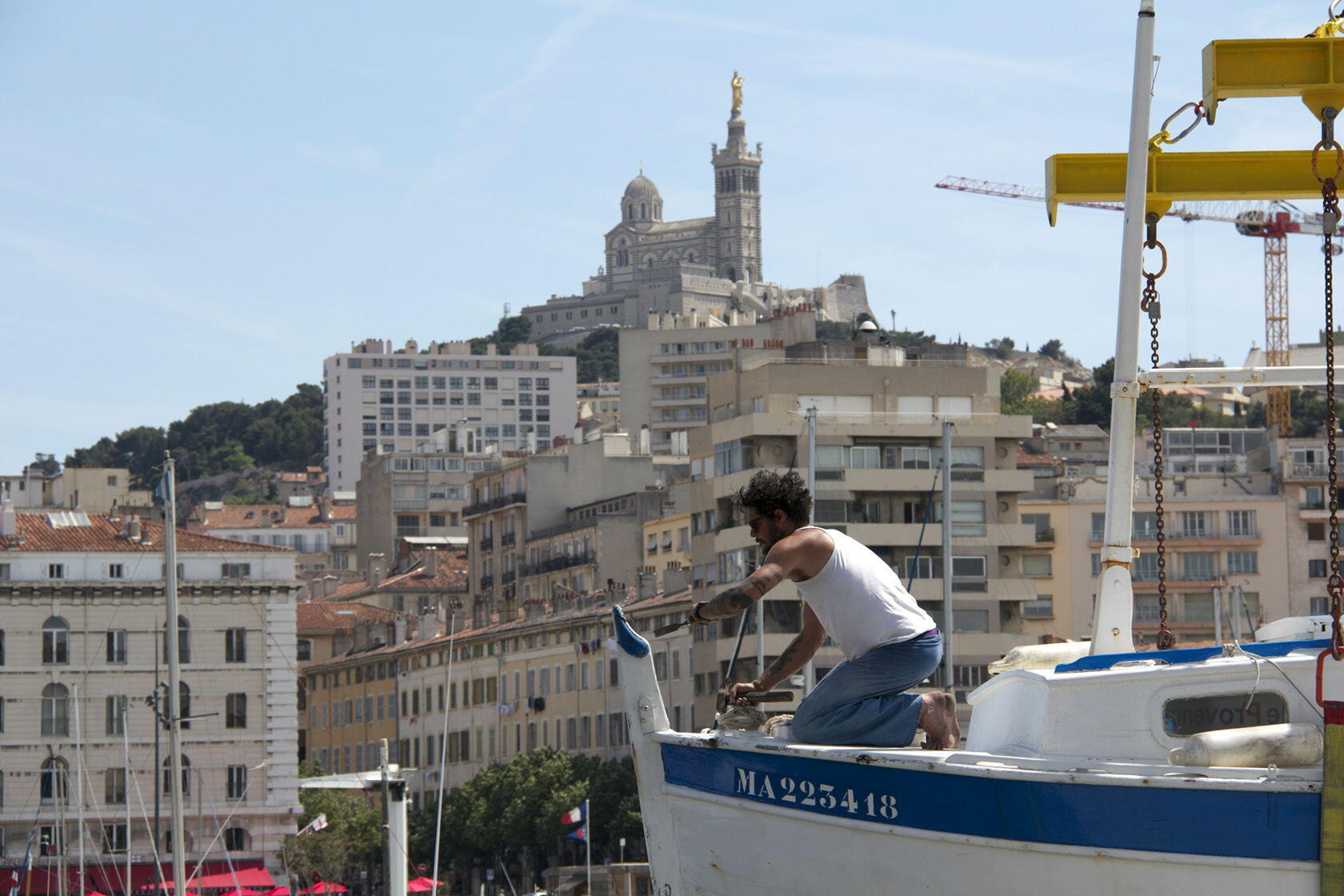 Why (in your opinion) is Marseille a great place for someone to visit?
Because it's unlike any other city in France or the world for that matter, and at 2600 years old, there is no shortage of things to discover. You get the best of the city and beach in one place. In Marseille, you simultaneously feel like you're on both sides of the Mediterranean thanks to the large North African population. The capital of Provence still has the Provençal clichés of pastis, pétanque, and winding cobblestone streets. At the same time, the city is invigorated by street art, food from across the globe, and an epic coastline.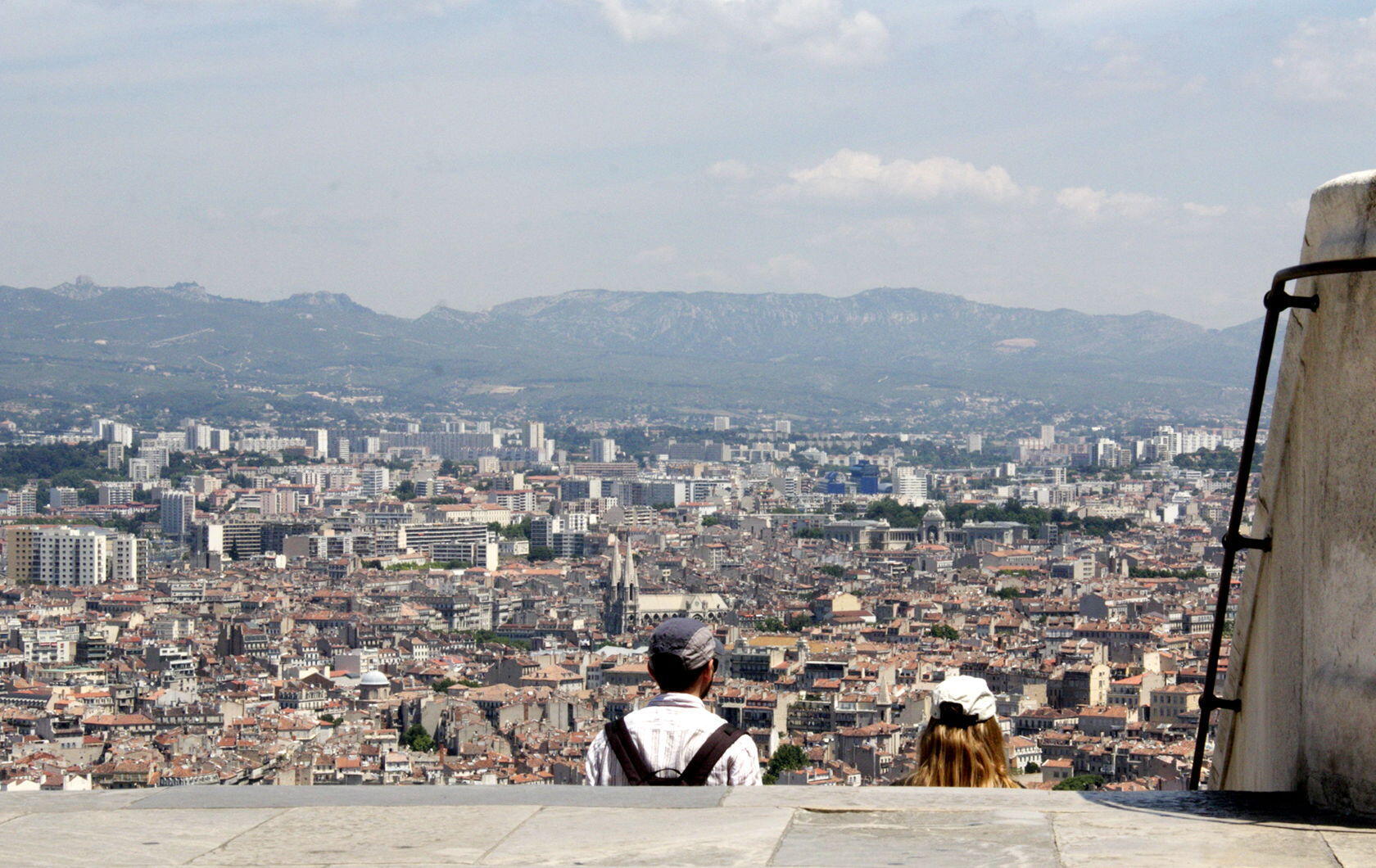 Is there a must-see attraction in Marseille?
MuCEM, the Musée des Civilisations et d'Europe, is an architectural stunner beautifully paired alongside the ancient Fort St. Jean. The city's most iconic symbol, Notre Dame de la Garde Basilica, has glorious golden mosaics and nautical ex-votos. Nicknamed the "Bonne Mère," the "Good Mother" is also the tallest point in Marseille, so it serves up a stellar 360° view. I also think Le Corbusier's Brutalist Unité d'Habitation, his utopian vision of urban living, is a must for design buffs.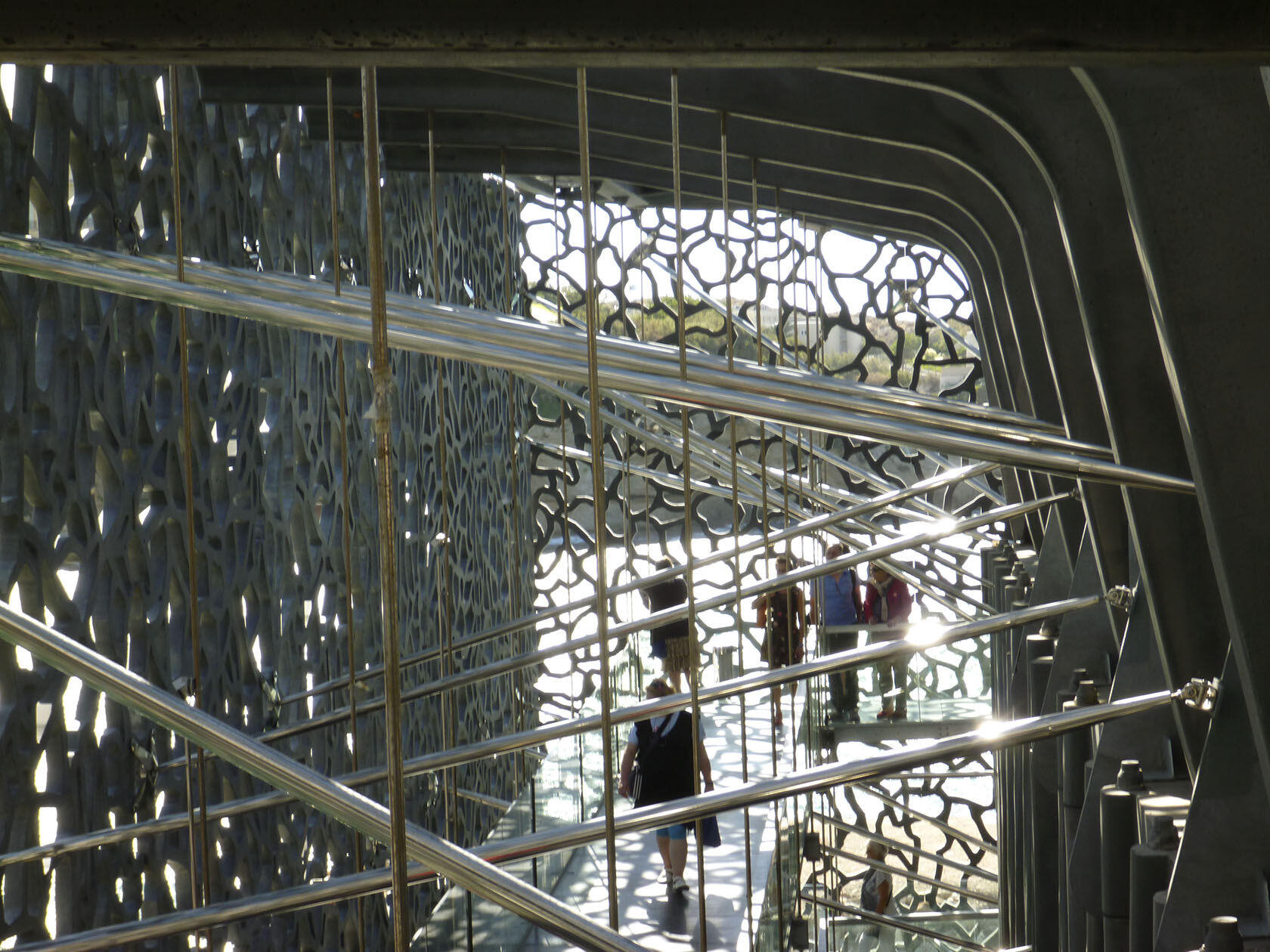 Eating and Drinking in Town
Where do you go for coffee?
If I want a locally roasted, third-wave kind of cup, I head to Brulerie Moka, a new place run by a young roaster, and friend, Iris. If I want a classic French café, I head to the patio (heated in winter!) at Café de la Banque for prime people-watching.
Do you have a favourite bakery?
Three favourites! Sylvain Depuichaffray for their chocolate-pistachio escargot, Bar à Pain for their chewy, square chocolate chip cookies, and Pain Pan for any of their artisanal loaves.
Sylvain Depuichaffray
66 Rue Grignan
Bar à Pain
18 Cours Joseph Thierry
Pain Pan
29 Rue 3 Frères Barthélémy
Where do you recommend for a casual lunch with friends?
Grab a table beside the shelves that brim with foodstuffs at Épicerie l'Idéal (11 Rue d'Aubagne), a grocery store/café/deli run by a food writer and the friendliest staff. Across the street, Chez Yassine is my go-to place for Tunisian food. Though it's a casual joint, it is often the favourite place for my friends when they visit.
Where is your go-to spot for an apéro?
Unbeatable is Café de l'Abbaye, where the tables have views of Fort St. Nicolas and Abbaye St. Victor. If you can score a seat on the skinny 1st-floor patio at Bar La Caravelle, you'll get one of the best Vieux Port views. In summer, I escape to the tiny rooftop at Hotel Hermes, which, understandably, gets packed quickly.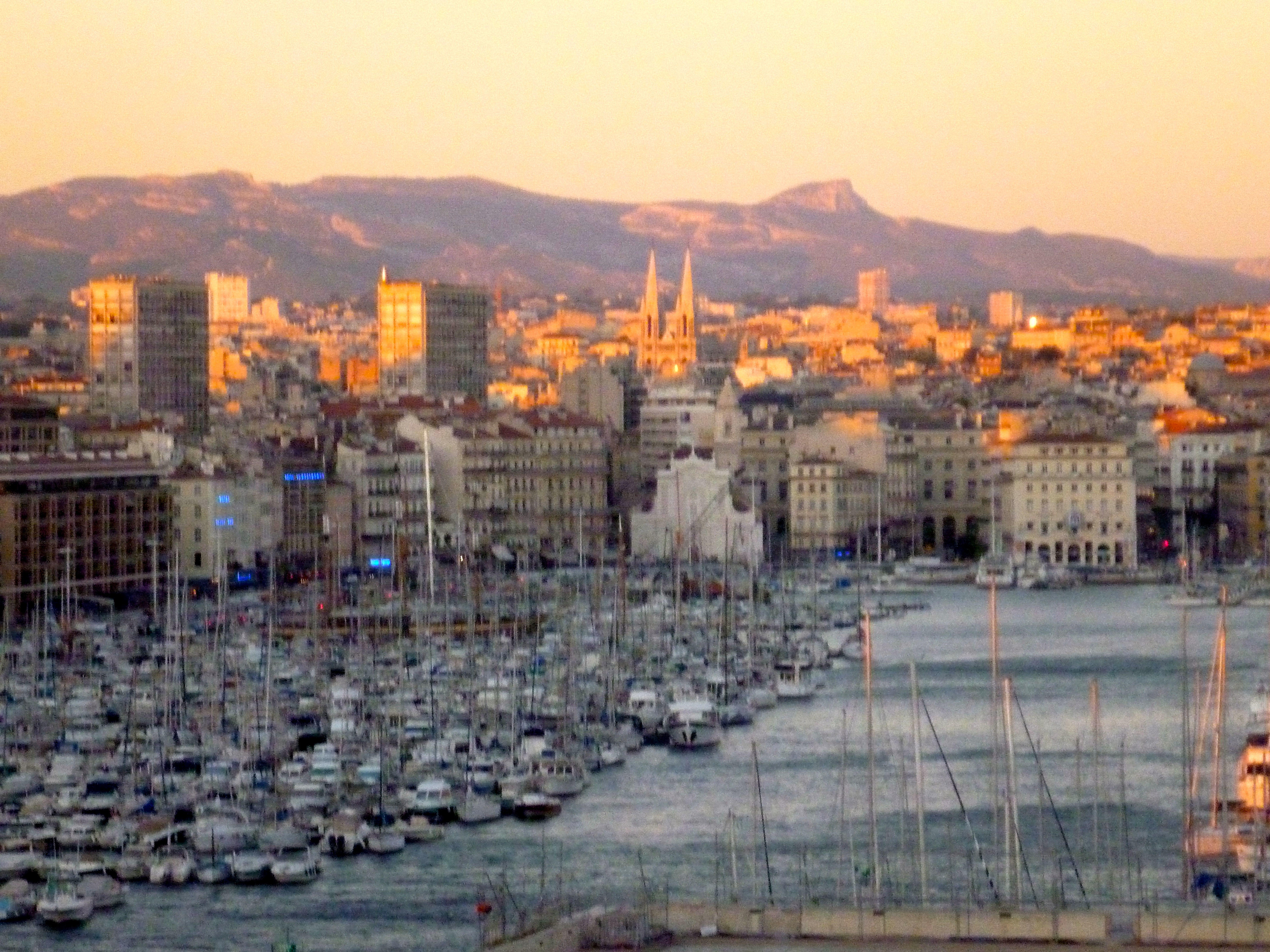 What is your top pick for a romantic dinner?
Sepia, a bistronomy spot tucked away at the edge of a park. In the summer, the sparkling, hidden garden at Jogging is sublime. For a splurge, take a gastronomic journey together at the Michelin-starred AM by Alexandra Mazzia.
Where do you like to go for dinner with friends?
This former New Yorker loves that Marseille is also a pizza town. Chez Etienne or La Bonne Mère serve up the city's best pies in convivial settings. I like tucking into Les Buvards, a cozy wine bar with comfort food.
What is your pick for family-friendly dining?
La Bonne Mère pizzeria. Maheva, the owner, loves kids, who draw pictures to post on the wall. You must reserve – it's tiny!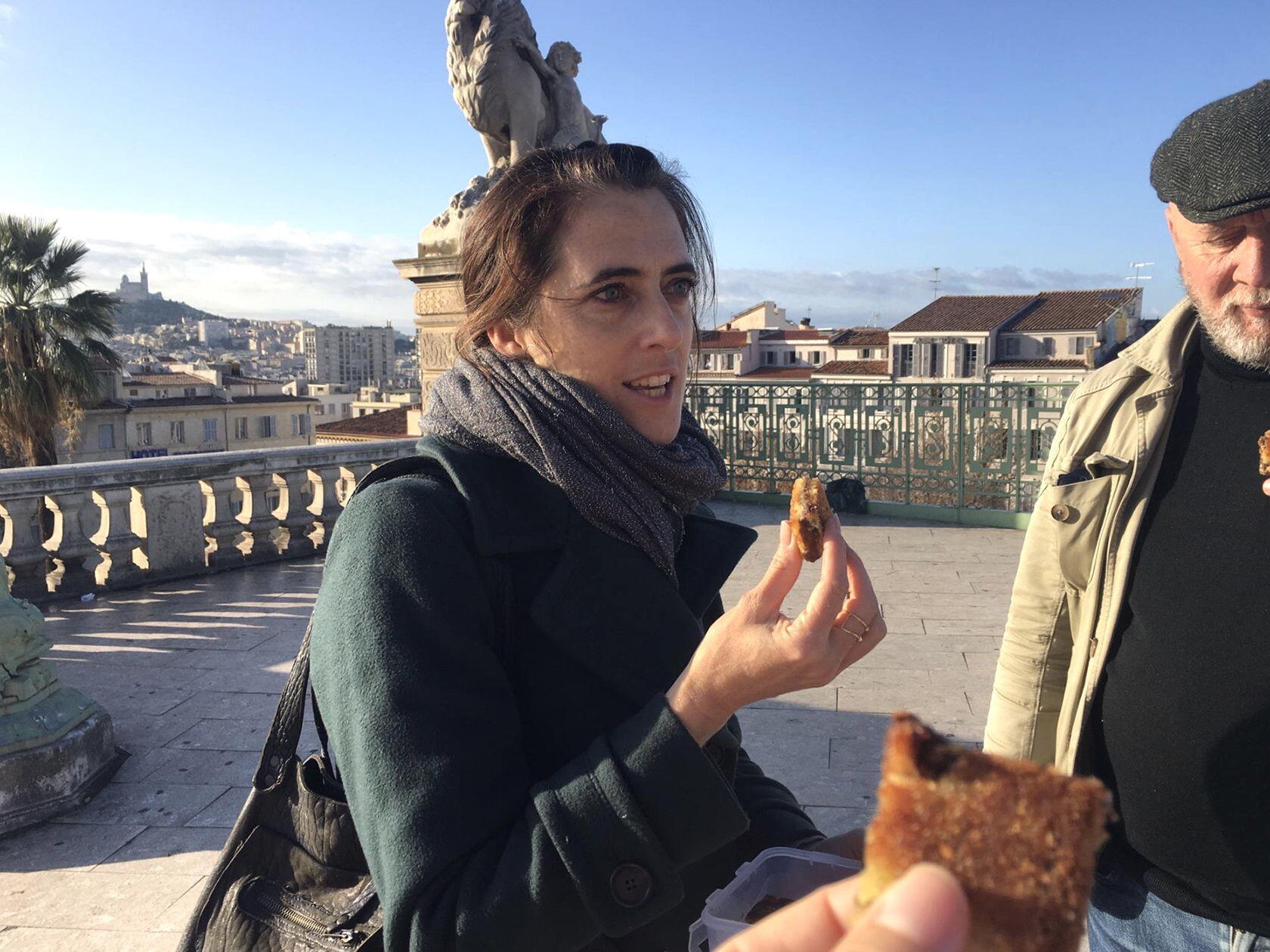 Shopping in Marseille
Where do you head to for clothes shopping?
Sessun, a local women's clothing designer whose feminine pieces are made with the loveliest fabrics, or Whisper/116 rue Sainte, a well-curated multi-brand shop with French/Euro brands.
What about shopping for home decor?
Honoré, a local designer who stocks kitchenware and home goods along her line of furniture or Jiji Palme D'Or, who sources North African treasures like colourful bowls and carpets.
Touring Provence from Marseille
What is the best day trip from Marseille?
Either a hike or boat ride to the Calanques, the jaw-dropping limestone fjords peppered with turquoise coves, or take the scenic commuter train west to the Côte Bleue. Hop on and off to lunch or picnic in the small beach towns—like Ensuès-la-Redonne or Niolon—which are also connected via the Chemin des Douaniers if you fancy a coastal hike.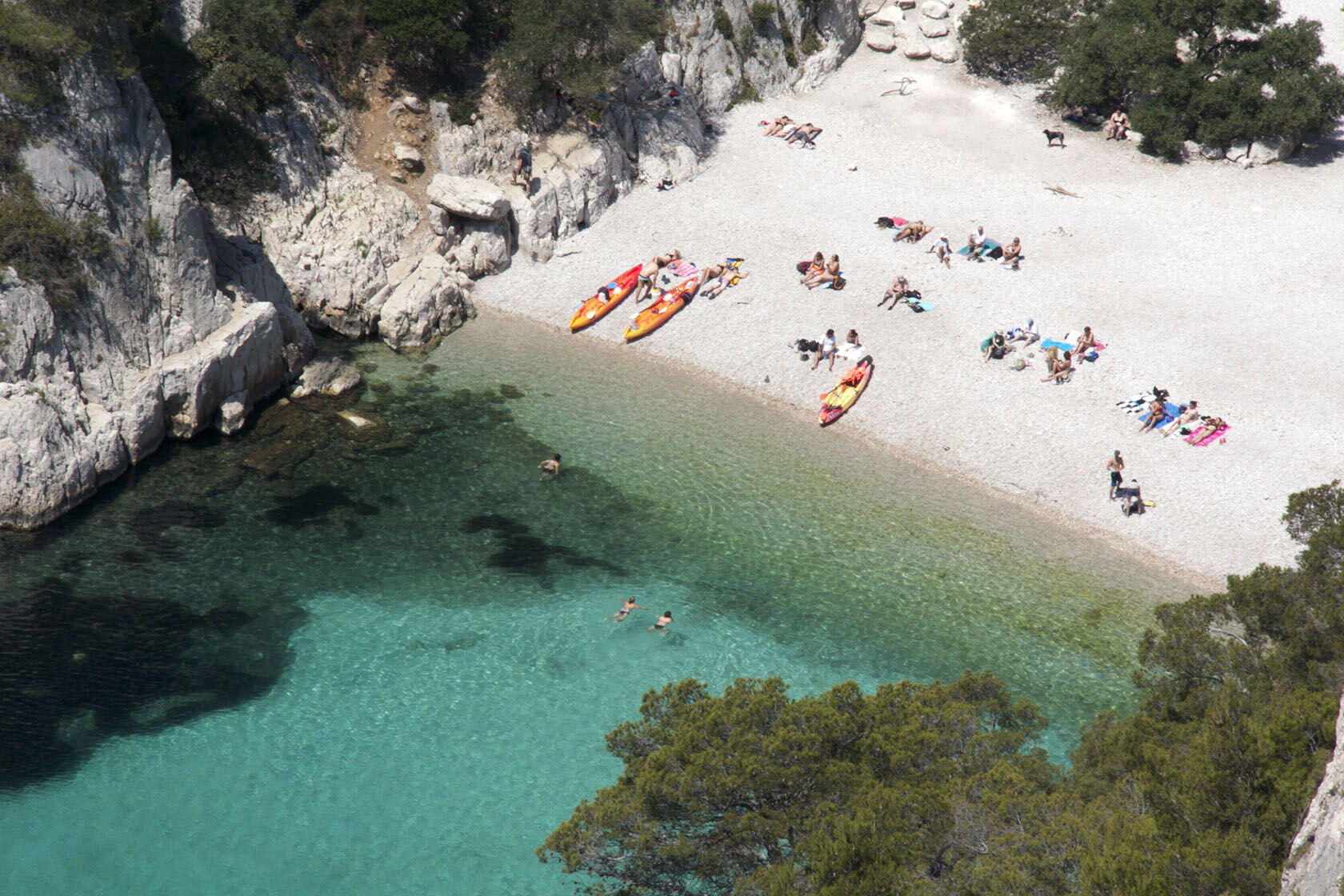 Where to Stay in Marseille
If money was no object, where would you recommend staying?
C2: a charming boutique hotel in an 18th-century hotel particulier in a central neighbourhood. Or a night at Maison Empereur, the treasure trove of a hardware store that has an antique-filled room hidden above the shop.
Where do you recommend for comfortable accommodation?
The C2 mentioned above. I'm also a fan of the Residence de Vieux Port, with their nicely sized, vintage decor rooms whose big balconies boast a view of the Vieux-Port.
All rights reserved. Perfectly Provence articles and other content may not be published, broadcast, rewritten (including translations into other languages) or redistributed without written permission. For usage information, please contact us.
Syndication Information
Affiliate Information
As an Amazon Associate, this website earns from qualifying purchases. Some recipes, posts and pages may have affiliate links. If you purchase via these links, we receive a small commission that does not impact your price. Thank you in advance for supporting our work to maintain Perfectly Provence.