Roasted Rack of Lamb and Potatoes with Stewed Sweet Onion and Fennel
Sheep and goats have wondered the hilly fields of Provence for centuries – providing milk for all the wonderful regional cheeses. Larger animals such as dairy cows and beef cattle are not well-suited to the harsh Mediterranean climate and limited grazing land. The seasonal movement of the sheep and goat herds to and from higher/lower pastures is called transhumance (more on that later). It is in the prealps, or the Alpes-de-Haute-Provence where these animals spend their summer months to take advantage of the slighter cooler temperatures.
Foodies can be assured of quality lamb from Sisteron known as César lamb that achieved Label Rouge standard of excellence in 1995. Look for this quality label in stores. Lamb from the Mt Ventoux area including Sault also gets high marks. However, there are many good local producers throughout Provence, try and find one close to where you live or a reputable butcher.
Gilles at Provence Gourmet shared the photos and recipe. This is his version of roasted rack of lamb, served with baked potatoes and a garnish of stewed sweet onion and fennel. It is a tribute to his grandmother's kitchen you can read more on that here.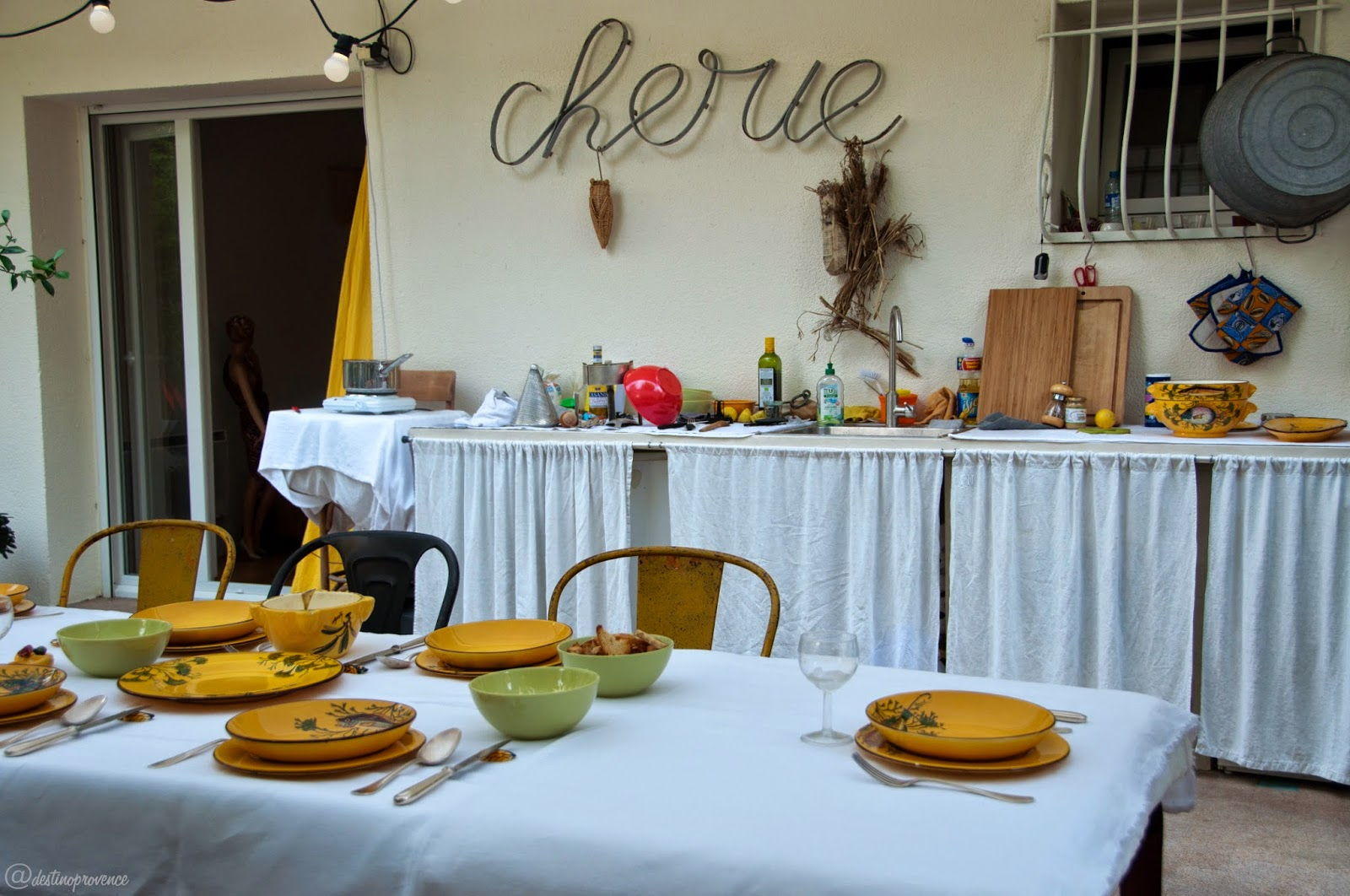 Rack of Lamb with Potatoes, Sweet Onions and Fennel
Ingredients
2

Racks of Lamb

about 6 chops per person (about 1,5kg - 3.3 lbs))

1 (75g)

tbsp

Anchovy paste

1 (75g)

tbsp

Butter

1 (75g)

tbsp

Dried Rosemary

1 (75g)

tbsp

Dried Thyme

2 1/4 (1kg)

lb

Pink-skinned Potatoes

10

Garlic Cloves

5

Fresh Fennel Bulbs

3

Sweet Yellow Onions

olive oil

Salt and Pepper

to taste
Instructions
For the stewed vegetables
Peel and chop the onions into a small square shape.

Cut off the green part of the fennel and remove the first layer, rinse and chop into similar size pieces as the onions.

In a stockpot, heat 3 tablespoons of olive oil.

Add the onions, salt & pepper and stir to let them brown a little.

Then add the chopped fennel, stir, turn to low heat and let it cook for approximately 45 minutes stirring occasionally.

Taste to check if the seasoning is to your taste and the vegetables are cooked (they should be almost "melting".
To prepare the lamb
Mix the butter with the anchovy paste.

With that mixture coat the racks of lamb and add pepper, thyme and rosemary.

Set the racks straight up in an ovenproof dish.

In that same ovenproof dish add the rinsed potatoes, lightly salted, along with the unpeeled garlic.

Put in a hot oven for 40 minutes at a temperature of 375F° (190°C).

After 40 minutes, cut the racks chop-by-chop for serving.

To check if the potatoes are cooked with a small sharp knife. It should go in an out easily.

Serve the lamb chops with the roasted potatoes and the stewed onion-fennel blend.
Notes
Note for the lamb: Recommended cooking is slightly pink on the inside. If not cooked enough put the chops back in the dish and in the oven for a few minutes.
Note: If your garlic cloves are big, crush them just a little to favor the cooking.