Merry Christmas – Joyeux Noël from the Writers at Perfectly Provence
Wishing you a Perfectly Provence Holiday
The holidays are finally upon us with the stockings hung by the fire and another year of terrific Perfectly Provence content is behind us. It is time to wish everyone a Merry Christmas and all the best for a joyful season. However, before we head out on a little technology break, it's time to acknowledge all our terrific writers.
Time Out in Provence – What's On
Lynne launched Aixcentric with the idea to post current events happening in and around Aix-en-Provence. Aixcentric is the go-to resource whether you are interested in the latest art exhibit or need to find out why the roads are under construction.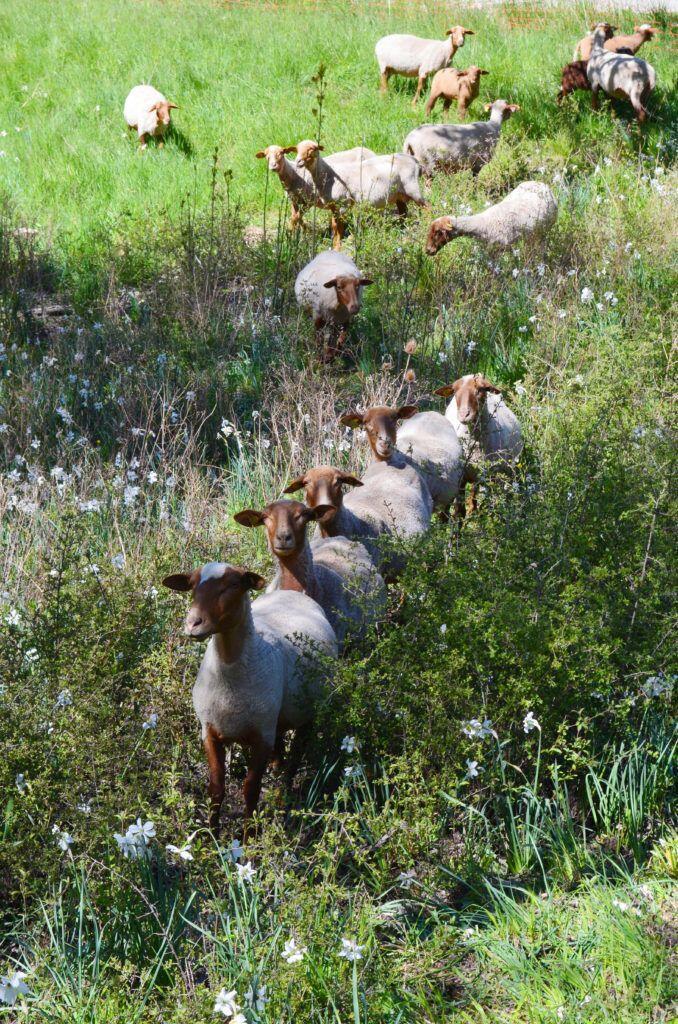 Ashley Tinker is a Canadian transplant, who readily admits that Provence is an inspiration for her photography. Curious Provence is the name of her blog and where she highlights current events, market finds and of course her great photos.
Julie Mautner's blog Provence Post has fans around the globe who love to read her updates on discoveries and old treasures. Julie spends much of her time focused on arranging bespoke travel for clients under her company Provence Post Travel.
Expat Living in the South of France
Rebecca Ronane is combining her career experience and professional goals into building a networking and personal development business based in Provence.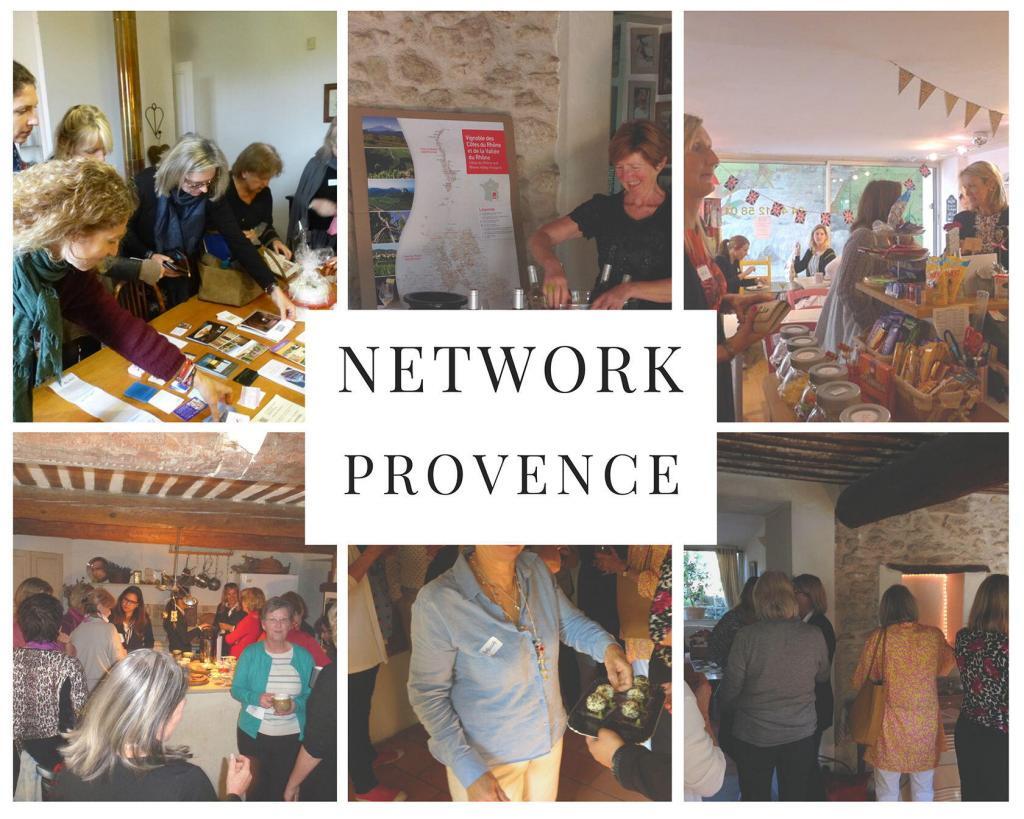 Sophia Mose van Woensel-Mose is tri-lingual and multitalented, and she is just who you want on your team when you are considering buying property in the South of France.
Deborah Bine aka The Barefoot Blogger can be found scouring markets from the Mediterranean to Alsace. Our solo traveller is happy to visit the Cote d'Azur or spend a few days in the Pays Basque.
Annie and Duncan Barker a talented, artistic expat couple who are exploring Provence looking for fabrics (Annie) and inspiration for painting (Duncan). Read Provence Painting Sessions Capturing the Scenes on Canvas.
Exploring Provence
Our Vaucluse Dreamer, Julie, is discovering Provence one kilometre at a time from the seat of her bike. When Julie is not pedalling, she is busy turning antique silver market finds into gorgeous jewellery.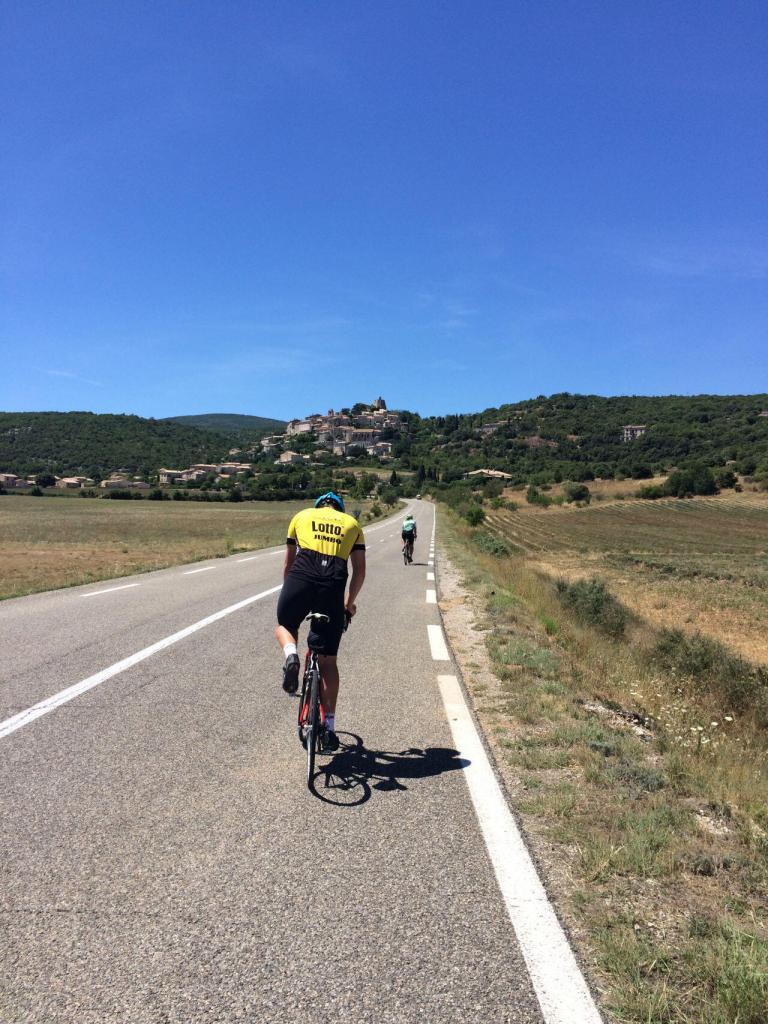 Martine Bertin-Peterson runs small group tours with a culinary focus. Her company Gout et Voyage brings food and travel together. Look for her recipes and travel stories.
Philippe Goninet is at home in St-Remy-de-Provence when he is not guiding tours around the region.
San Diego-based Susan Payton is the "Unexplorer" who is always planning her next trip. This past year she visited Nice and practised yoga at a retreat in Provence.
Author PJ Adams has written several books about her 'intoxication" with France. The series of books are indispensable "insider's" guides to Provence and the South of France.
Franco-American Girl Gone Gallic is a Francophile to the core, she is happy to provide details on shopping tips, how to dress like a French woman and the best places for hiking on the Mediterranean coast.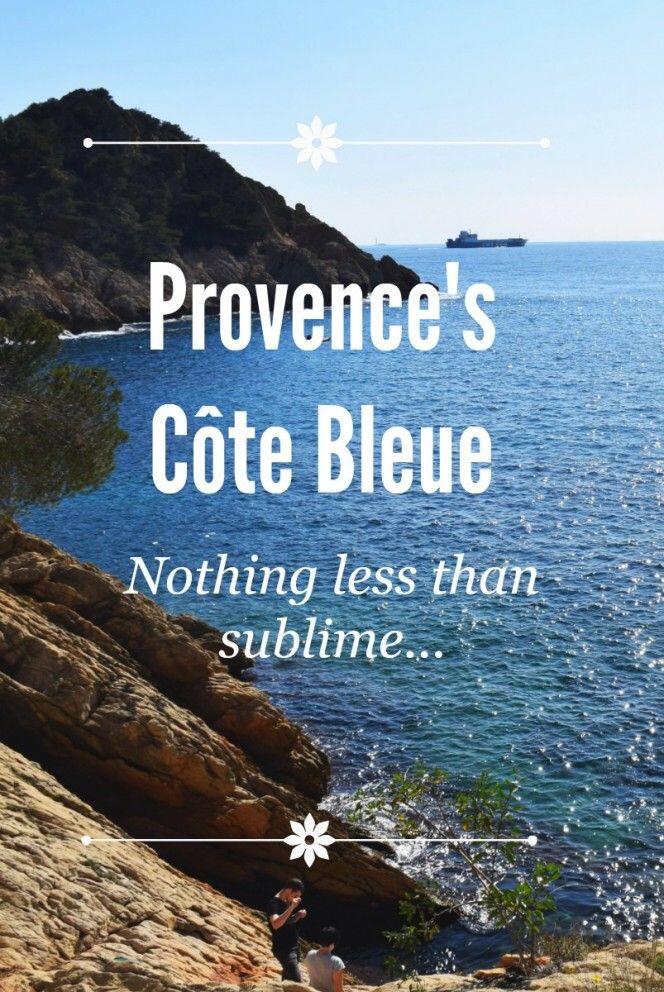 Michel and Shirley are exploring the culinary trails in Provence from Sablet. Their home in this charming Vaucluse village is their base when they are visiting and for rent the rest of the time. These "Our House in Provence" posts are indispensable guides for new restaurants you need to try.
Biking, hiking and running accommodation in Provence David and Karen have a three bedroom villa with private pool, two gites and a chambre d'hôte room with a shared pool.
J.Christina is the author and hobbyist photographer behind Scribbles and Smiles, writing a personal travel blog from the Midwest.
Mary Kay Seales was born and raised in the Pacific Northwest in Washington State, where she also teaches writing to international students at the University of Washington. When she is not working, she is travelling and often to the South of France.
Photographer and passionate traveller Paul Shawcross heads up the European Acquisitions for Bindu Trips a travel planning website that features Provence along with many other European destinations
Mary Jane Deeb is an enthusiastic reader and an author herself. Look for her book reviews.
As an ex-pat American living in Germany Dorothy Garabedian looks at Europe through a different lens. Here, is what she has to say about France's second largest city, "Marseille is a fascinating place that holds many secrets waiting to be unearthed."
Who wouldn't want to live on the Cote d'Azur?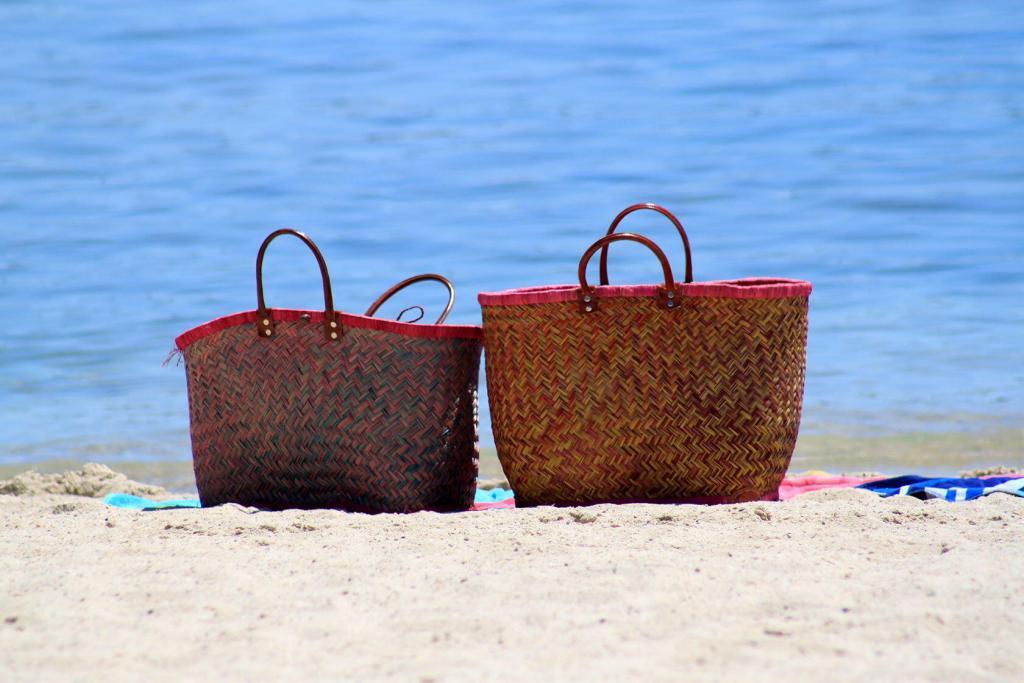 Our contributors tempt us to visit with their travel tips, family holiday ideas, and how to get away from the French Riviera crowds. Read posts from;
Becks at Access Riviera for family-friendly travel tips that won't break the bank.
Phoebe Thomas about running a self-catered apartment and managing a growing family.
Chef and sommelier Viktorija Todorovska who is enjoying life on the Cote d'Azur.
Italian by birth Chiara Orlandi is based in Nice and runs Tours by Nice, a chance to discover Nice on foot with a local.
We can hardly wait for Jemma's dispatches from Antibes each summer. Her French Lessons Blog is about language, expat living and cultural discoveries.
Published author Margo Lestz no longer calls Nice home base, but we continue to read her amusing and informative Curious Rambler posts on interesting historical facts about France.
Jackie of Pesto and Pistou can be found tweaking recipes and tasting local wines.
Alison is the "go-to gal" for current, local, Nice information she writes the Best of Nice Blog to share what's going on in Nice.
Time for a toast with the Wines of Provence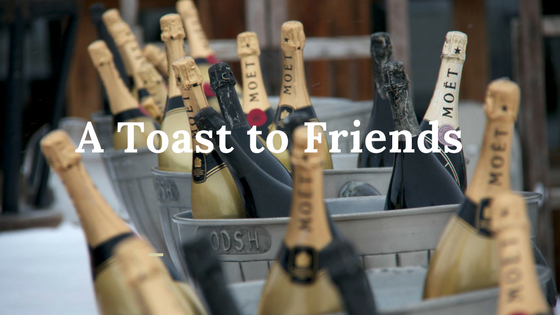 The team at Mirabeau Wine are producing lovely wines that have garnered the attention of many industry experts. In the spare moments when Stephen and Jeany are not managing a growing business, they enjoy family time and tasty meals (with their wine of course).
Susan Manfull Newman juggles many wine glasses with her e-magazine Provence WineZine informative, funny and all about the wines of Provence. When Susan has a spare moment, she publishes on Modern Trobabdors too.
Master of Wine Elizabeth Gabay who has been hard at work on a book that is certain to be THE rosé resource guide.
Jill Barth who is also writing a book. That is when she is not tasting wine, visiting vineyards, talking to winemakers around the world and writing her informative blog l'Occasion.
Chrissie, the voice behind the Riviera Grapevine, is taking a pause while she runs after her toddlers.
One Foot in Provence – Part-Time Expats
Keith Van Sickle published his first book in 2017 "One Sip at a Time", and he is hard at work on the second publication.  Somewhere between work and travel, he finds time to write excellent articles on the region.
Shutters and Sunflowers a blog name that evokes Provence, and Caroline Longstaffe (and her hubby) are now officially living part of the time in Lourmarin. Read her stories here.
Cheryl named her blog Cobblestones and Vineyards, neither of which are found in significant quantities in upstate New York…so they travel often to France.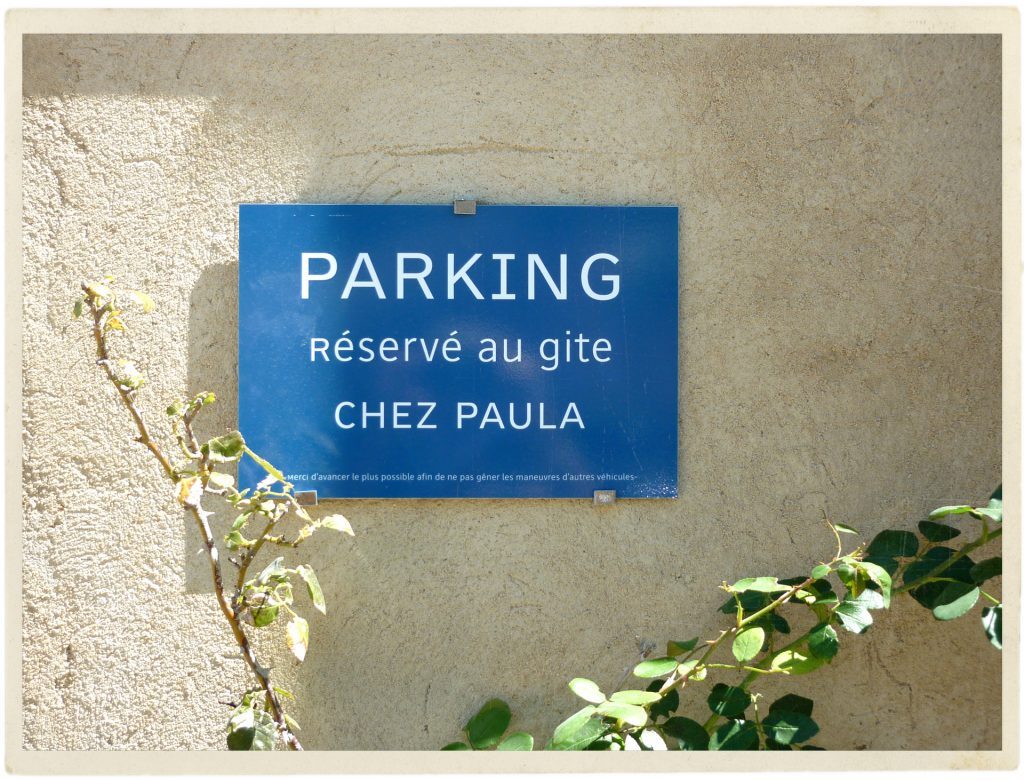 Sommelier, chef, cyclist and a Canadian Paula Kane cannot get Provence out of her blood. She returns each summer and dreams about the South of France the rest of the year. Follow her A Table en Provence posts.
Based in the UK, Hilda Stern and her hubby regularly jump on the train and head south to their home in the charming village of Caromb. Hilda's posts are engaging descriptions of encounters during their travels.
Author Deborah Lawrenson is busy at work on her latest novel, inspired by Provence and its history.
Vicki Archer is also an author. We all watch for her fashion tips, her guidance on what to pack, and for shopping ideas on how to look good without trying too hard.
Cooking up a Provencal Storm
David delights us with festive Cocoa & Lavender-tested recipes all year round. Here are a few Christmas holiday sweets:
Croquants are a crunchy cookie that is the French version of the Italian Biscotti.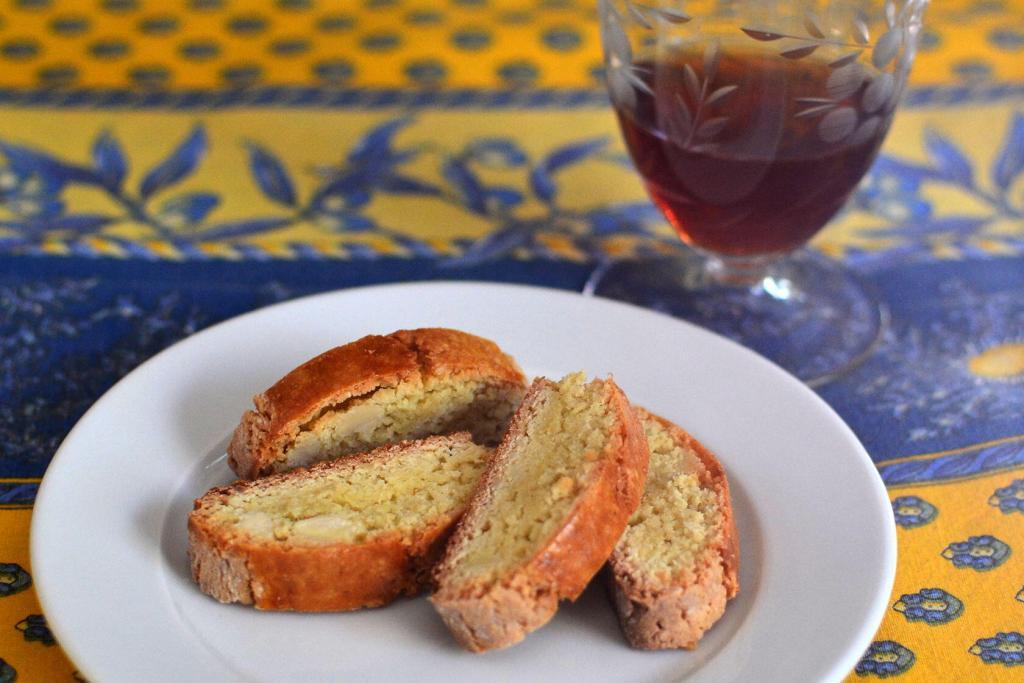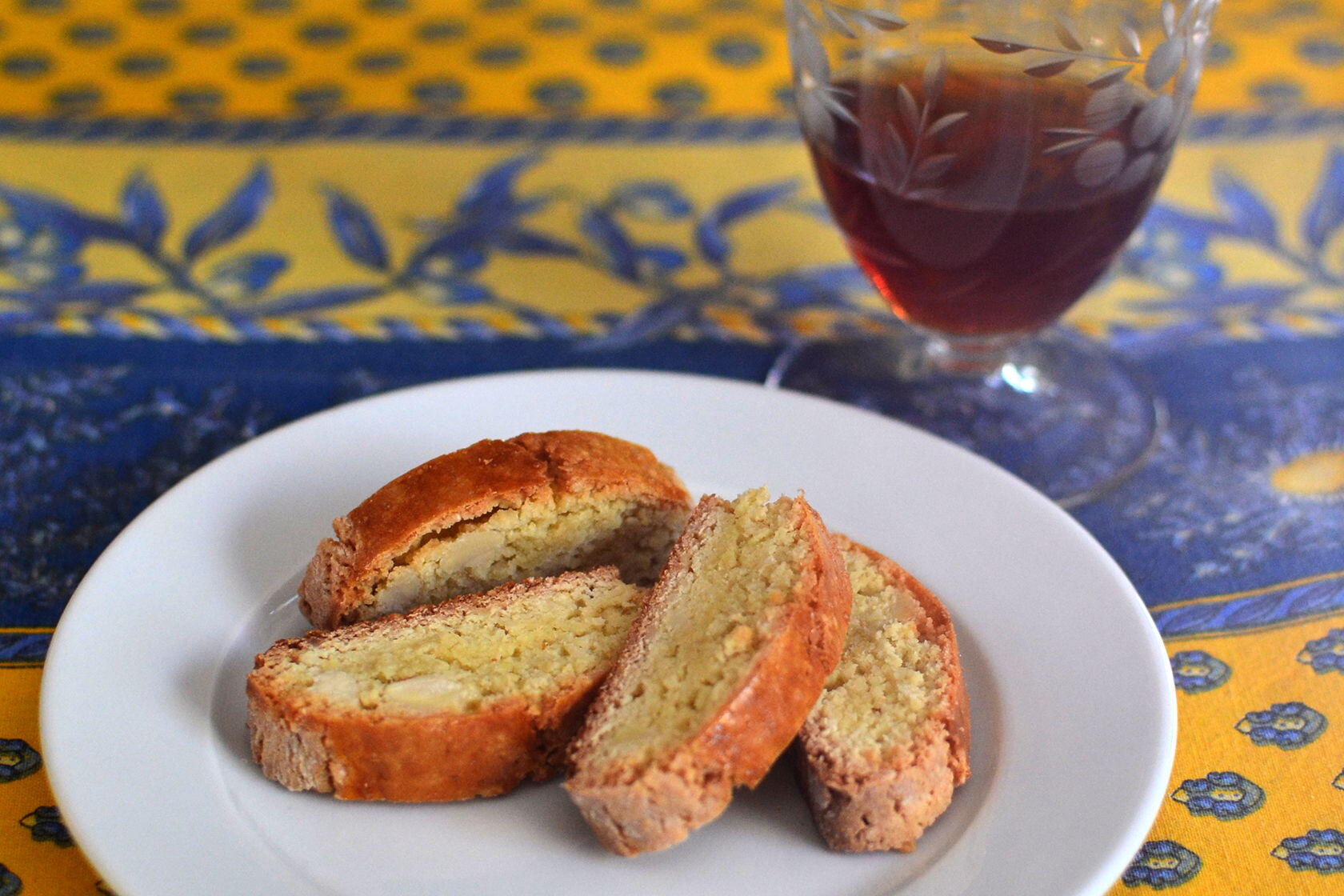 Galette des Rois (King's cake) is a classic Christmas cake made with puff pastry and filled with frangipane.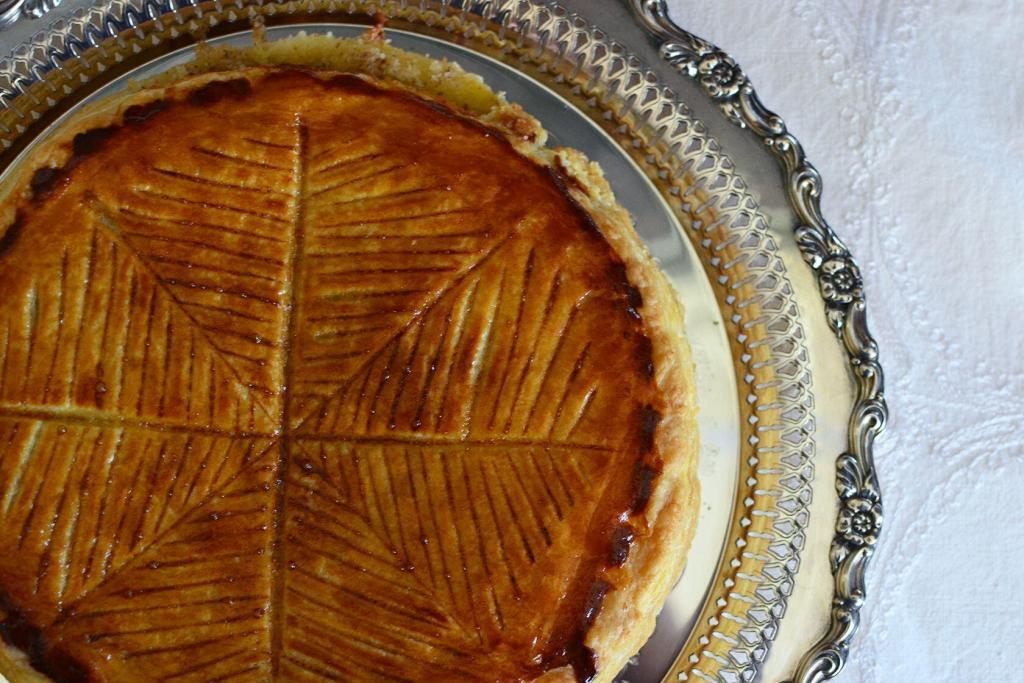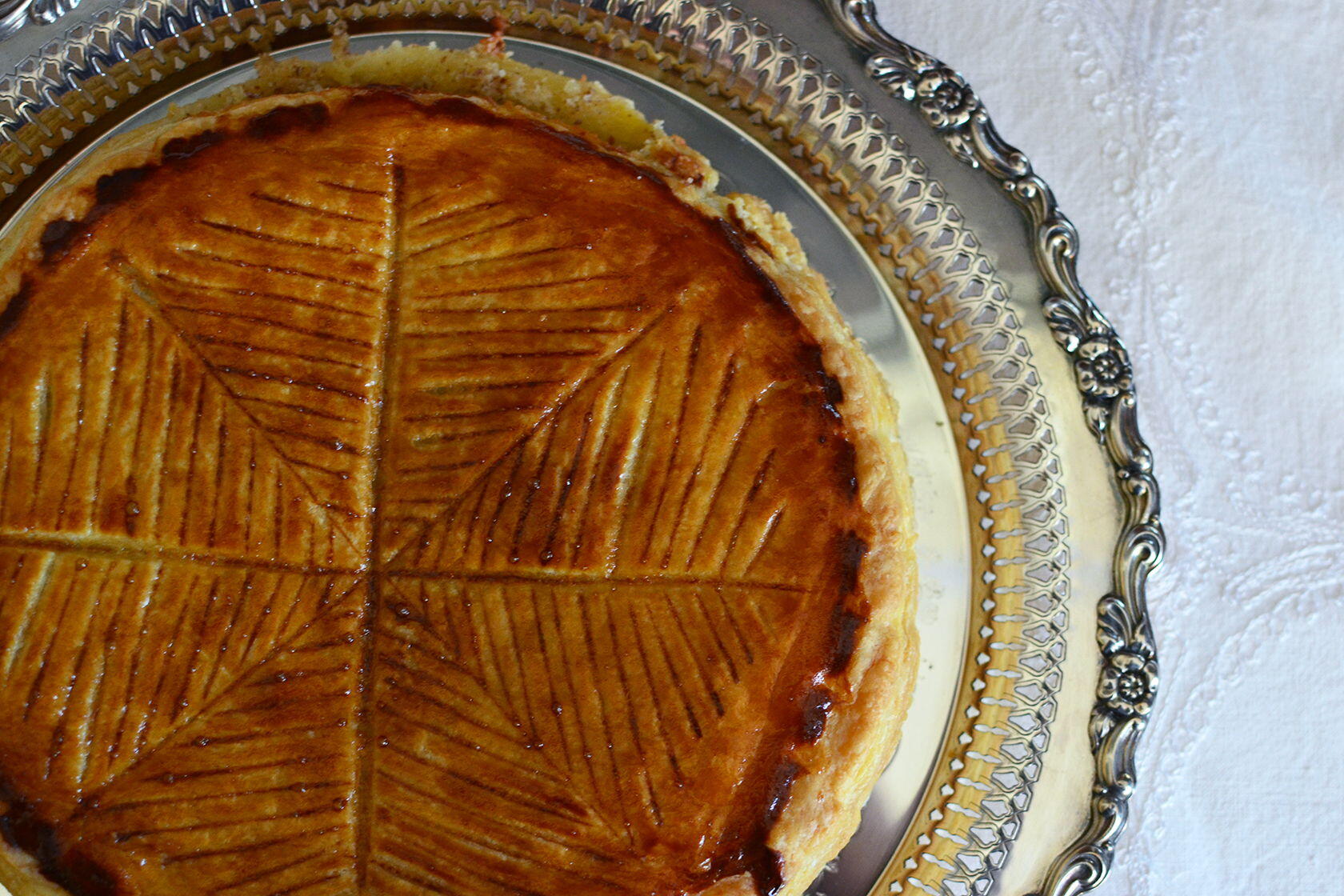 Chocolate Delight Mendiant Tart is flaky, sweet pastry tart filled with decadent chocolate ganache and topped with candied fruits, flowers and fleur de sel. Discover why this pie is a Christmas tradition.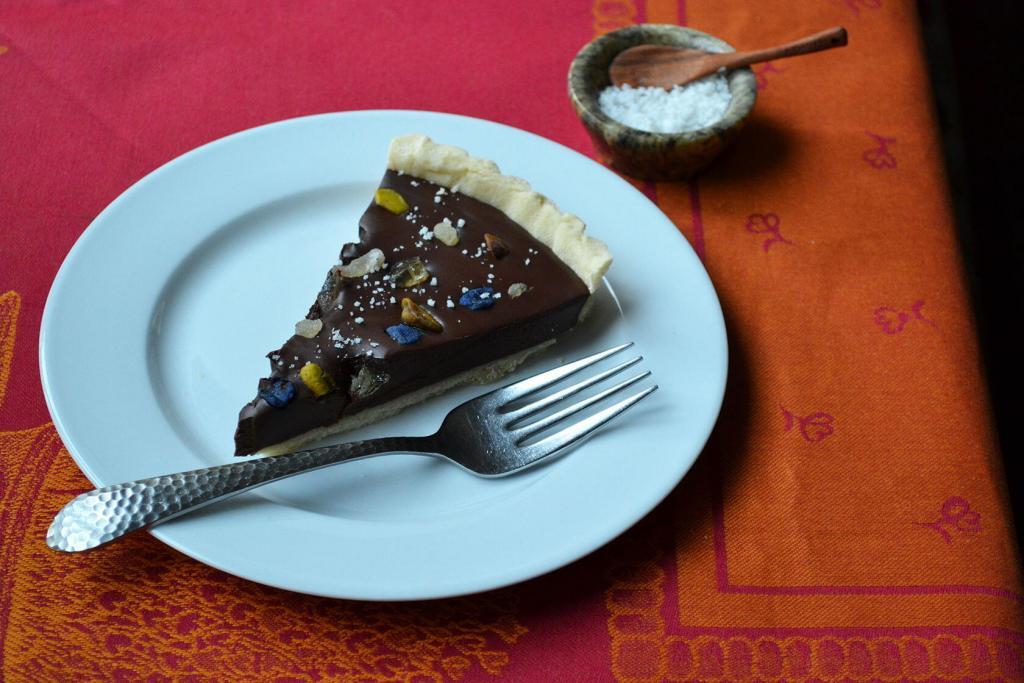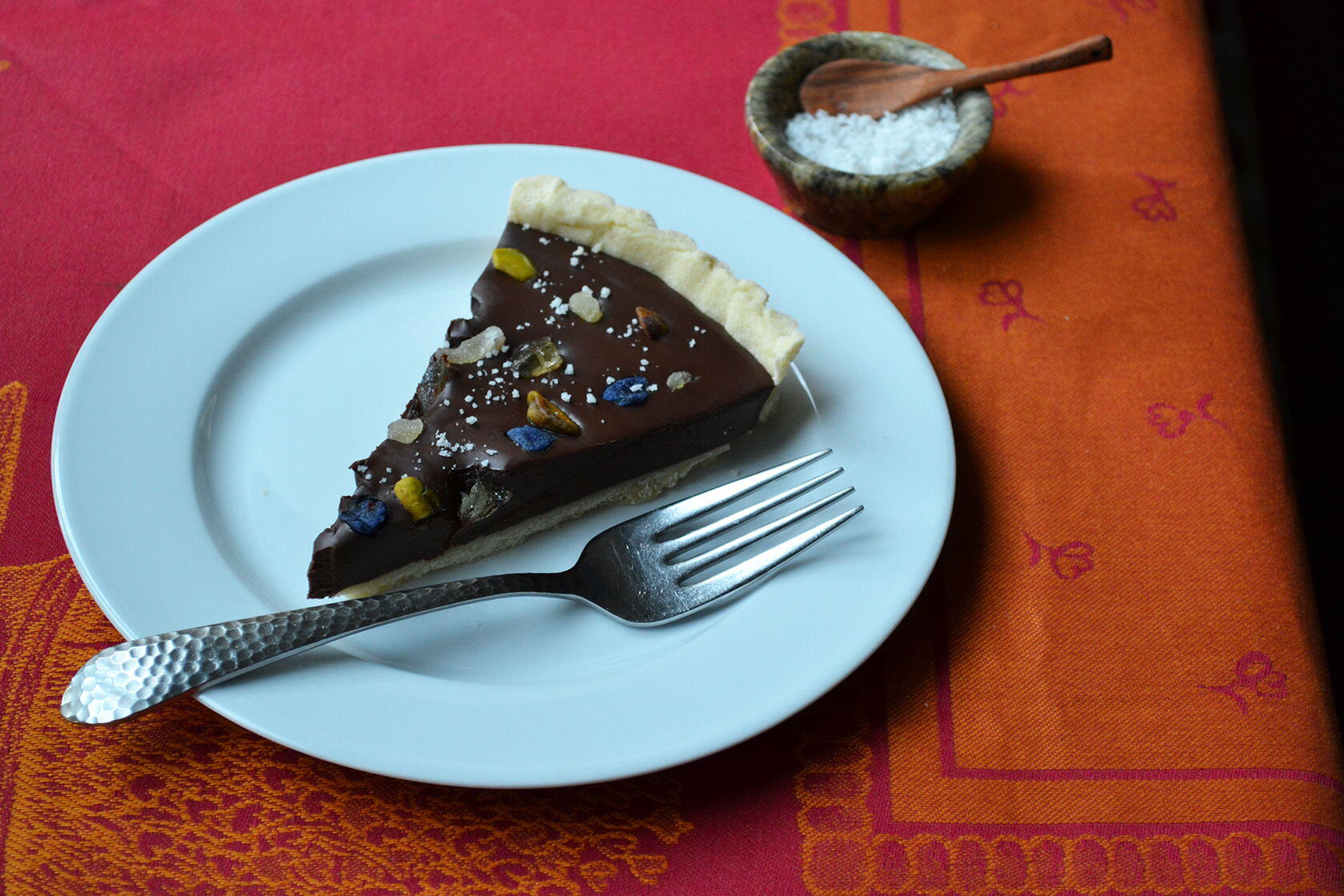 Barbara Schuerenberg is a self-taught cook who runs cooking classes from her kitchen near Vaison La Romaine. Cuisine de Provence is where you will learn to make classic Provencal recipes using the freshest seasonal ingredients. BTW her Instagram feed will make you hungry.
Tasha Powell is a chef, photographer, and food stylist. Warning, her images are almost too edible.
Cook'n with Class is a husband (Chef Eric Fraudeau) and his marketing-guru wife (Yetunde Oshodi-Fraudeau) explore for their delicious recipes. Or sign-up for a hands-on class and save 10% if you use this code PERFPROV10.
Gary and Jane Langton retired to the South of France and took on a whole new career running their Luxury 5-room Bed and Breakfast – Mas d'Augustine. Discover this place near Uzes and Jane's delicious recipes here.
Wishing everyone happy and healthy holidays!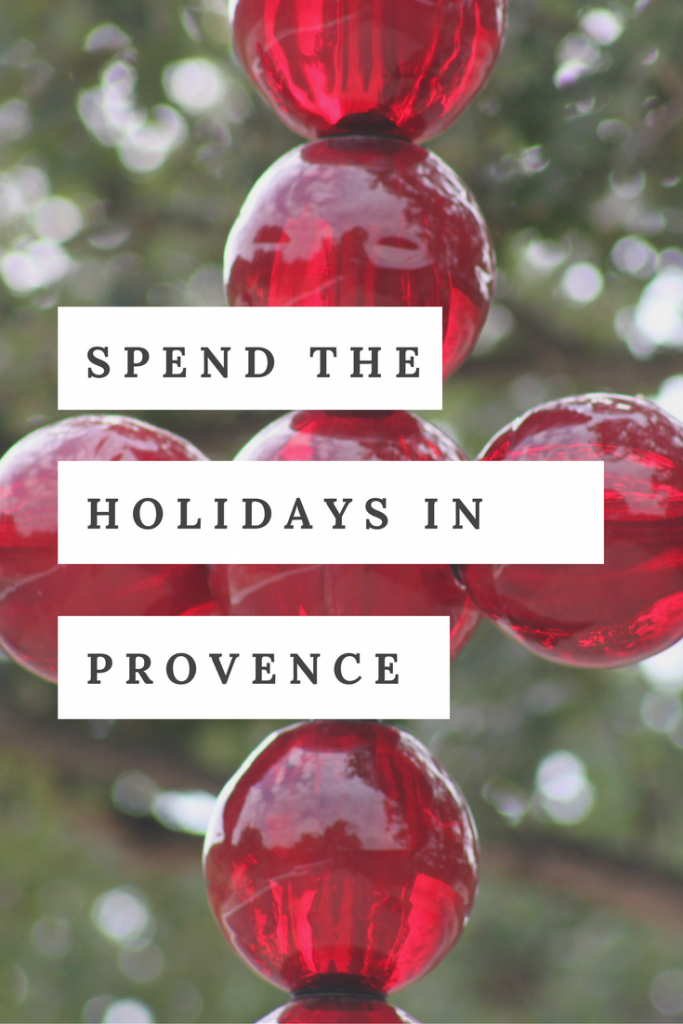 All rights reserved. Perfectly Provence articles and other content may not be published, broadcast, rewritten (including translations into other languages) or redistributed without written permission. For usage information, please contact us.
Syndication Information
Affiliate Information
As an Amazon Associate, this website earns from qualifying purchases. Some recipes, posts and pages may have affiliate links. If you purchase via these links, we receive a small commission that does not impact your price. Thank you in advance for supporting our work to maintain Perfectly Provence.