Holiday Recipe Lavender Shortbread for Christmas
One of the many reasons I was thrilled to discover the Okanagan Lavender & Herb Farm was this cherished family holiday recipe for lavender shortbread.
This multi-generational, family-run operation in British Columbia, Canada, is dedicated to making quality products. From planting to the final product – the farm operations reflect the McFadden family's dedication to environmental stewardship, supporting local business and quality production. "Wanting to avoid single-use plastics, they were the first company in North America to use 100% biodegradable, non-plastic wood-chip containers."
The Okanagan Lavender & Herb Farm grows over 20 herbs and botanicals, including lavender, herbes de Provence (rosemary, thyme, oregano), spearmint, and lemon verbena. At the farm, each year follows a relatively steady cycle from planting to harvest to drying and distilling. As a result, their product line is vast, with over 50 items covering bath and beauty (bath salts, balms, and oils) through culinary (teas and syrups). Order online for shipping across Canada (flat rate shipping $11.95 | free shipping over $75). Alternatively, if you are in the area, stop by as they offer curbside pickup on Tuesdays and Thursdays 10 am – 2 pm.
Enjoy this seasonal recipe for the McFadden family shortbread.

Lavender Shortbread
Gram's shortbread is a definite favourite around our house; light, fluffy, and oh so delicious. Of course, it might have something to do with the pound of butter, but it's worth it!
Ingredients
Instructions
Cream butter until smooth. Add sugar and work together until creamy.

Sift cornstarch and flour together (very important for a light shortbread).

Use an electric mixer to whip ingredients together until fluffy. Gradually add the chopped lavender buds. Note: The dough is ready when the mixture breaks – beat for quite a long time.

Drop by the teaspoon, or a cookie spritzer, onto a baking sheet.

Bake at 325°F until light brown, about 10 – 15 minutes.
Additional Desserts to Try:
Chocolate Sea Salt Shortbread
Chocolate Sablés with Fleur de Sel. Shortbread is called sablé because the texture is a little crumbly like sand. Warning! This delicious cookie a combination of dark chocolate and sea salt might be hard to keep around your kitchen for very long.
Check out this recipe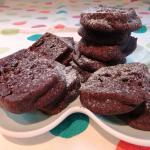 Galette Provençale - Christmas Cake
Shaped like a wreath and decorated with dried fruit, the galette Provençale is a seasonal favourite. This recipe takes a bit of time, but like all holiday baking, the result is delicious and well worth the wait.
Check out this recipe

Almond and Fig Cake
This cake is quick to prepare. It is a sweet treat that is perfect with a hot cup of coffee or tea or just as lovely with some wine. Delicious, and even better still, enjoyed with friends and a glass of wine
Check out this recipe

Pain aux Noix - Walnut Bread
Making bread take a bit of time, but there is nothing more satisfying. For this bread recipe make sure to use fresh.
Check out this recipe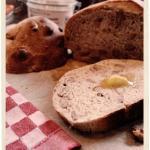 All rights reserved. Perfectly Provence articles and other content may not be published, broadcast, rewritten (including translations into other languages) or redistributed without written permission. For usage information, please contact us.
Syndication Information
Affiliate Information
As an Amazon Associate, this website earns from qualifying purchases. Some recipes, posts and pages may have affiliate links. If you purchase via these links, we receive a small commission that does not impact your price. Thank you in advance for supporting our work to maintain Perfectly Provence.