Cuisine Nissarde Savoury and Sweet Recipes from Nice
Museums dedicated to the works of Henri Matisse and Marc Chagall, a dynamic old town centre, shopping, and music are some of the many reasons to visit Nice. The largest city on the French Riviera with the shimmering Baie des Anges and famous beaches, the capital of the Alpes-Maritimes department rewards its visitors. However, for food lovers, the draw is discovering the solid culinary traditions surrounding Cuisine Nissarde.
Recognizing Culinary Quality
Le Cercle de la Capelina d'Or, a dedicated group of culinary experts, established the "Cuisine Nissarde" label in 1995. The Tourism Office now manages the brand, but the concept remains the same a dedication to promoting the historical cuisine of Nice. Restaurateurs serving traditional dishes with local ingredients are awarded the label and allowed to display the icon. This distinction rewards chefs who use quality, seasonal ingredients in their traditional recipes.
The Tourist Office website maintains a current list of establishments meeting the Cuisine Nissarde.
Recipes from Nice
Typical Niçoise recipes require few ingredients and limited preparation time. Enjoy this selection of sweet and savoury dishes from the French Riviera.
Pan Bagnat: To some, Pan Bagnat might look like a sandwich. However, to those who have visited Nice, it is anything but ordinary. This recipe may start with slightly stale bread, but it ends with delicious. Some describe this sandwich as Salade Niçoise on bread, and others think of it as the Côte d'Azur take on a Tuscan Panzanella salad.
Pan Bagnat (a Niçoise Tuna Sandwich)
This sandwich is often described as salad Niçoise on bread. It's delicious, quick to make and best consumed right away. (Photo by David @Cocoa&Lavender)
Check out this recipe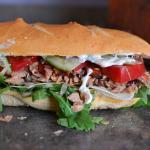 Pan Bagnat
This sandwich is quick to prepare and versatile. Add any extra ingredients that you like and enjoy a taste of the French Riviera in every bite.
Check out this recipe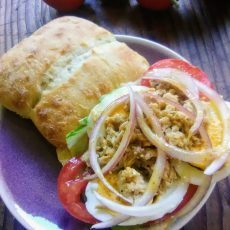 Salade Niçoise: A debate rages over what constitutes a "correct" salade Niçoise. To the purists, the rules are clear: no vinegar, no lettuce, no fresh tuna, and no boiled vegetables, like potatoes or green beans. To everyone else, any additions are fair game. And so, the war rages on between the classicists and the non-conformists. Like many traditional recipes from Provence, and in this case, Nice, this salad came from humble beginnings. The Niçoise salad began appearing on menus in the late 1800s after Nice finally became part of France.
Salade Niçoise
My version of this meal-sized salad from Nice for the purists and the rest of us.
Check out this recipe

Salade Niçoise
A lovely collection of fresh potatoes, tomatoes, olives, beans, herbs, and tuna on a delightful bed of crisp green lettuce dressed with a light and tangy vinaigrette and anchovy filets.
Check out this recipe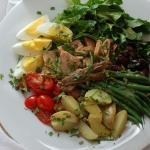 Les Petit Farcis is a hearty dish served in Provence during the cooler months. Commonly on menus throughout the region, les petits farcis originates from Niçoise cuisine. The name refers to small stuffed vegetables. Traditional recipes call for seasonal vegetables such as zucchini squash, but there are plenty of variations like all recipes.
Petits Farcis a Nicoise Speciality
Les petits farcis may be served warm or at room temperature. Serve the petits farcis, served with the roasted vegetables, a green salad, crusty bread and a bottle of Côtes du Rhône make an excellent lunch or add some roasted chicken and call it dinner.
Check out this recipe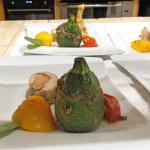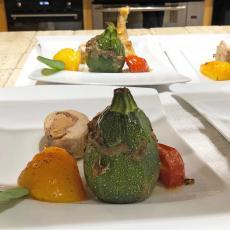 Les Petits Farcis a Vegetarian Version
I'm going to share with you my family's favourite one. It's a very simple version, healthy, and vegetarian. Let's get cooking! To make it easier, choose round shaped vegetables. For the pleasure of the eyes, choose different colour vegetables: tomatoes, round zucchini, peppers, white onions.
Check out this recipe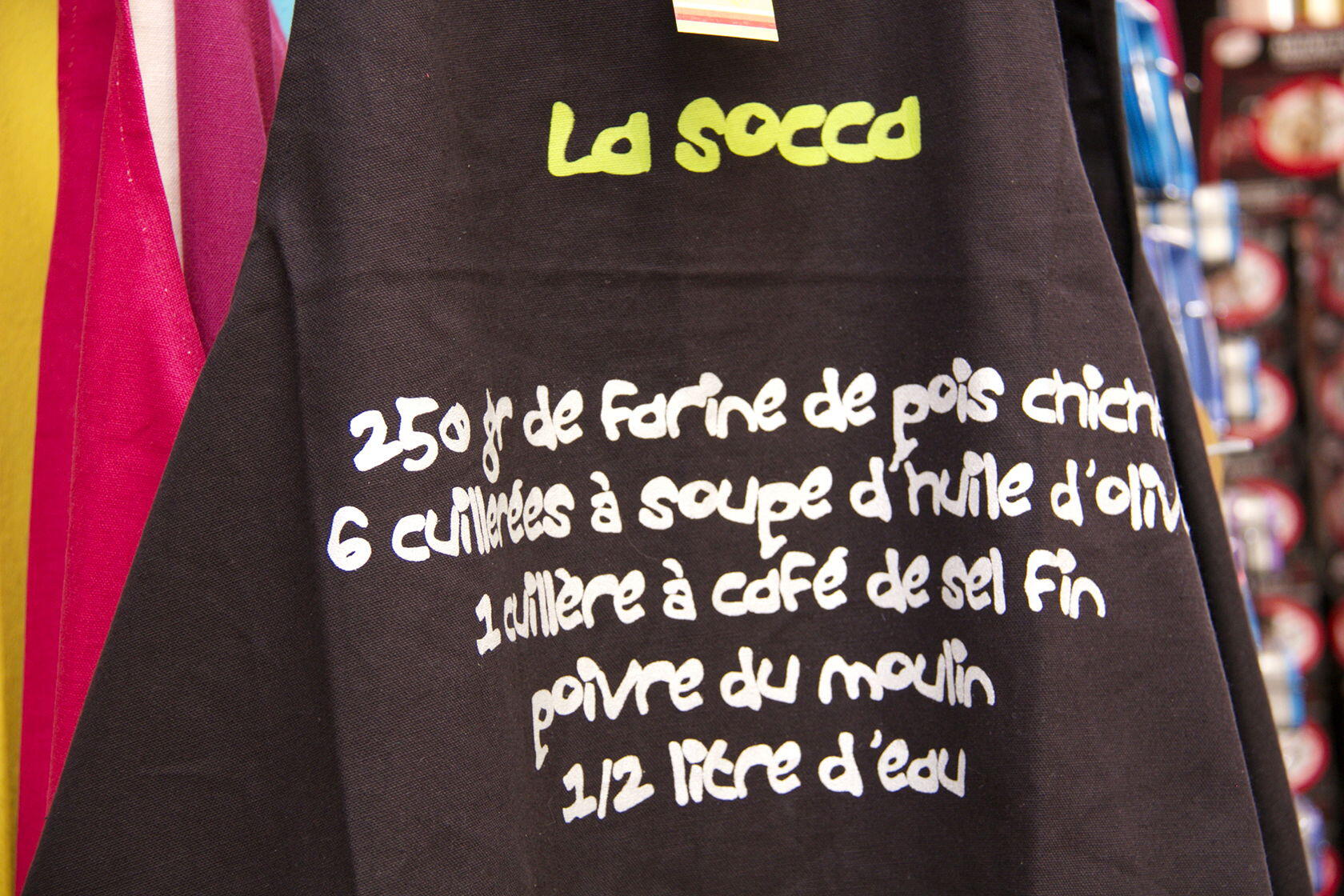 Socca: A thin, deliciously crispy bread made from chickpea flour, socca was first brought to Nice by Italian dockworkers in the late 1700s. Cheap and filling, socca became known as "poor people's food," a favourite of workers and fishermen. There is even a movie!
Ceviche Provencal with Socca
A South American idea with Provencal ingredients and a nice chickpea hummus to nicely finish the dish.
Check out this recipe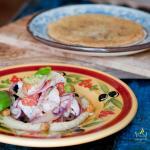 Socca pizza base
The cooking method for this gluten-free pizza base differs from the traditional wheat dough in that it is fried in a pan after which the topping is laid on the base, the whole mélange then being put under a hot grill for a few minutes to finish off. Using a 20cm frying pan, this recipe will make 6 medium-sized pizzas, each one making a good helping for one person.
Check out this recipe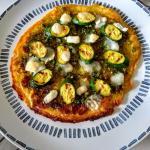 Tourte de Blettes (savoury version): The main ingredient in this tart is blette (chard), which grows all year near Nice, France. Eat this tart as a hand pie while you explore, or enjoy it with a side salad.
Tourte de Blettes Salée from Nice
This savoury tart's main ingredient is blette (chard), which grows all year near Nice, France. Considered part of traditional Niçose cuisine, there are two variations sweet and savoury (salée). Serve this tart with a green salad for lunch or a light dinner.
Check out this recipe

Tourte de Blettes (sweet treat): Swiss chard may not be something you typically think of as an ingredient for baking, but the subtle flavour adds texture to this sweet snack. Dusted with sugar on top this is a perfect treat with a cup of coffee or tea.
La tourte sucrée aux blettes
Swiss chard may not be something you typically think of an an ingredient for baking, but the subtle flavour adds texture to this sweet snack. Dusted with sugar this square is perfect with a cup of coffee or tea.
Check out this recipe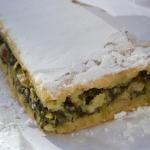 Swiss Chard, Raisin and Pine Nuts Tart
Tarte niçoise aux blettes et pignons de pin is such mouthful, of words, for a dessert. On my last visit to Nice, I tasted this fabulous local délice. French cooking is absolutely regional like its weather, and you can only find certain specialities in specific towns. Ok, I have to say this tart is not for everyone. Dessert with veggies in it does sound strange. Some might sprinkle confectioner's sugar before serving. The tart is even better the next day.
Check out this recipe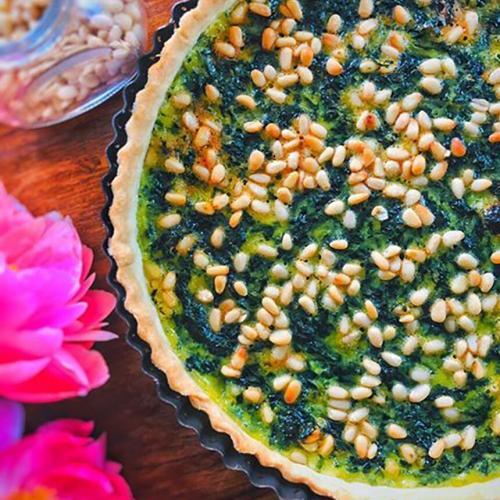 Beyond Food in Nice
A few days in Nice is hardly enough time to explore, but if that is all you have, then try to fit these sights into your itinerary.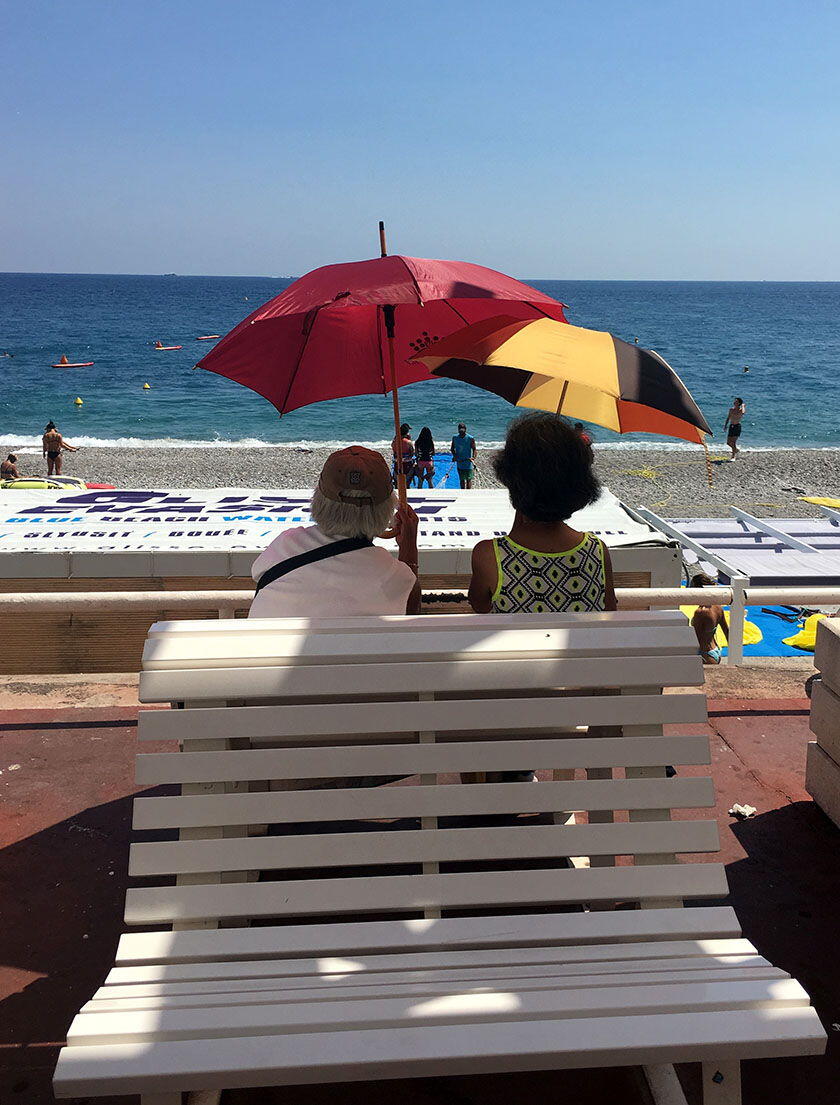 Promenade des Anglais is the celebrated 7-kilometre coastal boulevard between the sea and palm trees that offers superb views of the Bay of Nice and gives the city its unique identity. The openness and long span of the uninterrupted path gives a sense of freedom and space found nowhere else in the metropolis.
The Saint Nicholas Orthodox Cathedral is a magnificent structure dating from 1912 in memory of Nicholas Alexandrovich, the one-time heir to the Russian throne who died in Nice of meningitis. The church was designed in the classic Old Russian style, with five beautiful onion domes. Seeing the cathedral, you think you've somehow stumbled into Moscow. Today the cathedral is a National Monument of France and one of the most visited sites of the French Riviera.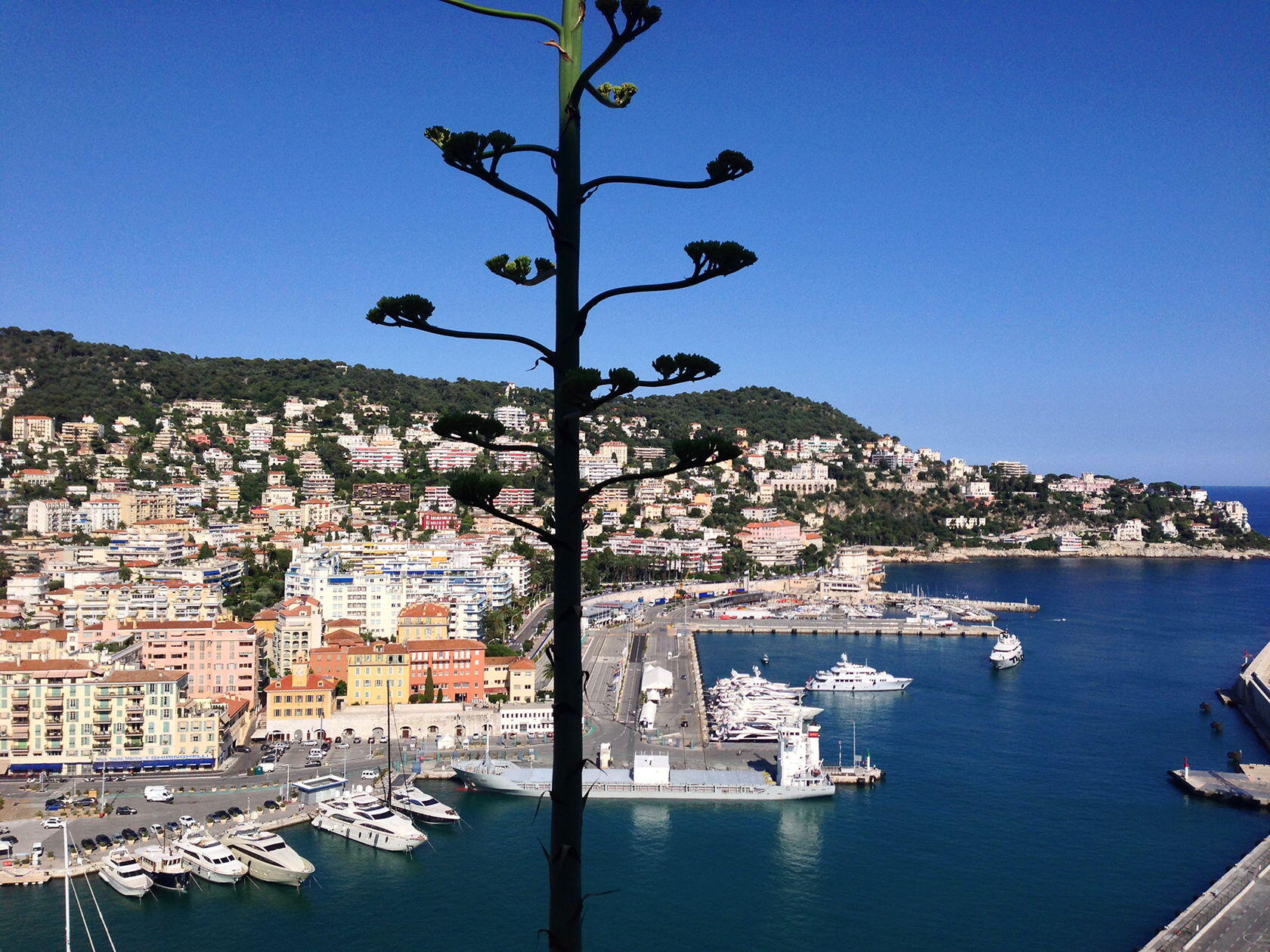 Climb the Colline du Château hill for the views. While there hasn't been a castle there for quite some time, the park that towers above the Promenade des Anglais is majestic. On one side is the harbour, where giant ships transport people to Corsica and colourful fishing boats park, and Promenade des Anglais is on the west side.

Nice is home to four penitent churches which pursue, to this day, community-minded initiatives. The Penitents appeared in the city around the 14th century and are considered Nice's oldest benevolent associations. According to ancient criteria, each church had a different mission and dress colour.

Gare du Sud is a marketplace that opened in May 2019, is a quick stroll from Place Masséna. The transformed train station is a dynamic public space — designed as an arts and entertainment centre focusing on dining options. Located in the Libération area of Nice, Gard du Sud is a short distance from the daily – Marché de la Libération – a bustling local market selling fruit, vegetables and other goodies.
All rights reserved. Perfectly Provence articles and other content may not be published, broadcast, rewritten (including translations into other languages) or redistributed without written permission. For usage information, please contact us.
Syndication Information
Affiliate Information
As an Amazon Associate, this website earns from qualifying purchases. Some recipes, posts and pages may have affiliate links. If you purchase via these links, we receive a small commission that does not impact your price. Thank you in advance for supporting our work to maintain Perfectly Provence.