A Walking Tour Old Town Nice
By Margo Lestz:
While in Nice, I decided to put together a little walking tour of the Old Town (Vieux Nice). It's a route that you can follow to see most of the historic sites (with lots of shops and restaurants along the way).
Vieux Nice on Foot
Nice's Old Town is where it all started. At one time this was the entire city, and that's why so much of Nice's history is concentrated in this small area.
The walking tour is designed to go along with my book, Curious Histories of Nice, France, but, of course, it can be used without it. The book, however, goes into much more detail about the quirky history and characters of the city. At the end of each section, I list the page number in the book for the associated story. Enjoy your walk through the Old Town! Continue reading here for Margo's blog post and her suggestions for key places to visit in Old Nice.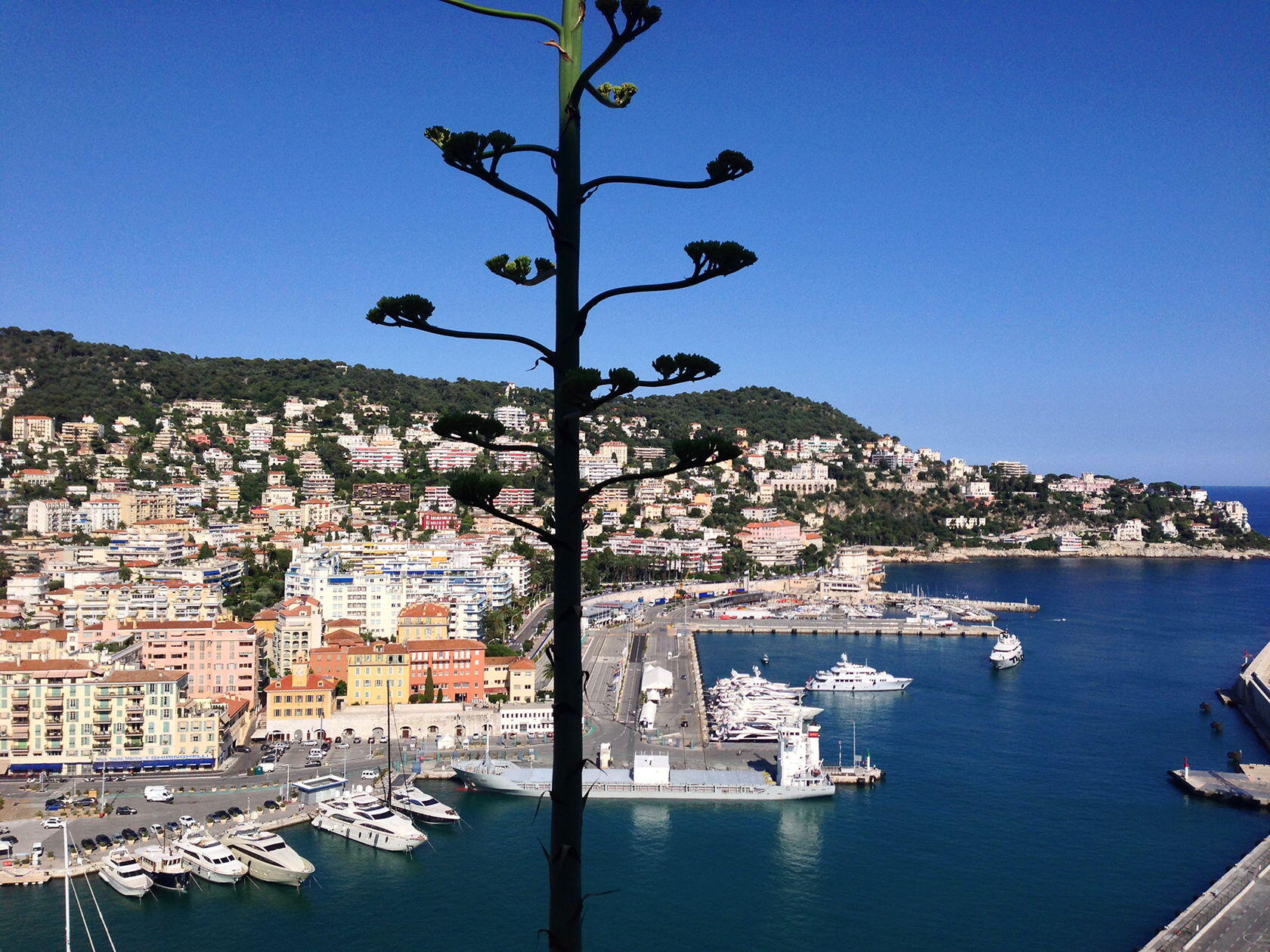 Climb the hill for the views. If the magical float in the sea wasn't enough to delight you, check out the view from the Parc de la Colline du Chateau. While there hasn't been a castle there for quite some time, the park that towers above the Promenade des Anglais is majestic. On one side is the harbour, where giant ships transport people to Corsica and fishermen park their brightly-coloured boats. On the other, the Promenade and the beachfront, where people amble on the sidewalk or go topless on the beach. Although, the virgin is missing…
Must See Old and New Nice
A visit to Nice starts and ends with the Promenade des Anglais. The celebrated seven (7)-kilometre coastal boulevard between the sea and palm trees offers superb views of the Bay of Nice and gives the city its unique identity. The openness and long span of the uninterrupted path gives a sense of freedom and space that is found nowhere else in the city. The history of the Promenade des Anglais dates back to the 19th century.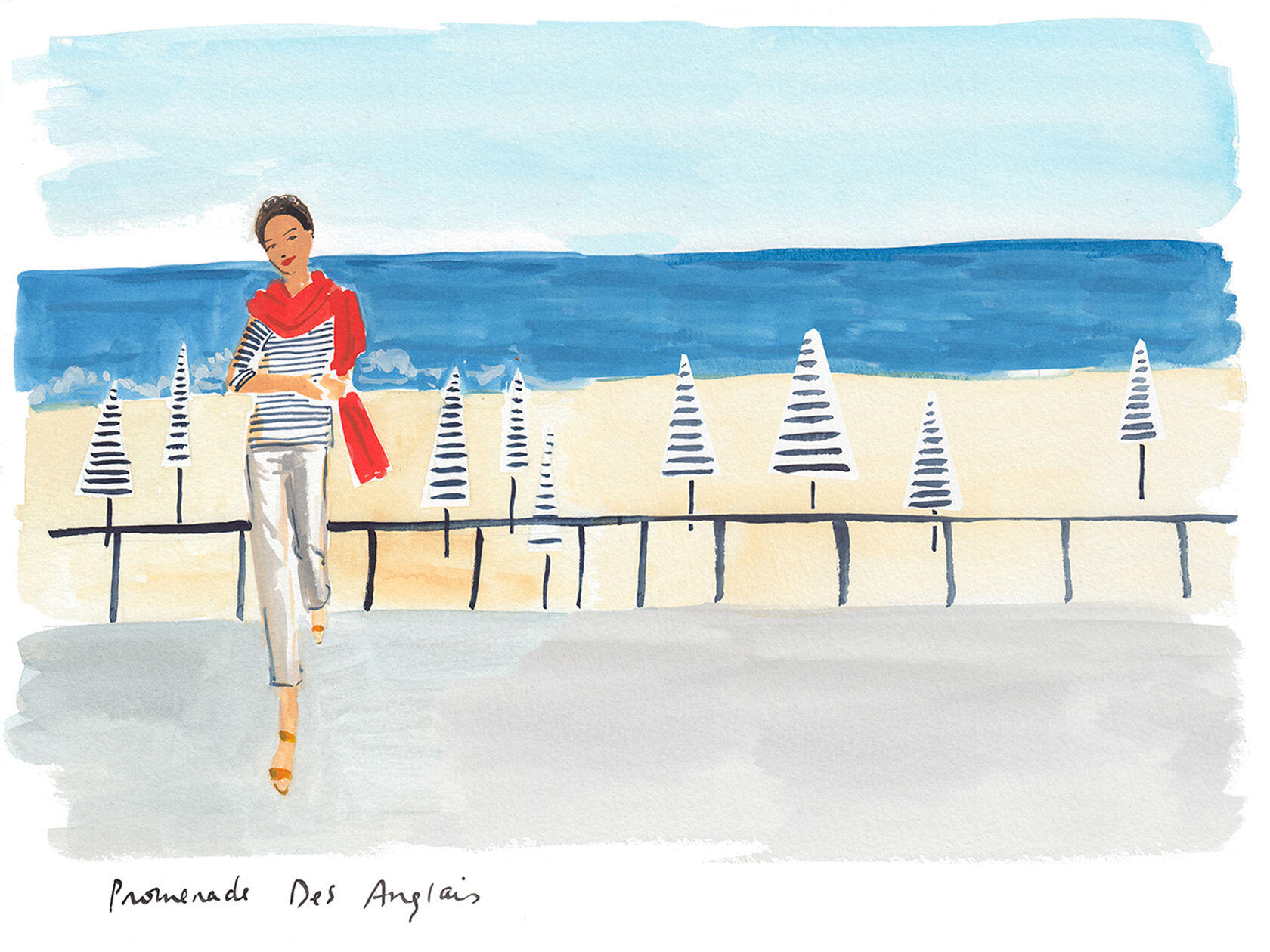 For over a century the striking Hotel Negresco has been the favourite holiday destination for celebrities, royalty, millionaires, and politicians. This magnificent belle-époque building, instantly recognizable by its pink domed roof, stands proudly on the Promenade des Anglais in Nice. The hotel celebrated its centennial in 2013. Five centuries of French history are visible (in the art and furnishings) in its fine suites, where portraits of Kings and Queens rub shoulders with more contemporary works by Sosno, Dali, Gruau, Moretti and Nike de Saint Phalle.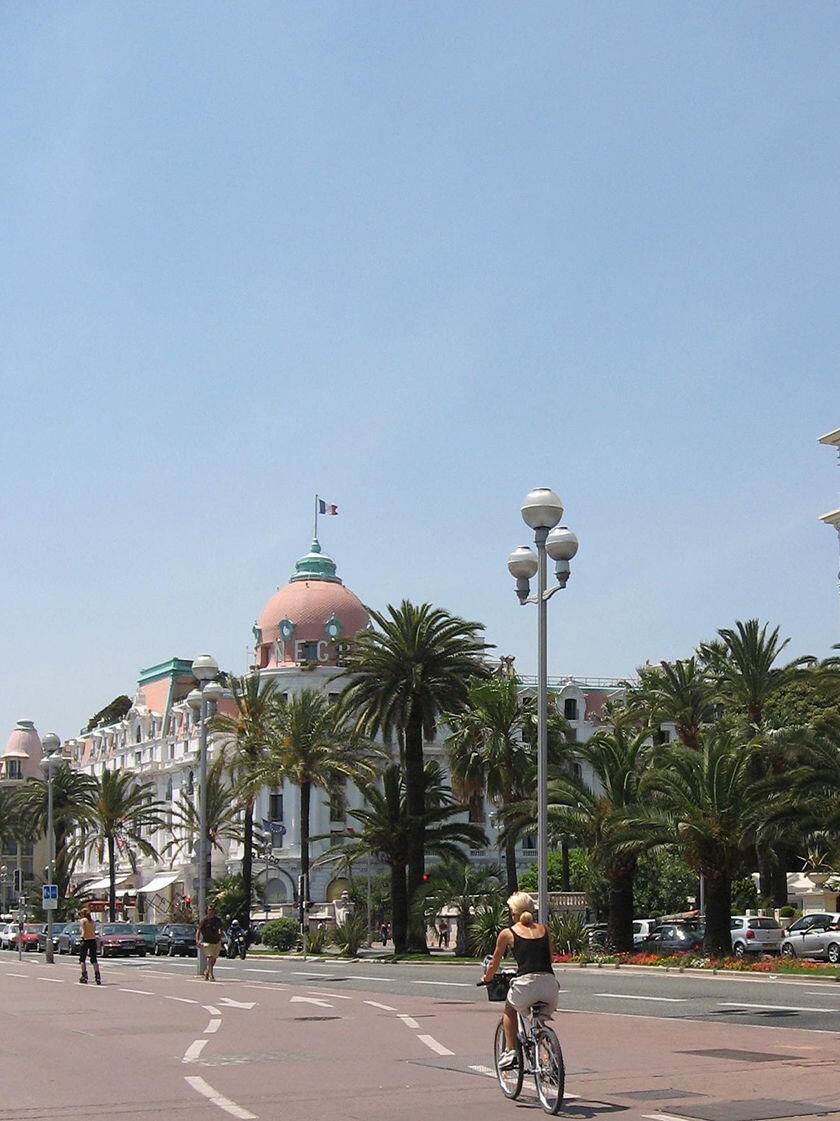 A good place to start your exploration of Vieux Nice is the colourful daily market on the Cours Saleya. Next, stroll along the old streets where you'll find Baroque churches including Cathédrale Ste-Réparate and Gésu, renaissance Palaces and attractive squares before relaxing in the colourful Place Rossetti.
Nice is home to four penitent churches which continue to pursue community-minded initiatives today. Appearing in the city in the 14th century, the Penitents are among Nice's oldest benevolent associations. According to ancient criteria, each church had a different mission and dress colour.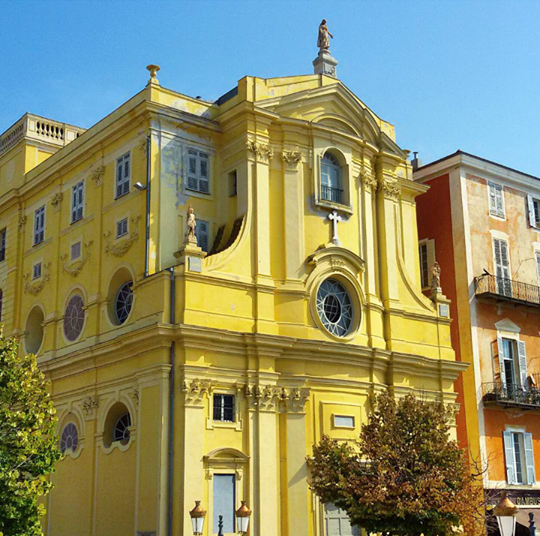 The most impressive square in Nice is the grandiose red ochre Place Masséna with its controversial Apollo Fountain and its amazing Conversation of Nice, a series of sculptures by the Catalan artist Jaume Plensa. Go after sunset to watch the 'conversation' take place but keep your wits about you as the Ligne d'Azur trams glide silently through the Square!
Nicoise Cuisine
Viktorija Todorovska of Sip Taste Share knows a thing or two about food and wine. This is what she has to say about Nicoise cuisine:
"For years, I came to Nice every chance I got. It wasn't just for its luminescence, warm sunshine and beautiful landscape. It was her flavours: delectable, often surprising, and always memorable. And the people who made my favourite dishes: full of soul and personality, their passion infusing every bite. Now that I live here, I still visit my all-time favourites, the familiar flavours like old friends always revisited with pleasure."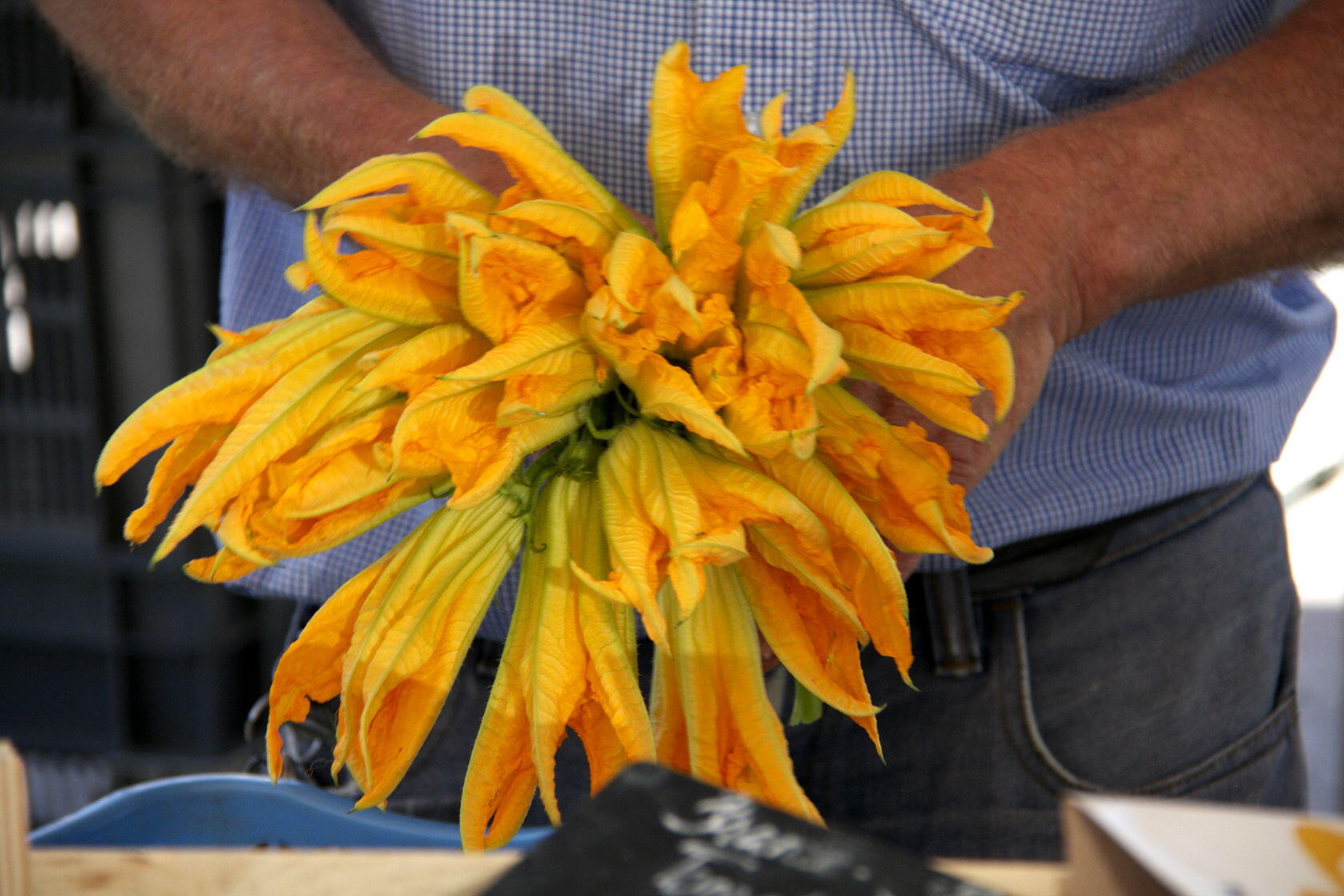 Discover the tasty street food in Nice and some rosé.
Good news! There are plenty of options for vegetarian and vegan dining on the French Riviera
Walking can work up an appetite. Here, are some recipes for a few Nicoise classics:
Pan Bagnat might just look like a sandwich, however, to those who have visited Nice it is anything but. This recipe may start with ordinary bread, but it ends with delicious
A non-traditional warm salad Nicoise. The ingredients (tuna, olives, eggs, peppers and anchovies) are the same as the traditional cold version of this salad.
And, the classic salade Nicoise. An authentic Niçoise salad is made with raw vegetables; only the eggs are cooked. You have anchovies or tuna, never the two. However, as tuna is expensive and this is a popular dish you might prefer to use anchovies unless you do not like them. I use anchovies in salt and clean them myself leaving the skin as it seems to me they taste better that way.
Socca a traditional chickpea flour "pancake" is served hot.
A Sweet way to cook with Swiss Chard – La Tourte aux Blette Sucrée. Swiss chard may not be something you typically think of for baking. However, the subtle flavour of this vegetable adds texture to this sweet snack. Dusted with sugar this square is perfect with a cup of coffee or tea.
All rights reserved. Perfectly Provence articles and other content may not be published, broadcast, rewritten (including translations into other languages) or redistributed without written permission. For usage information, please contact us.
Syndication Information
Affiliate Information
As an Amazon Associate, this website earns from qualifying purchases. Some recipes, posts and pages may have affiliate links. If you purchase via these links, we receive a small commission that does not impact your price. Thank you in advance for supporting our work to maintain Perfectly Provence.