Online Cooking Classes with International Recipes
After the pandemic hit in 2020, I began doing Zoom demos of my favourite international recipes. The classes include a selection of French, Moroccan and Italian dishes. I quickly realized that it was a great way to stay connected with the culinary world and clients of Pitcher & Powell who love to go on culinary journeys and yoga retreats to Provence, Marrakech and Sicily.

I began developing themed menus and offering plating ideas for the classes. Since July 2020, I have taught 10+ classes, and I will continue to add to my offerings. The cooking classes have been a great way to collaborate with culinary vendors such as Easy Leaf Products and Melissa's Produce in Los Angeles. The Zoom classes allow me to stay linked to the Perfectly Provencereadership. I usually live 3-4 months near Aix-en-Provence and am a regular contributing writer to this lifestyle magazine.
Selection of Internation Recipes:
A Trip to Morroco
Sweet Moroccan Cucumber Salad
This recipe serves 4 people as a starter or salad. Alternatively, serve as a side dish with grilled meat or fish.
Check out this recipe

Moroccan Carrot Salad
Easy to make and a delicious side dish with roasted meat or fish. Also, perfect for a picnic or just because.
Check out this recipe

Zaalouk d'Aubergine Spiced Eggplant Salad from Morocco
Serve this side dish at room temperature with other salads such as the carrot salad with slow-cooked meat or a tagine.
Check out this recipe

Moroccan Tagine with Seasonal Vegetables
Preparing a tagine requires a bit of effort to clean and cut the vegetables. After that, it is all about layering and allowing the slow-cooking process to take over. Please note that your vegetable selection may vary depending on what is available.
Check out this recipe

Moroccan Almond Cigars
These pastries can be made a day in advance as they are a bit time-consuming. If you get in the groove of making the almond paste, rolling the cigars, frying and dipping in honey – you will be done before you know it.
Check out this recipe

Fusion Vegetarian Menu
Cheese Soufflé
Mastering a soufflé is a skill that every French chef and many cooks should learn. It is not difficult, but timing is the key. And, you have to serve the soufflé right away or risk that it falls. Enjoy this recipe as a starter course or a lunch dish with a salad.
Check out this recipe

Floating Islands (Iles Flottantes)
This is a classic dessert with a few steps, but you can skip the Crème Anglaise and use vanilla ice cream (see "out of time" note).
Check out this recipe

Summer Picnic
Picnic is a universal term for creating a culinary experience in nature with some of your favourite portable foods. The French, though, take the word pique-nique to an elevated culinary level! My experiences in North America pale in comparison to the memorable pique-nique outings I have experienced in Provence. Here are the essential ingredients for a Provencal Picnic.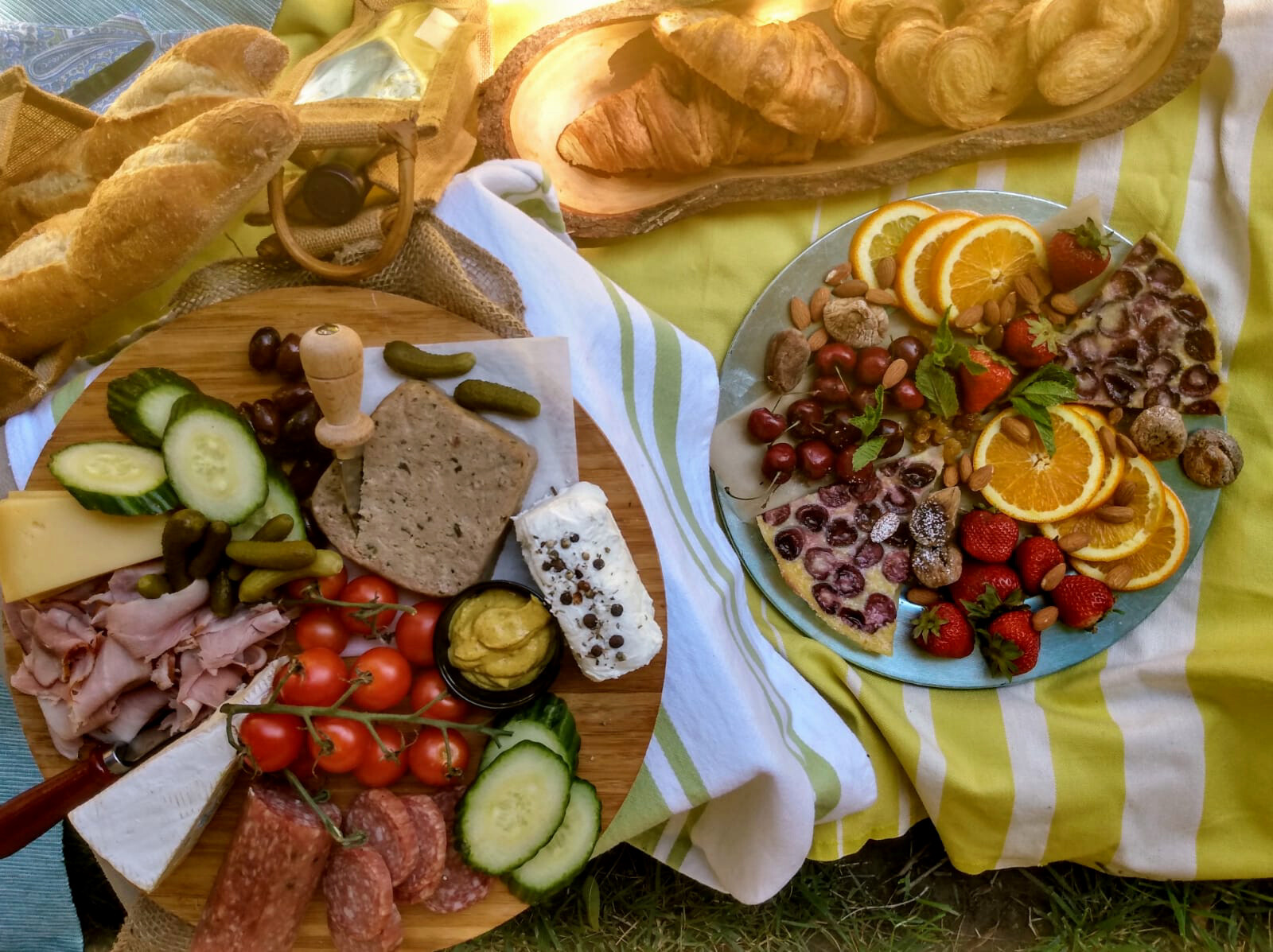 Fall in Provence
Chocolate and Pear Tarts
These tarts are easy to make and a delicious finish to a fall menu. Make sure to leave enough time to prepare and rest the dough.
Check out this recipe

Duck Skewers with Fig and Shallot Compote
It's harvest season in Provence and the colors of the trees, grape vines and autumn vegetables are stunning. This recipe was inspired by my friend and neighbor from Eguilles, Barbara Pitcher, who has a huge fig tree and generously shares her crop. This recipe makes a perfect appetizer!
Check out this recipe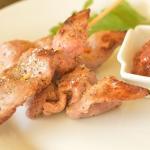 3-Course Gluten-Free Menu
Panisse (Panelle, Sicilian-style) or Chickpea Fritters   
Panisse is very popular in Provence, although a similar recipe can be found in other places along the Mediterranean as I discovered in Sicily. Impress your guests with this salty, yet slightly sweet nibble with cocktails.
Check out this recipe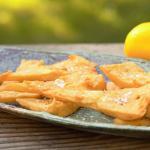 Chocolate and Raspberry Towers
This dessert looks impressive, but it is not complicated to make, and your guests will love it.
Check out this recipe

Food Styling Tips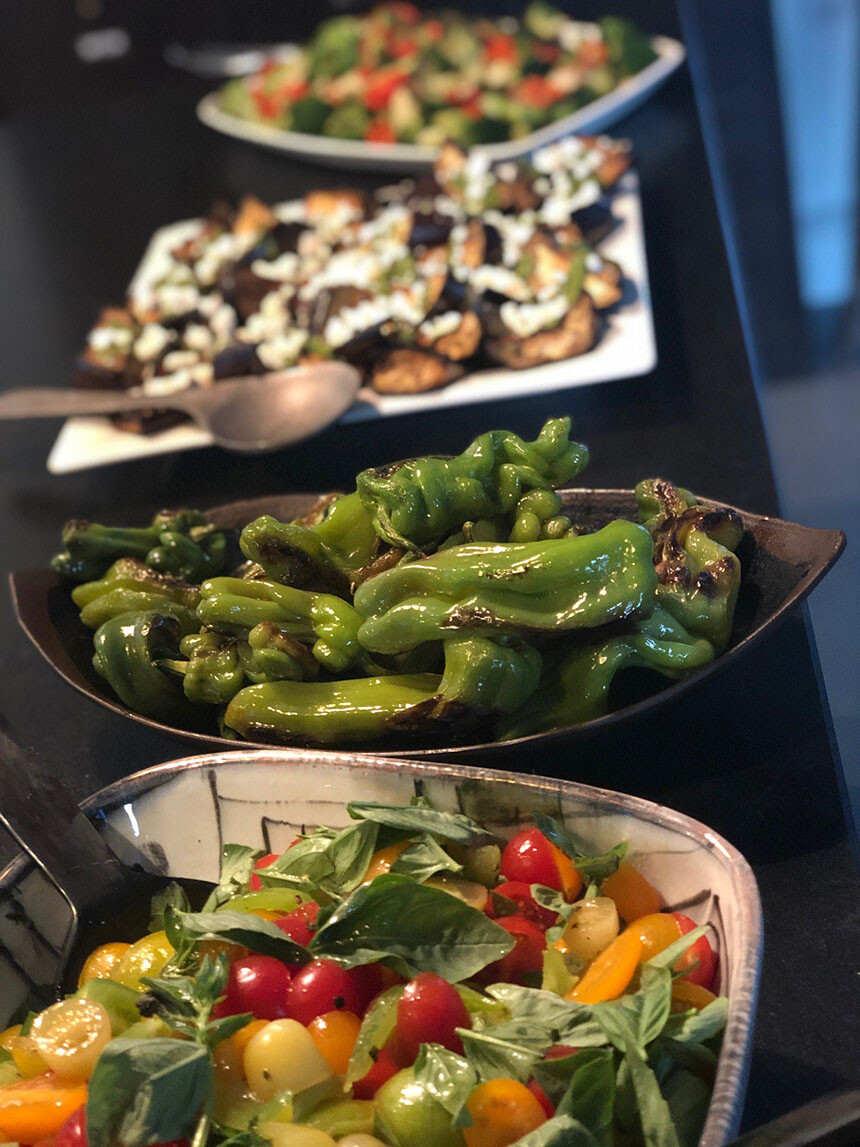 The French style of entertaining called the apéro dînatoire is a favourite way of throwing parties in France. Normally, I spend time in Provence every year, specifically in the area of Aix-en-Provence! I love apéro dînatoire gatherings and the spontaneity of inviting friends over. When you mention apéro dînatoire, your guests will know that plenty of food will be served casually. This type of entertaining is the perfect balance between the apéro cocktail party and a formal dinner.
Tarte Soleil - Puff-Pastry Appetizer
From the chef, "Provençals like things sunny and pretty, so this is a popular take on the local, traditional fougasse. It can be filled with any strong-flavoured spreadable mixture such as tapenade or anchoiade or a sundried-tomato paste or even a spinach/ricotta or goat cheese." 
Check out this recipe

4-Course Gluten-Free Menu
Ratatouille Tian Estival
This tian is easy to prepare. It can be served hot from the oven or at room temperature. This baked ratatouille casserole is a variation on the traditional Provencal recipe.
Check out this recipe

Just Stuffed!
Stuffed Aubergines (Eggplant) with Garbanzo Beans
This dish easy to prepare and you can alter the topping ingredients to suit your taste. Serve warm or at room temperature.
Check out this recipe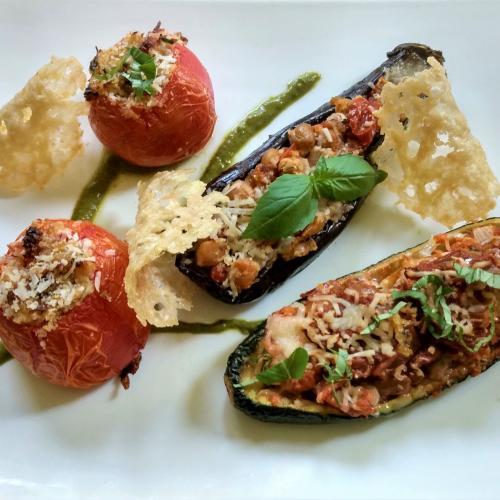 Add Sparkle, Shimmer, Silver and Gold to Your Culinary Presentations!
Pink Elephant Martini Cocktail
This cocktail is festive, fun and easy to mix. Enjoy!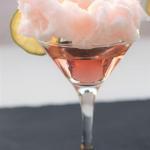 Red Carpet Mojito
This is an easy drinking summer cocktail (maybe too easy). Gather some fresh berries, ice and mint for a refreshing toast to summer and the movie stars at the Cannes Film Festival.
Check out this recipe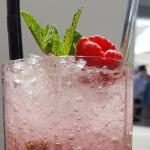 3 Quick Appetizers for Holiday Entertaining
Amuse bouche roughly translates into tempt your taste buds. These three appetizers are easy to make and can be prepared in advance of your guests' arrival. Enjoy Smoked Salmon Rolls with Horseradish and Granny Smith Apple, Crab and Avocado Spoons and Chicken Satays with your favourite cocktail.
Check out this recipe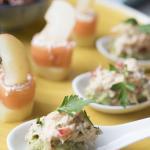 Culinary Adventure in Marrakech
As we exited the heavy wooden door of the hamman, my eyes smarted in the sun. How could it possibly still be daylight in the Medina? In two hours, we had been lathered, scrubbed, and massaged. It was blissful. This experience might best describe a Pitcher and Powell culinary-yoga escape to Marrakech.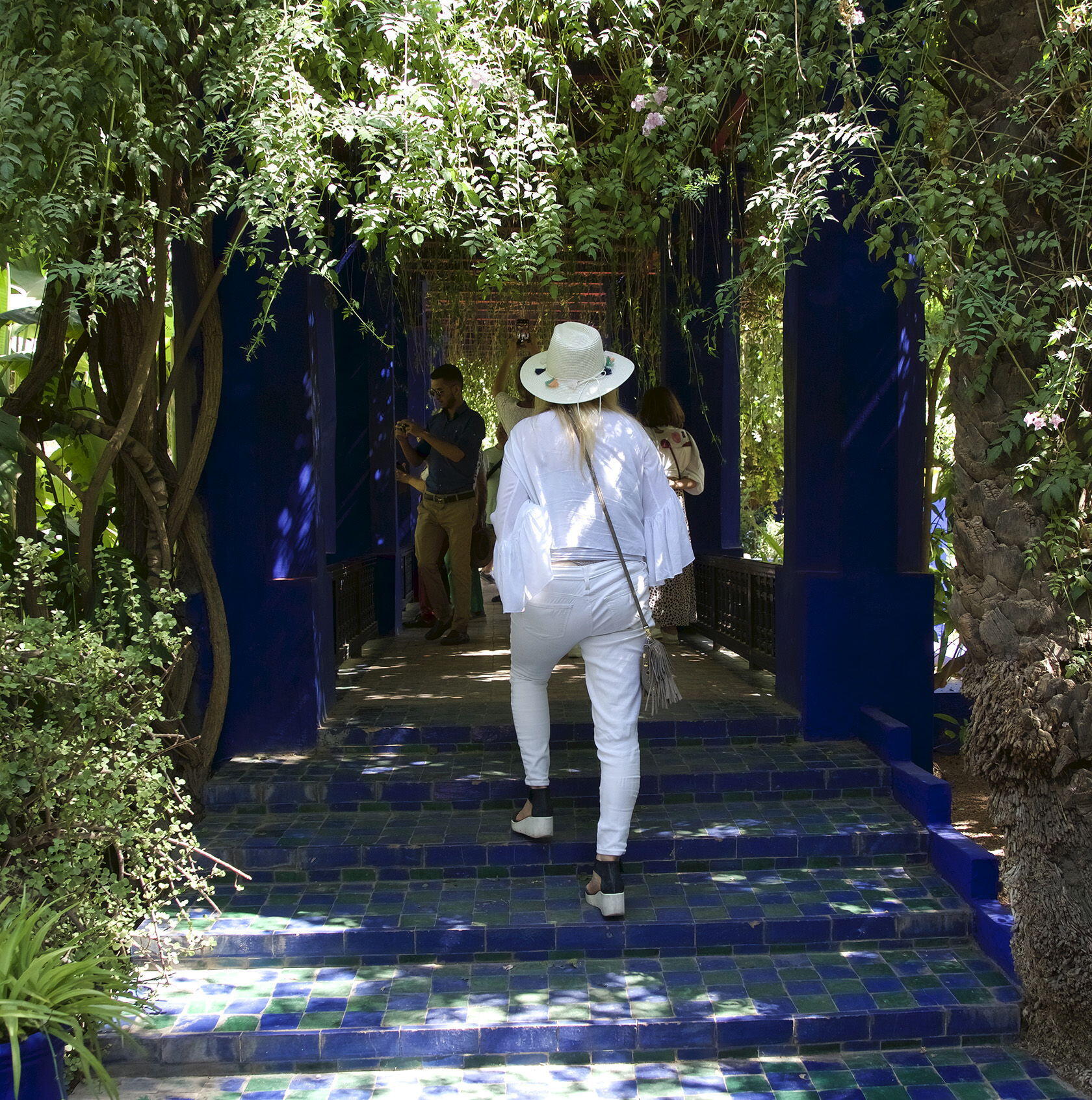 Getting to Marrakech from Provence is an easy two and a half (2.5) hour flight. The riad selected by Pitcher & Powell is an oasis in the Medina with only eight (8) rooms. The hotel was renovated by the owners, an Italian-Swiss couple, who have lived on the African continent for 35+ years. The Pitcher and Powell guests enjoy the riad in its entirety. It's a "home away from home" experience. Keep reading about our Marrakesh culinary adventure here.