Provencal Picnics Here are the Essential Ingredients
Picnic is a universal term for creating a culinary experience in nature with some of your favourite portable foods. The French, though, take the word pique-nique to an elevated culinary level! My experiences in North America pale in comparison to the memorable pique-nique outings I have experienced in Provence.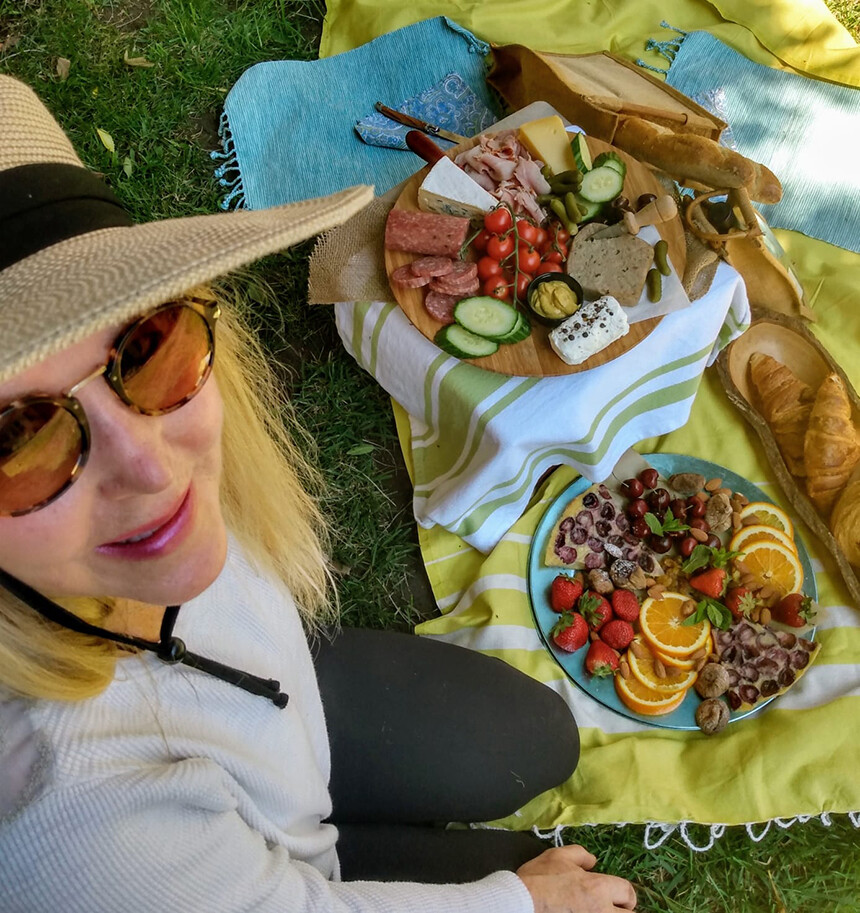 Start with a Plan (or Not)
You start with a basket, backpack or cooler of the foods and wine you want to share with your family, friends or hiking/cycling group. Often, the destination is as important as the precious cargo you are transporting. It could be a hiking adventure to one of the beautiful Calanques near Marseille or Cassis, or it could be a bike trip to one of your favourite villages. I love cycling in Bonnieux and Saignon as the views are so breath-taking and the hills so challenging.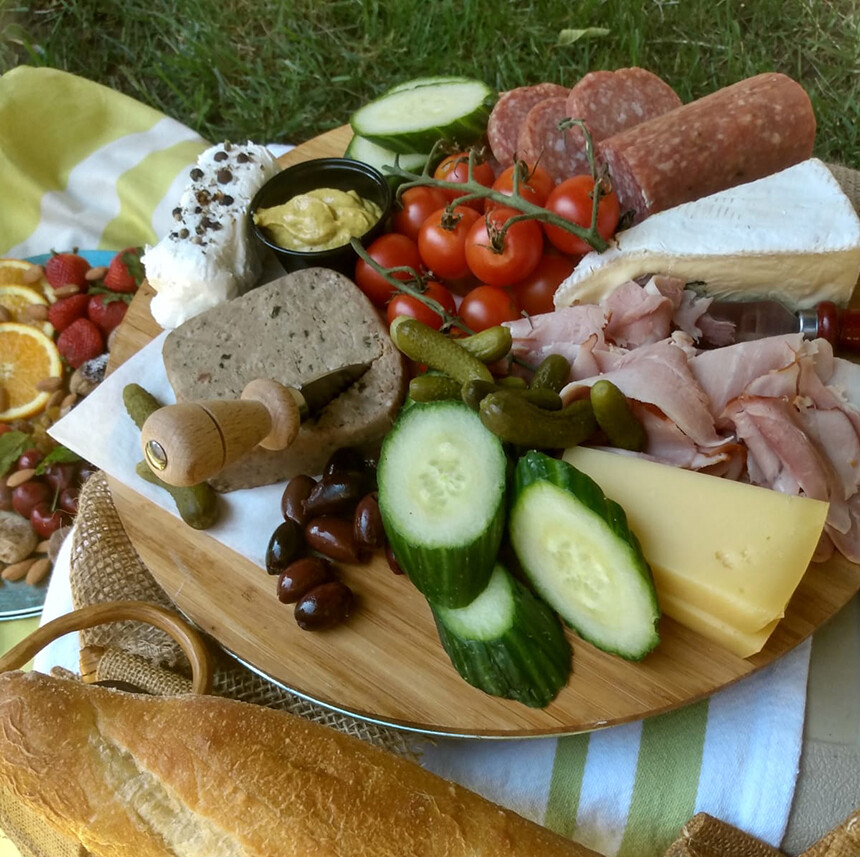 Essential Ingredients
The presentation of your culinary spread is not as crucial as your culinary selections, but with a little effort, you can create a feast to impress your fellow picnickers. It helps to bring a colourful blanket to display your ensemble of some of the following suggestions (click the links for recipes):
Baguettes
Pâté, cheese, tomatoes and cucumbers
Rillettes, ham and an assortment of charcuterie
Ingredients for Pan Bagnat sandwiches
Cornichons, olives and mustard
Portable salads like these: carrot, cucumber and spiced eggplant
Almonds, dried figs, apricots and raisins
Seasonal fruit, yogurt, Madeleines or Palmiers
Your favourite Provencal wine
Note: Don't forget to bring some portable knives, spoons, salt, pepper, drinking cups and of course, a corkscrew!
In the early Fall, when cycling is at a prime in Provence, I quickly learned that the lunch service is from 12 to 2 PM. After 2 PM, it isn't easy to find a restaurant or even a boulangerie or patisserie open. So, the idea of a French pique-nique has become even more appealing to me. It is a luxurious way to enjoy your lunch in Provence at your own pace!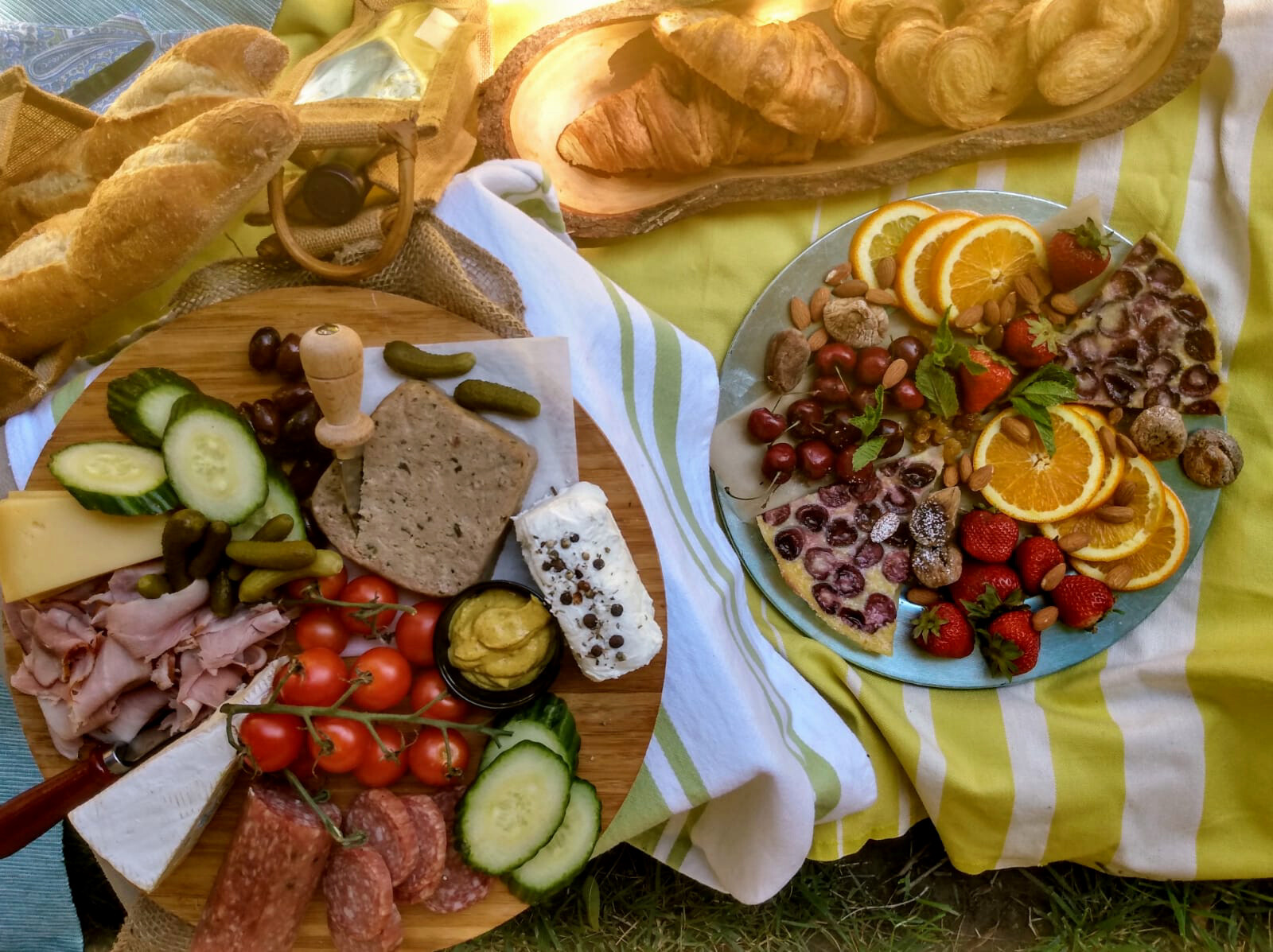 Where Did It Start
So, which came first? The picnic or the pique-nique? The Picque-nique! Here's the etymology from Wikipedia for picnic:
The word comes from the French word pique-nique, whose earliest usage in print is in the 1692 edition of Tony Willis, Origines de la Langue Française, which mentions pique-nique as being of recent origin. The term describes a group of people dining in a restaurant who brought their wine. The concept of a picnic long retained the connotation of a meal to which everyone contributed something. According to some dictionaries, the French word pique-nique comes from the verb piquer. The verb means 'pick', 'peck', or 'nab', and the rhyming addition nique, which means 'thing of little importance', 'bagatelle', 'trifle'.
However, the Oxford English Dictionary says the word picnic is of unknown origin.
After the French Revolution, picnicking became common in France, when ordinary people could visit and mingle in the country's royal parks. In the 18th and 19th centuries, picnics were elaborate social events with complicated meals and fancy drinks that sometimes took days to prepare.
Portable Meals Anywhere
The best news is that you can create a picnic no matter where you are in the world – it's the gesture of making a simple lunch super-special by enjoying eating outdoors near a lake, or at a beach, a park, a vineyard or in your backyard! I like to be transported to Provence and create my French-style pique-niques when I am in Manhattan Beach, California. It helps me mentally shorten the time between my trips to France.
Join Us in Provence
We are currently accepting bookings for September 11-18, 2020 and Spring 2021. These culinary 8-day adventures include the following and more:
7 nights accommodation in a private villa, with ensuite bedrooms, and a 20m lap pool and stunning views. Located in the foothills of the Luberon Valley there are many beautiful walks from our doorstep.
Michelin star dining, healthy breakfasts, cooking classes and yoga classes.
Here are all the details for Pitcher & Powell's Culinary Adventures in Provence.