Puyricard, Where I Live in Provence
Fully bilingual (English and French), Tasha Powell calls Los Angeles, California home when she is not in living in Puyricard outside of Aix-en-Provence. Located 10 kilometres from the centre of Aix, Puyricard is part of the greater metro area, with the benefits of centralized services such as public transport. The town is an ideal choice for commuters who wish to live in the countryside close to urban amenities. Puyricard retains its village feel with a weekly market and the remains of medieval construction. Tasha agreed to answer some questions and share a few local's tips about where she lives in Provence.
---
Where I Live, Puyricard
Tell us a bit about where you live in Provence?
Puyricard is famous for its chocolate factory! It's a small, quiet village surrounded by vineyards and conveniently located a 10-minute drive from Aix-en-Provence. For European and international destinations, the Aix TGV station and the Marseille airport are 30 minutes away. We have lived in Puyricard part-time since 2012, usually during the spring and fall months.
The market is on Friday mornings, and like most towns, it is lovely to visit the stands and chat with the merchants each week. I love the paella stand near the Puyricard Bar.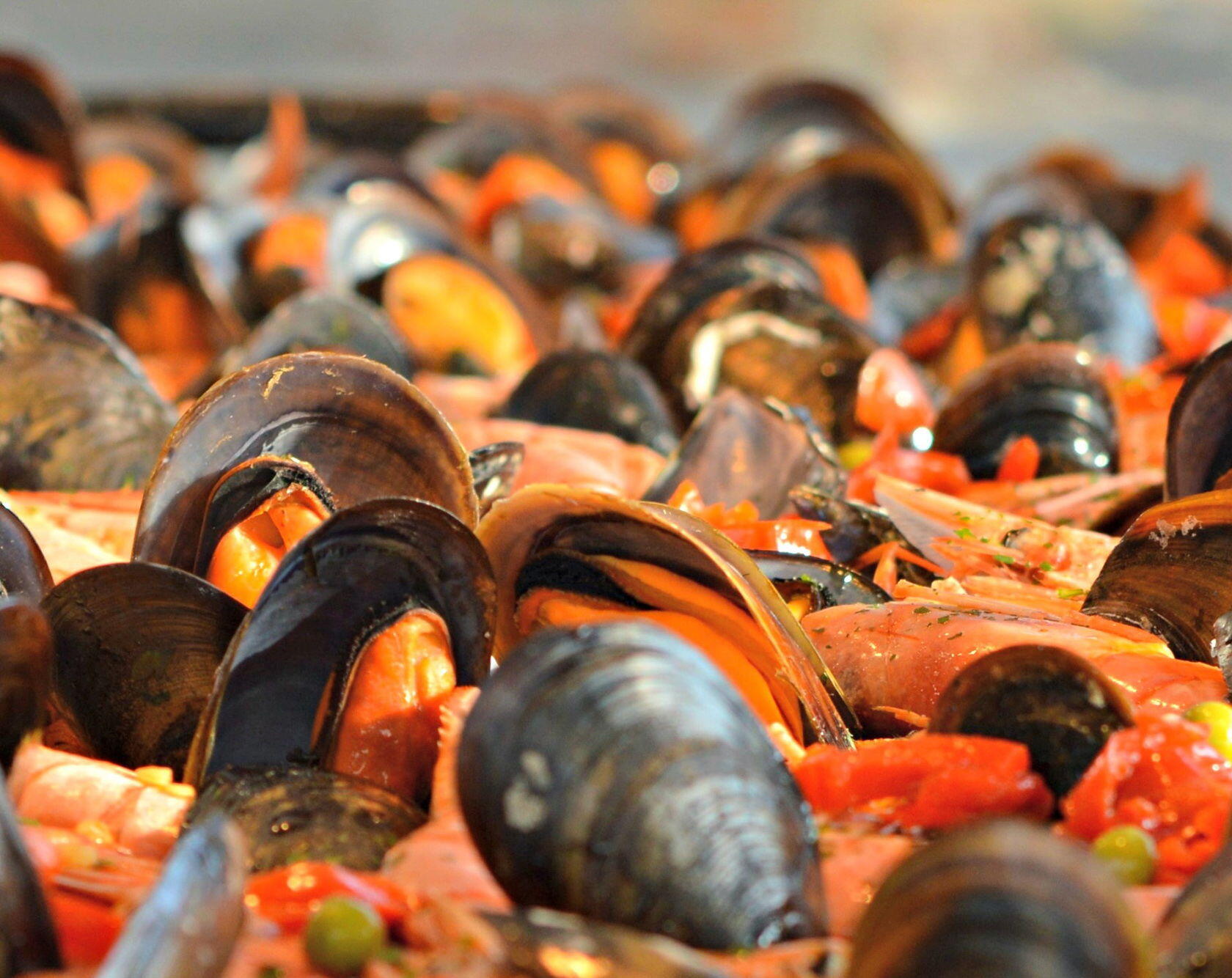 Why (in your opinion) is Puyricard a great place for someone to visit?
It's a perfect location just a few minutes from Aix-en-Provence or a quick drive from Marseille. The cultural treasures of Provence are all easily reached in a day trip, and it's only 1 1/2 hours from the Côte d'Azur. If you love to tour vineyards, there are dozens of wine-tasting options in the area. These vineyards are part of the well-established Côteaux d'Aix en Provence and Côtes de Provence wine appellations.
Is there a must-see attraction in Puyricard?
Yes! Many people come to tour the Puyricard Chocolaterie. The factory tours and workshops are a must, but make sure to make a reservation in advance. Tours are available in French or English. If you are looking for family-friendly activities in Provence, a visit to the Puyricard chocolate factory should be on your list.
Eating and Drinking in Town
Where do you go for coffee?
I like to hang with the locals at the Puyricard Bar (where everyone knows your name!). It's important for me to feel integrated into the French culture and my community.
Do you have a favourite bakery?
The pastries at Le Puy d'Amour are divine, and my favourite is the Paris Brest. Emile Bec Boulangerie has the best baguettes in town, as well as the best palmiers and sacristains (recipe here)!
Where do you recommend for a casual lunch with friends?
Head to La Quincaille for their wood oven pizza and salads. My pick is the Alsacien (also called tarte flambée, or flammekueche, in Alsace) with onions, bacon and crème fraîche. The restaurant closes on Wednesdays and Sundays.
Where is your go-to spot for an apéro?
Restaurant Georges in Venelles has two cool bars and one separate room that is perfect for cocktails.
What is your top pick for a romantic dinner?
It's a bit of a drive (1 1/4 hours) to a fabulous spot between Bonnieux and Saignon in the Luberon. However, I like the remote location and the sheer beauty of Domaine du Castellas, plus I am a top fan of farm-to-table dining. At the Domaine, lunch and dinner are served family-style and the menu changes with the seasons. Reservations are a must, and there is accommodation on-site as well.
Where do you like to go for dinner with friends?
Not far from Puyricard, in the neighbouring town of Venelles, is Le Môme. This restaurant delivers a fun atmosphere, creative cuisine, and generous portions. Plus, I love their outdoor seating.
Touring Provence from Puyricard
What is the best day trip from Puyricard?
The best day trip from Puyricard is a visit to Les Baux de Provence to see Carrières de Lumières (this year, I just loved the Van Gogh exhibit). Here are a few tips for a visit to this sound and light show projected on the quarry walls of an old bauxite mine.
The Château La Coste vineyard is also on my list. It's easy to spend the day there with the Art & Architecture walk and all the new exhibits. There are concerts, wine tastings as well as lunch and dinner options. Château la Coste is only 15 minutes by car from Puyricard.
For candy and almond lovers, don't miss the museum and factory – Musée du Calisson, Confiserie du Roy René.

And for artists, art aficionados and those who appreciate the work of Paul Cézanne. Located between Puyricard and Aix is the Cézanne atelier (studio), and it feels like the famous artist will return at any moment.
Where to Stay in Puyricard
If money was no object, where would you recommend staying?
I would recommend staying at Mas D'Entremont for anyone visiting the general area of Puyricard. The rooms are gorgeous, and the restaurant is fantastic. Mas D'Entremont is located off the DN7, where it is easy to go south to Aix or north to see some of the hidden treasures of Provence.
Or, if you want an amazing luxury experience, go to Domaine du Capelongue in Bonnieux. The rooms, restaurant and views are all exquisite.
Where do you recommend for comfortable accommodation?
A l'Oree du Pin is a charming bed and breakfast walking distance to the old Puyricard village.
Another excellent recommendation is Les Petites Sources. This 17th-century bastide offers an entirely separate and spacious guest house (80 square meters) on a gorgeous property.
---
Tasha Powell Bio
Tasha Powell is a food stylist and writer who specializes in working with celebrity chefs and leaders in the hospitality industry. She cooks and styles for monographs, cookbooks and Satellite Media Tours, working between North America and Europe. Savour her mouth-watering photos on her website, Cooking with a French Twist, and in this book.
While living in Puyricard, Tasha met Barbara Pitcher, a Canadian artist who lives in the area with her family. Inspired by international cuisines and foreign travel, the ladies formed Pitcher & Powell; a boutique tour company specialized in culinary adventures. They are heading to Marrakech for five (5) nights from March 31 to April 5, 2020. Or book your spot for the seven (7) night Pitcher & Powell experience in Provence (May 25 to June 1, 2020), where you might visit some of Tasha's favourite places.