Recipe for Green Olive Tapenade
Olive trees have grown in Provence since at least the time of the Greeks, roughly 600 BC. Olive oil was a prized commodity during the Roman era. Today, France is not considered a large global producer at 4,500 tons per year. However, the quality is considered to be excellent.
The Provence Gourmet shares his recipe for a typical Provencal green olive tapenade to serve with aperitifs or to flavour the main dish. If you are interested in cooking classes and learning some traditional Provencal meals contact Gilles Conchy to find out about his classes.
Image Credits: All photos were provided by and published with the permission of Provence Gourmet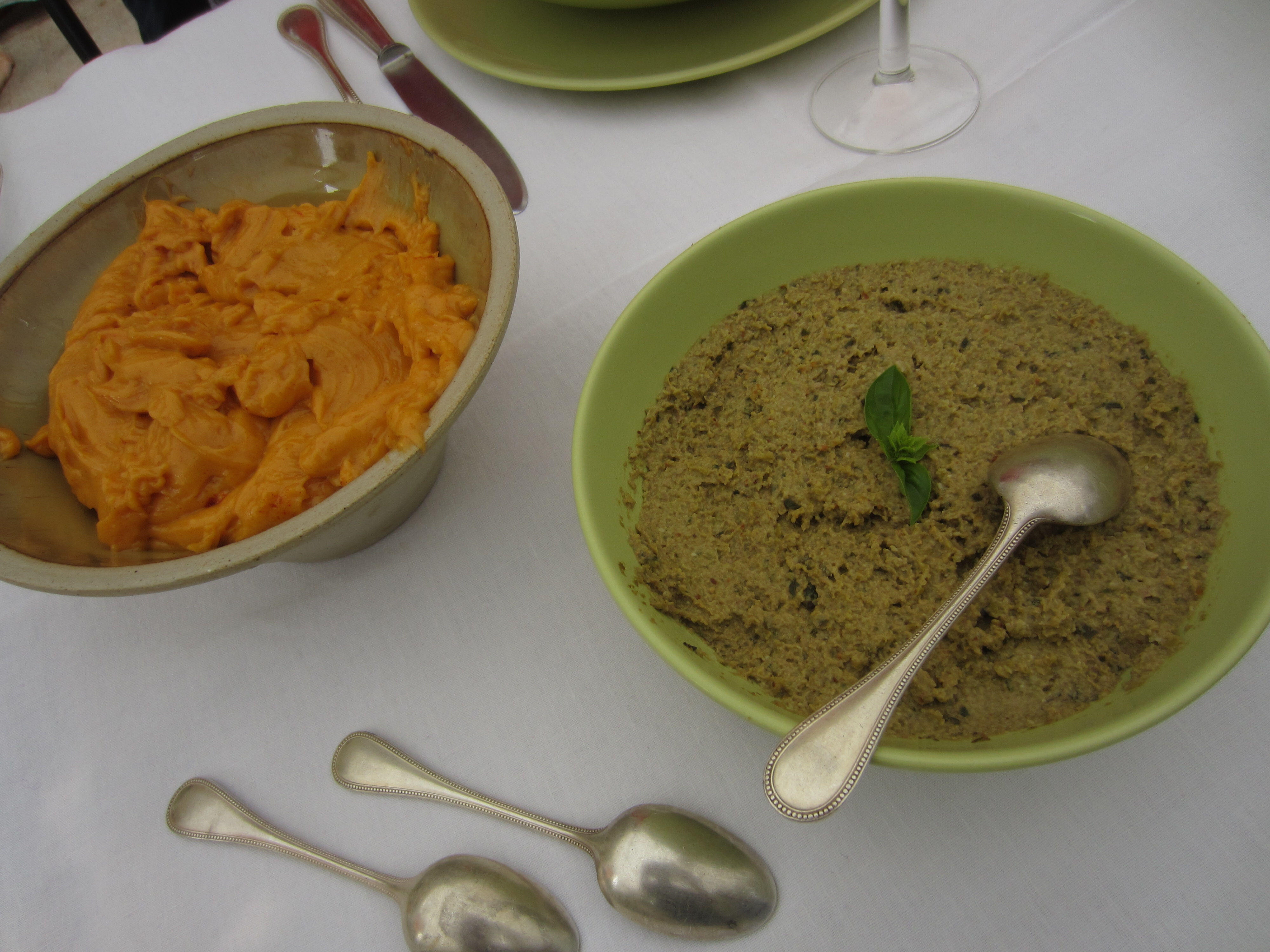 Green olive Tapenade
Easy to prepare and delicious.
Ingredients
350gr

(2 cups)

Green Olives

pitted

50gr

(2 oz)

Pine nuts

lightly grilled

1

Handful

Fresh Basil

2

tsp

Capers

50ml

(1/4 cup)

olive oil

Pepper
Instructions
Taste an olive, if you find it to be too salty then soak the olives in a bowl of fresh water for an hour.

In a mixer, add the drained olives and capers, the slightly grilled pine seeds, a handful worth of fresh basil leaves, olive oil and pepper.

Mix the ingredients well, if the mixture is too dry add a little more oil.

Serve the tapenade as a starter on grilled toasts beside a seasonal lettuce or as an aperitif patiently waiting for the main dish.
Notes
Note:  some recipes call for adding some canned tuna as well for a slightly different taste.