Winter Holidays in Provence 7 Things To Do
Provence is one of the many regions in France blessed with breath-taking landscapes and incredible food. Most people associate the area with summer activities, lavender fields, and rosè wine. But Provence is much more than that. This fantastic region opens its arms to protect you from the cold, dark months with some unique winter activities. In this article, you'll find seven things to see and do during the winter holidays in Provence.
The Calanques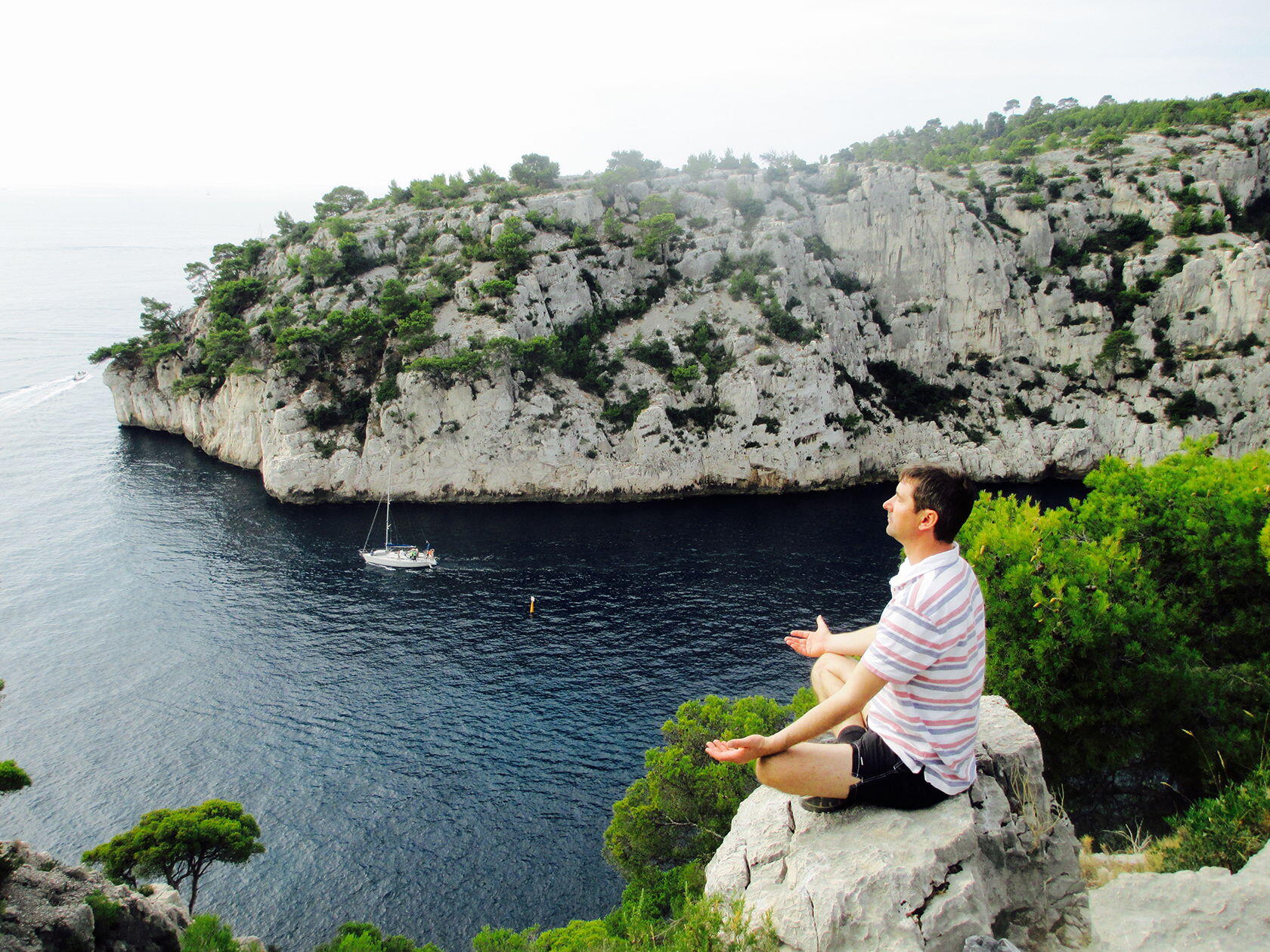 Between seaside Cassis and Marseille's metropolis, you find matchless scenery: the Calanques, the stunning fjords of Provence. The rocky coastline became a national park because of its popularity among tourists. During summer, this area is often closed or restricted because of fire hazards. However, in winter, you can enjoy the bays and cliffs, which create picturesque scenery. Take a hike if you're an adventurous, active person. Otherwise, you can meditate by the coast and breathe in the beneficial sea air.
Truffle Hunt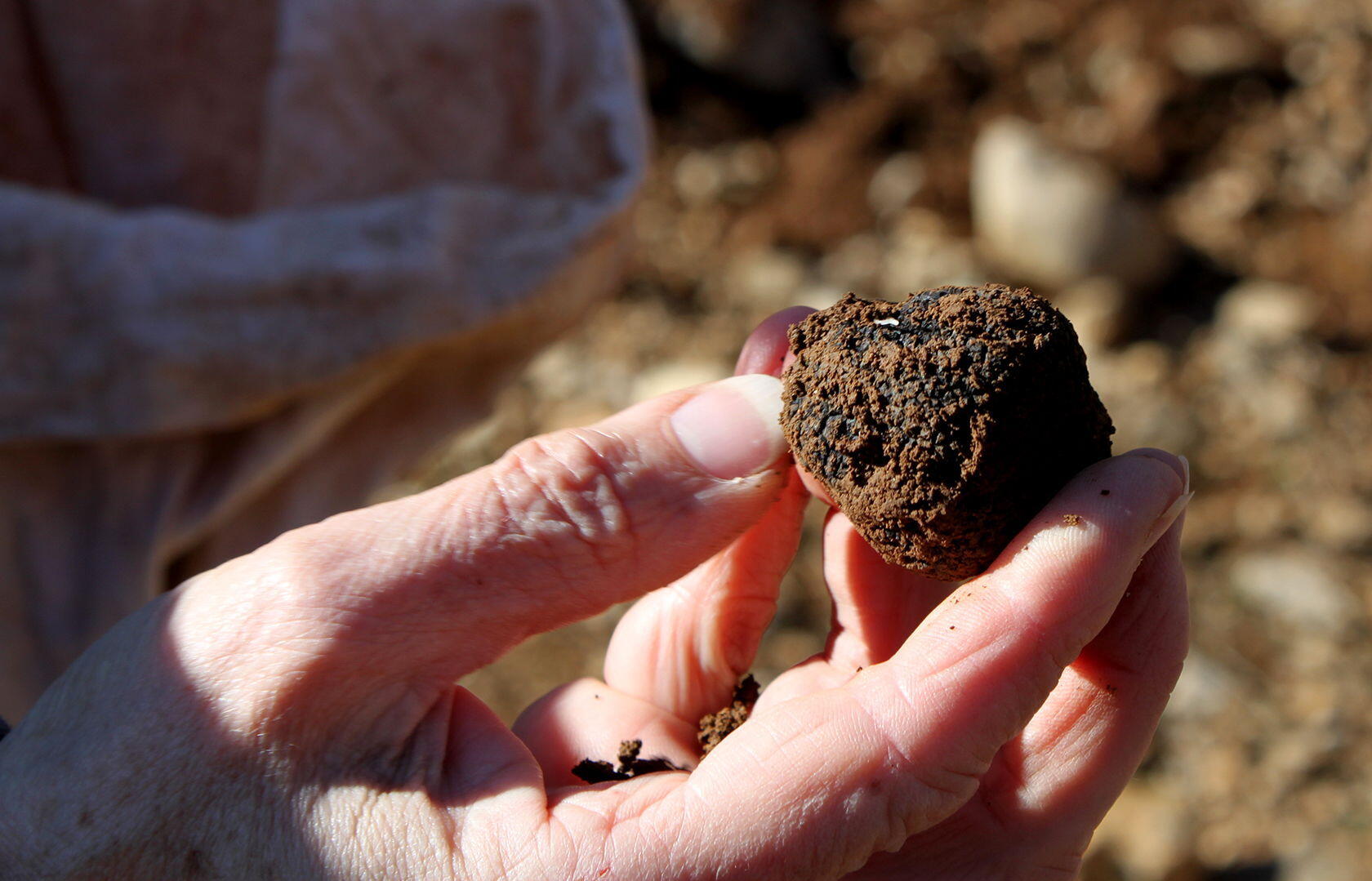 Southern France, in particular, Provence and the Dordogne, are recognized for the quality and abundance of black truffles. During the winter, head to Richerenches, Carpentras or some of the other truffle markets (here is the list) to taste some of these culinary delights. Many local restaurants prepare specific plates with local truffles. Here are some tempting recipes with truffles:
Black Truffle Scrambled Eggs (Brouillade aux Truffes)
The hardest part of this recipe might be getting your hands on some fresh black truffles. Sophie used the traditional bain-marie method for super creamy and fluffy scrambled eggs.
Check out this recipe

Spaghetti with Eggs and Truffles (Lu Spaghetti a L'Ou)
Truffles are an excellent addition to just about everything. Their earthy flavours marry perfectly with rich, creamy dishes. The pasta recipe comes from disgraced former Nice mayor Jacques Medecin. I may have forgotten the scandals embroiled his career, but I remember his wonderful cookbook celebrating Nicoise cuisine. So I modified the recipe slightly from Jacques Medecin's original.
Check out this recipe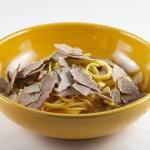 Mushroom and Black Truffle Omelette
Delicious and easy a quick lunchtime meal or light dinner.
Check out this recipe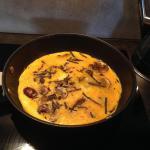 Poulet Forêt aux Truffe
Succulent chicken cooked in rich deep flavoured Madeira, with mushrooms and shallots in a cream sauce decadently adorned with earthy, fragrant truffles.
Check out this recipe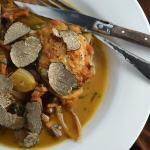 Les Baux-de-Provence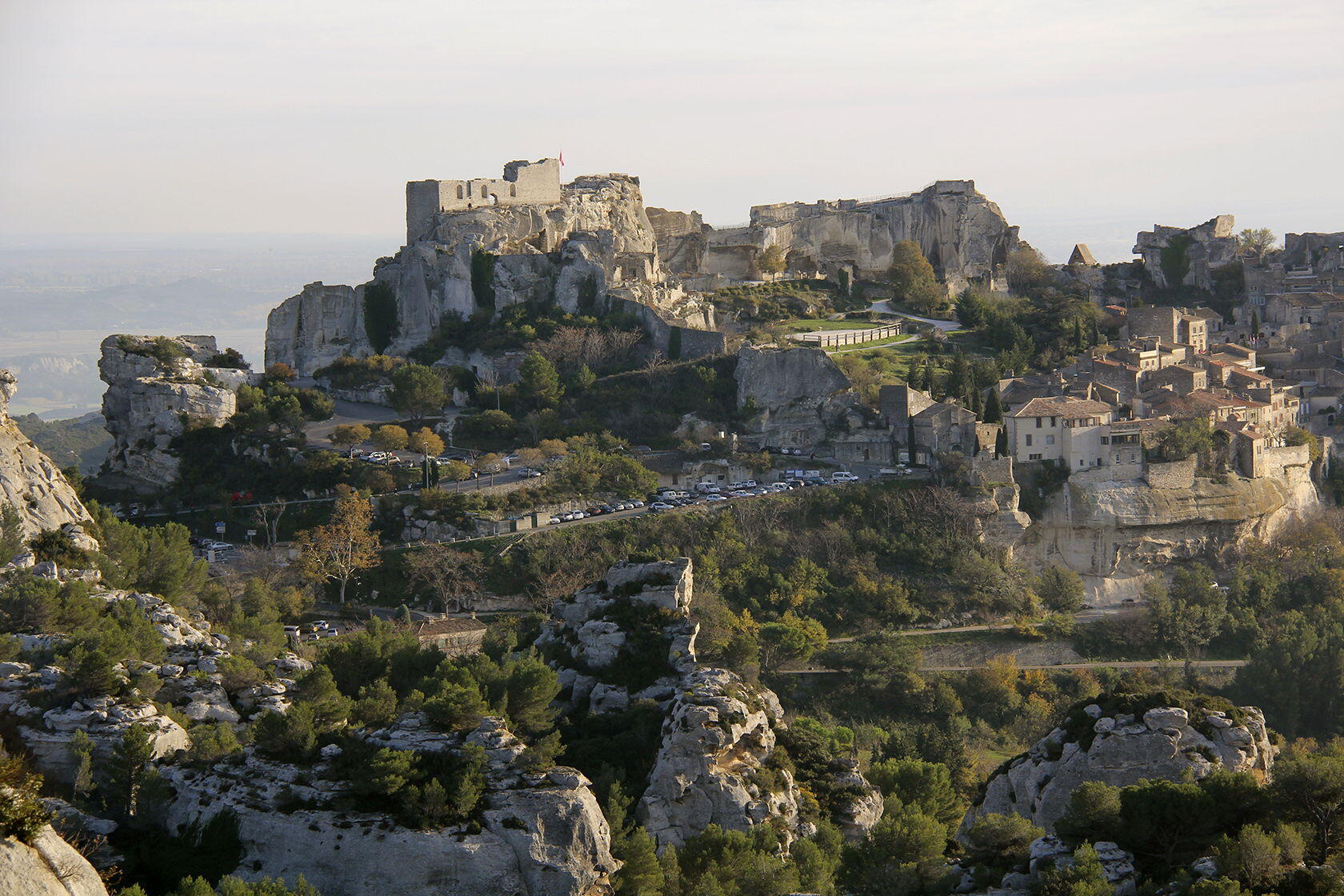 Les-Baux-de-Provence is a famous hilltop citadel in the Alpilles. Thanks to its unusual position on a rock and the beautiful rocky houses, this little hamlet sees millions of tourists each year. Nonetheless, during summer, the village can get overcrowded. So, try visiting it in winter, when you have the streets to yourself.
Additional reading: A Guide to the Chateaux of the Alpilles Hilltop Castles.
Christmas Markets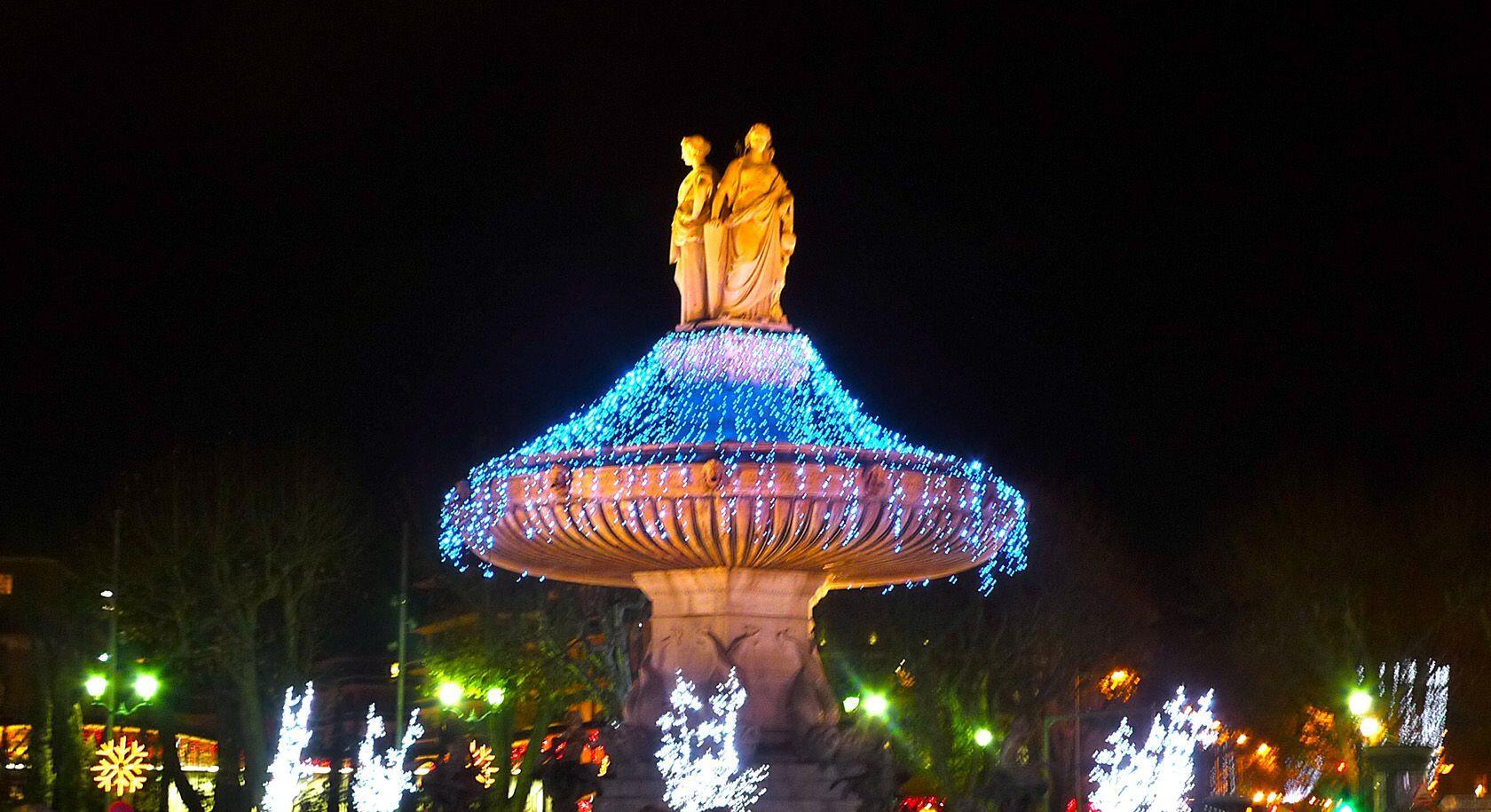 A trip to Provence during the holidays is incomplete without going to the Christmas markets. They bring out the festive spirit in every person, even if they don't adore Christmas. The markets provide anything from sweets to bright objects, and you can find them in every city.
Holiday experience: Martine Bertin-Peterson needs little introduction to our regular readers. The founder of boutique tour company Goût et Voyage runs sold-out tours in Provence. Her latest tour – A Taste of Provence for the Holidays – promises a delightful combination of seasonal shopping, gastronomic discoveries, and an introduction to the region's cultural traditions.
Visit The Wild Side

Take a road trip to a world away from lavender-scented fields, perched villages, and candy-coloured shutters. Head to the Camargue! The marshland and brackish waters where the Rhone River finally meets the Mediterranean define Provence's "wild west." Created in 1986, the natural wetland preserve is 100,000 hectares in size. The Carmargue is located on the route that many birds use to travel from Europe to North Africa or vice versa. So, here you can find the spectacular flamingos which ditch their pink plumage for a thicker and whiter one to match the season. There are many reasons to visit this river delta, but here are five (5).
Big City Visit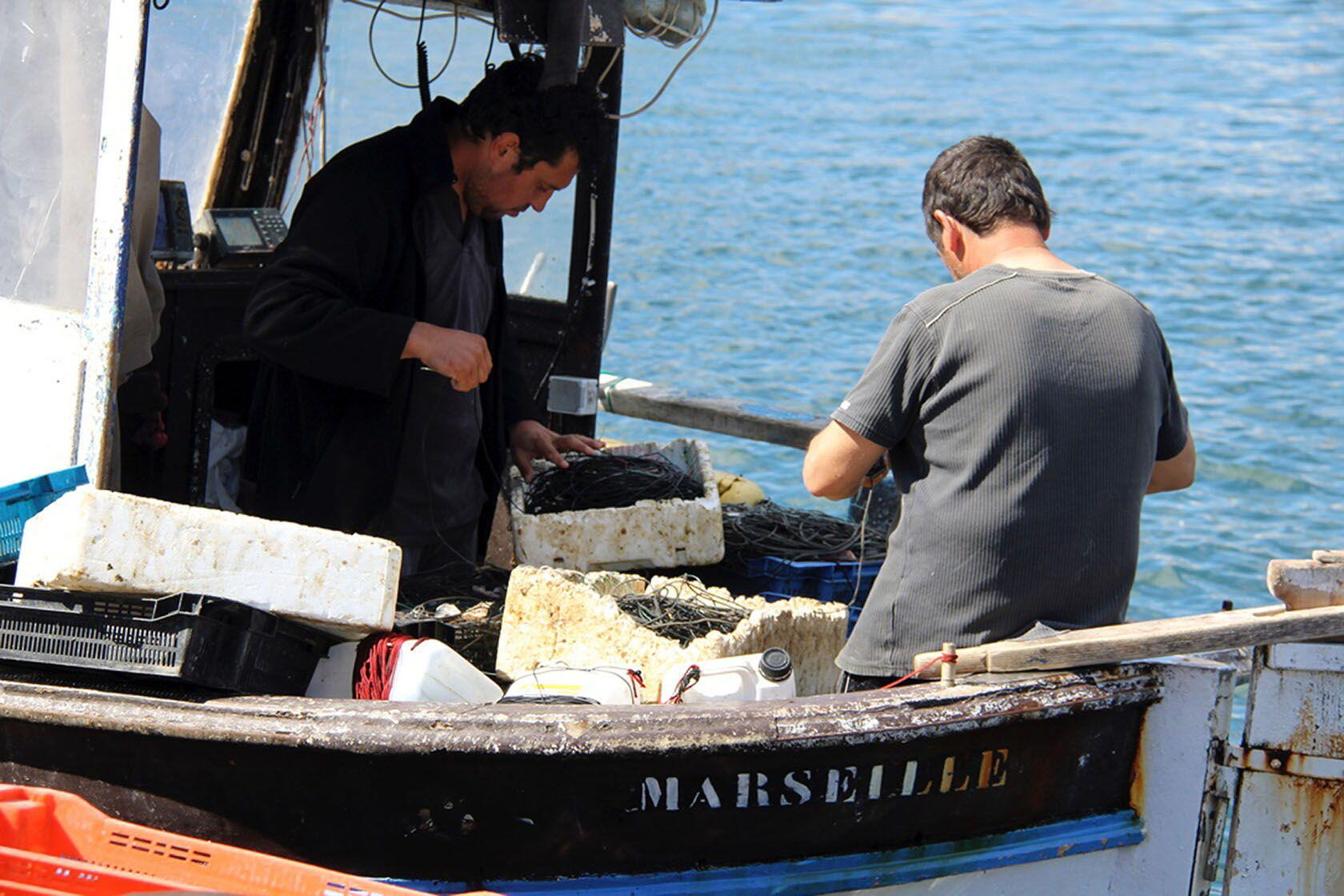 Marseille is the largest city in Provence, with many events and tourist attractions all year. During summer, the city is often overwhelmed with tourists. Nevertheless, with the colder weather, the visitor's from cruise ships and ferries decrease. The city is well-equipped for every season, which means that it offers a range of fun activities during the winter holidays. Besides the museums, cathedrals, and galleries, you can find markets, picturesque quartiers, and cozy cafes.
Here are some important attractions to visit: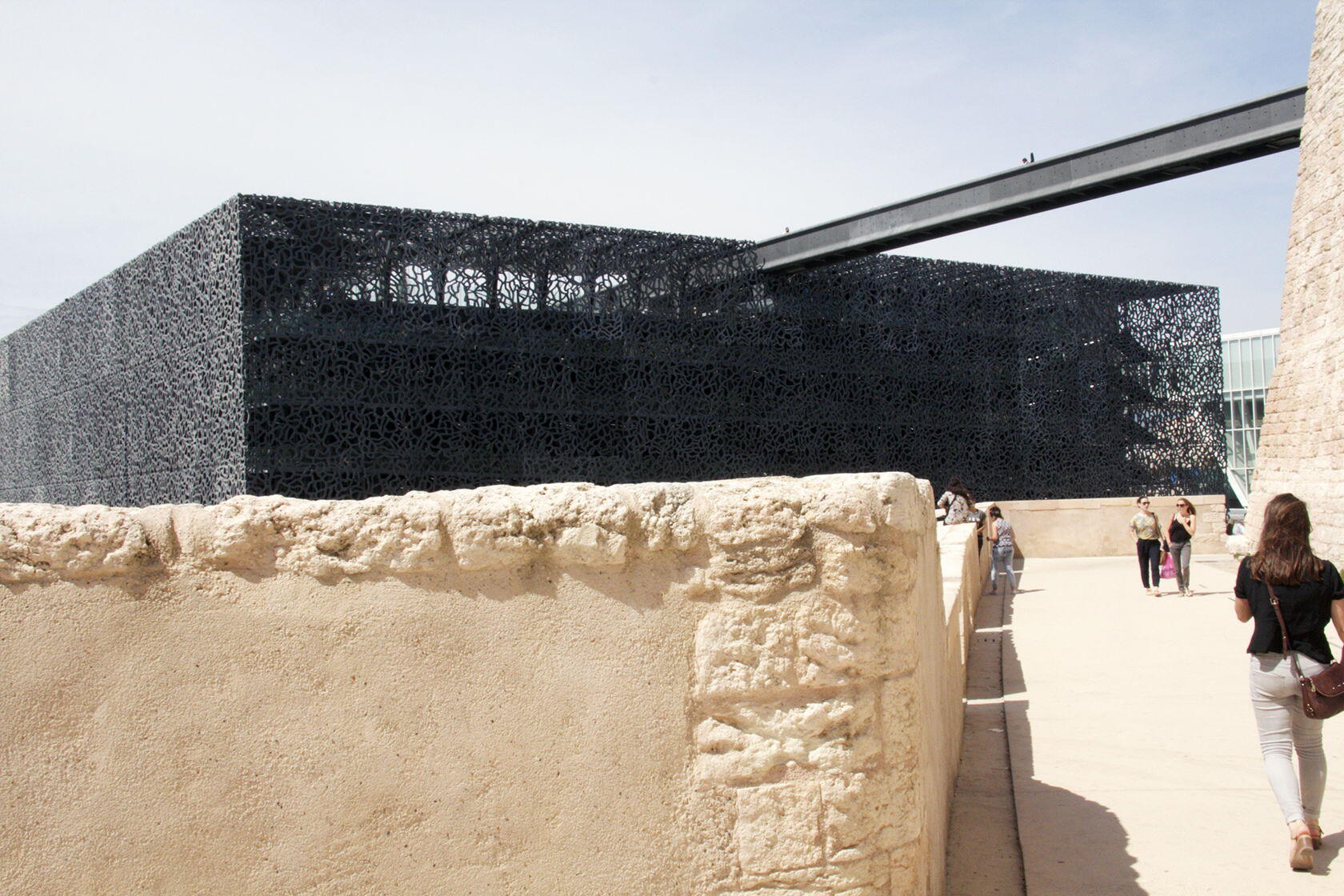 The Musée de Mediterranée, a famous museum.
Le Panier, an old quarter with an artistic look.
The old port of Marseille, which used to be and still is a commercial compass.
Visit Notre-Dame-de-la-Garde, situated on a hill, offers a spectacular view of the city.
Discover Jardin des Vestiges, where you can see the remains of the greek port.
Additional reading: City Break Speed Dating 24-hours in Marseille.
A Passion for Horses

Along with the Carmargue, the annual Cheval Passion allows you to get in touch with nature and close to animals. This equestrian event celebrates its 36th year in mid-January in Avignon (currently scheduled for Jan 20-24, 2021). Chevel Passion is one of France's most significant equestrian events: 90 hours of entertainment, 250 exhibitions, and 1,200 horses. Regarding Covid-19, the Cheval Passion website hasn't announced the suspension of the 2021 edition.
Bonus Tips: French Riviera in Winter
Provence can be cold in the winter. To stay warm, we wore our puffy jackets, shopped for sweaters, and walked on the sunny side of the street. When canary-yellow bunches of mimosas appeared in the market, it was a sign that spring was close at hand. Flowering from January through March on the Côte d'Azur, mimosas are a harbinger of warmer days ahead. What better excuse for a drive along the sunny French Riviera than to see the Route du Mimosa (Mimosa Trail)?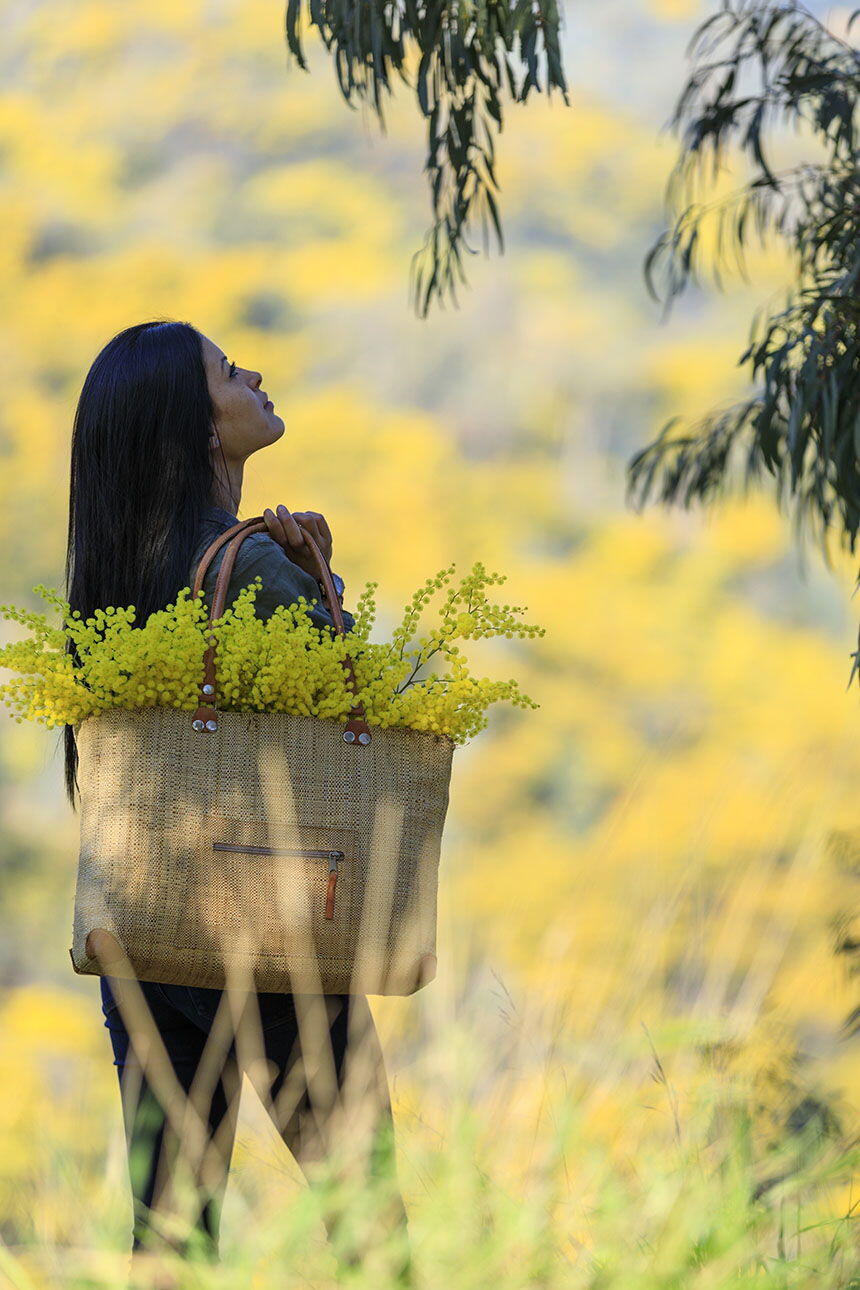 It's never too early to start thinking about your winter getaway. Perhaps the warm winter sunshine along the French Riviera coast in Provence is tempting. Maybe you are drawn to traditional skiing and snowboarding in France's Savoie region or in Liguria's Piedmont. Locally based, an hour north of Nice, spacebetween is delighted to offer snowshoe holidays. We are just a short drive from the French Riviera and enjoy views down to the Mediterranean, and up to the Mercantour massif.
The French Riviera and its hinterland shake off the mantle of overindulgence and January greet the famous Monte Carlo Rally. It has changed significantly from its first year in 1911 – when monied "aristos" used to head to Monaco in their jalopies from all over Europe, but locally, the Col de Turini is pleased to welcome the thrill of rally cars, and their "petrol head" fans! Details on French Riviera Winter Festivals.
In February, Author Gayle Padgett and her husband Ralph drove to the Côte d'Azur to visit friends who live near Menton.  There are many reasons to visit this coastal city. The Citrus Festival (Fête du Citron) is a big draw for visitors in mid-winter. Museums with works by famous artists and venues where silver screen stars have been spotted.
Conclusion
Provence offers a broad range of activities to do during wintertime, from astonishing views to museums and exhibitions. So, you may want to rethink your winter plans and consider spending the holidays in Provence or along the Côte d'Azur.
---
Author's Bio: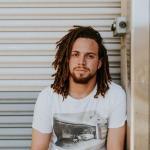 Michael Gorman is a passionate freelancer who writes college paper reviews. He's also a travel blogger and an adventurous hiker. When Michael isn't working, he's probably exploring new places around the world with his wife, Rita.