French Riviera Many Reasons to Visit Menton
In February, Author Gayle Padgett and her husband Ralph drove to the Côte d'Azur to visit friends who live near Menton.  There are many reasons to visit this coastal city. The citrus festival (Fête du Citron) is a big draw for visitors in mid-winter. The rest of the year, as Gayle points out, there is plenty to see and do. Museums with work by famous artists and venues where silver screen stars have been spotted.
---
A Visit to Menton
When life lobs you lemons, what to do? Squeeze a few for a litre of lemonade? Quel horreur! would be the response from a local of Menton, France, in mid-winter. In February, in this citrus-crazed corner of the country, lemons aren't foremost for mixing a refreshing beverage, but building marvelous monuments.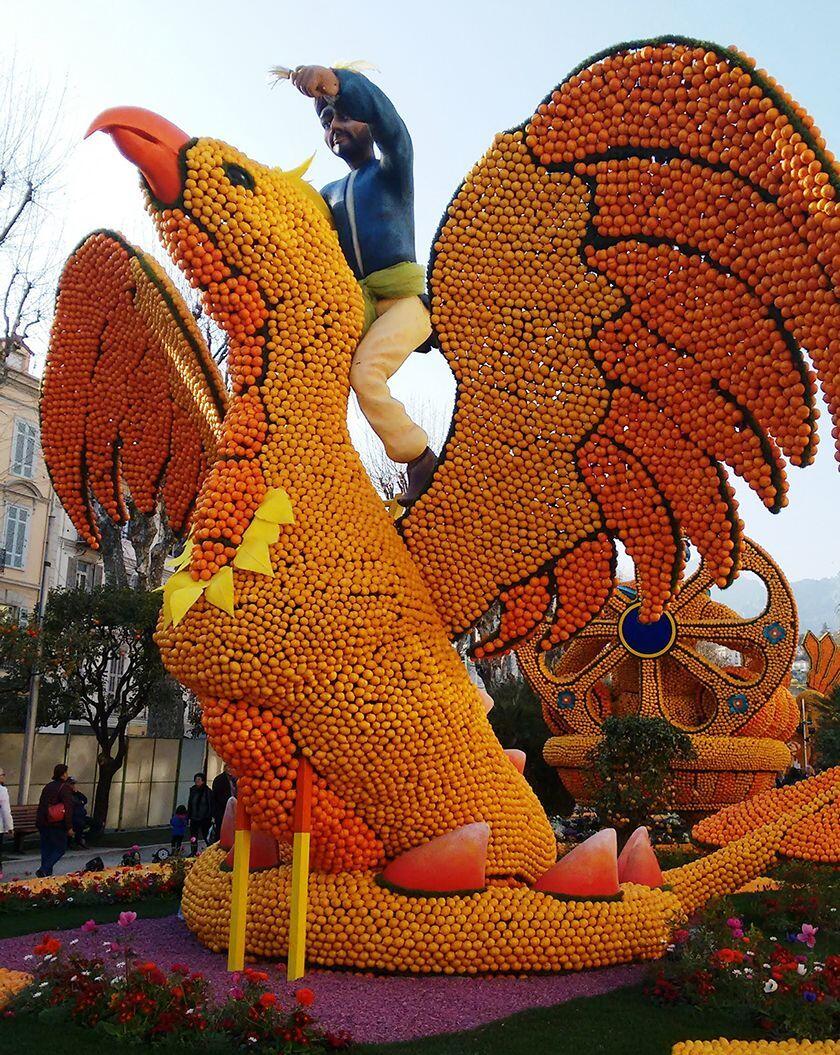 Lemons Everywhere
Each winter, Menton hosts the fabulous Fête du Citron, a two-and-a-half week-long festival starring citrus fruits like you've never seen them before. There are parades, musical events, artisan stands, excursions and folkloric dancing in the streets. But the highlight has to be the Exposition des Motifs d'Agrumes, exposition of citrus shapes—of Godzilla proportions.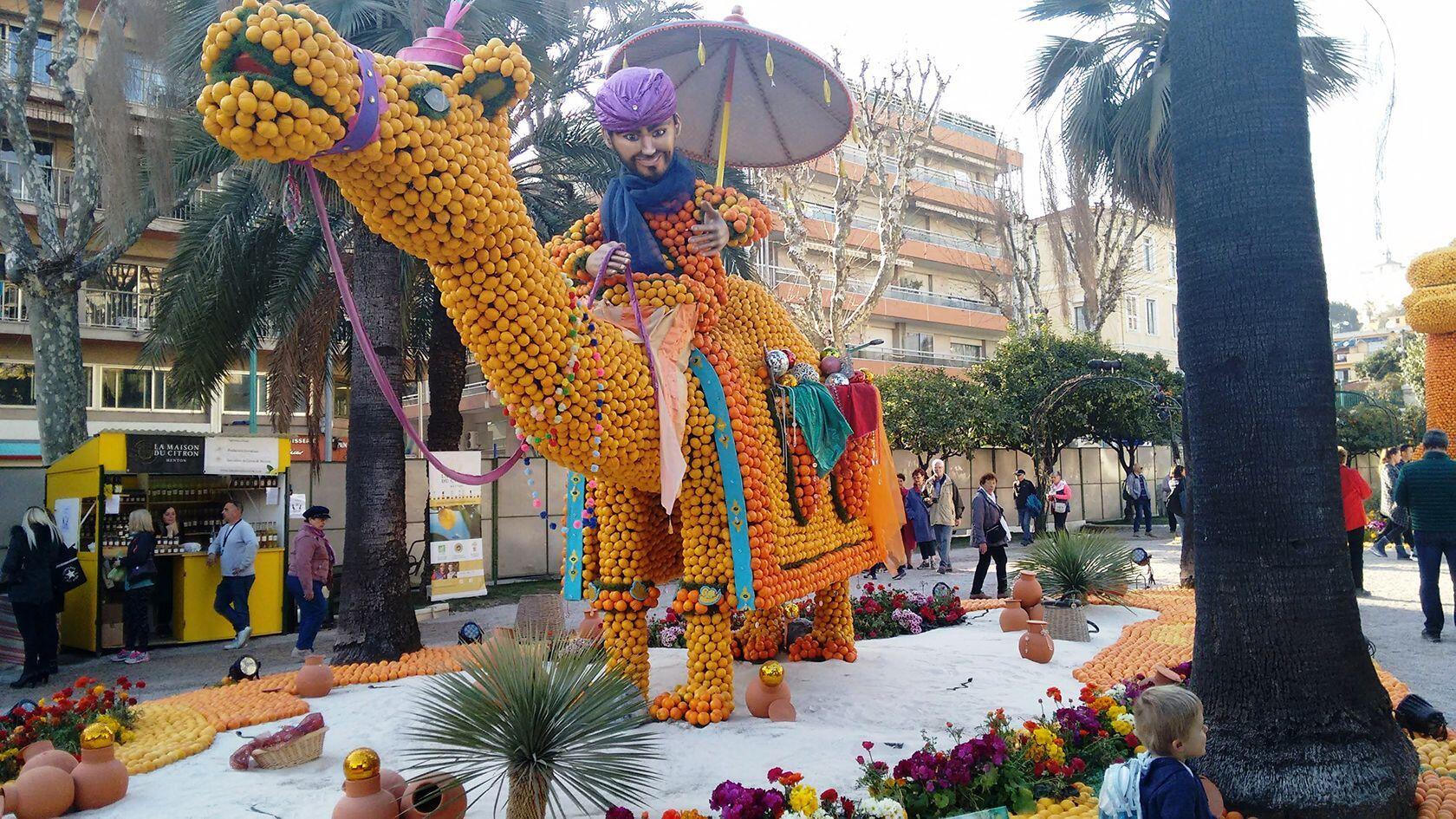 In 2019, the 86th celebration, the theme was Des Mondes Fantastiques, Fantasy Worlds. Positioned along the stretch of the Biovès gardens, thirteen humongous "floats"—all covered with lemons and oranges, with each piece of fruit secured individually—wowed spectators. To name a few, a towering castle, a winged dragon, flying carpets, Sheherazade, and monster-bird creatures reflected mind-boggling creativity, engineering and construction expertise.  So, not surprising then, that festival-loving Peter Mayle, in his "My Twenty-Five Years in Provence," hails the Fête de Citron as an experience not to miss.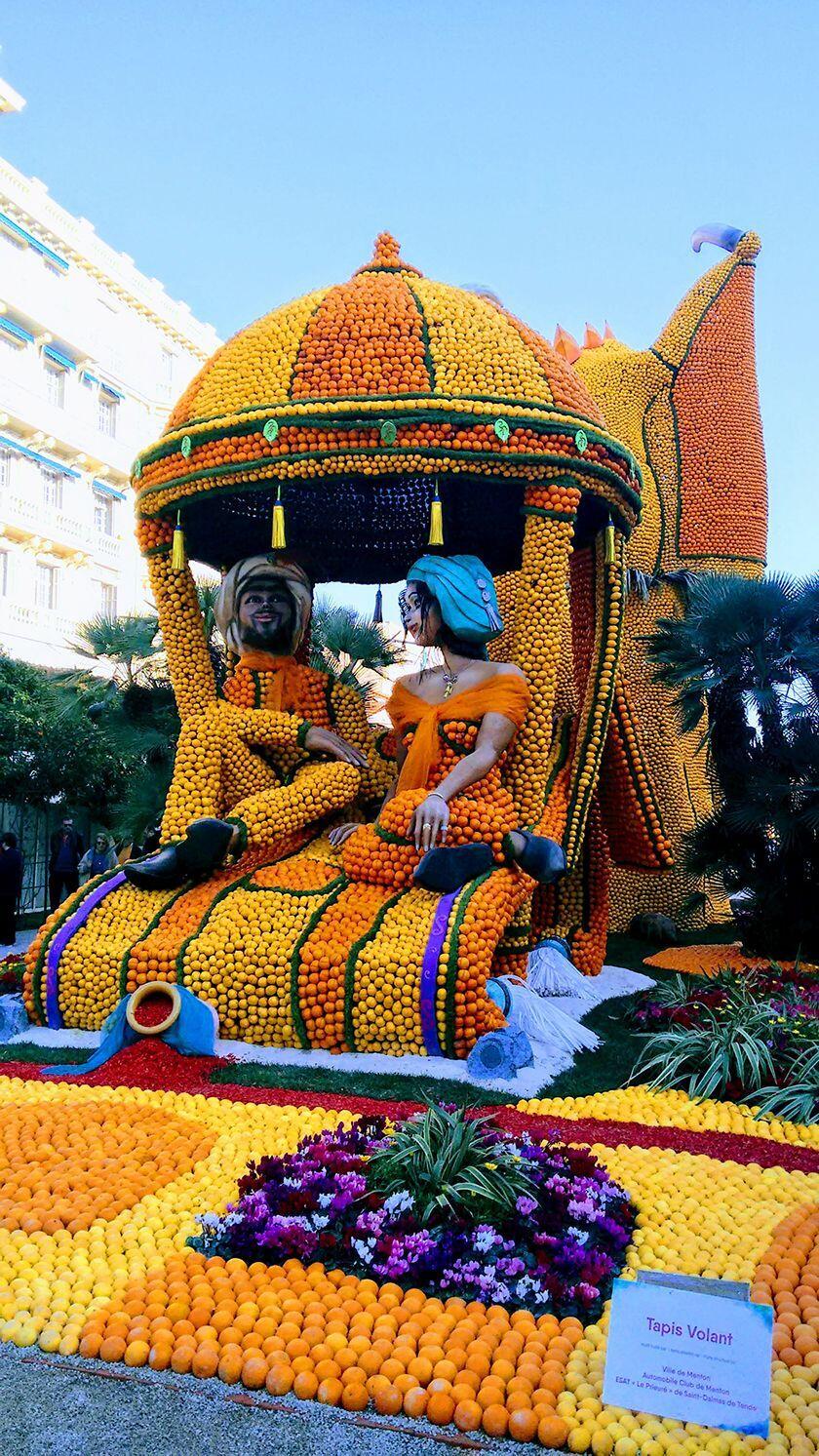 Artists of the French Riviera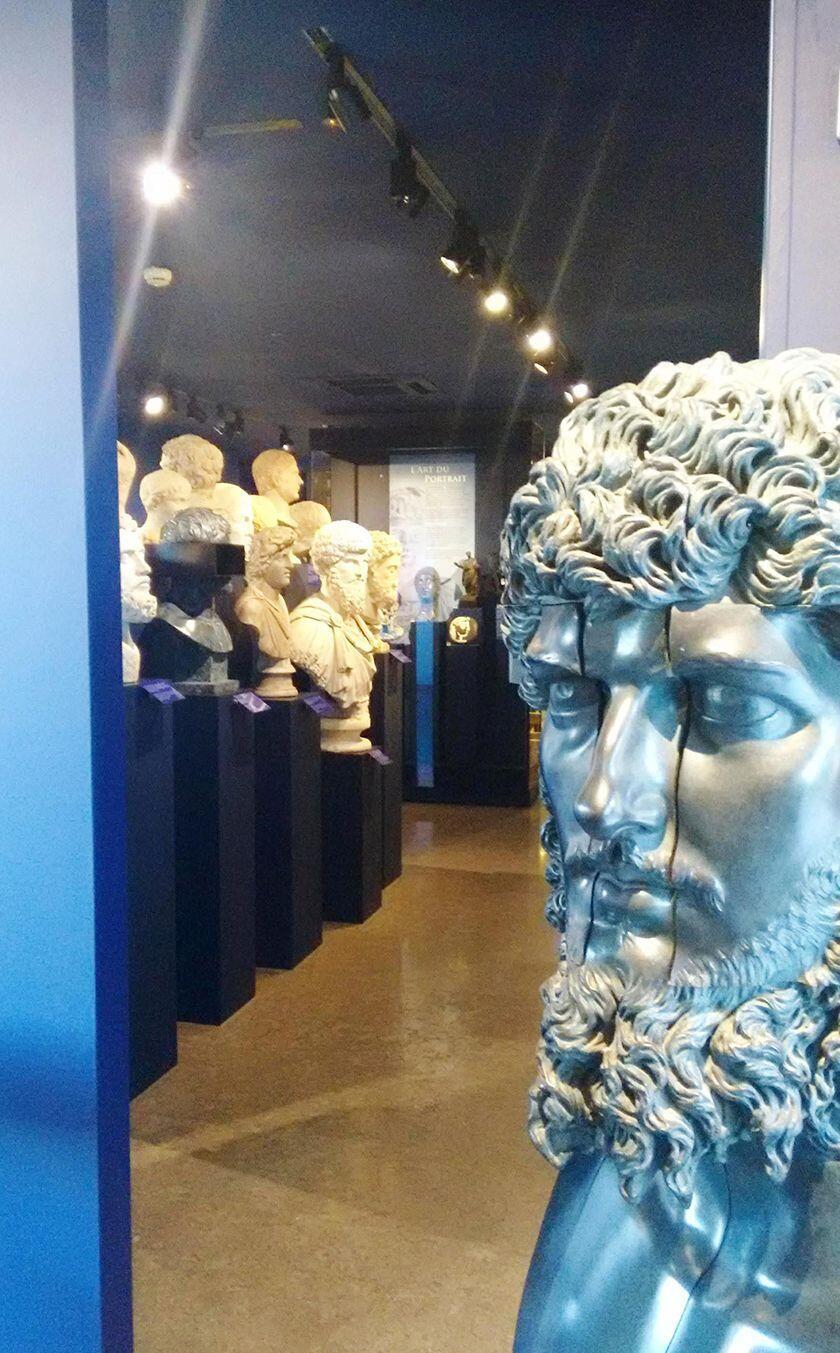 If you do make it to the Riviera during the citrus fête, try to squeeze in a little side-trip to Mougins and Le Cannet, located just a few minutes inland from Cannes. These charming villages have long attracted visitors and the artsy set. Picasso had an atelier in the Mougins building that is now the tourist office. The striking, hilltop old town has shops, galleries, and cafés, as well as a couple of notable museums, such as the snazzy Musée d'Art Classique de Mougins. It includes not only Roman and Greek antiquities, but also works by Picasso, Matisse, Cézanne, Degas and others.  While you're in the neighborhood, don't miss the Musée Bonnard in nearby Le Cannet—it's a gem!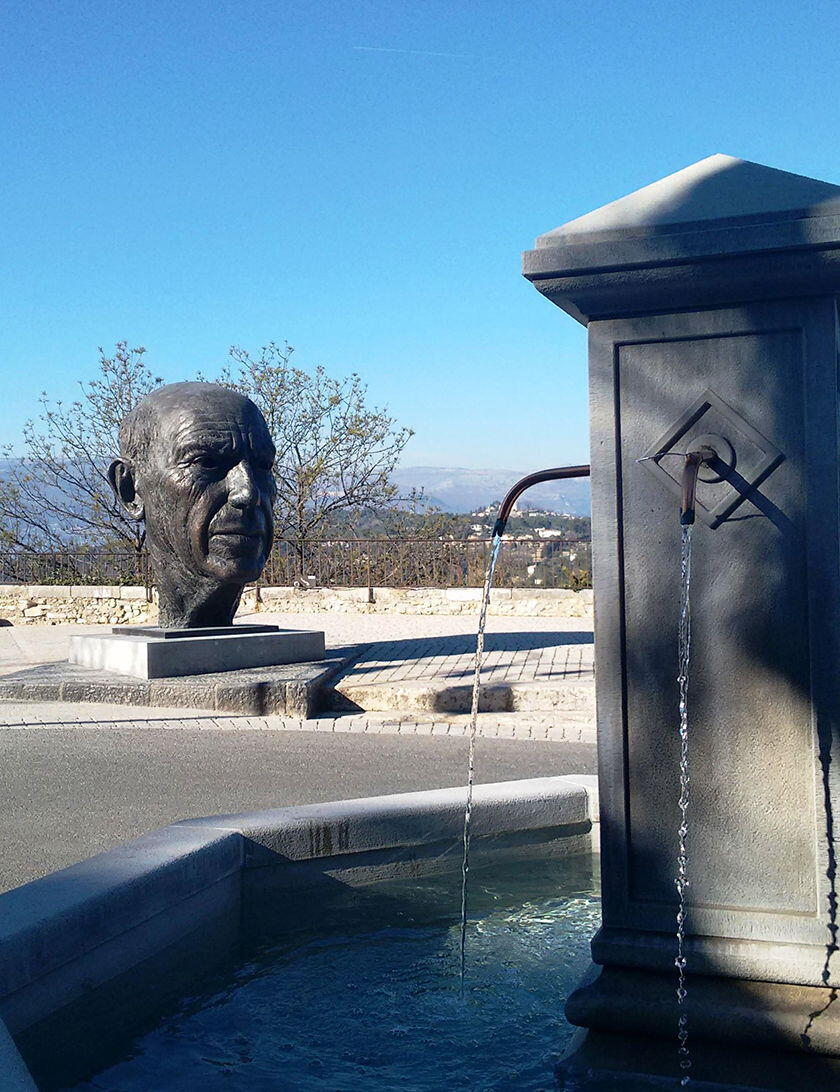 Silver Screen Stars
Just a few minutes away, farther north, is Valbonne, near the major technology park, Sophia Antipolis. The town boasts a terrific Friday outdoor market, chic interior design shops like Les Rosees Couture and Sweet Home and an enclosed market square, featuring the bustling Café des Arcades—the place to see and be seen. In fact, it's featured in a scene from the film, "French Kiss," with Meg Ryan and Kevin Kline. In the movie, the stars stroll under the arch of the ochre-hued Hotel Les Armoiries, which looks pretty much the same today.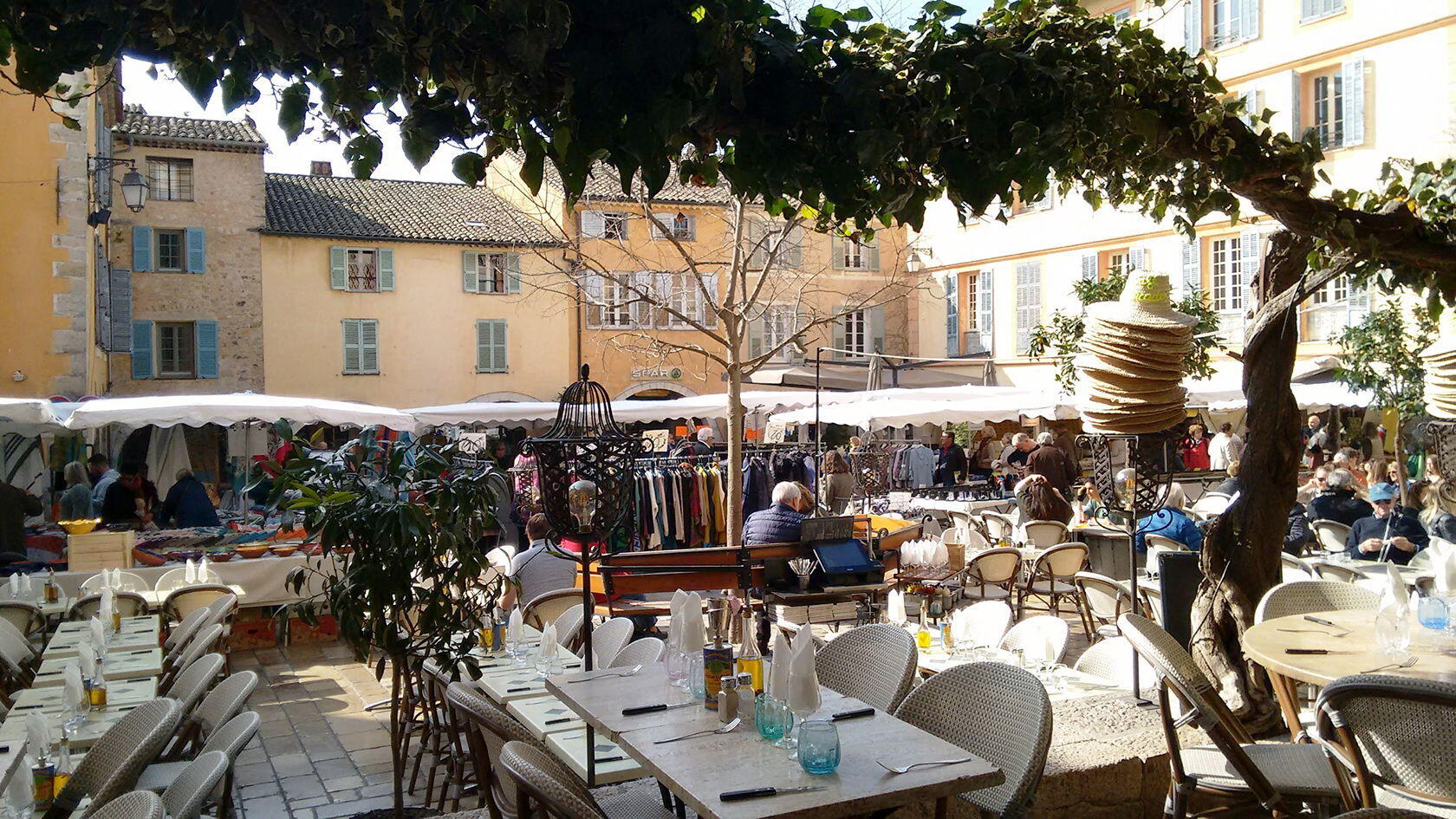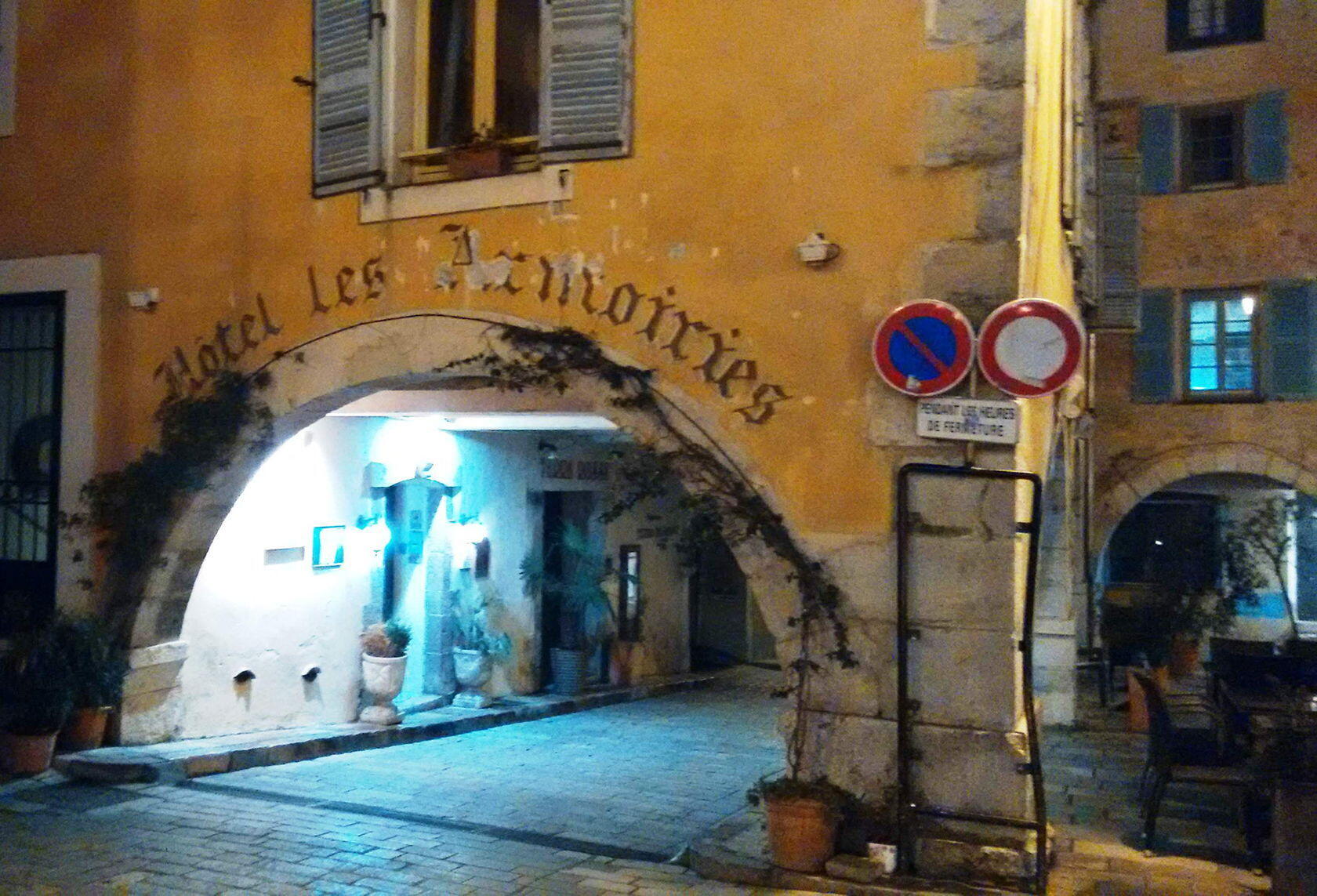 If you stay overnight in the area, Le Manoir de L'Étang is a delightful choice. Word to the wise—attention!— crowds flock to the Cannes Film Festival in May.
Happy travels on the French Riviera!