Classic Bistro Sandwich Croque Monsieur and Madame
Croque Monsieur and Madame are classic French bistro menu items and favourites of David's. The traditional recipe is old, dating to the early years of the twentieth century. Perhaps Proust had a Croque Monsieur before he nibbled that now-legendary madeleine. David tends to order this flavourful sandwich whenever he sees it on a menu.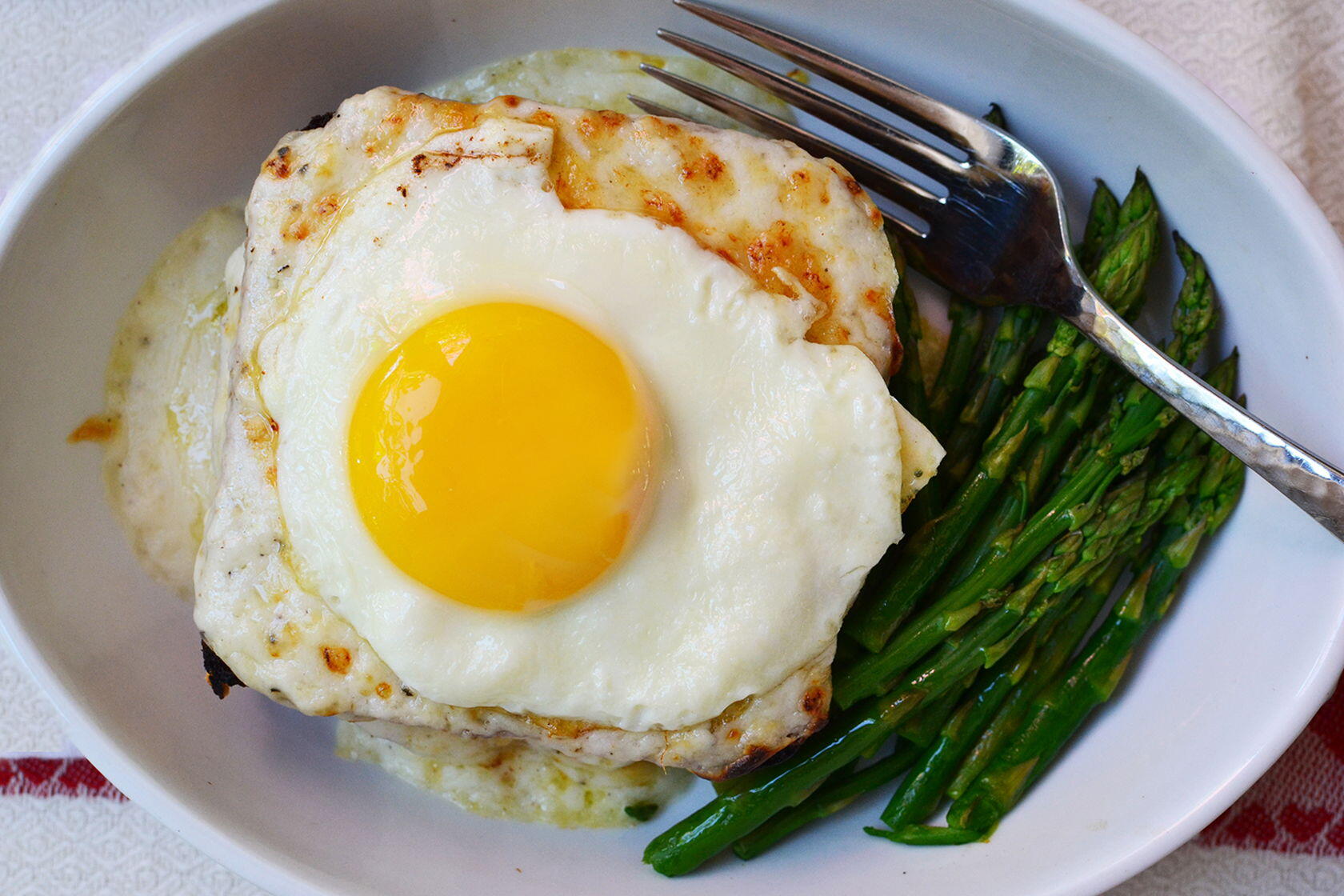 Croque Monsieur and Madame
Croque Monsieur is a classic bistro cafè style french sandwich (think sophisticated ham and cheese) best served on Pain de Mie or any Brioche-like bread with ham, Gruyère cheese and Béchamel sauce and traditionally baked in the oven. Add a poached or sunny side up egg, and it becomes the Croque Madame.
Ingredients
For the béchamel sauce:
3

tbsp

Unsalted Butter

3

tbsp

Flour

2

cups

whole milk

to taste

Salt and Pepper

a pinch of

Nutmeg

freshly-grated
For the sandwiches:
a couple dabs

Softened butter

for spreading

8

slices

Pain de Mie

*recipe link below

2

tbsp

Dijon Mustard

4 1/4

oz

Baked Ham

2 1/2

cups

Gruyère cheese

grated

4

Eggs

optional
Instructions
Make the béchamel sauce:
Melt the butter in a saucepan over medium heat.

Add the flour and cook, stirring, for 2 minutes.

Add all the milk at once, and whisk constantly until very thick. Season with salt, pepper and nutmeg. Set aside.
Prepare the sandwiches:
Spread four (4) slices of pain de mie each with 1/2 tablespoon Dijon mustard, sprinkle each with 1/2 cup of grated Gruyère cheese, and top with a piece of ham.

Place the remaining slices of pain de mie on top. Butter tops and bottoms of the sandwich and cook slowly on a flat griddle until lightly golden on both sides.

Preheat the broiler, and place rack 4-5 inches from the heat. Place sandwiches on a cookie sheet – or in gratin dishes for serving - and spoon about 1/2 cup of the béchamel sauce on top of each sandwich, letting it run down the sides.

Sprinkle the four (4) sandwiches with the remaining 1/2 cup Gruyère cheese.

Slide the sandwiches under the broiler and remove them when golden brown on top. Serve immediately. Steamed asparagus or a salad makes an excellent side.
Notes
Not surprisingly our chef David makes his own Cocoa and Lavender Pain de Mie - click here for the recipe.
To make a Croque Madame, simply top the sandwich with a sunny-side-up fried egg.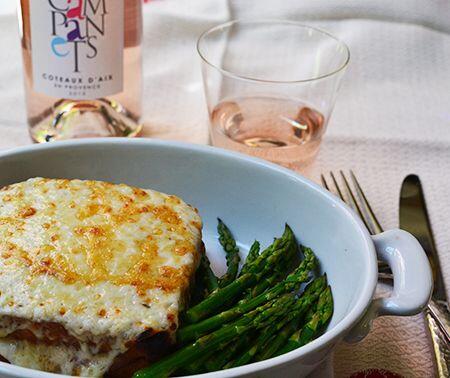 Other Sandwich Ideas:
Crocus de Nîmes a Sandwich
This original lunchtime recipe is the gastronomic emblem of Nîmes. All of the ingredients could have been found during Roman times.
Check out this recipe

Pan Bagnat (a Niçoise Tuna Sandwich)
This sandwich is often described as salad Niçoise on bread. It's delicious, quick to make and best consumed right away. (Photo by David @Cocoa&Lavender)
Check out this recipe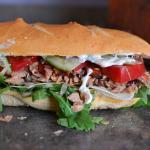 Grilled Steak Sandwich
This sandwich reminds me of summer, but of course, you can make it any time of the year, with or without a BBQ.
Check out this recipe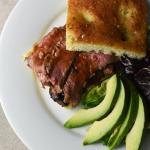 Summer Crab Rolls
Easy to make, these sandwiches are great for a summer dinner, picnic or lunch near a beach.
Check out this recipe

Pink Waffle Sandwiches
Make lunch fun with this alternative to bread for your sandwiches.
Check out this recipe