Classic Bistro Sandwich Croque Monsieur and Madame
This is a classic French bistro dish and a favourite of David's, an old recipe dating to the early years of the twentieth century. Perhaps Proust had a Croque Monsieur before he nibbled that now-legendary madeleine. David tends to order this flavourful sandwich whenever he sees it on a menu.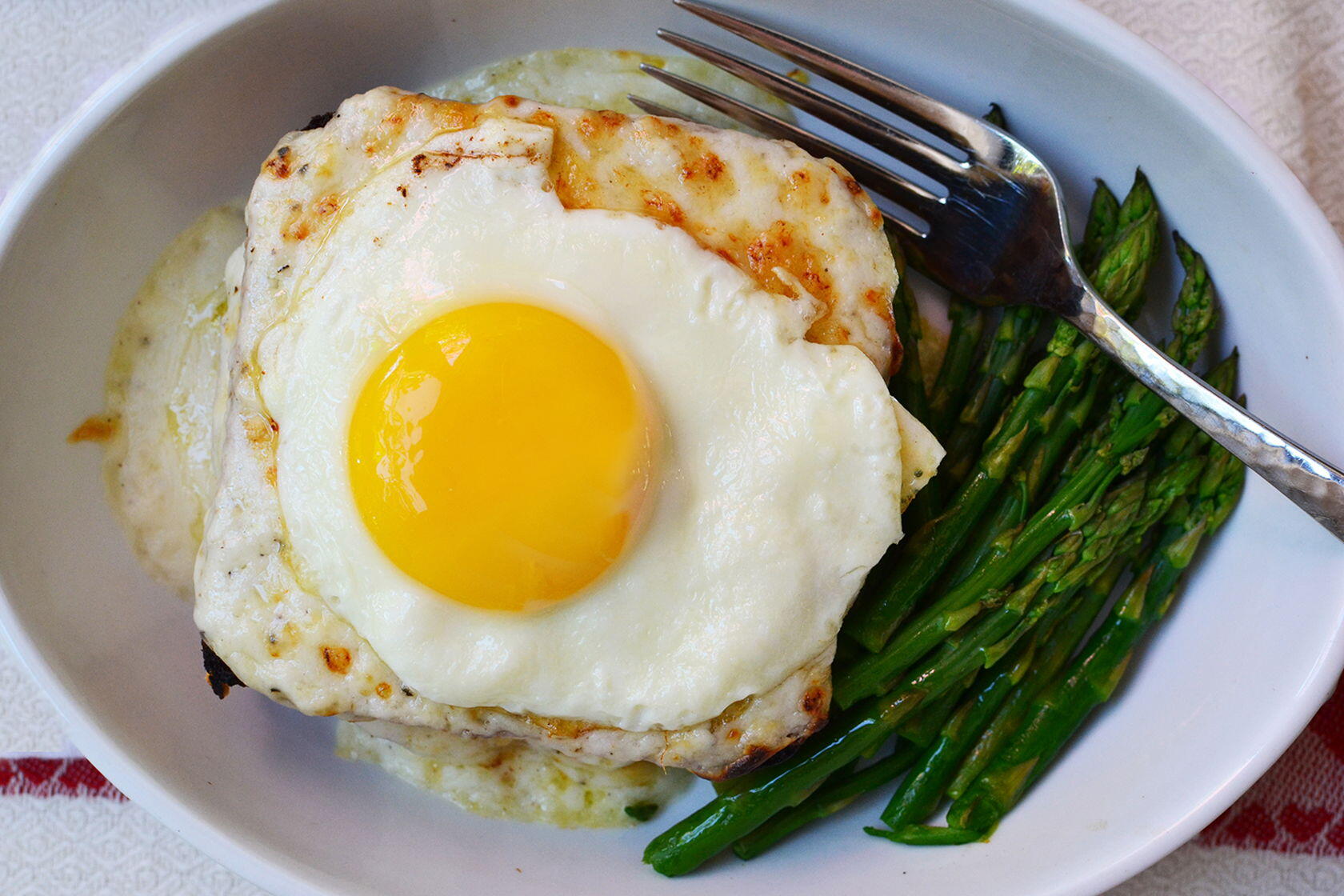 Croque Monsieur and Madame
Croque Monsieur is a classic bistro cafè style french sandwich (think sophisticated ham and cheese) best served on Pain de Mie or any Brioche-like bread with ham, Gruyère cheese and Béchamel sauce and traditionally baked in the oven. Add a poached or sunny side up egg and it becomes the Croque Madame.
Ingredients
3

tablespoons

Unsalted Butter

3

tablespoon

Flour

2

cups

whole milk

To taste

Salt and Pepper

A pinch of

Nutmeg

freshly-grated

A couple dabs

Softened butter

for spreading

8

slices

Pain de Mie

*recipe link below

2

tablespoons

Dijion Mustard

4

1/4 ounce

Baked Ham

2 1/2

cups

Gruyère cheese

grated

4

Eggs

optional
Instructions
Melt the butter in a saucepan over medium heat.

Add the flour and cook, stirring, for 2 minutes.

Add all the milk at once, and whisk constantly until very thick. Season with salt, pepper and nutmeg. Set aside.

Spread 4 slices of pain de mie each with 1/2 tablespoon Dijon mustard, then sprinkle each with 1/2 cup of grated Gruyère cheese, and top with a slice of ham.

Place the remaining slices of pain de mie on top. Butter tops and bottoms of the sandwich and cook slowly on a flat griddle until lightly golden on both sides.

Preheat the broiler, and place rack 4-5 inches from the heat. Place sandwiches on a cookie sheet – or in gratin dishes for serving - and spoon about 1/2 cup of the béchamel sauce on top of each sandwich, letting it run down the sides.

Sprinkle the 4 sandwiches with the remaining 1/2 cup Gruyère cheese.

Slide the sandwiches under the broiler and remove when golden brown on top. Serve immediately. Steamed asparagus or a salad makes a nice side.
Notes
Not surprisingly our chef David makes his own Cocoa and Lavender Pain de Mie - click here for the recipe.
To make a Croque Madame, simply top the sandwich with a sunny-side-up fried egg.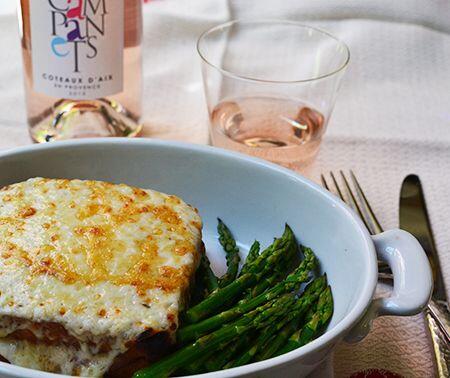 Please share this with friends and family.