Self-Improvement in Retreats in Provence
My dream of taking an amazing program of 18 life topic modules designed for women who want to take some self-development action in their lives and sharing it with the world, has been at the top of my agenda, ever since being trained by Ruby Mcguire who developed the program. Ruby calls it Cappuccino coaching, but somehow I didn't think that name would make a good fit with the Provencal expat community, so it became "Talking Women."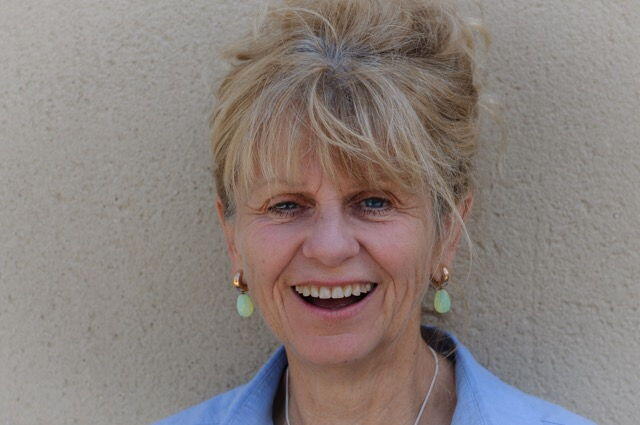 Subjects such as Values, What's stopping you, People pleasing, Worry, to name a few are not your ordinary run of the mill over-coffee discussions but presented in a structured and fun participatory fashion can enable enlightening conversations and life-improving action. To quote Rosalind Archer Baronio (one of my regular participants),
I enjoyed the Cappuccino Coaching sessions I attended so much-listening to other women's ideas, sharing my apprehensions and fears, finding support and energy from the group of such interesting, diverse women, all looking for a way forward with their lives. I would come away so full of energy and hope for my own challenges.
My inbox often has fabulous offers of retreats in far-flung exotic destinations like Hawaii, Bali, Mexico and California  and it was perusing over one of  these, that I had what I would describe as a 'wake-up call.' Provence is as amazing as any of the aforementioned places and after all, thousands come here to find self-improvement in either a more permanent living way or on holiday which by the mere act of and apparently proven by psychologists,  improves your health! Put two and two together and voila Retreats in Provence.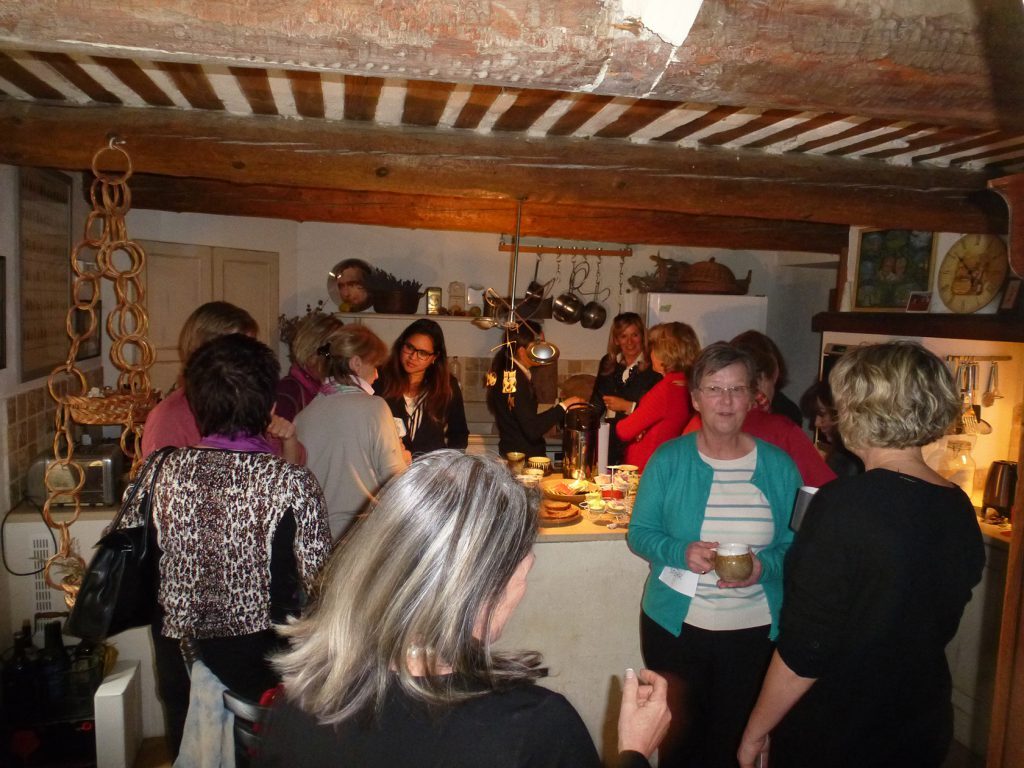 Thea and Eric Hemery's Le Domaine de Saint Jean positioned between Gargas and Saint Saturnin d'Apt is the perfect retreat location, not only to stay and relax in, but to leave your daily life behind and focus on yourself. The 360-degree view onto Provencal scenery is soothing enough, but my favourite is the inner courtyard, where the retreat workshops will take place. Fountain, shady or sunny spots create the convivial setting that is essential for a sense of well-being and in case of cooler weather or perhaps even dare I say rain, there is a common room inside.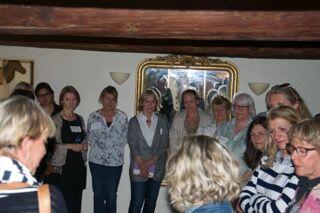 Inner self-improvement starts with the Mediterranean diet! My expeditions to my local Coustellet market needs several sets of hands to carry the goods, because whatever the season the vegetable and fruit inspiration means I have to buy an abundance of everything. Whether you are cooking or eating it is one of the great healthy pleasures here!
The environment is proven again and again as an important aspect of our mental and physical well-being, the light well known for having attracted the best of artists, constantly lifts the spirit.
The climate of extreme hot and cold can be testing, however, the constant deep blue skies bring you to a sense of gratefulness whatever the season. Vitamin D deficiency should not be an issue here!
There are too many indigenous herbs here to mention and the majority are recognized for excellent health effects. Calming lavender, rosemary for a variety of disorders and apparently a love charm used in pagan times.  Teas made with Thyme and local honey as a remedy for various ailments.
Whether it is visual, internal, audible, olfactory, tangible, Provence sets the stage for self-improvement.
Dates:
Book your spot in the retreat Septemeber 13 -18, 2020.
Email: Rebecca@rebeccaronane.com
For Rebecca's full contributor's bio please follow this link.