Shop Our Top 10 Markets in Provence Côte d'Azur
Provencal markets, like French cheeses, come in many sizes and varieties. For food lovers, selecting just-picked produce, fresh fish, local meat, and cheeses is a culinary delight. In many cases, this is precisely how local chefs decide upon their daily menus and the signature plat du jour.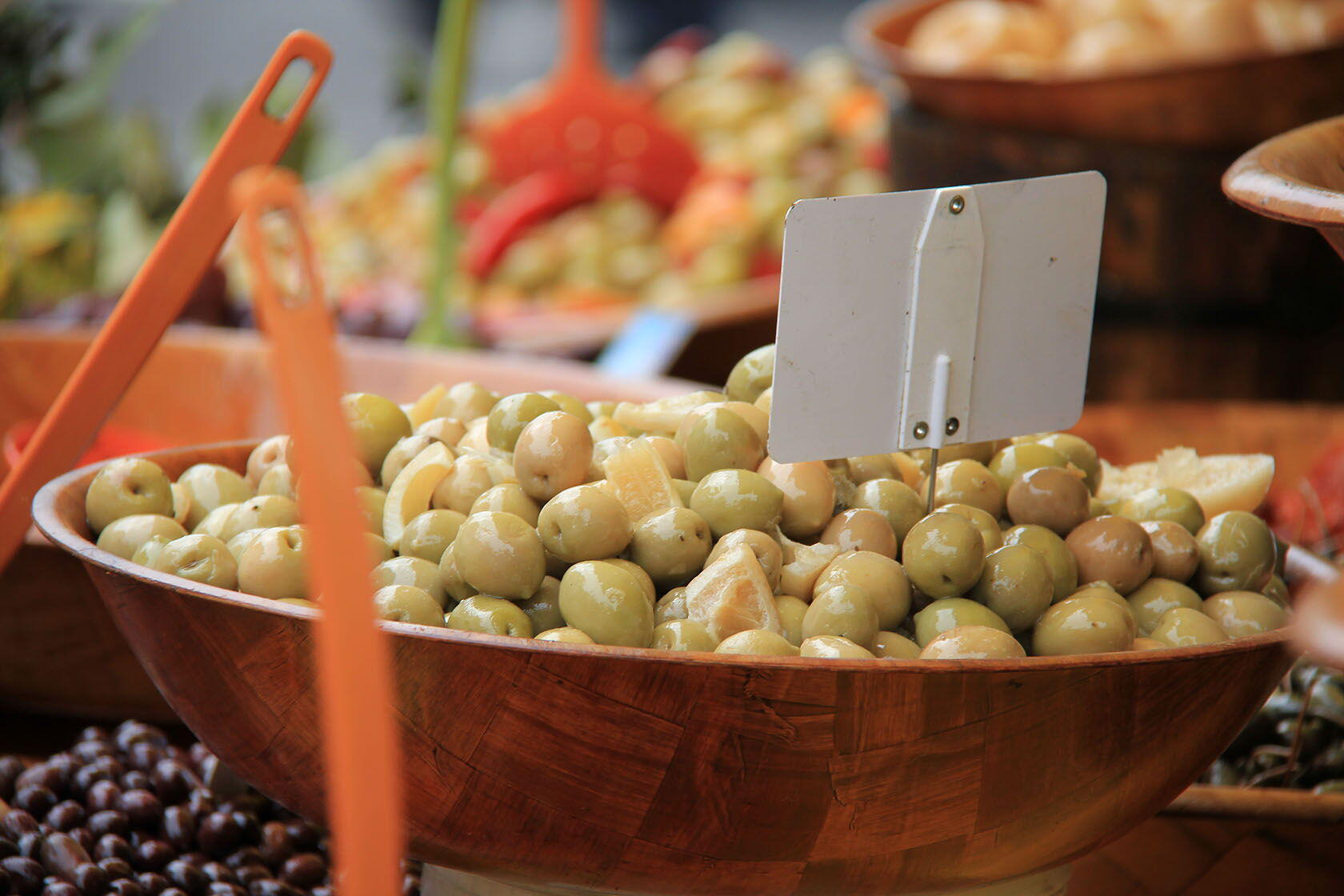 Every Day is Market Day
No matter where your "home" base is in the region, rest assured that the local market will not be far away. There is a market day in almost every city, town, and village in Provence. Large cities such as Aix-en-Provence, Avignon, Marseille, and Nice benefit from daily markets. Most markets start around 8:00 am and end by 1:00 pm. During the summer months, there are also several evening markets throughout the region.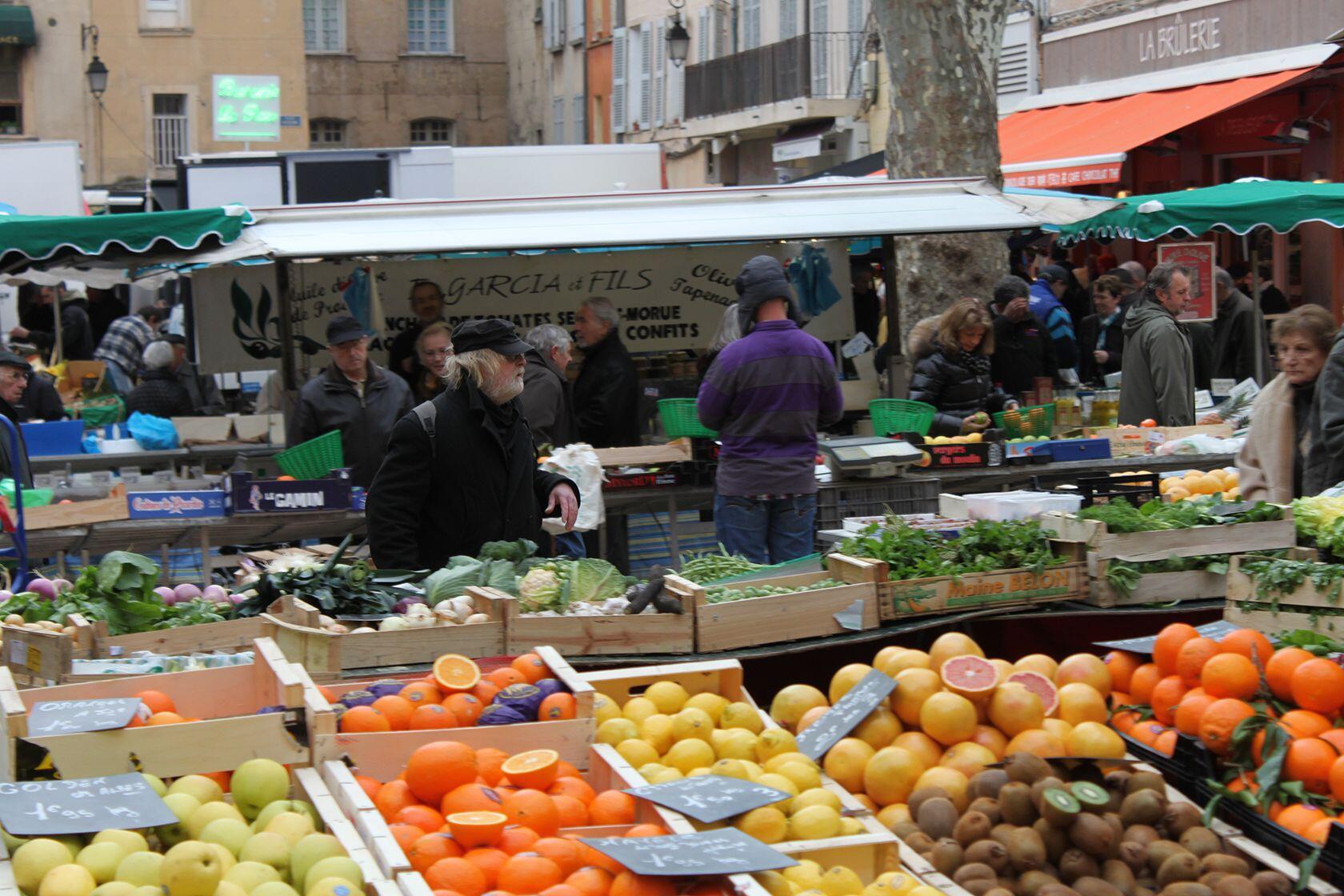 Temptation at a market is everywhere in the piles of produce and fresh fruit, ripening goat cheese, and buckets of olives. However, practice a bit of buyer-beware as some vendors are resellers who buy from large chains and re-package their goods for marketgoers. Study the "Pays d'origine" tags. These signs tell you where the produce comes from and indicate quality, with #1 being the best. Try to buy local, in-season, and where possible directly from the producer.
Narrowing the list of Provence – Côte d'Azur markets to our 10 favourites was not easy…
Aix-en-Provence Markets
There are so many beautiful things about Aix, but the fact that there is a market every day ranks near the top of the list. The grand marché (large market) occurs on Tuesdays, Thursdays and Saturdays in and around Place des Prêcheurs. Vendors stalls cover one side of the square with displays of neatly stacked fruit and vegetables, rotisserie chickens, fresh bread and much more. There is plenty of retail temptation with linens, silverware, and pottery in the balance of the plaza. Nearby, in Place de Richeleme, the smaller daily market has fewer stands, but the selection is equally good.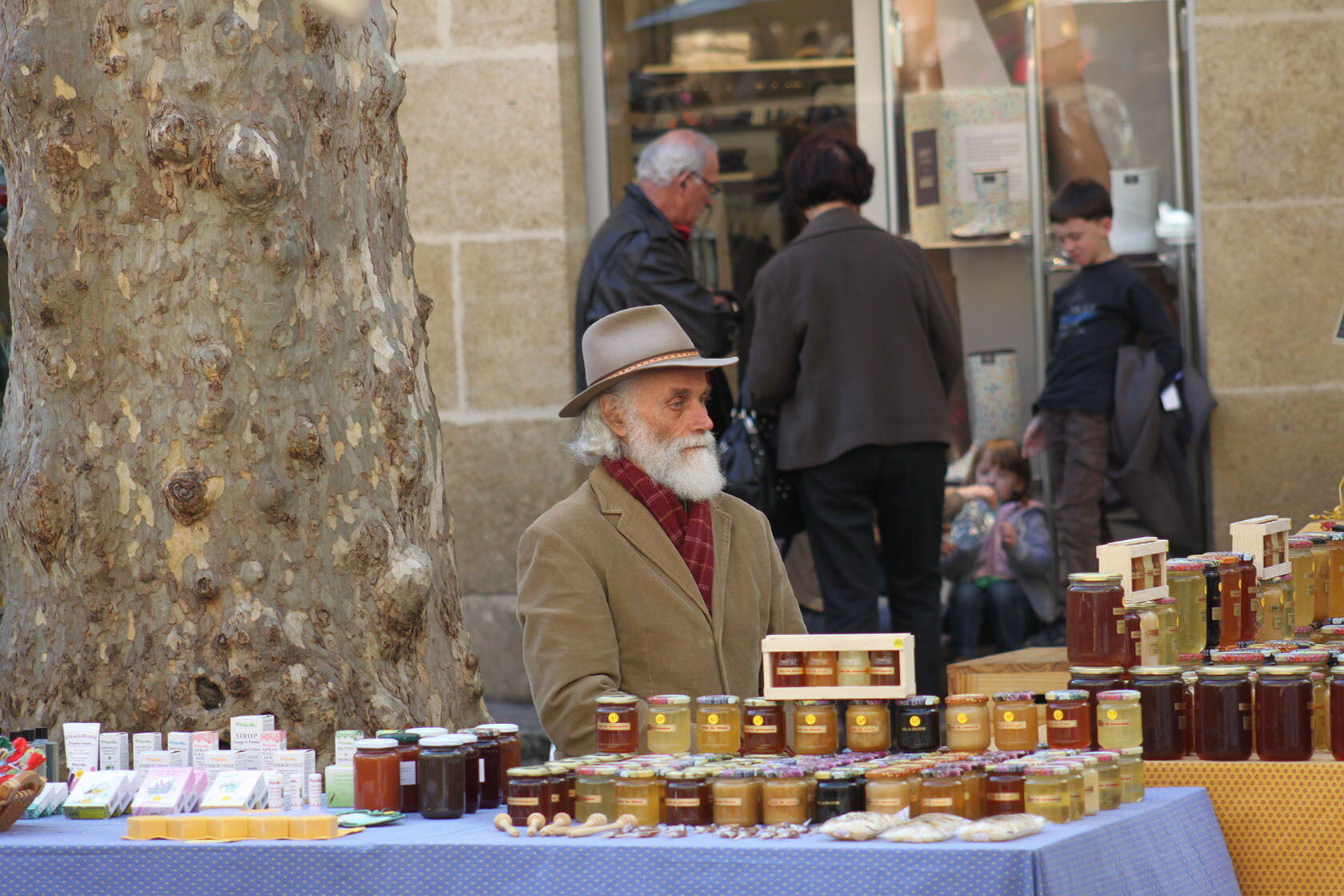 Additional read: Food Markets in Aix-en-Provence Nutrition Tips to Know.
Antibes Marché Provencal
Beaches, shopping, the Picasso Museum are among the many reasons to visit Antibes but don't miss the covered market. Many of the streets end at the covered marketplace. A food market only, the farmers and resellers are open Tuesday through Sunday mornings with a tempting spread of seasonal produce, cheeses, cured meats and bread. For a market experience, grab a seat at one of the adjacent cafés and absorb the sights and sounds.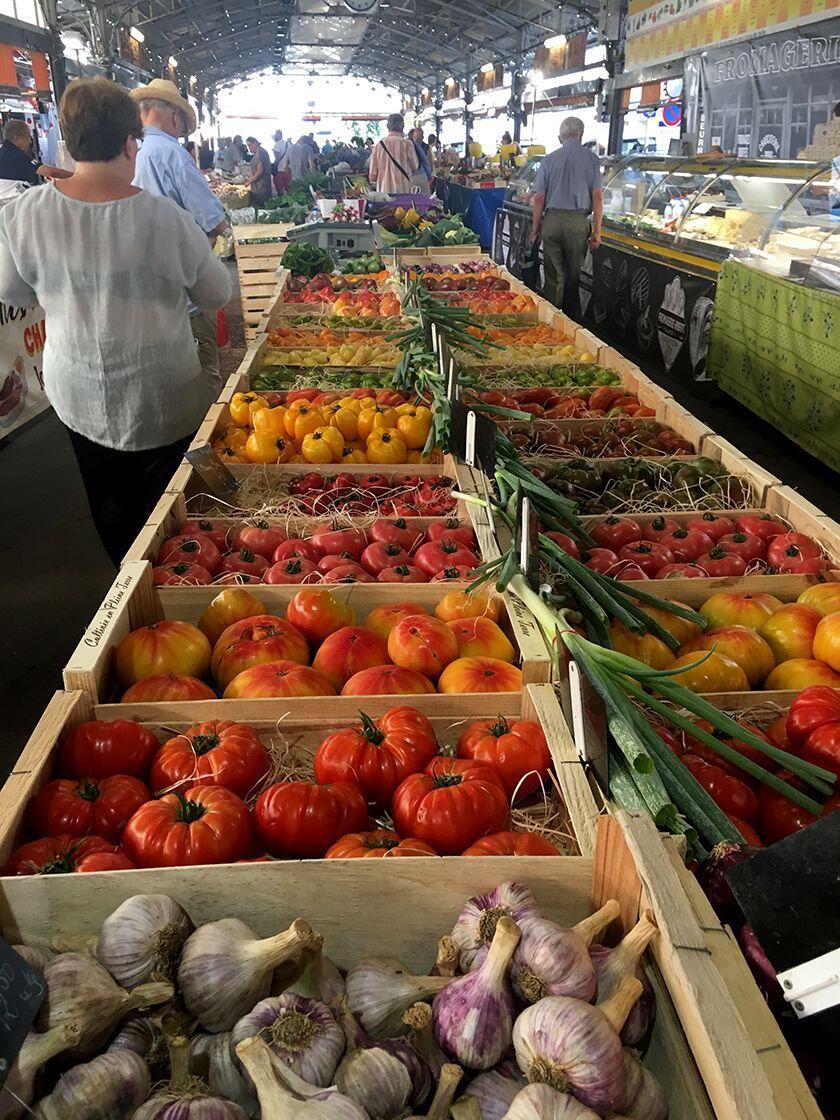 Apt Saturday Market
Apt's Saturday market is the largest in the Luberon Valley. Market stands wind through the city streets, spilling into Cours Lauze de Perret. Here you find cheese, pasta, paella, tagine and much more. If you can't find a culinary ingredient in Apt, it probably does not exist. A large, dynamic market, Apt is the place you should plan to spend a few hours exploring. On Tuesday mornings, Apt has a marché paysan (farmers' market) in Cours Lauze de Perret. This market only includes goods from local farmers.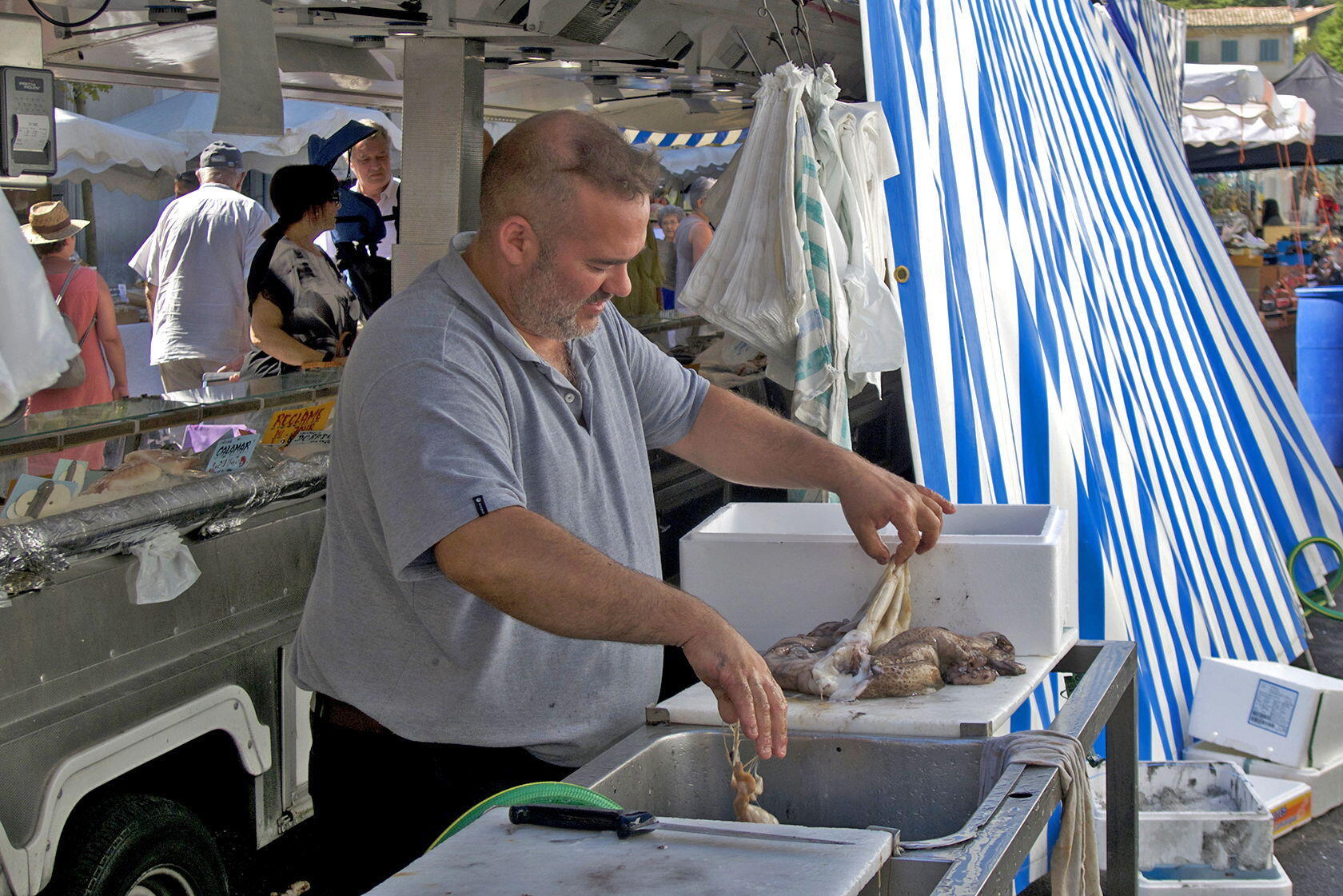 Note: Apt is famous for fruit confit stop by La Maison du Fruit Confit and sample this sweet treat from the South of France.
Candied Clementines (Clementines Confits) with Moroccan spices
This dessert can be made all year! When I am in France, I buy clementines from Corsica. I can find clementines (sometimes known as Cuties in the U.S.) throughout the year in Los Angeles. It's a simple dessert that can be served by itself or cut in julienne strips and served on top of ice cream, yogurt or a pound cake (The French version of a pound cake is Quatre Quart)! Please note that the clementines will be a burnt orange colour once they are candied because of the Moroccan spices.
Check out this recipe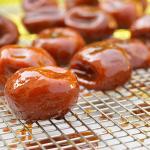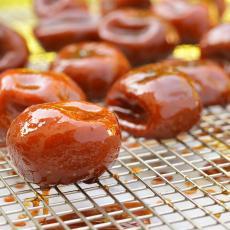 Saturdays in Arles
Competing for your Saturday shopping attention is the expansive market in Arles. There are two market days in Arles – Wednesday and Saturday. By decree of King Henri III, these weekly markets have taken place since 1584. The Saturday market is the larger of the two markets and one of the biggest in Provence. The 450+ stands line Boulevard des Lices and Boulevard Georges-Clémenceau almost 2.5 kilometres in length and offering everything and anything you might want, including live poultry, eggs, olives, fresh rockfish, garden plants and herbs and dresses.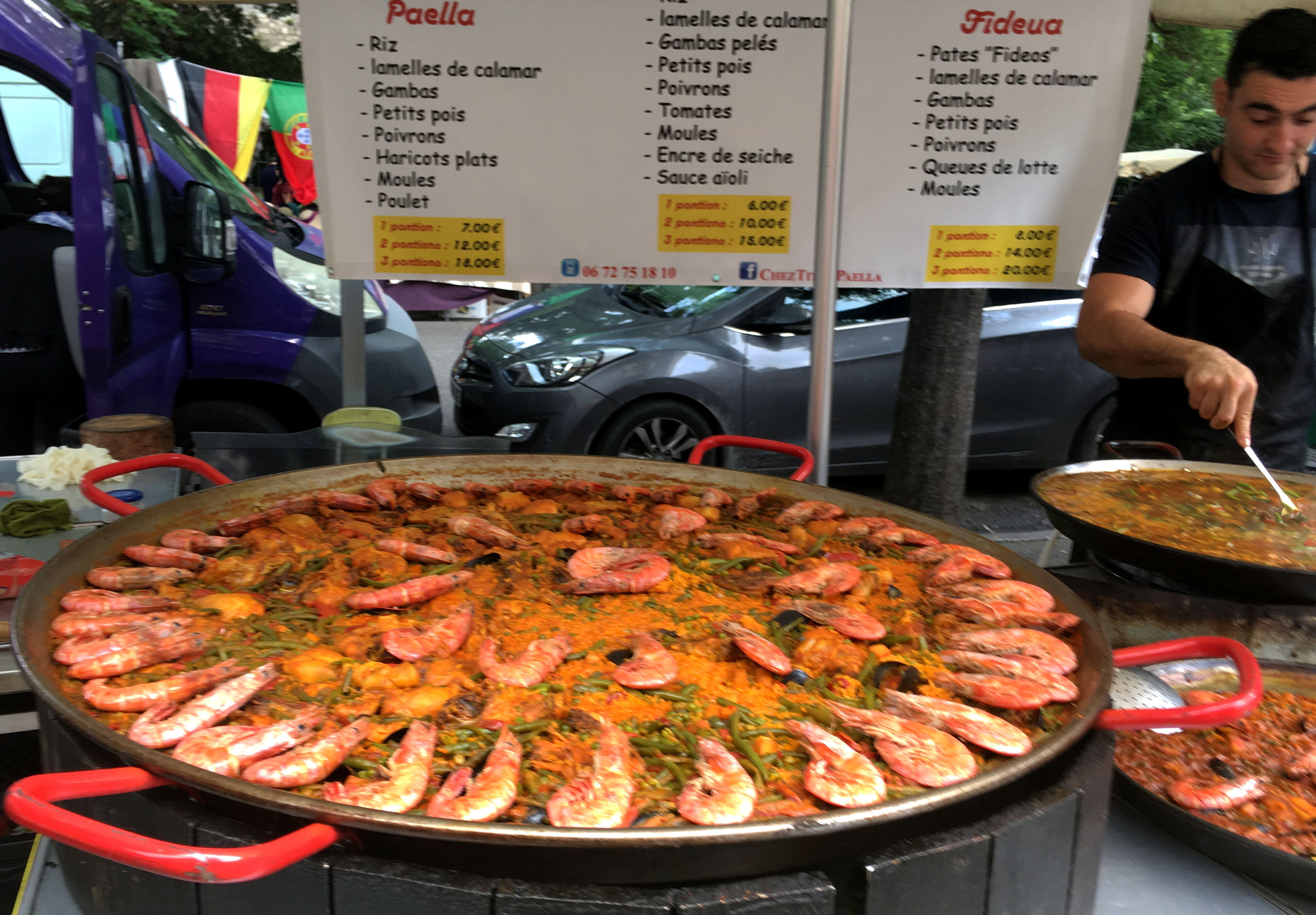 Cotignac on Tuesdays
Located in the heart of the Var, Cotignac's permanent population hovers around 2,300 people. However, the official count swells on a sunny Tuesday when throngs of visitors appraise market stalls on the main street — Cours Gambetta. A column of plane trees provides welcome shade to vendors watching their stands that are heaving with tempting melons from Cavaillon, fresh goat cheeses and intoxicating aromas of roasting chickens.
Additional read: 5 reasons to visit Cotignac.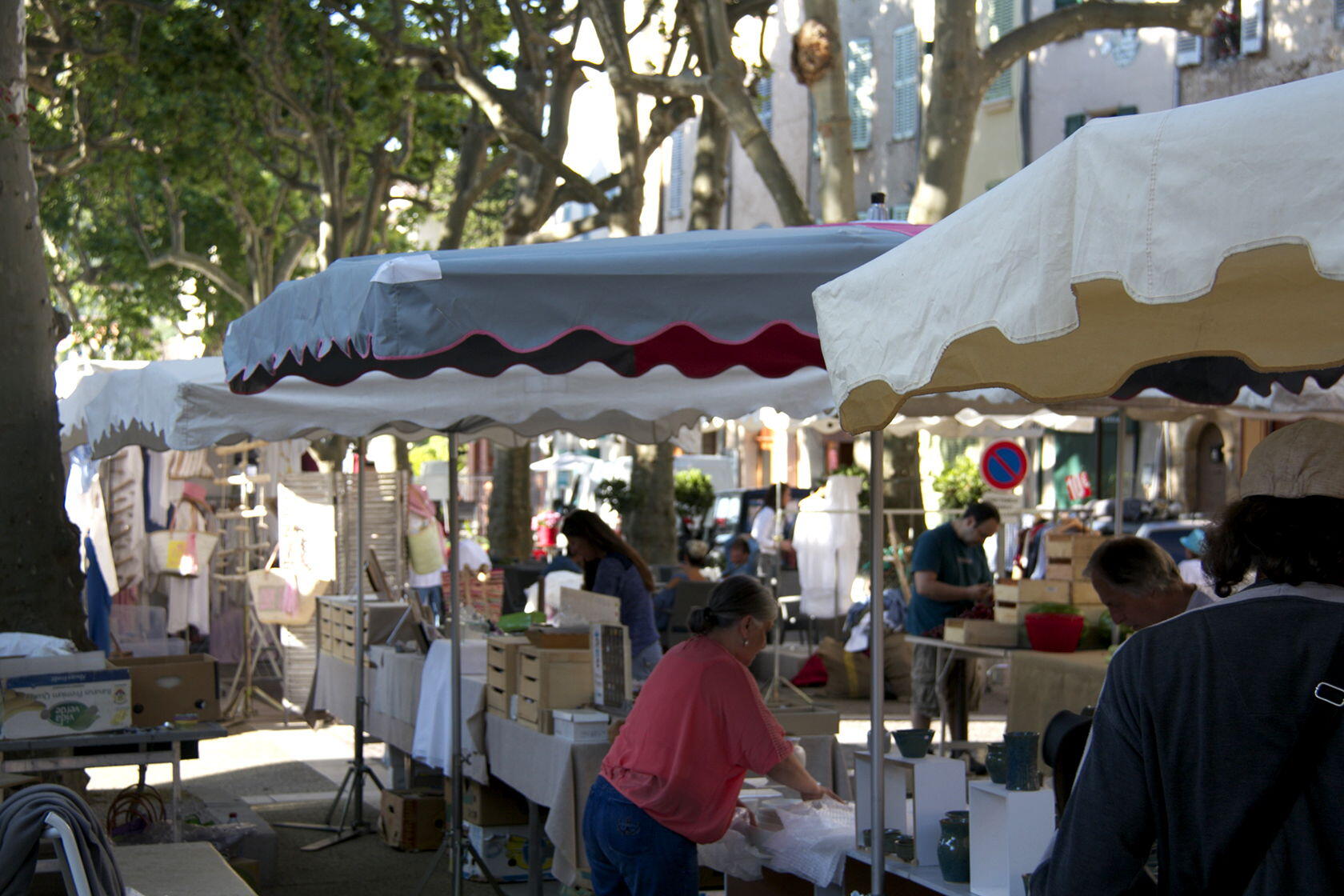 Coustellet Sunday Market
This small Luberon town bursts with energy on Sunday mornings with a marché paysan. Coustellet's market only features local producers, so you are guaranteed to find the seasonal, regional produce. Whether it's cherry season or time for squash and chestnuts, you are buying local. For many vendors, this is their last market of the week. Monday is their day off, so Coustellet always has a festive vibe. Market tip: arrive early!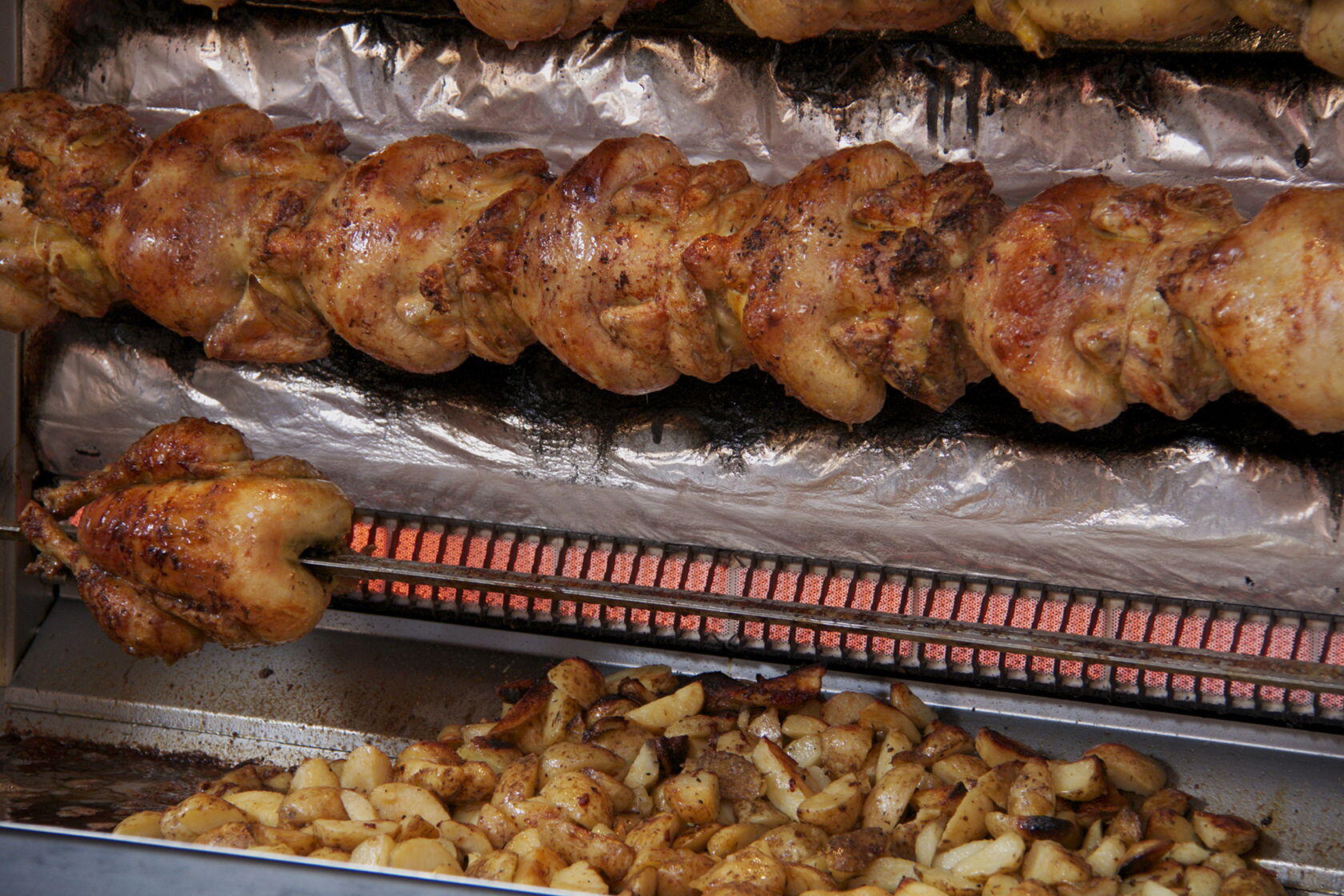 Cucuron Tuesday Market
Located in the epic-centre of the Luberon Regional National Park, Cucuron has all the charms of a traditional Provençal village. Like its closest neighbours Lourmarin, Ansouis and Vaugines, the hamlet has ramparts, bell towers, and a central square. Cucuron's weekly Tuesday market bursts with seasonal produce, homemade preserves, fish from the Mediterranean, handcrafted products, and linens in eye-popping colours. What distinguishes Cucuron's market from others is that the vendors surround the town's unique l'etang or pond.
Market tip: Stay for lunch at La Petite Maison but book a table well in advance.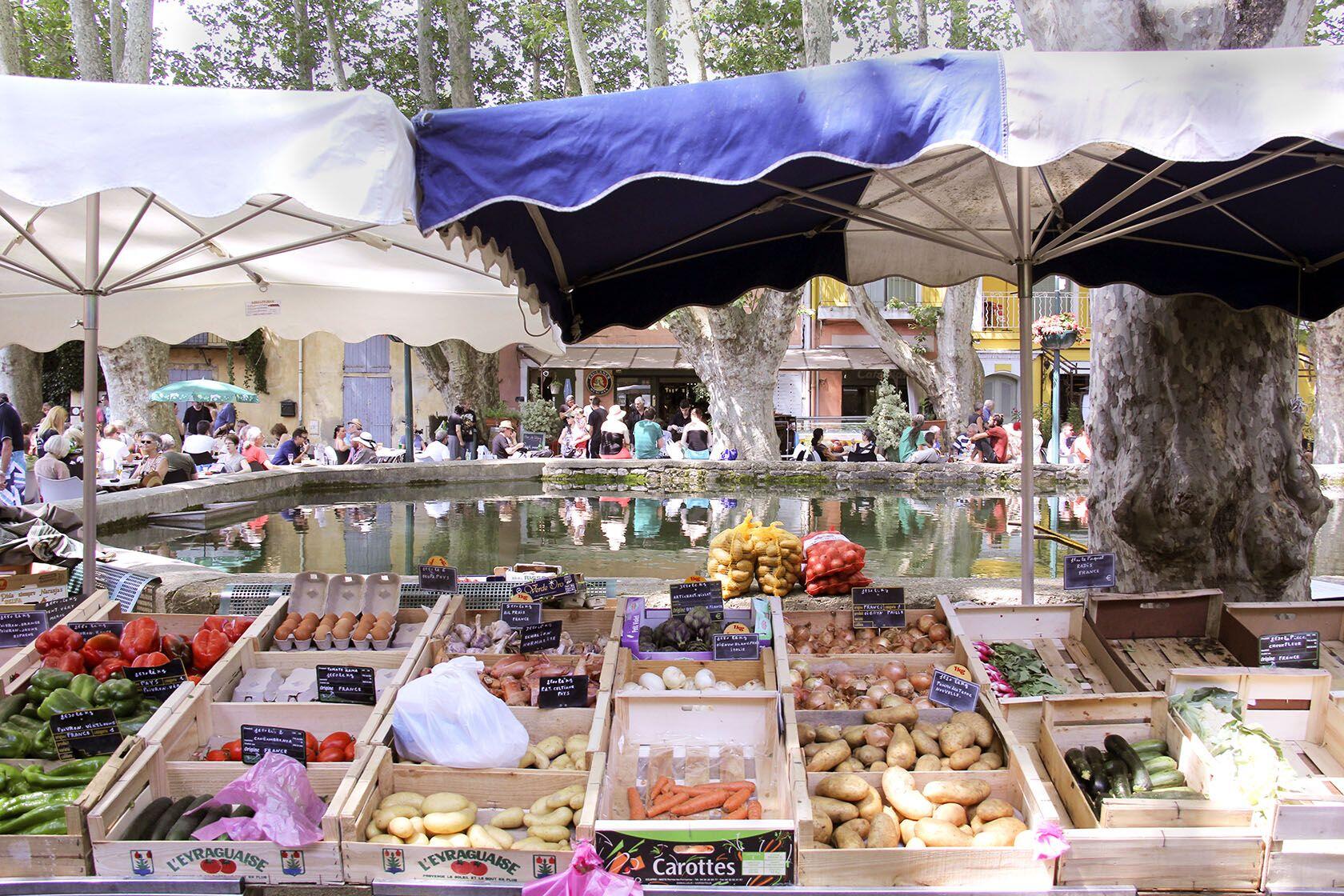 L'Isle-sur-la-Sorgue Sunday Market
Sunday morning in Isle-sur-la-Sorgue is by far the busiest day of the week. The weekly market stalls stretch through the old town and along the quay (river walk). Here, you will find seasonal fruit and vegetables, cheese varieties from different parts of France, charcuterie, clothes, gift items and housewares. Like Apt's Saturday market, the line between retail and market is blurred as many boutiques add their wares to the overall temptation. However, L'Isle sur la Sorgue approaches the scale of a Parisian marketplace with the addition of some 300+ antique and bric-a-brac stores within the townsite. It's worth visiting this market but go early.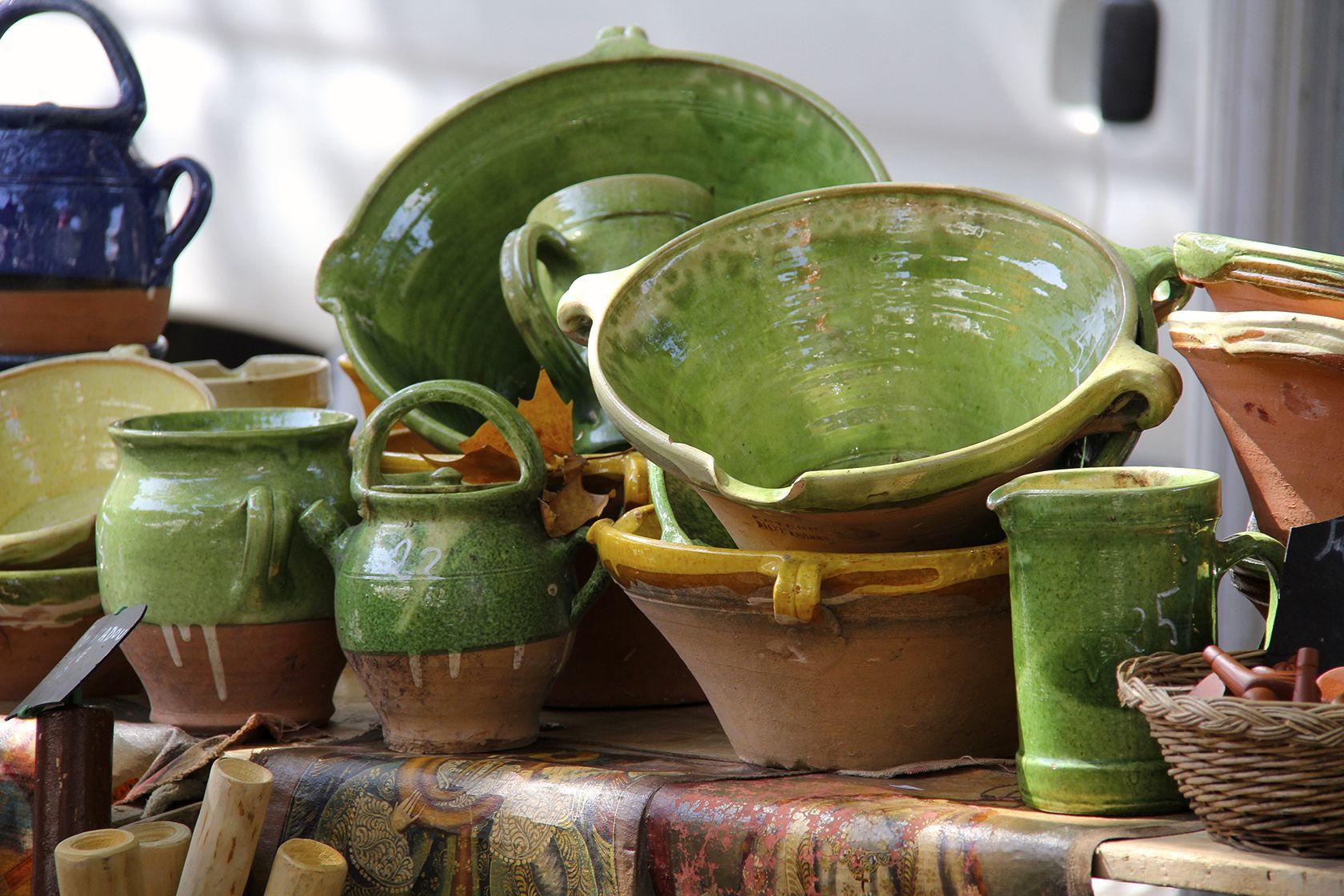 Nice French Riviera Markets
Marché de la Libération is Nice's neighbourhood market is open daily (except Mondays), and this is where you find tempting seasonal produce that is primarily local. However, there is one dedicated merchant who brings their wares from Italy.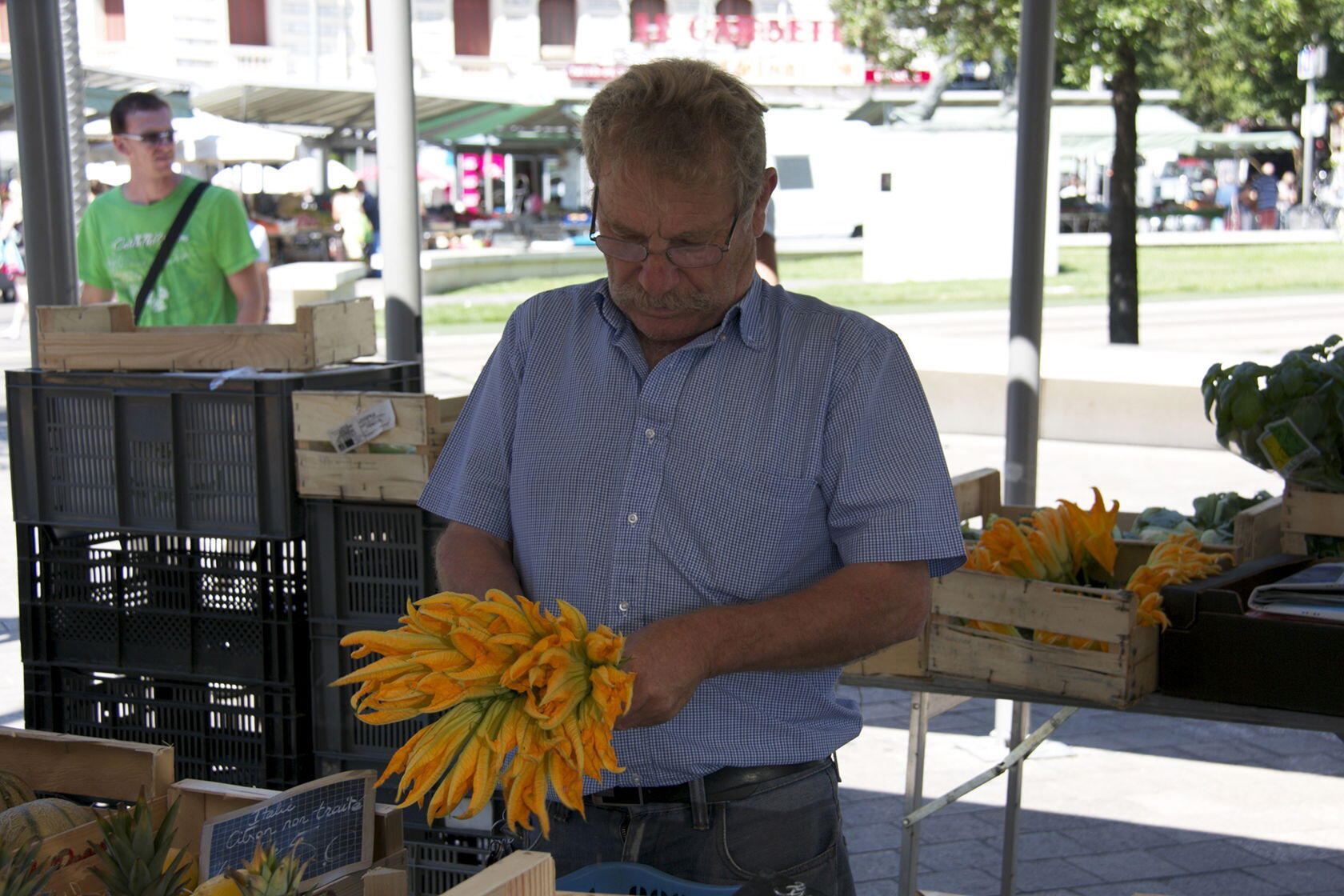 Head down Avenue Malaussena towards the waterfront. It is about a 15-minute walk to Vieux Nice from Libération. In the old town, the Cours Saleya Market (also closed on Mondays). This market is geared more toward the transient tourist crowd, as there are many stands with "typical" Provencal products. There are plenty of stalls for anyone looking for gifts to take home, such as soaps, olive wood products and linens.
Recipes from Nice
Salade Niçoise
My version of this meal-sized salad from Nice for the purists and the rest of us.
Check out this recipe

Pan Bagnat
This sandwich is quick to prepare and versatile. Add any extra ingredients that you like and enjoy a taste of the French Riviera in every bite.
Check out this recipe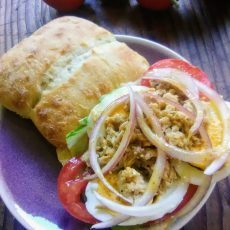 Petits Farcis a Nicoise Speciality
Les petits farcis may be served warm or at room temperature. Serve the petits farcis, served with the roasted vegetables, a green salad, crusty bread and a bottle of Côtes du Rhône make an excellent lunch or add some roasted chicken and call it dinner.
Check out this recipe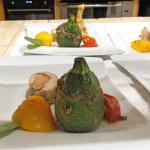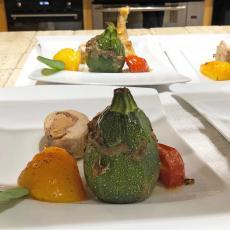 Swiss Chard, Raisin and Pine Nuts Tart
Tarte niçoise aux blettes et pignons de pin is such mouthful, of words, for a dessert. On my last visit to Nice, I tasted this fabulous local délice. French cooking is absolutely regional like its weather, and you can only find certain specialities in specific towns. Ok, I have to say this tart is not for everyone. Dessert with veggies in it does sound strange. Some might sprinkle confectioner's sugar before serving. The tart is even better the next day.
Check out this recipe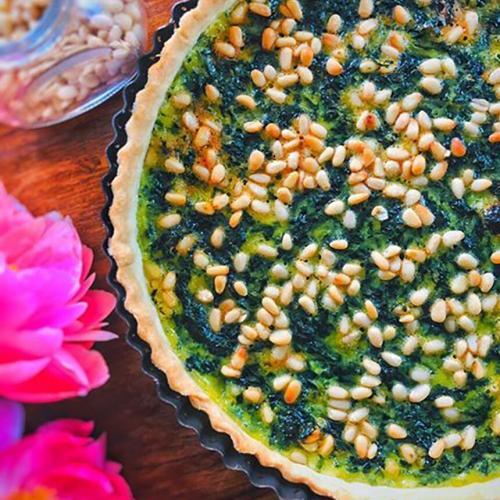 St Rémy de Provence on Wednesdays
If you are staying near the Alpilles, don't miss St Rémy de Provence's Wednesday morning market. The largest of the towns in the Alpilles, St Rémy, is steeped in history as evidenced by the Glanum archaeological site with traces from Ligurian times. Vincent Van Gogh's impressions of the town and surrounding countryside continue to attract many to the area.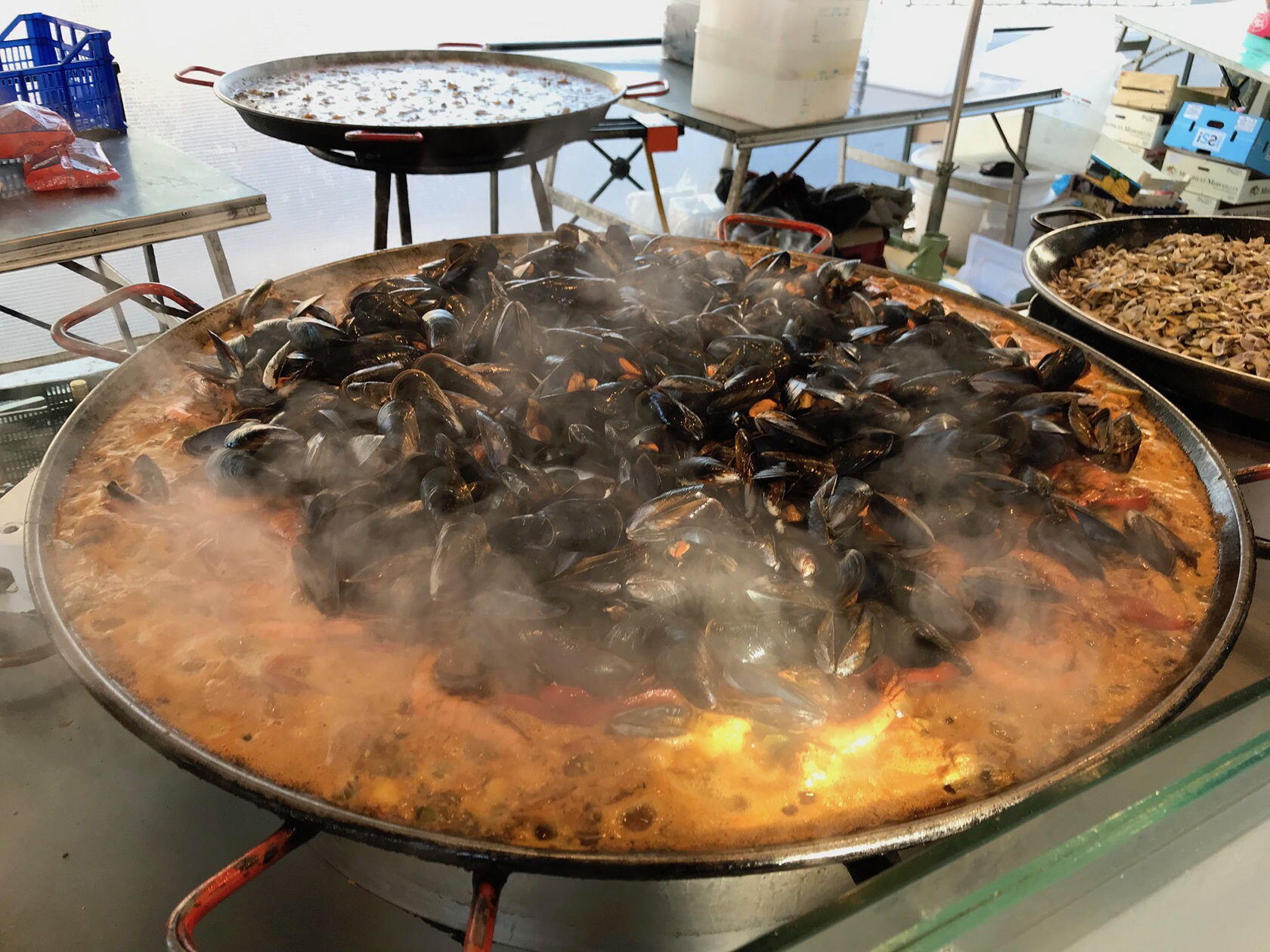 Arrive early on a Wednesday morning, as the available parking in St Rémy becomes harder to find as the morning wears on. Market stands in St Rémy reflect the seasons and culinary specialties from other parts of France. Many retail stores in the old town swing their doors open and set up stands of their own. Market tip: Arrive early and reserve a table if you plan to stay for lunch.
Although we decided to limit this list to 10 markets, there are hundreds more to explore in Provence, Alpes. Côte d'Azur. Here is a comprehensive, although not exhaustive, list.
All rights reserved. Perfectly Provence articles and other content may not be published, broadcast, rewritten (including translations into other languages) or redistributed without written permission. For usage information, please contact us.
Syndication Information
Affiliate Information
As an Amazon Associate, this website earns from qualifying purchases. Some recipes, posts and pages may have affiliate links. If you purchase via these links, we receive a small commission that does not impact your price. Thank you in advance for supporting our work to maintain Perfectly Provence.