Candied Clementines Confit with Moroccan spices
Frequently when you hear the culinary term "confit," it is related to a slow-cooked meat, often duck or goose. The bird is seasoned and then cooked in a low-temperature oven for many hours submerged in fat. Although it might not sound that appealing, you will understand how this type of cooking tenderizes the meat once you have tried confit de canard. At one time, this process was a method of preserving the duck for longer-term storage, although that is not an issue today. You still buy the duck confit in its fat.
You might think that this recipe Candied Clementines (Clementines Confit) with Moroccan spices has nothing to do with duck, but it uses a similar methodology of preservation, only in this case with sugar and corn syrup.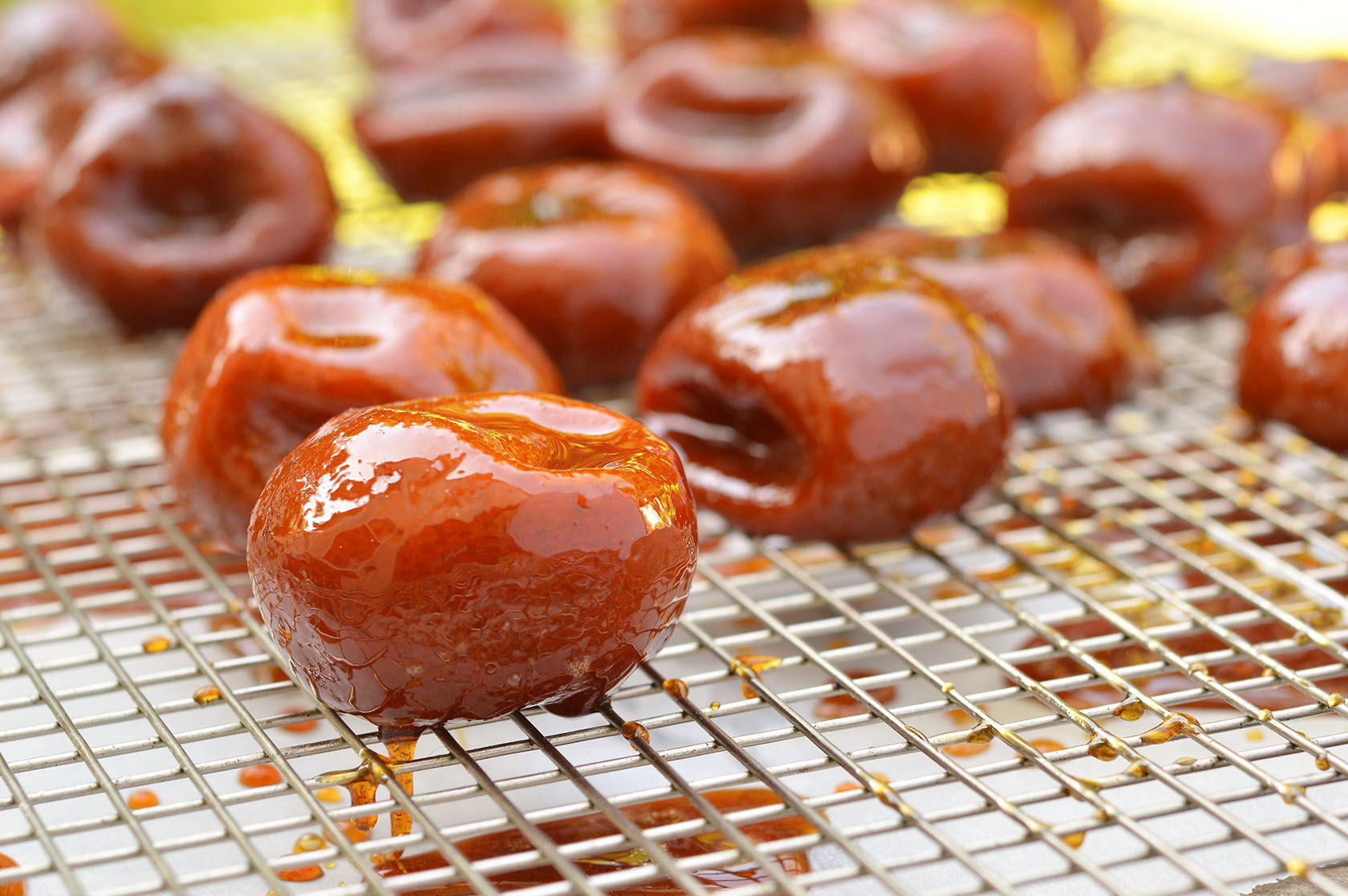 Candied Clementines (Clementines Confits) with Moroccan spices
This dessert can be made all year! When I am in France, I buy clementines from Corsica. I can find clementines (sometimes known as Cuties in the U.S.) throughout the year in Los Angeles. It's a simple dessert that can be served by itself or cut in julienne strips and served on top of ice cream, yogurt or a pound cake (The French version of a pound cake is Quatre Quart)! Please note that the clementines will be a burnt orange colour once they are candied because of the Moroccan spices.
Ingredients
1

pound

Clementines

whole, about 10-13

1

tbsp

Cinnamon

ground

2

pods

Star Anise

dried

2

tsp

Cardamom

ground

2

¼ inch pieces

Dried Ginger

2 1/2

cup

Sugar

1/3

cup

Corn Syrup

1

Fine Toothpick
Instructions
Prick each clementine 8 times with a fine toothpick.

Fill a pot large enough to hold the clementines with water and bring to a boil.

Blanch the fruit for one minute.

Save 5 cups of the water, add the sugar and corn syrup and bring to a boil, stirring constantly.

Now, reduce the heat to a simmer and return the fruit to the pot and add the cinnamon, star anise, cardamom and dried ginger and cook for 20 minutes.

Let the fruit cool for 24 hours. Now heat the fruit in a pot to a boil, reduce and simmer, then let cool for 24 hours. Note: When you make this candied fruit, you do not remove it from the liquid. Allow the fruit to cool in the liquid every day.  The fruit will absorb the spices from the liquid. 

Repeat step #6 (heat for 20 minutes and allow to cool) for 5 more days.

On the last day, reduce the liquid until it is a thick syrup.

Place the fruit on a rack with parchment paper underneath it.

Pour some of the syrup on each piece of fruit and let cool.

These clementines can be stored in a single layer, airtight container for several months.
Notes
If clementines are not available, it is ok to substitute tangerines, tangelos, mandarin oranges, blood oranges, navel oranges or Valencias for this recipe.
The clementines should be submerged, and the liquid should be syrupy. I recommend using a pot that accommodates the clementines, so they are spread out on the bottom of the pot but snuggled closely together). Don't choose a pot that is too large, as there will not be enough liquid. Add water, as necessary, over the 6 days. The clementines should be cooked each day for no more than 20 minutes. Enjoy these delicious treats during the holidays.
Other Sweet Recipes from Provence
Clementine Madeleines
A génoise type cake batter flavoured with fresh clementine juice and zest make these light and fluffy sponge cakes even more irresistible.
Check out this recipe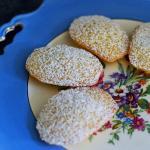 Moroccan Almond Cigars
These pastries can be made a day in advance as they are a bit time-consuming. If you get in the groove of making the almond paste, rolling the cigars, frying and dipping in honey – you will be done before you know it.
Check out this recipe

Calissons d'Aix a Sweet Candy
This recipe takes time. It's a fun culinary project with a sweet result. You need to leave enough time (about a week) for the fruit paste to reach the right consistency.
Check out this recipe

Tarte Tropézienne Recipe
Because the brioche rises overnight, allow two (2) days to make your Tarte Tropéziennes. I make the pastry cream and whipped cream while the dough rises on day two (2), so the project takes a bit of time management!
Check out this recipe

Madeleines with Orange Blossom Water
If you're looking for a picnic-worthy treat to enjoy in the sunshine (or indoors for a bright flavour reminiscent of springtime), then look no further! These madeleines have gentle citrus notes from the orange blossom water.
Check out this recipe

Citrus Almond Cake
This recipe combines citrus and almond in a sweet dessert. It was minimally adapted from the recipe by Claudia Roden, "The Food of Spain." The cake is also gluten-free and dairy-free if your guests have food sensibilities.
Check out this recipe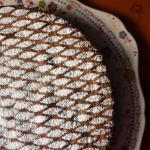 All rights reserved. Perfectly Provence articles and other content may not be published, broadcast, rewritten (including translations into other languages) or redistributed without written permission. For usage information, please contact us.
Syndication Information
Affiliate Information
As an Amazon Associate, this website earns from qualifying purchases. Some recipes, posts and pages may have affiliate links. If you purchase via these links, we receive a small commission that does not impact your price. Thank you in advance for supporting our work to maintain Perfectly Provence.