10 Places in Provence Art Students Should Definitely Visit
Provence in France is one of the most beautiful places in the world. Here, you can come across ancient Roman ruins, picturesque villages, and lavender fields. In this southern region, you can see the magnificent and colourful landscapes along the Mediterranean coast. The beauty of Provence inspired many famous artists. Among them are Van Gogh, Gauguin, Monet, Picasso, Chagall, and other well-known painters.
Nice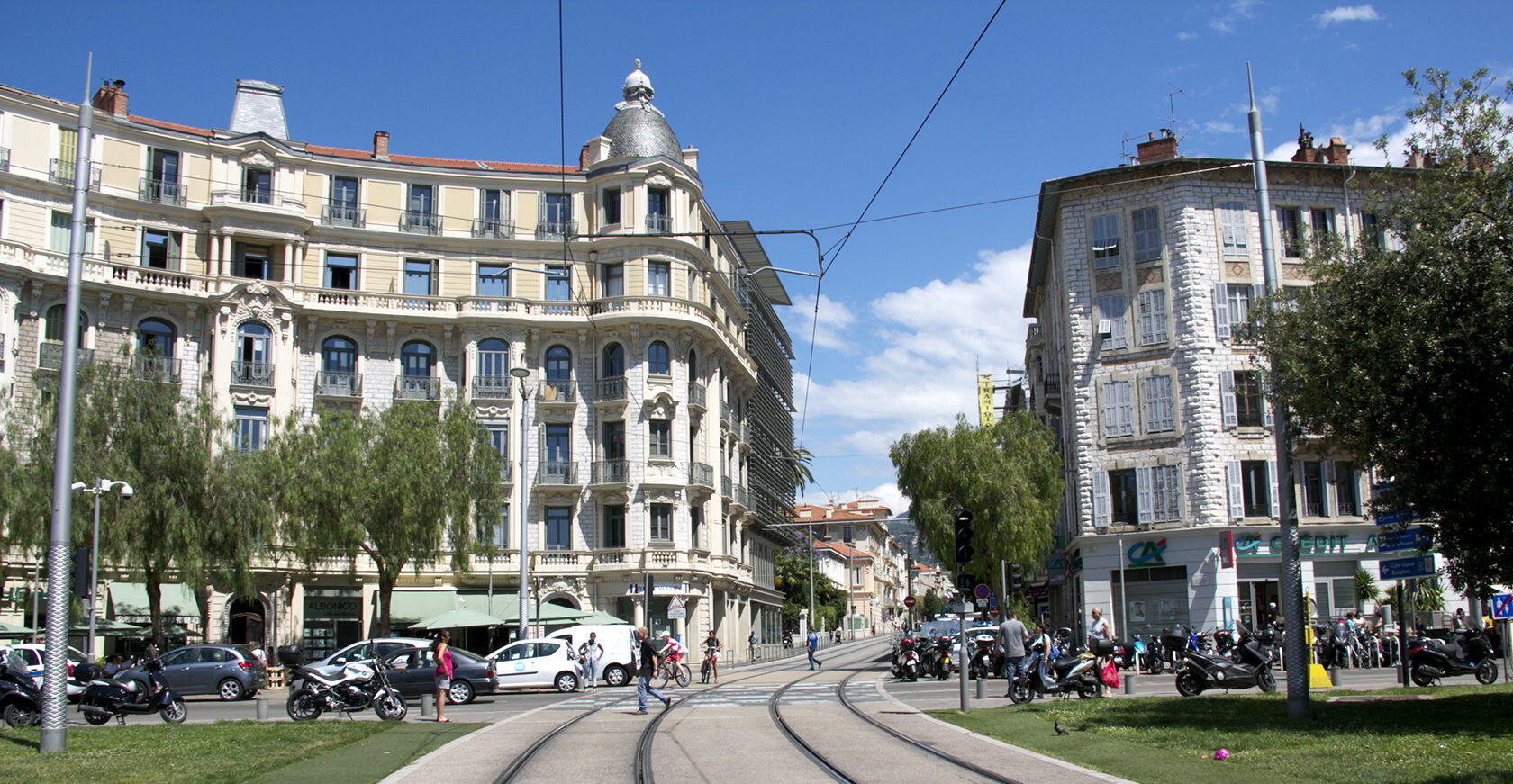 This Mediterranean city is known worldwide as one of the most beautiful urban centres on the French Riviera. For many, Nice is a starting point of visiting Provence and the Côte d'Azur. Here, you can admire magnificent beaches, old houses, cathedrals, and palaces. Connoisseurs of art can visit the galleries of Henri Matisse and Marc Chagall here.
Additional Reading:
My Best of Nice Living on the Côte d'Azur
Uzès
The French artistic village Uzès has many attractions. The famous aqueduct Pont du Gard was created in the 1st century AD. In the Middle Ages, many fortifications, high walls, and the famous round bell tower Fenestrelle were built here. Beautiful Renaissance buildings, lively markets, and quiet streets are a constant source of admiration for many painters.
Where to stay? A Two Bedroom Apartment In The Historical Centre
Cassis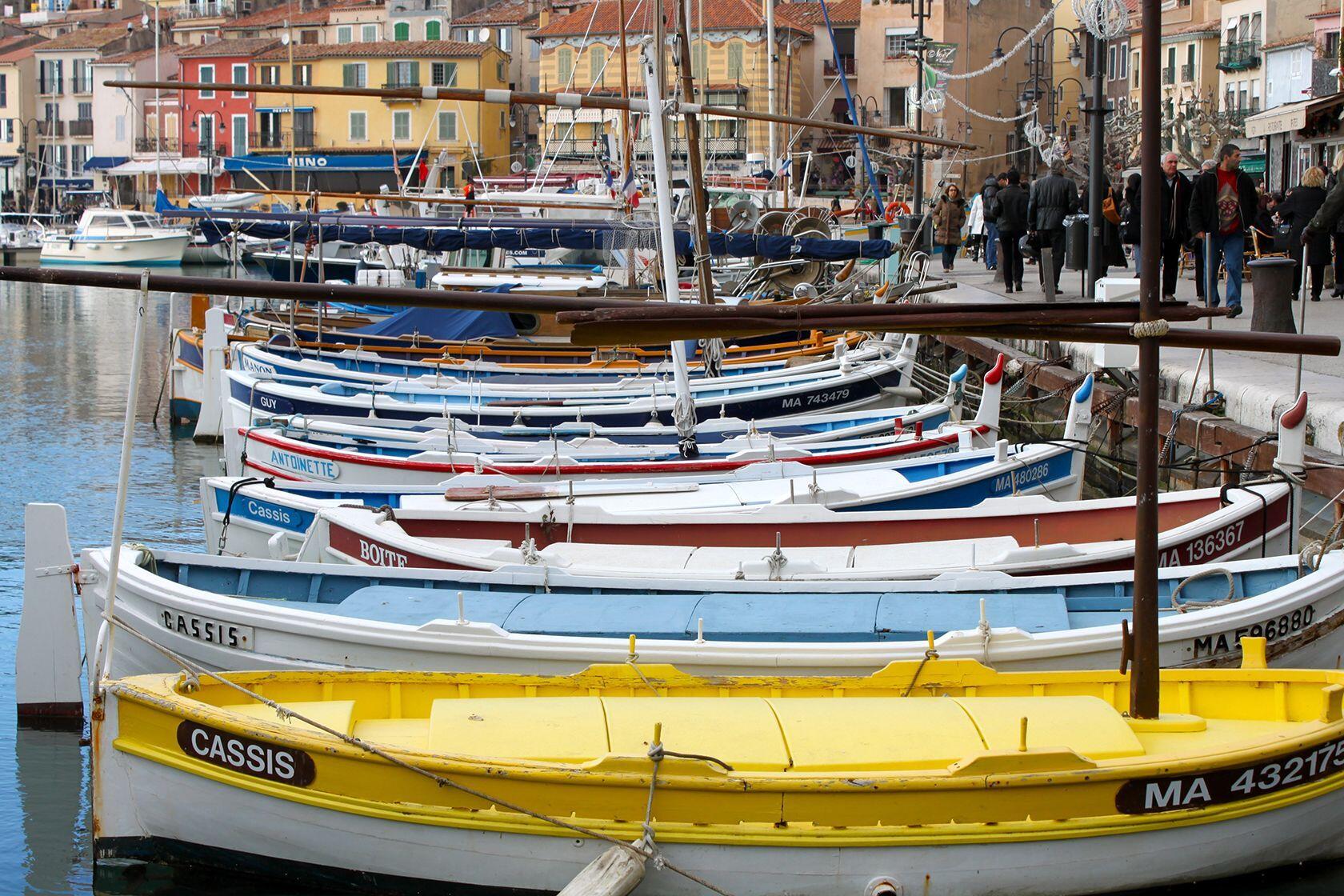 Cassis is a small fishing port located to the east of Marseille, the central city of Provence. Here, you can see cedar forests, picturesque bays, and Cape Canaille, the highest coastal cliff in Europe. The town is famous for its fine wines and white stone. Many artists were fascinated by these beautiful places and their unique atmosphere.
Additional Reading:
Seaside Cassis Wines and Other Reasons to Visit
Reasons to Visit Picturesque Seaside Cassis Anytime
Aix-en-Provence
It is believed that the ancient Romans founded this city in 125 BC. It used to be conquered by many different tribes and peoples. The most visited place in Aix-en-Provence is a little square with a fountain and 18th-century mansions. Be sure to visit the Les Deux Garcons café, a favourite spot of such famous artists as Cezanne, Picasso, Hemingway, Camus, and many others.
Additional Reading:
City of Fountains My 24 Hours in Aix-en-Provence
Living in Aix-en-Provence and Loving it
Take a Walking Tour the Fountains of Aix-en-Provence
Roussillon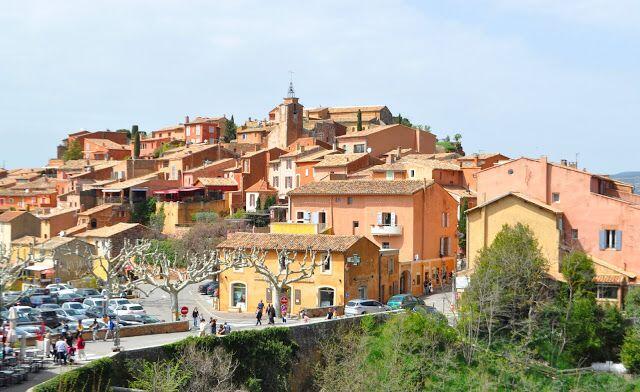 It is one of the most colourful villages in Provence. During the trip, you will see the bright orange and red rocks with ochre deposits. Traditionally, local residents paint their houses with ochre. The vibrant landscapes inspired many artists to create great paintings. Visit local art galleries and see works of the Provence art that convey the beauty of this area. The reputable painting courses are held in a charming and authentic Mediterranean atmosphere.
Additional Reading:
Revisiting Provence's Natural Ochre Hues in Roussillon
The Beautiful Colourful Ochres of Roussillon
Cannes
Cannes is a famous French resort and venue for International Film Festivals. You can take a walk along La Croisette, and visit many attractions. In the old part of the city, you can see a high clock tower and the ancient Church of Our Lady of Esperance. Many local museums and galleries present a rich collection of Provence paintings. Lovers of fine art can visit the gallery La Malmaison to admire paintings of contemporary French artists.
Arles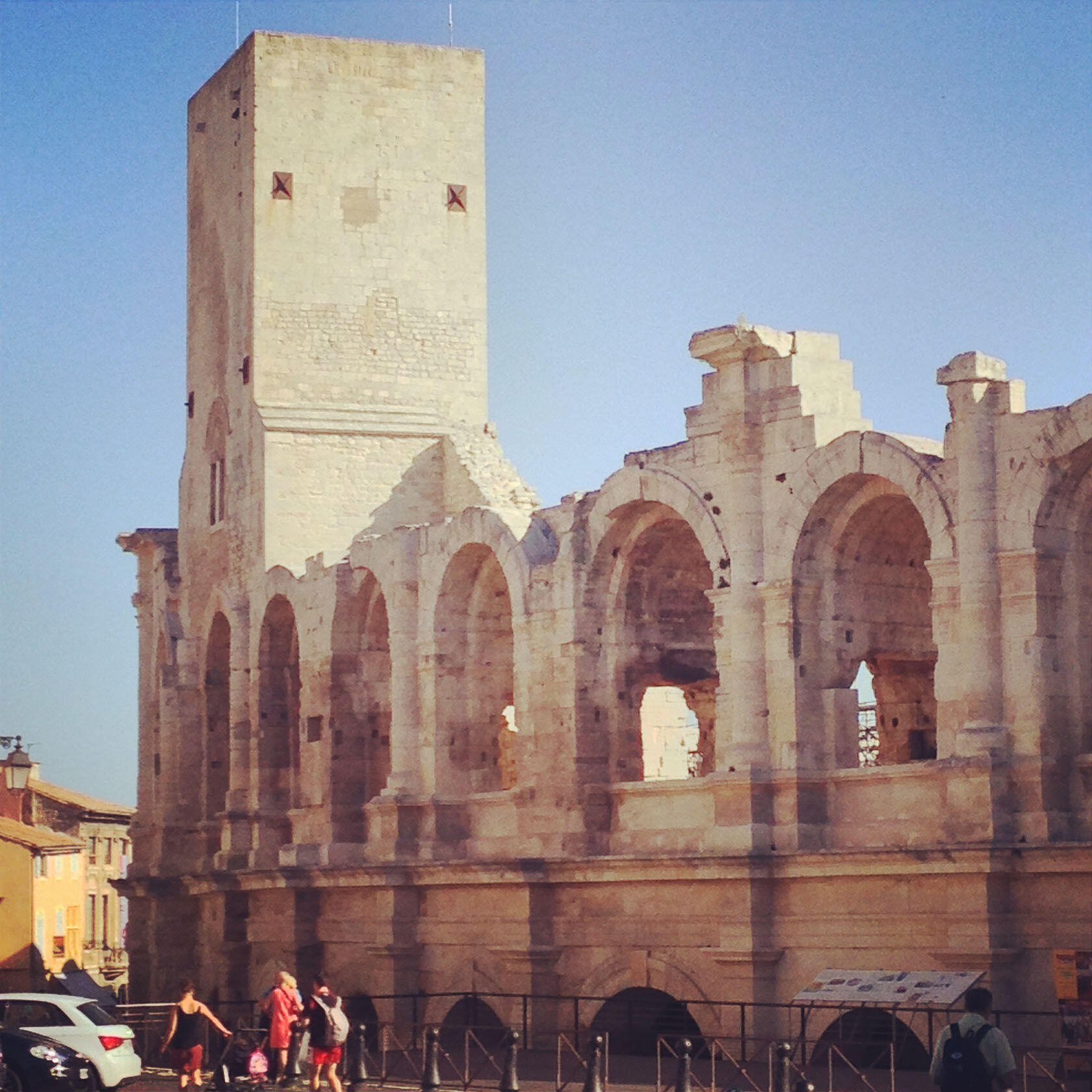 This small and beautiful town is located on the banks of the Rhone River. Several ancient Roman architecture monuments, such as ruins of a theatre, city wall, and the Elysium necropolis, were preserved to date. In the 19th century, Van Gogh created here about 300 paintings that captured fantastic views. You can walk along the Van Gogh trail and see the reproductions of the artist's paintings.
Additional Reading:
Why Arles is a Must-See City in Provence
Discover Arles and Vincent Van Gogh on Tour
Gorges du Verdon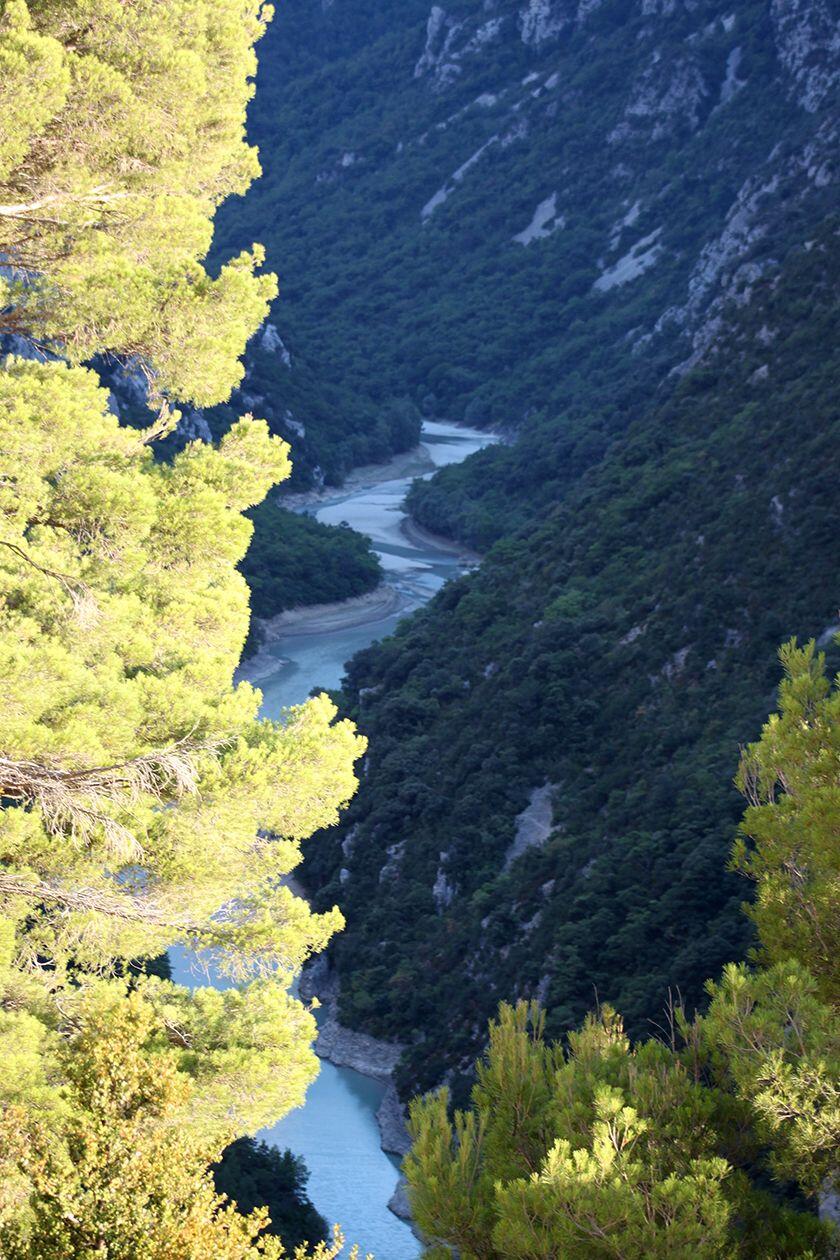 The Gorges du Verdon is one of the most beautiful river canyons globally with a depth of over 2,000 feet. The best vantage point for viewing the local natural beauty and stunning scenery is between the Castellane and Moustiers-Sainte-Marie villages. You can sail through the gorge by boat or use a helicopter or hot air balloon to enjoy the views of mountains, lavender fields, and limestone cliffs.
Gordes

Gordes is a small and beautiful perched town is located at the foot of the Vaucluse mountains. Picturesque houses are seen along the hill to the height of the cliff. An art museum is found at the top of a mountain. Visit the Bories village and Sénanque Abbey, one of the most famous monasteries in France. The monks of the Abbey make liqueurs and essences from lavender.
Avignon

In the 14th century, it was the seat of the popes. In the old part of the city, you can see Palais des Papes, Cathedral, Gothic churches, castle walls, as well as ruins of a 12th-century bridge. Avignon is called the cultural capital of Provence. About four million travellers visit this ancient city annually. In the best of Provence museums and galleries, you can see paintings of the famous Avignon school.
Additional Reading:
Visit Avignon for Festivals, Food and Popes
Travel Tips How to Spend a Day in Avignon
Where to stay? Large Holiday House for up to 14 people
Conclusion
Art students definitely have to visit the Côte d'Azur region to see unique nature, ancient castles, lavender fields, and vintage houses braided with grapes. Many artists still visit Provence to feel the unique local atmosphere and create beautiful paintings. These masterpieces are full of bright sunlight and myriad shades of the warm Mediterranean Sea.
---
Author's Bio:

James Baxter is a professional essay writer, ghostwriter, editor and blogger, who loves sharing his experience and knowledge with readers. He is especially interested in marketing, blogging and IT. James is always happy to visit different places and meet new people there.