My Best of Nice Living on the Côte d'Azur
Viktorija Todorovska is multi-lingual (Croatian, English, French, German, Italian, Macedonian, and Serbian) and multi-talented (chef, sommelier, Wine and Spirits Education Trust (WSET) instructor, and published author). She has a Masters in Teaching as a Second Language and a Ph.D. in Linguistics and Rhetoric from Arizona State University.
In 2016, Todorovska relocated from Chicago to Nice on the French Riviera. Adjusting to living on the Côte d'Azur was easy. Whether she is swimming in the Baie des Anges in the mornings, riding the hills behind the city or exploring the street food (and rosé) from the region, Todorovska loves every moment.
Enjoy her Sip-Taste-Share local's tips for the Best of Nice.
---
It's Nice, Where I Live
Tell us a bit about where you live on the French Riviera?
I live in Nice, on the southeastern edge of France, just a stone's throw away from Italy. Situated along the Mediterranean, there is always plenty of sunshine in Nice. After visiting Nice and the French Riviera for roughly seven (7) years, the time was right to relocate permanently in 2016. The last three (3) years have flown by, and I now own my apartment in the city.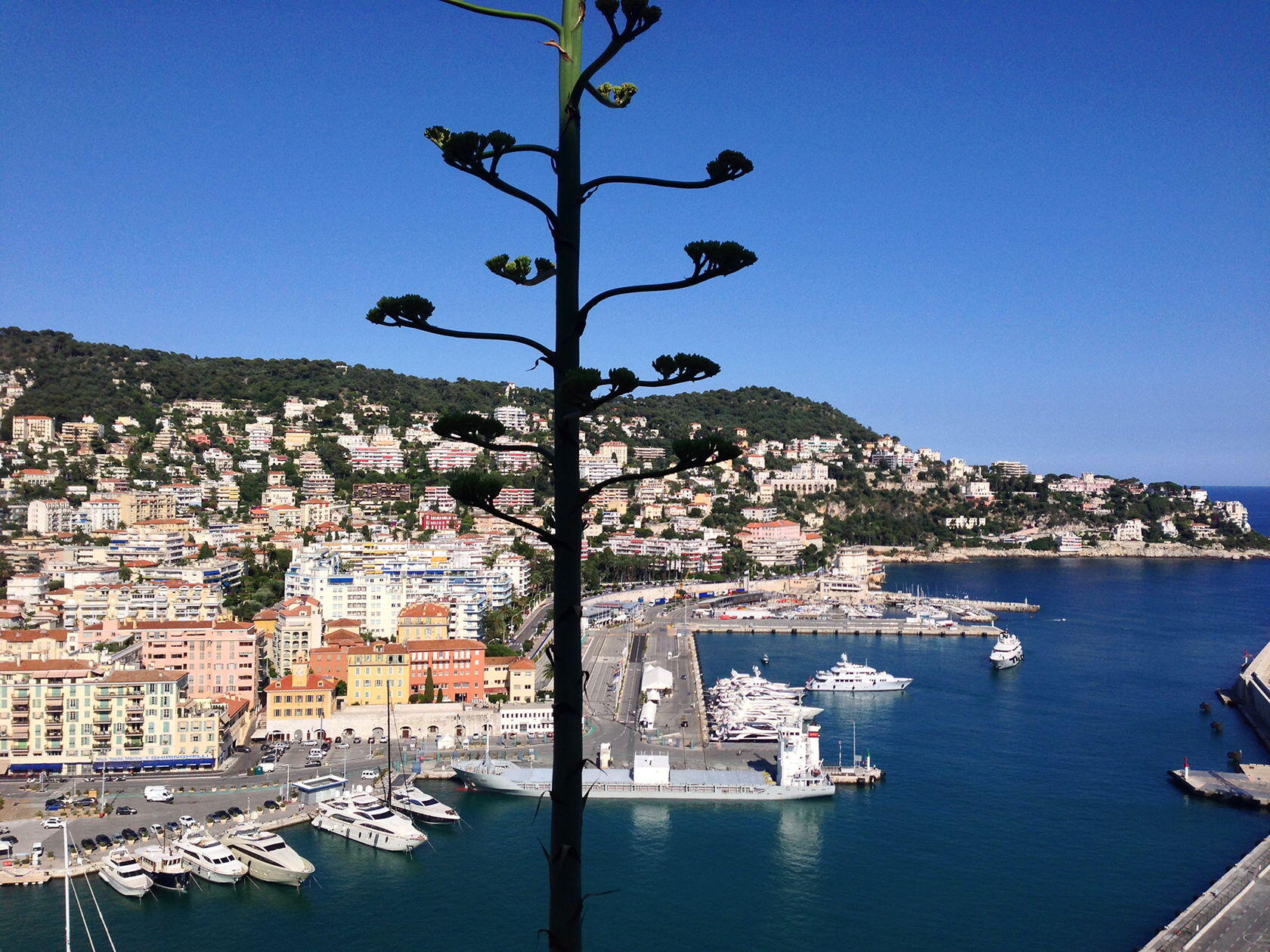 Why (in your opinion) is Nice an excellent place for someone to visit?
The weather is mild enough that even in mid-winter, you see hardy swimmers doing their laps in the Mediterranean. There is the odd day of rain in Nice, but it honestly feels like the sun is always shining. Having an international airport on the edge of town makes long-distance flights easy at a time when air travel is less than glamourous. As a food lover, Nice is a special with an exciting mix of regional specialties, Italian influenced dishes, and plenty of international cuisines. Nice has a little (or a lot!) of everything: sea and beaches, hills and mountains close by,  unique cuisine and excellent wines.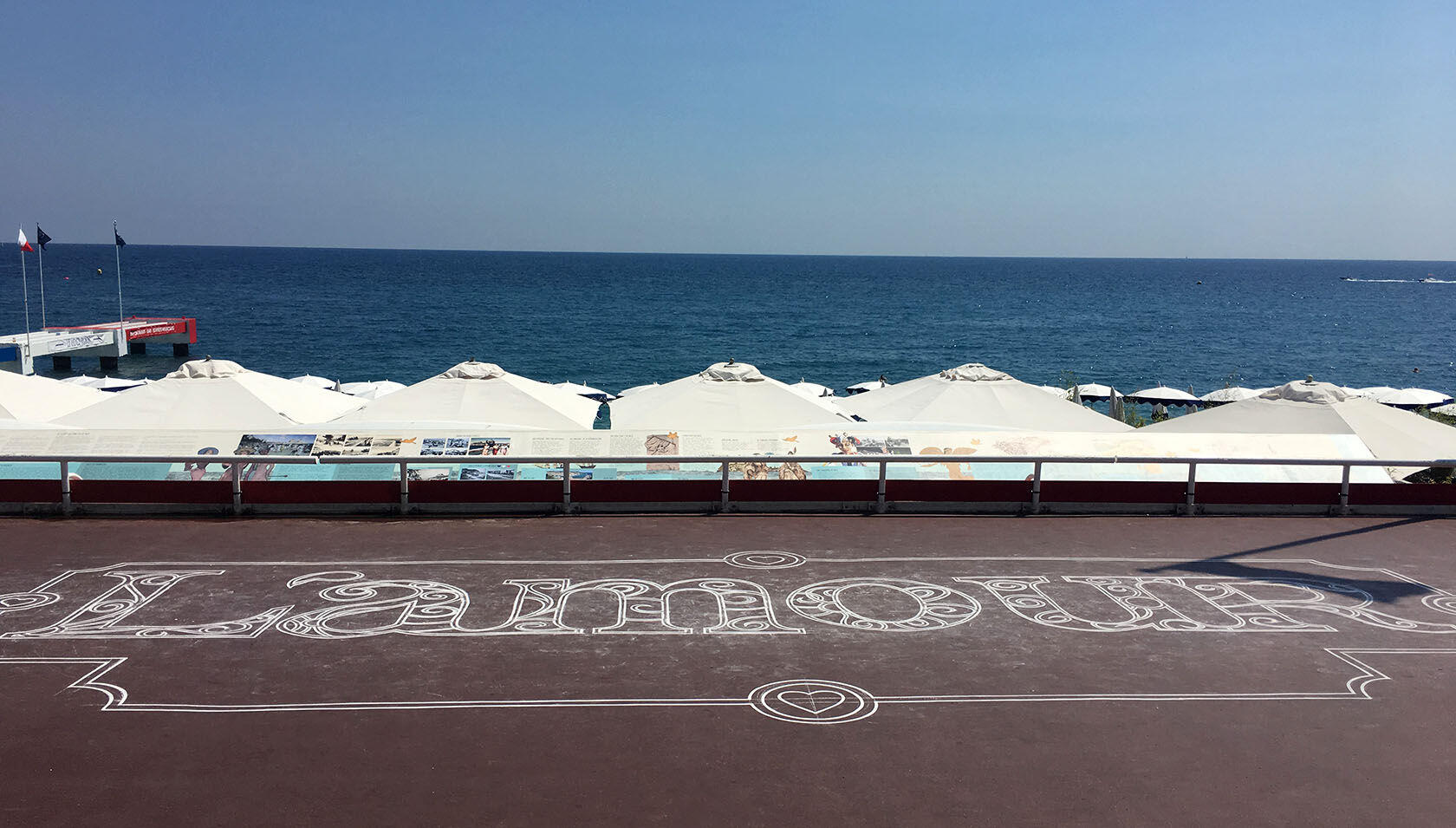 Is there a must-see attraction in Nice?
Don't miss the Liberation and Cours Saleya markets; they are open every day except Monday. On Monday, the Cours Saleya (downtown) market location is dedicated to antiques. At the Liberation market, I adore the goat cheese stall. The owner is there from March until December selling a variety of goat cheeses (from fresh to aged) and goat's milk yogurt. At the Cours Saleya market, I love Luciano's stand this local producer sells fresh fruits and vegetables with a generous smile.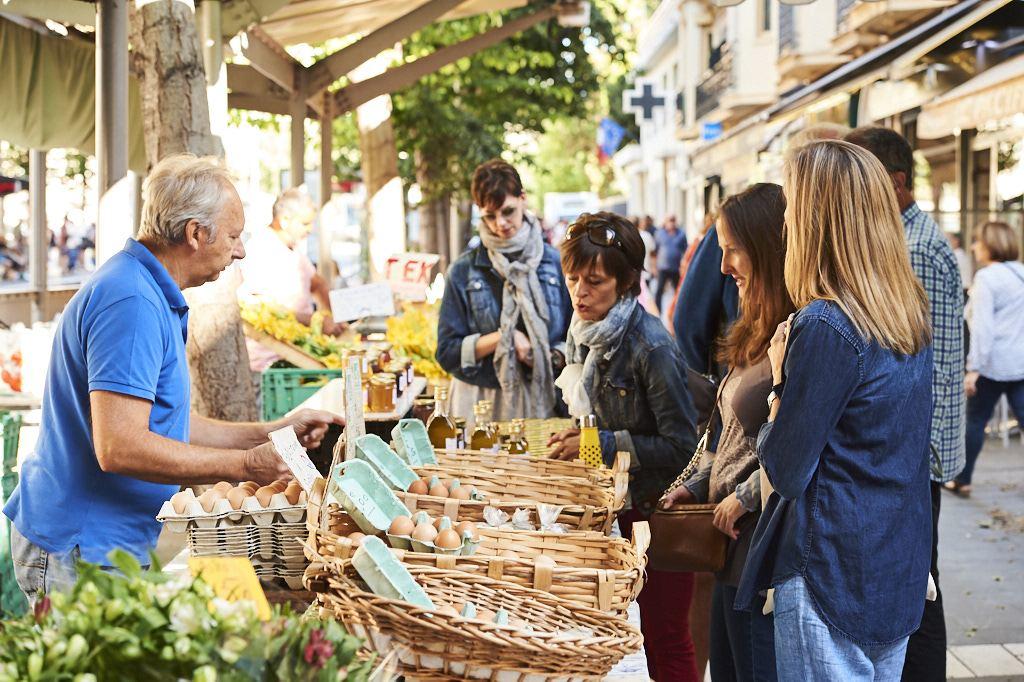 The Gare du Sud marketplace opened in 2019 after a long restoration period. This project transformed a derelict train station into a food and entertainment centre. It is not a fresh food market, but there are plenty of dining choices in the food court.
It may seem a bit touristy (and you are right), but if you like people watching head to the seaside cafes.
Nice Picks Eating and Drinking in Town
Where do you go for coffee?
For Italian coffee (espresso and cappuccino), I head to Sapore di Pane. It's the only authentically Italian coffee in town. It is open seven (7) days a week, including Christmas and New Year, and the espresso is consistently excellent (make sure to ask for a café serré; otherwise you get a 'longer' espresso, which many French people prefer). I also love Café de Max for a cortado, like a small cappuccino.
Do you have a favourite bakery?
Yes, I love Boulangerie U Fornu par Michel Fiori at 19 Boulevard Raimbaldi. The owner, Michel Fiori, is very passionate and makes the best baguette in Nice. He uses artisanal flours and lets the dough rise for 20 hours. The process gives the baguettes a complex flavour and the perfectly crunchy crust.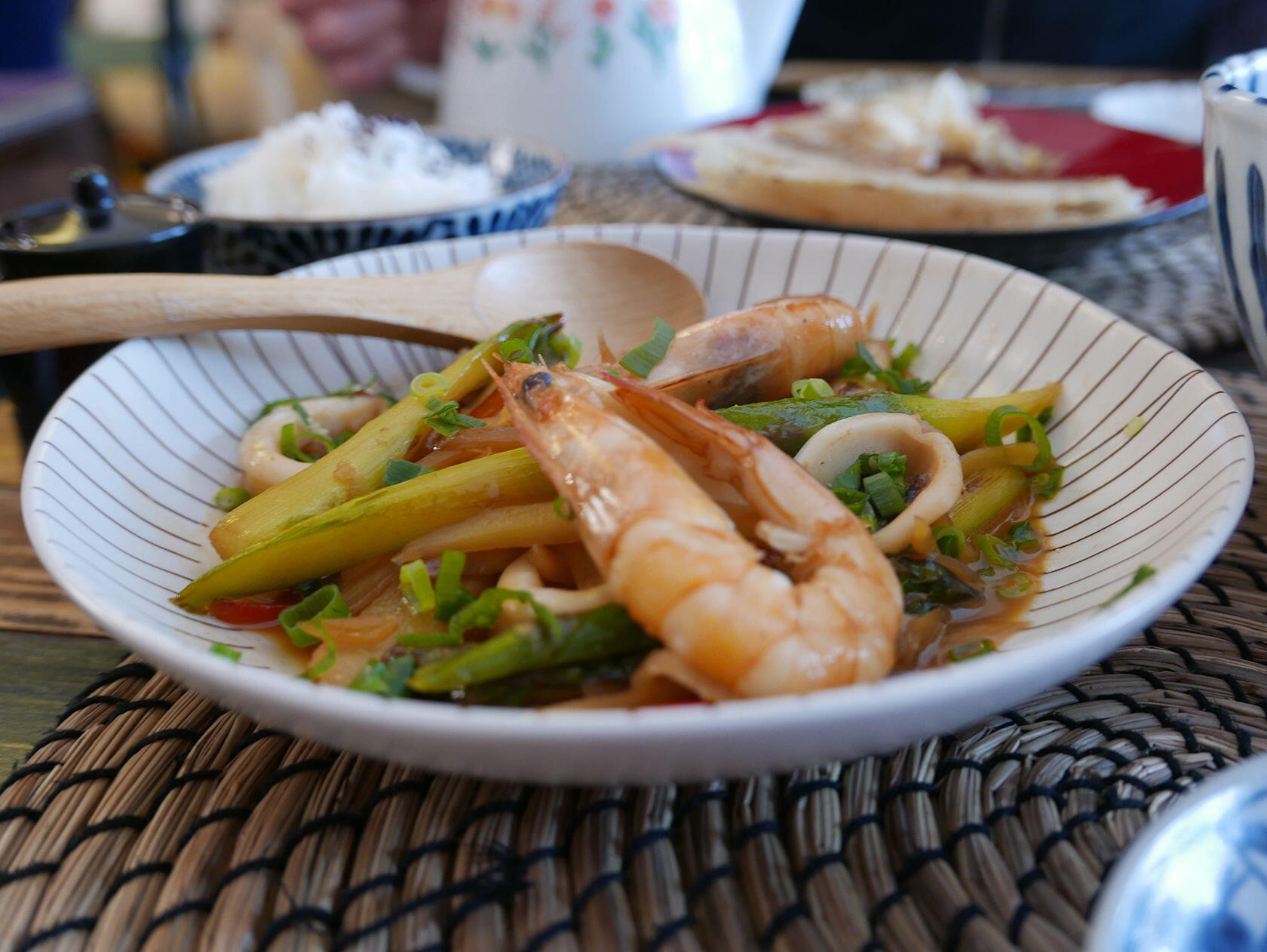 Where do you recommend for a casual lunch with friends?
It's hard to choose between my old favourites and new restaurant discoveries, but A'Butteghina, Oliviera, and Peixes are all good choices for lunch.
Where is your go-to spot for an apéro?
Home! My apartment has views of the Western hills. When I go out, I like La Cave du Cours, La Cave de la Tour, and in the summer the bar at Le Plongeoir.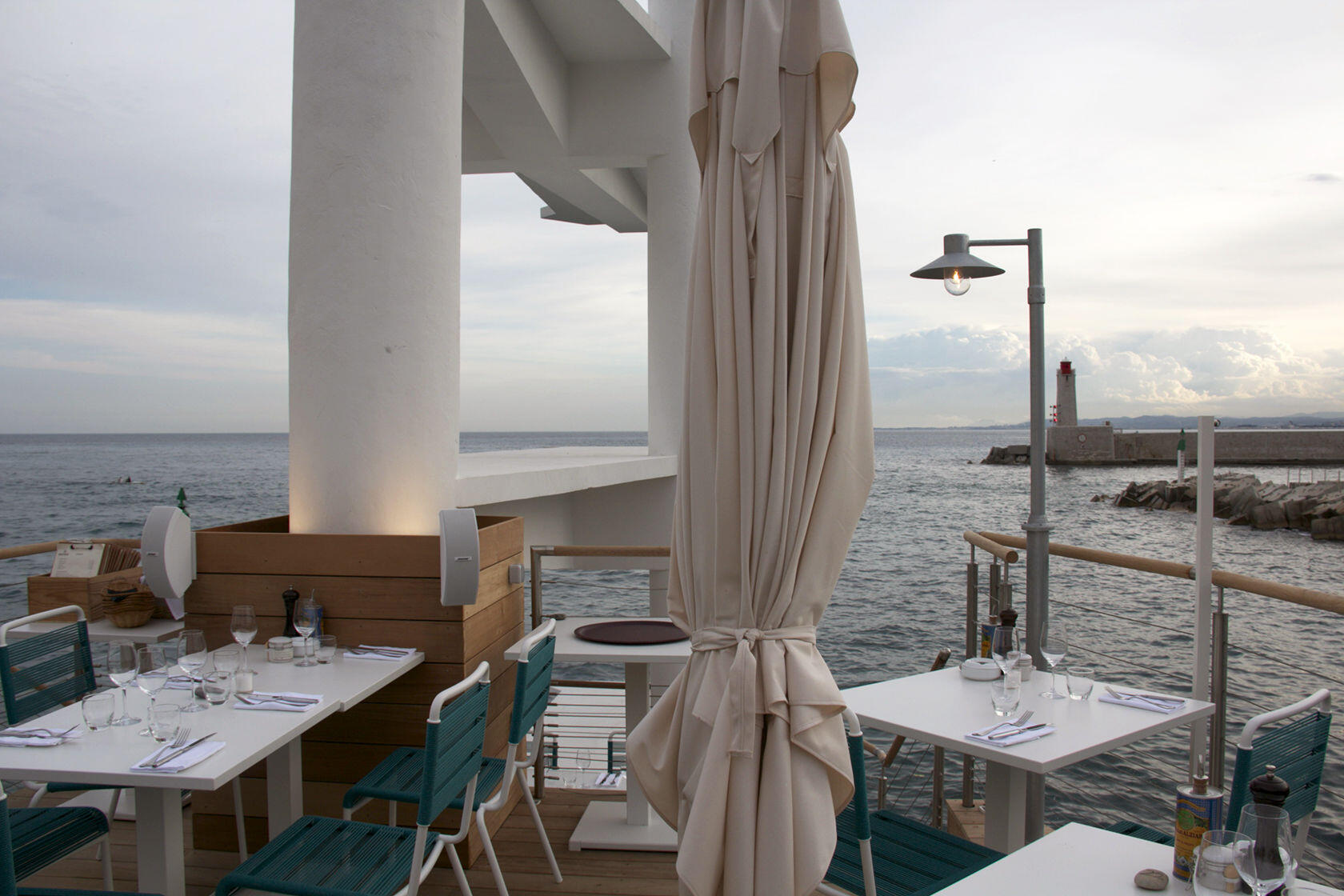 What is your top pick for a romantic dinner?
Head to the seaside resatuarnt Le Plongeoir, a location that used to be a diving board. Sitting above the sea, hearing its whisper is truely romantic.
Where do you like to go for dinner with friends?
Great choices for dinner entre amis are La Route de Miam, which specializes in duck, and Bistrot d'Antoince for French food.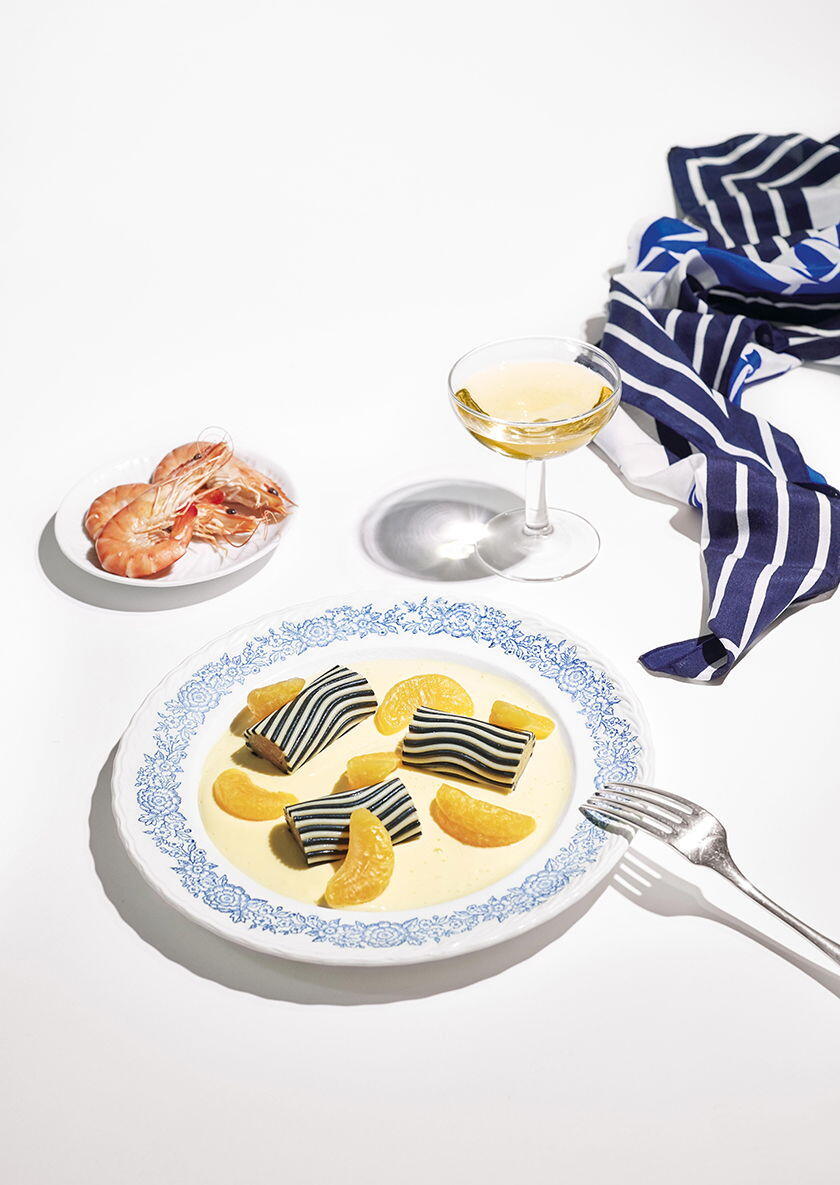 For a really special meal, book a table at Restaurant JAN, a Michelin-starred restaurant renowned for elegance and great food and wine. Born in South Africa Jan-Hendrik is that country's first Michelin-star chef he splits his time between Nice and Cape Town. Here is his recipe for Langoustine Cannelloni with Poached Naartjie Beurre Blanc.
What is your pick for nearby family-friendly dining?
For families or a casual meal, head to Sentimi, an Italian restaurant. They are open for both lunch and dinner and serve great pizza and pasta.
Touring Ideas from Nice
What is the best day trip from Nice?
Drive to the Italian border either on the coast (Basse Corniche) or on the Haute Corniche, which is a road that runs much higher and reveals unforgettable views.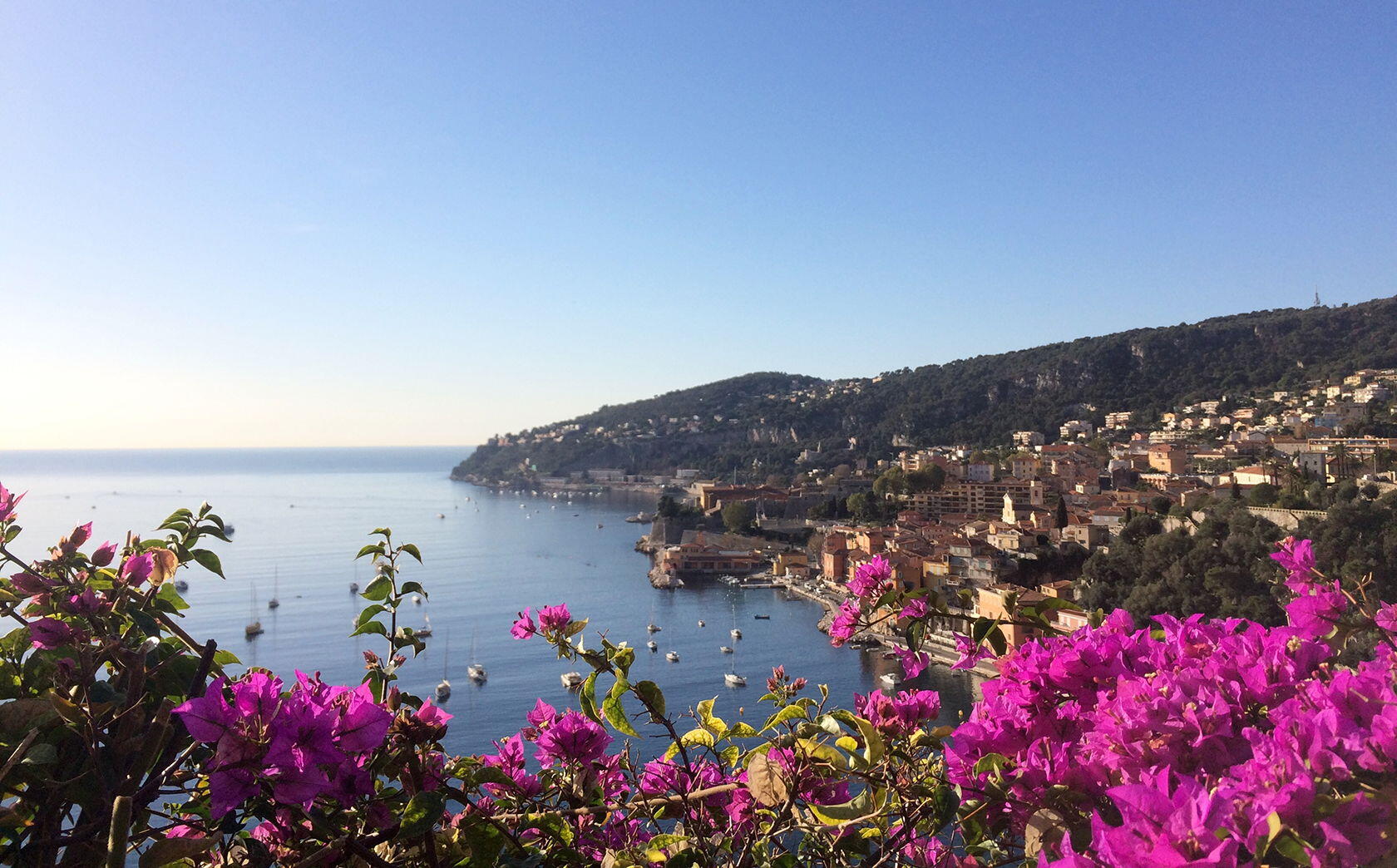 Where to Stay in Nice, France
If money was no object, where would you recommend staying?
In a villa in the hills above Nice, possibly in Eze the French Riviera "must-see" village.
Where do you recommend for comfortable accommodation?
Check Airbnb; there are many apartment listings in all parts of town. Old Town is perfect if you are looking for nightlife. Residential neighbourhoods offer a calmer space.