Reasons to Visit Picturesque Seaside Cassis Anytime
Cassis is a picturesque town a little over 90 minutes from Sablet snuggled at the bottom of a steep bowl of land along the Mediterranean Sea between calanques (small coastal fjords with tall cliffs), about 25 km east of Marseille.
Picture Perfect Setting
The village of Cassis is set on a steep hillside with vineyards and pastel-coloured houses that tumble down to a seaside port lined with more multi-hued dwellings, shops and restaurants with 8,000 inhabitants.
The area where Cassis now sits was first occupied between 500 and 600 BC by people from Liguria, a region of north-western Italy, who built a fortified habitation at the top of Baou Redon. These people lived by fishing, hunting, and farming.
If you go, I recommend you try to get to Cassis early in the morning since parking is often a challenge. Continue reading here for the contributor blog post by Michel at Our House in Provence.
Why Visit Cassis?
"He who has seen Paris and not Cassis has seen nothing." ~Frédéric Mistral; Provençal writer and poet and 1904 Nobel Prize winner in literature.
As Michel describes above, the town's setting is beautiful, and Cassis is easily reachable from many spots in the region.
Located just east of Marseille, Cassis is famous for the towering cliffs to the east and turquoise inlets to the west. The cliffs as stunning as those found along the English Chanel in Normandy. The stunning bays – les Calanques – are accessible mostly by boat, or in some cases, by footpaths. The wine-growing area around Cassis is known for its white and rose wines. The region is not known for Creme de Cassis, which is made from blackcurrants and is a specialty of Burgundy.
The stone from Cassis has been quarried for centuries and used in major ports around the Mediterranean. An interesting piece of trivia is this same stone forms the base of the Statue of Liberty in New York City.
Today, the town's focus is tourism, fishing and wine production. The sheltered Cassis harbour fills with pleasure craft, fishing boats and tour boats. Restaurants of all descriptions line the port each one with large terraces designed for watching the sights.
Cassis is a lovely place for lunch, and Chez Gilbert Restaurant is Michel's pick when they visit the seaside port with friends.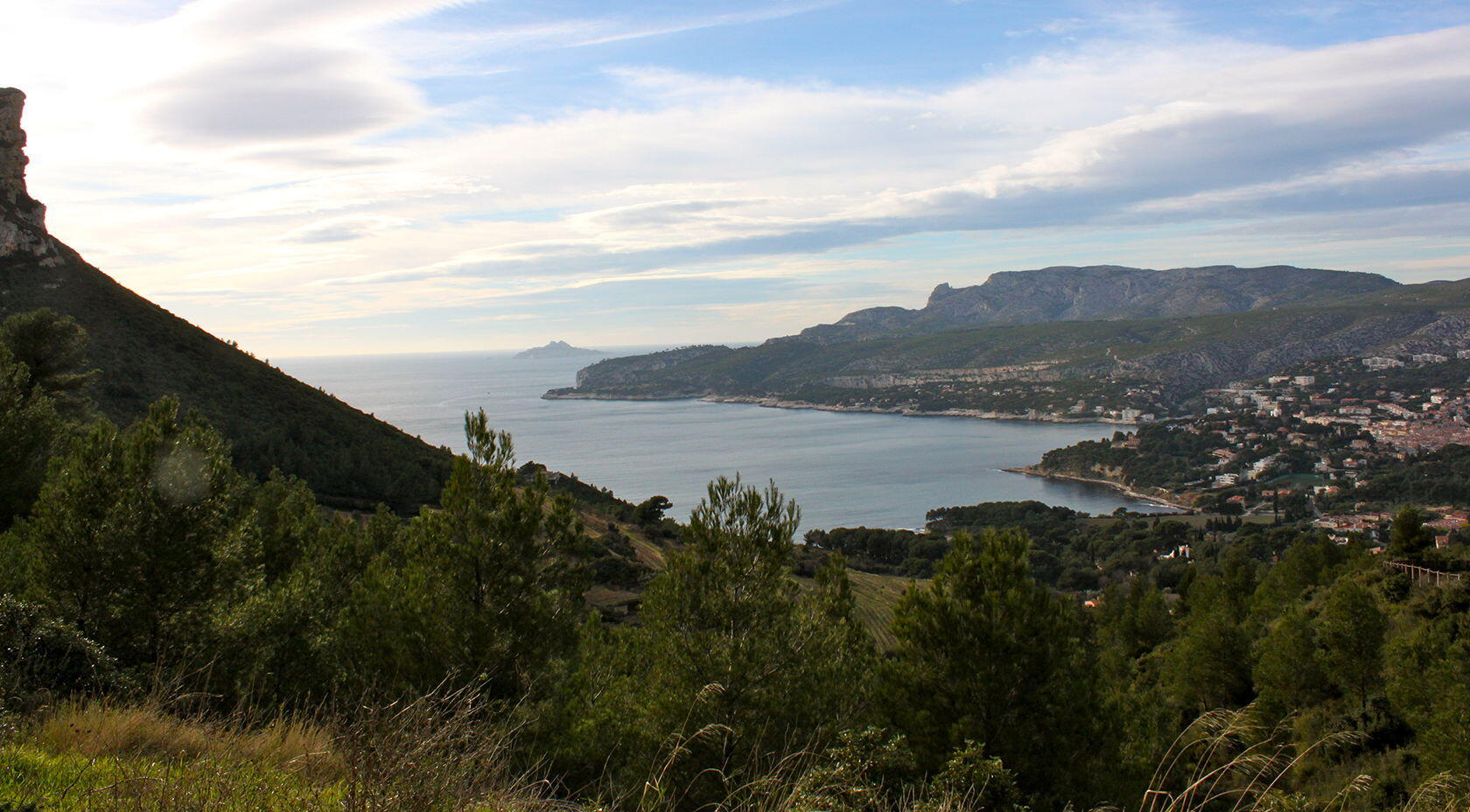 Near to Cassis
Routes des Crêtes: Don't miss this drive from Cassis to its coastal neighbour to the east, La Ciotat. The D141 – Routes des Crêtes – runs along the cliff tops joining the two towns. The driving distance is roughly 15km and should take about 30 minutes. However, the views are stunning, and there are plenty of opportunities for photo-ops along the way. The road passes by Cap Canaille the highest cliff in France at 364m/ 1290 ft. This road is subject to the occasional closure on days where there is an elevated fire risk or extreme winds. More details here.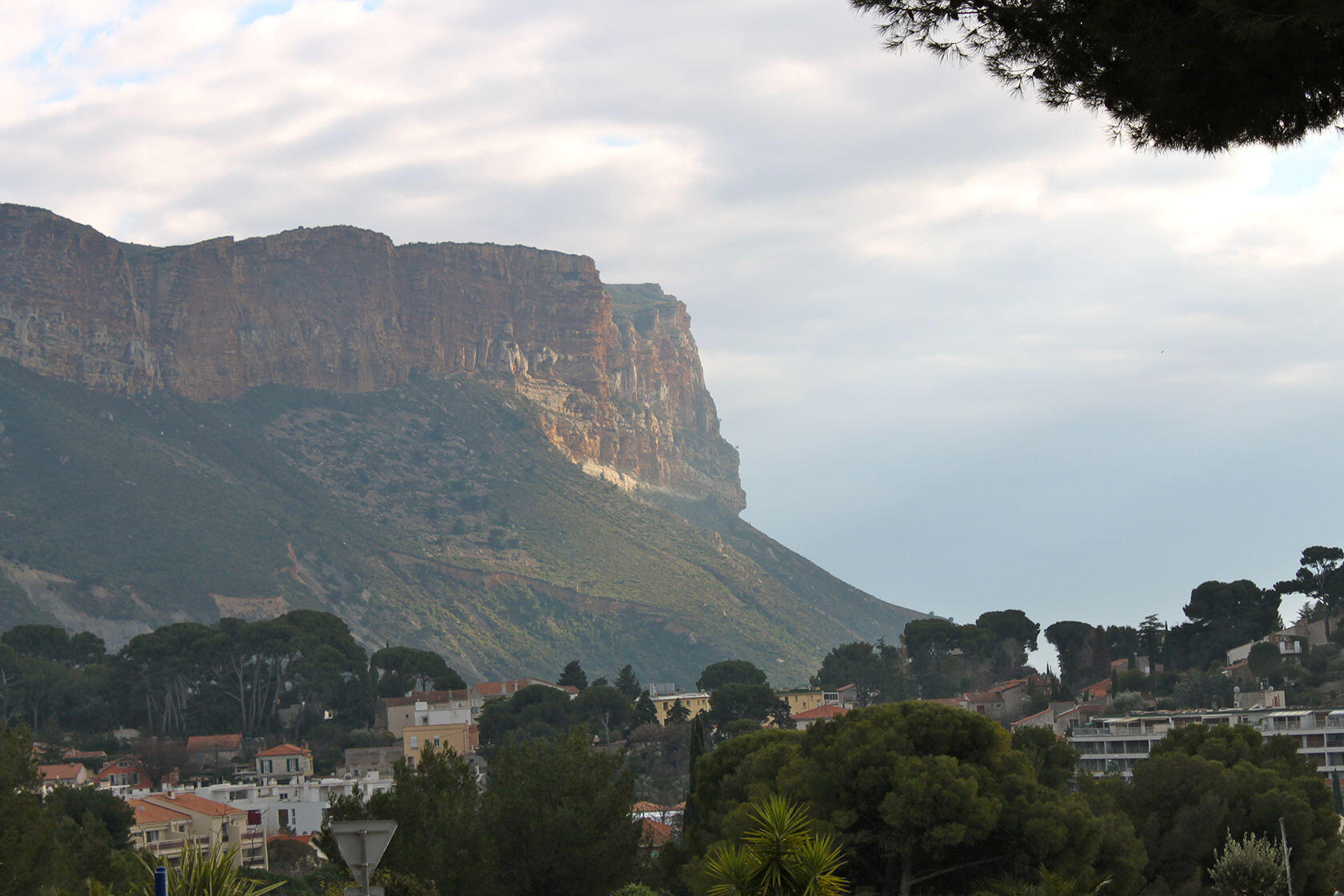 The Wines of Bandol AOP: In summer months, the seaside town of Bandol is busy with visitors enjoying the sheltered bay. Located between Cassis to the west and Toulon to the east, Bandol has a small marina and a quiet ambiance. Discover Bandol.
Visit Toulon: Toulon is one of those cities that each time you visit you discover something new, some hidden gem: an art gallery, a vintage clothing store with some seriously great old handbags, an old-fashioned restaurant where everything is made by the chef including the bread, craft beers and, our most recent find, craft gin. There are many reasons to visit Toulon read why here and here.