Spending a Week in Provence Our Travel Planning Ideas
They are finally coming. They are finally coming! After two years of travel delays and several uncelebrated milestones, most of my family arrived in the South of France to spend a week in Provence enjoying the sites, the pool and some rosé bien sûr.
Now what?
We were ten, aged 9 to 83, gathering for the last week in August. So, developing an itinerary that would suit everyone's tastes, energy levels, and desire for downtime kept me up at night. But, according to the kids, it was the "best holiday ever" (until the next one). Ultimately, my program ticked all the boxes, and everyone left, promising to return soon. Working with Perfectly Provence partners and a few discoveries, here are the highlights to help plan a week in Provence with family and friends.
Contact Us for Travel Planning
A word of advice – don't overbook your holiday – attempt to narrow down the list and then narrow it down again. We can almost guarantee a few frayed nerves if you add crowds, summer traffic jams, and intense heat to an overcharged holiday program.
Geography Lesson
The South of France is an expansive geography that might get a different answer depending on who you ask for clarification. Anything south of Paris is, considered the "South" or the Midi, as Colin Duncan Lewis clarifies in his book Menu from the Midi. Provence is a vast geography. Provence or administratively, "PACA – Provence, Alpes, Côte d'Azur" covers some 31,000+ kilometres and stretches from the Occitanie border to Italy. Once you hit the Autoroute du Soleil (A7) south of Lyon, the road signs for Marseille (the capital of Provence) indicate that the Mediterranean is not far away. Whether this is your first trip or you are fortunate to have visited many times, booking suitable accommodation should be at the top of your planning list. Ending up in a place that does not meet your expectations is disappointing, at best, and can turn a holiday into a nightmare in the worst case.
Holiday rentals in France are typically by the week, often from Saturday to Saturday. Although, Bed & Breakfasts (Chambres d'Hôte) can offer shorter stays. Accommodation at larger French resorts frequently requires a room and board (meals) commitment. Owners typically demand multi-day stays during the high season (July and August). However, shorter-term rentals are commonly available in urban centres and larger villages.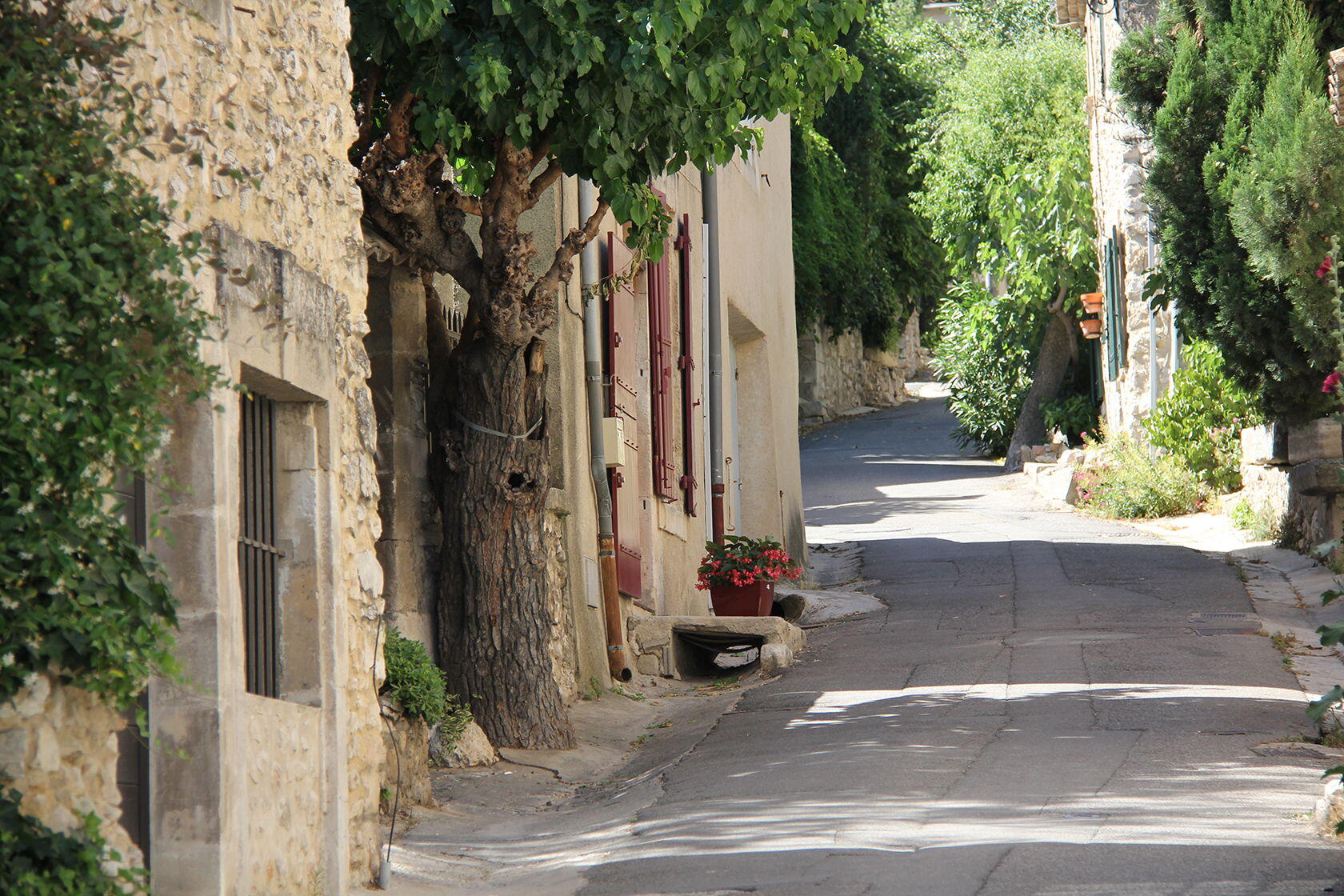 The busy tourist season runs from May to October, with July and August falling into the prime rate categories. The low season stretches from November to April, although the Christmas and New Year's periods command higher rates.
Low-season travel in Provence is terrific as the summer crowds have gone. Generally, the weather is beautiful. With enough layers, hiking is fabulous. Venues such as galleries and museums are accessible and uncrowded. Off-season, the markets are much smaller, with fewer vendors. However, these markets are more authentic, as the touristy stalls (linens, straw hats, espadrilles, etc.) are gone. However, many hotels, guest houses and restaurants close for an annual break after the New Year's celebrations.
If you are planning a holiday in Provence, start with suitable accommodation.
Day One – Arrival
Gamblers and bookies would bet on the side of arrival day mishaps and delays. In our case, the TGV from Paris arrived on time. The car rental was smooth. A traveller's note: booking a car with GPS should be mandatory for directions and to save family relations. But GPS is not standard, so book accordingly. However, the house cleaners were not quite finished at the rental I had selected in Eygalières. So, we collected our dog to calm everyone's nerves after the early morning train and found a table a Le Progres, one of the many restaurants in Eygalières.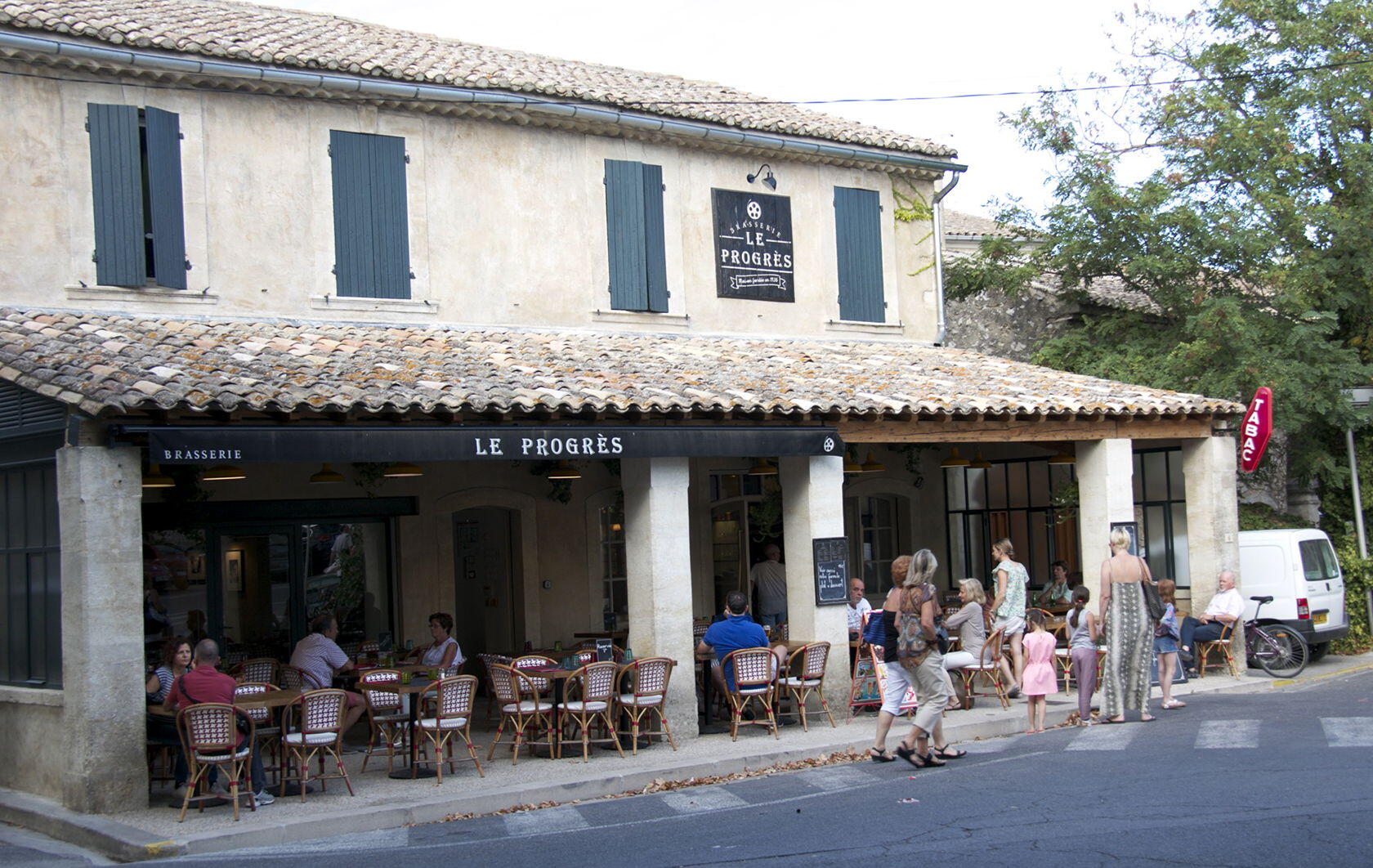 After lunch, everyone settled in and began to unpack as the kids raced each other to the pool. Thierry, the owner of Les Petits Mitonnes, a local traiteur (caterer), prepared a selection of salads and charcuterie for dinner.
Day Two – Off to Market
While there are markets every day of the week in Provence, the Sunday market that attracts the big crowds is Isle sur la Sorgue. However, I knew parking could be a challenge with two cars, and the possibility of a meltdown (mine) would be high. So instead, I suggested that we head to Le Coustellet, a mid-size village in the Luberon with a lively Sunday market with lots of local producers. On a lovely morning, parking was still an issue at the market. It seemed many others had the same idea.
After a slow wander through the first row of stalls, the group began wobbling. While some were interested in the types of figs and tomatoes, the kids wanted to return to the pool. The answer? Divide and conquer! We needed ingredients for two dinners, snacks, and a few lunch items. Each "team" headed off to find their specific items for the list with a clear message to regroup in 30 minutes. Done!

The afternoon at the pool, napping and reading seemed to calm fraying nerves. However, there was an activity before dinner. Although travelling cocktails were allowed, everyone had to gather at 18h30 for a surprise.
Ashley Tinker, a talented photographer, artist and friend, arrived to do a portrait session for the family. Talk about an icebreaker! Eygalières is a picturesque village, and the sun kissing the top of the Alpilles added some extra golden light to the backdrop but sufficed to say that Ashley worked some magic. Ashley is the face behind Curious Provence's blog and fantastic Instagram profile.
Day Three – The Girls are Off
Sometimes it makes sense to separate the sexes and give everyone a few hours of breathing room. The ladies needed hats, sunscreen, water, and to be ready for 9h. As we left Eygalières, I explained that we had a rendezvous in a lavender field with Elsa Lenthal. While I could not guarantee that there would still be lavender at the end of August, I was confident that they would love the experience of making lavender fuseaux, the artisanal tradition that Elsa's grandmother had taught her as a child.

The morning with Elsa was a highlight of the week. Not only was there still some lavender in the field, but we also managed to follow her instructions and handcrafted our lavender fuseaux. Although admittedly, our creations paled compared to her beautiful products. Look at her website and her support for families arriving from Ukraine.

Meanwhile, the men spent the morning watching the gliders take off from Aeroclub des Alpilles and exploring Glanum, a Ligurian-Greco-Roman site near St Remy.

After lunch, it was time to climb some rocks! The Cavaillon via ferrata was our destination. We met our guide at the designated parking location on Colline Saint-Jacques and got equipped with harnesses and helmets. The kids, who have done lots of indoor climbing, were suddenly quiet until they realized it was easy. They were rock monkeys!
Day Four – Bikes and Cooking
Initially, I had planned this to be a quiet poolside morning, but there was interest in a mountain bike trip through the Alpilles. Now finding six bikes at the last minute that would fit our crew from kids to adults was easier than expected. Panorama des Alpilles in Aureille has a selection of quality Scott bikes, road, gravel, mountain (VTT), regular and electric). We spent the morning exploring the base of the Alpilles and the canal system.

Pool time cooled everyone down before putting on our aprons for a cooking class and dinner with Gilles Conchy – the Provence Gourmet. My husband and I have taken several courses with Gilles and highly recommend his hands-on approach and delicious results. Launched in March 2014, Provence Gourmet is how Gilles shares the gastronomy of the region with visitors in a fun environment. He does this through market tours and hands-on cooking classes for groups of 2-7 people.
Our Menu:
Entrée: Panisses de l'Estaque
Plat principal: Lotte en papillotte et tian de légumes
Dessert: Tarte aux pommes maison (ou autre fruit)
Gilles Conchy
Provence Gourmet
Telephone: +33 (0)6 09 60 60 84
Pick & Cook du Potager à l'Assiette
Food Wine & Cooking Day Tours in Provence
Day Five- A Big Day
Honestly, no one should spend a week in the Alpilles and miss out on visiting Carrières de Lumières and the les Baux de Provence village with the remains of its impressive castle. However, we had already seen the 2022 show, and my parents had experienced the multi-media display on another occasion. So, my sister's family headed off to what turned out to be one of the highlights of their week in the region.
After lunch, we all met in Gargas for the underground tour of the old Mines de Bruoux, where ochre mining took place between 1880 to 1950. The tour takes about an hour, and the site's enormity (40km of tunnels) is impressive. Unfortunately, however, the guide spoke in French only. So, despite having iPads with English translation, we mostly enjoyed the cooler temperatures in the tunnels and snapped funny photos of everyone in orange hardhats.

We had an hour to get to Lourmarin from Gargas, which doesn't look far on a map but feels longer at the end of the day through windy roads. I fully expected a bit of whinging over the heat and the long drive. However, when Johann Pepin of Les Pastras (truffles, olives, grapes) and his buddy, who we called Poulet, arrived, it was clear everyone was keen to learn Provence's favourite game – Pétanque. Fueled by homemade wild boar pâté, tapenade, pastis, and rosé, the competitive spirits appeared. It was a huge success.
Les Pastras Truffle Farm
Cadenet in the Luberon
Day Six – Birds and Beaches
My goal was to introduce the group to the Camargue with its white horses, black bulls, and extensive bird population. The Camargue is a vast delta where the Rhône River meets the Mediterranean Sea. While it is part of Provence and the Bouches du Rhône department, Camargue has a unique culture. In this area, you see manades (ranches) where the horses and bulls (taureaux) live a semi-feral existence. In addition, farming in the Camargue differs from the rest of the region, with rice fields and grape vines growing in sandy soil.
Our destination was the Reserve du Petit Rhône. While we had been warned about mosquitos, and the group heeded the call for repellent, long sleeves and coverups, the mosquitos were as advertised – intense! Owner Jonathan Aurelio collected us in his oversized golf cart for a private tour of the extensive reserve. We saw many birds in the wetlands during our ride, even some young horses.

After swatting flies for a couple of hours, the group was a bad combination of hot, sticky, grumpy and hungry. The solution? An unplanned stop at the beach and snacks in St Maries de la Mer. It wasn't strictly "wild" swimming, but everyone had to change into bathing suits in the parking lot.
It was a long day, with a special evening ahead as we celebrated my parents' 60th wedding anniversary. But we did not need to worry about dinner. Laure Balducci, a private chef, was cooking. Instead, in a kitchen that she did not know, she created an unbelievable culinary experience.
Our Menu:
Entrée: Gazpacho Provençal
Main course: Roasted lamb shank (Souris d'agneau) and a vegetable terrine Dessert: A trilogy because one is never enough!
Day Seven – Downtime
The last day of a holiday is always a downer, especially when work, school, and laundry loom on the horizon. However, Friday is market day in Eygalières, which helped lighten the mood and add a few more things to everyone's suitcases.
We had a final dinner together at Chez Paulette on a windy evening with a threatening sky. The service was excellent, and everyone loved their menu selections. It was a fantastic conclusion to a busy week in Provence.
Until next time!