2021 Holiday Gift Guide from Provence
Holiday Gift Guide
It's that time of year. The countdown is on for holiday shopping, and the thought of parking at a mall is frightening. Who needs it?! Discover our Holiday Gift Guide with products for the Home (table, kitchen and décor). We invite you to browse the selection of our favourite time-tested creations made with traditional materials and methodologies. In our opinion, the founders of these companies are leaders who source only top-quality artisanal creations that are made in France.
Disclaimer: Some of these products include affiliate links, and the website earns a small fee from qualifying purchases. However, that does not impact your price. Thank you in advance for supporting the work we do to maintain Perfectly Provence.
The Provencal Table
Table: There is nothing quite like the holidays for meals with friends and family, and festive table settings are a great way to set the mood. Provencal fabrics – les Indiennes – are available in a wide range of colours and patterns. In addition, there are table runners, placemats, tablecloths, and napkins to create your art de la table from playful to sophisticated. Buy a set or mix and match.






Kitchen and Entertaining
Breakfast in Bed: French Address sourced this beautifully handcrafted wicker serving tray from an artisan in the French Alpes. Wickerwork is one of those traditional artisan crafts in France, and there are less than 300 artisans today. The tray is made with organic white wicker and with orange leather handles.

Glassware: This French pitcher is made in La Rochère, the oldest glass factory in France. Since 1475 the brand has continued a tradition of fine glassware craftsmanship. A lazy morning, a cool drink in the shade, coffee with a friend, this pitcher symbolizes the Provencal lifestyle. The bee design is a tribute to emperor Napoléon.

Linens and Things: Honestly, there is nothing better than a French tea towel, and this one from French Address is a classic! It is 100% made in linen and woven by French linen expert manufacture Charvet.

Pottery: Pottery production has existed in Provence for centuries in centres like Vallauris and Moustiers Sainte Marie. The fabrication of glazed and white earthenware serves both decorative and practical purposes. Many traditional Provencal recipes call for slow-cooking methods for which the heavy stoneware is ideally suited. Faience style serving dishes are more delicate and decorative. Browse the range of finely decorated dishes, pots and vases.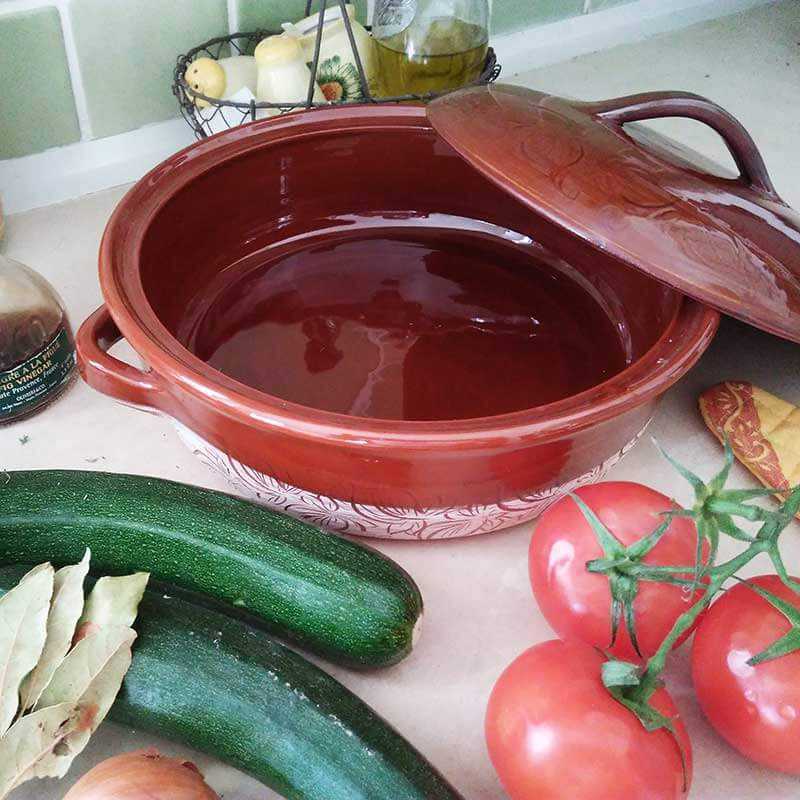 Buy Local
Handcrafted: Why not support an artisan rather than ask Amazon to ship a factory-made item direct to your mailbox? Le Savoir Faire des Alpilles is an artists' collective operated by the members of a local St-Rémy association by the same name. This store should be on your list for a unique gift or a handcrafted reminder of your visit to Provence. The products are designed locally within the Alpilles. As a result, the boutique feels like an art gallery, where the curated products highlight quality craftsmanship.
Scented Love: Lavender has been a mainstay in Provence since the Roman era; they understood the plant's beneficial qualities. During the peak of the lavender season, you might be fortunate enough to stumble across someone handcrafting traditional lavender fuseaux. If so, make sure to stock up this 18-century artisan craft. They are beautiful and last forever. Shop for lavender "hearts" at La Maison FRANC in Lourmarin or at Fuseaux de Lavande.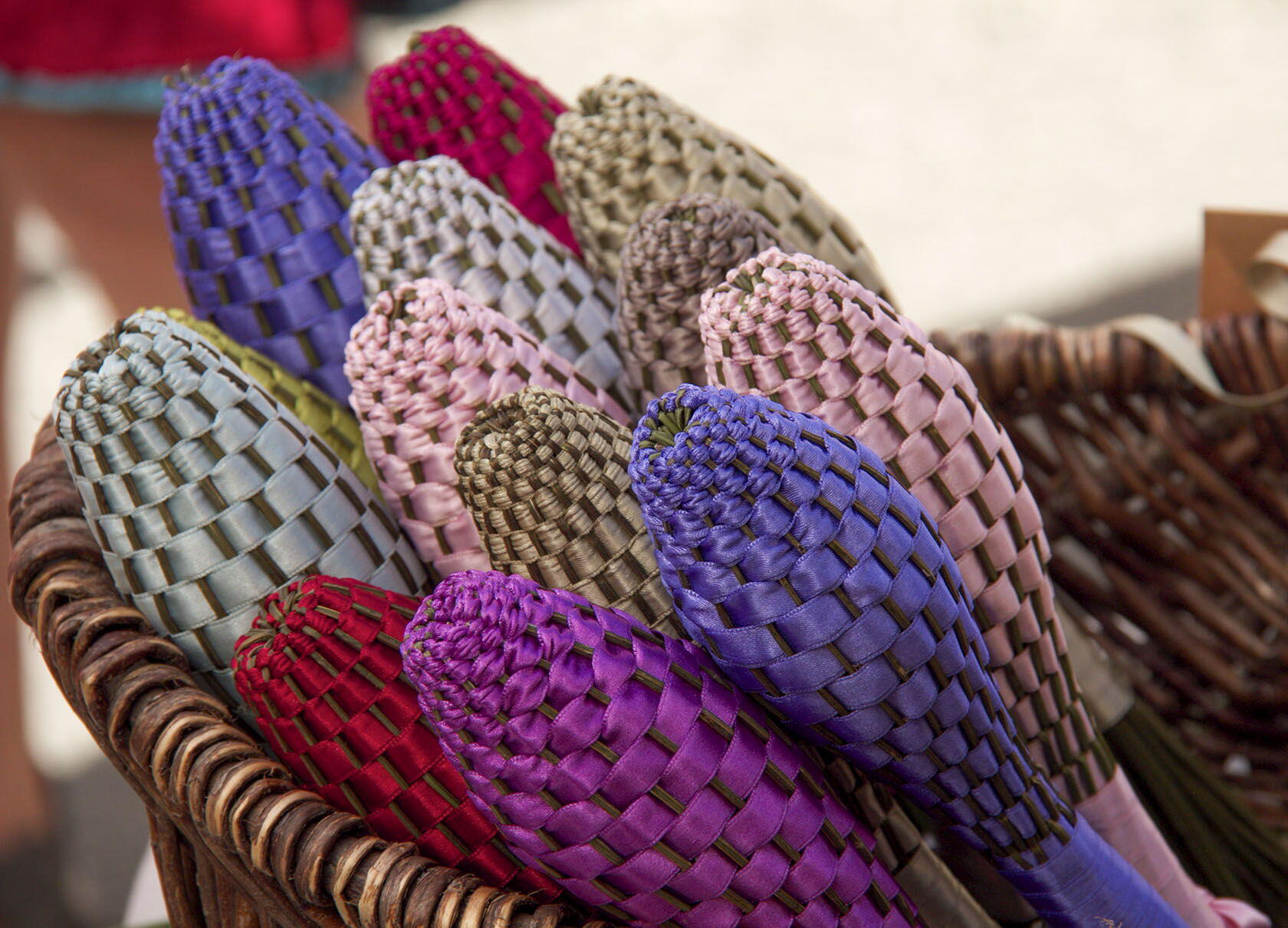 A Reason to Visit Arles: Marius brings together local designers from the Arles region (Alpilles/Camargue). The Marius boutique acts as an exhibition and sales space where the member's creations are for sale. All items are handcrafted and locally produced. There are eight (8) creators per year, and each month one artist presents their work in a pop-up fashion. The store is a cooperative with operating costs shared among the creators, and every person runs the store for a day on a rotation.
Romantic Fragrances
Luxury Perfume: Rose et Marius is a luxury perfume house and home décor brand based in Aix-en-Provence. Founder Magali Fleurquin-Bonnard's inspiration for the exquisitely designed product line originates from childhood memories at the family's country home. Rose et Marius makes 90% of its creations in Provence. The company works with exceptional artisans whose knowledge passes from generation to generation. Rose et Marius received the precious label of Craftsmen of Art, which recognized the quality of their artisanal and handmade collections.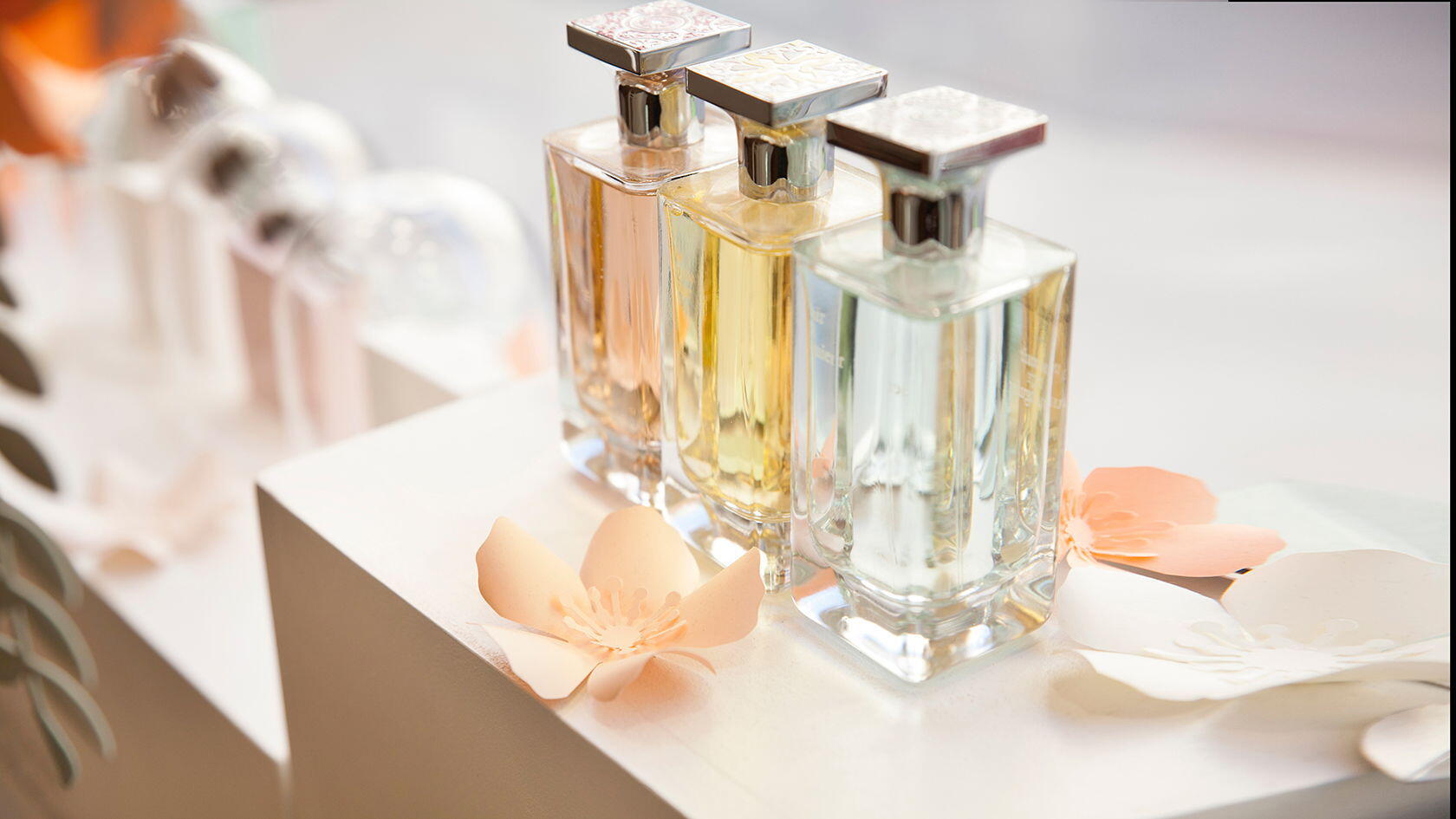 Candles and Diffusers: In 2017, Laetitia de Luca launched her brand Love in St Rémy with a small range of high-quality scented candles and diffusers. Later she added notebooks and small bags to the collection. The products are all made-in-France and a reflection of the founder's affection for Provence. She works closely with a "Nez" in Grasse to create the scents for her products. In some cases, this process takes quite a bit of time to arrive at the scent that matches her exact image of Provence. Discover products by Love in St Rémy.
Lasting Memories
Photography:  Give the gift of art and bring a piece of the lovely French countryside into your or your loved ones' home. Experience the magic of Provence through the eyes of American international award-winning photographer Raina Stinson and dream of your next adventure in the South of France. Explore the beautiful French Provence Art Collection and choose your unique, museum grade fine art poster. Read about "Creating beautiful and personalized memories of Provence" with Raina's portrait photography in Provence workshops and retreats.
All rights reserved. Perfectly Provence articles and other content may not be published, broadcast, rewritten (including translations into other languages) or redistributed without written permission. For usage information, please contact us.
Syndication Information
Affiliate Information
As an Amazon Associate, this website earns from qualifying purchases. Some recipes, posts and pages may have affiliate links. If you purchase via these links, we receive a small commission that does not impact your price. Thank you in advance for supporting our work to maintain Perfectly Provence.