Remembering My Grandmother's Chocolate Cake Recipe
A Book with Provencal Recipes:
Small-town florist Natasha is determined to leave the past far behind her. But when she learns her ex-husband never told his family about their divorce – and that he needs her to accompany him on a trip to the French countryside – could love bloom again between them? ~ Excerpt from A Forget-Me-Not Summer.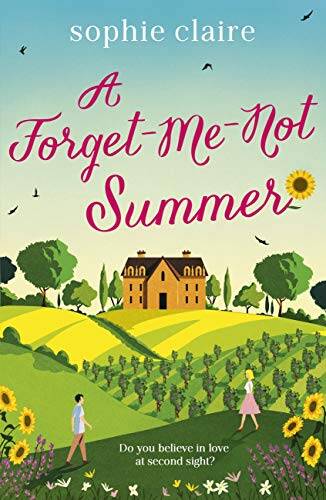 In this edition of A Forget-Me-Not Summer, Sophie Claire includes a collection of all the recipes mentioned in the story. From Ratatouille to Navarin of Lamb, most are recipes from her French Grandmère who was an excellent cook. Sophie says that she always thinks of grandmother when she makes the recipes. Perhaps especially this chocolate cake which she bakes in the pan that was originally her grandmother's.
Flavours, locations, sensations there are among the many reasons that Sophie Claire believes Provence is the perfect setting for her novels.
Enjoy!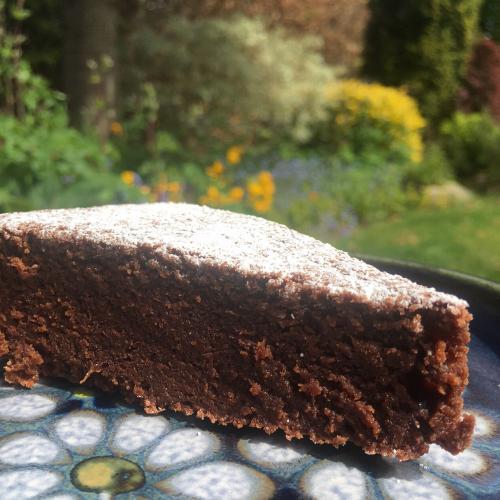 Grandmère's Chocolate Cake
This is such a special recipe for me. It's been handed down through my mother's side of the family and it's the cake Grandmère always used to make for us when there was a birthday or other celebration. I've never tasted another chocolate cake quite like it (believe me, I've tried many). Whatever you do, don't overcook it. Five minutes too long in the oven and the middle will dry out. Like American brownies, you want the centre to be sticky and squidgy and a little sunken. It will glue your mouth closed and taste heavenly.
Ingredients
7.5

oz

Dark Chocolate

not too bitter – I use Bournville

3.5

oz

Unsalted Butter

5

Eggs

separated

7.5

oz

Sugar

3.5

oz

Plain Flour

Icing Sugar

to dust
Instructions
Preheat the oven to 170°C.

Grease and line the base of a 20-cm round cake tin.

Gently melt the chocolate and butter.

Remove from the heat and add the egg yolks, sugar and flour.

Whisk the egg whites until stiff. With a metal spoon, gently fold the beaten egg whites into the chocolate mixture.

Pour the batter into the tin.

When cool, dust with icing sugar.