Provence is the Perfect Setting for Sophie Claire Novels
I'm often asked why I set my stories in this part of France and there are many reasons.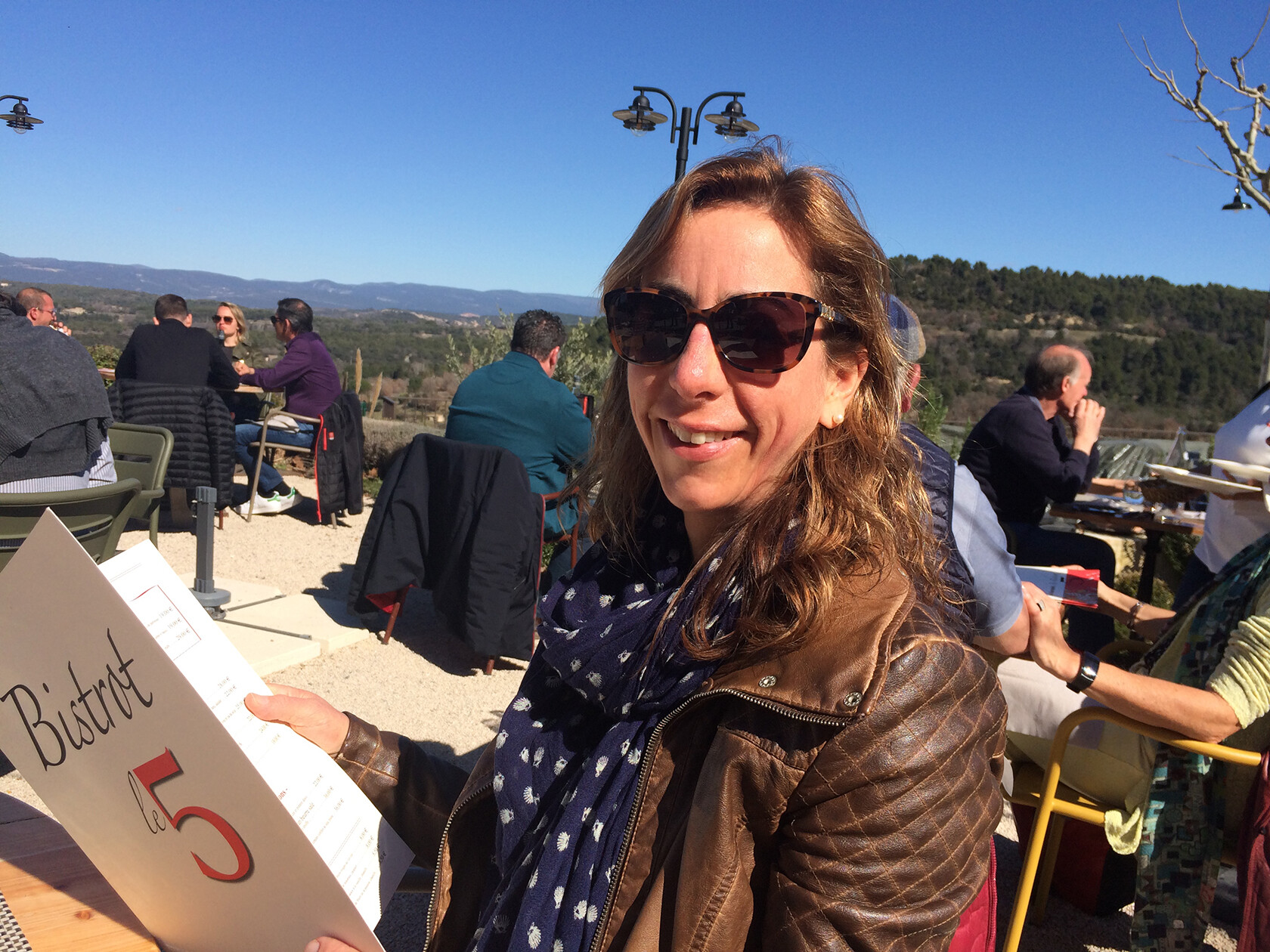 Here I've picked out just a few for you:
A Sensual Place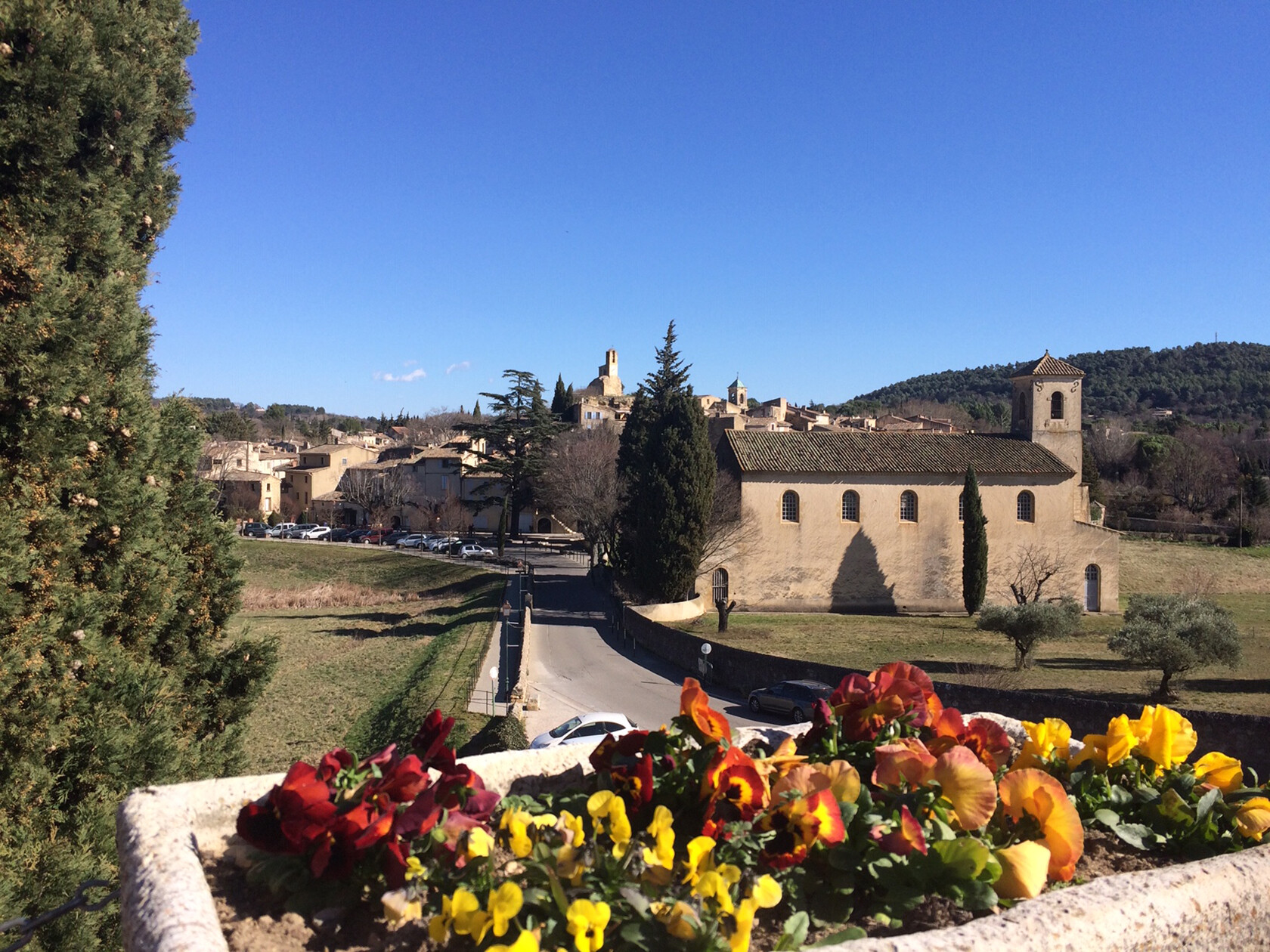 Well firstly, it's a stunning part of the world, as anyone who's visited will know. The colours are intense, the air is rich with the perfume of pine trees and sun-baked earth, and the pace of life is different from England, where I live. In Provence, it's calmer and more relaxed, perhaps due to the intense heat. Food is also a key attraction, and Provencal cooking uses the simplest local ingredients to produce delicious results (I love these so much I included recipes in my latest book, A Forget-Me-Not Summer). All this provides a very sensual backdrop for my books, which is useful because I write romantic, emotional stories.
My Childhood Memories
Another reason why I gravitate back to Provence is that, as a child, I spent every summer there at my grandparents' house. They lived near Sanary, a picturesque fishing port, and I have wonderful memories of trips to the beach, visiting hilltop villages, and big family meals with my grandmother's delicious cooking.
I drew on these memories when I wrote my latest release, A Forget-Me-Not Summer, in which Natasha's ex, Luc, asks her to accompany him to France because his sick father has asked to meet her. It wasn't difficult to make Natasha fall in love with Chateau Duval and Luc's large and noisy family. However, as welcoming as the Duvals might be, she knows she doesn't belong there and at the end of the two weeks she'll have to return to England by herself.
The Dramatic Weather
Although Provence is known for its heat and sun, the weather can be volatile, and this is useful in fiction writing. The Mistral wind blows fiercely in Provence and is icy cold, even in summer. It also brings the risk of forest fires, too, so the mere mention of it adds a subtle note of menace.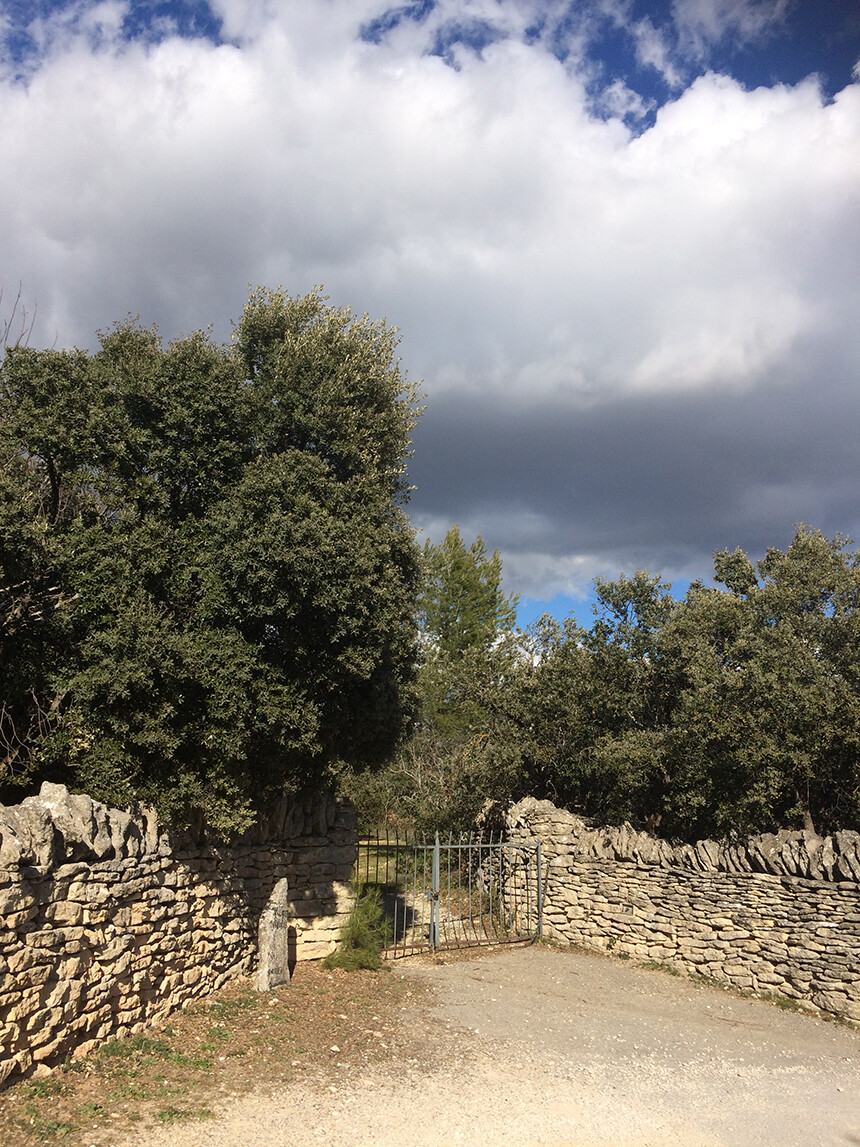 Storms are another dramatic feature of Provencal weather. The last two weeks in August are notorious for storms. I remember several occasions when my grandparents' house came close to flooding, the lights went out (always useful in a book for forcing characters together), and the thunder and lightning were far more exciting than anything we'd experienced in the UK. I like to use these kinds of extreme weather conditions to ramp up the tension in my books and add drama.
Village Life
Tourists notoriously take over the region during the high season, but for the rest of the year Provence can be quiet, and there's a strong sense of community in its towns and villages. Family values are important here too, and in my novels, I love to show the close bonds which this creates. If you travel through any Provencal village you'll see locals stopping to chat or sitting in the café catching up. This contrasts greatly with the solitary lives and busy pace most of us are used to, and the tightly-knit community spirit is something my readers are drawn to.
Rich History
Provence is exceptionally rich in history, with evidence of prehistoric habitation, impressive Roman remains (the name Provence comes from the Latin 'Provincia Romana'), ancient bridges and the grand Pope's palace in Avignon, which harks back to a time when this was the headquarters of the Catholic church.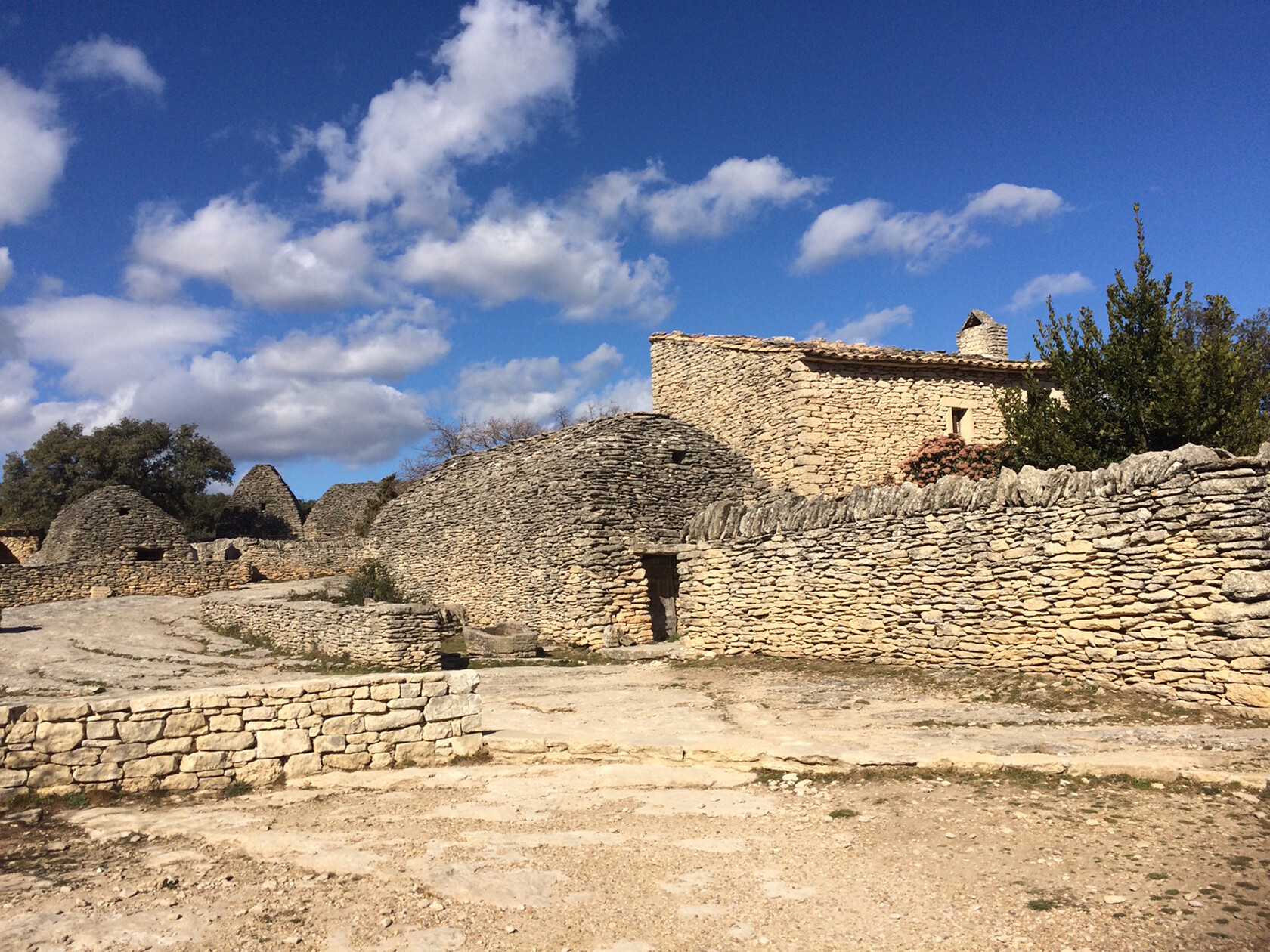 A favourite of mine is the Village des Bories (near Gordes); a collection of old stone huts reconstructed in the 1970s after they'd fallen into disrepair.
The Lay of the Land
The area's varied geography opens up so many possibilities for a story! Should I transport my characters to the Riviera coastline cities of Nice, Cannes and Monaco, with all their chic and glamour? Or travel inland where the land is greener with lavender fields and vineyards? There are the jaw-dropping ravines of the Gorges du Verdon with their cobalt-coloured lakes, or the many hilltop villages with their ancient fortifications which have hardly changed for centuries. I'm often spoilt for choice, and there are many areas I haven't yet visited (but hope to one day!).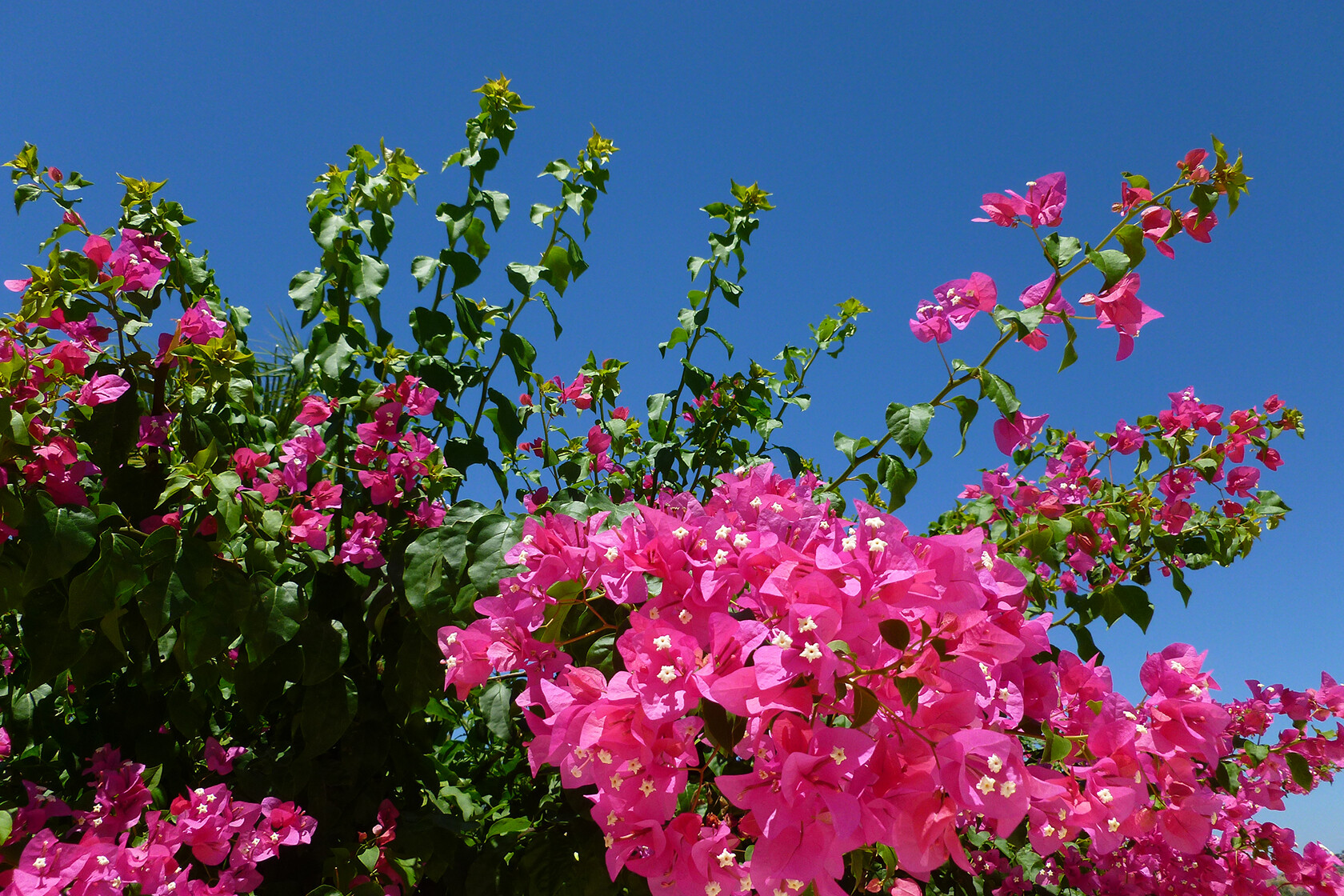 When it's raining in Manchester (which it often is), the sun-soaked landscapes of Provence provide an escape for me, and there's nothing I like more than to let my imagination carry me away to a place where the cicadas sing all summer, and the smell of lavender perfumes the warm air. Provence has captured my heart, and I hope that when readers pick up my books it will capture theirs too.
Sophie.x
Order your copy of Sophie's latest novel, A Forget-Me-Not Summer here (or click the book cover).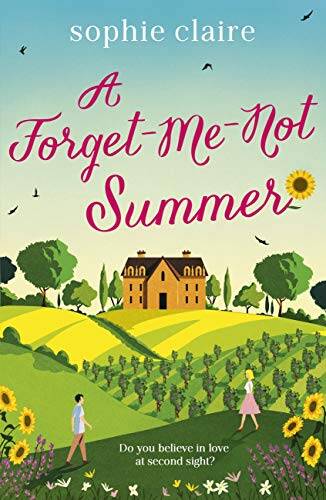 To see a list of all her books and learn more about this author, please visit her website www.sophieclaire.co.uk.
Image credits: All photos were provided by and published with the permission of Sophie Claire.
All rights reserved. Perfectly Provence articles and other content may not be published, broadcast, rewritten (including translations into other languages) or redistributed without written permission. For usage information, please contact us.
Syndication Information
Affiliate Information
As an Amazon Associate, this website earns from qualifying purchases. Some recipes, posts and pages may have affiliate links. If you purchase via these links, we receive a small commission that does not impact your price. Thank you in advance for supporting our work to maintain Perfectly Provence.