The Best of Marseille City Highlights For Visitors
Not helped by its setting for gangster and crime movies, France's second-largest city – Marseille – used to have an image problem. However, ask any local this city is pure magic. Situated on the Mediterranean, Marseille residents can swim at their favourite beach before work and watch the sunset over the water with a glass of pastis. The culinary "home" of bouillabaisse is a gastronomic paradise with daily markets carrying a cross-section of exotic and local food. This article covers some of the must-see highlights of Marseille, a city its residents adore.
Marseille Classic Bouillabaisse
A Bouillabaisse, to be served in perfect conditions, should be prepared for a party of at least 6 to 7. This allows the cook to purchase a wider variety of fish. You will have to be persevere to find all the different types of fresh Mediterranean fish. If you are far from the Mediterranean, use your local white fleshed fish. The recipe proposed here, consists in poaching the bigger fish into the small fish soup. It is the luxury version of the recipe, as it differs from the original fishermen who were simply recuperating the damaged and unsold parts. Follow the steps to create this a gastronomic recipe.
Check out this recipe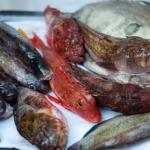 Marseille was the European Capital of Culture in 2013. The exact value of total funds dispensed for urban infrastructure projects, new art exhibition space, and other enhancement work would require a forensic accountant. The results of this massive undertaking unveiled Marseille's sparkle to the world.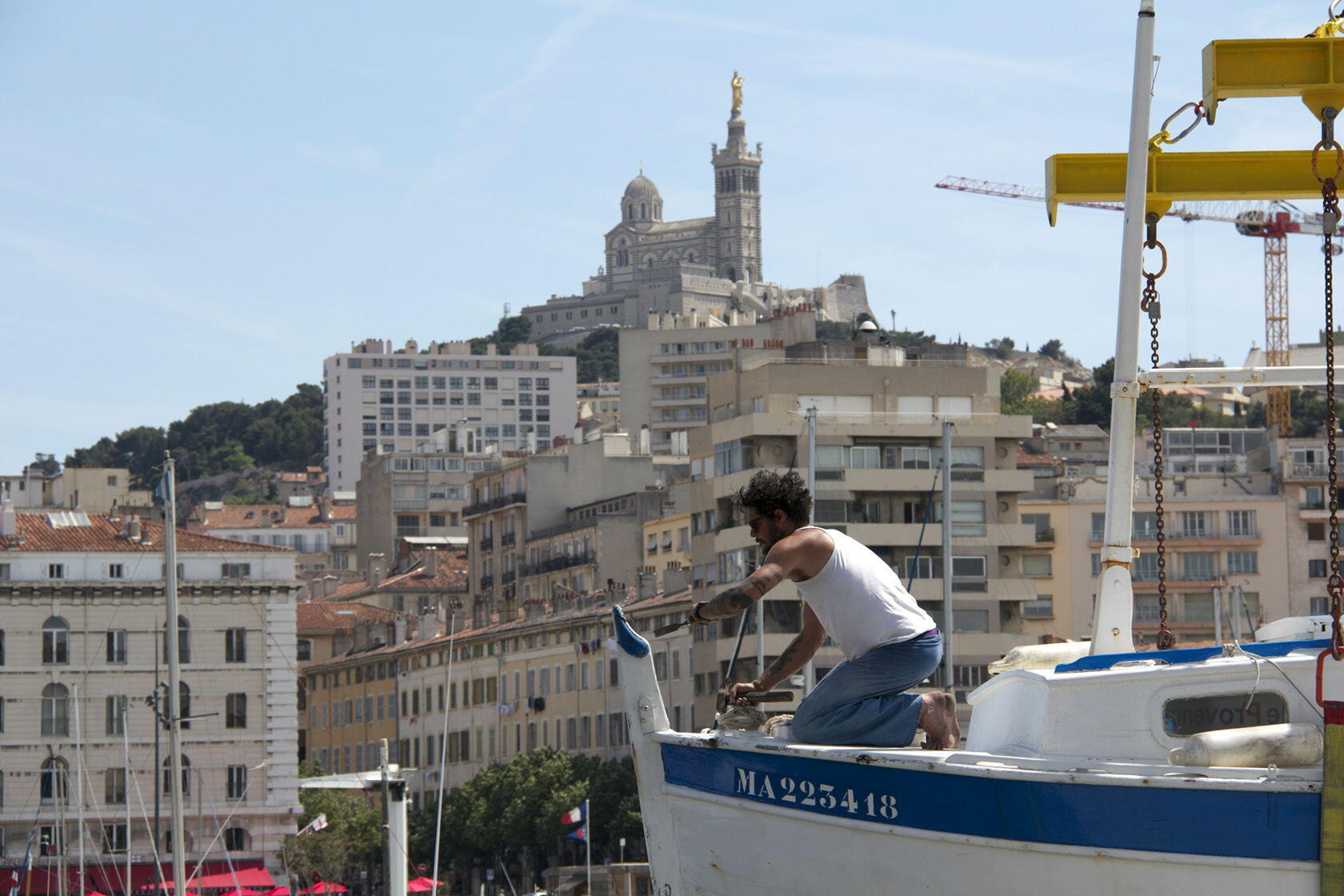 Why Visit?
Because Marseille is unlike any other city in France or the world for that matter, and at 2600 years old, there is no shortage of things to discover. You get the best of the city and beach in one place. In Marseille, you feel simultaneously on both sides of the Mediterranean thanks to the large North African population. The capital of Provence still has the Provençal clichés of pastis, pétanque, and colourful facades. At the same time, the city is invigorated by street art, food from across the globe, and an epic coastline. "The people of Marseille," a Britannica article, provides good background on the city and its population.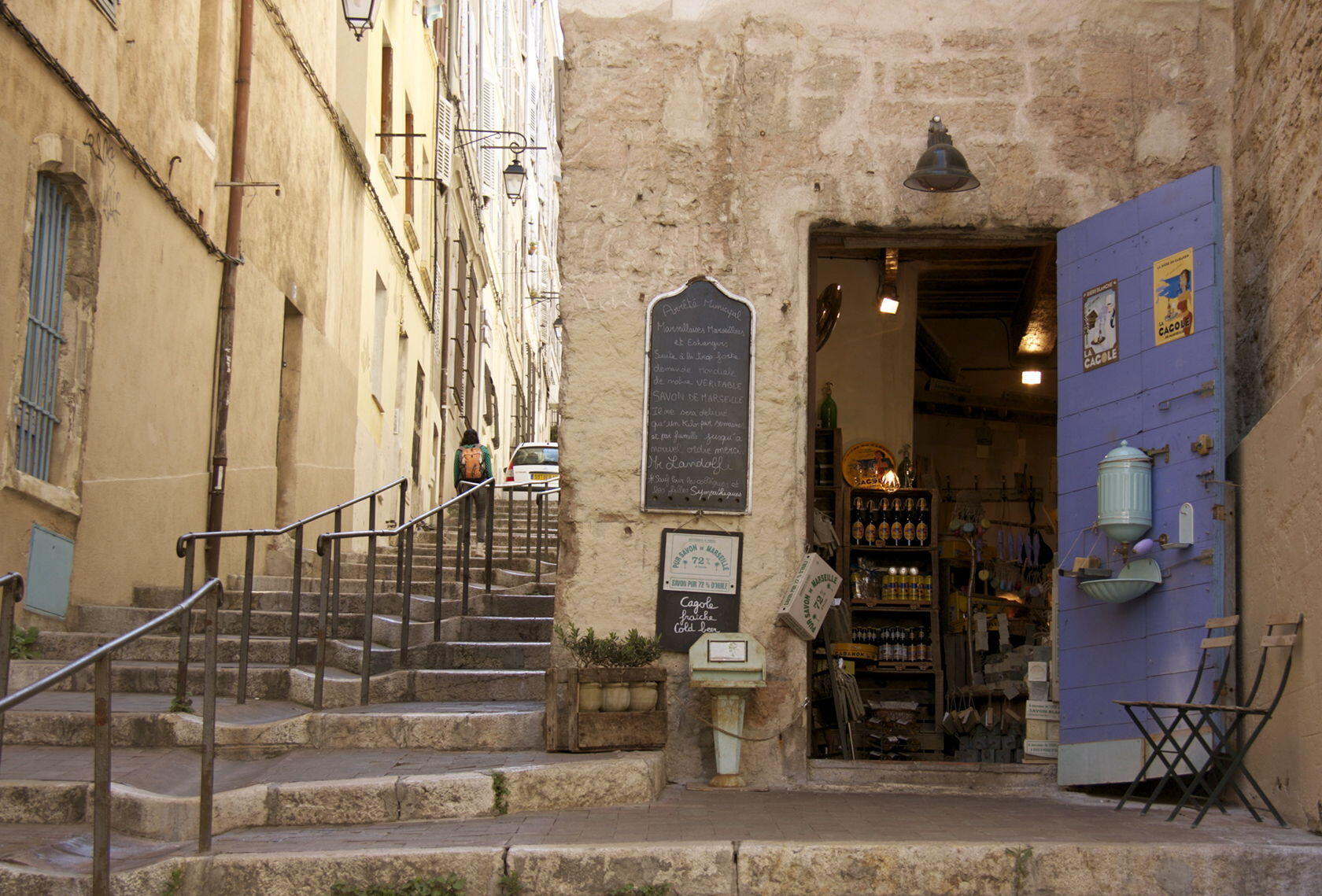 Locals Love Marseille
How do you describe Marseille?
Marseille is a rough diamond of a city; its diversity comes with a big heart. Beyond the bravado, you'll experience a warm and diverse culture unique in the oldest city of France. The town has rough edges, but take the time to look closely, and you'll discover urban charms you won't find elsewhere. Marseille is the gateway to the continent of Africa.
What do locals love most about Marseille?
Locals love their football and all the cliché things that Marseille is famous for – like pastis. Overall, you find that Marseille's residents are proud of their city and its heritage. The locals are warm and open to showing people what makes the city different from Paris or Lyon. They will joke with you that Marseille is the true South, and anything above Avignon is the North! There are so many reasons to visit.
Alexis Steinman is an American, an explorer and a storyteller who lives in Marseille. The city continues to feed her curiosity and her stomach. For this talented writer, the port city offers endless opportunities to share stories under its cultural quilt. We asked her about living in Marseille:
I live in Marseille, a straight shot south of Paris on the Mediterranean Sea. Though France's 2nd-largest city, locals liken it more to 111 villages. Gritty and gorgeous, Marseille is a multi-cultural port city that feels more Mediterranean than French.
Some of the many reasons to visit include the long coastline for beach-going and boating, the temperate climate, the abundant sun, the diversity (of people, architecture, activities), and the southern, laid-back pace. The locals are fiercely proud—Marseille is a city that locals love or hate or love to hate.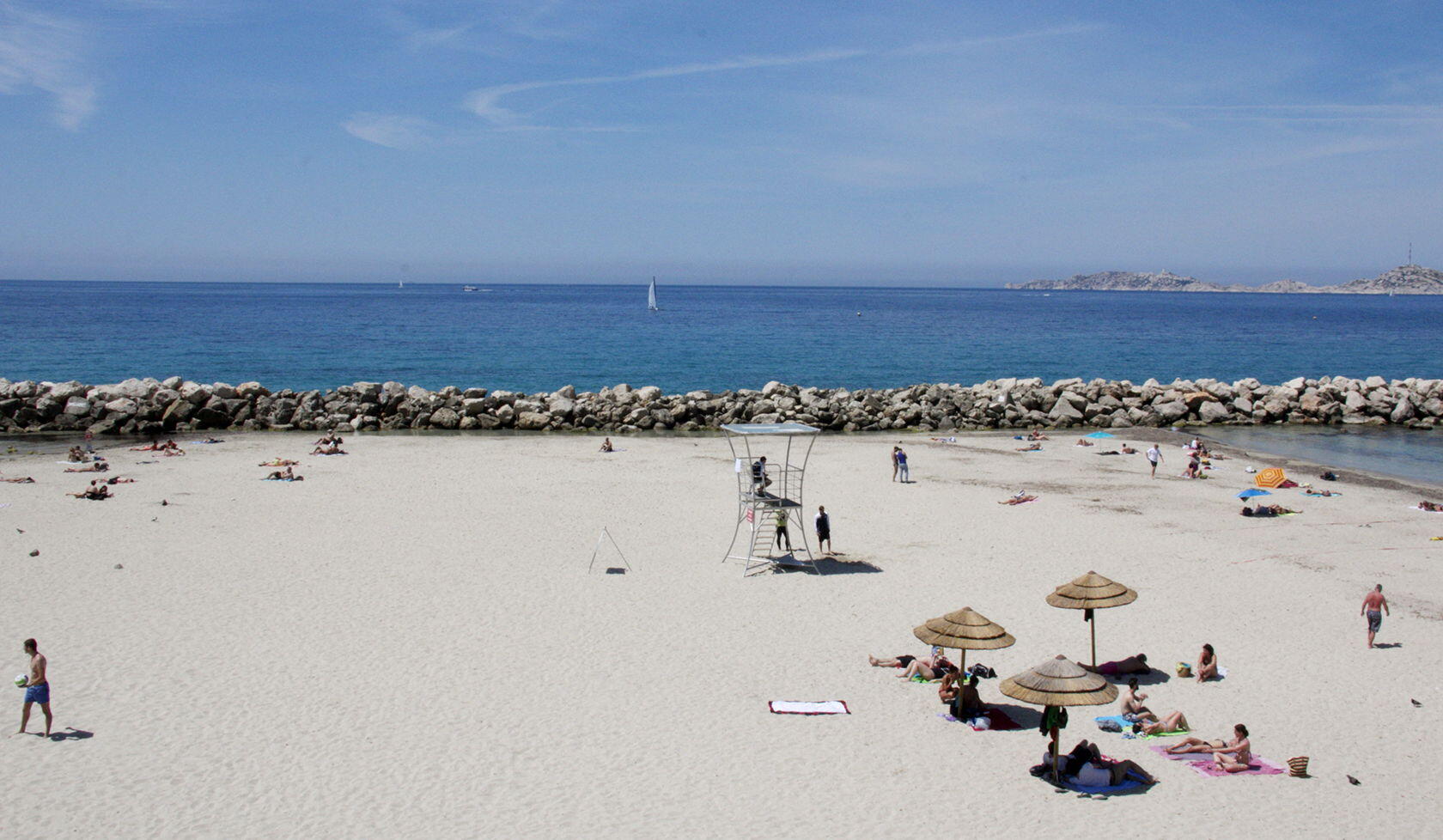 Must-See Marseille
You can't visit Marseille without visiting the Basilique Notre Dame de La Garde. Set high up on the hill overlooking the city and the sea, the Marseillais affectionately call the Basilica – la Bonne Mere. Notre Dame's views are spectacular over Marseille's entire bay. From this hilltop, you get a perspective of this sprawling Mediterranean city.

Do not miss Fort Saint-Jean and the MuCEM museum. Discover the public gardens located on the top level of the old fort. Along with the MuCEM rooftop, these gardens are public spaces, so you can enter and wander around. Fort St-Jean once guarded the city entrance, and the gardens have stunning views over the old port, Le Panier, the old town looking towards La Joliette and the newer part of the city.
MuCEM, the Musée des Civilisations et d'Europe, is an architectural stunner beautifully paired alongside the ancient Fort St. Jean. The city's most iconic symbol, Notre Dame de la Garde Basilica, has glorious golden mosaics and nautical ex-votos. Nicknamed the "Bonne Mère," the "Good Mother" is also the tallest point in Marseille, so it serves up a stellar 360° view. I also think Le Corbusier's Brutalist Unité d'Habitation, his utopian vision of urban living, is a must for design buffs.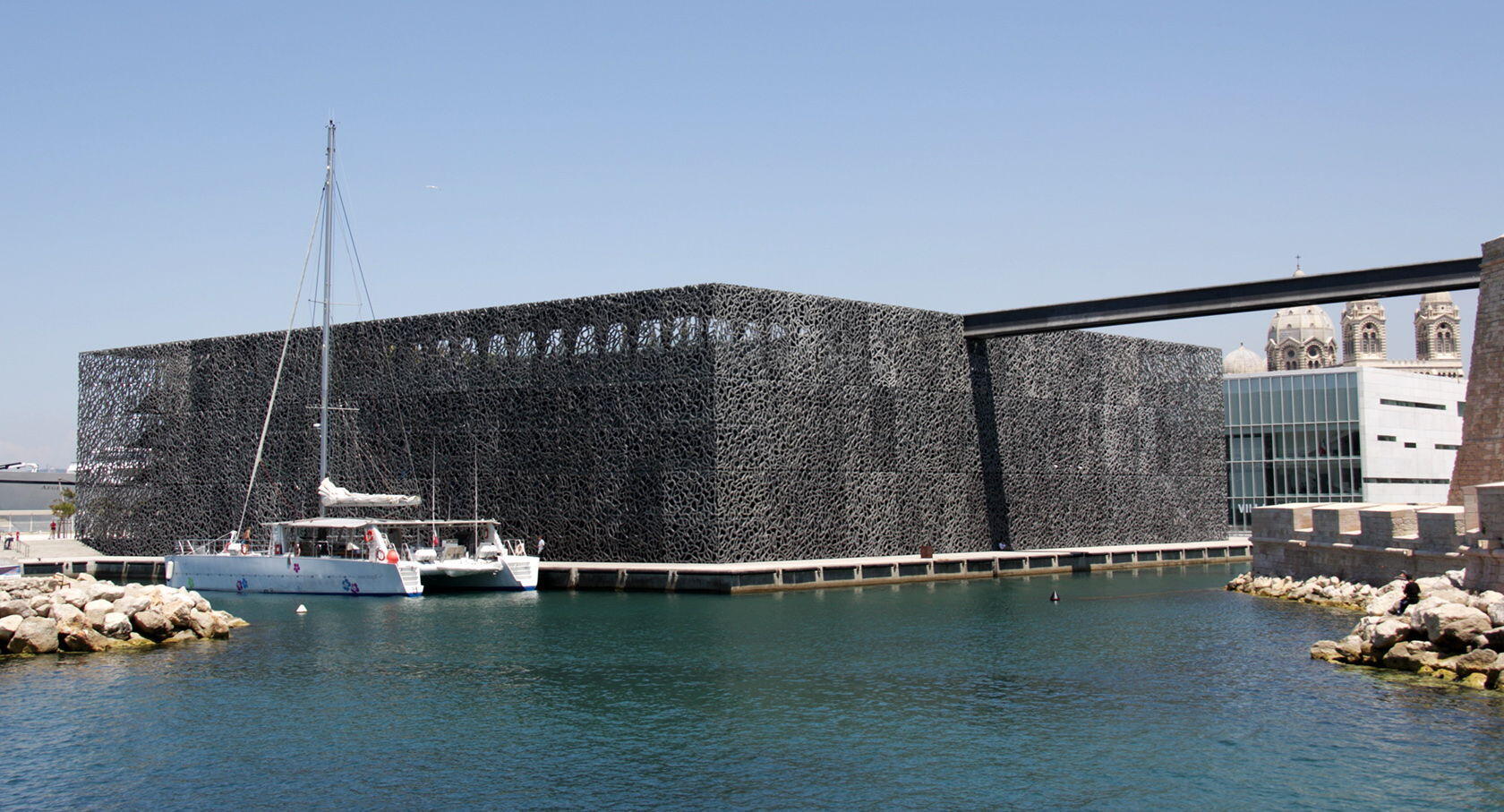 La Cité Radieuse was built by Le Corbusier in the 1950s. The building was a revolutionary concept at that time. Le Corbusier designed a structure with everything people might need. The Cité radieuse is built in the form of a bar on stilts. Interior streets separate 337 apartments. There are more than 1500 inhabitants. It's a real little village on its own. This project seems so crazy that the Cité Radieuse is called the "Maison du Fada." Fada is a Provençal word which means "crazy."
Marseille for Food Lovers
If you are going for lunch with friends, where would you recommend?
L'Estaque is a small fishing port on the city's north side with many simple, inexpensive restaurants and cafés. Combine your meal with a walk tracing the footsteps of the 19th-century painters (such as Paul Cézanne) who painted here.
At the other end of the bay, discover the little fishing village of Les Goudes. This charming old fishing port is full of restaurants that sell the freshest fish caught the same morning. Bar des Goudes is a favourite.
Where is your go-to spot for an apero?
Just follow the coastline from the old port out towards the Calanque national park. There are many small bars, even pubs, for a beer or a glass of wine. Les Goudes has a popular roadside bar overlooking the port, and it's a great place to watch the sunset over the sea.
Unbeatable is Café de l'Abbaye, where the tables have views of Fort St. Nicolas and Abbaye St. Victor. You'll get one of the best Vieux Port views if you can score a seat on the skinny 1st-floor patio at Bar La Caravelle. Escape to the tiny rooftop at Hotel Hermes, which gets packed quickly during the summer.
Café de l'Abbaye
3 Rue d'Endoume,
13007 Marseille
Open daily
La Caravelle
34 Quai du Port,
13002 Marseille
Open daily
Where do you like to go for dinner with friends?
Cours Julien is a city square surrounded by small restaurants and cafés. There are traditional restaurants and plenty of other options. It is hard to pick a favourite, but a great Italian deli restaurant has a garden at the back. In the surrounding streets, you find a Spanish tapas bar near a street full of Asian restaurants. Try Les Bar des Goudes for 'bourride,' a fish stew or the traditional bouillabaisse for a real treat.
Bourride Mediterranean Fish Soup
Bourride is similar to bouillabaisse, a seafood soup flavoured with garlic aïoli.
Check out this recipe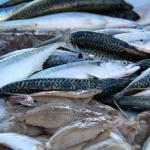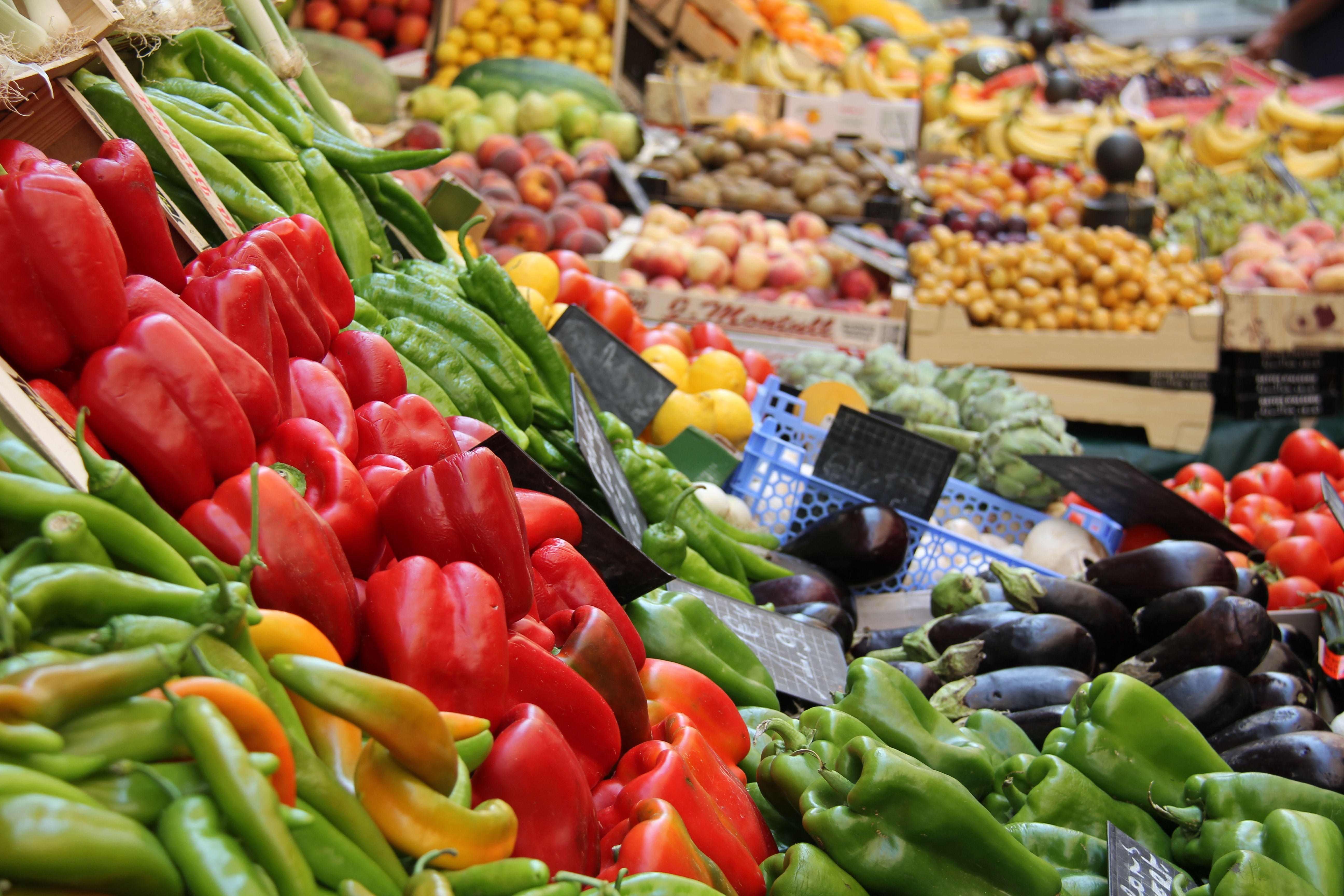 Marseille Markets
There are markets all over Marseille every day. Alexis Steinman frequents the organic market in Cours Julien, which takes place on Wednesday mornings from 7h – 13h.
Travel Tip: Go early for the best choice of picnic provisions, then grab breakfast at Black Bird Coffee or Il Caffé. Don't miss the goat cheese stand where you find cones of fresh goat cheese, brousse de Rove, a must-try local specialty sold from spring to fall. Nearby, she likes the veggies from Karim, who supplies locavore chefs. Cool off on hot days with Jerome LaPlane's herb and fruit-flavoured sorbets.
Do you have a favourite market in Marseille?
Noailles is the traditional North African market. This market is attractive as it's in the city's centre and close to the old port. Here, you begin to understand the intersection of North Africa and southern France's cultures. The market is full of fruits and vegetables and has a real vibe, like the small streets nearby. Christopher and Laurent, the owners of the OohProvence tour company, also like the flower market at Castellane, particularly in the early spring when the mimosas are blooming. These beautiful yellow flowers herald the start of the Mediterranean springtime. For local produce, head to the weekend market in L'Estaque.
Marseille Museums
Plan to visit the museums in Marseille. There is something for every artistic taste and attention span with a range of curated artistic styles and artifacts. History buffs head to Fort Saint-Jean, Musée d' Histoire de Marseille (one of the largest in Europe), the Musée des Docks Romains (Roman Docks Museum), and musée d'Archéologie méditerranéenne (located inside Vieille Charité). Art lovers discover Musée des Beaux-Arts with a 16th- to 19th-century artwork collection. It is located in Palais Longchamp, the oldest museum in Marseille, opening to the public in 1801. Short on time? Head to Musée Regards de Provence (features Provencal artists) and Musee Cantini (modern art collection 1900 – 1960). Both small museums are located near the Vieux Port.

Musée d' Histoire de Marseille
One of the largest museums in Europe.
2 Rue Henri Barbusse, 13001 Marseille
Telephone: +33 (0)4 91 55 36 63
Hours: Open Tuesday through Sunday, 10h to 18h. Closed Mondays.
Musee Cantini
This small museum is located in what was once a private mansion built in 1694. Jules Cantini, a marble importer and final homeowner, donated the building to the city in 1916.
19 rue Grignan, Marseille
Hours: Open Tuesday-Sunday 10-19h. Closed Mondays.
Telephone: +33 (0)4 91 54 77 75
MUCEM – Musée des civilisations de l'Europe et de la Méditerranée
7 promenade Robert Laffont (esplanade du J4),
13002 Marseille
Hours: Opens at 11h and closes between 18h-20h (depending on the season).
Closed on Tuesdays.
Musée Regards de Provence
Avenue Vaudoyer,
13002 Marseille
Closed on Mondays
Marseille Neighbourhoods
Le Panier
The oldest neighbourhood of Marseille, and it shows it. Its age is engraved in the old peeling walls and the cracked shutters. It feels like "been here a long time, have seen it all." The Greeks. The Romans. The Visigoths. The French, naturally. And, more recently, the North Africans. The history is rich and tumultuous, and much has been written about fact and fiction.
The most unexpected thing about Le Panier is its young and vibrant street art culture. On some streets, graffiti covers almost every inch of wall space available. And it's really good graffiti—vivid colours, original pieces, and familiar ones that I had seen on the streets of Paris. The works of street artists Manyoly, Alberto Ruce, Mr difuz, Nitram Joke, and many others will stop you in your tracks.
The Islands
There are four islands in the Iles de Frioul archipelago. Ferries run from the Vieux Port regularly during the summer months. You can easily spend a day hiking the trails or lounging on the beaches of Ratonneau. Do not miss visiting If, the smallest island with a fortress-prison Château d'If, home of the fictional Count of Monte Cristo.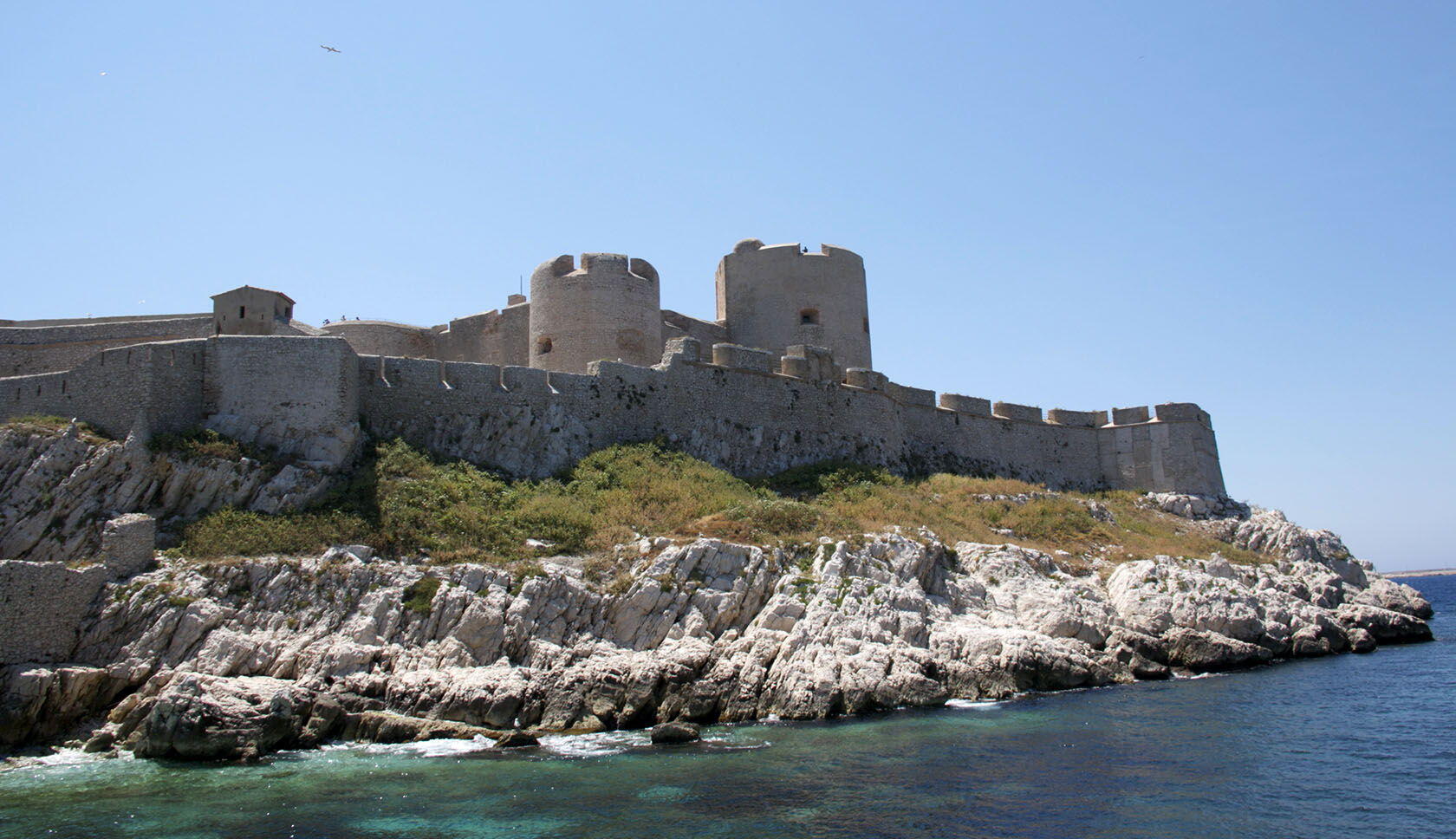 Les Goudes and the Calanques
At the far eastern edge of Marseille is les Goudes, a fishing village affectionately called "le bout du monde" by Marseille residents. Les Goudes feels like the end of the world on the edge of a metropolis. Technically still within the city's 8th arrondissement, Les Goudes has a population of fewer than 500 inhabitants, although numbers swell on hot summer days. During peak season, the best way to arrive is by boat, according to Lynne at Aixcentric.
The Calanques National Park, which stretches between Marseille and Cassis. Dominated by stark grey limestone and dabbed with greenery here and there, the park contrasts the Mediterranean's deep blue waters. Eons ago, ancient rivers carved canyons through this limestone on their way to the sea, forming the calanques we see today.
More to do in Marseille
Try the Navettes de Marseille are sweet biscuits from the region found at markets and some pastry shops. These dull, cream-coloured cookies are almost hard enough to break your teeth. The navettes are the culinary representation of the modest boat believed to have transported St Lazarus and the two "Marys," Saint Mary Magdalene and Saint Martha, to Saintes-Maries-de-la-Mer some 2000 years ago. Or, in contemporary terms, a cross between a canoe and a rowing boat.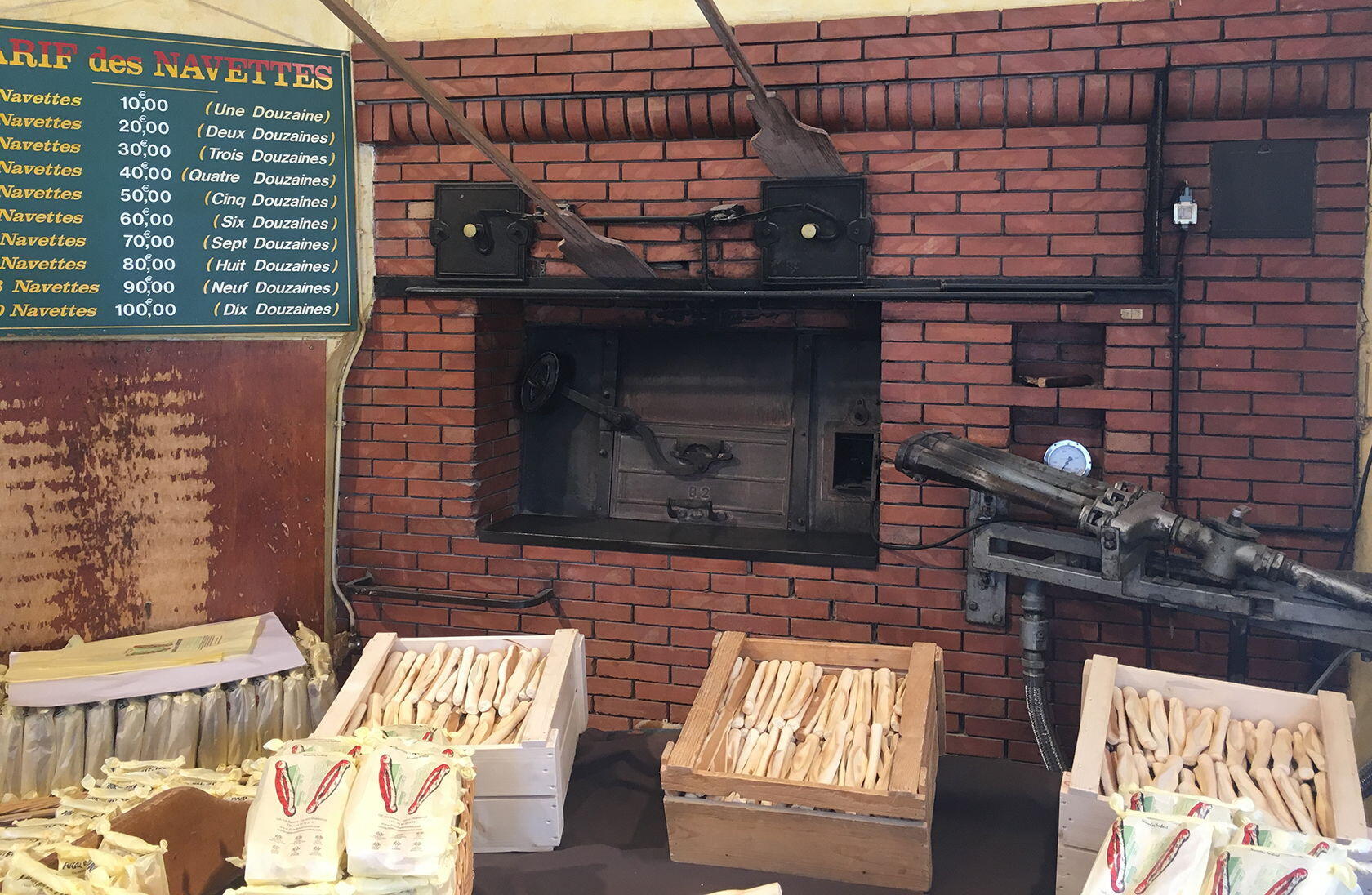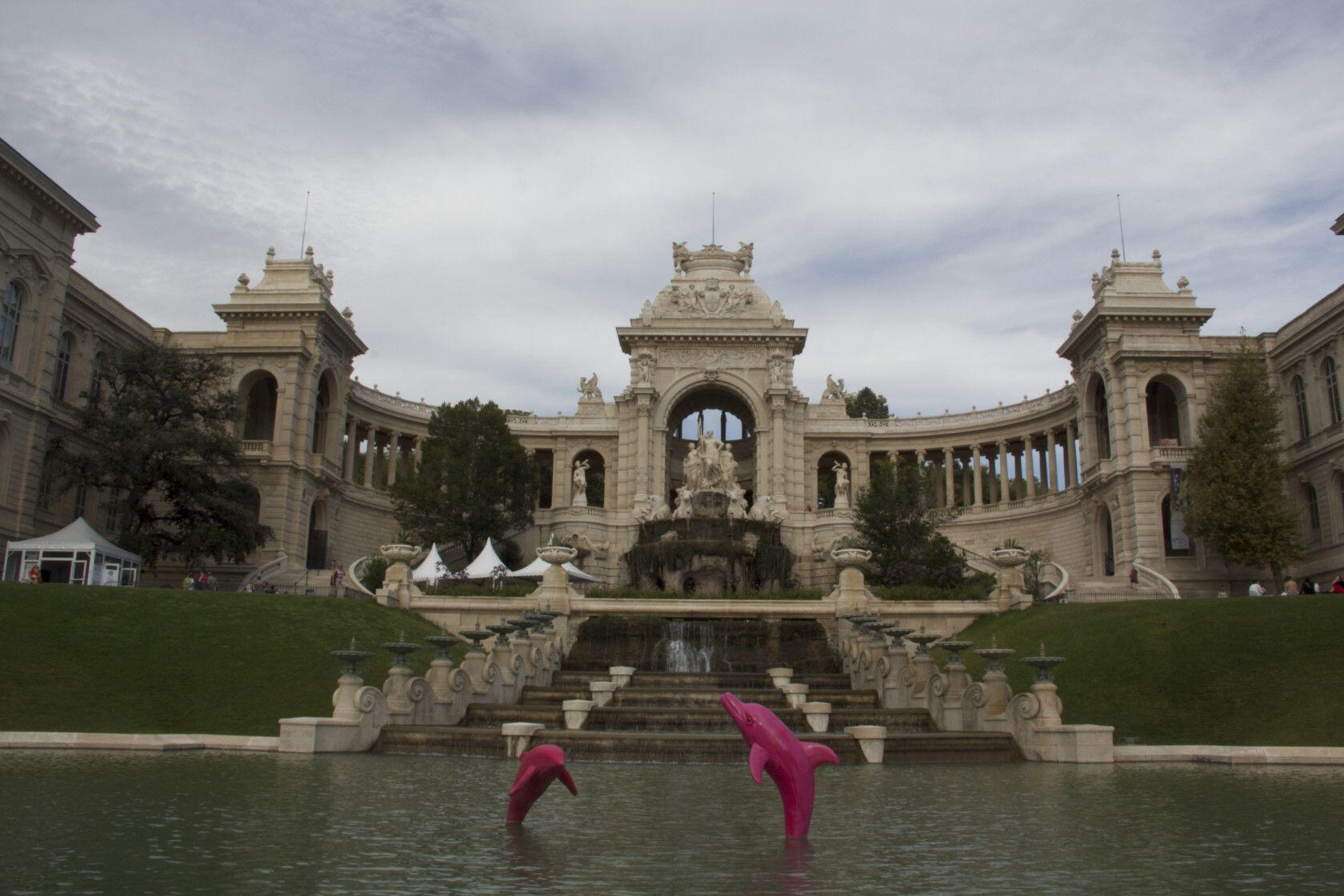 Palais Longchamp was never a palace or even a private residence. The structure is an architectural folly. The structure was built to celebrate the arrival of water in a perennially plagued city with drought conditions and health epidemics.
All rights reserved. Perfectly Provence articles and other content may not be published, broadcast, rewritten (including translations into other languages) or redistributed without written permission. For usage information, please contact us.
Syndication Information
Affiliate Information
As an Amazon Associate, this website earns from qualifying purchases. Some recipes, posts and pages may have affiliate links. If you purchase via these links, we receive a small commission that does not impact your price. Thank you in advance for supporting our work to maintain Perfectly Provence.