Navettes de Marseille the Sweet Cookie Tradition
Sweet Marseille Treats
Navettes de Marseille are sweet biscuits from the region found at markets and some pastry shops. These dull, cream coloured cookies are almost hard enough to break your teeth.  The navettes are the culinary representation of the modest boat believed to have transported St Lazarus and the two "Marys," Saint Mary Magdalene and Saint Martha to Saintes-Maries-de-la-Mer some 2000 years ago. Or in contemporary terms, a cross between a canoe and a rowing boat.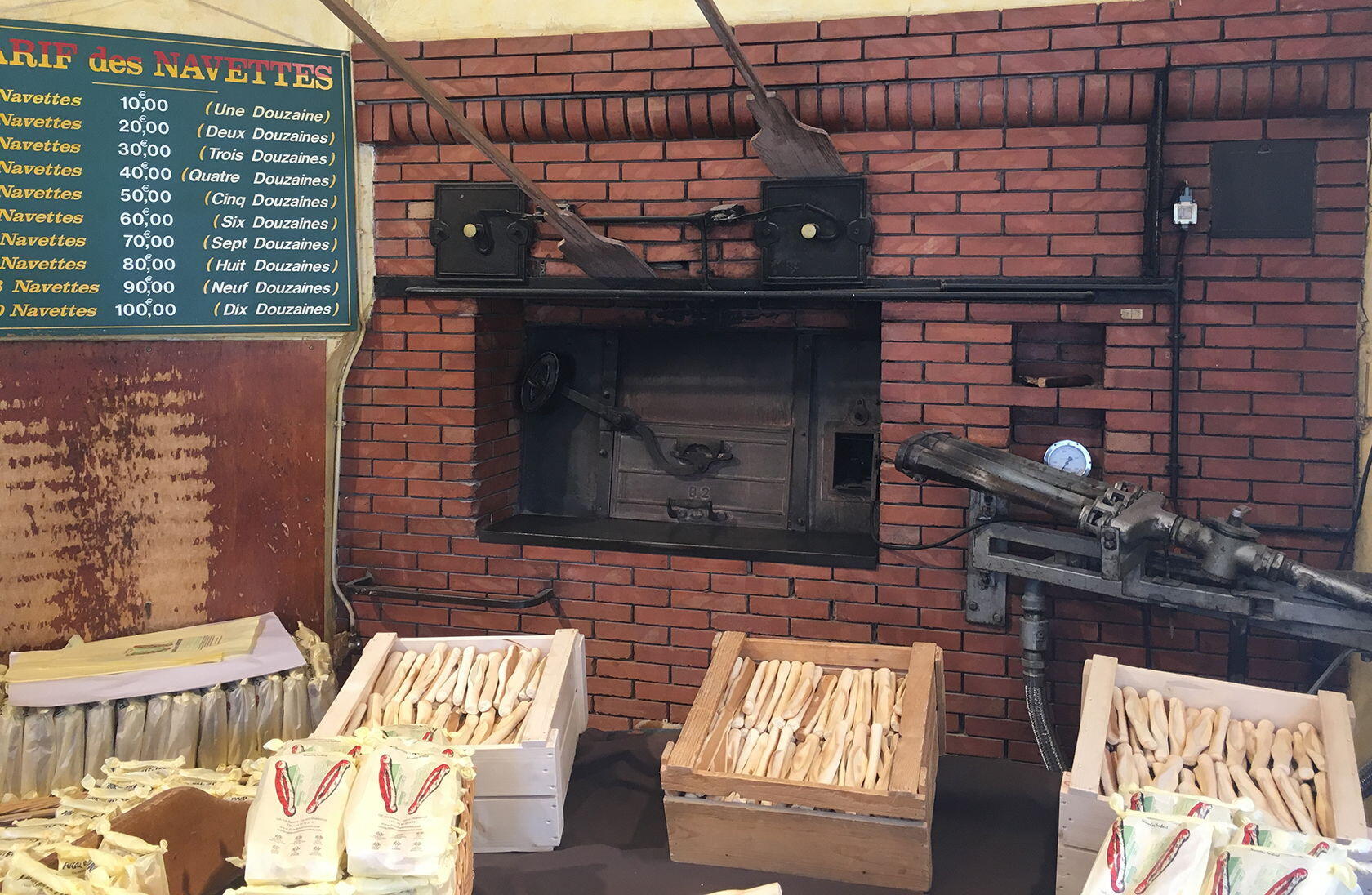 A bit of an acquired taste, the traditional navette is 7+ cm (2.5+ inches) long, tapered at both ends, and flavoured with eau de fleur d' oranger (orange flower water). There are also non-classic flavours such as anise (black licorice).  Flour, sugar, olive oil and eggs are the main ingredients for the dough. The best navettes are still warm straight from the oven before they have a chance to cool and harden.
Forget Pancakes
Traditionally, navettes were prepared, instead of crepes, for February 2nd the Fête de la Chandeleur (Candlemas), the presentation date of baby Jesus at the temple in Jerusalem. In France, practicing Catholics eat crepes on this religious holiday, but in Marseille, the volume of navettes sold on this day spikes. Whether you believe the spiritual story or not, these cookies are said to bring you luck all year.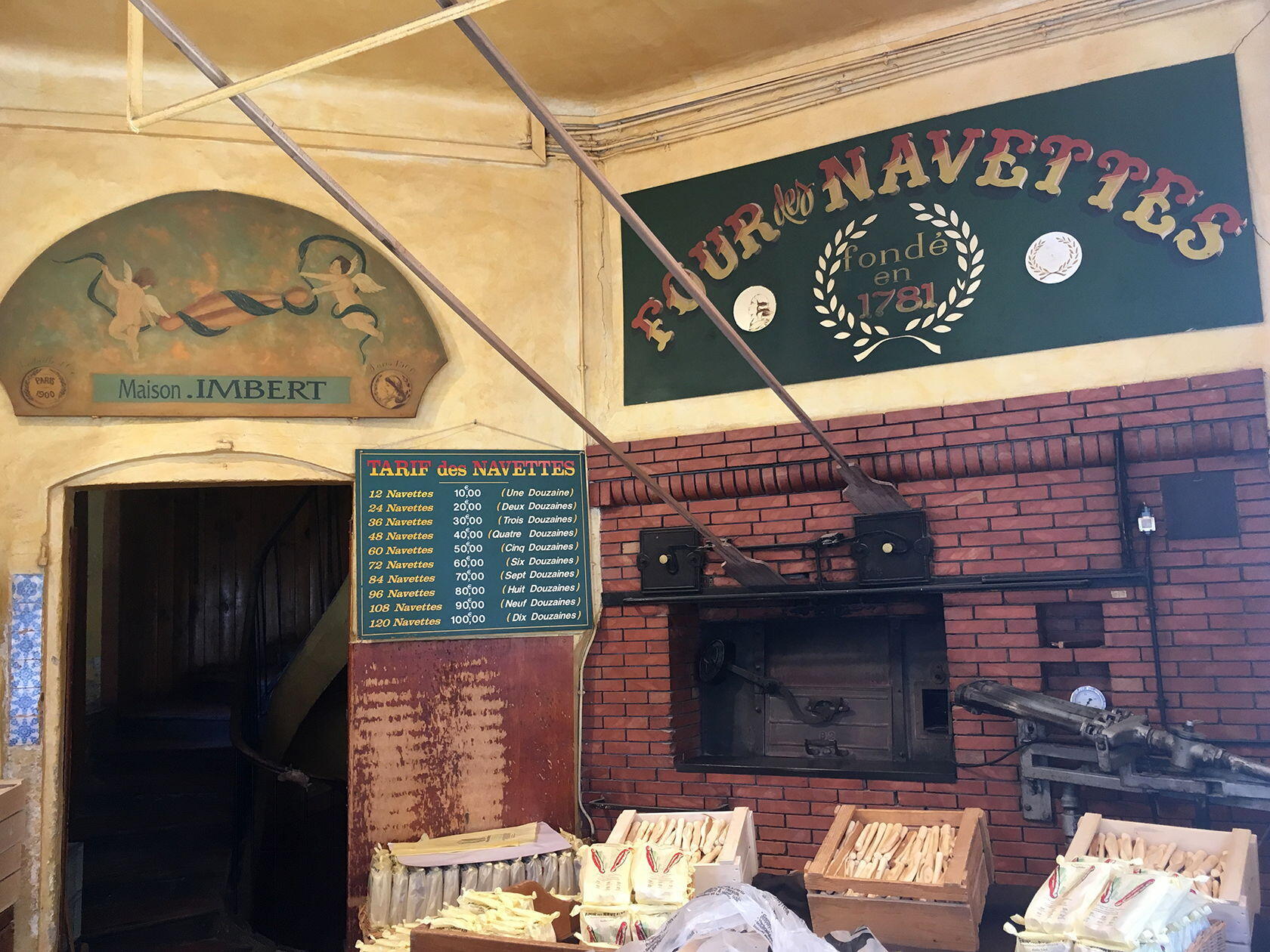 Four des Navettes
No visit to Marseille is complete without a stop at the Four des Navettes, close to the Vieux Port. This store is one of a handful of navette bakeries in the city. The Four des Navettes has operated since 1781, and Jean-Claude Imbert along with his son Nicolas are maintaining the baking tradition. The family recipe is a closely guarded secret, and the cooking method remains unchanged in the brick oven (four).
Open the door at the Four des Navettes, which claims to be the oldest boulangerie in the city, and step back in time. The oven is the heartbeat of the operation, and the cookies sell by the dozen. There is no yeast in the recipe ingredients so the navettes will last for a long time, possibly a year. Harder than an Italian biscotti or a Corsican canistrelli, it's prudent to dip navettes in a hot beverage of your choice before biting down.
Practical Information:
Address:
136, rue Sainte (Saint Victor)
13007 Marseille
Opening hours:
Monday to Saturday: 7 am to 8 pm
Sunday: 9 am – 1 pm and 3 – 7:30 pm