Marseille to Les Goudes Day Trip
Just imagine this being the view from your lunch table. That's the pleasure of being in Les Goudes, an enjoyable boat ride from Marseille's Vieux Port.
An 8-euro one-way ticket takes you out through the Vieux Port, past Fort Saint Jean and MuCEM, out to the open sea where the engine of the navette maritime revs up and the ride becomes thrilling. On Friday, we were lucky to sail through the 'Les Voiles' regatta, but other times we have passed through the wake of the Algerian car ferry, resulting in a few bumps on the waves.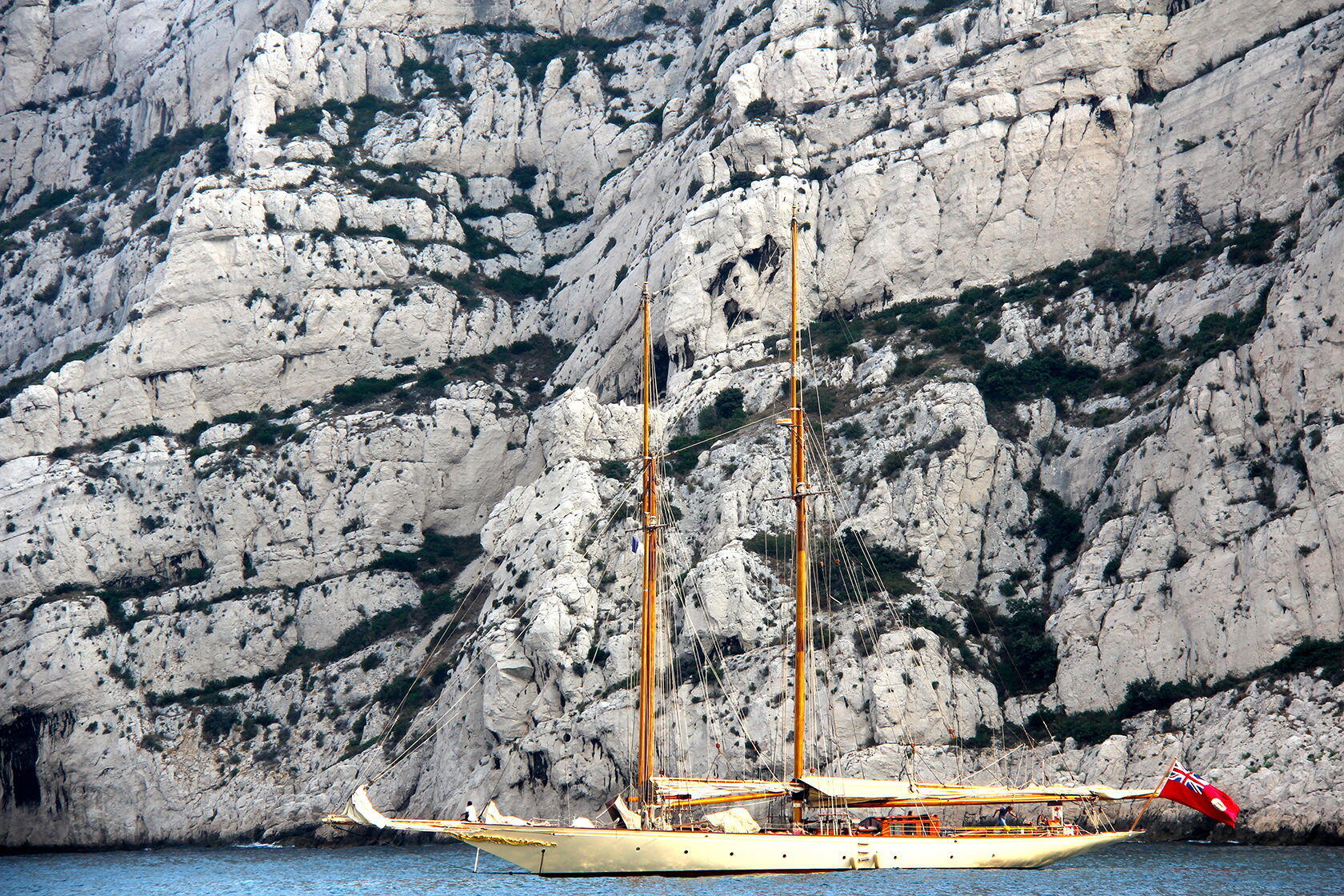 Les Goudes
The boat ride to Les Goudes is actually two different boats. All passengers must disembark at Pointe Rouge. Those continuing to the tiny fishing port of Les Goudes take a smaller boat. Affectionately called "le bout du monde" by Marseille residents, Les Goudes feels like the end of the world on the edge of a metropolis. Technically still within the city's 8th arrondissement, Les Goudes has a population of fewer than 500 inhabitants, although numbers swell on hot summer days. The best way to arrive in peak season is by boat, as Aixcentric describes. Otherwise, you might tear your hair out trying to find parking.
Swimming is one reason to visit Les Goudes. The water is accessible from rocks around the port entrance or a short hike to the beach at Anse de la Maronnaise or Baie des Singes (Monkey Bay). Ensure to take all the necessary beach accessories (sunscreen, towels, hats, water).
Casual dining is another reason to head to Les Goudes. The tiny port offers several options for seaside meals.
On the hillside, discover the remains of fortifications from WWII. From here, there is also a stunning view of Marseille, the Maïre Island, Tiboulen de Maïre Island (known as the turtle) and the Riou archipelago.
Les Goudes might be the end of the world, or at least the end of Boulevard Alexandre Delabre, but it is the start of the incredible Calanques, the Stunning Fjords of Provence.
Continue reading here for the contributor blog post by Aixcentric.