My Recipe for a Traditional Provencal Beef Stew a Daube
A daube is a slow-cooked stew you will find simmering at a grandmotherly pace in kitchens across France, though the best known are from southern France. Traditionally daubes can be made from lamb or beef, though one does not need to travel too far to find pork daubes, bull daubes, bull testicle daubes, goose daubes, rabbit daubes, and even octopus daubes.
'Plus elle est demeuree sur le feu, meilleure elle est!'
(The longer it stays on the fire, the better the daube is)
In the old days, they were cooked in the embers of a dying wood fire in a unique potbellied pot called a daubiere fashioned from copper or clay. The lengthy cooking time combined with the pot's bulbous shape creates convection where heat from the bottom rises in the form of steam, hits the cooler top, and then rains back down over the simmering meat. This action allows the collagen in braising meats to turn into gelatin and provides a silky mouthfeel to the finished dish. Here is my video for this recipe.
Many cooks claim it is impossible to make a proper daube without a daubiere. Though some, including me, will begrudgingly admit it is possible, the results will be slightly less succulent. However, if daube making becomes a passion in your life, there is still one potter in France making authentic daubieres. Remember Provence sells authentic, traditional daubieres made from clay, and they ship worldwide.

Daube of Beef a la Provencale
If you are looking for a new way to make a beef-based dinner, you should try this recipe! 
Ingredients
2

lbs

Boneless Short Ribs

beef cheeks, or any other gelatinous cut of beef

1

zest / juice of

Orange

see notes

1

Cinnamon Stick

1

Star Anise

1

Bay Leaf

a few

Juniper Berries

1

bottle of

Big Red Wine

1/4

cup

Extra-Virgin Olive Oil

3

medium

Carrots

sliced into rounds

1

sweet

Onion

diced

1/4

cup

Garlic Cloves

mashed

4

ounces

Slab Bacon

diced

1

tbsp

All-purpose Flour

1

14-ounces can of San Marzano tomatoes, undrained

1

cup

Beef Stock

chicken stock, or water

a big pinch of

Saffron Threads

6

Oil-Packed Anchovy Fillets

chopped

1

cup

Picholine Olives
Instructions
In a large nonreactive bowl, combine the beef, orange zest and juice, cinnamon, star anise, bay leaf, juniper, and wine. Cover and marinate overnight in the refrigerator.

Place a fine mesh strainer over a large bowl and strain into the bowl, reserving the liquid. Discard the orange zest and spices. With paper towels, pat the short ribs dry.

Heat the oil in a large Dutch oven or stockpot over high heat. Add the beef and cook, frequently turning, until browned on all sides, 5 to 8 minutes. Transfer the meat to a plate. Add the carrots and onion and cook, occasionally stirring, until lightly softened, about 5 minutes. Add the garlic and bacon and cook until the bacon is browned about 5 minutes. Stir in the flour. Squeeze each of the tomatoes in your hand until they pop, then add them and their juices, the stock, and reserved marinade to the pot. Stir in the saffron, anchovies, and olives, then add the beef. Bring to a simmer over medium-high heat.

If you are using a daubiere, you should transfer everything to the clay pot at this point. Please see the cooking note below.

Reduce the heat to low, cover, and simmer until the meat is insanely tender or about 5 hours.

Serve directly from the pot.
Notes
If you are using a clay daubiere, transfer all the ingredients to a daubiere after step 3. Heat the daubiere with the ingredients very slowly. I even bought a cast iron skillet to act as a diffuser. Sometimes it takes an hour for my daube to come to a simmer. Cooking in clay is not a race; you will be richly rewarded with a heavenly scent and the most tender meat ever.
Some Daube Tips:
Never eat a daube the same day it is made. Let the stew mature and its flavours marry, then blossom into the work of art that humble peasant cooking is. Serve it with boiled or mashed potatoes, spätzle, potato gratin, or buttered noodles.
Cooking is meant to be a joyous thing and not as exacting as everyone makes it out to be. Have fun, and do what you like. If you don't have juniper, bacon, anchovies, and/or olives, don't worry. Cooking is free-form poetry at its very best.
Additional Beef Recipes:
Beef Wellington with Sauce Béarnaise
A fulfilling meal best served thickly sliced with the Béarnaise sauce on the side.
Check out this recipe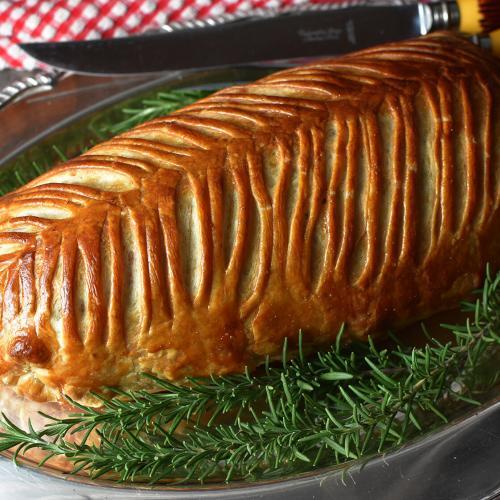 Provençal Fried Beef with Courgette on Little Gem Salad
Easy and quick, this appetizer takes a bit of Provencal liberty with Asian-style lettuce cups. Little Gem Lettuce is a perfect "holder" for the beef and courgette mixture, but if you cannot find these baby Romaine will work too.
Check out this recipe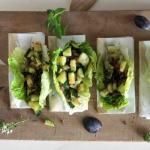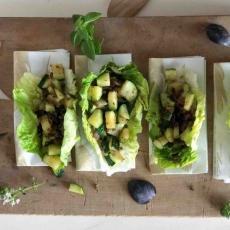 Slow Roasted Rib of Beef
Spend the day enjoying the wonderful aromas of what's to come at dinner with this delicious slow roasted beef rib with a tangy mustard sauce. Sunday dinner at it's finest.
Check out this recipe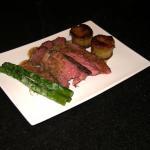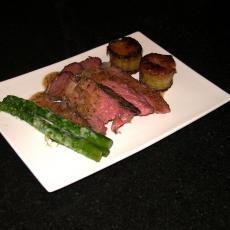 Barbecue Beef a la Provencal
Juicy tender ribbons of bbq steak drizzled in garlic and olive oil with fresh roasted cherry tomatoes. Quick easy, healthy, delicious and budget friendly.
Check out this recipe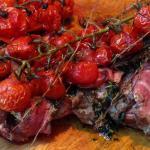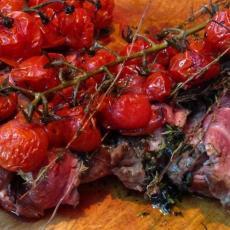 All rights reserved. Perfectly Provence articles and other content may not be published, broadcast, rewritten (including translations into other languages) or redistributed without written permission. For usage information, please contact us.
Syndication Information
Affiliate Information
As an Amazon Associate, this website earns from qualifying purchases. Some recipes, posts and pages may have affiliate links. If you purchase via these links, we receive a small commission that does not impact your price. Thank you in advance for supporting our work to maintain Perfectly Provence.