Valentine's Cocktails Pink Gin, Rosé and Pink Drinks
What are you serving for dinner on February 14th?
Here is a 3-course Valentine's Day Dinner Menu that is easy to prepare, but complicated enough to let that special someone know you care.  It's no surprise that we suggest pairing the dishes with our Mirabeau Pure rosé.
But, what about a pre-dinner drink?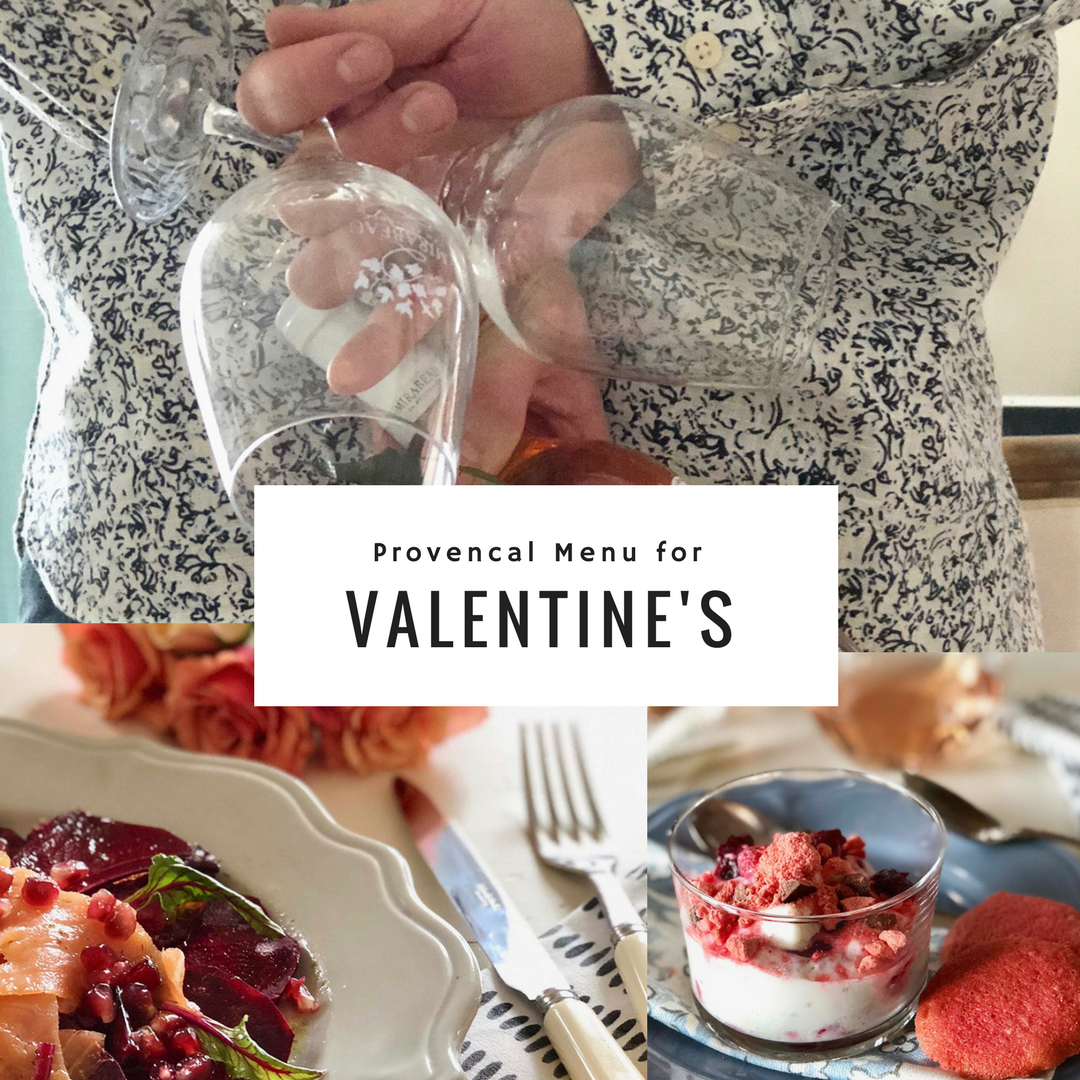 Ideas for Valentine's Cocktails
Gin-based Drinks:
Last fall, we announced our new baby, Mirabeau Rosé Gin, a sophisticated dry gin with a category redefining spirit. Our Rosé Gin is made with the beautifully scented grape alcohol extracted during the dealcoholisation process when making our lower alcohol and vegan rosé, Forever Summer. The distillation of the alcohol, together with wild botanicals selected near our new wine estate outside of Saint Tropez, resulted in this sophisticated gin. Continue reading here for details and tasting notes on our Mirabeau en Provence rosé gin.
Martini: Add dry vermouth to our rosé gin for a perfect martini (007 may even approve).
Gin & Tonic: Mirabeau Rosé Gin and Tonic ( we like the Fever Tree brand).
Gin and Rosé Sparkling cocktail: Mix pink gin with sparkling rosé from Provence and grapefruit juice in a cocktail shaker (recipe here).
For those who like a sweet-tart drink, this gin, rosé and grapefruit combination is a winner created by drink mixologist Hee Chung.
Chung also created a gin cocktail with Pure Rosé and rose ice cubes. If this drink doesn't wow your sweetheart, nothing will.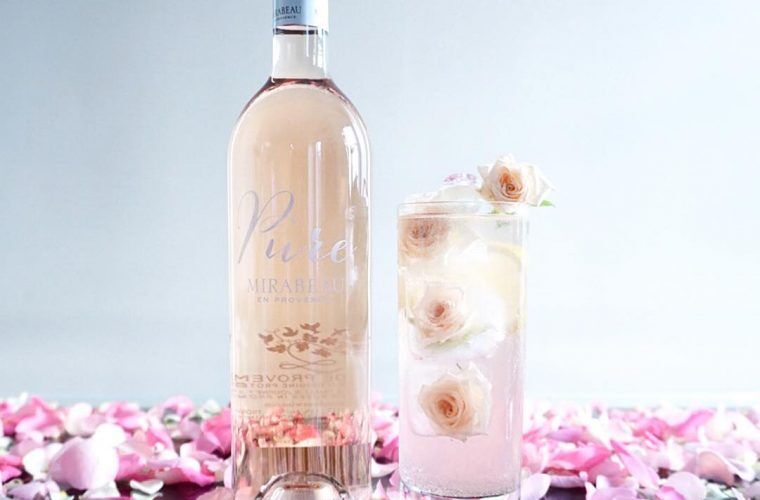 Cocktails with Provencal Rosé:
Rosé Royale is a cocktail recipe created for Mirabeau Wine by Lizzie King.
Rosé Spritz is our take on the famous Italian Aperol. This drink will have you thinking about hot, lazy summer days.
Pink Fizz combines sparkling rosé and a touch of port into a fresh, festive combination (make this).
Etoile's Shrinking Violet Cocktail adds a sweet violet and lavender notes to our rosé (recipe here).
Cinnamon Royale with La Folie Rosé is a sweet cocktail, ideally suited for as an aperitif (recipe here).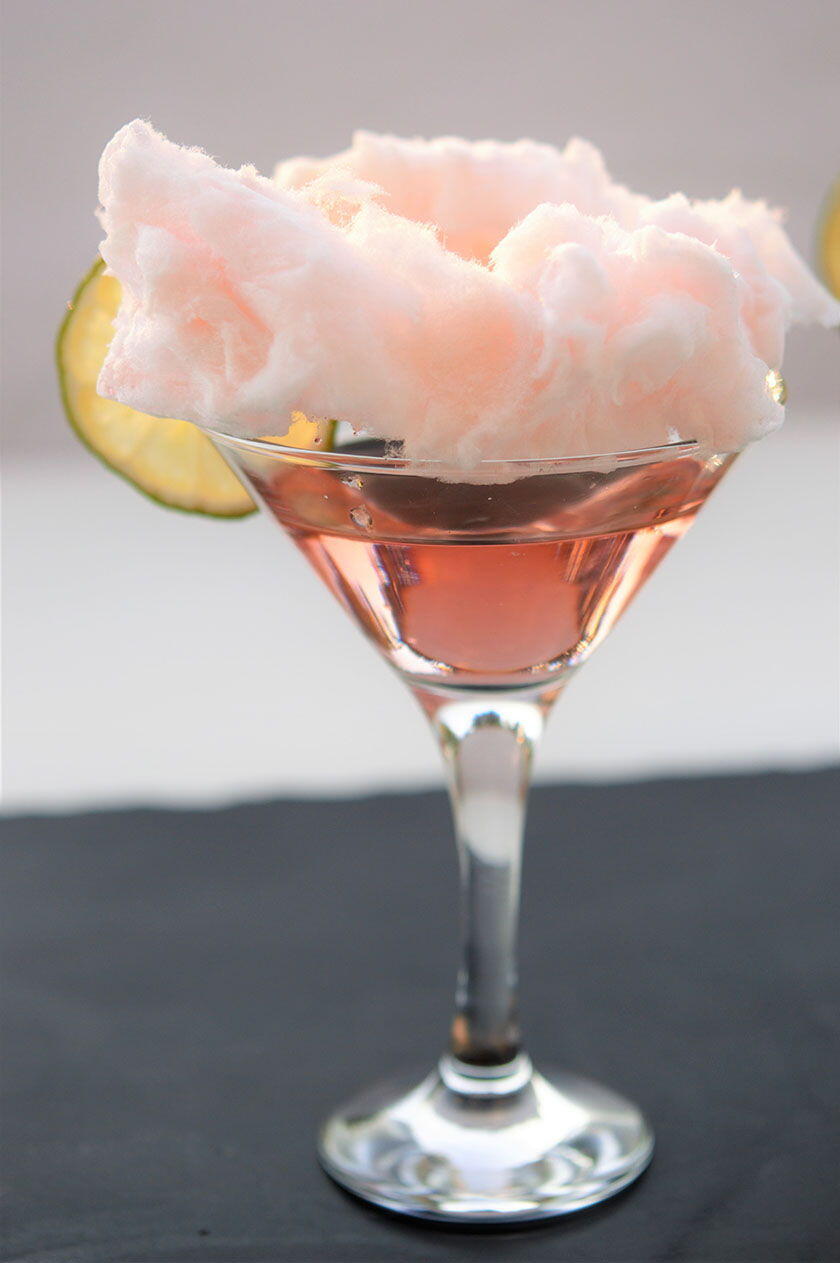 Other Pink Cocktails:
Try a Rosé Margarita with tequila and lime.
Cannes celebrates every May during the film festival. It's a dynamic few weeks in the French Riviera city with movies, movie stars, producers, want-to-be(s), pop-up restaurants on Nikki Beach and cocktails. Tasha shares the recipe for a rum-based Red Carpet Mojito.
Tasha adds a bit of fun to this cocktail Pink Elephant Martini with the pink cotton candy garnish.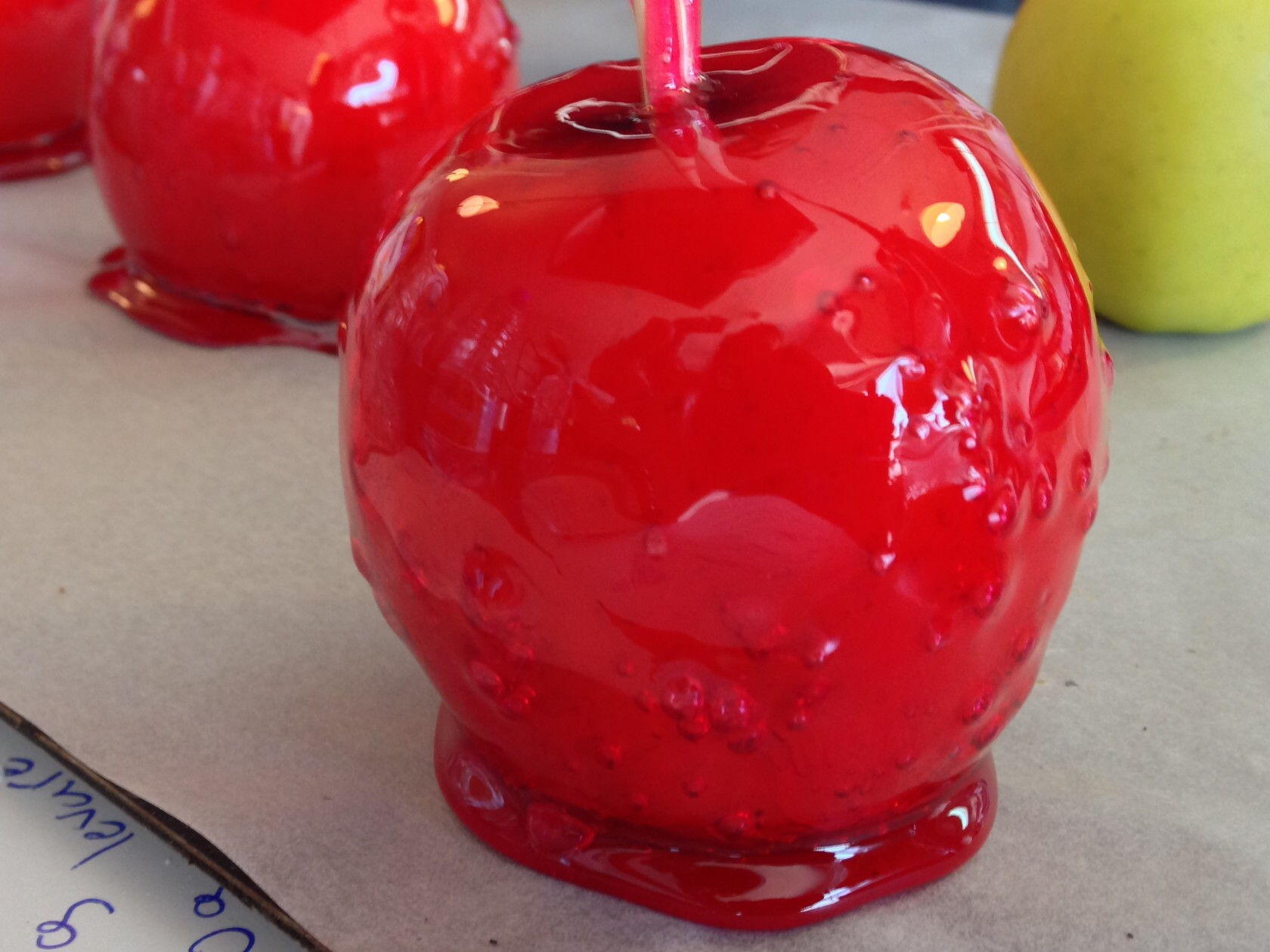 French History and Valentine's Day
The feast of Saint Valentine is both historical and religious. French customs around February 14th date as far back as the middle ages. The belief was that birds began mating in the middle of February. Evidence from the 14th century indicates a romantic theme emanating from poets and literature during this period of the year. The love note apparently originated in France, when the captured Duke of Orleans wrote a poem to his wife while imprisoned in the Tower of London. Discover how is Valentine's Day celebrated in France.