Valentine's Day Menu from Provence
Inspired by the flavours of Provence, Jeany Cronk of Mirabeau Wine curated a 3-course Valentine's Day Menu to celebrate the romantic evening. This February 14th celebrate life and happiness with your sweetheart, your family or your best friends and enjoy Jeany's festive menu!
---
Imagine spending Valentine's Day in Provence, snuggled up by the fire, listening to the mistral and sharing a few glasses of Provence Rosés. Well, this menu aims to get you as close as possible to a romantic French Riviera break and a good bottle of Rosé, preferably ours :-), would be a suitably dreamy choice to get your evening à deux off to a very smooth start.

There are lots of considerations for food on Valentine's Day- nothing too spicy, smelly or heavy, after all, you don't want to feel like a beached whale, but still something luscious and out of the ordinary to make your beloved feel special. I have opted for a bit of the earth and the sea, a bit of forest and fowl and then a creamy coconut and summer berry finalé to end on a real high. All of it eminently achievable in terms of basic cookery skill level and the inevitable shortness of time.
Starter:
Beetroot Carpaccio with Smoked Salmon and Pomegranates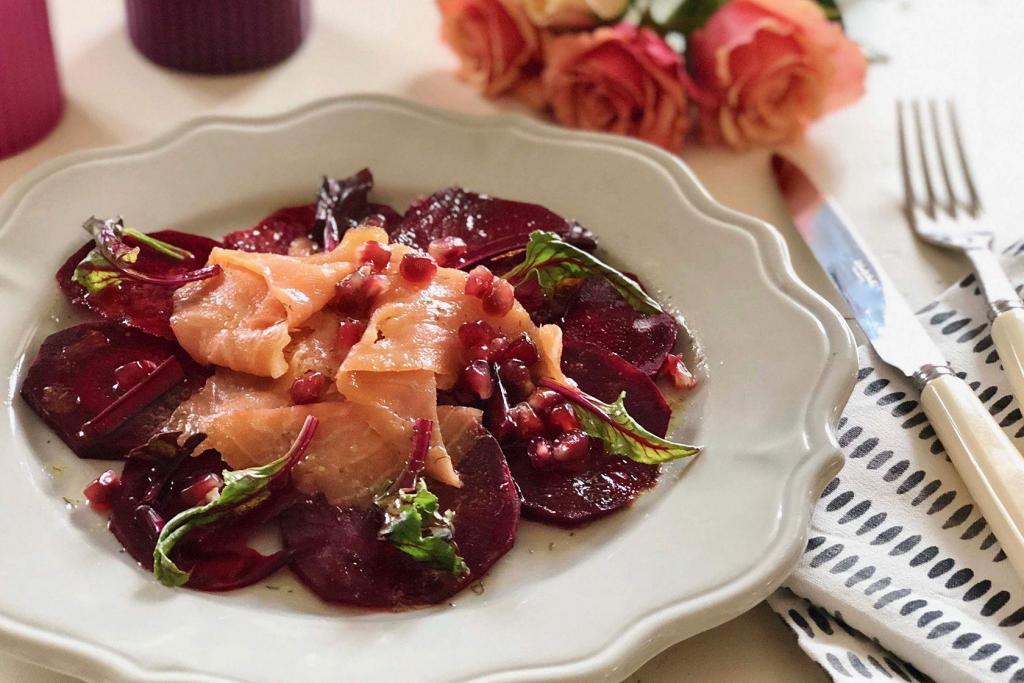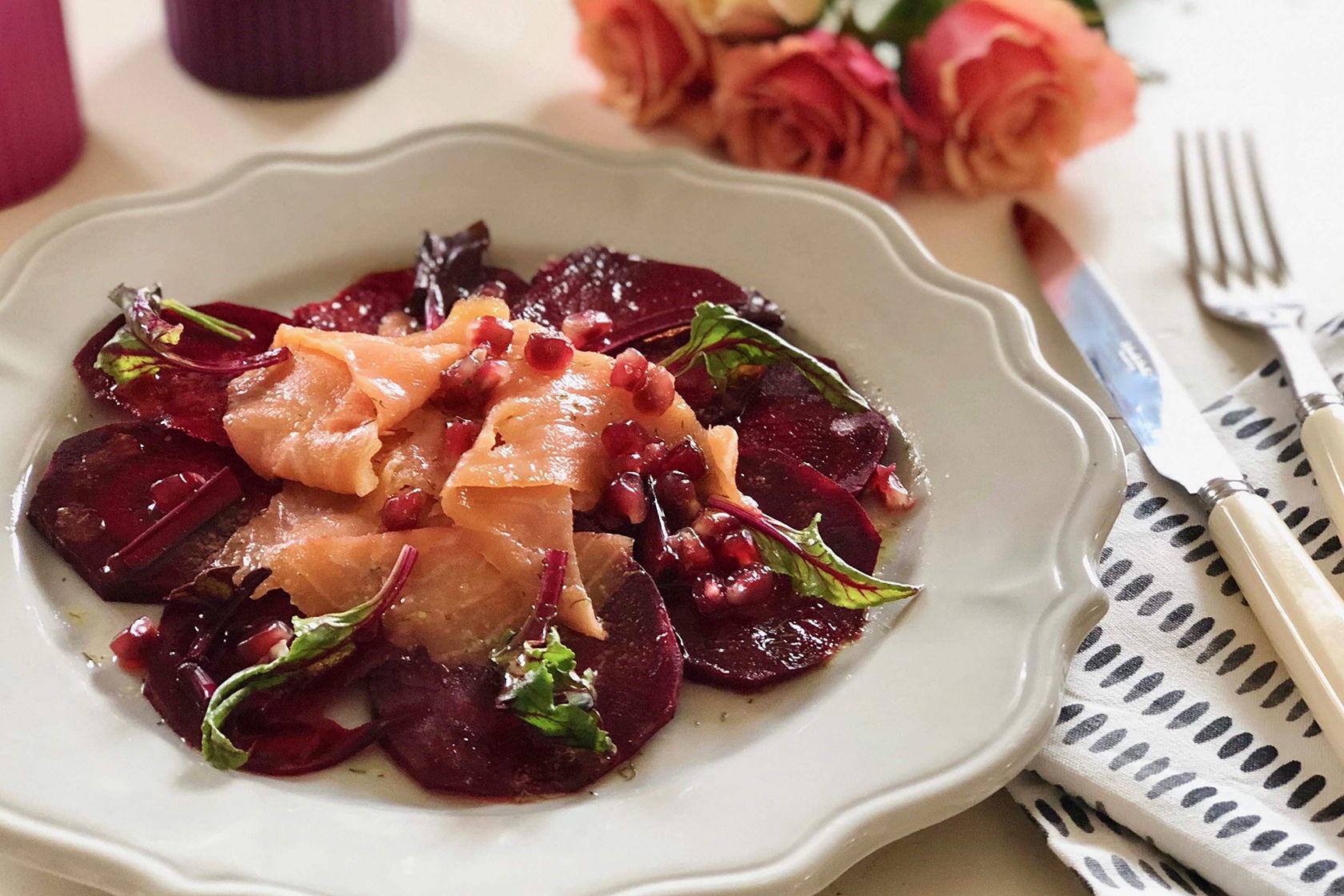 Main Course:
Mushroom and Provençal Herb Stuffed Chicken Breast with Polenta and Potato purée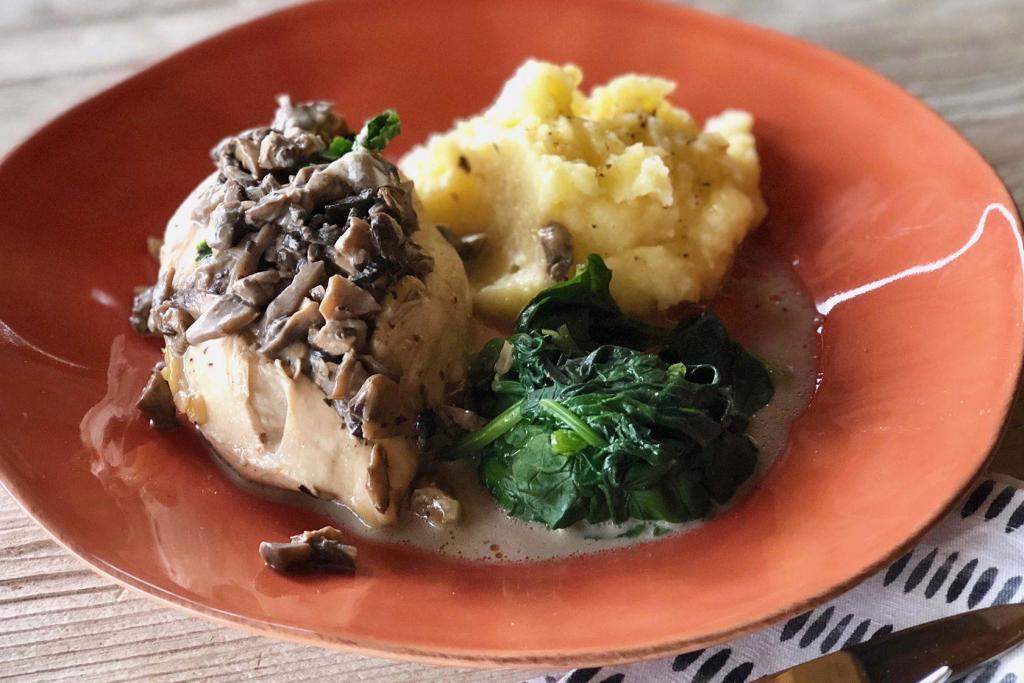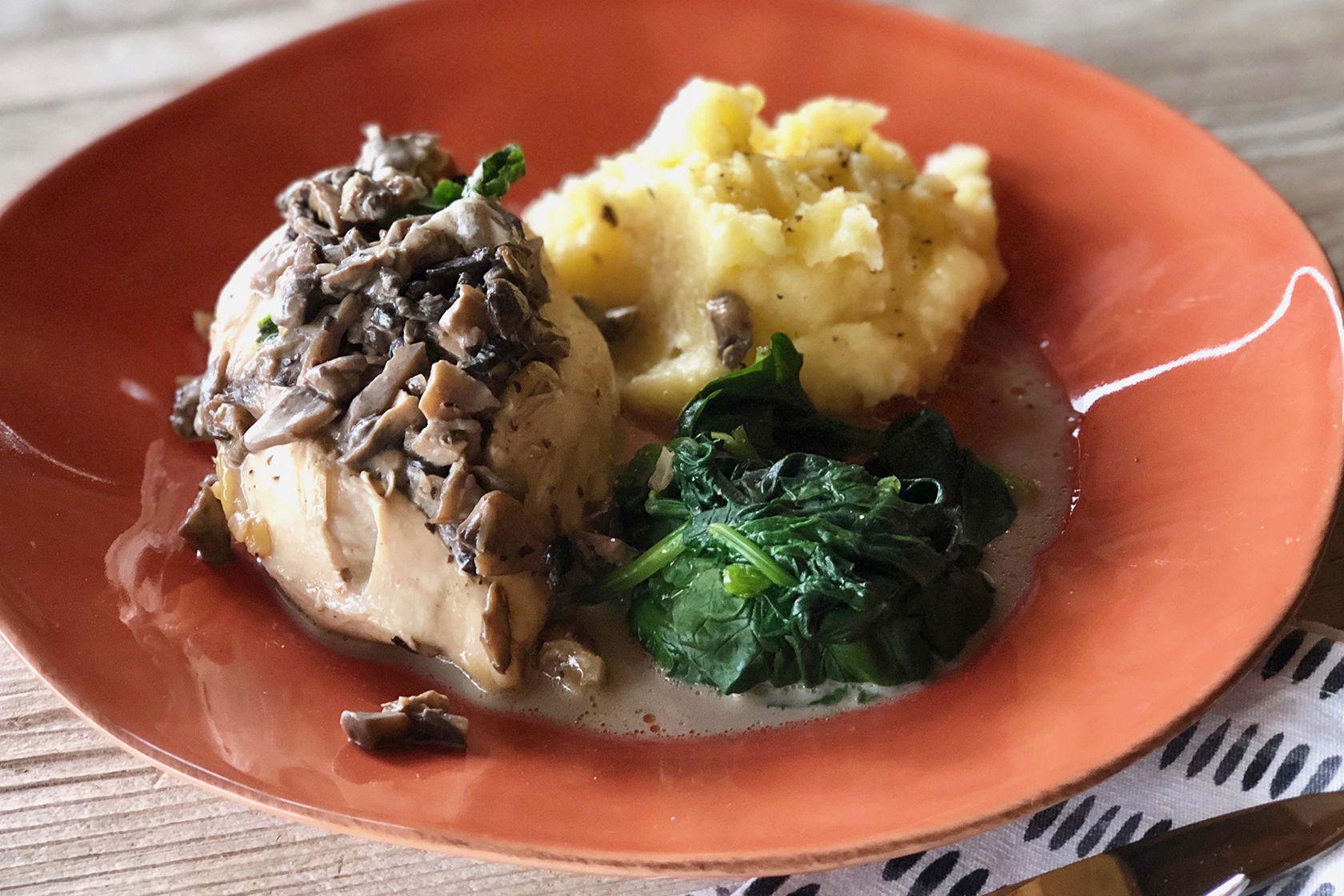 Dessert:
Coconut Eton Mess with Raspberries and Chocolate Shavings

We really hope you enjoyed this menu on your romantic evening, but you can, of course, make all of these dishes for many other occasions too.
With love from Provence,
Jeany
For Pinterest fans: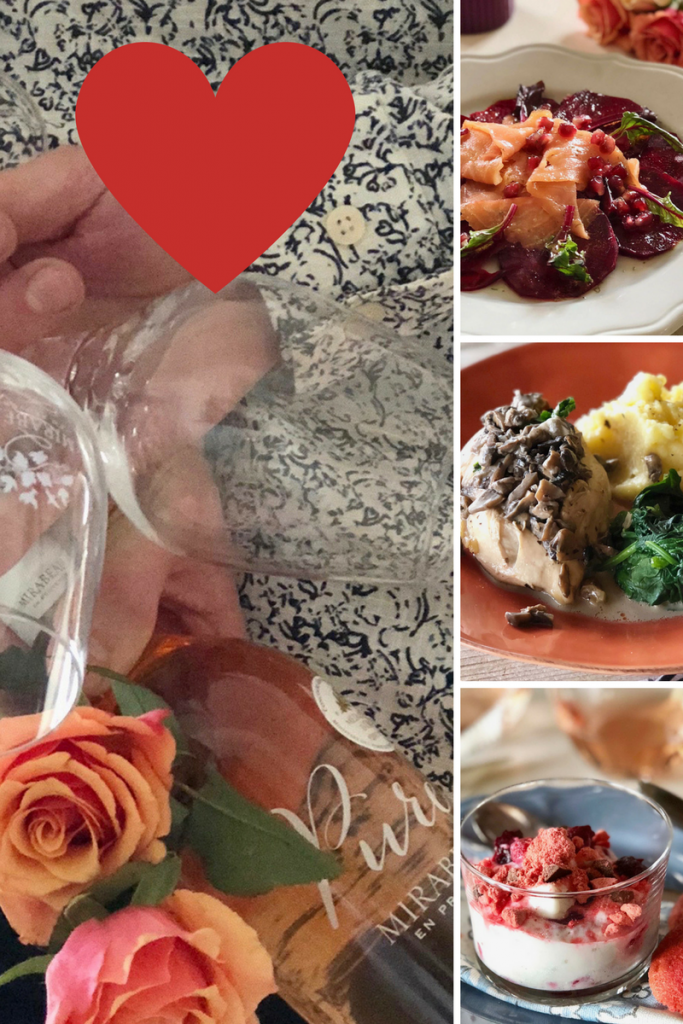 Not everyone who has the fortitude to pursue their passion and convince their family to follow the dream. In 2009, the Cronk family did just that tossing aside their life in London they relocated to Cotignac, a village in Provence's Var, and started a wine brand — read about the Mirabeau Wine backstory.